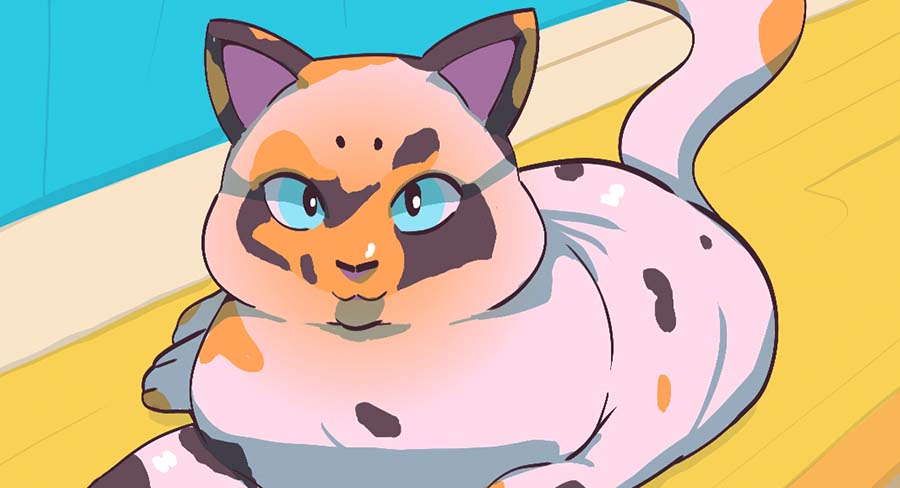 The tortie Ragdoll comes in several colors, and describes a pattern of red-based and black-based patches in their points. Some people think that cats with tortoiseshell patterning have a distinctive personality too, but the evidence for that is inconclusive. Today we'll check out what sets them apart from other Ragdoll cat patterns, and whether those differences affect what it's like to have one as a pet.
Contents
What is a Tortie Ragdoll Cat?
Two of the Ragdoll coat possibilities officially recognized by their breed standard are described as tortie patterns. Their points have mottled patches a black pigment-based color (seal or chocolate) and a red pigment-based color (red or cream).
1. Seal tortie point
Seal tortie Ragdoll cats have:
A pale fawn or cream body. In older cats the color may become slightly mottled.
Seal brown points mottled with red and/or cream.
Blue eyes.
Brown nose leather and paw pads.
2. Chocolate tortie point
A chocolate tortoiseshell Ragdoll cat has:
An ivory body, which may become mottled in older cats.
Milk chocolate colored points mottled with red and/or cream.
Blue eyes.
Cinnamon colored nose leather and paw pads.
More Tortie Point Ragdoll Colors
Besides seal tortie point and chocolate tortie point, there are some other officially recognized Ragdoll coats, which aren't described as tortie in the breed standard, but nonetheless satisfy all or most of the criteria for being one.
Blue cream point
Blue tortie Ragdoll cats have a bluish white to platinum grey body, and their points are a deep blue grey mottled with cream. Their eyes are blue and their nose and paw pads are slate gray. Essentially, the blue cream tortie pattern is a dilute version of the seal tortie point pattern above.
Lilac cream point
Lilac cream point Ragdolls have a 'glacial' white body, and their points are a warm frosty gray mottled with pale cream. Their eyes are blue and their nose and paw pads are a dark, lavender pink. And you've probably already guessed that this is a dilute version of the chocolate tortoiseshell Ragdoll pattern above!
Calico Ragdoll cat
The difference between tortie vs calico is the addition of white patches. Calico cats are tortoiseshell cats with large white patches. The larger the white patches in their coat, the larger each individual black-based and red-based patch becomes too. Ragdoll cats with tortie points and white patches do exist, and are recognized by their breed standard. However, they are known (by increasing coverage of white patches) as either mitted, bicolor or van pattern, rather than calico. This is just a convention for the breed.
Tortie lynx points
Finally, Ragdolls can also be registered in four tortie lynx variations:
Seal tortie lynx point
Chocolate tortie lynx point
Blue cream lynx point
Lilac cream lynx point
Lynx point Ragdolls are also known as 'torbie cats'. The difference between torbie vs tortie points is that lynx/torbie points have visible dark and light stripes in the seal, chocolate, blue or lilac patches of their coat. 'Torbie' is a mash up of the words 'tortoiseshell' and 'tabby', because this pattern combines both features.
The Ragdoll breed standard specifies that these patterns 'resemble lynx points more than tortie points'. But, if you're not sure whether a tortie Ragdoll is also lynx, take a look at the side of their ears. Lynx cats have a tell-tale pale thumbprint in the center!
Tortie Ragdoll Genetics
Happily for Ragdoll breeders and enthusiasts, the inheritance of tortie points and the colors they come is straightforward and well understood at a genetic level. So experienced breeders can often predict what colors and patterns they expect in a litter. And there's some important information you'll always be able to predict when you see a tortie Ragdoll kitten…
How do you get a tortie Ragdoll?
Let's start with the tortie pattern. The tortie pattern is a patchwork of areas of fur pigmented by eumelanin (which is black) and areas of fur pigmented by pheomelanin (which is red). These two types of pigmentation are mutually exclusive – each follicle of fur is colored by either one, or the other. Interestingly, the genetic instruction for making one or the other sits on the X sex chromosome, which means its expression is also sex-linked.
Since male cats only have one copy of the X chromosome, they only have the instructions to produce eumelanin or pheomelanin. Which means they can't be tortoiseshell. Female cats have two copies of the X chromosome. To prevent a confusing doubling up of information, one copy is 'switched off' in every cells at an early stage of development in the womb. But, the remaining active copies can be mix of versions with the instructions for eumelanin, and versions with the instructions for pheomelanin. Which creates a tortoiseshell pattern.
So, whenever you see a tortie point Ragdoll, or even a calico Ragdoll kitten, you know they must be female!
Variations in color
Color variations in tortie Ragdoll cats are also modulated by predictable genes. The gene which produces seal tortie ragdoll points is called the 'B' allele of TYRP1 gene. A slightly modified version of the TRYP1 gene called the 'b' allele produces chocolate tortie points. If either version is combined with another gene called the dilute gene, the color expression is changed to produce a blue tortie Ragdoll or lilac tortie Ragdoll, respectively.
Breeders with a detailed knowledge of their cats' family treats may be able to predict the colors likely to appear in their litters. These predictions are based on statistical averages though, and some predictions have a higher probability of being accurate than others! Next let's find out if any of this matters to the personality of a tortie kitten.
Are They Friendly Cats?
Some people think that female cats with tortie, calico, or torbie patterning in their coats are also more likely to have a particular type of personality. Specifically, owners have described them in surveys as more likely to behave aggressively towards people. More generally, some survey suggest that female cats are less likely than male cats to spend time in close proximity or behaving sociably with other cats.
However, at the time of writing, these connections haven't been proven. They could still turn out to be coincidence, or the result of observational bias from their owners. Furthermore, there are lots of other important things which shape a cat's temperament, such as how well they are socialised at an early age.
Generally, a tortie Ragdoll is likely to have the same wonder temperament as all Ragdolls: friendly, engaging, affectionate, playful and charismatic!
Is This A Healthy Color Pattern?
At the moment, there is no evidence that tortie Ragdoll kittens will grow up to be any more or less susceptible to health problems than Ragdolls in other colors. But, there are some health problems which affect all Ragdolls disproportionately more than the rest of the cat population. They are:
Hip dysplasia
Heart disease
And kidney disease
If you look for tortoiseshell kittens for sale, chat candidly with breeders about the health of their breeding cats. They should have both received a clean bill of health from a veterinarian prior to mating.