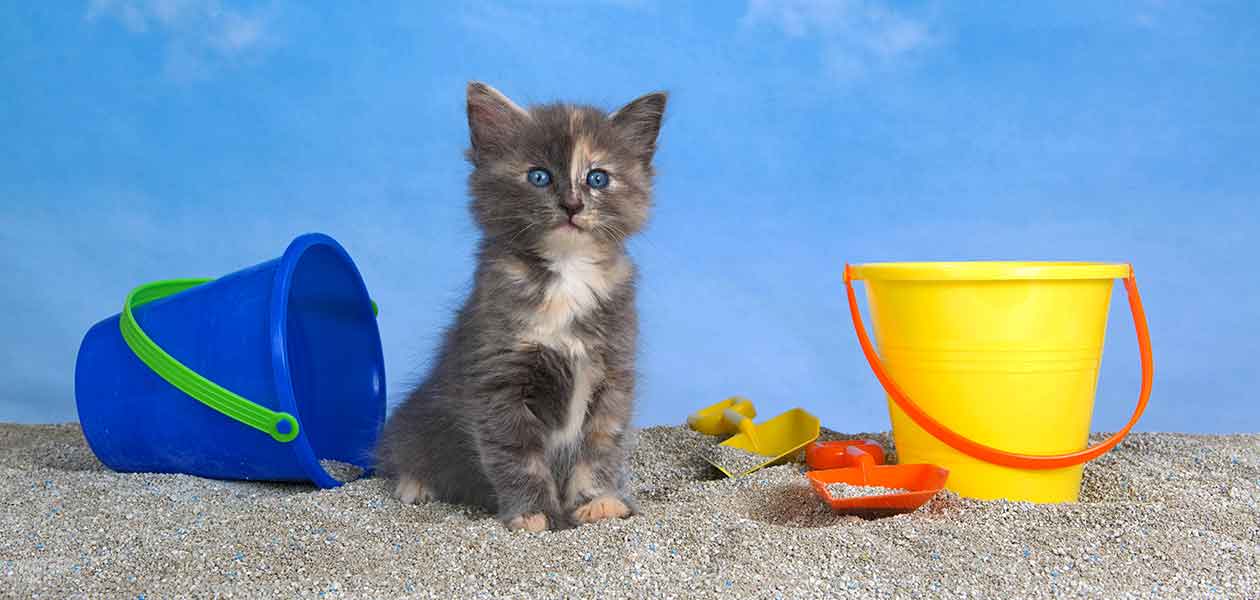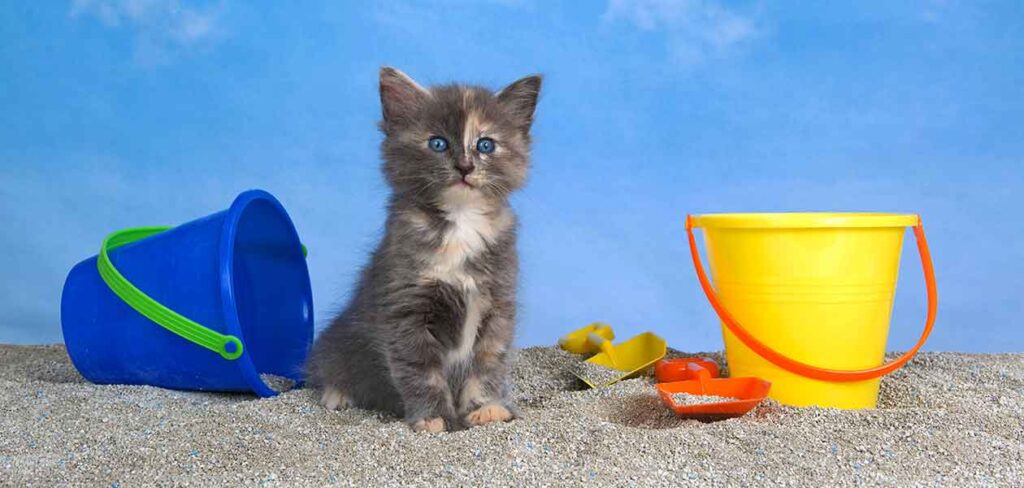 The blue tortoiseshell cat has a beautiful coat color and pattern that is found in a number of different cat breeds.
Blue tortoiseshell cats have a lighter coat than the traditional tortie, but the pattern is basically the same, with patches of creamy gold and blue fur mixed together. Blue torties can be found in both long and short haired varieties.
Contents
Regular tortoiseshell patterning 
How blue tortoiseshell is created 
Cat breeds with blue torties 
Health and temperament 
Because many breeds can have the tortie patterning, their general appearance and personality may differ depending on the individual cat. 
Tortoiseshell Pattern
The tortie pattern is popular on cats partly because it is so pretty and partly because every tortie is unique! All tortoiseshell cats have a combination of two colors in their fur.
These colors can vary in their shades, but they are based on red and black. Some torties may also have some patches of white. But, this shouldn't be confused with calico cats.
Let's look at how the blue tortie variation comes about, and at the mechanism that causes these lovely coat patterns.
How Are Blue Tortoiseshells created
There are two key factors that combine to create the unusual blue tortie. The first is the color pattern, and the second is the color dilution. So to be a blue tortie your cat needs both the genes for the tortoiseshell pattern and the genes that dilute the colors in the fur
Just like a regular tortie, the blue tortie pattern is a mixture of two colors, based on the red pigment pheomelanin, and the black pigment eumelanin. However, in these cats, the colors are diluted. So the blue color is a dilution of the black pigment, and the cream color is a dilution of the red pigment.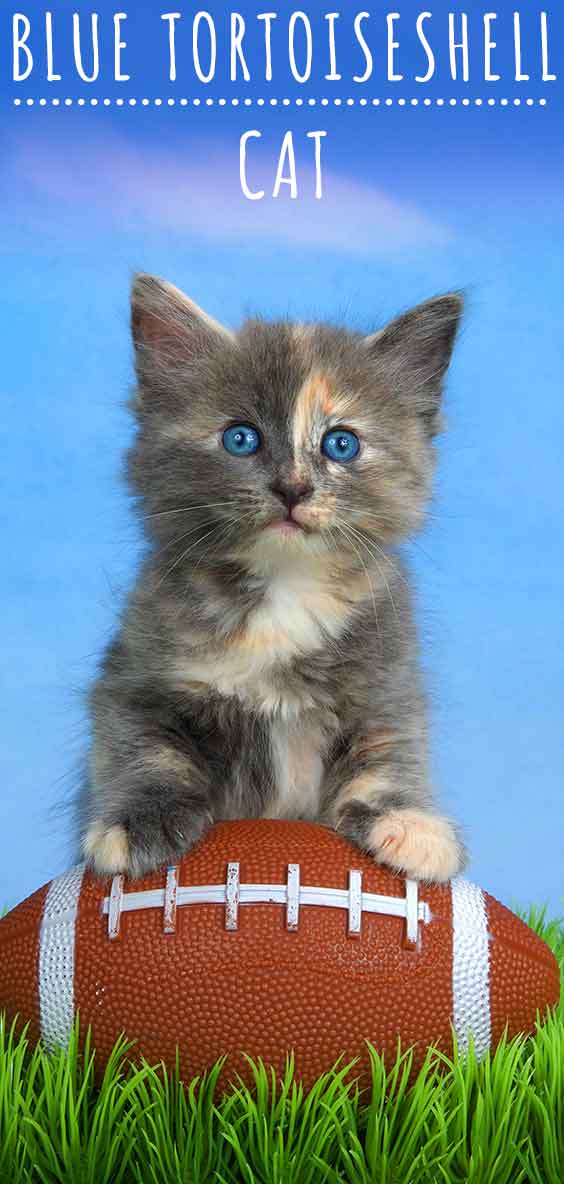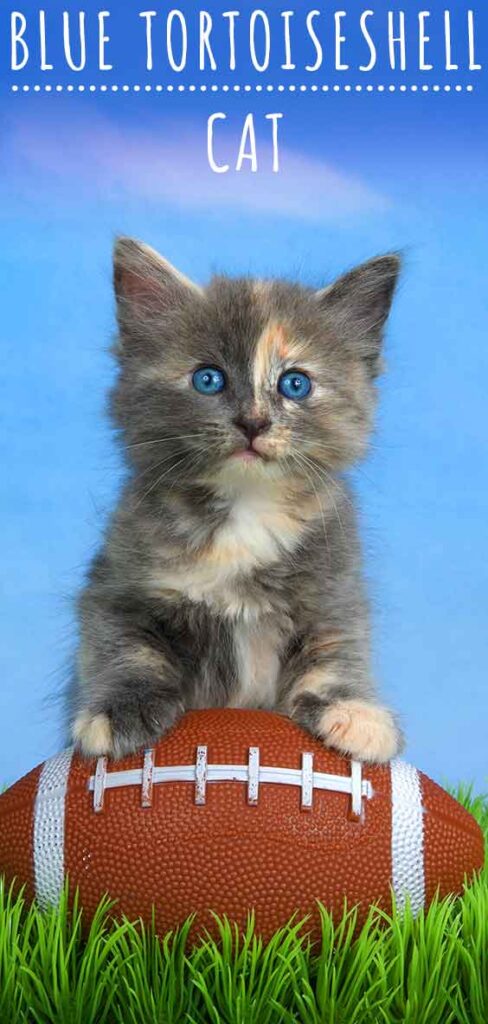 Blue Tortoiseshell Color Genetics
The gene that creates the tortie pattern works by redistributing the pigment in the fur, so that instead of appearing as bands of color along each hair shaft, one pigment completely covers parts of the cat and the other pigment colors other parts of the cat. The tortie pattern is also known as a mosaic expression of fur color. And the gene that is responsible for this pattern is sex-linked. That means that the pattern which is caused by x-linked genes, and is normally only found in female cats. If you're keen to learn more about how the tortoiseshell pattern happens, take a look at this guide 
A separate pair of genes dilutes the color tones in the cat's fur, and this gene is recessive. That means your cat needs two copies of the dilute gene for the dilution to occur. One from each parent. If a cat has only one copy, they will carry the gene and may pass it on to their kittens but their own fur will be full strength color.
Dilute fur happens in a number of breeds, not just torties. You can learn more about the genetics behind this in our complete cat colors guide. 
Blue Tortoiseshell Cat Breeds
So, the blue tortoiseshell cat color is interesting, pretty, and not hugely common! But what breeds can have this coloring? But remember that blue torties must have the mutation that causes dilute coat colors. As the dilute gene is recessive, this can be a little harder to find than the standard tortie coloring. 
There are plenty of cat breeds that can have tortoiseshell coloring. They include:
And more!
Mixed breed cats can also show this pattern. But remember that blue torties must have the mutation that causes dilute coat colors. As the dilute gene is recessive, this can be a little harder to find than the standard tortie coloring.
Blue Tortoiseshell Cat Personality
Temperament is another important factor to know about when you're considering a new cat. Fortunately you probably don't need to worry about color when it comes to choosing a friendly cat. Studies have tried and failed to find links between cat colors and personality traits. One study for example found no link between aggression and coat color. 
Some people think torties have a certain attitude, being more stubborn and mischievous than other color cats! And scientists in another study found that people definitely attribute certain personality traits to cats of different colors
There's no evidence yet to support this though. It's likely just humans being human! It appears that your best bet, if you are looking for a cat with a specific personality, is to look at the parents and the breed of cat before making your choice.
Blue Tortoiseshell Cat Health
The blue tortoiseshell cat coat color and pattern does not bring with it any specific health concerns. So, to learn about the potential health problems your cat could face, you'll need to take a closer look at the issues that commonly affect the breed. This also means that lifespan will vary depending on the breed you have chosen.
It's a good idea to make sure your cat has the healthiest conformation possible. Squashed faces and very short legs can lead to problems in later life. Choosing a tortie kitten from a responsible breeder can also increase your cat's chances at a happy healthy life
Finding a Blue Tortoiseshell Kitten
Blue tortie kittens can be quite hard to come across. This is partly because the dilute coloring can only happen if your cat inherits the two recessive dilution genes. Rarity often comes at a price, so do check on that before you visit an adorable litter of kittens
Prepare lots of questions when you go to a new breeder. Take a look at how friendly the kitten's parents are. And, make sure the kittens and cats are a clear part of the breeder's family.
The best breeders will have lots of questions for you too, to make sure their kittens are going to the right homes. It's best to avoid breeders who are specifically breeding for certain appearances. These kittens are often bred for a profit alone, with little regard to their long-term health. 
Should I Get a Blue Tortoiseshell Cat?
If you're looking for a cat that has a striking fur color and interesting pattern, a blue tortie could be the best option for you. It can be a little hard to find blue tortoiseshell kittens, because the dilute mutation is not that common. Because blue tortoiseshell cats are not a specific breed, the appearance, temperaments, and health problems of each one will vary. 
If you're interested in these cats, make sure to research the breed of tortie you want. This will help you ensure the cat is a great fit for your family. Do you have a blue tortoiseshell cat at home? If so we would love to hear about them! How did this unique colored cat come into your life? 
Readers Also Liked