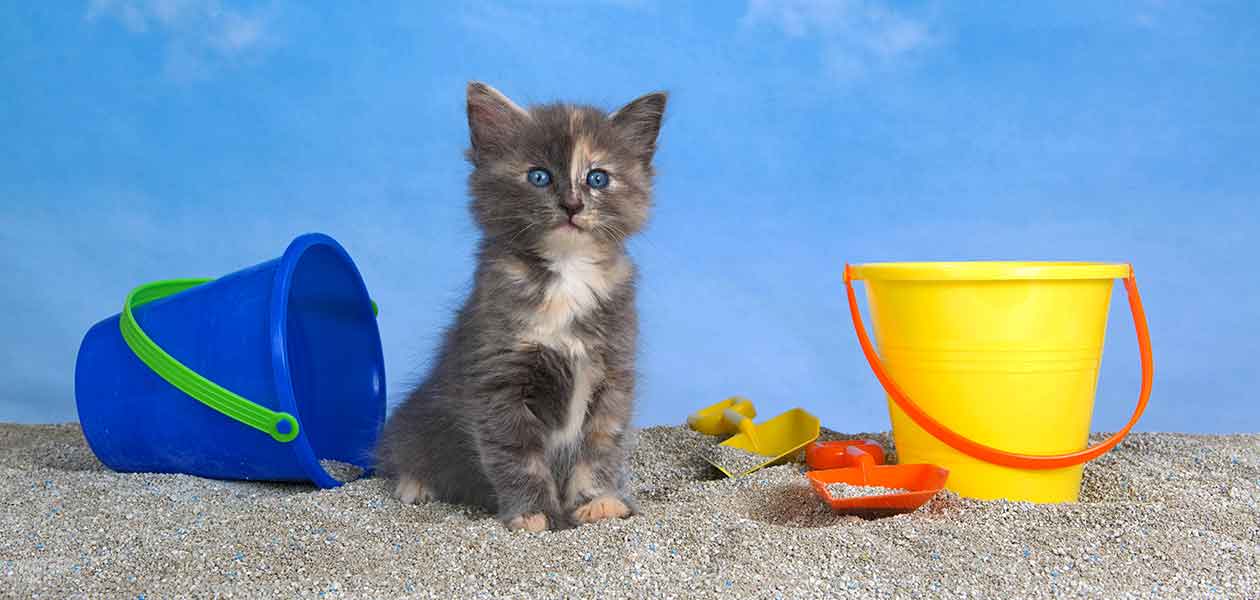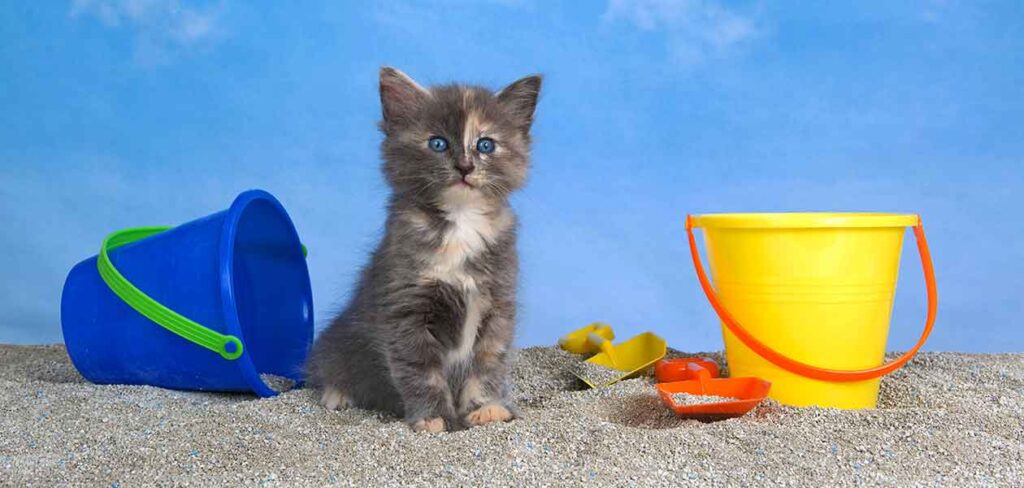 A blue tortoiseshell cat is not its own breed. It is just a coat color and pattern that is possible on a number of breeds.
Blue tortoiseshell cats have a lighter coat than the traditional tortie pattern, with patches of cream and blue.
Because many breeds can have the tortie patterning, their general appearance and personality differs depending on the individual cat.
Read on to find out if a blue tortoiseshell cat is right for you.
What is a Blue Tortoiseshell Cat?
Blue tortoiseshell cats can be hard to come by. These cats aren't any specific breed.
Instead, the term blue tortoiseshell refers to the color and pattern of the cat.
The tortoiseshell pattern is a mixture of two colors, based on red and black.
The blue color happens when a cat's genes have a mutation that dilutes the tones of their fur. We will look a little more at how the blue color comes about in a moment.
Because blue tortoiseshell cats are not a specific breed, the appearance, temperaments, and health problems of each one will vary.
Tortoiseshell Pattern
The tortoiseshell pattern is popular on cats because every tortie is unique! It's going to be tough to find two that have the same color and pattern.
As we know, tortoiseshell cats have a combination of two colors on their fur. These colors can vary in their shades, but they are based on red and black.
Some torties can also have patches of white. But, this shouldn't be confused with calico cats.
This pattern is caused by x-linked genes. It is called a mosaic expression.
If you're keen to learn more about how the tortoiseshell pattern happens, take a look at this guide.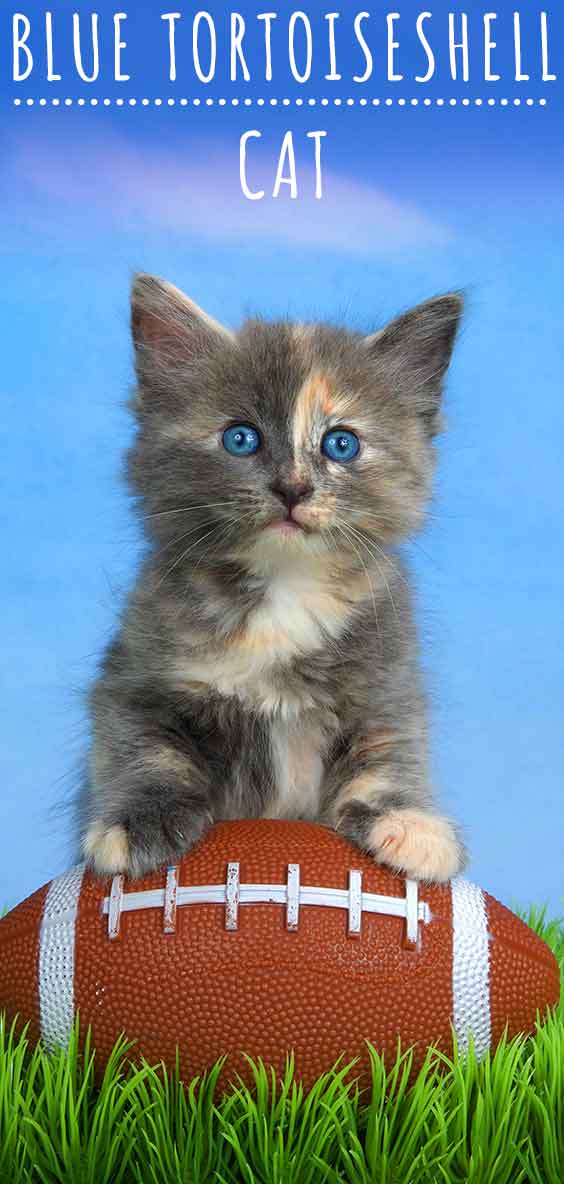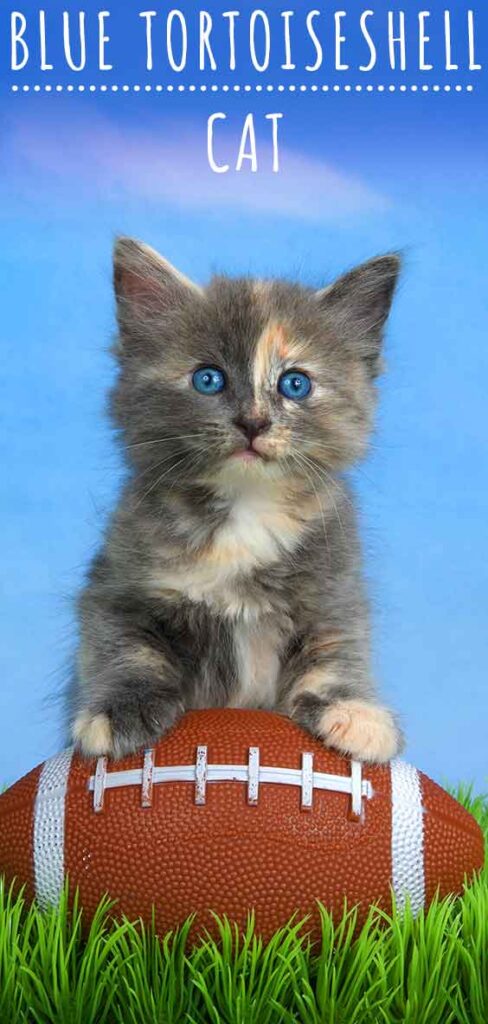 Blue Tortoiseshell Color Genetics
The tortie pattern is caused by genetics. But, so is the blue color.
When we say 'blue', we are actually describing a bluish-grey color. Blue torties are a combination of this and cream.
This coloring happens when a mutation modifies the eumelanin (black) and pheomelanin (red) pigments in your cat's coat.
Blue coloring is the result of a dilute black, and cream comes from diluting the red color.
Dilute fur happens in a number of breeds, not just tortoiseshells. You can learn more about the genetics behind this in our complete cat colors guide.
Blue Tortoiseshell Cat Breeds
So, the blue tortoiseshell cat color is interesting, pretty, and not hugely common! But what breeds can have this coloring?
There are plenty of cat breeds that can have tortoiseshell coloring. This includes:
And more! Mixed breed cats can also show this pattern. But blue tortoiseshell cats must have the mutation that causes dilute coat colors.
This can be a little harder to find than the standard tortie coloring.
Blue Tortoiseshell Appearance
As we've seen, the general appearance of a blue tortoiseshell cat will vary from one individual kitty to the next.
To get a better idea of how your blue tortoiseshell cat will look, learn what breed they are. This will allow you to find out a little more about their fur type, length, body size, and face shape.
The one thing that will be common between blue torties is their coloring.
Their fur will be a mixture of cream and a blue-grey color.
But, the placement of the pattern and colors can be quite different between two blue tortoiseshell cats. So, each one truly is unique.
Blue Tortoiseshell Cat Personality
Temperament is another important factor to know about when you're considering a new cat.
But, unfortunately, like appearance, the blue tortoiseshell cat personality will differ depending on the breed that you choose.
So, to get a certain cat personality, make sure you're getting the breed that matches the temperament you're after.
Studies have looked into feline personalities, and a proposed link between temperament and fur color.
But, these usually refer to perception of personality. Some people think torties have a certain attitude, being more stubborn and mischievous than other color cats!
Blue Tortoiseshell Cat Health
The blue tortoiseshell cat coat color and pattern does not bring with it any specific health concerns.
So, to learn about the potential health problems your cat could face, take a closer look at the issues that commonly affect the breed.
This also means that lifespan will vary depending on the breed you have chosen.
Make sure your cat has the healthiest conformation possible. Squashed faces and very short legs can lead to problems in later life.
Choosing a tortie kitten from a responsible breeder can increase your cat's chances at a happy healthy life.
Finding a Blue Tortoiseshell Kitten
Blue tortie kittens can be quite hard to come across. This is because the dilute coloring can only happen if your cat gets the proper mutation.
Prepare lots of questions when you go to a new breeder. Take a look at how friendly the kitten's parents are.
And, make sure the kittens and cats are a clear part of the breeder's family.
The best breeders will have lots of questions for you too, to make sure their kittens are going to the right homes.
It's best to avoid breeders who are specifically breeding for certain appearances. These kittens are often bred for a profit alone, with little regard to their long-term health.
Should I Get a Blue Tortoiseshell Cat?
If you're looking for a cat that has a striking fur color and interesting pattern, a blue tortie could be the best option for you.
It can be a little hard to find blue tortoiseshell kittens, because the dilute mutation is not that common.
And, torties will vary a lot in their appearance and temperament. This is because the coat pattern does not refer to any specific breed.
If you're interested in these cats, make sure to research the breed of tortie you want. This will help you ensure the cat is a great fit for your family.
Blue Tortoiseshell Summary
Do you have a blue tortoiseshell cat at home? If so we would love to hear about them!
How did this unique colored cat come into your life?
Readers Also Liked
References and Resources