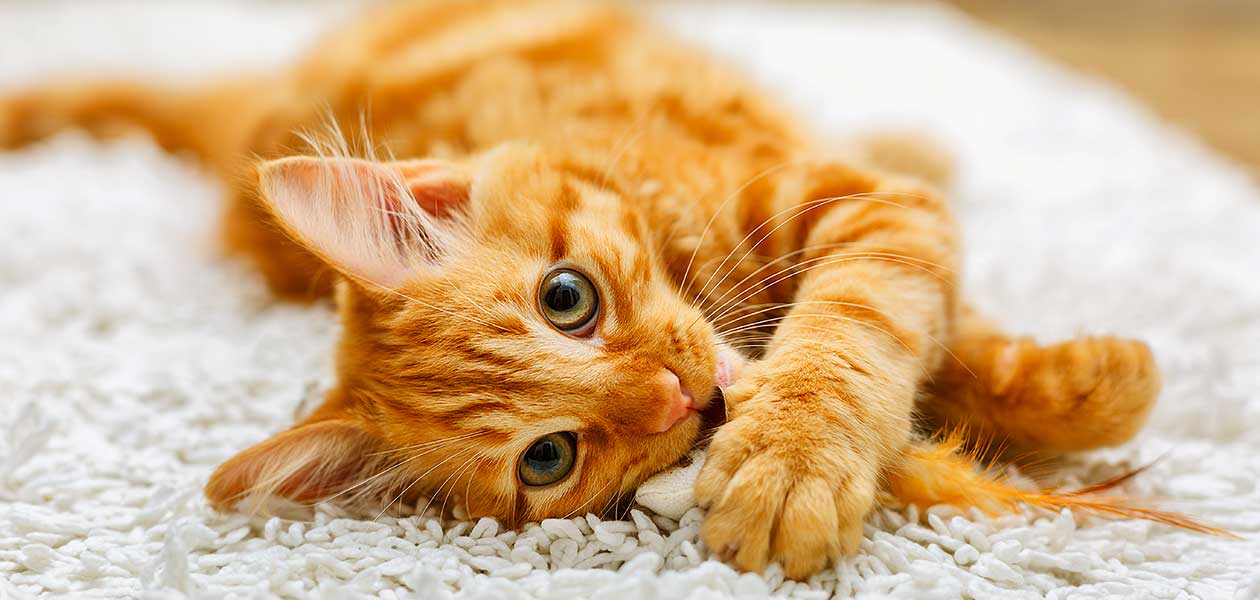 The yellow tabby cat will have one of the main tabby patterns in a warm yellow shade. The three ways to find a yellow tabby cat are: a pale version of the orange tabby, a double dilute or apricot tabby, or an amber Norwegian Forest Cat. The color of your cat's coat is controlled by genetics. But temperament and looks will vary depending on the breed you choose.
Contents
What's In A Name?
It might surprise you to learn that 'tabby' is not a specific breed of cat. Tabby is just a type of coat pattern that can actually occur on a number of different breeds. This means that tabby cats can come in a wide variety of general appearances, and have very different personalities from one another.
In fact, even within the tabby pattern there are five recognized variations. You could find any of these on a yellow tabby cat.
Classic Tabby Pattern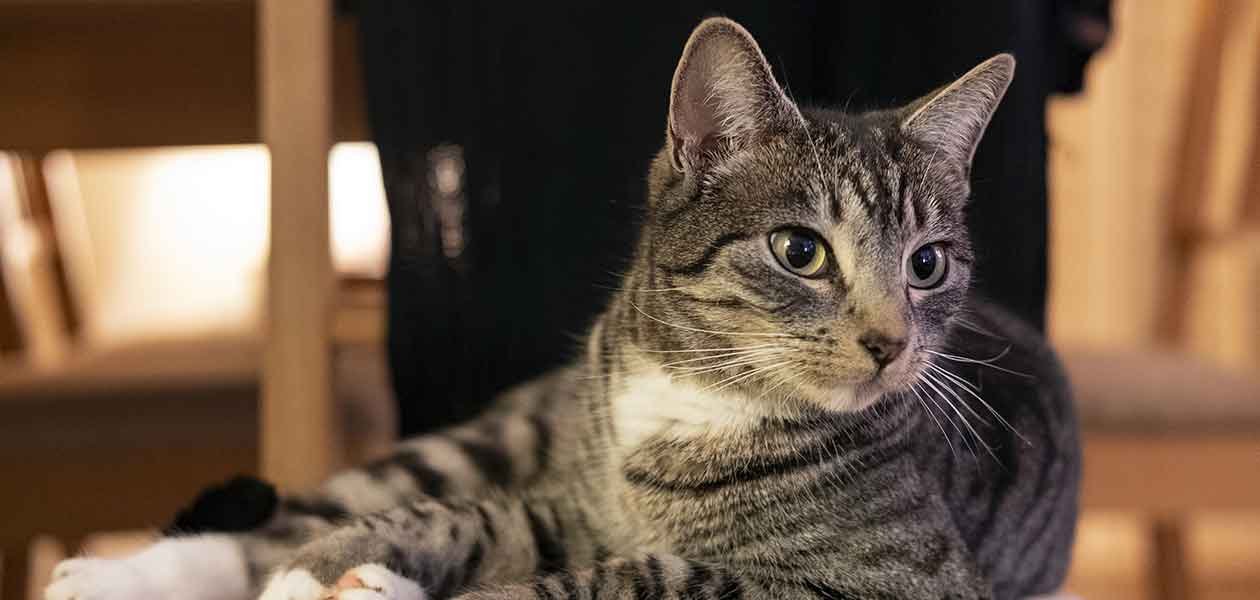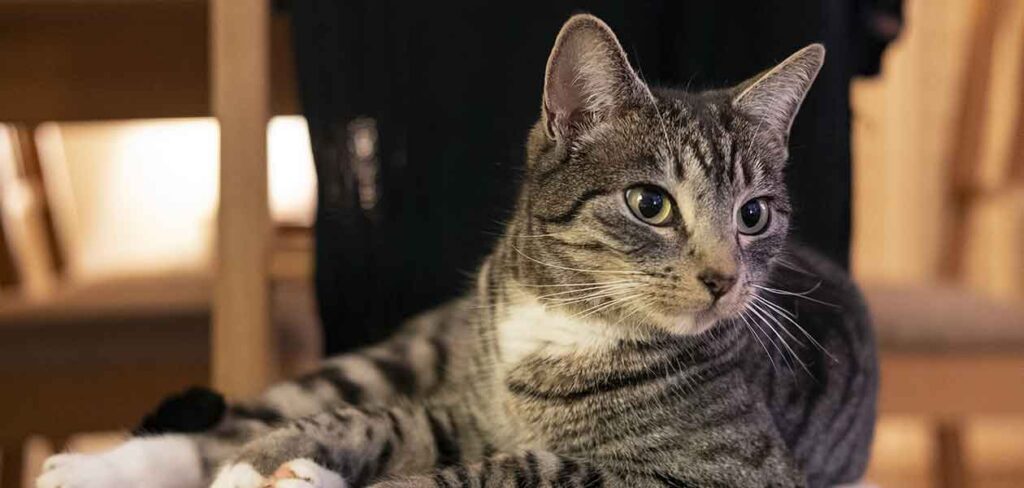 The classic tabby pattern is also sometimes known as the blotched tabby. This coat variation has a swirling, circular pattern. It can look like a marbled pattern on your tabby's coat.
Mackerel Tabby Pattern
The mackerel tabby is the most common tabby pattern. In fact, some people consider this to be the 'original' tabby pattern.
Mackerel tabbies will have more of a striped pattern, unlike the circular 'classic' pattern. This type of tabby pattern can look a little like the skeleton of a mackerel fish – which could be the inspiration behind the name.
Spotted Tabby Pattern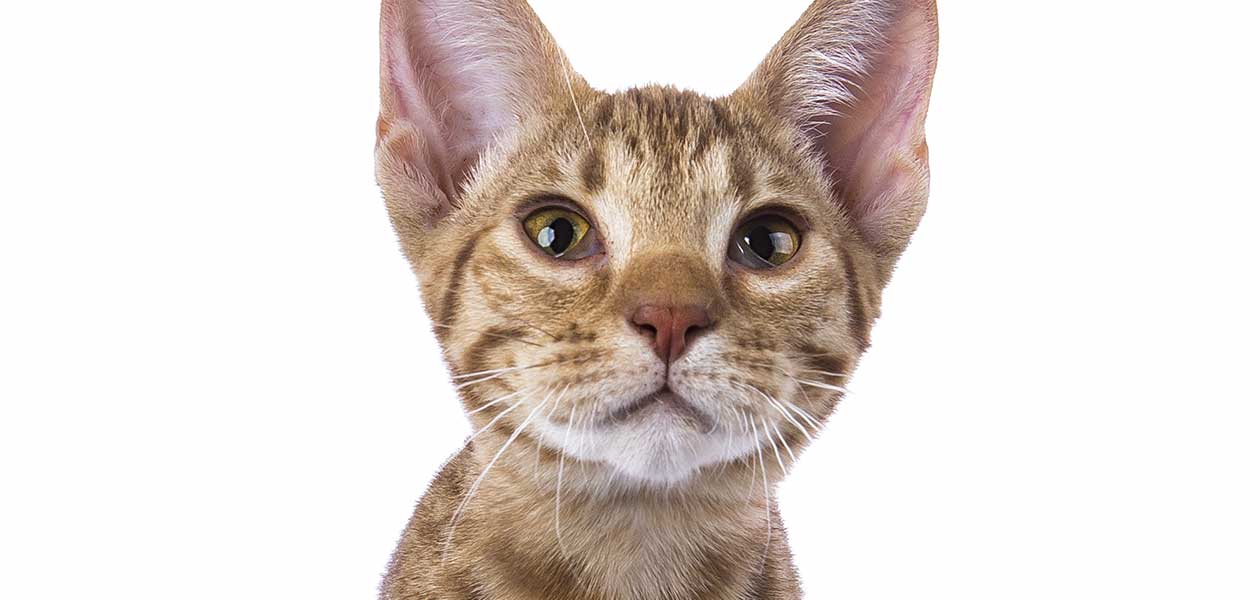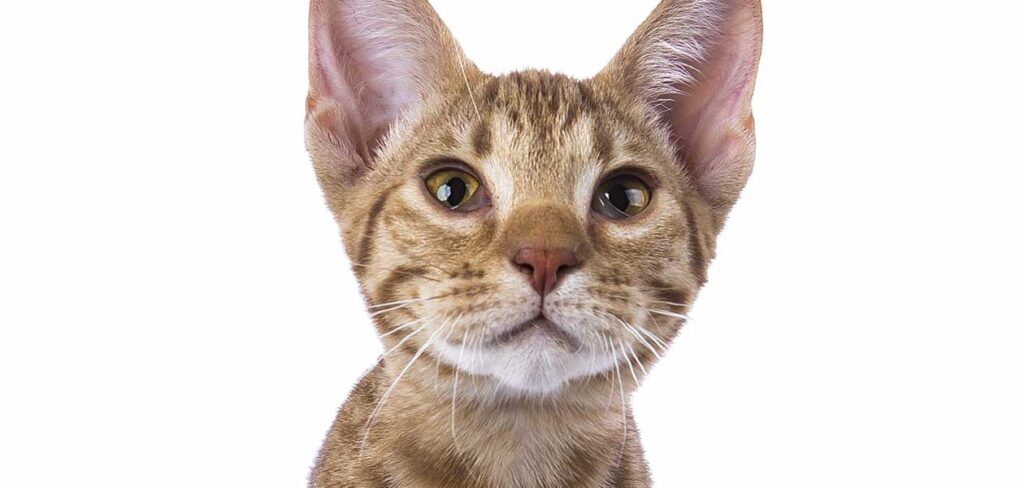 The third type of tabby pattern you may have heard of is 'spotted'. Like the name suggests, this variation will have dark spots over a lighter background.
These spots are laid out in bands, just like the bands of stripes you'll see in the mackerel pattern. The spots can look like broken stripes.
Ticked Tabby Pattern
Ticked tabbies don't have big bands of pattern like the spotted and mackerel variations. They may have some tabby banding around their legs, neck and tail.
But you will find their main pattern on the individual hairs of this tabby's coat. Each individual hair has bands of light and dark coloration.
This pattern is also sometimes called 'agouti'.
Patched Tabbies
Patched tabbies, also known as torbies, are tortoiseshell-patterned cats, with tabby markings inside some of their patches. The tabby markings can be classic, mackerel, or spotted.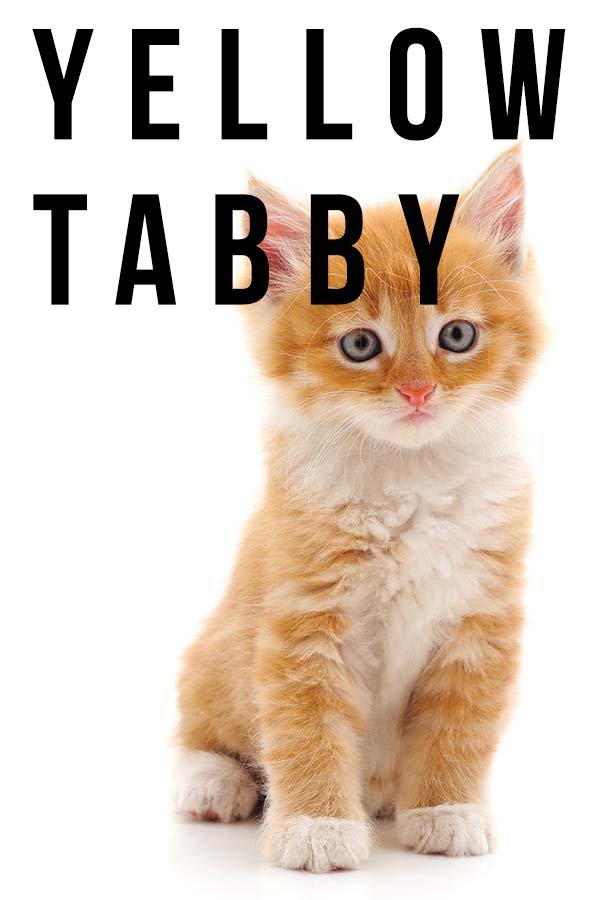 Is There A Yellow Tabby Temperament?
Tabby cats are famously great for families. They are known to be social, outgoing, and friendly. In fact, one study showed that the orange tabby cat is often seen as the friendliest type of cat, just from its appearance.
But remember, temperament can vary depending on breed, rather than being linked to color. So, if the yellow tabby cat you have is actually an amber Norwegian Forest cat, it may be a little different to your standard recognized tabby personality.
Red Tabby
Despite the name, red tabbies don't just come in a deep red tone. In fact, red tabbies range from pale yellow shades to the pedigree red. The red color in cats is controlled by the pigment phaeomelanin. So, yellow tabby cats are technically just very pale orange or red tabbies.
A dark red coat is most popular for pedigree, show cats. So, some breeders will selectively breed for this dark coat. But, yellow tabby cats are still possible. You just might need to move away from show-breeders in order to find a yellow tabby kitten.
Natural Variations
Not all yellow tabby cat coats will be the exact same shade. Some will be darker, and more similar to their orange and red counterparts. But others will be very pale!
There will be some natural variation, even among kittens from the same litter. Plus, your kitten's coat color may change a little as it gets older. So, if your heart is set on a very pale yellow tabby cat, you might prefer to look at the dilute tabby.
Apricot Tabby
Apricot tabbies are orange tabbies with a special combination of dilute and dilute modifier genes – known as double dilution. Dilute genes turn orange tabbies into cream tabbies, and dilute modifier genes turn a cream tabby into a warmer toned, apricot tabby.
Just like the non-dilute tabby we looked at above, apricot tabbies can display different tabby patterns. Without a dilute modifier, you will have a cream tabby cat. So, to get that warmer, yellow tone tabby cat, the dilute modifier needs to be present.
Amber Norwegian Forest Cat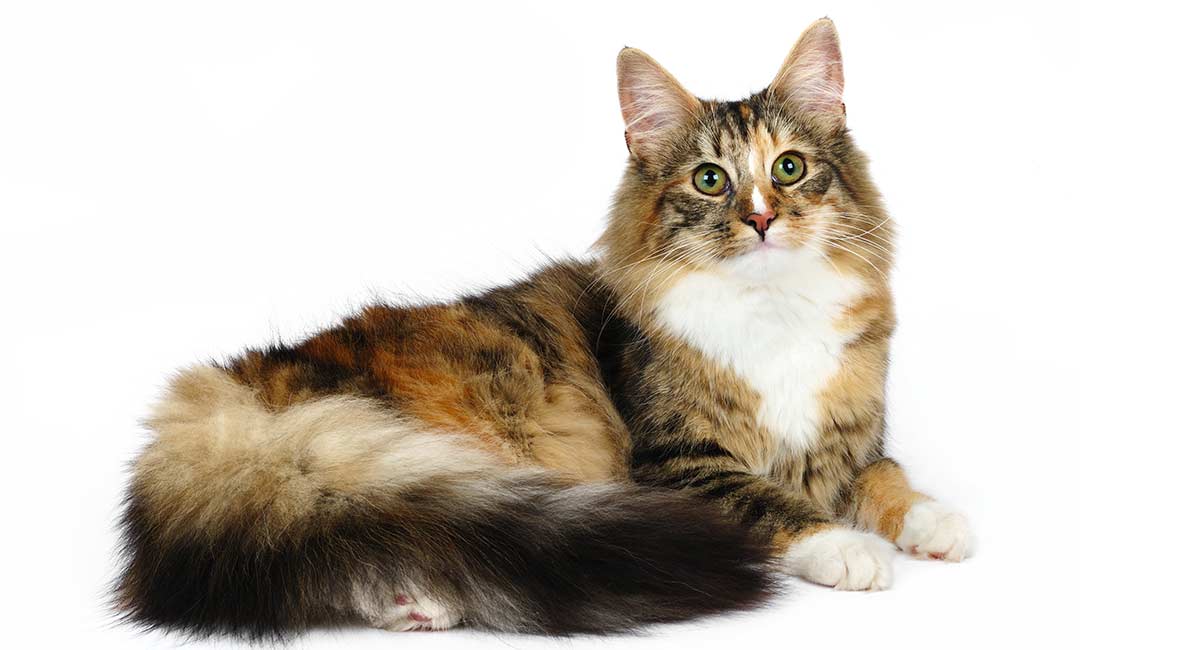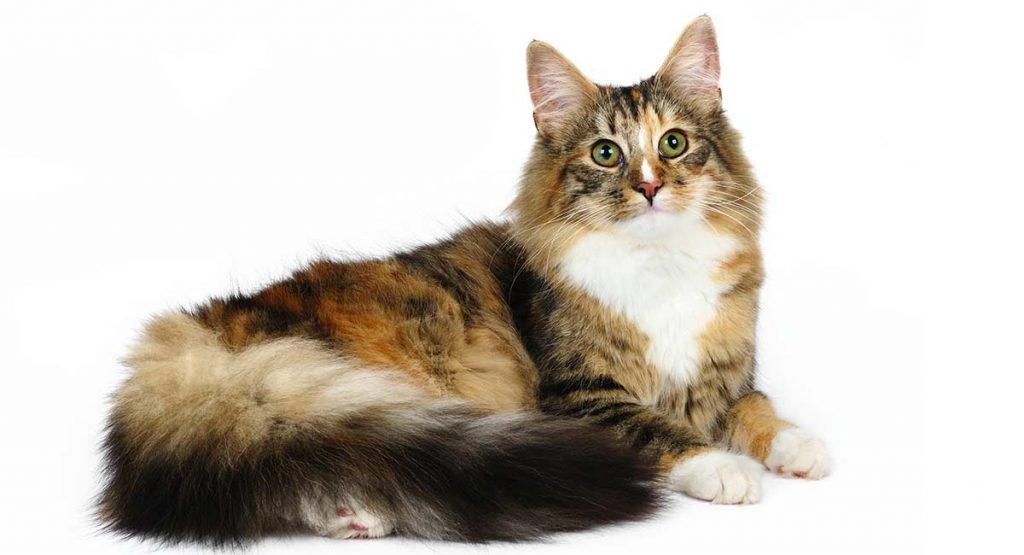 Another way to find the yellow tabby cat pattern is through the Norwegian Forest Cat breed. This is a large cat breed that often looks bigger thanks to its wonderful fluffy coat.
Norwegian Forest Cats come in a huge variety of colors, which you can read more about here. Just like tabbies, they can come in a spectrum of red shades. Because of this variety of coloration, you might have to search for a while to find one with the paler yellow tabby cat coat. But, their intelligent, affectionate, and independent personalities will be a great match for some.