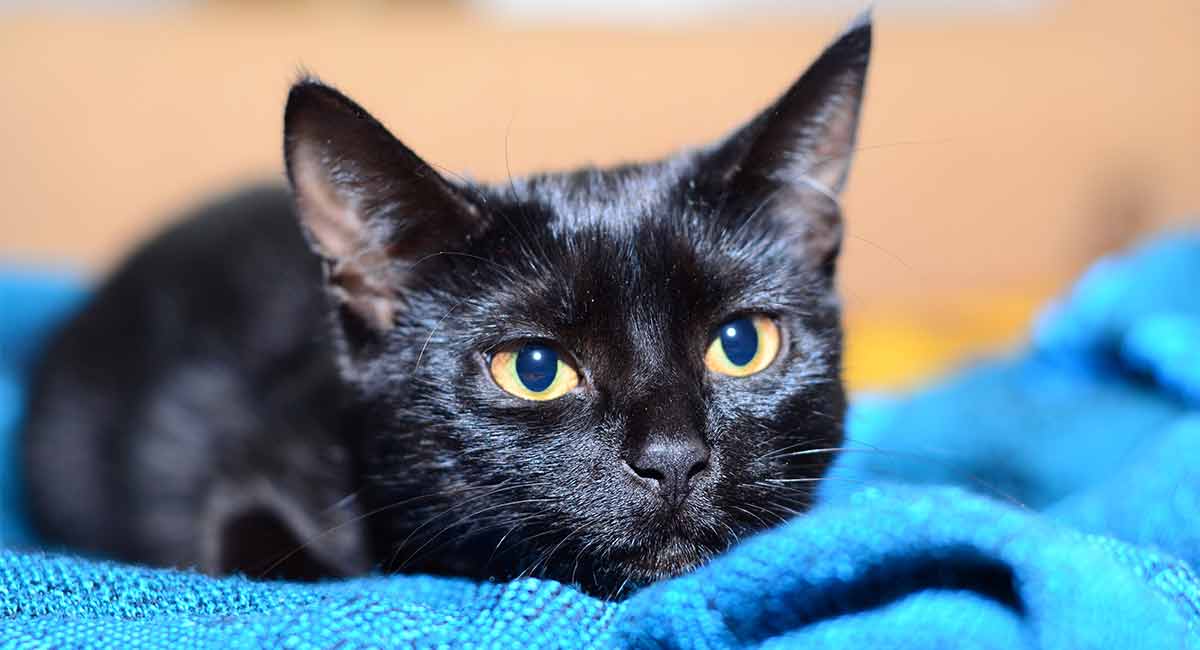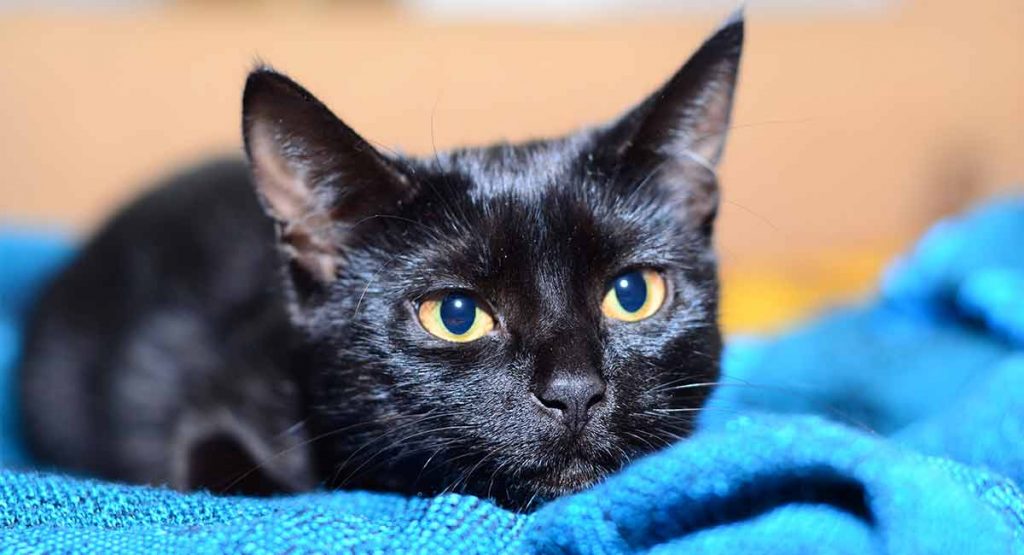 Are Bombay cats hypoallergenic?
This question has been hotly debated by feline geneticists, scientists and (at times) fly-by-night inventors claiming to have engineered the world's first hypoallergenic cat breed.
It is easy to see why cat lovers might want a hypoallergenic Bombay cat  – or any breed of cat that is hypoallergenic, for that matter!
After all, cats are, quite simply, wonderful companions that can make every day better!
But if you have cat-related allergies, there is just one tiny problem with your goal of bringing a cat home – there is no truly hypoallergenic cat.
Are Bombay cats hypoallergenic?
Sadly, Bombay cats are not truly hypoallergenic, because no cat is. However they are fairly low shedders compared to some cat breeds.
In 2004, a now-defunct company called Allerca made world headlines with its announcement of the first "hypoallergenic" cat breed.
At first, excitement was high. In time, however, this claim was revealed for what it was – yet another scam by company founder and ex-convict Simon Brodie.
Unfortunately, while tinkering with feline genes is nothing new, no truly hypoallergenic cat breed has yet been produced. However, it is possible to select a cat breed that is less likely to trigger allergies to cat dander.
The Bombay cat can make for a good candidate!
Understanding Bombay cat allergies
If you have been wanting a Bombay cat, you are not alone!
These strikingly beautiful, intelligent and loving cats are popular for a good reason.
But if you are one of those who suffer from cat allergies, it can sadly feel like enjoying life with a Bombay cat is strictly off-limits.
As we now know, the answer to the question, "Are Bombay cats hypoallergenic?" is, "Sadly, no."
However, it is equally important to remember that no cat breed can be considered truly, fully hypoallergenic.
This includes even the so-called "hairless" cat breeds like the Sphynx.
This is because all cats produce a glycoprotein called "Fel d 1" to some degree.
This protein is a naturally-occurring component found in a cat's skin, saliva and urine.
Notice that the protein is not found in cat hair. It is also a protein that is completely unique to cats – no other pet animals produce Fel d 1.
This is why you can be perfectly healthy around dogs and other pets and yet experience allergy attacks around cats.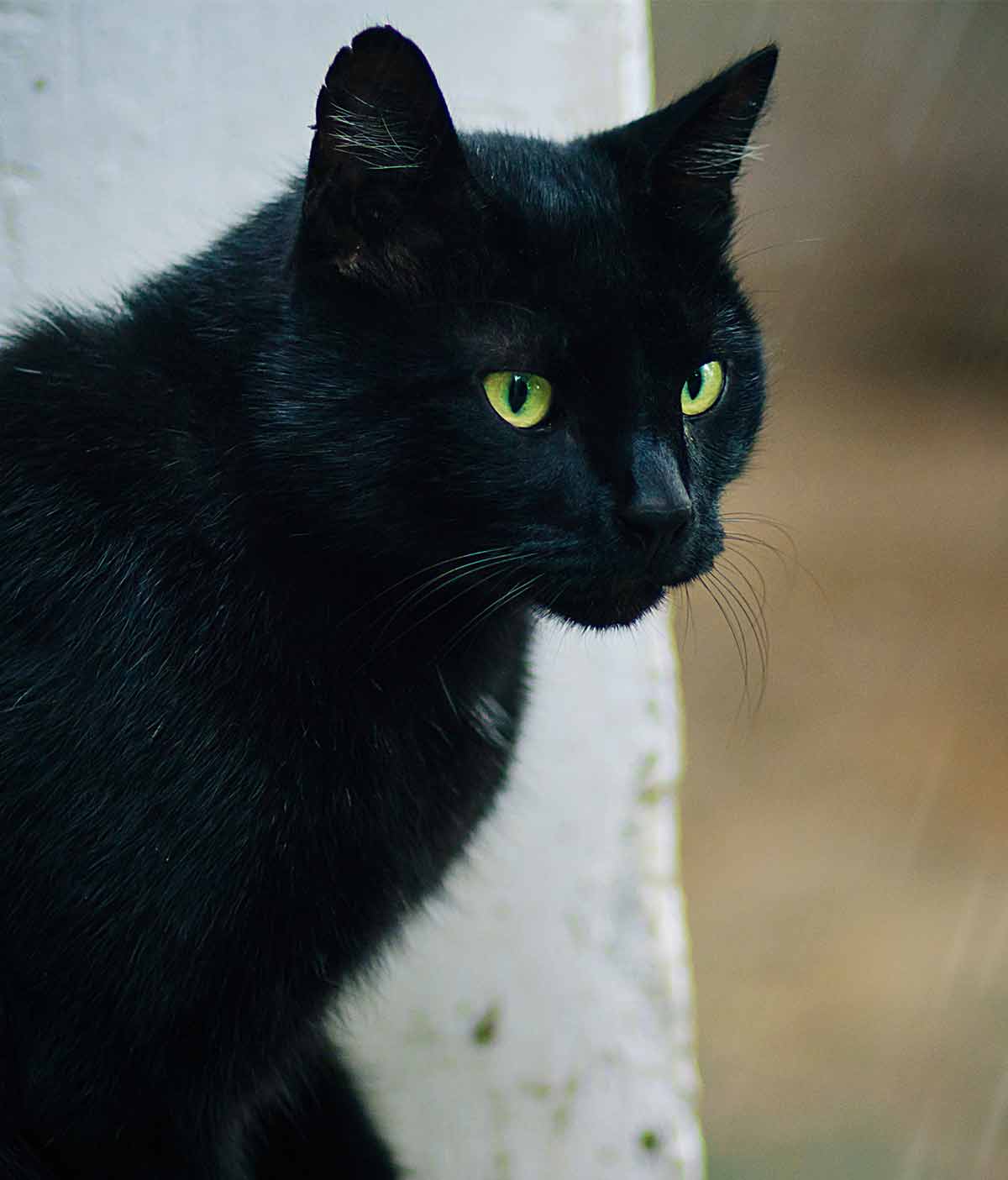 How does "Fel d 1" make you allergic to cats
All cats are continual self-groomers, and a cat's primary grooming tool is licking.
They lick their fur, their paws, their tails and their bodies, transmitting the Fel d 1 protein in their saliva with every lick.
When the protein dries, it sticks to the cat's fur. When you pet your cat, the protein gets transferred to your skin.
You can also come into contact with the protein through activities like vacuuming up shed cat hair.
It can also be transmitted if your cat decides to "mark" his turf on your rug.
There are all kinds of ways that Fel d 1 can get transferred from your cat to you, of which shedding fur is just one way.
It is actually the action of continual self-grooming and licking that keeps the protein in constant circulation in your household, in your car and on your skin.
How bad is Bombay cat shedding
Do Bombay cats shed? Yes, they do.
Are Bombay cats hypoallergenic? Unfortunately, like all cat breeds, they are not hypoallergenic.
But there is one bit of good news tucked inside all of this: Bombay cat shedding isn't as heavy or frequent as it can be with many other cat breeds.
While shedding itself is not the reason why you are allergic to cats, the less a cat sheds, the less frequent self-grooming sessions need to be.
This means that the transmission of the Fel d 1 protein will be lower.
Also in your favor allergy-wise is this: Bombay cats have short, low-maintenance coats that don't need as much brushing, combing and grooming as many other cat breeds.
This means you won't have to do as much hands-on grooming for a Bombay cat's coat, which will keep transmission of the protein allergen down as well.
Are Bombay cats hypoallergenic
As we talked about in the introduction here, the issue of hypoallergenic cat breeds has been a controversial topic for decades.
This is especially a problem with the periodic claims that such as a cat has been genetically engineered.
As a cat lover who has allergies, I know it can be disappointing to get all excited that you can finally be able to have a cat, only to find out there is no truly hypoallergenic cat breed after all!
However, the Bombay cat can be a good choice for a lower-shedding cat breed that may be easier for your immune system to tolerate.
Remember to bookmark this helpful article about hypoallergenic cat breeds so you can read more about different cat breeds that shed less and/or produce less of the protein allergen!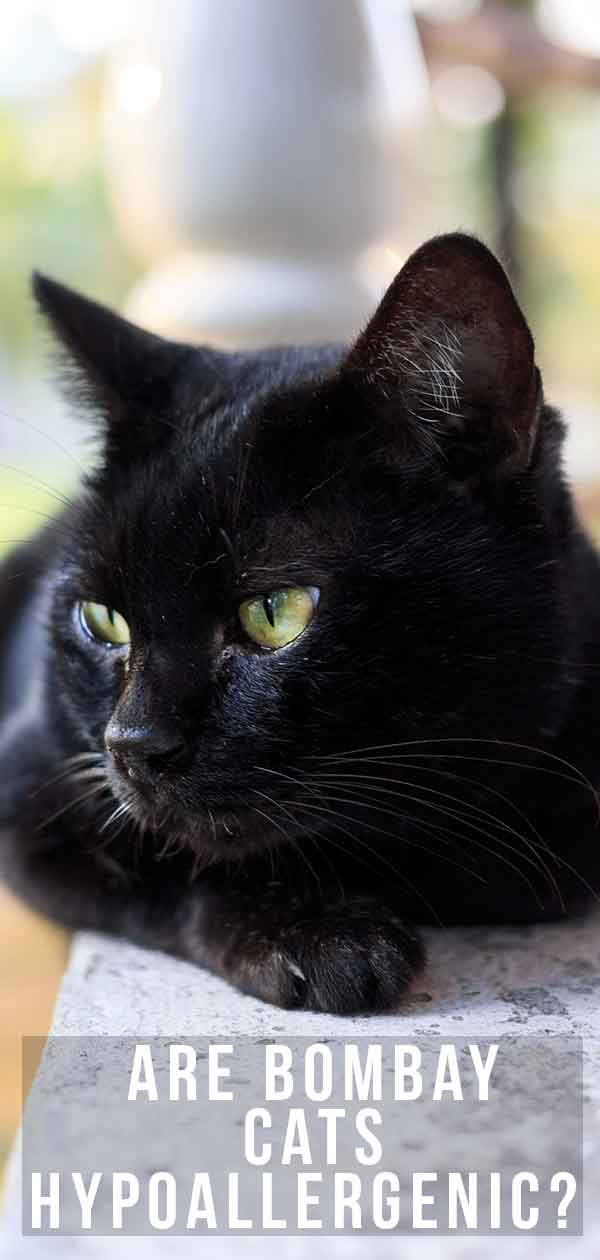 Resources: