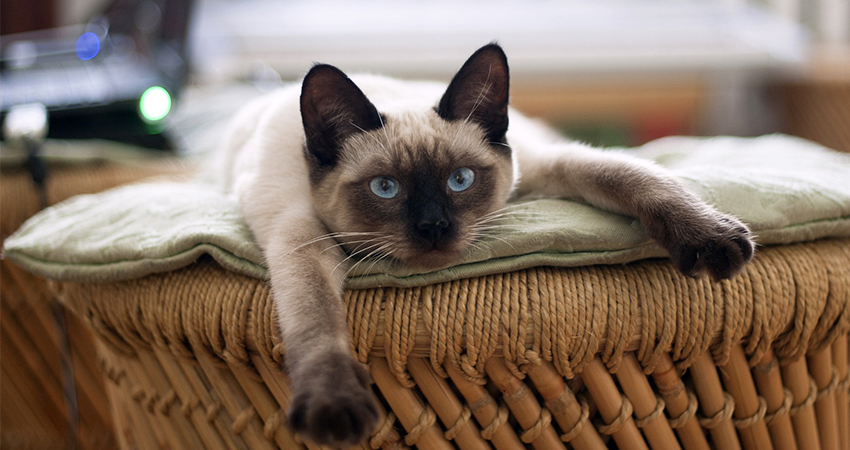 My earliest memories of Siamese cats are the noise. I've known a lot of members of this beautiful breed over the years, but despite their amazing points and perfect personalities, it's the sound which always stands out the most. Hollow, echoing and eerily stunning, these chatty kitties love talking almost as much as they adore spending time together. This breed is not ideal if you work full time or are away from home a lot, but if you want a playful daytime companion who will curl up on your lap in the evening, then you can't really go wrong.
Contents
Where do they come from and how did they get here?
Potential point colors
Are they good family pets?
Finding a healthy Siamese kitten
Siamese cats have pointed markings, large ears, oval eyes and slim, long legs. These vocal cats are intelligent, curious and very affectionate too. Siamese cats have an almost regal look. This normally comes with a wedge shaped head, straight profile and a graceful, long thin neck.
Siamese Cat History
Siamese cats were first imported from Thailand in the 1800's. They get their name from this location, as Thailand was at that point known as 'Siam'. It is thought that these distinctive cats were the descendants of an ancient cat found in the temples there.
There are illustrations and descriptions of similar looking cats found in Thai literature for hundreds of years. The first recorded Siamese cats in the US were gifted by the Bangkok Consul to the wife of US President Rutherford Hayes in the late 1880's.
These gorgeous cats were quickly seen at cats shows throughout America, Europe and Asia too. They were first recognised by the Cat Fanciers' Association in 1906.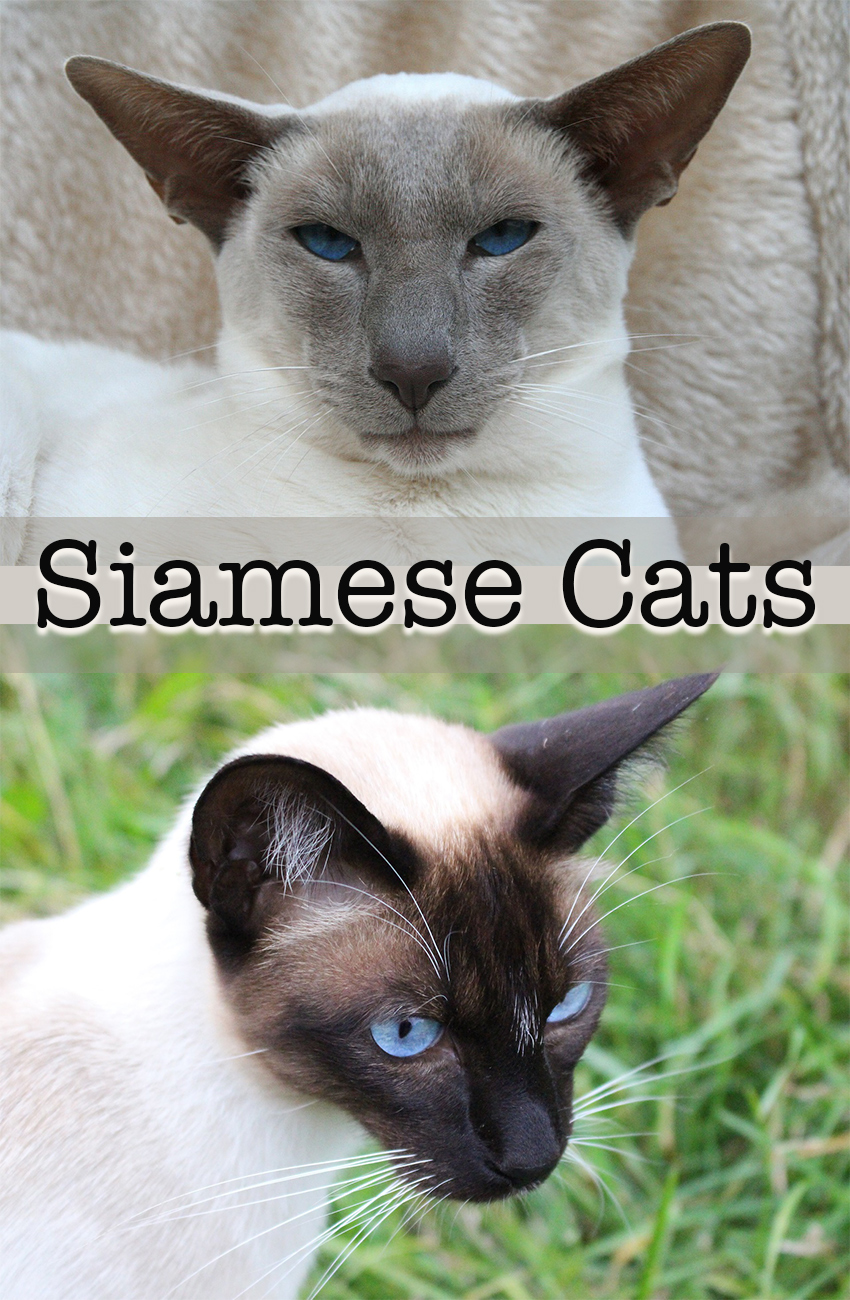 Siamese Cat Characteristics
Siamese cat ears are very distinctive. They are large ears, with wide bases and pointed tips. Their long body and legs, join onto a muscular torso. They also have a long, thin tail that slims to a point at the end. These are perfectly completed with large deep blue, almond-shaped slanted eyes.
The over-all appearance of a Siamese cat gives the impression of athleticism and graceful agility, yet an adult can weigh around 12 lbs.
Siamese Cat Colors
Siamese cats are known for their distinctive point markings, with pale bodies and dark faces, legs, tails and ears. There are four official potential Siamese cat colors.
The Seal point has a fawn body and very dark brown markings. Chocolate point has a cream body and pale brown markings. Lilac point has pinky grey markings and a white body. Blue point has white body and grey markings, with a blue hint to the color.
Siamese cats have these distinctive markings because of the Himalayan gene, which controls body pigmentation. In order for this gene to express both parents must be Siamese, because it's recessive. Needing two copies to have the trait shown. There are other potential Siamese colors now being bred, which include:
Cream Point
Particolor Point
Smoke Point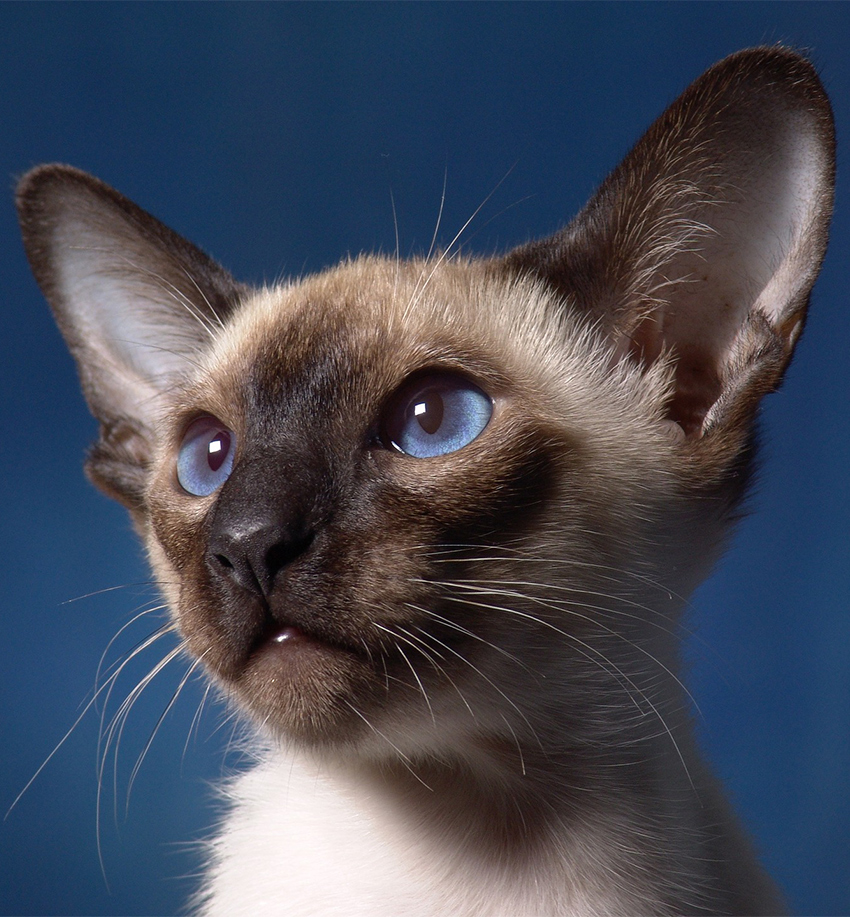 Siamese Cat Personality
Siamese cat personality is a large part of their appeal for most owners. At times it's fair to describe a Siamese as demanding. This loyal feline won't want to spend much time alone, but will delight in following you around the house. Making his presence felt.
Although Siamese cats often love to cuddle up in your lap in the evening, they are also very playful. You can teach a Siamese cat to come when called and even to play fetch. These clever and interactive felines need to be kept busy.
Scratching posts and plenty of cat toys are essential, with puzzle toys a good choice for keeping them busy. This social, good natured cat does best when paid lots of attention. The down side of this is that they therefore are not ideal for someone working long days all week. They can be destructive if given too much time alone.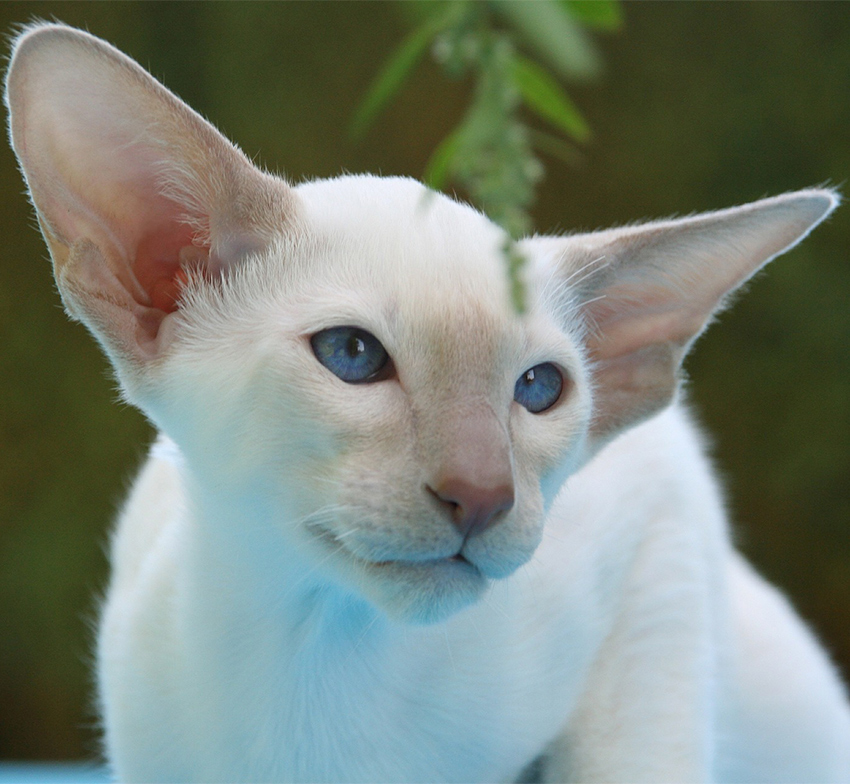 Siamese Cat Noise
Siamese cats are seriously chatty. Famed for their frequent and distinctive noises. Sometimes it really does feel like they are trying to start a conversation. They are an incredibly vocal breed, who seem intent upon trying to communicate with their family.
Siamese use body language and their low, deep tones to vocalise at every opportunity. This isn't a breed for someone who likes peace and quiet. But they are great if you like to hear your pet around a lot of the time.
Siamese Cat Health
As a pedigree breed, Siamese cats are more prone to some diseases than your average moggy. Some conditions you will need to be aware of potentially affecting your new friend include.
Breathing problems
Heart disease
Blindness
Liver and pancreas issues
Cancer
Siamese cats used to be commonly cross-eyed. Though this has largely been bred out of them, it can still occur from time to time. This won't affect your cat's health in any way, just give him the appearance of squinting.
Siamese cat care is nice and straight forward. This structurally sound breed has been bred to have nice open ears and nostrils, and should maintain good dental health. You can feed them on any good quality cat food, although specialist Siamese cat foods are available too. They have low maintenance coats and require minimum grooming.
How Long Do Siamese Cats Live?
Siamese cats are generally expected to have a good lifespan, with many living into their mid to late teens.
Siamese Cat Breeders
There are a lot of different Siamese cat breeders around to choose from. The best one for you will depend upon why you want a Siamese cat.
If you are looking to start showing, then you will need to approach a show breeder. One who can provide you with the appropriate paperwork and let you know which kitten is most likely to be successful. These kittens will be harder to come by and be more expensive. You will probably need to demonstrate to the breeder that you have a genuine interest in promoting their line of cats.