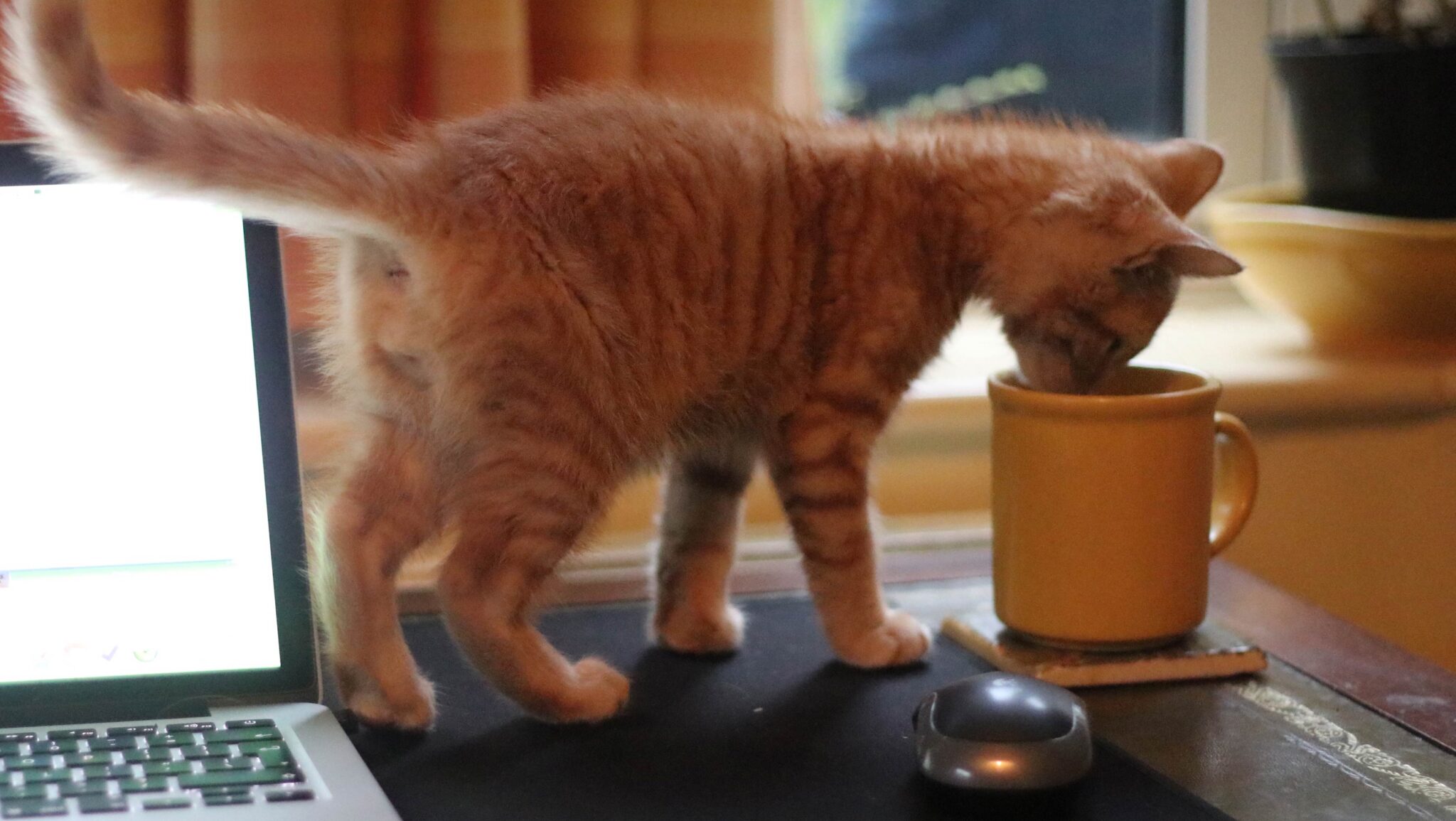 Saturday November 12th:Billy is 11 weeks and 4 days old
Billy gets such pleasure out of the simple things in life. A bottle top, a piece of plastic packaging, an empty cardboard box.
Chasing his shadow up and down the stairs, and ambushing the dogs.
These things provide him with hours of entertainment.
Unfortunately, today, Billy has been rather restricted in the games and entertainment department
Banished to the office
This morning the plumber has come to install a new boiler in our kitchen, and Billy has been banished to my office.
Apparently he isn't helping…
He isn't helping much in here either to be honest, for while his company is always adorable, he is full of mischief and affection this morning, and I've been having trouble keeping him away from my keyboard.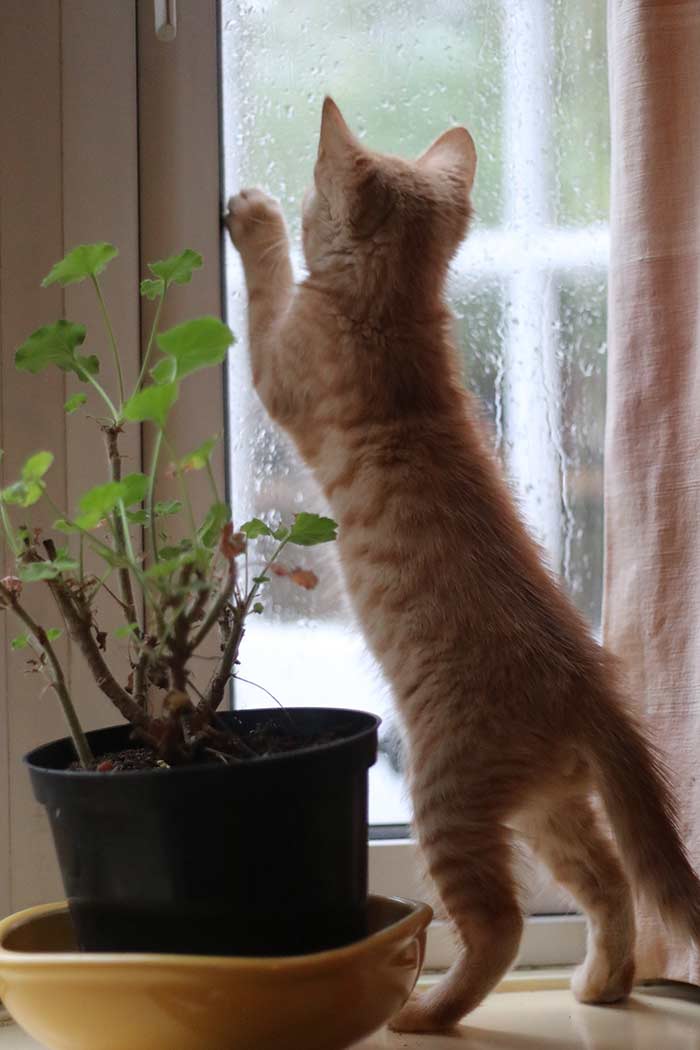 Fortunately, it is pouring with rain and for the moment Billy is amusing himself by chasing raindrops down the window panes
And by interfering with my poor neglected house plants
Getting to know cats again
I am still basking in the knowledge that I can keep Billy.
That I'm not allergic to him.
And it is great to be able to look forward to our future together
It's fun getting to know 'cats' again after several years without one
I love the way that dignity is so important to cats, how they pretend it is entirely deliberate when they fall.
And Billy falls a lot. His confidence encouraging him to overestimate the height or breadth of spaces that he is capable of leaping across.
Kittens and puppies
The differences, and the similarities, between cats and dogs are quite fascinating.
Puppies, and older dogs have an instinctive ability to understand what humans mean when they point at things.
Spending time with Billy has reminded me of the lack of this instinct in cats.
Understanding gestures
If I point at something, or sweep my arm towards something, Billy looks at the end of my finger.
If I click and treat him, and he doesn't see where the treat fell, I can't point at it. I have to give him another, or tap on the floor to indicate where it has fallen
Using paws
Kittens on the other hand are so dextrous.  I find it fascinating to watch Billy use his little paws like hands, especially when he is playing.
Puppies do use their paws in play, but not like this. Billy uses his front feet to keep toys airborne, batting them back and forth between them.
Persistence in kittens
Billy is way more persistent than a puppy would be at this age. And much more driven by pure curiosity.
Which makes his hard to teach in some ways. The kitchen table being a clear example.
I must have lifted him down a thousand times, only for him to get back up again. There is never any reward for him when he gets up there, we are scrupulous about clearing plates and crumbs away for exactly that reason.
Yet just being on the table, seems in and of itself to be hugely rewarding to Billy.
Being up high
I think part of that is a cat's desire to be high up and to regard the world from aloft. He probably feels safer up there too.
I'm thinking about putting something in the kitchen, raised up, that he is allowed to climb and sit on.
There are some amazing pieces of cat furniture for sale these days, I've been browsing through them on Pinterest, and collecting images on one of our Pinterest boards.
Our kitchen is quite small and I'm not sure we have the space. I'll definitely give it some thought.
Free Updates For Cat Lovers!
Our cat care articles, tips and fun facts, delivered to your inbox