Today's guest post is by Tom Mattinson.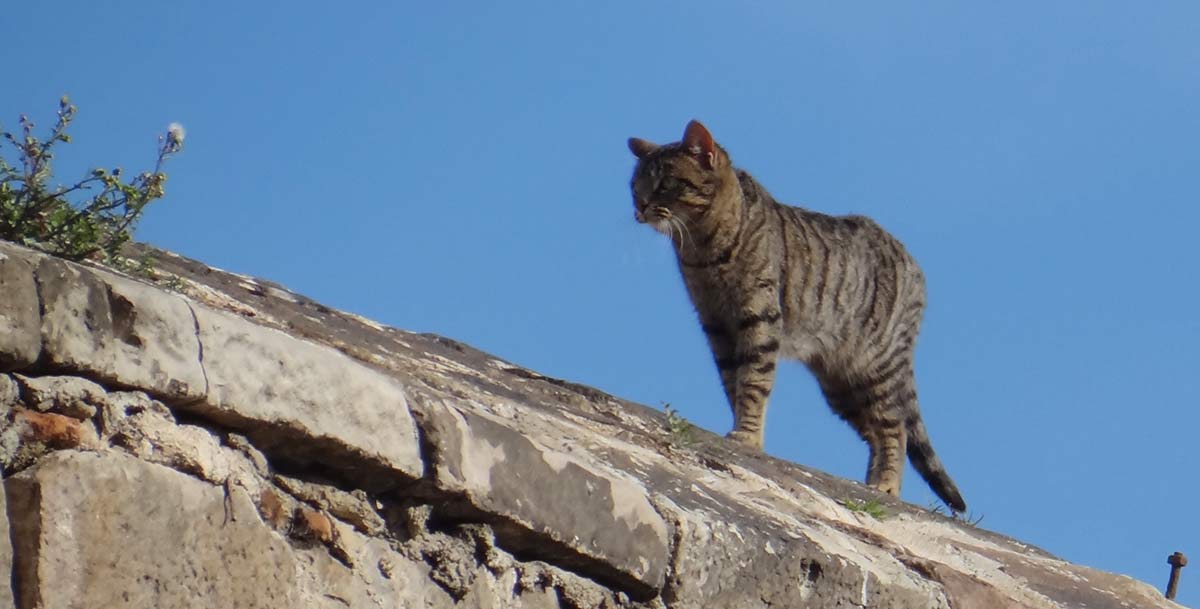 Street cats are a part of life in many cities around the world.  Today's street cat photos are from the city of Barcelona in Spain
My girlfriend and I recently decided to take a short break and travelled to Barcelona, aiming to take in a Biffy Clyro gig, and spend some time relaxing in the city.
We rented an apartment in Poblesec at the foot of Mont Juic, high above the city.
We had fantastic views across Barcelona and each day descended the hundreds of steps from our apartment to the streets below.
One of the places we wanted to visit was the museum of marine history. This ancient collection is housed in an old fort.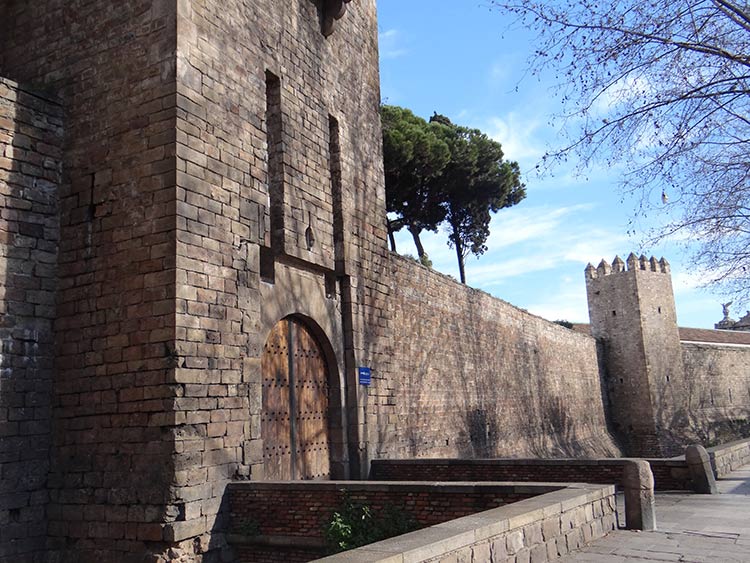 The fort however, is also home to a living collection that interested us even more.
A small colony of cats were living in the old stone walls. And we returned several times to visit and photograph them
Stray cats in Barcelona
There were street cats everywhere in Barcelona, they were not just restricted to this particular location.
We even came across them inside the zoo.
And they wandered the streets of the city at night much in the way that foxes now do in London.
The cat colony
Each day, we visited our colony of cats in the walls of the fort. Several of the same cats, including the black one, the white and grey one and the grey tabby, were there each day.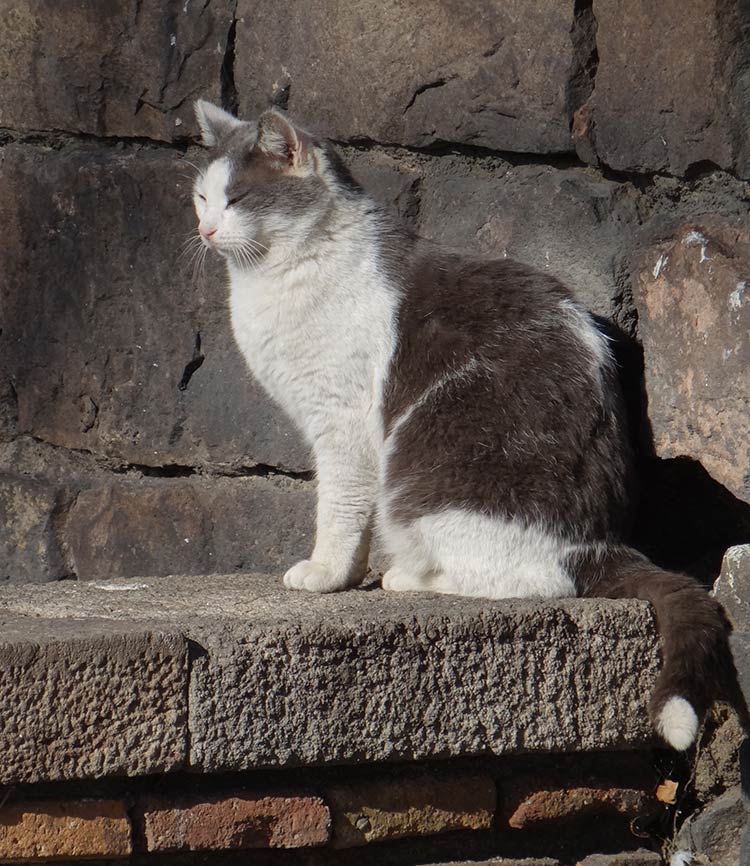 For that reason, it seems likely that these are street cats, feral cats or strays, that don't belong to anyone or have anywhere else to live.
Street cat health
Most of the cats looked in very good shape, some were even quite fat- possibly pregnant?
So while we didn't actually see anyone feeding them, it also seems likely that the cats are being fed, perhaps by local cat lovers.
No-one was paying the cats any attention while we were there. Some people stopped and took pictures when they saw us taking pictures, but most passed on by
Street cat social behavior
The cats were quite close to one another and we only saw one mild sign of aggression between them.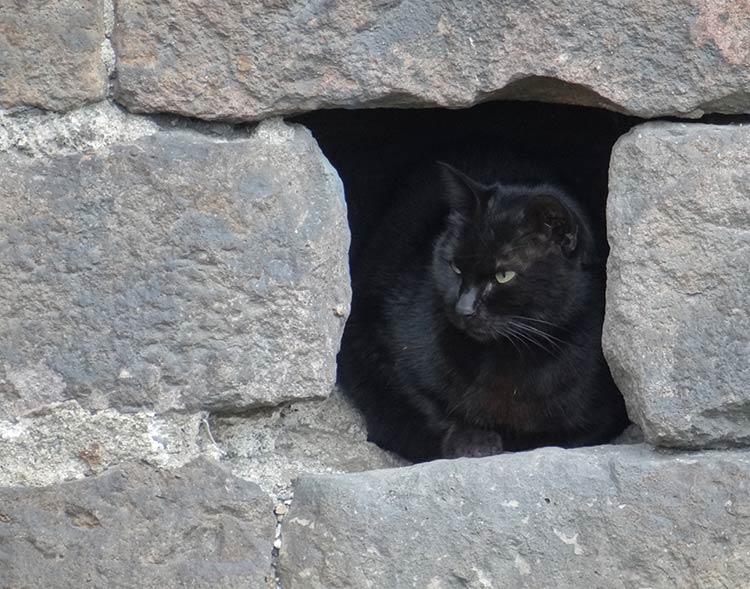 For the most part they seemed to ignore one another
Filming the street cats
We took some film of the street cats too.
It was interesting to watch the cats negotiating the steep sides of the wall
The ginger tabby slipped and nearly fell at one point!
Visiting the city of Barcelona during the winter was a very pleasant experience and seeing the street cats was a special bonus.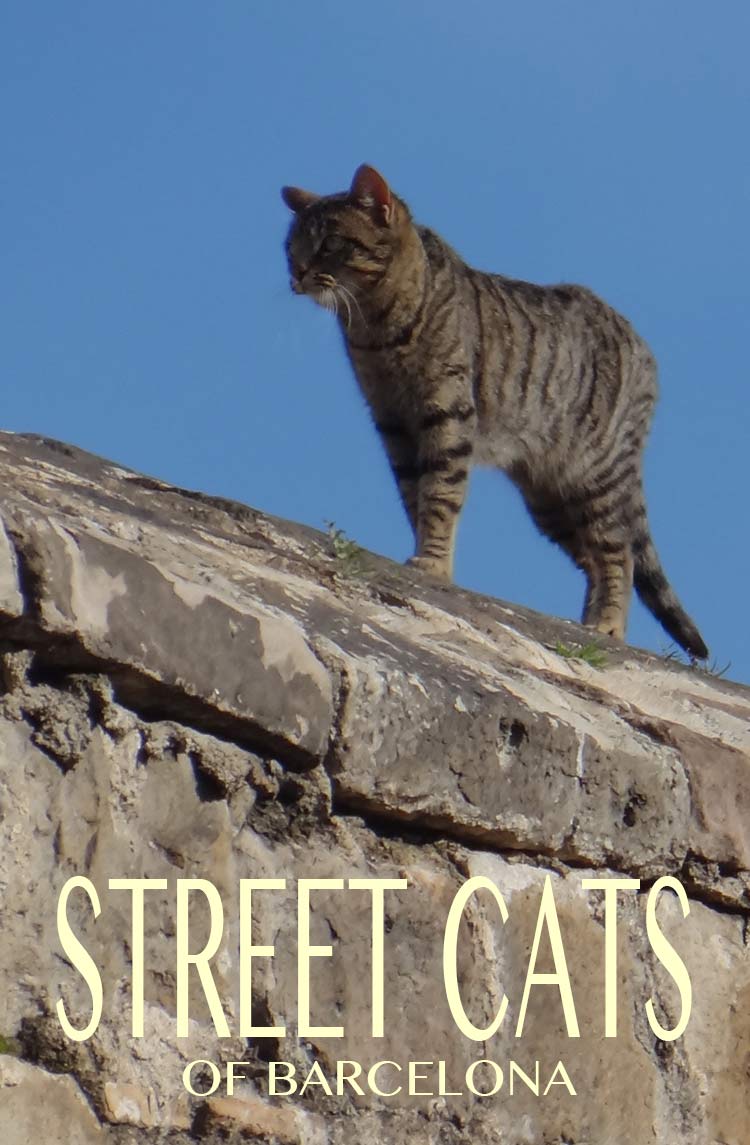 Free Updates For Cat Lovers!
Our cat care articles, tips and fun facts, delivered to your inbox
Free Updates For Cat Lovers!
Our cat care articles, tips and fun facts, delivered to your inbox