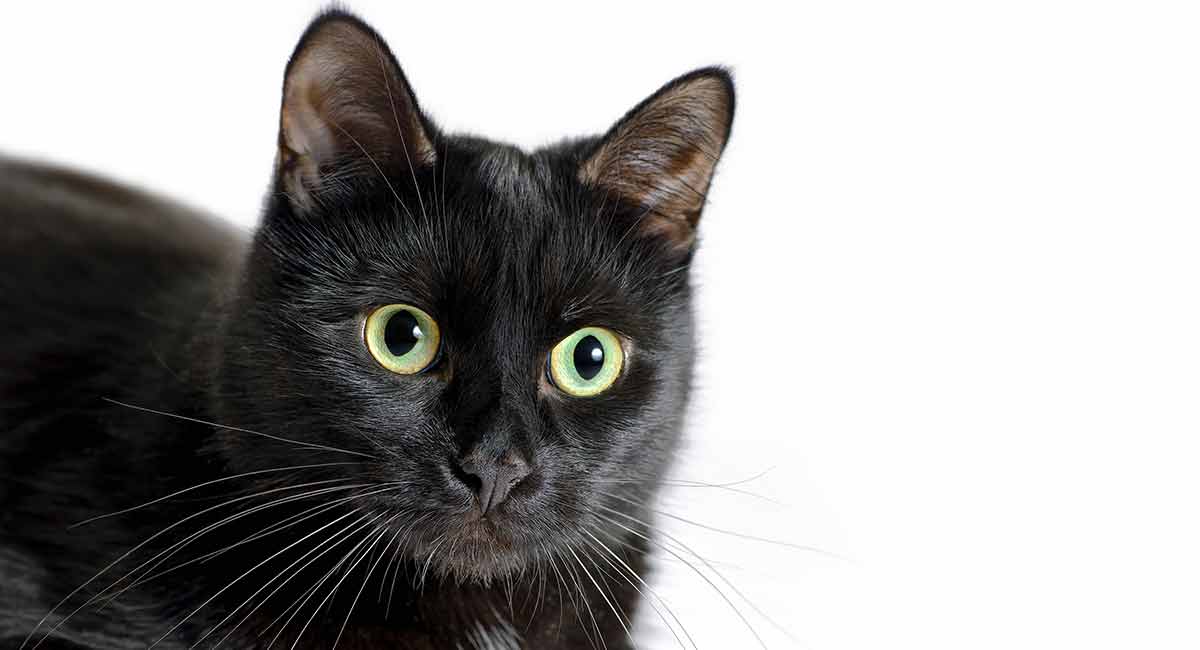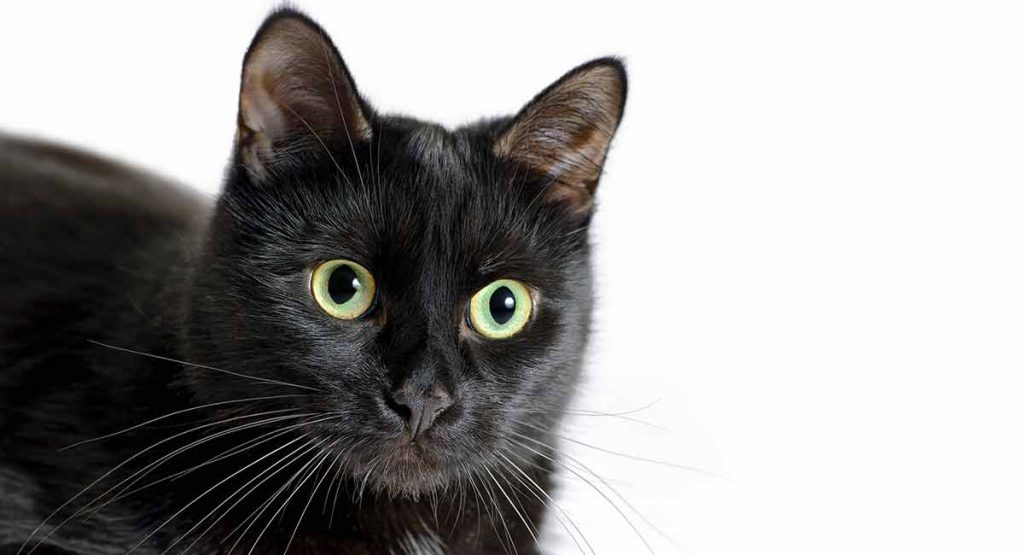 The cost of a Bombay cat is so much more than that initial outlay you'll pay for a kitten. Although that might make your wallet sob for a second, the price of a cat continues throughout their lifetime. This family friendly feline who resembles a mini jungle panther needs a lot of kit, continuous upkeep and has the potential to break the bank when it comes to health bills.
Contents
This pedigree cat is black as India ink, has stunning eyes of either copper or emerald, a loving, sociable personality, and makes for a priceless forever friend.
How Much Is A Bombay Cat?
The striking and one-of-a-kind Bombay cat is a relatively rare animal. This is reflected in the price tag. At the end of the 20th century, the Cat Fancier's Association had fewer than 100 registered Bombay cats. But what this midnight-black cat with a reputation for both beauty and brains lacks in numbers, it more than compensates for in appeal.
And you don't have to spend a fortune to welcome your very own special and unique Bombay cat into your home. But the price range is a bit on the steep side. The average price of a Bombay cat typically ranges from around $500 to $700. Sometimes, it can go even higher.
The price increases if you are interested in a show cat, with this category of felines commanding prices in the range of $2,000.
Show Quality Kittens
Bombays considered to be show cats fetch a higher price. Show cats are those that most closely fit the ideal physical breed standard for competing in cat shows, such as those held by the Cat Fancier's Association and The International Cat Association.
If a kitten is judged to have such qualities, or was bred from a prize-winning Bombay show cat, the price tag for such a moggie can reach into the thousands of dollars. Most potential owners are content to have a Bombay cat considered to be in the pet quality category.
Such a feline is not in any way inferior health or temperament wise. She simply may have ears that are too big, or eyes not quite the proper shade of emerald! Some breeders occasionally have cats that are retired from the show circuit. If you would prefer an adult cat, be sure to ask about this option.
The Cost Of Good Health
Breeders determine Bombay cat prices. You should always work with a responsible breeder if you are considering owning this active, friendly fur ball. A reputable breeder will show you health clearances for her kittens' parents. And these tests will have cost a few dollars to obtain, as well as some time for veterinary visits and lab results.
So kittens from good breeders inevitably cost more.
Ongoing Health Care
A healthy Bombay cat can live anywhere from 12 to 20 years if you are lucky. Some of the issues that a Bombay cat may inherit include a propensity for runny eyes, sinus problems, and head deformities. These characteristics arise from the fact that this pedigree is bred to have a flat face. Glaucoma and diabetes may be potential issues for the breed as well.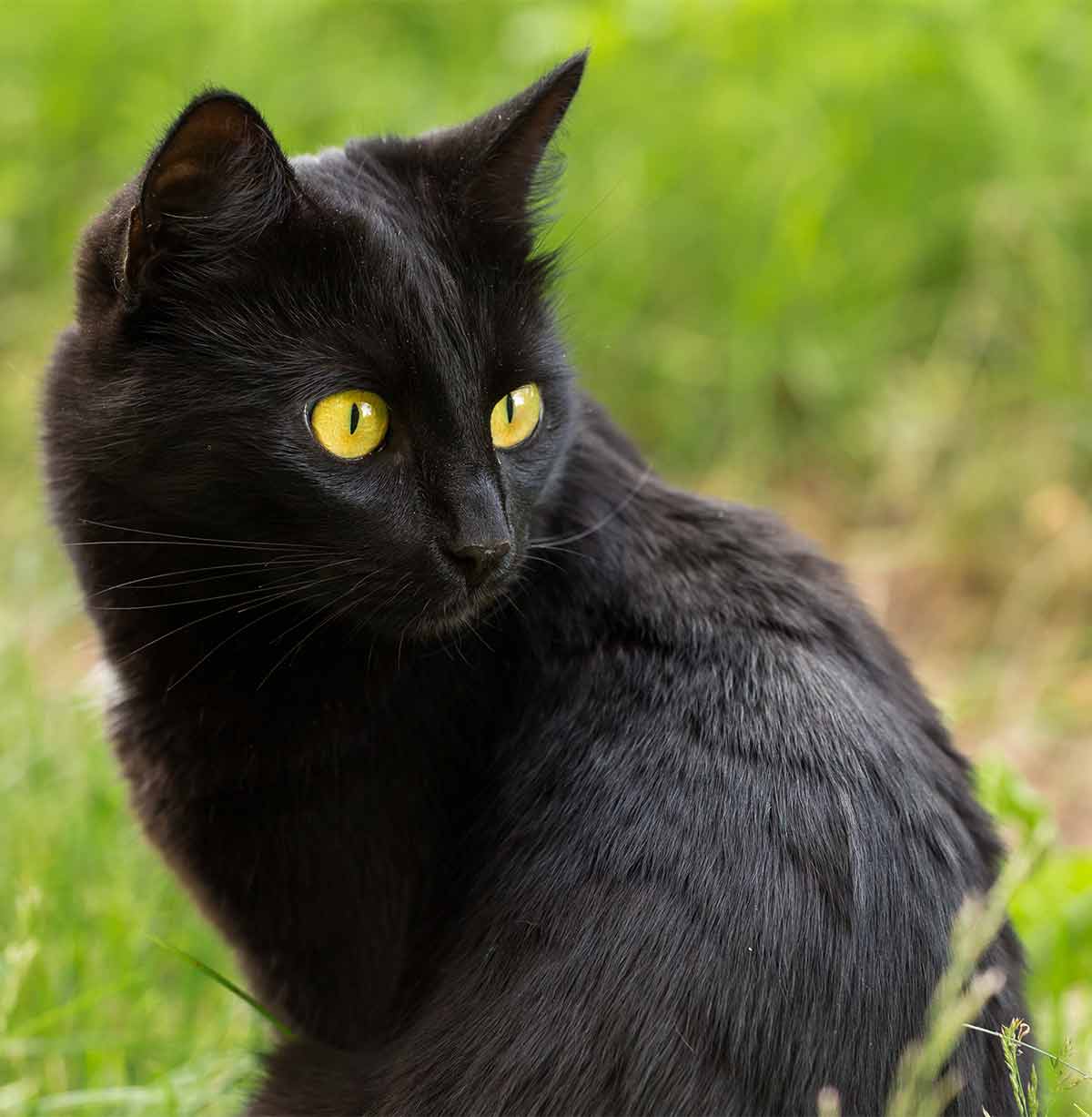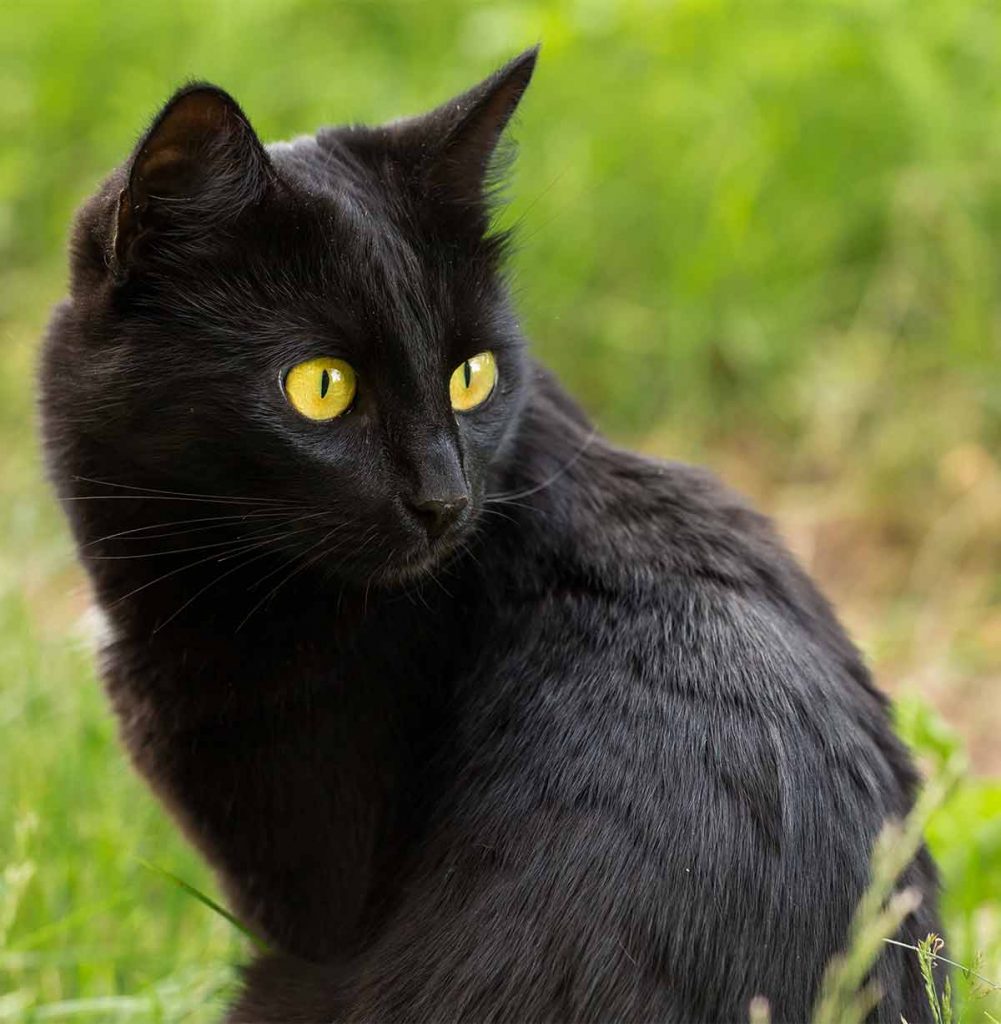 How Much Does A Bombay Cat Cost To Care For?
Cats have relatively simple needs as pets. They live in our homes so don't need a hutch, playpen or cage system. There is no separate lighting or heating rig, or need for training whistles and leashes for most of us. But they do still need a lot of stuff.
At the very minimum you'll need to buy
A cat bed or cave
Food and water dishes
Litter boxes and kitty litter
Cat toys
Scratching posts and climbing perches
Their grooming needs are minimal compared to some breeds, but you will probably still want to have a brush handy just in case.
These pieces of equipment won't last your cat's lifetime. Especially not the toys and cat scratchers. It's a good idea to factor in replacing everything at least every other year for the duration of your kitty's lifespan. At a rough addition that's somewhere in the region of $100 a year.
Feeding
Cats are obligate carnivores, meaning that their diets should consist mainly of high quality protein. Your Bombay should always be fed a complete, balanced diet. Average annual cat food costs range from $150-$500 depending on the brand.
You can reduce this cost by buying cheaper cat foods, and they aren't always worse quality for it. Or consider buying in bulk from a wholesalers, as long as you can keep the expiry date appropriate.
Medical Expenses vs Insurance
Healthy Bombay cats can be expected to enjoy a moderately long lifespan, between 12 to 16 years. All cats are subject to acute and chronic health problems due to lifestyle issues, inherited diseases, and sheer longevity issues.
Many owners opt to buy health insurance which can offset major medical expenses. Annual veterinary care costs range from $100-$500. The average monthly cost of feline health insurance from several nationwide pet insurance companies ranges from around $10 to $40.
The Price of Getting Older
Senior cat care comes at an increased cost. My kitty is into his twilight years now and there have been some things that have ramped our monthly bills up a bit.
He needs senior cat food, which is available in fewer brands and less of the low budget ranges. He is also less keen to go adventuring to work off his excess energy, so we've needed to buy more interactive cat toys to keep him occupied.
He's also had more health issues that he did when he was younger, and needs more attention paying to his dental care too.