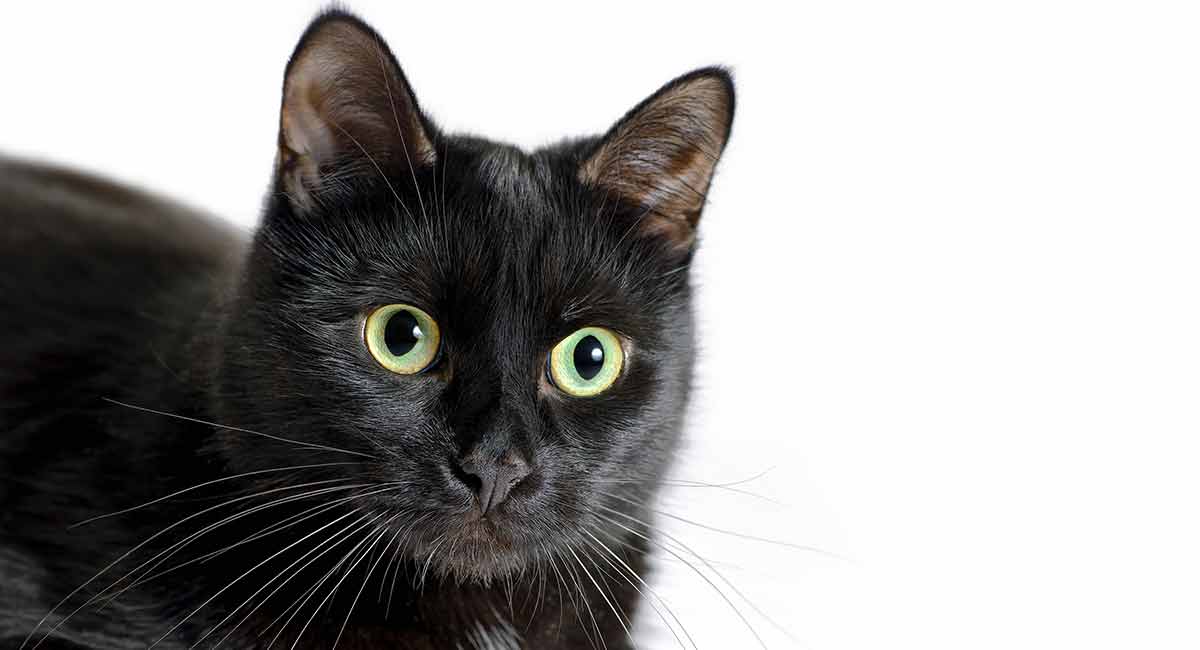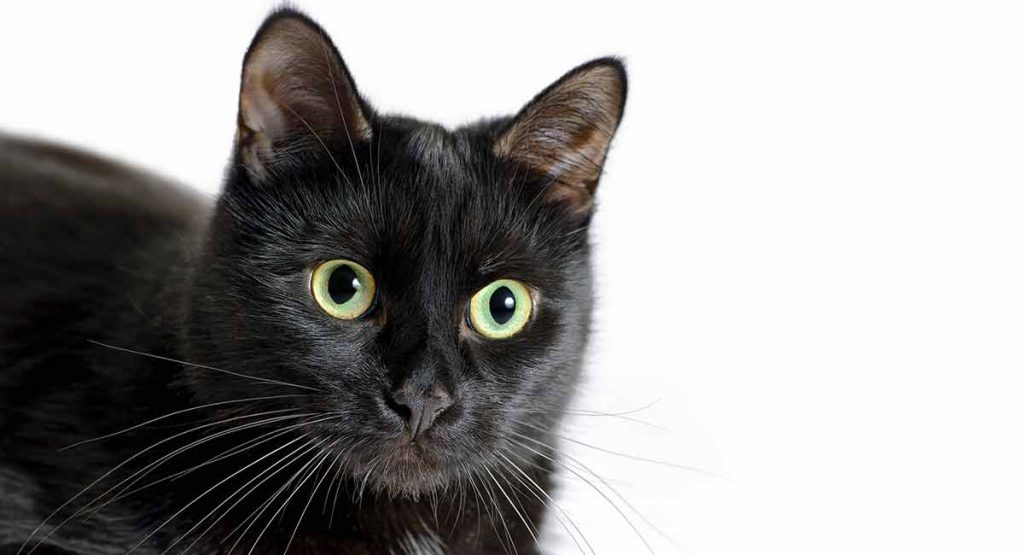 How much is a Bombay cat? Looking at the price of a kitten and the ongoing costs of cat ownership.
If you have a hankering for a family friendly feline who resembles a mini jungle panther, one of the very first inquiries you will probably make is cost related.
This pedigree cat is black as India ink, has stunning eyes of either copper or emerald, a loving, sociable personality, and makes for a priceless forever friend.
You can learn much more about this fascinating breed, including health, temperament and grooming, here.
In this article, we're going to talk about the cost of owning a Bombay cat. We'll cover the typical price tag as well as ongoing costs such as feeding and insurance.
Bombay cat cost
You don't have to spend a fortune to welcome your very own special and unique Bombay cat into your home. But the price range is a bit on the steep side.
Exactly how much is a Bombay cat?
The average price of a Bombay cat typically ranges from around $500 to $700. Sometimes, it can go even higher.
The price for a Bombay cat increases if you are interested in a show cat, with this cat-egory of felines commanding prices in the range of $2,000.
But the cost of a cat isn't just the initial outlay.
Exotic Bombay cats
The striking and one-of-a-kind Bombay cat is a relatively rare animal. This is reflected in the price tag.
At the end of the 20th century, the Cat Fancier's Association had fewer than 100 registered Bombay cats.
But what this midnight-black cat with a reputation for both beauty and brains lacks in numbers, it more than compensates for in appeal.
Potential health issues for Bombay cats
Breeders determine Bombay cat prices. You should always work with a responsible breeder if you are considering owning this active, friendly fur ball.
A reputable breeder will show you health clearances for her kittens.
She should have clearances for the parents as well.
The health status of a kitten is one of the factors that go into determining, "How much is a Bombay cat?"
A healthy Bombay cat can live anywhere from 12 to 20 years if you are lucky.
Some of the issues that a Bombay cat may inherit include a propensity for runny eyes, sinus problems, and head deformities.
These characteristics arise from the fact that this pedigree is bred to have a flat face.
Glaucoma and diabetes may be potential issues for the breed as well.
Again, always work with a responsible breeder who will show you health certificates for the kittens that you are interested in.
Bombay kittens price
We mentioned before that Bombays considered to be show cats fetch a higher price.
Show cats are those that most closely fit the ideal physical breed standard for competing in cat shows, such as those held by the Cat Fancier's Association and The International Cat Association.
If a kitten is judged to have such qualities, or was bred from a prize-winning Bombay show cat, the price tag for such a moggie can reach into the thousands of dollars.
Most potential owners are content to have a Bombay cat considered to be in the pet quality category.
Such a feline is not in any way inferior health or temperament wise. She simply may have ears that are too big, or eyes not quite the proper shade of emerald!
Some breeders occasionally have cats that are retired from the show circuit. If you would prefer an adult cat, be sure to ask about this option.
Bombay cat history
We can thank the late breeder, Nikki Horner, for the creation of this panther-like domestic cat. Horner developed the breed in the middle of last century.
Horner set out to create the American Bombay by crossing sable Burmese cats with black American Shorthairs.
The Bombay cat breed is named after the Indian city. In 1970 the breed was recognized and registered by the Cat Fanciers' Association. In 1979 the Bombay pedigree was recognized by the International Cat Association.
A similar British Bombay cat exists, the result of a cross between Burmese and black domestic cats.
If you have decided that owning this people-oriented feline with a distinctly throaty voice is the right choice for you, let's go beyond the initial cost and consider what it takes to maintain your moggie in the lifestyle that cats are accustomed to!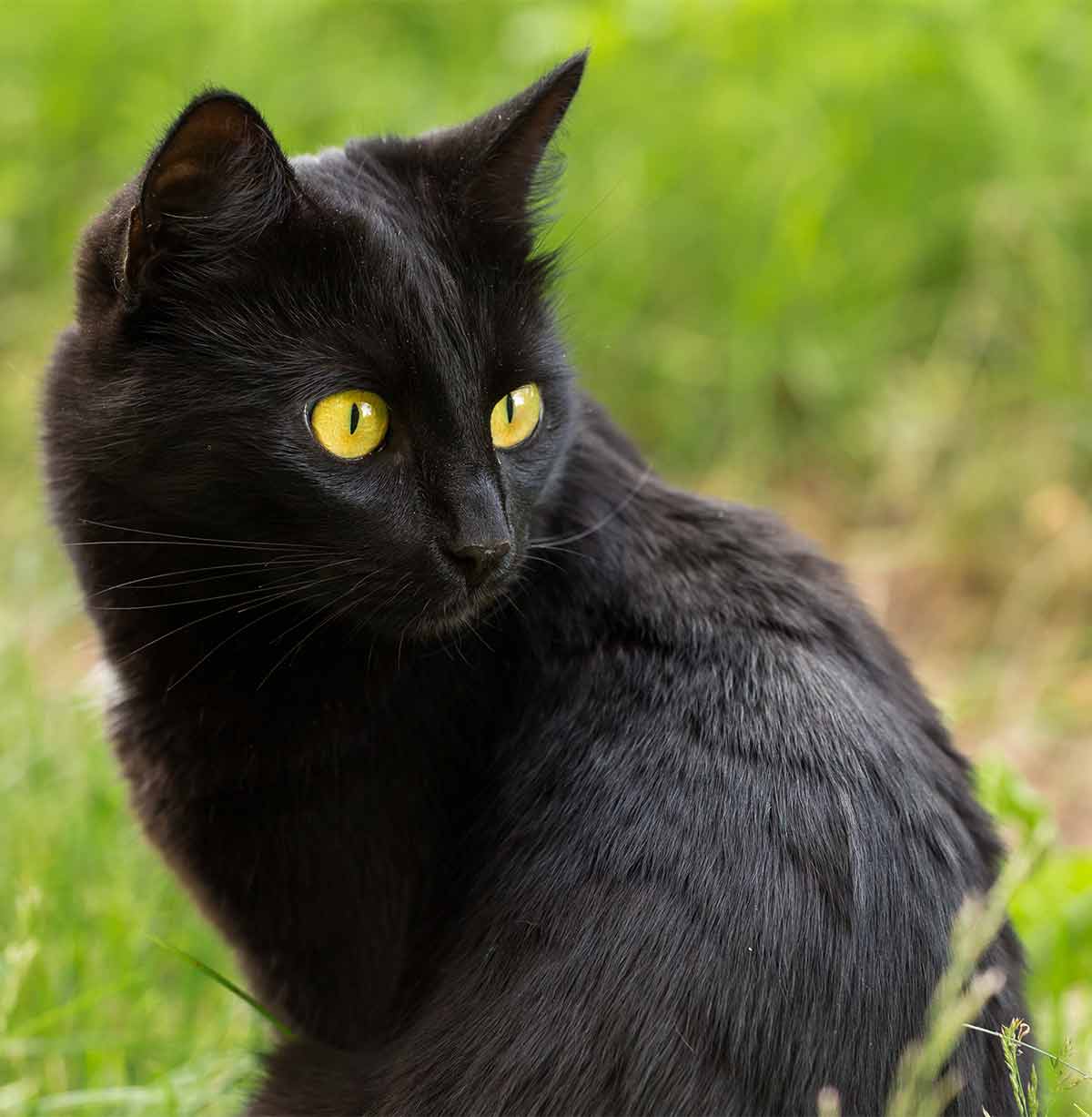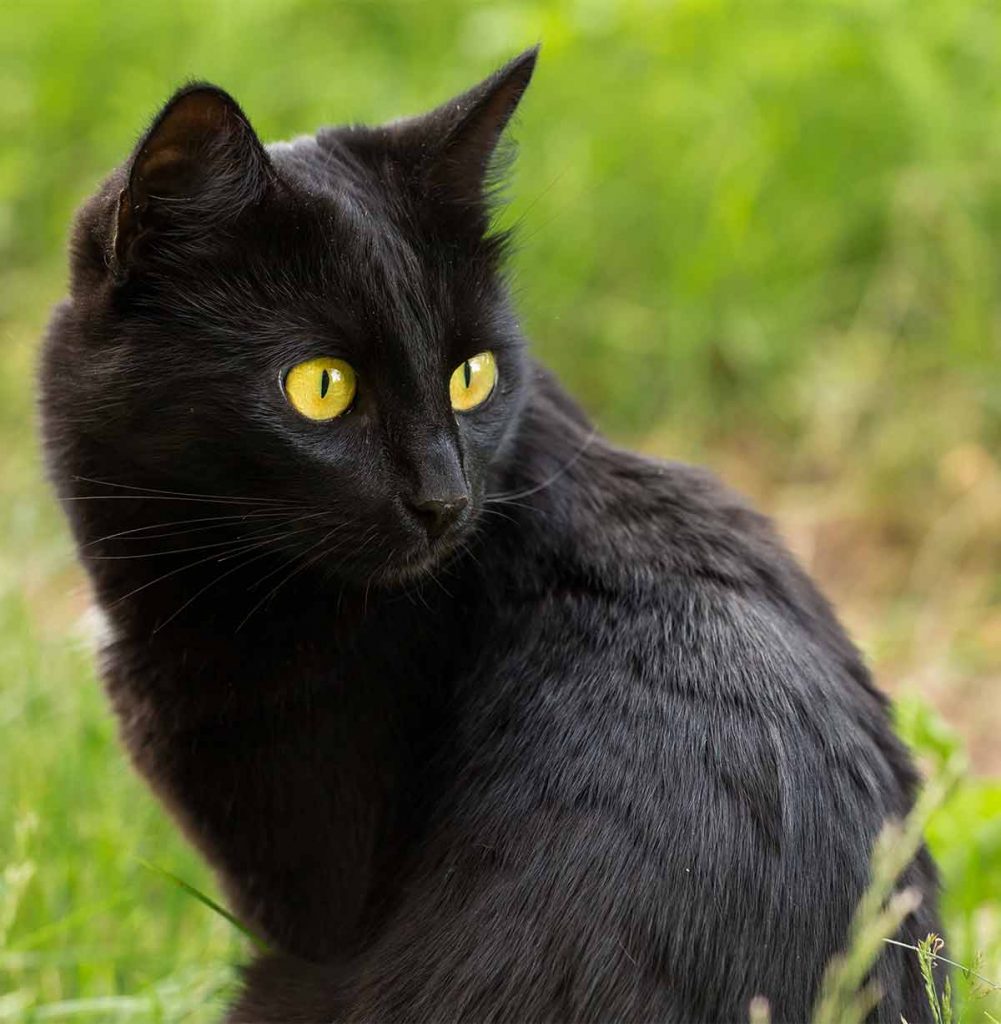 How much is Bombay cat on a year-round basis
Of course, basic kitty-cat maintenance items are pretty straightforward.
Every cat needs a comfy cat bed to call their own, a water dish, food bowl, toys, a litter box (with regular litter changings!), perhaps a pot of catnip, and maybe a modest kitty condo.
Their grooming needs are minimal compared to some breeds, but you will probably still want to have a brush handy just in case.
Cats are obligate carnivores, meaning that their diets should consist mainly of high quality protein.
Your Bombay should always be fed a complete, balanced diet.
Commercial cat food that meets this criteria carries a verifying statement from The Association of American Feed Control Officials.
Average annual cat food costs range from $150-$500.
Healthy Bombay cats can be expected to enjoy a moderately long lifespan, between 12 to 16 years.
All cats are subject to acute and chronic health problems due to lifestyle issues, inherited diseases, and sheer longevity issues.
Many owners opt to buy health insurance which can offset major medical expenses. Annual veterinary care costs range from $100-$500.
The average monthly cost of feline health insurance from several nationwide pet insurance companies ranges from around $10 to $40.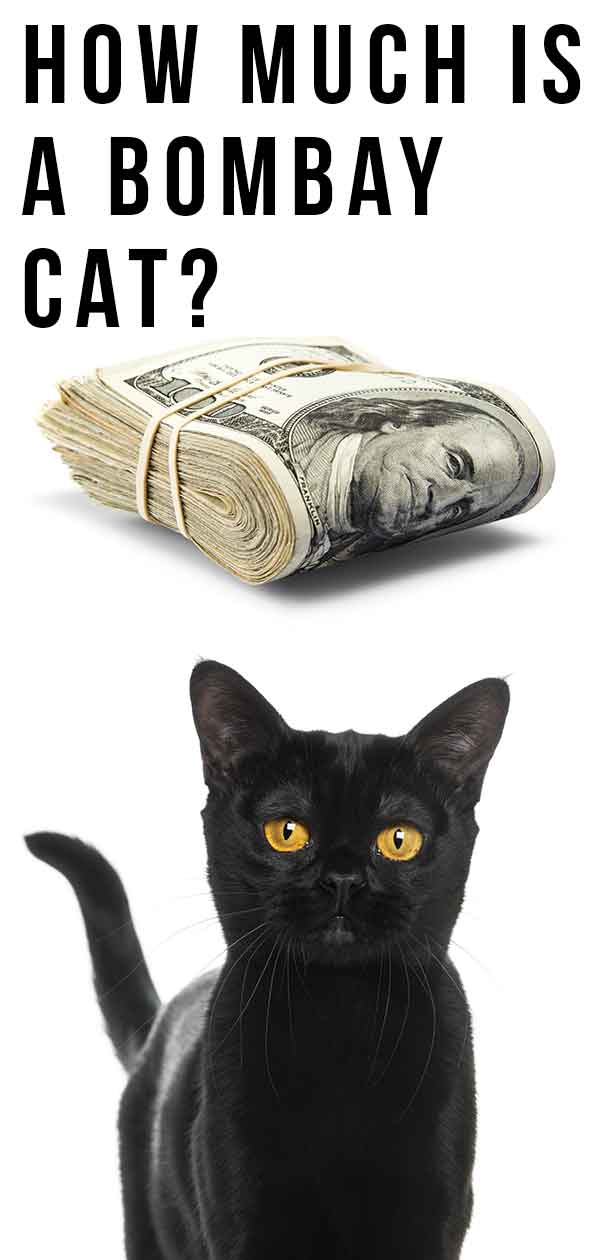 How much does a Bombay cat cost?
We hope that you enjoyed our overview of Bombay cat costs. Do you have a one-of-a kind Bombay cat at home? We'd love to hear about your special moggie!
Sources
Cat Fancier's Association
The International Cat Association