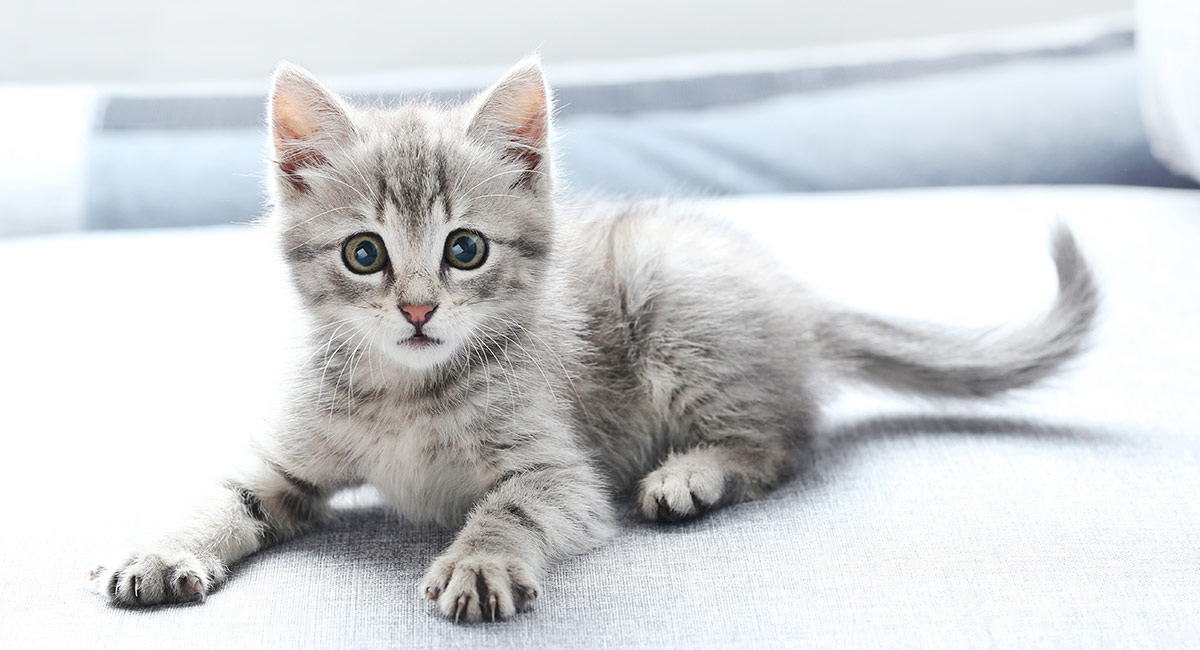 Looking For Some Adorable, Awesome Or Unusual Kitten Names? Then You Have Come To The Right Place!
As a new kitten owner, you wouldn't think that "cuteness" would be any obstacle to picking the perfect name for your new fur baby.
But the truth is, all that cuteness can really get in the way of picking an actual name.
After all, you can't just go around calling your kitten "aww-there's-my-sweet-puddy-kins-precious-paws" forever!
Or can you?
Kitten names
Sure you can!
But you could also pick out one of these awesomely unique cute kitten names that is shorter, easier to spell and will grow up well with your little kitten as she becomes an adult cat!
So take a look and see what pops out at you!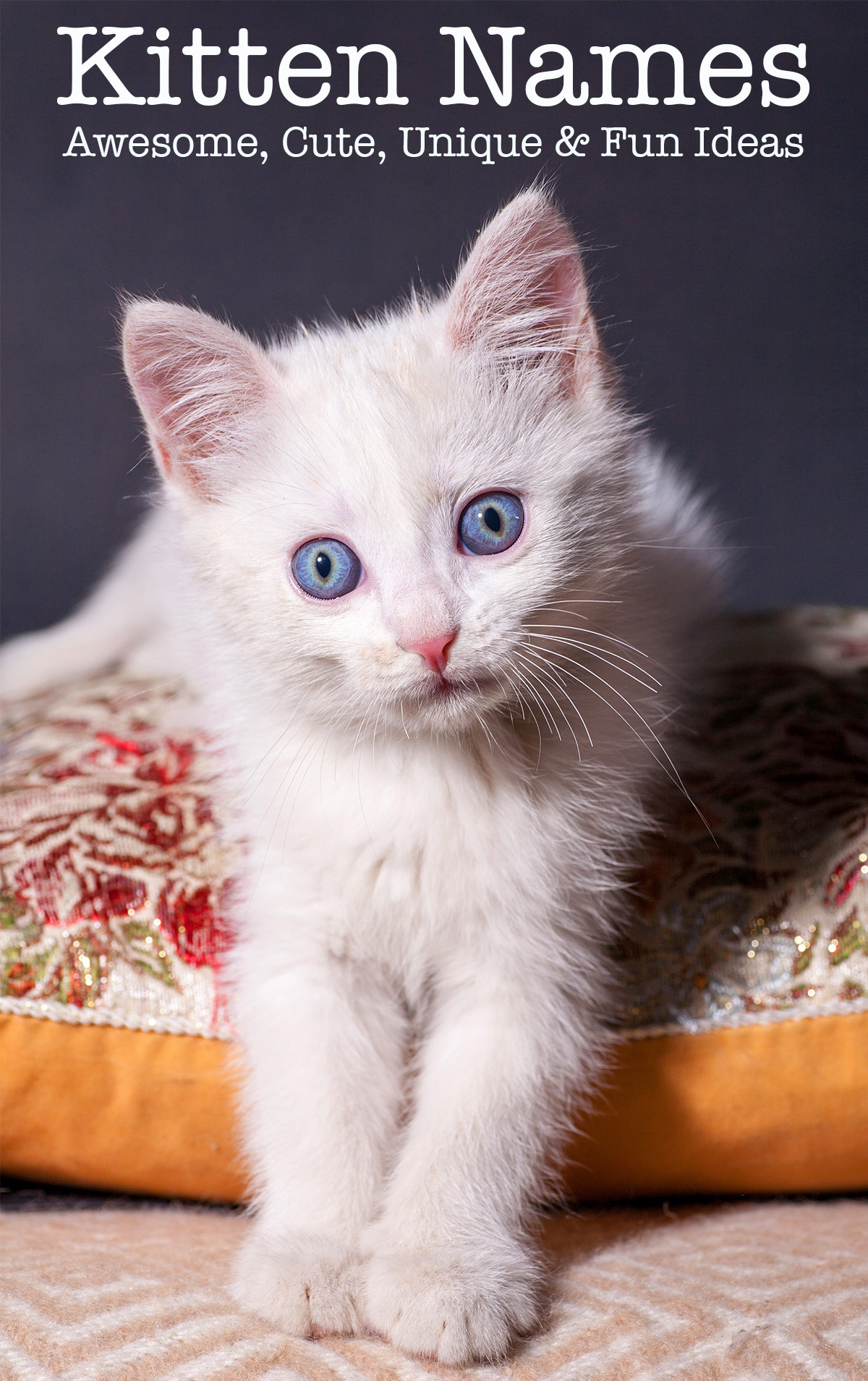 Our goal in compiling this curated list of creative female kitten names and male kitten names is to spark your imagination, excite your mind and open your heart to find that one perfect name out of this list of baby kitten names!
Girl kitten names
As you are searching for pretty kitten names and sweet kitten names for your little feline girl, try these lovely girl kitten names on for size!
Celie.
Fay.
Pixie Kitty.
Sedona.
KiKi.
Aisha ("peaceful").
Miu Miu ("very good").
Freya (Norse goddess of love and peace).
Willow.
Grace.
Kali.
Dixie.
Aria.
Tansy.
Garnet.
Jacey.
Quinn.
Beauty.
Yasmin.
Nessie.
Boy kitten names
Your little kitten will soon grow up to be a big boy cat. These boy kitten names are suitably strong and manly (and still very cute, of course)!
Richard Parker (tiger in "The Life of Pi").
Tarzan.
Pharaoh.
Angus.
Finn.
St. Francis (patron saint of cats).
Milo.
Bond.
Newton.
John Conner (from "The Terminator").
Mancuso.
Ra (means "king").
Shipley.
Yoshi.
Nemo.
Kipling.
Hulk.
Ferdinand.
Beast.
Alvin.
Classic names for kittens
Literature includes many classic character archetypes (models) like the hero and the villain, the damsel in distress and the white knight, the fool and the wise mentor and others.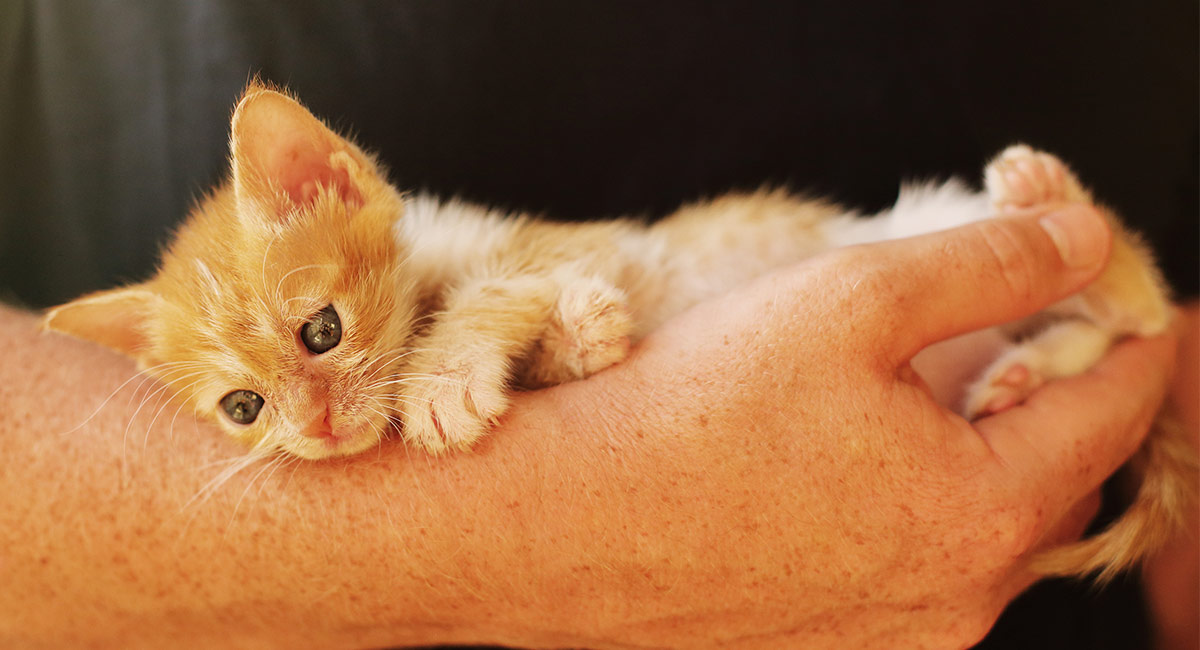 Which classic character archetype is your kitten the most like?
Silly Willy.
The Big Bad Mouser.
Cowboy Charlie.
Zany McZane.
Bilbo the Brave.
Curious Christopher.
King Cat-tastic.
Mr. Grumpy Pants.
Clever Clara.
Little Miss La-di-dah.
Snoozy Snoop.
Carl the Cool.
Clumsy Butt.
Queen Siamese.
Mr. Meows-a-lot.
Fair Fiona.
Kitten Little.
Funny Federico.
Leapin' Lara.
Ms. Cuddlebuns.
Famous cat names
Cats can become famous just like people.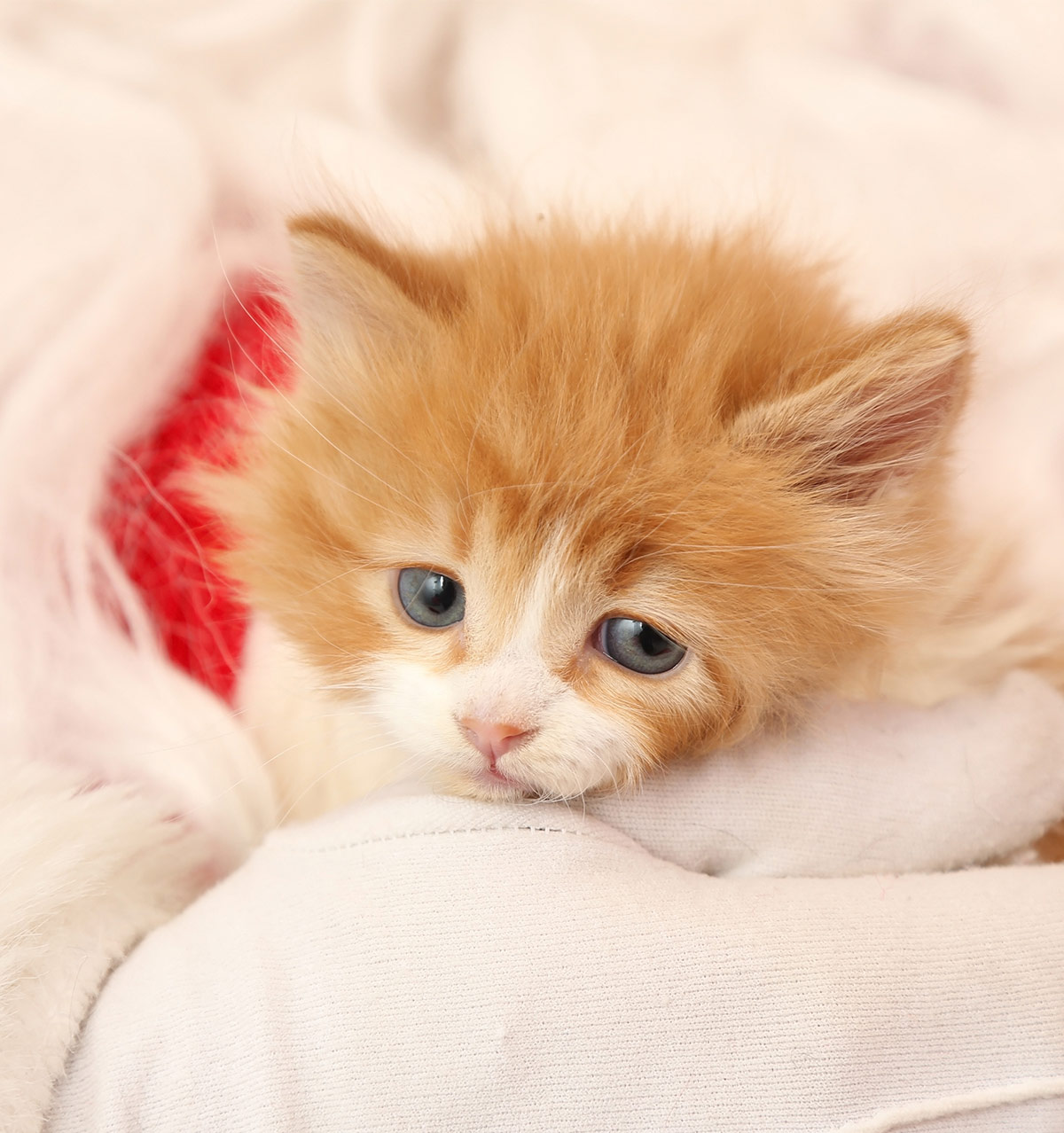 Check out these famous cat names for well-known feline celebs!
Big the Cat (Sonic the Hedgehog).
Bonkers D. Bobcat (Bonkers).
Butch (Tom and Jerry).
CatDog (Nickelodeon).
Chester Cheetah (Cheetos brand snacks).
Azrael (The Smurfs).
Longcat (4Chan meme).
Arlene (Garfield).
Nermal the World's Cutest Kitten (Garfield).
Dear Daniel Star (Hello Kitty).
Diego (Ice Age).
Furrball (Tiny Toon).
Tardar Sauce (Grumpy Cat).
Isis (Catwoman).
Kitty Katswell (Tuff Puppy).
Lil Bub (Lil Bub).
Mr. Bigglesworth (Austin Powers).
Panther Lily (Fairy Tails).
Scratch (Teenage Mutant Ninja Turtles).
T-Bone (Swat Kats).
Song names for kittens
Felines have been inspiring songwriters for decades. Now let their songs inspire you to find the perfect kitten name!
Kitty-licious (Beyonce).
Honky Cat (Honky Chateau).
Boom Boom Paw (The Black-Eyed Peas).
Phenomenal Cat (The Kinks).
Tommy the Cat (Primus).
Puddy Tat (Sylvester the Cat).
Grizabella The Glamour Cat (Cats the Musical).
Cat Daddy (The Rej3ctz/Chris Brown).
Aristocat (The Aristocats/Thomas O'Malley).
The Cat (Elton John).
An Cat Dubh [translation: "The Black Cat"] (U2).
Firecat (Kat Stevens/Teaser and the Firecat).
Smelly Cat (Phoebe/Friends).
Neon Tiger (The Killers).
China Cat Sunflower (The Grateful Dead).
Love Cat (The Cure/The Love Cats).
Yellow Cat (John Denver).
Black Cat (Ziggy Marley).
Copy Cat (Parliament-Funkadelic).
Cat Walk (John Coltrane).
Colorful kitten names
Kittens, like people, come in all shapes, sizes and colors.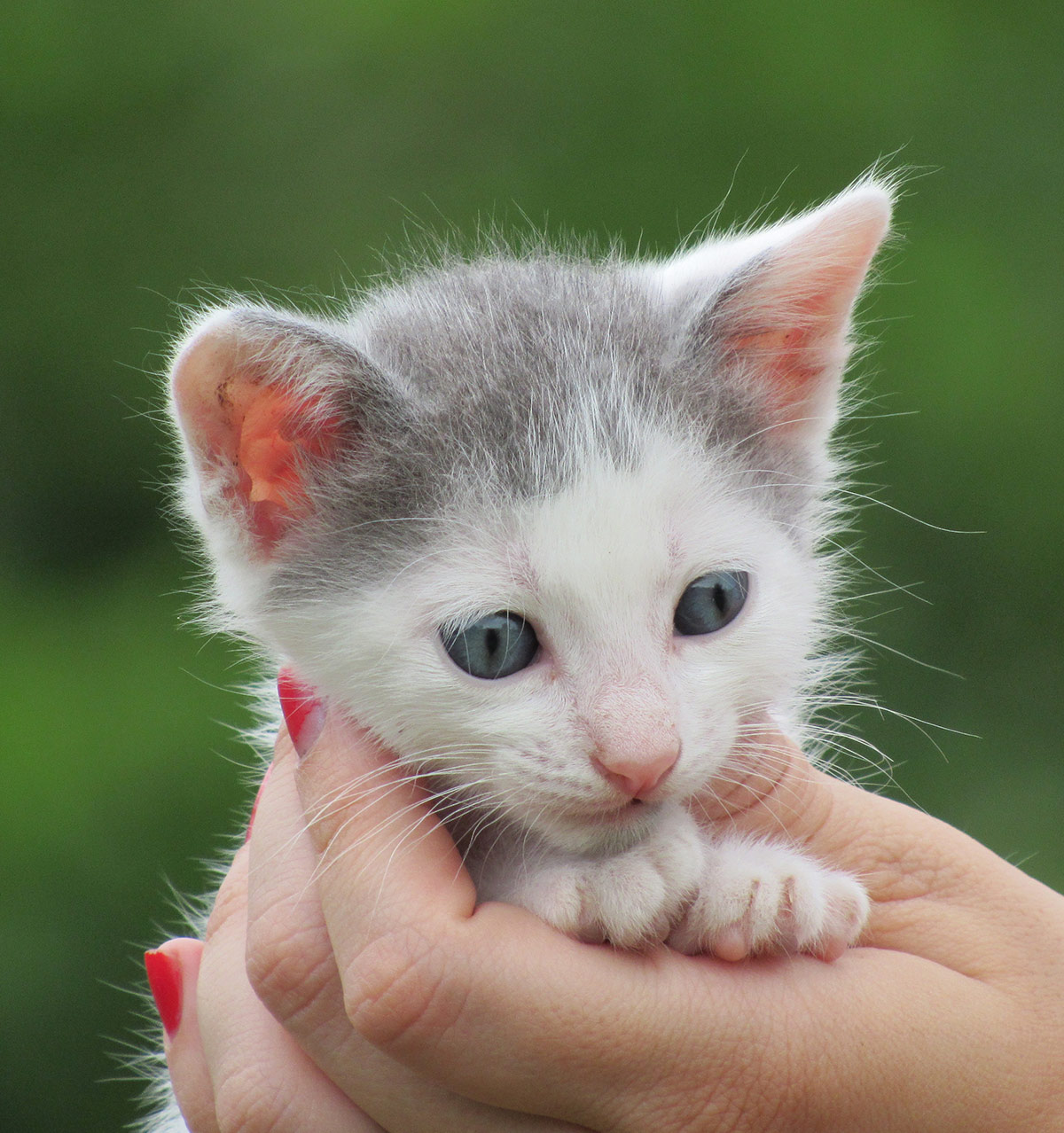 Maybe one of these colorful kitten names perfectly describes your precious kitten!
Tortoiseshell ("Tortie" or "Tortoise" for short).
Calico.
Ol' Blue Eyes.
Tangerine (Orange).
Lady (or Sir) Marmalade.
Brindle Bill (orange/black tiger-striped pattern).
Tuxedo Tim.
Harlequin.
Lilac.
Tabico ("Tabby" for short).
Smokey Grey.
Autumn (the "Torbie" color/pattern).
Mr. (or Ms.) Mackerel.
Caramel.
Cinnamon.
Amber.
Golden (Girl or Boy).
Rusty.
Apricot.
Little Grey.
Big cat kitten names
Did you know that the feline known today as the "house cat" is actually a descendant of the Middle Eastern wildcat?
These strong, inspiring big cat names give your little kitten a name she (or he) can grow into!
Felis sylvestris (Middle Eastern wildcat).
Bastet (ancient Egyptian cat goddess).
Corduroy (at 26, the current oldest cat in the world and a Guinness Book of World Records title holder!).
Crème Puff (the all-time oldest cat in the world, who lived to a whopping 38!).
Merida (one of just a handful of rare Scottish wildcats in existence).
Brave (Merida's sister).
Bob Cat (bobcat).
Smilodon (saber-toothed tiger).
Xenosmilus (another famous prehistoric feline).
Panthera (genus name for large cat species).
Reise (a cougar at Big Cat Rescue who likes to play soccer).
Zabu (a white tiger at Big Cat Rescue whose favorite hobbies are stalking and snoozing).
Tara (house cat who rescued a four-year-old from an attacking dog).
Pwditat ("seeing eye" pet cat who "adopted" a family's blind pet dog).
Scarlett (brave mama cat who rescued her kittens from a burning building).
Faith (brave mama cat who carried her one kitten into an air raid cellar in war.)
Panda (Faith's kitten).
Jessi-cat (service cat who was named the 2012 UK National Cat of the Year).
Christian (famous lion in the book and movie by the same name).
Ghost Cat (famous white baby snow leopard born at Bronx Zoo).
Smart kitten names
A smart kitten deserves a smart name – maybe one inspired by intelligent feline ancestors or cat pioneers in learning and science!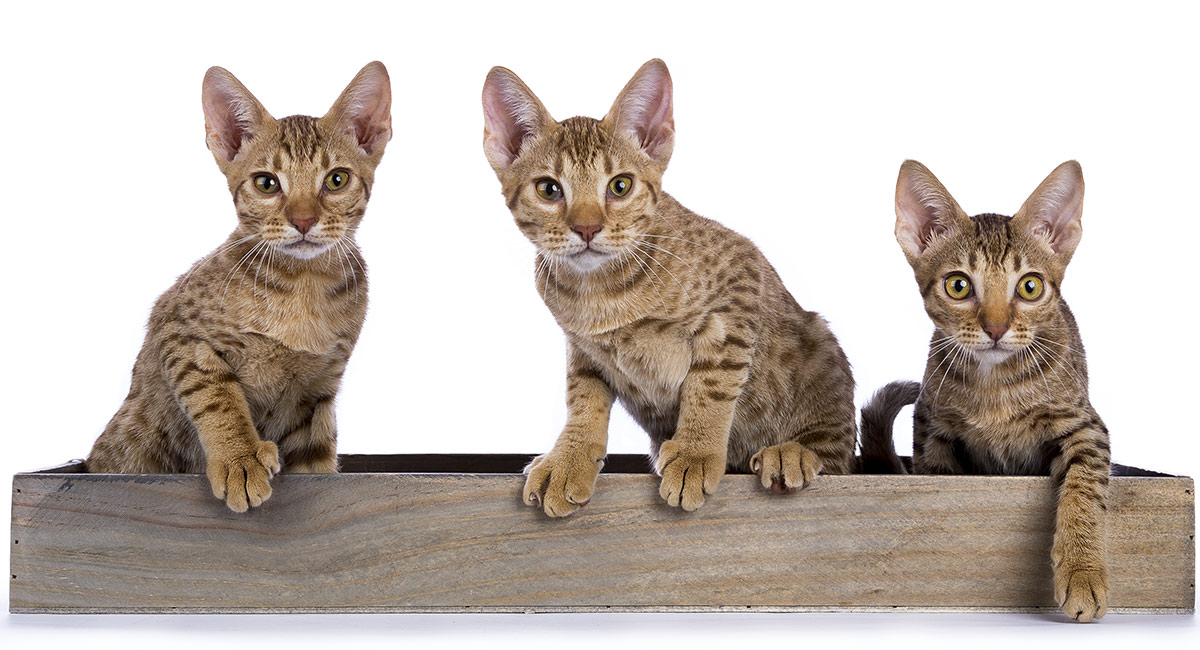 Félicette (the first and only cat sent into space!).
Saturn (the planet, which has 60+ small orbiting bodies in its F-ring which scientists call "kittens").
Cassini (the NASA spacecraft investigating Saturn).
Acoustic Kitty (name of the failed CIA program to train cats to eavesdrop).
Nicolas (Edwin Hubble's pet cat).
CC (Copy Cat, the first cloned cat).
Rainbow (CC's egg donor mom).
Allie (CC's surrogate mom).
Oscar (the first cat with bionic prosthetic legs).
Mrs. Chippy (Antarctica explorer Ernest Shackleton's tom cat).
Macak (Nicola Tesla's cat).
Cyprus (island where oldest known 9,000-year-old pet cat mummy was discovered).
All Ball (Koko the Gorilla's kitten friend).
Bruce Le Cat (pseudonym used by David Lewis to publish a physics paper).
Frankenlouie (the famous two-faced cat).
Venus (the famous bi-colored cat).
Matt (kitten who climbed the Matterhorn mountain alone).
Napoleon (cat who could accurately predict rain).
Scorpius Nebula (a famous star cluster that resembles a cat's paw).
Sam, aka "Unsinkable Sam" (ship's cat in the Royal Navy).
Fluffy kitten names
Kittens are all reliably fluffy. Thank goodness. But that wispy kitten coat won't last forever, so why not memorialize the cuteness forever with one of these fluffy kitten names!
Charmin.
Blizzard.
Flurry.
Dandelion.
Ms. Downy Soft.
Sir 2 Fuzzy.
Cotton Candy.
Kitten Souffle.
Mr. Whip-It Good.
The Fluffmeister.
Silkie Kitty.
Colonel Meow (world record holder for "longest cat coat").
Scruffy Stuff.
Furry Girl (or Boy).
Cottonball.
Floofer.
Fuzzinator.
Pishi (sounds fluffy, means "cat" in Persian).
PomPom.
Peony.
Funny kitten names
You can always count on these funny kitten names to make for great conversation starters when a friend meets your new kitten for the first time!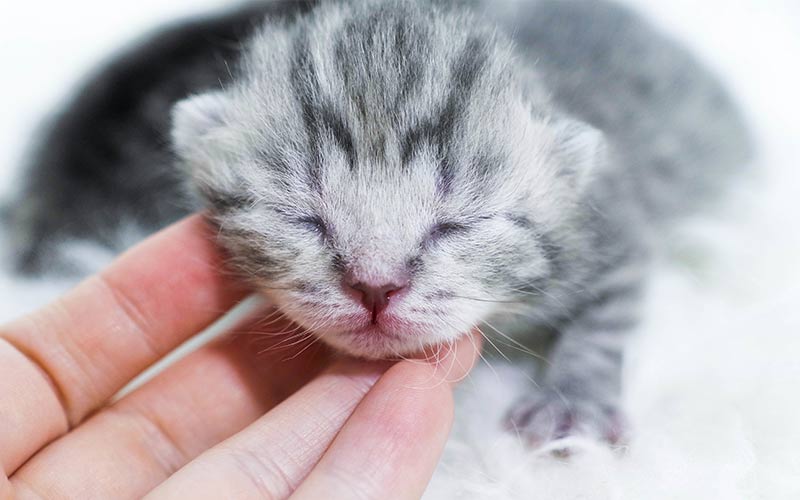 Boca Burger.
Rover.
The Karate Kitten.
Snookie Wookie.
Cat-uh-tonic.
Julius Cheezer.
It's Caturday.
Tomah-to Gato (for a red/brindle kitty).
Dirty Hairy.
Itchy Scratchy.
Must Love Fleas.
Mouses 4 Me.
Good Dog.
Baird (for a hairless cat).
Algernon (the fairytale white mouse; Algernon means "whiskered").
Macon Bacon.
Cowardly Lion.
Hombre Gato ("Cat Man").
O.J. (for an orange cat).
Alley.
Best kitten names
We hope you have found this list of 200 kitten names inspiring and thought-provoking!
P.S. We'd love to hear your story of how you and your kitten first met and how you chose your kitten's new name, whether it comes from this list or somewhere else!
Resources
Rensel, P., "Be a Better Reader with Archetypes, Scribophile, 2017.
Anwar, Y., "Don't be so fast to judge a cat by its color, study warns," Berkeley News, 2012.
Scott, E., "There's now a Kickstarter to build a statue in honour of Félicette, the first cat in space," Metro U.K., 2017.
Fecht, S., "The 11 Most Important Cats of Science," Popular Science, 2014.
Handwerk, B., "House Cat Origin Traced to Middle Eastern Wildcat Ancestor," National Geographic, 2007.