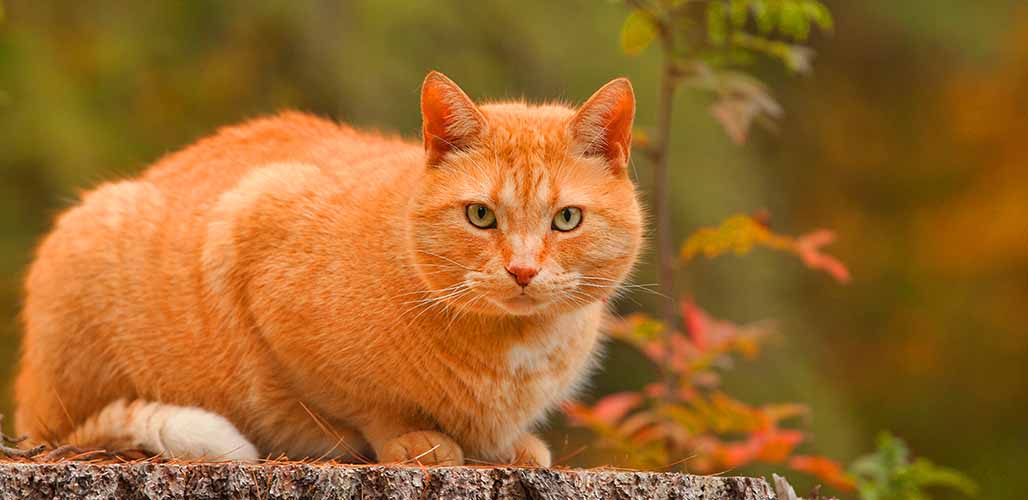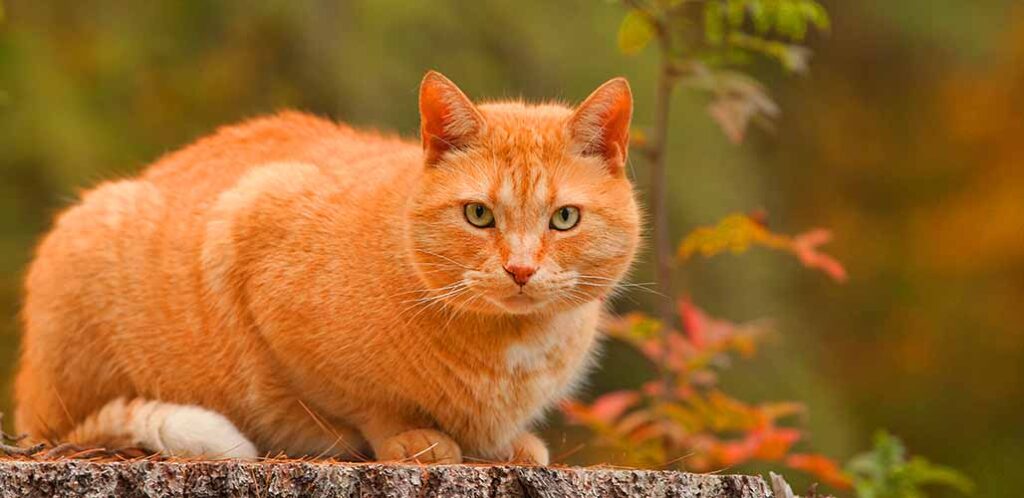 Coming up with yellow cat names is easier than you might think. In fact, I've listed hundreds of clever, cute and creative ideas here in this article! But don't let the pressure of choosing the perfect name for your golden kitten get to you. Along with all the lists of pawsome options below, I've included some simple tips and tricks to make naming your cat easy and fun. So, all you need to do is keep reading to find your perfect name!
Contents
My Favorite Cute Ideas
There's nothing cuter than your very own new kitten. And, yellow and orange kittens are the cutest of the lot in my opinion! So, they deserve an adorable name to match. These ideas will suit your new friend to a T, and make all your friends and family go 'awww'!
Chick
Dandelion
Sunny
Lala
Bee
Tang
Goldfinch
Bumble
Blondie
Angel
Cupcake
Pollen
Cheezit
Butters
Hufflepuff
Ducky
Pikachu
Cheddar
Autumn
Candy
Crayon
Canary
Puffle
Star
Bug
Marshmallow
Milky
Hen
Summer
Teddy
Funny Yellow Cat Names
Does your kitten already have their own signature personality to match their unusual coat color? Whether their coat color is closer to fizzy champagne or a fiery sunset, this list of hilarious ideas has got you covered. Choose from these fan favorites that perfectly captures your kitty's understated, outsized or over-the-top funny personality.
Flambe
Goldenrod
Solar Flare
Red Hot
Bottle Rocket
Corn on the Cob
Crème Brulee
Cat's Eye
Honeycomb
Electric Avenue
Yellow Bellied Sapsucker
Golden Dragon
Fish N Chips
Birds Nest
Party Lights
Go Fish
Carrot Top
Gold Rush
Yellow Fin
Bubbly Time
Canary
Tweety
Woodstock
Short Bus
Dandy Lion
Beam Me Up
Cracker Jack
Pop Secret
Boom Chicka Pop
Kettle Corn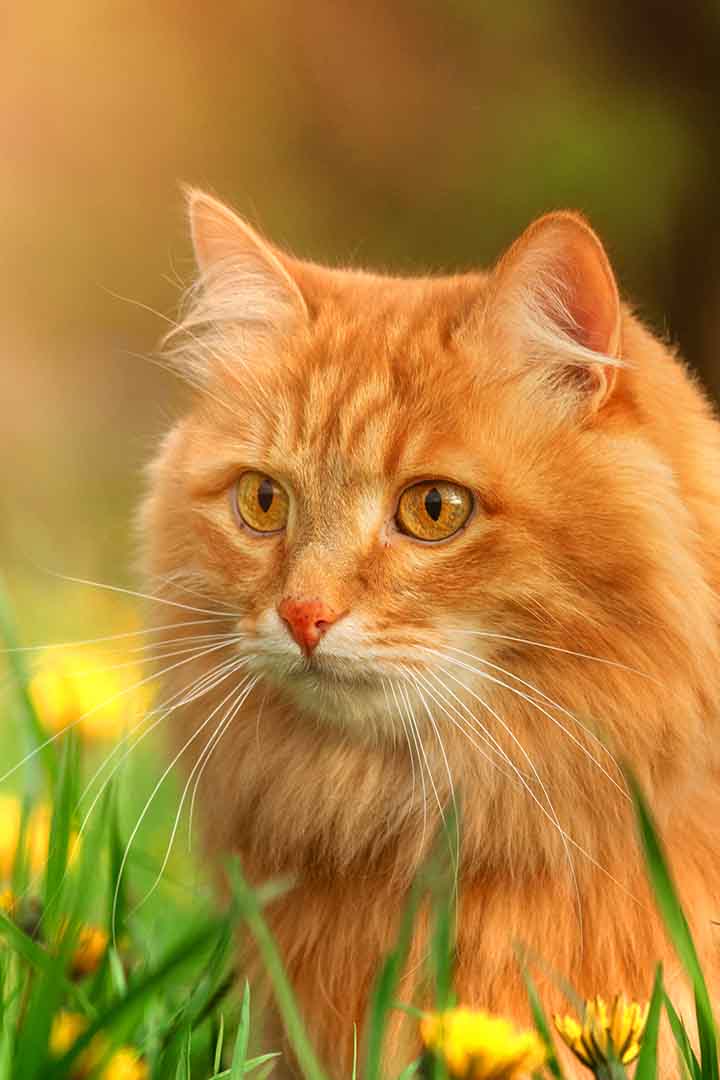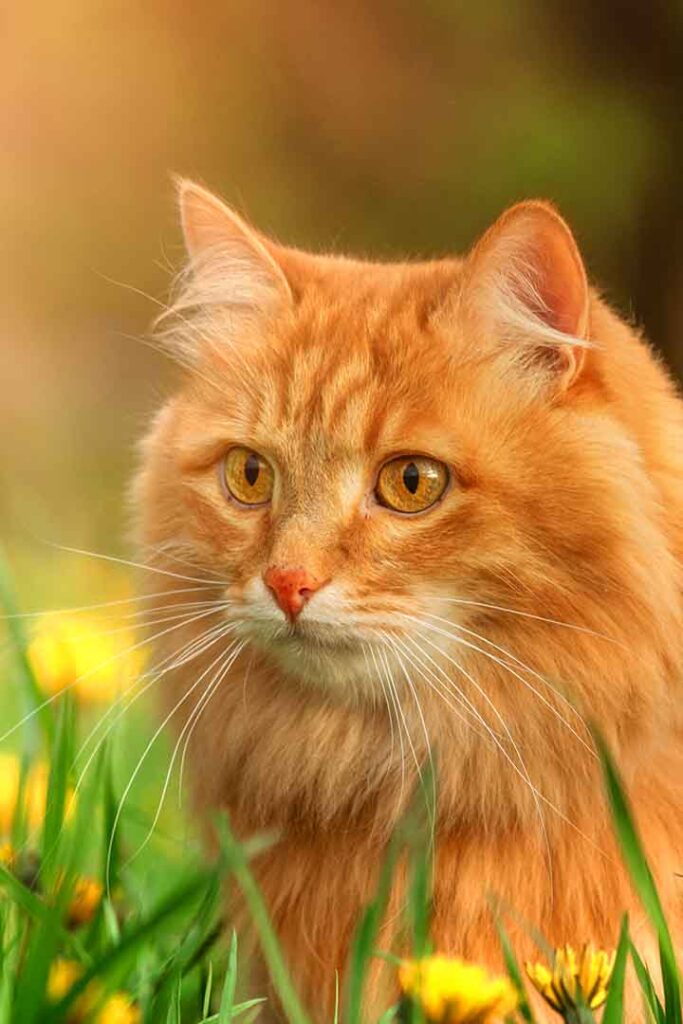 Name Ideas Inspired By Food
When you really start immersing yourself in popular yellow cat names, you might be forgiven for feeling like you just stumbled into a cooking class! Ginger. Butterscotch. Sweet cream. YUM. Are you getting hungry yet? With a rumbling tummy in hand, enjoy scanning through this list of ideas inspired by food that aspire to represent every shade and nuance of your yellow cat's coat.
Ginger
Butterscotch
Creamsicle
Caramel
Buttermilk
Mango
Pancake
Brie
Dijon
Sweet Cream
Marmalade
Butter
Mello Yello
Honey
Waffles
Toffee
Cheesy Puff
Chili Cheez
Biscuits N Gravy
Mimosa Time
Saffron
Lemon Zest
Paprika
Lemon Meringue
Chiquita
Peach
Bananarama
Citrus
Limoncello
Vanilla Pudding
Finding Inspiration from Flowers
One of the best parts of sharing life with a ginger cat is realizing just how many shades of yellow there can be in the world. Nowhere else in nature do we find this theme echoed more so than in flowers. Does your kitty need a name that is just as unique as they are? This long list of yellow flower names includes beautiful and eye-catching blossoms from all areas on the yellow color spectrum so you can find the one that perfectly matches your cat.
Sunflower
Tulip
Tiger Lily
Sunny
Marigold
Poppy
Petunia
Sandi
Bright Light
Daisy
Goldilocks
Dahlia
Happy
Sunbini
Mary Gold
Twinkle
Primrose
Iris
Sunsational
Hibiscus
Perennial
Jessamine
Goldenrod
Waterlily
Snapdragon
Prickly Pear
Black Eyed Susan
Yellow Rose of Texas
Holly Hock
Yellow Belle
Yellow Cat Names Inspired By Gemstones
As the saying goes, all that glitters is not gold. In fact, many precious gemstones, crystals and metals have gorgeous formations from the yellow color spectrum. So, whether your new kitten has the palest creamy fur or vibrant golden eyes, you will discover inspiration in this long list of ideas inspired by gemstones, crystals and precious metals.
Citrine
Tourmaline
Quartz
Garnet
Jade
Platinum
Pyrite
Gold Dust
Beryl
Brucite
Aventurine
Tourmaline
Agate
Fluorite
Apatite
Chrysoberyl
Brazilianite
Sphene
Scapolite
Amblygonite
Chalcopyrite
Heliodor
Colemanite
Richterite
Pearl
Sillimanite
Hanksite
Muscovite
Labradorite
Septaria
Famous Yellow Cat Name Inspiration
Isn't it amazing how many cats with this coat color have gone on to become bonafide celebrities? This is testament enough to the famously friendly and engaging personalities that our yellow feline friends so often display. Perhaps you will find your kitty's perfect new name in this long list of famous felines.
Meowth
Tigger
Top Cat
Hobbes
Stimpy
Healthcliff
CatDog
Catillac
Wubbzy
Nature Cat
Conrad the Cat
Garfield
Tiger Cat
Jerry the Cat
Cat Lily
Counterfeit Cat
Old Tom Cat
Yellow Cat
Fraidy Cat
El Gato
Catscratch
Sylvia Cat
Love Monster
Kawaii Cat
Slacker Cat
Puss In Boots
Mufasa
Simba
Thomas O'Malley
Nala
Tips to Help with Naming Your New Kitten
Naming your cat sounds so simple, right? That is, until you start trying to choose a name. The trouble is, you want the one you select to be as perfect as your cat. And you want your new friend to appreciate it too! Here are a few tips to help you choose a winning idea right away.
Keep your cat's name short or choose a name you can turn into a nickname.
Be sure your cat's new name doesn't sound like common training cues.
Pick a name you will feel comfortable using around kids and other people.
Select a name your little kitten can grow into as an adult cat.
Choose a name your new cat also seems to like and respond to.
Which of These Yellow Cat Names is Your Favorite?
Have you found the perfect choice for your kitty on one of these lists? If you are still undecided, consider making a shortlist of your top favorites. Then try each one out with your new feline family member and see which one they like best. Be sure to swing back by when you have selected your sunshine kitten's new name and share yours in the comments!
More Kitten Guides
Switching from kitten food to adult cat food
Does my kitten like being held?
References