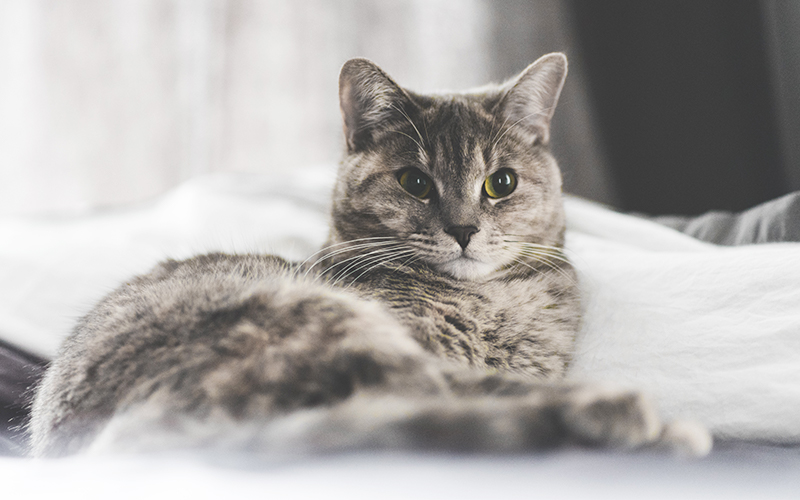 It's not always easy to dare to be different. And when it comes to finding unique cat names the pressure is seriously on. Will your off the wall idea be celebrated, or leave people raising their eyebrows in confusion? I've named a lot of pets over the years and have found the best way to come up with something no one else has thought of is to work along a theme. It might be the names of your favorite castles, unusual plants, or even someone you met once on a train that had a friendly face. If you go with something that has meaning as well as the cool factor, you're always going to be on to a winner. And today I'll help you along the journey by providing inspiration, ideas and stepping stones for you to hop across on your travels to the perfect original cat name.
Contents
Bold and Brave or Meek and Mild?
A cat's personality is a great place to start – every cat is different and their personalities start showing from such a young age! Using their personality as inspiration is a great way to think of a name that is unique to your cat and that suits it perfectly. Here are some examples:
Pouncer
Arty
Hunter
Racer
Melody
Creep
Trust
Bubbles
Solumn
Fidget
Scratches
Chatterbox
Tickler
Jumper
Fickle
Not sure any of these are quite right? Our readers suggest 'Bruiser', 'Sneak', 'Hero' and 'Lucifer' may all work well for some cats too!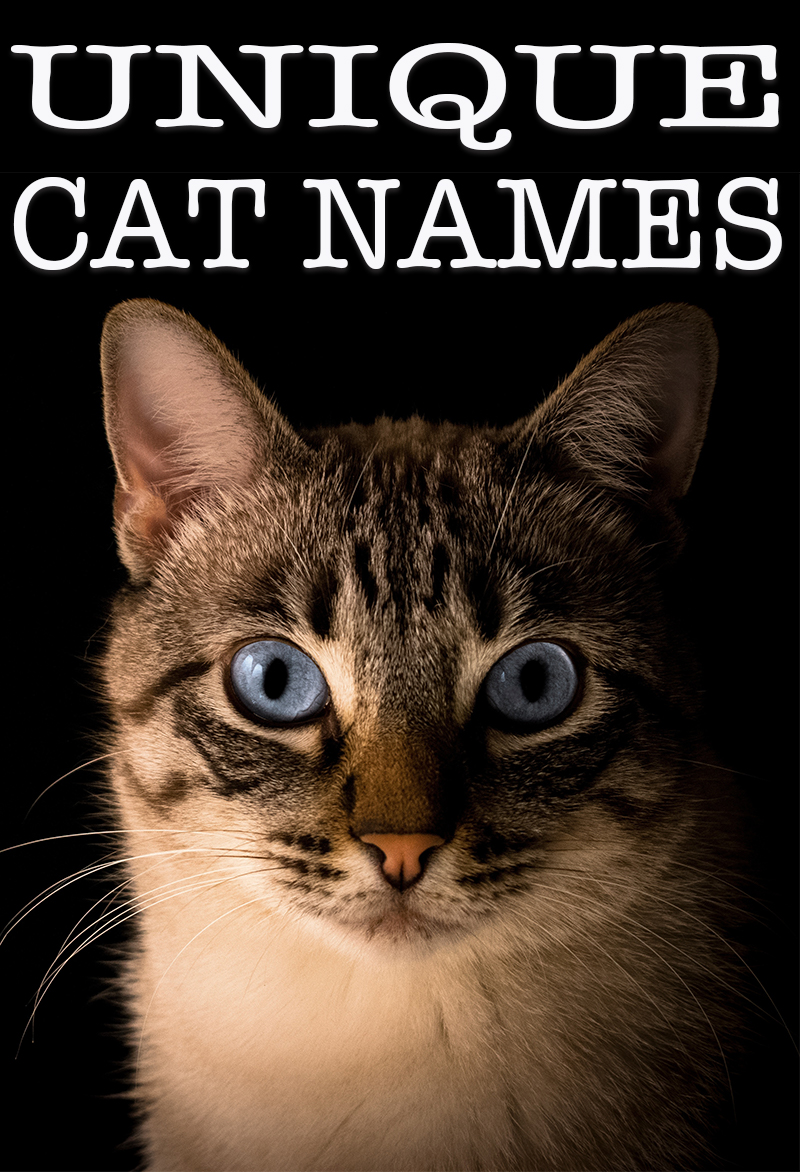 Cute Creative Girls Names
Human names are a really popular choice when it comes to naming our pets, but this does not mean that these names cannot be unique. Choosing a human name can be difficult, as you might want to avoid the names of your family and friends. However, they tend to fluctuate in popularity, so a name that is less popular now could be the perfect fit for your cat. Here are some examples of less popular names now that could make a great unique name for your kitty.
Bridget
Carly
Debra
Eileen
Elaine
Janet
Jean
Joanne
Juliet*
Millie*
Sally
Sandra
Sheila
Tracey
Wendy
Willow*
Ursula
Yvonne
Zenda
Adorable But Not Trending Boys Names
Here are some less popular male human names that you might think are the perfect choice for your cat! They might not be current celebrity faves, but you could be your very own trend setter.
Archibald
Cecil
Chester
Clarence
Clive
Dean
Dennis
Egbert
Gary
Frederick
Horace
Malcolm
Nigel
Sidney
Roy
Terrance
Wayne
Inspired By Coat Color
A great way to set off on ideas for unusual names is to take a close look at your pet. Is there a tint to the fur or a notch in the ear? Appearance can be awesome inspiration.
Black Cats
When naming your black cat, it's tempting to go for typical names that describe your cat's fur color. These names are great, however, they're often too popular to be unique.
To find a more unique name, we could look at the meaning behind the name. This is a clever way of complementing your cat's gorgeous dark fur but still choosing a name many other cats won't have! Here are some names with meanings that flatter our black cats' coats.
Achlys (darkness)
Amaro (dark)
Bruna (dark haired)
Cerin (little dark one)
Kalan (black)
Krishna (black)
Zila (shade)
Collyer (charcoal merchant)
Ohanzee (shadow)
Sauda (dark beauty)
White Cats
We can also use the above technique when looking for names for white cats!
Abyaz (white)
Earwin (white river)
Finna (fair)
Atali (pure)
Zaki (bright, pure)
Edur (snow)
Neve (snowy)
Morvan (pale)
Pandu (pale)
Olwen (white footprint)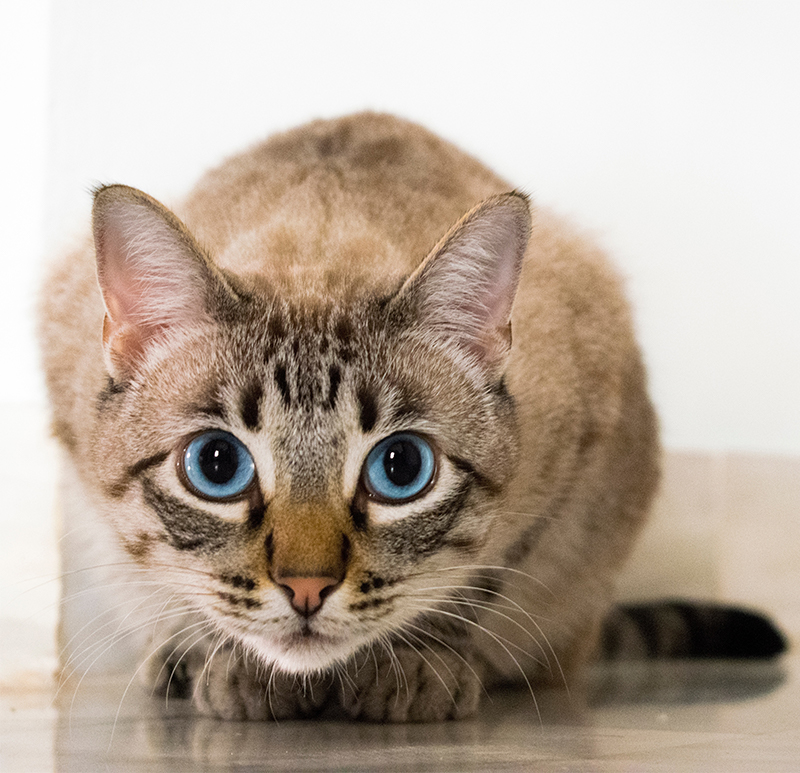 Naturally Gorgeous Names
Cute cat names are a great way to show off just how adorable your new pet is, but it can be difficult to think of something that's both cute and unique! We can get inspiration from nature and the world around us to think of cute names that could suit our kitties perfectly! Here are some you might like.
Acorn
Bean
Briar
Clementine
Daffodil
Echo
Fig
Fir
Foxglove
Ivy
Feather
Moss
Mustard
Orchid
Pea
Pepper
Pickles
Rosebud
Sprout
Tansy
Cool Cats
Lots of people use human inspiration when naming their cat, but another way to find a cool, unique name is to look at inspiration in the media. Some famous cat names, like Garfield or Bagpuss, have been used time and time again as pet names, however this doesn't mean that there are no unique ones. Here are some examples of cat's from the media that you might like, and where they appeared.
Monkey (Perry Mason)
Mrs Paw (Big Barn Farm)
Muffy (Shipping Wars)
Spot (Star Trek: The Next Generation)
Toonces (Saturday Night Live)
Jonesy (Alien)
Sassy (Homeward Bound)
Orion (Men in Black)
Mittens (Bolt)
Benny (Top Cat)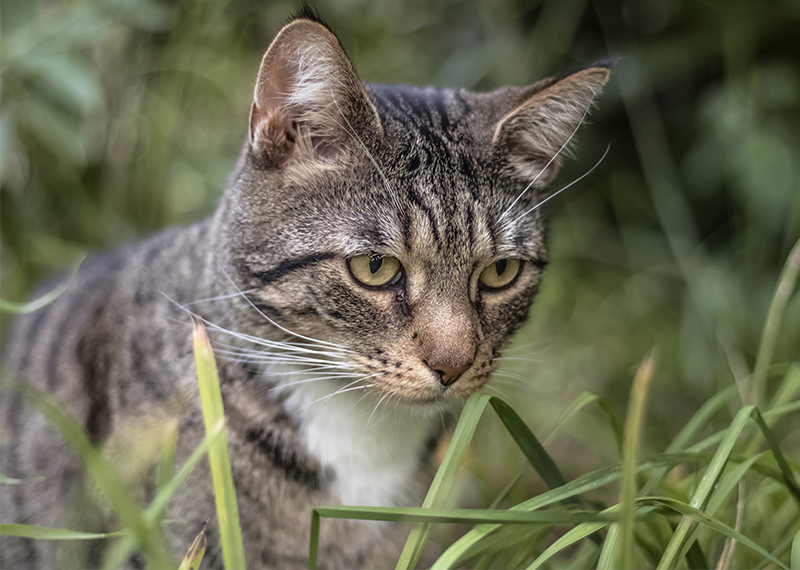 Historically Unique Cat Names
Another way to find more unique names for our pets is to use inspiration from different historical periods. This gives you a huge scope for names, as you could look at any historical era, or any region! Historical names can also have a great story behind them that you can share with your friends when they meet your kitty!
Millard
Rutherford
Grover
Warren
Marlon
Averil
Ovidius
Durand
Gershom
Pascoe
Augustus
Oswald
Artistotle
Joan
Constance
Eluned
Haidee
Idonea
Oriel
Adela
Alba
Pelagia
Tatiana
Theodosia
Zenais
Mary
Feisty Cat Names
Kittens are often bags of energy, and these names would fit an outgoing pet really well.
Baloo
Baron/Baroness
Beastie
Buffy
Diva
Grumble
Hennessy
Ike
Jaffa
Jaz
Killian
Major
Majesty
Mufasa
Wookie
Punny and Funny
Fancy something more light hearted? Our readers recommend these 'punny' cat names.
Charlie Catlin
CleoCatra
Ferris Mewller
Luke Skywhisker
Meowna Lisa
Neferkitti
Tasty Inspiration
We loved hearing how many of your unique cat names are inspired by foods. You suggested:
Coconut
Fish
Snickers
Peanut
Pickles
There's lots of fun to be had looking in the cupboards for inspiring food names. What about 'Chilli' for a feisty personality, or 'Cucumber' for a more chilled kitty?
We'd love to hear about the most unique pet names you've heard before! Can you think of any names to add to our list.