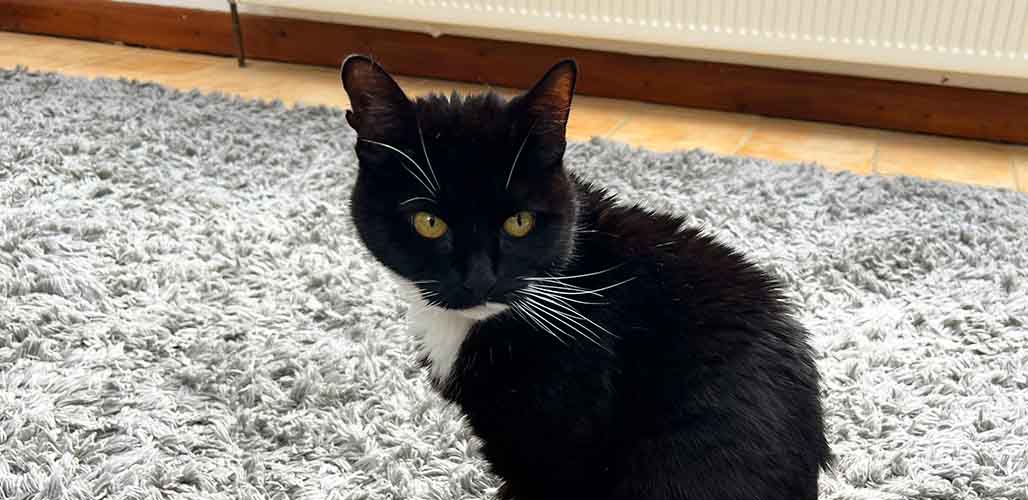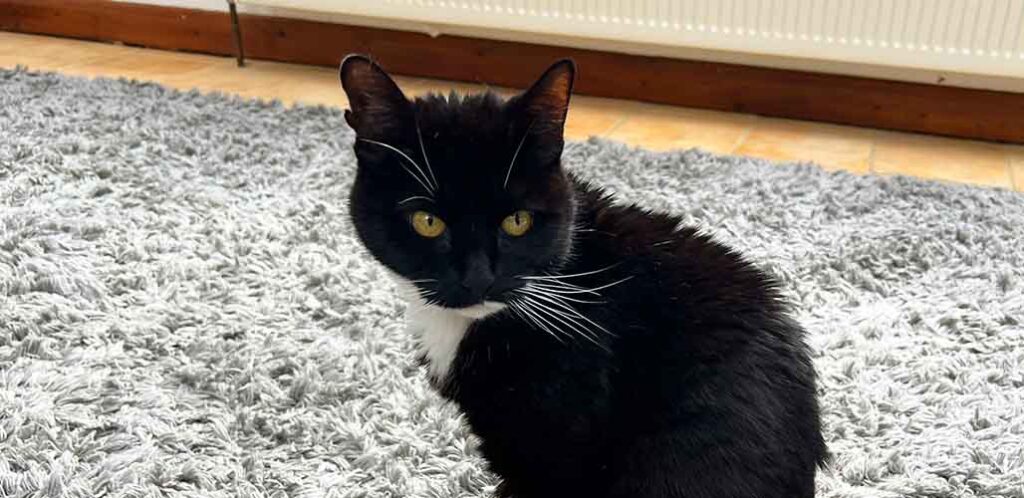 Senior cats need a special low fat diet, and often help with mobility. Arthritis is common in elderly cats, and creeps up on you both gradually over the months. Your senior cat will appreciate being carried upstairs, ramps or easier access to their food bowls. As well as an extremely comfy bed, or warmer spot to rest their bones. Sadly, senior cats are more likely to fall unwell or injure themselves, as I have recently had intimate knowledge of. And senior cat veterinary care costs are significant.
Contents
My Senior Cat
I have written a lot about my cat Oscar on this site, and extensively in Pippa and I's guide The Happy Cat Handbook. I began to write about him when he was still fairly young. But times move on. Facing up to the fact my cat is now officially elderly wasn't easy. To be honest with you, I'm partially writing this to come to terms with the dreaded Senior Cat description. It was bad enough when he needed to switch to senior cat food at a mere seven years old, but now firmly in his teens things are getting undeniable.
I feel like just last year he was a spikey kitten, clawing his way up the curtains and tearing around the living room. But the last few weeks have been a rather awful wakeup call that he's reached his later years. I've got to make some changes, and hopefully it'll be helpful if we make them together.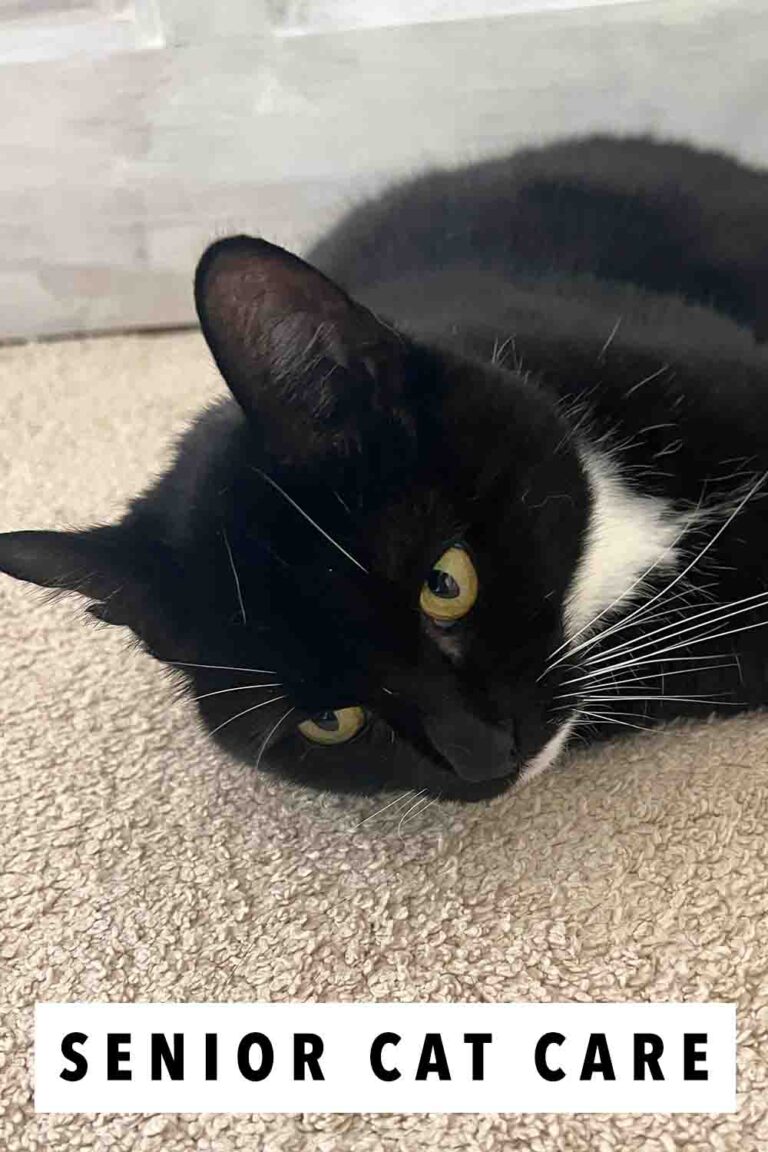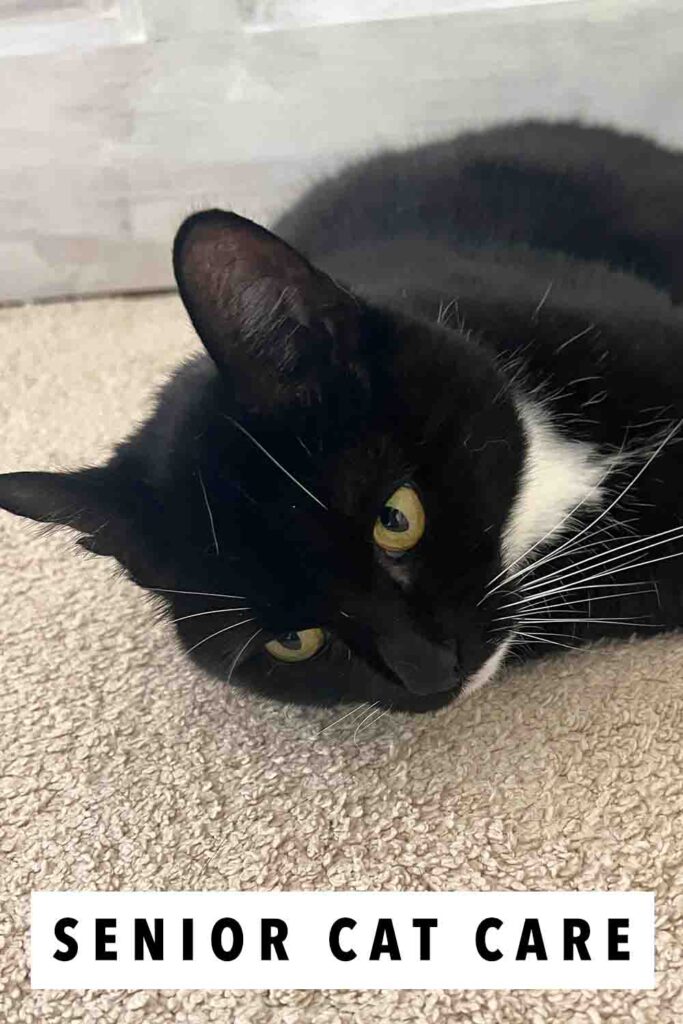 Medical Issues in Senior Cats
Senior cats are more likely to suffer health problems than their younger counterparts. It's an inevitable part of aging. Joints get stiff, bones weaken and hidden issues rear their ugly heads. Once your cat reaches their teen years, it's important to make sure they have annual checkups. If your cat receives annual vaccination boosters, your veterinarian will do this at the same time.
Oscar recently became incredibly lethargic, stopped eating almost all together and his back end started swaying. I gave it a day to see if it was a bug, then took him to the veterinarian for a checkup. He soiled his kitty carrier on the way there, which he's never done before. And although he was as noisy in the cat carrier as usual, there was a lack of normal fury to his tone. This was a much more pitiful meow.
I could bore your eyes off with the minutiae of this tale, but I'll summarise for your sake. After a very long assessment, the veterinarian concluded that he either was suffering kidney failure, or he'd fractured his pelvis somehow. Arthritis was ruled out because the symptoms had come on suddenly.
Senior Cats Are Harder To Treat
The first issue that came up was the potential for x-rays. An x-ray would have immediately told us if Oscar had a fractured pelvis. But Oscar is in his teens. Senior cats have a higher risk of problems going under general anaesthetic. Knowing for sure that he'd broken this bone wouldn't actually change the outcome or treatment options, so despite our desire to know for sure the veterinarian advised avoiding this if possible.
Three weeks, and a bunch of blood tests and painkillers later, we are confident Oscar had a fractured pelvis. He's improved a great deal, is now off the Metacam and is thankfully showing an interest in his dinner once more.
Diet and Nutritional Changes
Senior cats can suffer from digestive difficulties. This might mean they want to eat smaller meals more frequently throughout the day, or that they have trouble processing certain types of food. Nutritionally speaking, senior cat food tends to be lower in fat than general adult cat kibble or pouches.
Elderly cats are often thinner than younger adult cats regardless of their general health. But obviously if you're seeing a marked change in your cat's weight, then you need to speak to your veterinarian.
Senior Cats Sleep More
Our senior cat sleeps most of the time. He doesn't play like he used to, but he'll potter around the house some of the time. Laying down wherever we are hanging out, or somewhere warm. His favorite spot is beside the airing cupboard or underneath my son's bed, on top of a pile of clothes.
You can help your senior cat to nap in comfort by ensuring that they have a bed with plenty of padding, ideally kept in a warmer area of the house. If you have young kids or other bouncy pets, somewhere away from the hub of the home is best.
Behavioral Issues
Senior cats can see behavioral changes. And they aren't necessarily a real worry. Our personalities do change as we age.
Oscar has always been a delightful character, very gentle. The only times he'd previously bitten were when utterly over excited by a guest (who had been warned), and when my son fell on him accidentally. Very understandable, and for a cat quite impressive. But in the last year he's bitten my husband a few times, quite at random. This is not unusual in a senior cat, and not necessarily indicative of any medical issue.
A diagnosis of Grumpy Old Cat was given by the veterinarian, and my husband advised to take a step back from kitty petting duties for a while.
Senior cats can develop dementia and other memory problems as they age. This is usually apparent because they start asking for their dinner at midmorning, or forget where to go potty.
Senior Cat Care at Home
We've made a few minor changes at home since Oscar became a senior cat. Initially it was just getting him a more comfortable bed, but recently as he's been unwell we've been carrying him up the stairs too.
Some senior cats will benefit from you rethinking their setup entirely. If you use a litter box then consider swapping it over to one with a lower lip, so they don't have to step so high to get in. If their cat bed is up high on a shelf, look at lower and more accessible places to move that as well.
At home senior cat care is basically all about making sure they aren't forced to jump or climb if they don't have to. There is no harm in them still choosing to be active, but cats are good at masking pain. You might not realise that jumping is now a little uncomfortable, so being proactive can do good without you ever having to witness the issue.