My black and white Tuxedo cat is called Oscar. You'll find several photos of him here – I can't resist showing him off! Although it was over 12 years ago now that I named him, it's a decision that rather stuck with me. The choices, and implications of getting them wrong, were just so overwhelming. Names for black and white cats can come from loads of different places. They don't need to just be inspired by their gorgeous colors. From classic tuxedo cat names to unique ideas, today I'll share the coolest choices for your new kitty.
Contents
Be a little careful when naming your cat for a feature. If i'd have named Oscar after the white tip of his tail I'd have been disappointed, because it had all but vanished by the time he reached adulthood. Your cat is an individual, and deserves a name that will really fit him or her to a tee for his lifetime. Both personality-wise and in looks! So while there are definitely names here that can be applied to cats of any color, I think you'll find that some just seem to fit an Oreo cat perfectly.
Check out these awesome black and white cat names. We have hundreds of ideas perfect for cool cats and their owners, and we are ready to help you pick the right name for your new rescue cat or kitten.
Top Names For A Black And White Cat
Names are important, both to the cat itself and to us as the owner! If you have a cat like an Oreo cookie, you definitely want to look into the best names out there. Our ten favorite names for a black and white cat for this year are:
Sudoku
Freesia
Island
Beatrix
Cinders
Dapple
Siouxie
Seb
Creamsicle
Ollie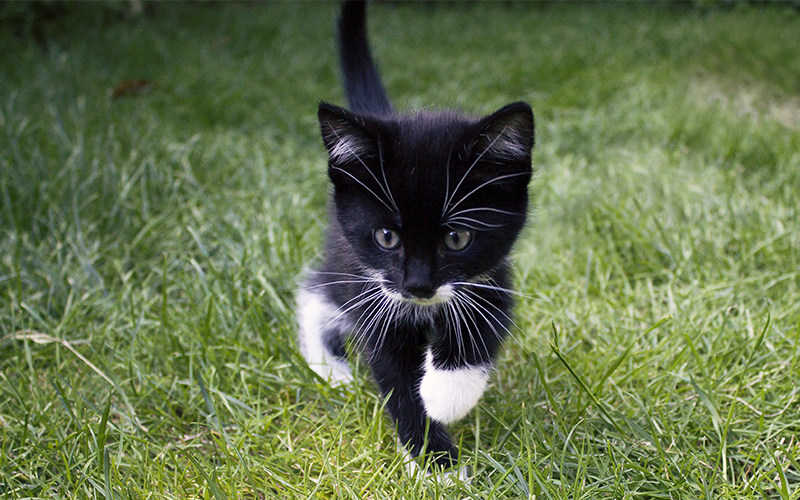 Tuxedo Cat Names
Good names for tuxedo cats often come from their gorgeous black and white coat. There are plenty of fun monochromatic things in everyday life, as well as the natural world, which often bring inspiration for black and white cat names. Here are a few of our favorites.
Boggle
Checkers
Chess
Dice
Domino
Keys
Moggy
Orca
Oreo
Panda
Penguin
Piano
Puffin
Puzzles
Scrabble
Sudoku
Tapir
Zebra
Zigzag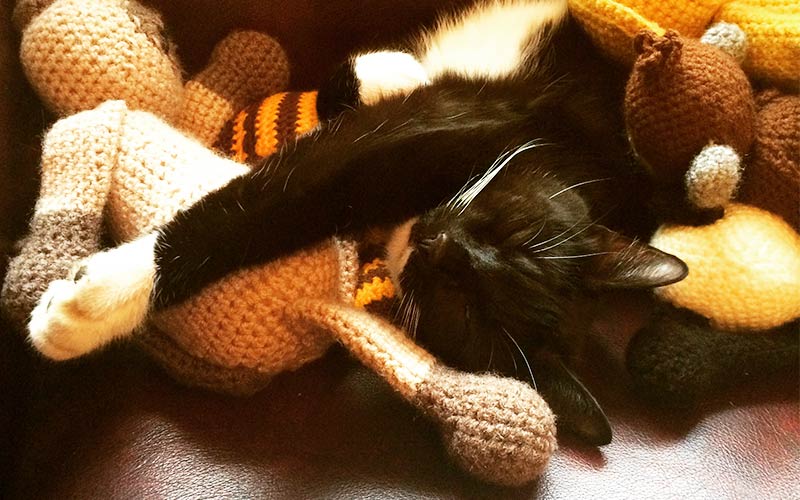 Black And White Male Cat Names
Ironically enough, as I'm typing this section on black and white male cat names, my black and white cat is curled up against my leg. Because male cat names can of course be based on human names, not just their gorgeous coats.
Male tuxedo cat names that are inspired by your favorite human names can be great fun. You can choose the top name of the year, or an old classic that you love. Here are some great male black and white cat name options.
Alex
Alfie
Archie
Arlo
Ben
Buzz
Carter
Charlie
Clark
Cooper
Davey
Dylan
Freddie
George
Grayson
Harry
Henry
Jack
Jake
Jamie
Joey
Leo
Max
Mikey
Oli
Owen
Robby
Ryan
Sammy
Seb
Tanner
Vince
Wes
Wyatt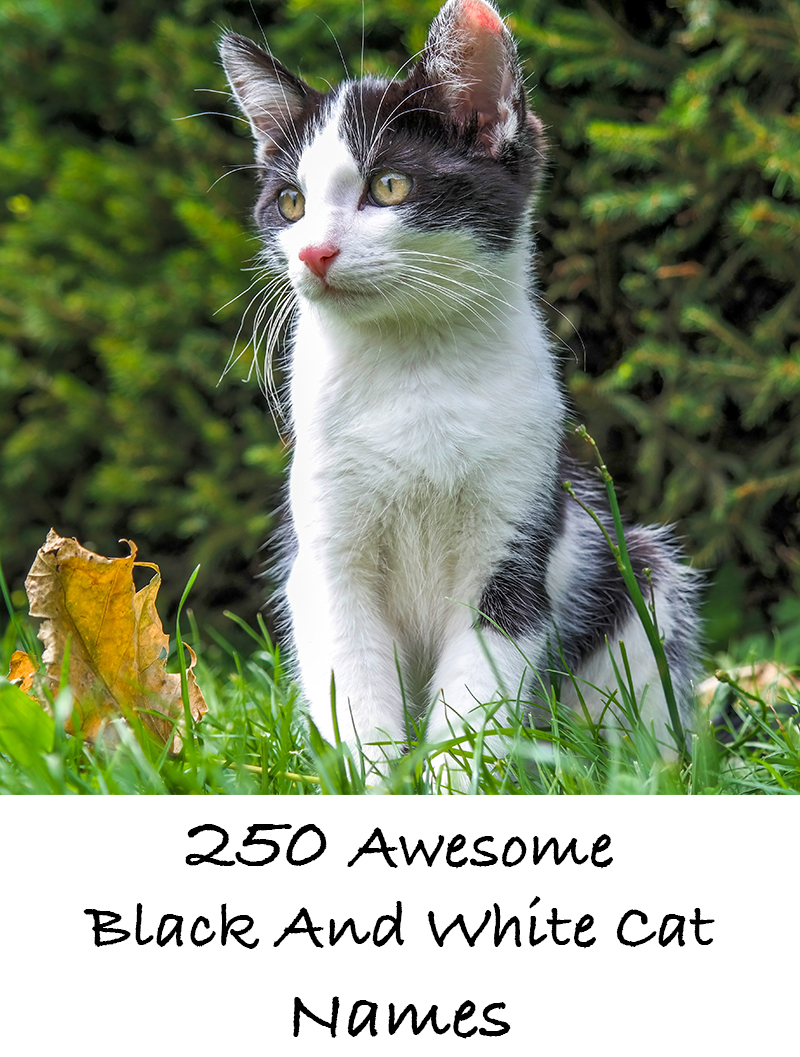 Black And White Female Cat Names
Female cat names from traditionally more human names are lovely too. Whether you are naming your cat after someone you admire, or just picking your top baby name, black and white girl cat names derived from human names just seem to fit. If you are looking for black and white girl cat names that are absolutely perfect, check out these options for female tuxedo cat names.
Annie
April
Ava
Bess
Betsy
Cassie
Dixie
Emily
Eve
Fifi
Ginny
Gracie
Hetty
Iris
Izzy
Jen
June
Krissie
Lexi
Lianne
Lori
Luna
Mason
Mia
Minnie
Nel
Noah
Penny
Quinn
River
Sassy
Sophie
Tess
Winnie
Zoe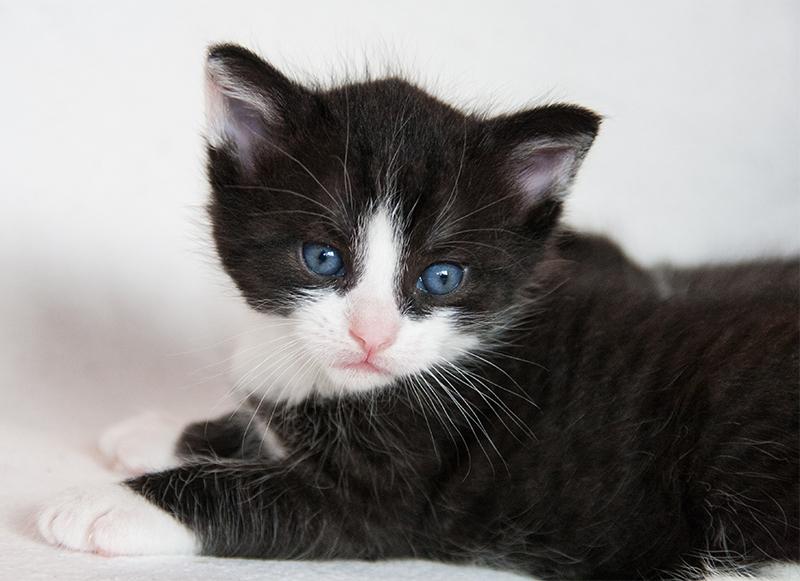 Famous Cats
Whether fictional or real life pets, tuxedo cats have made their mark in history. Here are a few of them you may have heard of — though the ratio of white to black may vary!
Felix
Sylvester
Rocky
Behemoth
Cole
Trim
Luna
Mr. Mistoffelees
Hodge
Butch
Diana
Doc
Figaro
Jess
Julius
Kuro
Names For White Cats With Black Spots
Names for white kitties with black spots can be a little different from the norm. You can choose to name them after something associated with the color white, as that's their main color. Or you can choose to highlight their gorgeous dotty coat. Here are some fun choices for your beautiful white cat with black spots.
Angel
Blotches
Cookie
Cream
Dapple
Dotty
Freckles
Freesia
Ghost
Ivory
Ladybug
Latte
Marshal
Milkshake
Mottle
Patches
Pepper
Perdita
Pongo
Puddles
Sparkle
Speckle
Spotty
Stars
Twinkle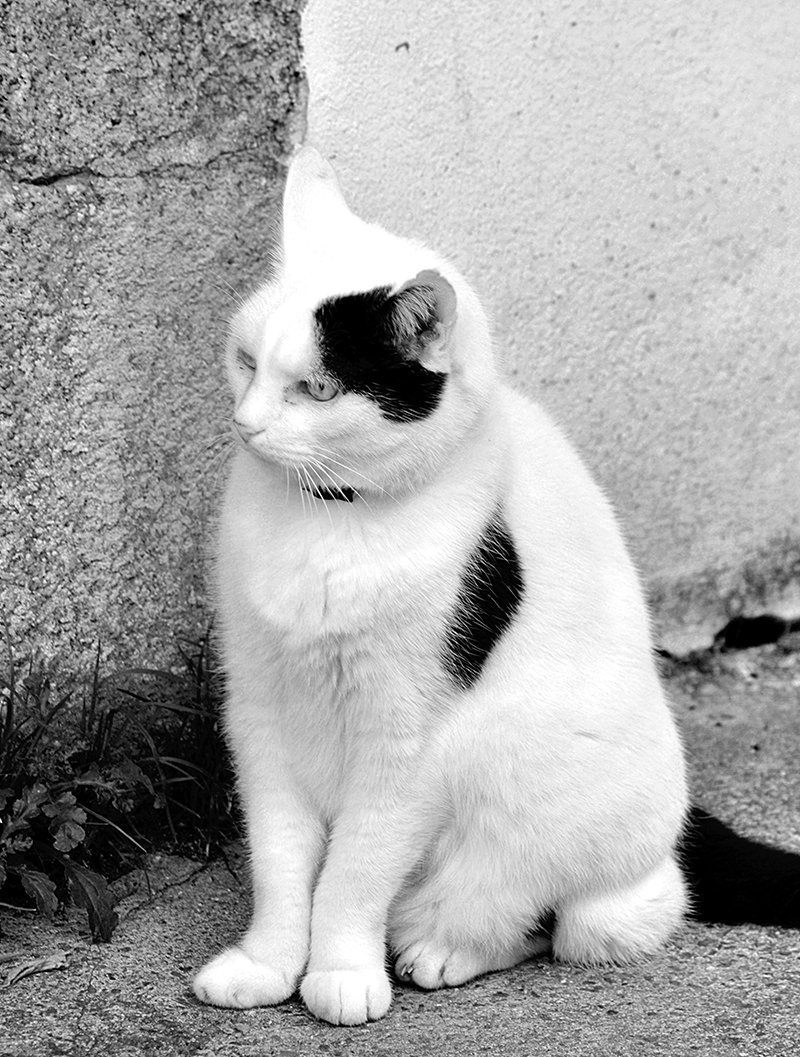 Names For Black Cats With White Paws
Names for black cats who just have white paws can be cute to associate with their stunning sleek black coat, or with the adorable socks on their tiny feet. Here are some cool black and white cat name options for these gorgeously marked felines.
Boots
Coal
Coffee
Dawn
Droplet
Dusky
Ebony
Foggy
Inky
Jet
Misty
Mittens
Onyx
Pitch
Pittypat
Raven
Sable
Shadow
Shady
Shoes
Socks
Sooty
Stilts
Tiptoe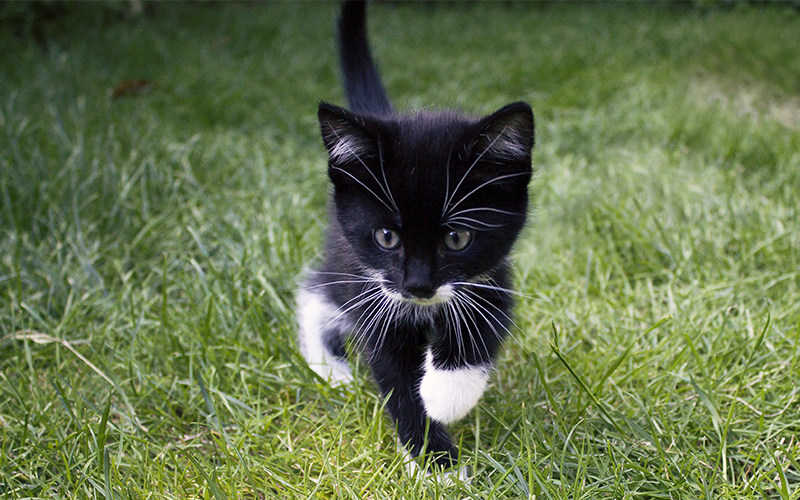 Creative Black And White Cat Names
Creative cat names for black and white cats can be very inspired, and inspiring. Here are our favorite uniquely creative monikers. You can come up with your own unusual cat names too by taking a random topic and playing word association with that theme!
Aura
Beatrix
Blaire
Blue
Candy
Cleo
Cookie
Dolly
Eagle
Eden
Fawn
Flame
Greta
Hadley
Harper
Hunter
Island
Jupiter
Moon
Noodle
Nova
Othello
Palm
Phoenix
Pinkie
Piper
Rebel
Scampi
Storm
Treacle
Wren
Cute Names For Black And White Cats
Not so sure about the creative side of naming? One thing is for certain, your new kitty is going to be seriously cute. Cute names for black and white kittens don't have to be too soppy. They can just be generally adorable words or names that will suit your sweet new friend down to the ground.
Baby
Blossom
Bubbles
Buttercup
Coco
Cuddles
Cutie pie
Dinky
Flower
Jingles
Honey
Kitty
Monkey
Pebbles
Petal
Pickle
Pixie
Sweetie
Tickles
Wriggles
Funny Black And White Cat Names
Funny black and white cat names can be your traditional pun-ny cat names. Or they can be something totally at odds with your actual kitty or his personality. These choices gave us all a bit of a giggle. What do you think?
Barry
Blush
Cheeks
Cheetah
Claude
Cougar
Foxy
Hector
Itchy
Jaguar
Lion
Mungo
Purrrl
Rag Tag
Scratchy
Skunk
Talon
Tiger
Tyson
Wilson
Cool Cat Names
If you're not big on the funny white and black cat names, then maybe we can tempt you with some awesome ones. Ideas for cool black and white kitty names will differ from person to person. After all, we all have varying ideas on what cool really is. But I think we can say with confidence that most of these options are pretty ice cold.
Ace
Aero
Ash
Bailey
Blitz
Blizzard
Boss
Bullet
Canyon
Cash
Castle
Diesel
Dragon
Echo
Fly
Gadget
Galaxy
Hammer
Jax
Jed
King
Levi
Raven
Odessa
Star
Thor
Trixie
Vixen
Whisper
Wolf
Zara
Zelda
Ziggy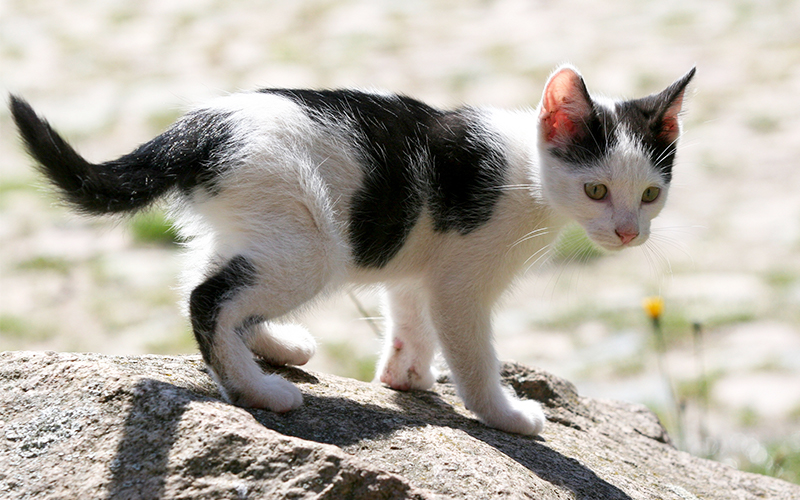 Warrior Cat Names
Is your cat a tough guy with a heart of gold? Has he or she come from a rough background, or defeated health issues, or dealt with being the tiniest in a litter? Or are you just a fan of the Warriors series? Celebrate your warrior cat with tough, triumphant black and white cat names like these.
Daykit
Silverpaw
Redstar
Blazenight
Wolfshine
Quickmist
Arcticlight
Graykit
Rainskip
Dark Wing
Snowpaw