We look at cat flu: the symptoms, the causes, the treatment, and how to prevent your cat getting sick.
We all know how awful it feels to have flu.
The headache
The temperature
The cough and sore throat.
You have probably heard of cat flu. But is it the same kind of flu that we humans get? Or is it something totally different?
Can cats get flu?
Flu is short for influenza, and is a nasty upper respiratory infection.
In humans it makes you feel pretty ill for a few days, but isn't usually very serious.
Cats also catch flu, and in cats, flu can be more serious.
Can cats catch flu from people?
There are actually a number of different viruses that cause flu and it is now believed that some of them are transmissible between cats and humans.
Veterinarians are working hard to find out more about this kind of disease transmission (known as reverse zoonosis), but it doesn't appear to be common
For the most part, when we talk about cat flu, we are referring to a cat specific disease that won't affect you or your other pets (unless they too are cats)
What is cat flu?
Cat flu, or feline influenza is quite common. It is an upper respiratory infection, usually caused by a virus (though bacteria may be involved).
It is not the sort of thing you or I might throw off in a few days. Cat flu is quite a nasty illness.
Your cat will feel as though you might with a severe dose of flu. He may even become very ill indeed.
In weaker cats, kittens for example, elderly cats, or cats whose immune system is weakened, cat flu can be fatal.
What causes cat flu?
In most cases, cat flu is caused by one of two different viruses
Feline calicivirus (FCV)
Feline herpes virus (FHV) or (FHV1) – some older vets may refer to this as feline virus rhinal tracheitis
The severity of the disease depends partly on which of these viruses your cat becomes infected with and on how old and how healthy he is at the point of infection.
Let's see what happens to a cat with cat flu
Cat flu incubation period
Your cat will usually catch feline flu from another cat who may or may not yet be showing symptoms.
There will be an incubation period of a few days during which your cat appears to be well and then the first cat flu symptoms will appear.
Cat flu symptoms
Your cat will get a discharge from his eyes and nose, and his eyes may become very sore (conjunctivitis). He'll be sneezing, running a temperature, and looking and feeling pretty miserable
He'll probably also be off his food.
With the herpes virus, the disease may be more severe and in particular it may affect your cat's eyes more severely, and he may get a nasty cough.
The calicivirus is often milder but may make your cat's mouth very sore, and can cause a type of temporary arthritis which can make him lame for a while.
Once a cat is really ill with one of these flu viruses, a secondary bacterial infection can easily set in and complicate things, especially if your cat is vulnerable (old or very young)
All in all, I think you'll agree that this is something you don't want your cat to experience.
We'll look at how you can prevent cat flu in a moment, but first let's look at how cats are treated if they are unfortunate enough to contract this disease
Diagnosing cat flu
It is important that you seek the help of your vet if you think your cat is showing symptoms of the flu.
Give him a call to let him know what you suspect, so that he can admit you and examine your cat without exposing other cats in his waiting room.
He'll probably confirm your suspicions and advise you on a course of treatment.
For the most part this will involve treating your cat's symptoms, making him comfortable, and encouraging him to eat
Treatment for cat flu
If your cat's eyes are affected, your vet will probably advise you to bath them with cotton wool pads that have been soaked in cooled boiled water with a little salt dissolved in it.
Use a separate pad for each eye.
It is normal for appetite to be reduced when an animal is ill, but if your cat won't eat at all, this may make things a lot worse.
Tempt your cat with food he really enjoys, to keep him eating. You can try warming his food a little to make it more appetising
Do keep in touch with your vet throughout your cat's illness and let him know if your cat stops eating completely. Your cat may need to be tube fed for a while.
Protecting other cats
Cat flu is highly infectious. If you have another unvaccinated cat he is likely to catch the flu too.
It makes sense to try to separate them if you can.
You can take some simple precautions such as wearing an apron to handle the sick cat, washing your hands thoroughly after handling the sick cat, and using separate feeding bowls
Talk to your vet about vaccinating the healthy cat in order to try to prevent infection.
Cat flu antibiotics
If your sick cat gets a secondary (bacterial) infection, your vet will give you antibiotics to help him fight it off.
It's important that your cat takes these, and completes the course. This helps to ensure that the infection won't come back.
If your cat has completed the course and becomes ill again, tell your vet immediately, he may need a second course of antibiotics
Cat flu vaccine
The best way to help your cat avoid this unpleasant disease is with a regular program of vaccination.
Vaccination is not a 100% guarantee, because the vaccine, protects against the two diseases described here, but not against all forms of cat flu
There are some rarer forms, caused by different viruses, that are not covered by the vaccine
Overall the vaccine gives your cat about 80% protection from the disease which is a good deal better than no protection at all.
And if a vaccinated cat does catch flu, he is likely to have a less severe illness than if he had not been vaccinated.
Cat flu in kittens
It is particularly important that you protect your kitten against cat flu, because kittens are so vulnerable to this disease.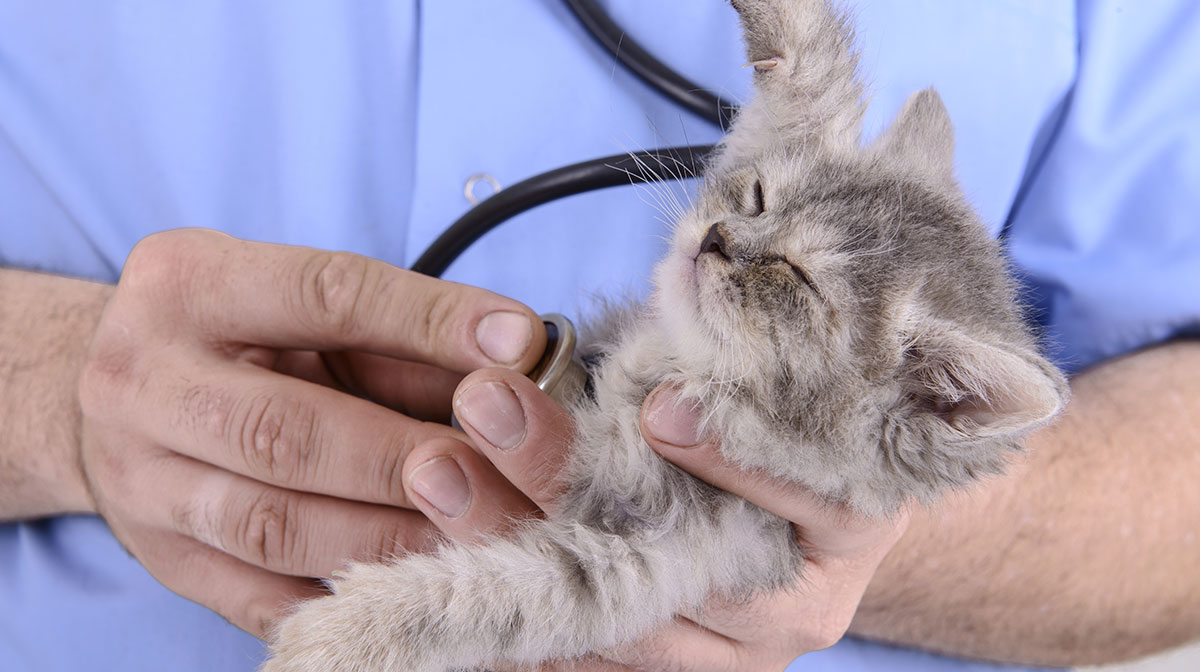 Don't delay.
Your vet will be able to advise you on a program of vaccination for your kitten as soon as you bring him home from the breeder
Cat flu home remedies
As you can see, even vaccinated cats can sometimes get cat flu.  Hopefully your cat never experience this disease.
But if he does it is very important that you seek veterinary help at the start.
There is little in the way of home remedies that will help your cat recover apart from one tried and tested remedy:  plenty of loving care and attention.
Keep your cat clean and hydrated, tempt him little and often, with delicious tasty food.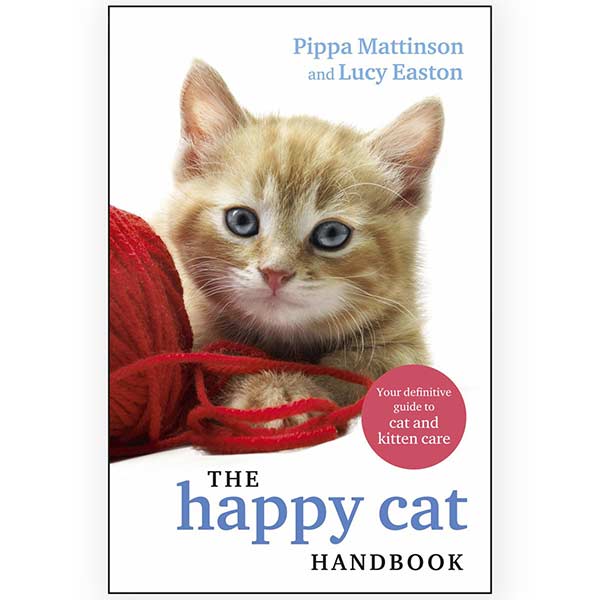 Be his best nurse, keep in touch with your vet, and with luck and your care, he will soon be on the mend
How about you
Has your cat ever had cat flu? How long did it take for him to recover? How did you tempt him to eat?
Free Updates For Cat Lovers!
Our cat care articles, tips and fun facts, delivered to your inbox
references for this article
Oregan State University
International Cat Care (formerly known as the feline advisory bureau ) 
Blue Cross 
Your Amazing Cat!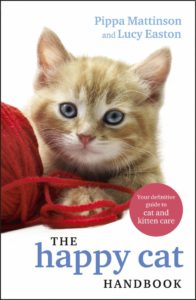 We are so excited to share our new book with you!
If you have enjoyed your visit to The Happy Cat Site we think you'll love The Happy Cat Handbook.
Written by the founders of this website including the author of the hugely successful Happy Puppy Handbook, it's packed with cat care information and fascinating cat facts.
Grab your copy today!
Free Updates For Cat Lovers!
Our cat care articles, tips and fun facts, delivered to your inbox