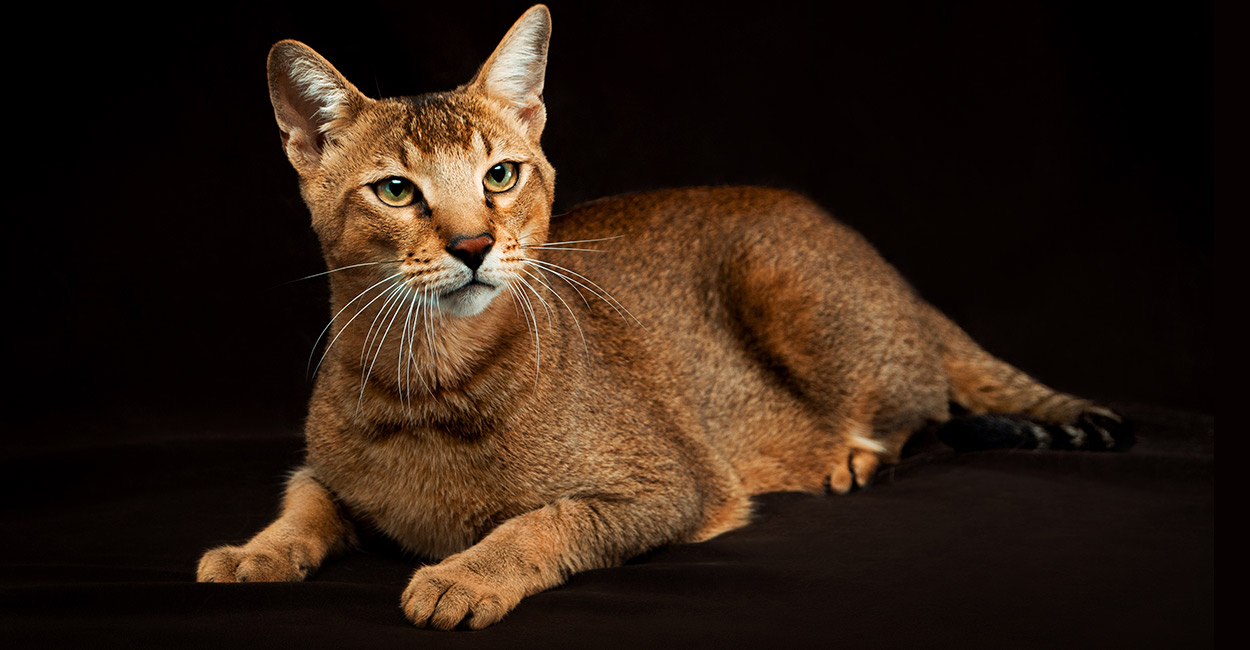 Alison Page has lined up the very best Chausie cat names, so that you don't have to be stuck for inspiration when your new cat comes home…
If you're planning on adding a beautiful Chausie kitten or cat to your household, you might want to have a name in mind for your new feline friend before you get her home.
We've put together a selection of what we think are some great Chausie cat names if you are getting an older kitty, as well as some totally cute Chausie kitten names too.
If you opt for one of these ideas, do remember that your cutesy little kitten will grow up into a lithe, elegant jungle hunter one day!
Finding the Best Chausie Cat Names
With over 150 name ideas to look at just in this article alone, it would be easy to forget your favorites!
But don't worry!
All you need to do is take a note pad and simply jot down all the names you like the best.
Once you've gone right through the whole list, take your note pad and prune the names you've chosen down to a few that are your favorites.
All you need to do then is pick the purrfect one that best suits your new pet!
If you've narrowed your selections down to three or four, why not wait until your new Chausie cat or kitten takes up residence before making your final choice.
That way, you can see which of your preferences suits your cat best!
Naming Your Chausie Cat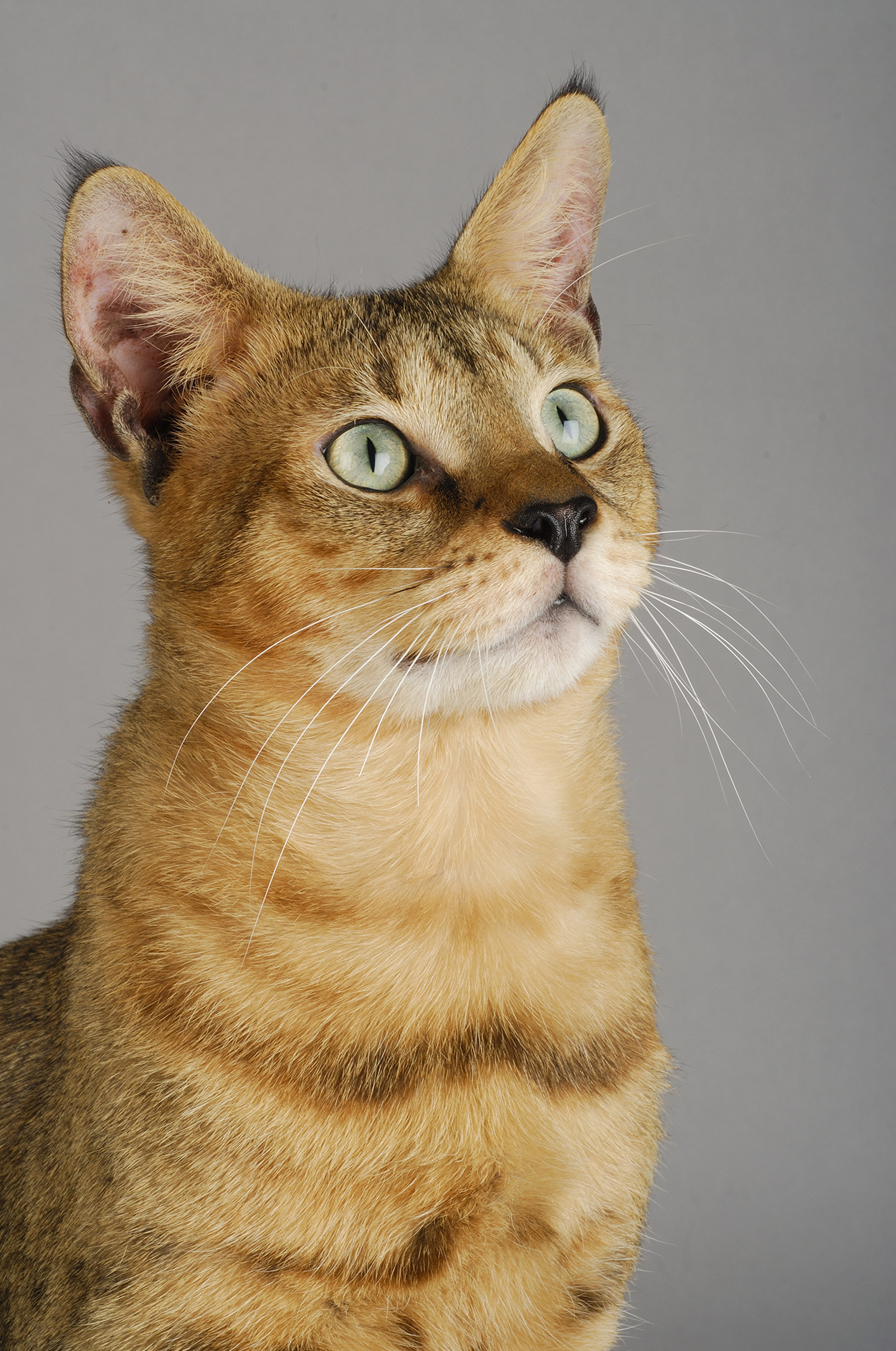 Although it's great fun to choose a name for a new pet, you really do need to get it right.
Remember, whatever name you choose for your stunning new Chausie kitty will have to last her (and you) a lifetime!
You will certainly have plenty of sources of inspiration for your new Chausie kitten or cat's name.
Some people like to wait until they get their new pet home before choosing a name for her, based on her own individual looks and personality.
Other owners go down the route of naming their pet after their favorite actor, singer, cartoon character, or even a family member or best friend!
You might prefer to settle on a name that reflects your unusual pet's exotic and mysterious ancestry.
The options open to you are almost endless, so how can you possibly choose?
The Long and the Short of It!
It's important to choose a Chausie kitten name that you really like and that your pet will find easy to remember.
Even if you opt for a long "formal" name, it's a good idea to pick one that can be shortened too.
Your pet will find it much easier to learn and respond to a brief nickname, but you can still have the longer name you first wanted.
It's a win-win for everyone!
CATegorize!
We find that breaking down a long list of Chausie cat names into separate categories works well.
So we've done just that in this article to get you off to a flying start!
Keep reading for lots of great Chausie cat names.
Even if you don't finally plump for one of our ideas, you may be inspired to choose one of your own!
And a good place to start looking for inspiration for your new pet's name is by considering Chausie cats' unique looks and her characteristics.
Chausie Cat Physical Appearance
The Chausie cat is a hybrid pet with a very interesting and exotic heritage.
Classified as "exotic" by The International Cat Association, the Chausie is thought to be the result of cross-breeding the wild jungle cat (Felis chaus) with the domestic cat (Felis catus).
And the Chausie's is beautiful, eye-catching looks hark back to their wild cat ancestry.
They have long, lithe, and powerful bodies, giving them the look of a mini mountain lion.
Their coats can be solid black, black grizzled tabby, and brown tabby, and some Chausies have pronounced tabby stripes on the upper part of their legs, so you could even find that you have a tiger in your family!
These kitties have a rather haughty appearance with high cheekbones and slanting eyes that vary in color from yellow to lime, and occasionally aqua.
On the cuteness front, Chausie cats have it in abundance!
Their large, tall, tufty ears and a somewhat shortened tail certainly give them the "aw" factor!
Chausie Cat Personality
Chausie cats of both sexes have curious, friendly personalities, and they love to spend time in the company of their human owners.
Despite their wild ancestry, most Chausie cats are chilled-out and relaxed.
As well as relaxing in the sun, they will happily settle on your lap for a cuddle and a gentle grooming.
They also get on well with other cats and with dogs too, provided they are properly and carefully socialized.
So, now you know what to expect from your exotic Chausie cat when you get her home, let's get to work on choosing her name!
Female Chausie Cat Names
Names for girl Chausie cats can be tough, exotic, or just plain cute!
Whether you like old-style girly names, something classy, or something cutesy, there's something for everyone in our list!
Alsa
Aphrodite
Astral
Athena
Aura
Azita
Babette
Baby
Bardot
Beauty
Bentina
Candy
Carioca
Cleo
Cocoa
Daisy
Damson
Dannie
Darlene
Echo
Enya
Eudora
Faye
Gorgeous
Olive
Opal
Sheba
Star
Xena
Male Chausie Cat Names
Of course, not everyone chooses a lady Chausie cat as their new furry bestie.
So, if your new pet is a boy we've still got you covered when it comes to choosing a name for him!
Names for boy Chausie cats can be tough, reflecting their wild cousins' personalities.
Or, if your kitten is particularly cute, you might prefer something a little softer.
Alternatively, you might decide to just pick a boy's name you really like.
Here are our ideas for male Chausie cat names:
Amazon
Apu
Asia
Asia
Atka
Austin
Bagheera
Baloo
Bob
Calico
Carob
Chris
Clarence
Clive
Conan
Dante
Dave
Dexter
Diablo
Enyo
Hunter
Jim
King
Nile
Orion
Osiris
Othello
Raja
River
Stripe
Tabby
Tiger
Wildcat
Xerxes
Zander
Cool Chausie Cat Names
Chausie cats of both sexes are undeniable cool!
Their air of mystery and wild, jungle heritage can provide a great source of inspiration for choosing some cool Chausie cat names.
So, here you go Dude; check out these name ideas that we think are totally rad!
Batman
Bodhi
Boss
Casino
Chanel
Cheetah
Chief
Dali
Darwin
De Nero
Déjà vu
Dude
Ebony
Ego
Fame
Ferrari
Flint
Harley
Icon
India
Jaguar
Unusual Chausie cat names
Sticking with the cool and unusual theme, here are some more offbeat Chausie names which would suit a quirky cat.
Jazz
Karma
King Coal
Lucifer
Luna
Lynx
Minx
Mirage
Mystic
Myth
Ninja
Obsidian
Omen
Onyxa
Orion
Panther
Pilot
Qwerty
Ra
Radar
Rebel
Rocky
Sage
Solar
Storm
Tattoo
Titan
Tizzy
Cute Chausie Cat Names
Just like any kitty, Chausies can be super-cute!
Whether your gorgeous kitty is being playful, affectionate, or just plain crazy, she will certainly have the ability to send everyone who meets her into goo-goo territory!
What do you think of these cutesy suggestions?
Baby Doll
Bambi
Blossom
Booboo
Bubbles
Bunny
Cookie
Cuddles
Cupcake
Cutie Pie
Flower
Giggles
Hobo
Kittycat
Lambchop
Marshmallow
Moonbeam
Muffin
Munchkin
Muppet
Nibbles
Nugget
Patches
Peaches
Peanut
Pickles
Ping Pong
Pixie
Popcorn
Pumpkin
And if these names aren't quite cutesy enough for your new furbaby, check out 200 more Cute Cat Names on our list!
Chausie Cat Names Based On Eye Color
Chausie cats can have yellow, lime or aqua-colored eyes.
This feature can be a great source of inspiration for names.
What do you think of these ideas, based on the color of your kitty's peepers?
Aventurine
Azure
Buttercup
Custard
Deep
Emerald
Envy
Gem
Ivy
Jade
Jealous
Lapis
Leaf
Lime
Neptune
Onyx
Quartz
Sapphire
Sunny
Topaz
Tourmaline
Turquoise

Best Chausie Cat Names
It's really important that you choose the right name for your new Chausie cat.
After all, her name will be with her for the whole of her life – just like her new adoring owner!
However, name choosing should still be a fun experience for you and for your whole family.
And no matter whether you are seeking a totally cute Chausie cat name for your darling little kitten or a rough-tough boy's name for your mysterious jungle predator, the perfect name will present itself!
You may even find the ideal name for your pet right here in this article!
However, if none of the names we've suggested here are suitable for your purrfect pet, our site still has plenty of other options for you to look over!
Check out our suggestions for Unique, Cool, Awesome, Clever, and Funny cat names!
Have you been choosing Chausie cat names?
We'd love to know what name you finally chose for your gorgeous new Chausie cat or kitten.
Why not introduce us in the comments section below?
Make sure you also take a look at our guide to black cat names!