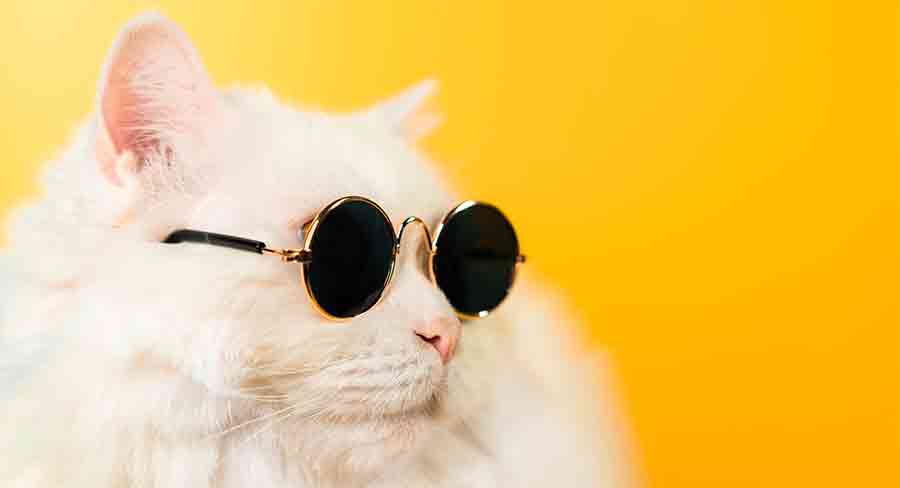 Check out these super cool female cat names! Today we will share lists of awesome ideas for naming your cool cat. We'll give you badass inspiration, and help you to pick a cool girl cat name everyone will love.
The Best Cool Female Cat Names
If you're looking for cool female cat names, then look no further. We have 200 names that are guaranteed to impress everyone your kitty meets. Starting with these, our 50 favorite cool female cat names.
Adeline
Amara
Arya
Ava
Cali
Camila
Catalina
Clementine
Daphne
Eden
Ella
Ember
Evangeline
Genesis
Hadley
Hazel
Isabella
Jasmine
Juliet
June
Juniper
Lyra
Magnolia
Mia
Mila
Misty
Monroe
Naomi
Nicole
Nora
Nova
Octavia
Olive
Paloma
Phoenix
Piper
Regina
Riley
Robyn
Sadie
Sage
Serenity
Skylar
Stella
Violet
Vivienne
Willa
Winter
Wren
Zuri
Cool Female Cat Names
Did you know that the proper term for an unspayed female cat is a queen? And of course, they fit the name perfectly!
Female cats are effortlessly cool. They are the embodiment of poise and nonchalance, and everything about them exudes self confidence. So it's hardly surprising female cats have been the muse of deities, superheroes, art and music, for millennia.
Interestingly, there's very little tangible evidence that the personality of female cats is at all different from that of male cats. But, one survey of cat owners revealed that female cats were more likely to be described by their owners as aggressive or fearful, and less likely than males to be described as affectionate or friendly.
So perhaps you female cat does need a cool name to reflect their aloof temperament. Now let's look at some more categories of cool female cat names.
Cool Female Cat Names Inspired By Deities
Female cats are frequently proud and noble. They are goddesses in their own homes. So, what about one of these names, inspired by ancient goddesses from around the world?
Alectrona – Greek goddess of the sun
Antheia – Greek goddess of gardens
Aphrodite – Greek goddess of love and beauty
Artemis – Greek goddess of the hunt
Athena – Greek goddess of wisdom, poetry and art
Bastet – Egyptian goddess represented as a cat or lioness
Bia – Greek goddess of force and raw energy
Calliope – Greek muse of epic poetry
Ceres – Roman goddess of farming
Chia – Native American moon goddess
Circe – Greek goddess of magic
Demeter – Greek goddess of farming and fertility
Diana – Roman goddess of the hunt, and the moon
Eris – Greek goddess of chaos
Flora – Roman goddess of spring
Fortuna – Roman goddess of fortune
Freyja – Norse goddess of love, battle, and death
Frigg – Norse goddess of foresight and motherhood
Gaia – Greek goddess of the Earth
Hathor – Egyptian goddess of the sky, sun, music and dance
Hebe – Greek goddess of eternal youth
Hecate – Greek goddess of magic
Hel – Norse goddess of the underworld
Hestia – Greek goddess of the home
Idun – Norse goddess of spring and new life
Inanna – Mesopotamian goddess of love, beauty, war and justice
Isis – Egyptian goddess of motherhood and protection
Izanami – Japanese goddess of death ad creation
Juno – queen of the Roman goddesses
Kali – Hindu goddess of time, creation and power
Menhit – Egytian lioness goddess
Metis – Greek titan goddess of wisdom
Minerva – Roman goddess of wisdom
Morrigan – Celtic Goddess of war, fate, magic, and witches.
Neith – Egyptian creator and hunter goddess
Nut – Egyptian sky goddess
Osun – pan-African goddess of divinity, femininity, fertility, beauty and love
Persephone – Greek goddess of vegetation and spring
Rhea – Greek goddess of nature, Gaia's daughter
Selene – Greek goddess of the moon
Sif – Norse goddess of homes and crops
Skadi – Norse goddess of winter and hunting
Thalia – Greek muse of comedy
Themis – Greek goddess of divine order
Tia – Native American goddess of peaceful death
Tyche – Greek goddess of prosperity and fortune
Valkyrie – Norse goddess-like figures who choose who will be slain in battle
Venus – Roman goddess of love and prosperity
Vesta – Roman goddess of family and home
Zana – Native American goddess of the moon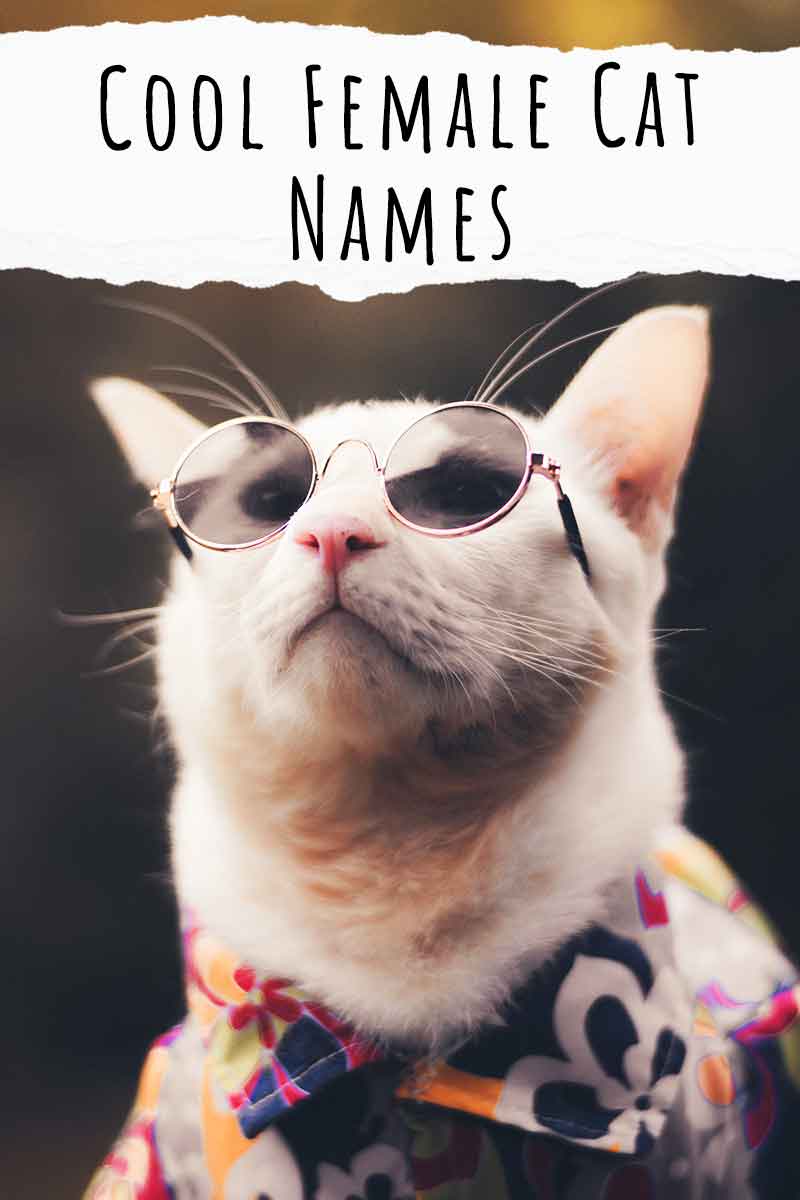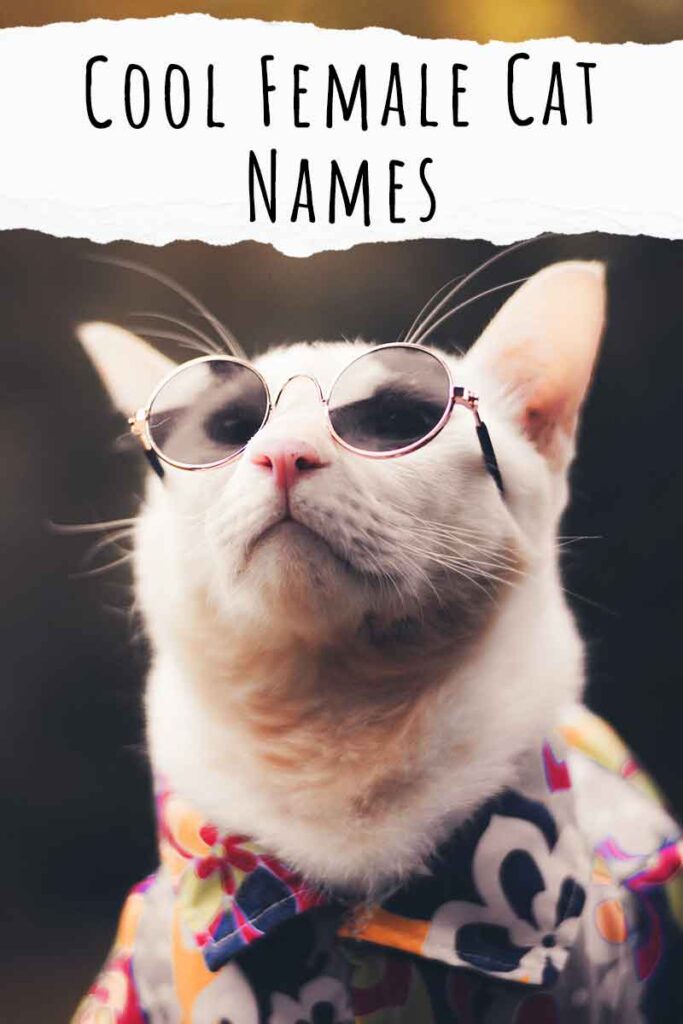 Note – Some of these deities here represented many more areas of life than we've got space to describe, so be sure to look up all the details of any that appeal to you! But if names from the past don't appeal very much, our next category is much more modern.
Cool Female Cat Names Inspired By Comic Books
Heroes, antiheroes and villains from comic books are all great sources of cool female cat names. After all, one of the most easily recognized and most memorable antiheroes to date is Batman's nemesis turned love interest Catwoman! So what about one of these names for your kitten?
Barbara (Gordon, Batgirl)
Betsy (Braddock, Psylocke)
Carol (Danvers, Captain Marvel)
Dazzler
Diana (Wonder Woman)
Dinah (Drake, Black Canary)
Emma (Frost)
Felicia (Hardy, the Black Cat)
Gamora
Harley (Quinn)
Hela
Janet (van Dyne, the Wasp)
Jean (Grey)
Jennifer (Walters, She-Hulk)
Jessica (Drew, Spiderwoman)
Kamala (Khan)
Kara (Zor-El, Power Girl)
Katherine (Kane, Batwoman)
Kitty (Pryde)
Lois (Lane)
Mary-Jane (Watson)
Mera
Natalia (Romanov, the Black Widow)
Nebula
Pamela (Isley, Poison Ivy)
Raven
Rogue
Selina (Kyle, Catwoman)
Shiera (Sanders Hall, Hawkgirl)
Starfire
Storm
Susan (Storm, the Invisible Woman)
Wanda (Maximoff, the Scarlet Witch)
Zatanna (Zatara)
Unsual Cool Female Cat Names
For a lot of people, cool and unusual go hand in hand. And the best names are the ones that people will only ever associate with your cat, and are unlikely to ever encounter on another feline elsewhere. For example, one of these:
Agnes
Augusta
Chandler
Dahlia
Darcy
Dido
Galilea
Halo
Hunter
Iggy
Indigo
Lucille
Lyric
Mercy
Ophelia
River
Royalty
Scout
Shay
Soul
Veda
Waverley
Winter
Yoko
Zelda
Zooey
Zora
Androgynous Cool Female Cat Names
Unisex, or androgynous names for female cats also have a special kind of cachet. Here are some of the ones we like best:
Ali
Andi
Angel
Ash
Aubrey
Bailey
Blair
Billy
Blake
Bobbie
Cameron
Charlie
Dylan
Drew
Elliott
Finn
Frankie
Jade
Jamie
Joey
Jordan
Jules
Kelsey
Lou
Mackenzie
Morgan
Paris
Quinn
Riley
Rudy
Sasha
Sidney
Stevie
Taylor
Terry
Wyatt
Ice Cool Female Cat Names
Some of our pet girly cats are more than just cool. They're ice cool. How about a name to show that off?
Alaska
Alpine
Arctic
Avalanche
Blizzard
Breeze
Dawn
Elsa
Eskimo
Everest
Flurry
Freezer
Frost
Frostbite
Gelato
Hail
Iceberg
Ice Cube
Igloo
Milkshake
Mochi
Polar
Shiver
Snowflake
Winter
Awesome Female Cat Names
A lot of the cool ideas we've already looked at are quite human-sounding. But, some people think the most awesome female cat names are those that sound nothing like human names! Here are some you might love.
Bandit
Brandy
Chanel
Comet
Electra
Fang
Jazz
Jinx
Lightning
Magma
Nacho
Nitrogen
Nova
Pepsi
Phoenix
Polo
Quartz
Salsa
Shadow
Spice
Storm
Tequila
Vax
Whiskey
Zinc
Badass Female Cat Names
The list of badass women in the world is endless. How about some of these names as a perfect choice for your equally badass new kitten?
Althea
Amelia
Arethra
Bessie
Cecilia
Greta
Harriet
Hypatia
Ida
Kathrine
Khutulun
Komako
Marie
Margaret
Mileva
Mirabel
Misty
Policarpa
Ronda
Ruth
Serena
Sharmila
Simone
Valentina
Venus
Cool Female Cat Names Inspired by Appearance
And if you still haven't found a name you love, how about we go back to basics and take a look at some inspired by our wonderful felines' appearances.
Apollo
Cayenne
Checkers
Cloud
Cola
Ebony
Eclipse
Espresso
Foxy
Freckle
Furball
Ghost
Jigsaw
Lunar
Merlot
Minnie
Mocha
Phantom
Rum
Sesame
Slate
Tango
Tiger
Tink
Titan
Choosing Cool Female Cat Names
We hope you have enjoyed these lists of cool female cat names.
If you're naming a kitten, why not try rotating through a shortlist of your favorite names for a few days, to see which suits her best?
Remember that if your cat will be allowed to roam outdoors during the day, then her name is something you're likely to have to shout across the yard at dinner time to call her home.
So, make sure it's something you'll feel confident and unembarrassed about. Hel was an awesome goddess, but it's an odd word for your neighbors to hear you calling out the back door at dusk!
Once you've settled on a name, say it softly to your cat several times a day, whilst feeding her a few treats.
She'll quickly learn to come running when you call her!
What Is Your Cool Queen Called?
Let us know in the comments box down below!
You Might Also Like
References
Barry & Cromwell-Davis. Gender differences in the social behavior of the neutered indoor-only domestic cat. Applied Animal Behavior Science. 1999.
Bennett et al. Assessment of domestic cat personality, as perceived by 416 owners, suggests six dimensions. Behavioural Processes. 2017.
Hart & Hart. Your ideal cat: Insights into breed and gender differences in cat behavior. Purdue University Press. 2013.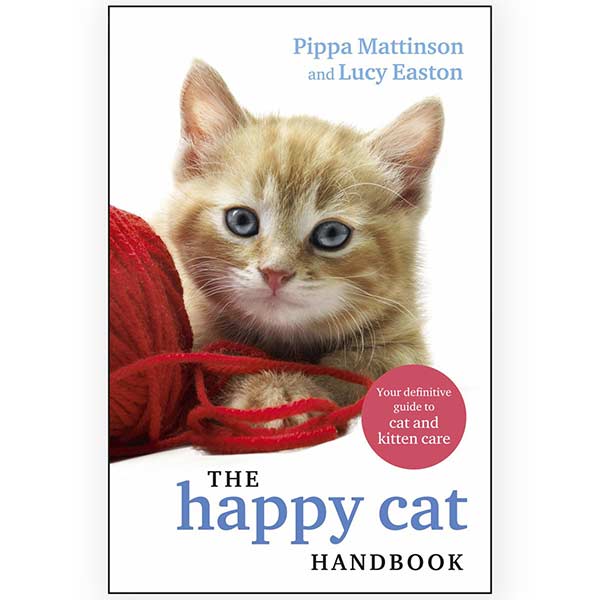 Your Amazing Cat!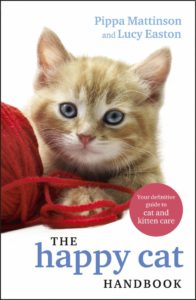 We are so excited to share our new book with you!
If you have enjoyed your visit to The Happy Cat Site we think you'll love The Happy Cat Handbook.
Written by the founders of this website including the author of the hugely successful Happy Puppy Handbook, it's packed with cat care information and fascinating cat facts.
Grab your copy today!