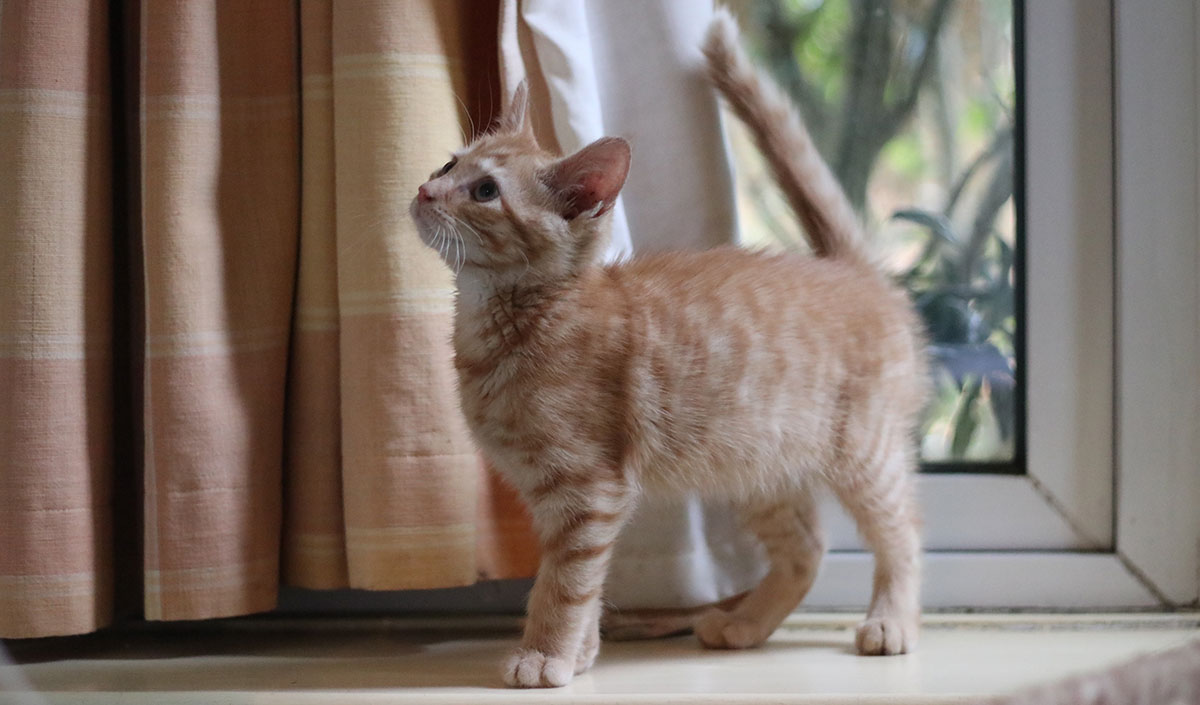 6th November – Billy is ten weeks and five days old
Sunday has come around again so quickly and as usual, Billy will get to see more of the family today
He is already so much a part of the family, it feels as though he has been here for much longer than two and a half weeks
Last night was Guy Fawkes night – or bonfire night – as we tend to call it – here in the UK.
There were huge firework displays in towns and villages up and down the country and ours was no exception.
Billy listened to the bangs with interest.
I thought he might be curious to watch the lights in the sky through the window, but he wasn't. He doesn't seem bothered by the explosions either, which was good.
Home alone kitten
We left Billy alone for a couple of hours today. It was my elder grandson's birthday and we all went to visit him.
This is the longest Billy has been left since he came to us, and I shut him in my office where he sleeps at night, and where he has a litter tray.
Rather than leaving him alone with the run of the whole house. I felt that the opportunities for mischief were reduced this way.
When we returned it was nice to see that he was fast asleep in his kitten cave on my desk. Looking very relaxed indeed

A spikey tale
One of Billy's favorite things is Tess's long tail.
And he is becoming increasingly determined to capture it, and increasingly rough
Tess is basically just a very happy person. Everything pleases her.
If I get up, she is pleased. If I sit down, that pleases her too. If I say her name she is pleased. Put the kettle on – pleased.
Someone at the door?  Also pleased.
And when Tess is pleased, her tail wags. This all adds up to a LOT of tail wagging. Over which she has absolutely no control.
Billy finds this irresistible
Billy has tried many different ways to capture Tess's tail, and puts a lot of effort into planning his moves.
Tess happily lets him pounce and grab, but draws the line at biting.
Billy always ends up getting over excited and sinking his teeth in, at which point Tess gets up and moves a few feet away, and he has to begin all over again with planning and executing his ambush and attack.
Still, it keeps him quiet for a while.
In fact, the pursuit of Tessie's tail occupies much of Billy's waking hours. Which as we established recently do not amount to much.
Because sleeping, is how Billy likes to invest the majority of his time.
The battle of the table continues
Unfortunately Billy has now decided that one of his chosen sleeping spots is in the middle of the kitchen table
As you know if you have been following along, I have decided that the kitchen table is out of bounds.
This is not going well for me.
I can control what and who is on my table while I'm in the room. And Billy now makes fewer attempts to get on the table when we are eating.
But Billy has figured out that if I leave the room, I can't see what he is doing.
So he waits patiently for me to depart and I frequently find him asleep there when I return
How to keep a kitten off the table
There are few things I could do
I could set up some kind of video system and watch the kitchen table all day from other parts of the house – then be mean to him when I catch him there. Not very appealing in several respects.  And probably not very effective either
I could keep all the kitchen doors shut. Not very convenient and might confuse Billy when he wants his litter tray as he'd have to go 'the long way around'.
I could construct some kind of alternative high cat platform for him to sleep on up high.  Sounds like quite a big deal…
I could give up trying to bar Billy from the table.
I must say, this last option is becoming more attractive. I'll let you know how it goes!  And if you have any tips, feel free to comment below.
Billy the kitten's nine names
Most cats have nine lives (allegedly) but Billy seems to have acquired nine names.
Billy Stripes
Billy boy
Mister Stripes
William Stripes! (when discovered on the table)
Tiger stripes
Billy the Kitt
Bootstripes Bill
Billy Whizz
And just plain Bill
Personally I think Billy is a fine name, but everyone else seems to enjoy experimenting. I suspect Mister Stripes is going to stick.
It suits him.
And his handsome ginger stripes are darkening and becoming more defined with each passing day. Especially on his legs
Allergy update
Today is the last day I can take antihistamines as my allergy test will be in four days time.
I am a little nervous as to what will happen when the antihistamines leave my system. But, I have been cutting down, and only took half a cetirizine tablet (5mg) yesterday and the day before.
Tonight I'll take just a quarter tablet. I'm still itchy and a bit puffy, but no worse than I was four or five days ago.
So I am really hopeful that this will go ok, and that either I am not allergic to Billy, or my body has adjusted and the allergy is mild enough for me to cope long term.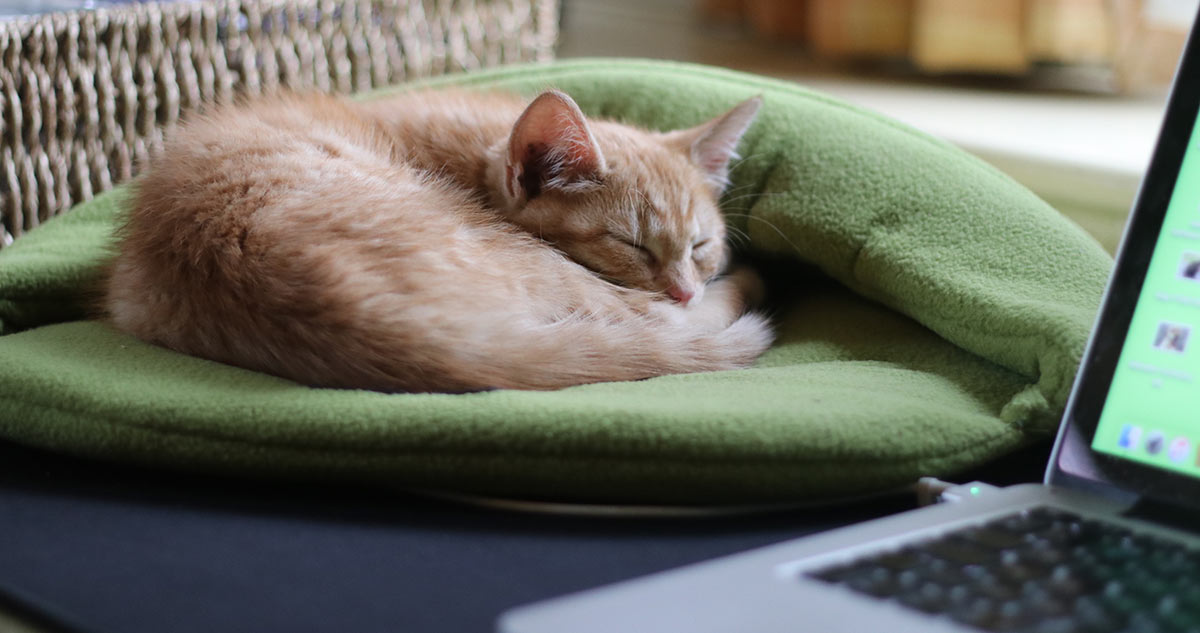 Tuesday 8th November – Billy is eleven weeks old today
He grows more affectionate with each passing day and is my constant companion.
He isn't allowed in my bedroom, but if I spend any time in there, he can almost always be found sitting outside the door waiting for me when I come out.
I have a kitten cave on the desk in my office and Billy likes sleeps next to me while I work. Or where he can sit and watch the birds on the bird table outside my window.
I try hard to remember to wash my hands every time I handle him.
Kitten allergy?
As my allergy appointment draws nigh, the allergy issue dominates our thoughts.
Yesterday I woke up with some significant swelling around my eyes for the first time since I was treated with steroids, and it has reminded me that the allergy problem is still not solved.
The swelling subsided as the day wore on, but was back again this morning
I can't take any anti-histamines now, until I have seen the allergy specialist, which adds to the worry, as does my husband, whom I caught hunting around the house for the Epipen he was prescribed years ago and has never needed.
It has made me think.
The time has come to seriously consider what will happen to Billy if the consultant advises that Billy is the cause of the facial swelling or angioedema as they like to call it.
I think that the only thing that would make me part with Billy now would be if the allergy specialist believes I am at risk of compromising my airway, and that it isn't safe for me to continue living with him.   
In that event, there are two homes waiting for Billy.  Both my younger daughter, and my younger son would be willing  to adopt him.
Homes for Billy
My daughter already has a lovely cat, Oscar, and I am worried that the arrival of a new kitten might upset the balance of their happy family.
Older cats have been known to leave home when new ones are introduced. And older cats may reject or even attack kittens.
Lucy and I also work together to she will inevitably have cat dander on her clothes which means potentially continued low levels of exposure for me.
So it might make more sense for Billy to go to my son and his girlfriend, who don't yet have any pets, and whom I see less often
It is just awful having to think of these things, but it seems to be the responsible thing to do.
I keep scouring the internet for stories of people who have successfully coped with cat allergies, without losing the cat.
But I can't find anyone with significant angioedema (swelling) that has written about doing so. All the published anecdotes seem to involve respiratory problems.
Wednesday 9th – Billy the kitten is eleven weeks and one day old
Tomorrow is the allergy appointment – looming large
Today was the day our central heating boiler chose to stop working. Not the coldest day of the year, but quite chilly enough.
Billy, me, and my puffy face, have spent the day camped in front of the wood-burning stove in our living room.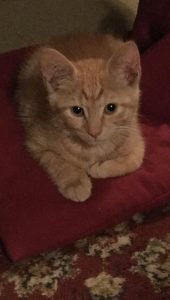 I sat on the floor right next to the stove, with my back against the couch, as that's the warmest place.
Sometimes Billy slept on a cushion on the hearth rug next to me.
And sometimes he got onto the couch and patted gently at my hair
He also thought it quite entertaining to sit on my shoulder then slide under my neck with his tail up my nose (just what the doctor ordered), until he reached the other shoulder.
All the while chirping quietly to himself
Every now and then I lift him down to the floor.
Then Billy and I have a conversation. It goes like this
Billy: Can I sit on your lap
Me: no, I'm trying to work
Billy: just for a minute
Me: get off the keys Billy you just typed >>kkkkkw!!!jjxhrr$
Billy: when can I have a cuddle
Me: when I have finished this article
Billy: there is something crawling around your screen – I'll get it for you
Me: NO Billy, that is my cursor
Billy: Have you seen me balancing on the top of the fireguard? Pretty cool Eh?
Me: Billy GET DOWN that's dangerous.
You know the kind of thing
But mostly he is pretty good and I just want tomorrow to come and the allergist to tell me I'm allergic to anything in the world apart from him.

November 10th – Billy is eleven weeks and two days old
Words cannot express how I feel writing this
Billy is here to stay. My allergy is not to cats.
I set off for my appointment at the allergy clinic at Clare Park Hospital in Surrey at 9 o'clock this morning. My heart was in my mouth and my throat dry.
Half of me was convinced I was going to be told to get rid of my cat, everything pointed to a cat allergy.
The other half of me was hanging on to hope.
How could I have spent two days cuddling and kissing my kitten and no reaction until 48 hours after he arrived in our home? Why did I not have any respiratory symptoms?
Yet some of the stories I had read, confirmed that urticaria and angioedema can indeed result from a cat allergy. And my GP's conviction that the kitten was the problem had pretty much convinced me to expect the worst.
Billy was practising his balancing technique when I left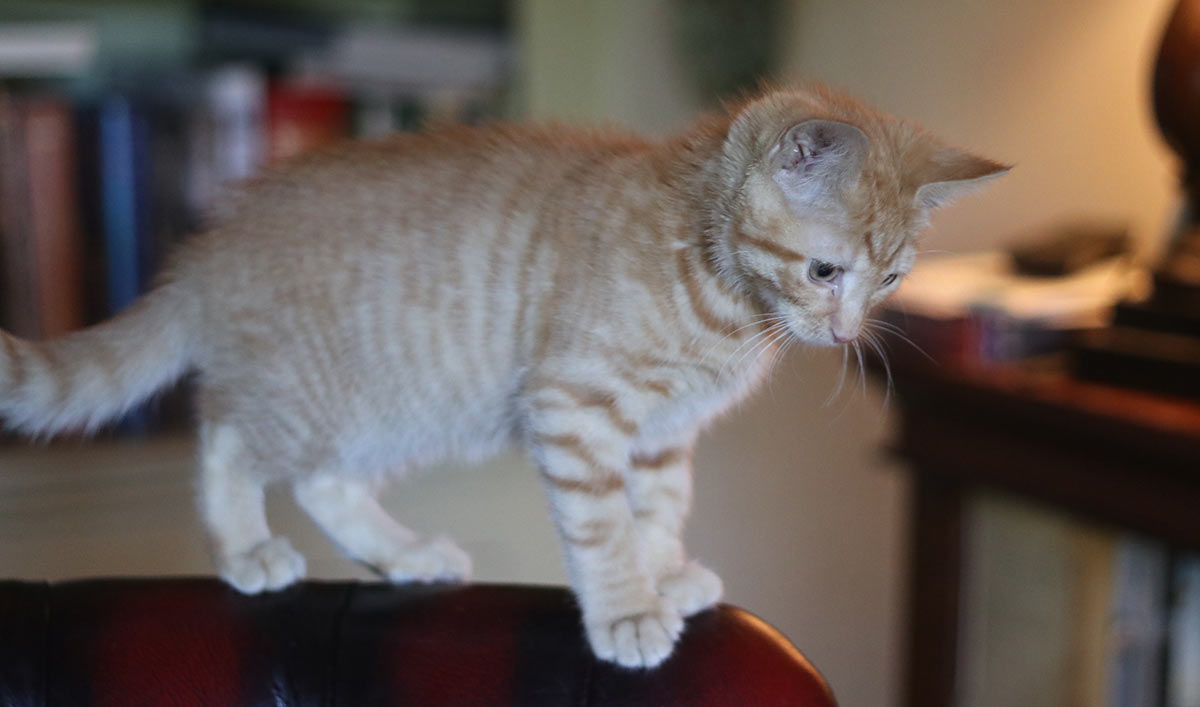 Using a leather chair in the living room.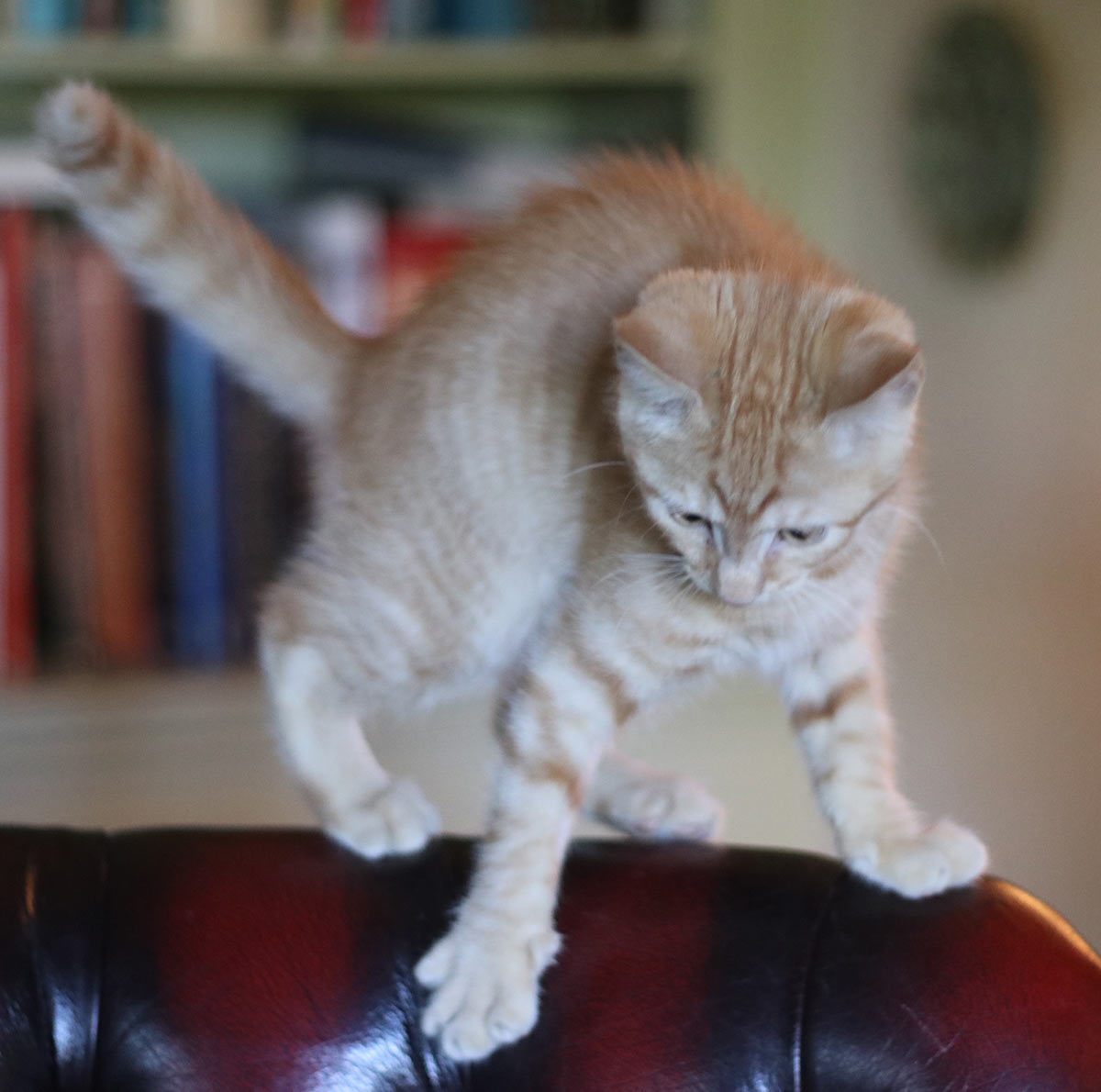 He's getting better at it every day

The allergy consultant
The allergy appointment was for 10 o'clock and I was half an hour early, but the consultant was already there and happy to let me go straight in.
He listened patiently to my story of woe, the marshmallow face, the giant upper lip, the top to toe rash, the burning and itching, the steroids, and so on.
And talked to me about what had happened in the preceding few hours before my angioedema had set in.
I liked that he was focussing on those few hours!
In the end, we agreed that there were various possibilities including
The cat.
The cat's fleas ( I had forgotten about those – we'd treated him for them early on).
And the dust in my vacuum filters that I had cleaned out the night before the attack (I didn't want to think about the contents of those as it was mostly pet hair).
The cat allergy skin test
The test itself was interesting
The consultant drew a line down the inside of my forearm and wrote a string of letters above and below the line. The letters above were mainly external allergens – various pollens, dogs, cats, mould, feathers, and dust mites.
The letters below were mainly ingested allergens, dairy, wheat, etc.
At the top of the line were two controls, plain water, and histamine. The histamine should produce a reaction, the water should not.
He opened a box straight out of an alchemists treasure trove. Full of tiny bottles with droppers.
Below each letter he placed a tiny drop of the relevant allergen. He then took a sharp blade and made a tiny scratch in the center of each droplet.
One droplet immediately began to burn.
While we were waiting for a reaction to develop, he listened to my chest and did some tests of my respiratory function. Apparently I have plenty of puff and no wheezing. Which doesn't fit well with a cat allergy.
Within a very few minutes the culprit was clear.
My burning droplet had turned into a distinct red raised lump while all the other droplets apart from the histamine control were conspicuously boring.
The culprit?
Household dust mites.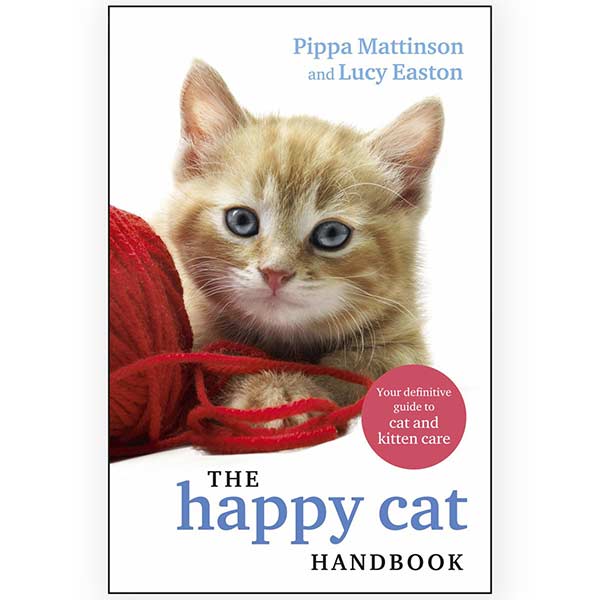 Like thousands of other people I am allergic to house dust mites.
A house dust mite allergy
House dust mites are tiny microscopic creatures that live in all our homes, not just in my grubby one. Many people are allergic to a protein found in dust mite poop
A serious dust mite allergy can be a very challenging problem
But, the chances are, my late night vacuum filter cleaning had given me a massive dose of dust mite poop.
I may get away without further problems if I simply take a few precautions and avoid handling concentrated dust sources like this again.
My heart goes out to severe dust mite allergy sufferers, but I have to tell you that by this point I was dancing on air
"So it's not the cat?" I said
"No", he replied "there is no reaction to cat allergens, or dog allergens" ( or for that matter feather or any other animal allergen lined up on my forearm. )
I could have kissed him.
Possibly realising this he pushed his chair back and began to talk about dust mites.
I, on the other hand, wanted to talk about my kitten.
I told him how the results had made my day and how sad I had felt being unable to cuddle my kitten, or put my kitten near my face, let alone kiss him
He smiled.
"Go home and kiss and your kitten" he said
So I did
Your Amazing Cat!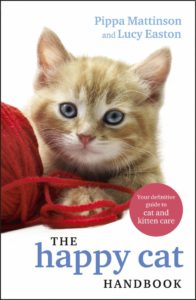 We are so excited to share our new book with you!
If you have enjoyed your visit to The Happy Cat Site we think you'll love The Happy Cat Handbook.
Written by the founders of this website including the author of the hugely successful Happy Puppy Handbook, it's packed with cat care information and fascinating cat facts.
Grab your copy today!
Free Updates For Cat Lovers!
Our cat care articles, tips and fun facts, delivered to your inbox