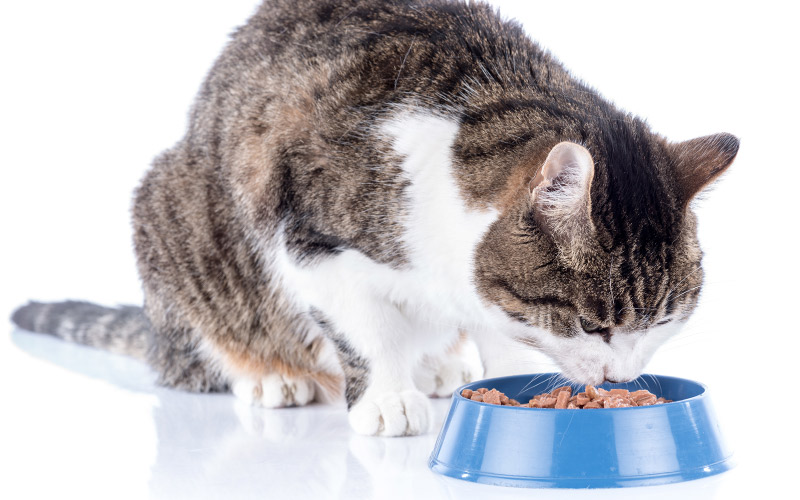 Welcome To Our Guide To The Best Canned Cat Food! Giving You Top Tips And Reviews, To Help You Pick The Right Product For Your Pet.
We all want the best for our feline friends, but with so many food options available in the marketplace today, picking the best canned cat food isn't an easy choice.
The pet food landscape has never been more crowded, and that's good news for our furry friends.
But what's a responsible, loving pet parent to do when confronted with such a dizzying array of cat food choices?
If you've decided to feed your beloved moggie with only the very best canned cat food, we have some good news for you: we've already done the research for you!
All you need to do is read on to discover some of the finest canned cat food options available.
Choosing to feed your fur baby a canned cat food over a dry cat food is a personal choice. And one that is based on a variety of considerations.
The best canned and dry cat foods both provide a healthy, well balanced diet, and can be chosen according to the stage of life your feline is in.
If you're in a hurry, you can check out our top 5 best canned cat foods here.
There are plenty more to choose from below.
And it's not just about health and age.
Price and convenience are other important considerations that cat lovers think about, and
our reviews present a range of carefully chosen canned food options for owners to consider.
Of course it would be simplest if we could just ask our kitties which food they like best!
But if your cat has a fussy palate like my black tabby Fuzzy does, that wouldn't get us very far, would it?
Best Canned Cat Food
So, what is the best canned cat food?
Let's take an in-depth look at the very best canned cat food choices available today.
It's important to know that if you're overwhelmed by the zillions of varieties out there when it comes to picking the best canned cat food, you have help!
After all, the dietary options are almost limitless, from high protein to low carb to natural canned cat food.
Remember, you don't have to go it alone when choosing the best food for your cat. Don't overlook your vet when considering your cat's diet.
After all, you relay on her for important medical information, so why not take advantage of her excellent understanding of feline nutrition?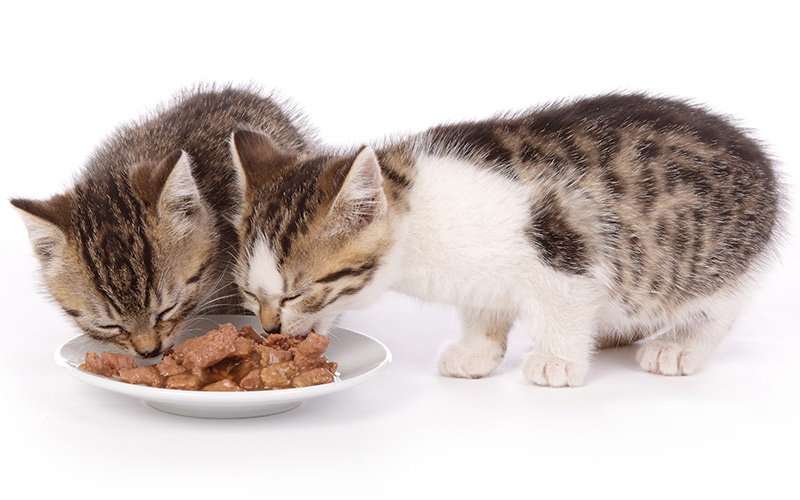 You can also look for an Association of American Feed Control Officials (AAFCO) endorsement, which indicates that the product is of the highest quality.
Lastly, when picking a canned cat food, consider buying a package that comes with a variety of flavor choices, not just one; your cat is sure to tell you which flavor profile he prefers!
Healthiest Canned Cat Food
The healthiest canned cat food is the one that best reflects your cat's natural dietary needs. But it might also be one that takes into account their own personal health requirements too.
For example some cats have allergies, sensitivities or urinary problems that can benefit from a specialist cat food.
If your cat has a medical problem, then chat to your vet before picking your cat food.
Natural Canned Cat Food
If your cat is in good health and has no other needs to take into account, then you might like to consider a natural canned cat food.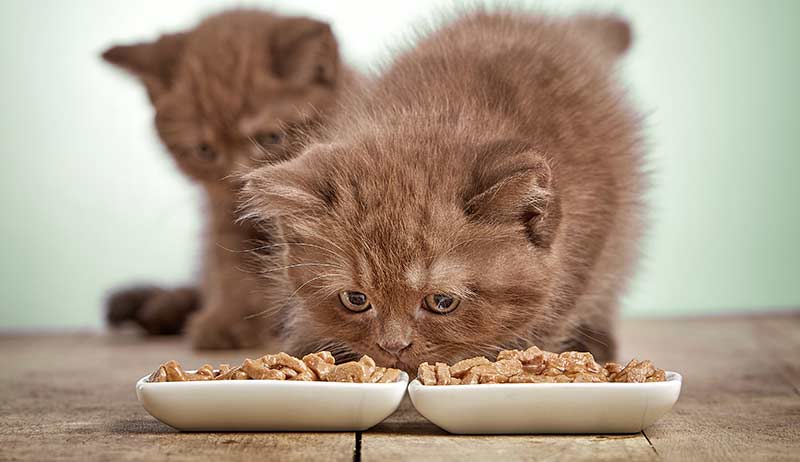 Look for one that has high quality ingredients, and takes into account that your cat is a obligate carnivore.
They need as high a proportion of meat as possible, and as little 'filler'.
Natural canned cat food is that which reflects a cat's natural diet.
Looking for grain free, high protein and low carb are a few ways of searching for the best canned cat food.
Grain Free Canned Cat Food
You probably know that grain free cat food is popular with cat owners because they can better reflect their natural diet, but also because they are more likely to help their cat to remain at a healthy weight.
Purina Pro Plan True Nature Natural Grain Free Formulas Canned Cat Food
We're happy to report that based on canned cat food reviews, the Purina brand of grain free foods is popular with both cats and their owners.
Flavor choices include fish, fowl and beef, for even the most discriminating palate! True to its name, the food contains no grains and includes numerous sources of protein.
You can choose to purchase a 24 can pack that includes 3 ounce cans.
Wellness Brand Cat Food
The Wellness brand is a respected leader in the cat food industry and offers an almost limitless variety of canned cat food flavors, sizes, and choices.
Wellness Gravies Natural Grain Free Wet Canned Cat Food
The Wellness Gravies Natural Grain Free Wet Canned Cat Food line boasts a variety of flavors including chicken, tuna and turkey, and each is carrageenan and grain free.
You have the satisfaction of knowing that it's a North American made product and has earned top reviews from cat owners.
You can choose a 12 pack option in either 3 ounce or 5.5 ounce cans.
High Protein Canned Cat Food
Grain free cat food is often high in protein. Although when a cat food claims to be high protein, it is worth checking the label for the percentages.
Because high protein is relative. Some of those marked as high protein will have a minimum of 8% when you look at the fine print.
High protein is important as a high protein diet encourages your cat to drink more, and can lessen his changes of suffering from urinary problems.
These two options both have over 90% protein in them, and are possibly some of the best canned cat food for owners focusing on high protein.
Nature's Variety Instinct is a grain free natural canned cat food.
It comes in a wide variety of flavor options and has 95% pure animal ingredients. The remainder is made up of vegetables, fruits and other wholesome ingredients.
Ziwi Peak is another great option, high in protein and grain free.
The formula includes 93% fresh meat, organs, bones and green mussels.
Any meat used is free range and grass fed, from ethical and sustainable farms.
Low Carb Canned Cat Food
Grain free cat foods won't all be low carb, as they often use alternative sources of carbohydrates, like potatoes.
But any high protein canned cat food with over 90% protein will logically be low carb. After all, there is only 10% left to work with!
Organic canned cat food
I admit that when it comes to organic cat food, I'm partial to the Newman's Own brand. I use many of the Newman family's human products, so it makes sense that I want my cat to share in the goodness!
Newman's Own Premium Canned Formulas for Cats is a highly rated, USA made product that is free of both wheat and corn.
Plus it includes zero artificial colors, flavors, or preservatives. You can't beat that!
You can choose a 24 pack option that comes with 3 ounce or 5.5 ounce cans.
Best Canned Kitten food
Do you have a little one that you'd like to start out on a canned cat food diet?
The adorably named B.F.F. – Best Feline Friend Grain-Free Wet Cat Food Cans & Pouches by Weruva, is an excellent choice.
It comes free of grain, gluten, and MSG. The environmentally friendly brand is noticeably low in fat and carbs, while being an excellent source of protein.
You can choose from multipack options that come in 3, 5.5 and 10 ounce options.
You can't go wrong choosing to tailor your indoor moggie's dietary needs to his inside status.
BLUE Freedom Kitten Indoor Grain-Free Pate Chicken Wet Cat Food ticks off lots of boxes for being the best canned cat food for indoor cats too.
In particular, the protein rich recipe is designed to aid with elimination issues such as hairballs and urinary tract issues.
You can choose to purchase a 24 can pack that includes 3 ounce cans.
Best canned cat food for older cats
Royal Canin canned cat food does an outstanding job of offering a plethora of specialized canned cat foods. Some of their specialties include foods for sensitive digestive systems, hair and skin issues, hairball formulas, etc.
If you're looking for the best canned cat food for older cats, Royal Canin Feline Health Nutrition Aging 12+ (Thin Slice in Gravy for Joint Health) is an excellent option.
Senior cats will love that their meal comes complete with gravy, and you'll appreciate the fact that it comes with ingredients (such as essential fatty acids) that aid in joint mobility.
Plus, care has been taken to make the slices slim so that kitty has no problem with chewing, or sensitive gums.
You can choose to purchase a 24 can pack that includes 3 ounce cans.
What is the best canned cat food?
Just like kids, feline palates can be frustratingly picky, preferring all the wrong foods – fatty, non-nutritious and full of empty calories that do nothing for their growing bodies and nutritional needs. But you can take control of your cat's dietary health by choosing the right canned cat food for him or her.
We'd love to hear your feedback about any of our canned cat food reviews, or about a healthy or premium canned cat food that you recommend!
Resources
Pickering, G.J., Optimizing the sensory characteristics and acceptance of canned cat food: use of a human taste panel, Journal of Animal Physiology and Animal Nutrition, 2008.
Elliott, J., et al, Survival of cats with naturally occurring chronic renal failure: effect of dietary management, journal of Small Animal Practice, 2000
Appleton, DJ et al. 2004. Dietary carbohydrate source affect glucose concentrations, insulin secretion and good intake in overweight cats. Nutrition Research.
Funaba, M et al. 1996 Effects of a high protein diet on mineral metabolism and struvite activity product in clinically normal cats. Europe PMC.