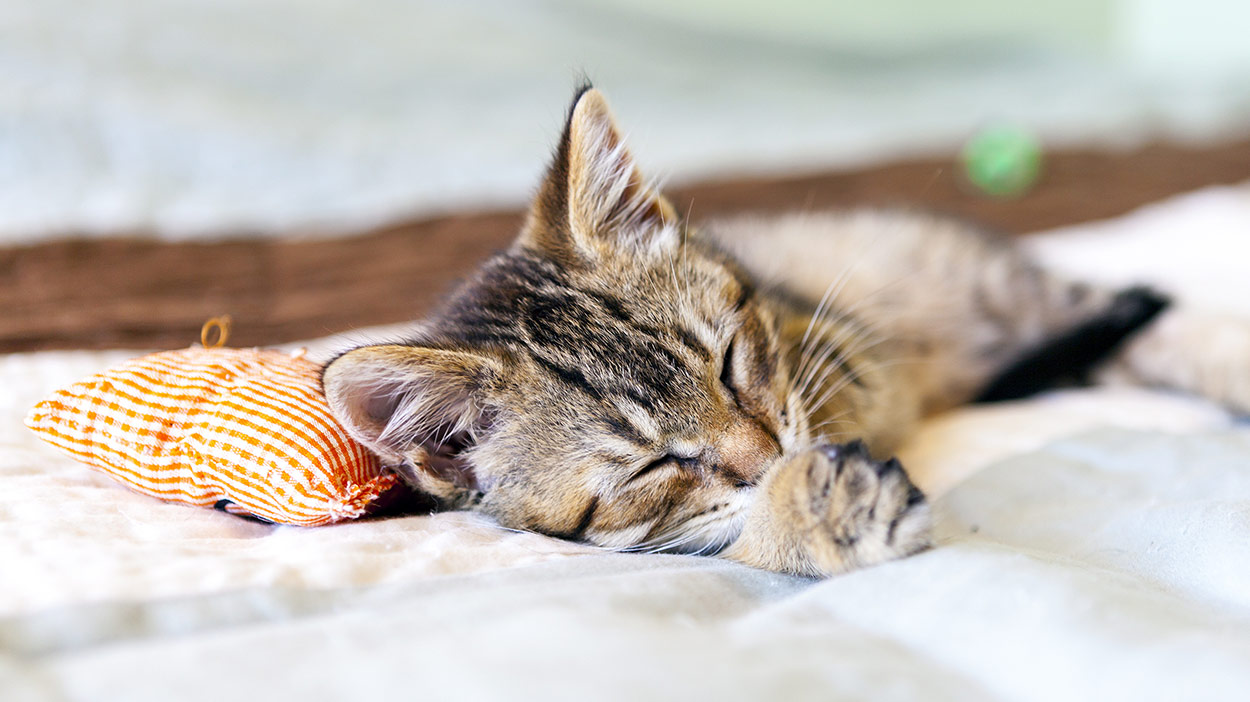 When you share your home and your lap with a cat, finding the best cat hair remover is like finding the holy grail.
Tanya Clark is here to help out…
If you have a cat, you no doubt have unwanted cat hair everywhere: on your clothes, the furniture, the carpet, and even *gasp* on your kitchen counter tops!
And if your feline is of the long haired variety, your pesky cat hair problem is easily doubled or even tripled compared to sharing space with a short haired cat breed.
Which means if you live life with a moggie, you definitely need cat fur remover products!
All of these products were carefully and independently selected by the Happy Cat Site team. If you decide to make a purchase from one of the links marked by an asterisk, we may earn a small commission on that sale. This is at no extra cost to you.
Choosing a cat hair remover
What is the best cat hair remover product or accessory?
I'm glad you asked.
There are almost as many items available to get rid of cat hair as there are ways for your moggie to supply his cat hair!
Let's see what they include.
Best cat fur remover
We've found best ways to remove that pesky, sticky, icky cat hair from your life.
Including the best cat hair remover brush, the best cat hair remover roller, the best cat hair vacuum, and even the best cat hair glove.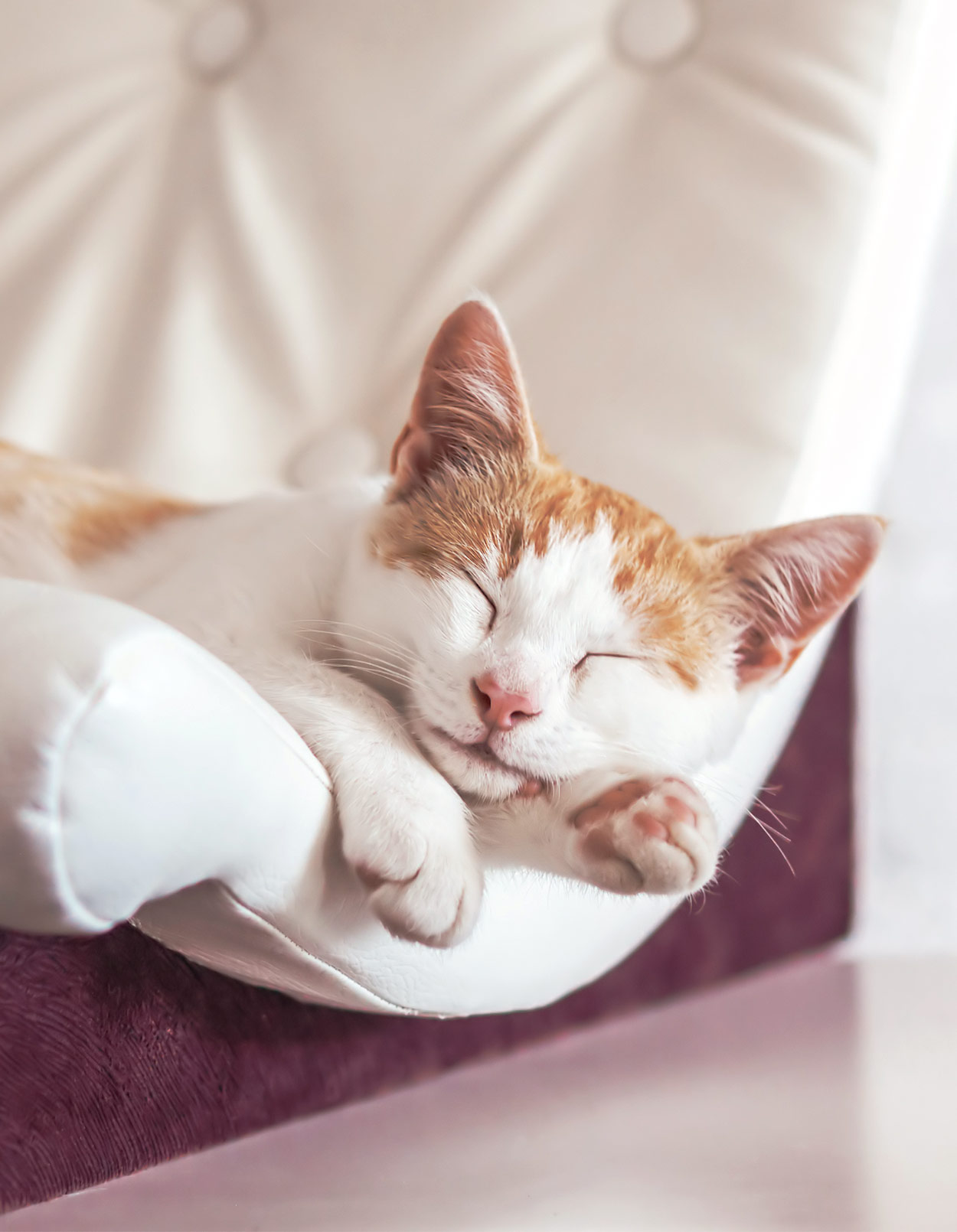 Did you know that the answer to "how to get cat hair off blankets?" is not the same answer for how to remove cat hair from carpet, remove cat hair from clothes, or how to get cat hair off couch cushions?
And we definitely don't recommend getting cat hair off clothes in the same way you'd remove cat hair from the carpet in your car or truck!
I don't know about you but I'd never use a vacuum to get rid of cat hair on clothes (not my best sweaters!)
Just as I'd never spend hours with a lint roller to solve the problem of how to get cat hair out of carpet.
Thankfully, the problem of how to remove cat hair from our lives has been brilliantly as well as prolifically addressed by product inventors.
Best cat hair remover
Before we go on, I have a confession to make: I have been to great lengths to round up and contain my own cat's furriness.
So when my fiber artist friend offered to spin a ball of yarn from the teeming deposits of fur that Fuzzy had deposited all over the house, I took her up on the offer.
Actually it's not that crazy, lots of pet parents have their fur baby's hair spun—really!
But I digress. All this to assure you that when it comes to the issue of cat fur management, I know a thing or two.
With that, let's get started with some of the more – ahem – traditional ways that you can manage and remove pesky cat hair from your environment!
Cat hair removal
Removing cat hair from our living environment isn't just a cosmetic fix, it can also make a marked difference in our health.
It's not uncommon for pet lovers to allow their moggies free rein when it comes to lounging about corners of the house.
Which translates to a high degree of cat fur flying about and settling onto surfaces, into nooks and crannies, etc.
One attention-grabbing study of over 1,200 children with respiratory tract allergies found that the subjects had higher sensitivity to cats versus dogs.
They attributed this to sharing our living spaces – including our bedrooms – more intimately with cats.
This increases our exposure to cat allergens because more cats (and their shed fur) are kept indoors atop bedding, furniture, etc.
As opposed to dogs, who mainly spent more time outside.
Cat hair removal glove
If you find yourself in a similar situation, there are a variety of ways to gain control of the abundant amounts of cat hair that accumulate throughout the house.
Using a cat hair remover glove is an excellent way to remove unsightly pet hair.
Pat Your Pet 2-in-1 Pet Glove
Thousands of pet parents can't be wrong, right?
That's how many satisfied buyers have given top marks to this dual use pet hair glove*.
The soft velour side is for use on furniture and carpets and the glove has a convenient adjustable wrist closure.
But that's not all!
Soft rubber bristles on the other side work as a combined fur remover/gentle massage tool.
On top of that, the glove comes with a money back refund.
CleanAide Pet Hair Removal & Easy Cleanup Pick It Up Mitt
This 80% polyester and 20% polyamide mix reusable mitt is for use on fabric, furniture, etc* (not on kitty!).
After you've accumulated excess cat hair upon the mitt, simply brush the mitt in the opposite direction on a rag and the fur comes off.
Then the mitt is ready to be reused again and again.
Best of all, a second, spare mitt is included.
Delomo 2-in-1 Pet Glove
This eco-friendly two-sided glove* works as a cat hair removal tool for furniture, etc.
It also provides a gentle way to lift excess hair from your moggie.
The pet brush/massager side features soft rubber knobs that prevent skin irritation or damage.
The velour side is for de-furring furniture, carpets, couches and clothes.
A clever finger-tip design allows you to collect hair from small, hard-to-reach places.
One size fits all, and there is an adjustable wrist strap for comfort; the product comes with a money back guarantee.
Cat fur remover roller
Many cat owners have a degree of allergic reaction to pet fur and dander, but find it impossible to give up their beloved companions.
The right cat hair removal products and tools are not just a convenience but an absolute necessity for these individuals.
Cat hair remover roller brushes are a quick, easy, and inexpensive way to sweep up unwanted cat hair.
They are especially useful on clothing when you're getting ready to dash out of the door.
ChomChom Roller
This reusable, simple, and highly effective brush* has been recommended by hundreds of satisfied customers.
Dozens of tiny bristles attract fur as you brush, which is then deposited into a receptacle for easy removal.
Scotch-Brite Lint Roller
This 5 pack of rollers* is the perfect option for multi-cat households, or for putting a roller in every room of your house!
The name brand roller handily picks up fur, fuzz, hair, and debris and easily peels down to the last sheet.
They can be used safely on clothing and furniture, and the ergonomic handle eases hand fatigue.
iLifeTech Reusable Lint Roller
With this product you will receive not one but two different sized, reusable and washable cat fur removal rollers*.
They are safe to use on all fabrics, and for cleaning furniture.
The larger hand roller looks capable of tackling sizable hair clumps, while the smaller unit would be perfect for a purse or car.
Each roller comes with a protective plastic cover.
Butler Home Products Giant Pet Hand Roller
Sometimes only the biggest pet fur removal roller* will do, and this item qualifies as that one!
The giant roller contains 70 layers per roller and features easy sheet removal via Zipstrip technology.
Cat fur remover brush
Are you looking for an effective cat hair remover brush?
Brushes have an advantage because they can't run out of sheets, and they don't need replacing.
Which means less waste too.
You're sure to find a brush that fits your needs among these impressive options.
Dashka Cat Hair Removal Brush
This unique cat hair remover brush features two surfaces to work with*.
The first is a long, flat triangular section, as well as side bristles that sprout from the top (perfect for nooks and crannies).
The durable solid rubber nubs hold a static charge that attracts loose fur from couches, carpet, and fabric.
The brush is 100% washable and reusable and the soft bristles will not scratch the surface you're cleaning.
HomeAide Magic Lint Brush
Measuring almost a foot long*, this sturdy red brush is big enough to swipe away sizeable swathes of kitty fur.
The swivel head makes is suitable for clothing, bedding and upholstery.
Miscly Professional Clothes Brush & Lint Remover
This double sided brush* is a bit pricier than most cat hair remover brushes.
But its versatility and quality construction may be just the thing you're looking for.
On one side, genuine boar hair bristles quickly and gently remove fur and dirt from fabrics with just a few easy strokes.
The other side of the brush features a more typical "lint brush" that is perfect for removing pet hair from furniture and car seats.
Evriholder FURemover
Thousands of happy cat owners have bought and recommend this double-sided brush*.
The fine bristle side removes fur from clothing, furniture, or pet beds.
And if you so wish, the thick bristle side gently brushes loose fur off of cooperative kitties.
The brush is reusable and easy to clean, although there is no guarantee as to what color brush you will receive. Surprises are nice, right?
Cat hair remover laundry aids
Sometimes there are still a few stubborn stands of kitty hair sticking to your clothes even after a brushing or rollout.
No problems though. These products are meant to be used in the washer and/or dryer, your clothes will look spiffy in no time.
SAS Group Inc Dryer Maid Ball
This clever little black and white ball* uses the power of static electricity to pull cat hair from clothes while they bounce around in the dryer.
The harnessed hair then heads for the lint trap instead of clinging to your clothes.
Simply place the reusable ball into the machine along with your clothes, and let it and your dryer do all the work!
FurZapper Pet Hair Remover For Laundry
This unique gadget is meant to be put in the washer and/or dryer* where it will remove pet hair while the laundry is lathered and dried.
It is reusable, hypoallergenic, and self-cleaning. And it is made in the U.S.A.
Lilyshome Lint Remover Balls
Great for pet owners, these unique microfiber balls* grab stubborn cat fur and hair from clothes as they're being washed.
They come in a package of 12, and you can choose to use one or more during each load of laundry.
The balls are reusable and with just a simple rinse they're ready to work their magic again and again.
Additional cat hair remover options
Finally we have a few additional suggestions if you'd like to add an extra tool or two to your cat hair removal toolkit.
Any one of these impressive options are sure to come in handy in the battle against unwanted cat fur:
Petmate JW Gripsoft Pet Hair Magnet
This bright yellow squeegee-like tool* has a ridged rubber surface that attracts and collects pet hair quickly and easily.
The magnet-like tool has an easy to grip handle, and it is perfect for both carpets and upholstery.
UNIKON lint roller with 4-Foot Extendable Handle
This clever tool is a lint roller that can be used like a broom*.
Sized at 8.07″x2.91″x37.83″, the adjustable handle lets you get to hard to reach places like the tops of cupboards and ceiling fans.
It can also be used on kitchen floors, rugs, couches, walls, etc.
It is easy to assemble and convenient to change out the sticky rolls.
Bissell Pet Hair Eraser Handheld Vacuum
This popular and successful 4 amp hand held cat hair vacuum* is made especially for picking up flyaway pet hair.
It comes with a 16-ft power cord for use on furniture, carpet, stairs, and hard surfaces.
A specialized rubber nozzle (two specially designed nozzles are included) attracts hair and pulls out dirt on areas such as stairs and upholstery.
It features multi-layer filtration, and the Bissell Cyclonic Cleaning System.
Fur-Zoff Pet Hair Remover
The catchy slogan on this made in the USA cat fur remover* is, "it's not pretty but it works!" and hundreds of pet parents agree.
They say is capable of sweeping away fur from carpeting, car seats, and couches.
Product reviews describe it as being a stone, some describing it as pumice-like.
It has a rough texture and is best used on stubborn pools of hair that have collected in spots that can withstand a bit of a scrub, like car carpets.
Evriholder FURemover Broom with Squeegee
This clever broom and brush is made with soft rubber-like bristles* designed to remove pet hair from clothing, upholstery, and carpet.
It can also be used wet to clean up cars and boats as the broom features a telescoping handle.
Overall dimensions are: broom is 12″ wide and 60″ high, and lint brush is 2″ wide and 12.5″ long.
Gonzo Natural Magic Gonzo Pet Hair Lifter
This humble yellow sponge* (2.8"x5.7") acts like a fur magnet and leaves behind no residue.
It is used dry but can be washed after each use, or as needed.
It is suitable for multiple surfaces including lampshades, window screens, wood, carpet, upholstery, tile, drapes, and window shades.

Best way to remove cat hair
We hope that you enjoyed our reviews of cat hair remover products and accessories.
Finding the best solution for you is a matter of personal taste, so don't be afraid to try a few different tactics.
Do you have a favorite solution for ridding your environment of unwanted cat hair?
Do you have an unusual use for the hair you collect?
Let us know what works for you in the comments section below!
Affiliate link disclosure: Links in this article marked with an * are affiliate links, and we may receive a small commission if you purchase these products. However, we selected them for inclusion independently, and all of the views expressed in this article are our own.
Sources
Murray, A.B, et al. Journal of Allergy and Clinical Immunology. The frequency and severity of cat allergy vs. dog allergy in atopic children. 1983.
Sears, M.R. The relative risks of sensitivity to grass pollen, house dust mite and cat dander in the development of childhood asthma. Clinical and Experimental Allergy. 1989.