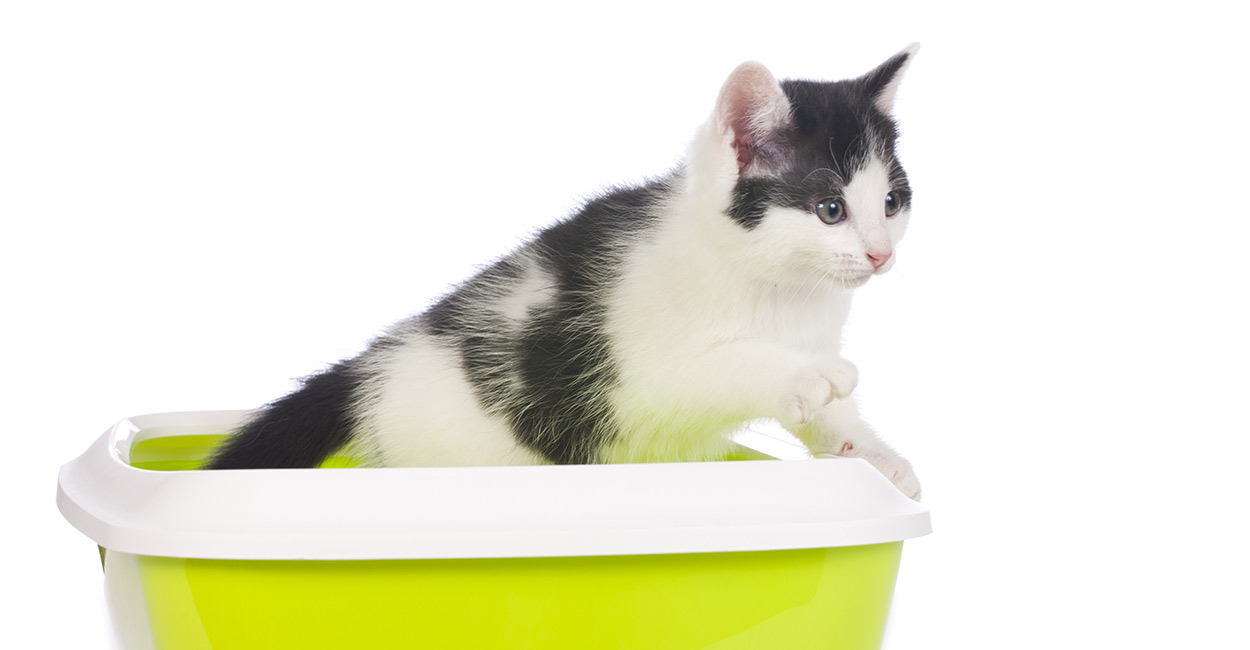 Cat litter that doesn't track can help your house to stay tidier, and more hygenic too!
Less chance of those tiny bits of poop and pee getting plodded around the floor is always a good thing.
Have you been searching for cat litter that doesn't track?
So have we!
And now here are the products we think will work best to stop your cat tracking litter through your home.
All of these products were carefully and independently selected by the Happy Cat Site team. If you decide to make a purchase from one of the links marked by an asterisk, we may earn a small commission on that sale. This is at no extra cost to you.
Cat litter tracking
Speaking from experience, cat owners love almost everything about their precious pets.
Everything that is except for the rectangular plastic bin in the corner. Otherwise known as the litter box!
Sure, the litter box serves a useful and necessary purpose. But why can't the litter seem to stay in the box where it belongs, instead of tracked all over the house?
The problem starts between kitty's furry toes. The little granules get lodged between them, and from there trailed and dropped wherever he goes.
Is there a solution to this problem, is there such a thing as trackless cat litter?
No tracking cat litter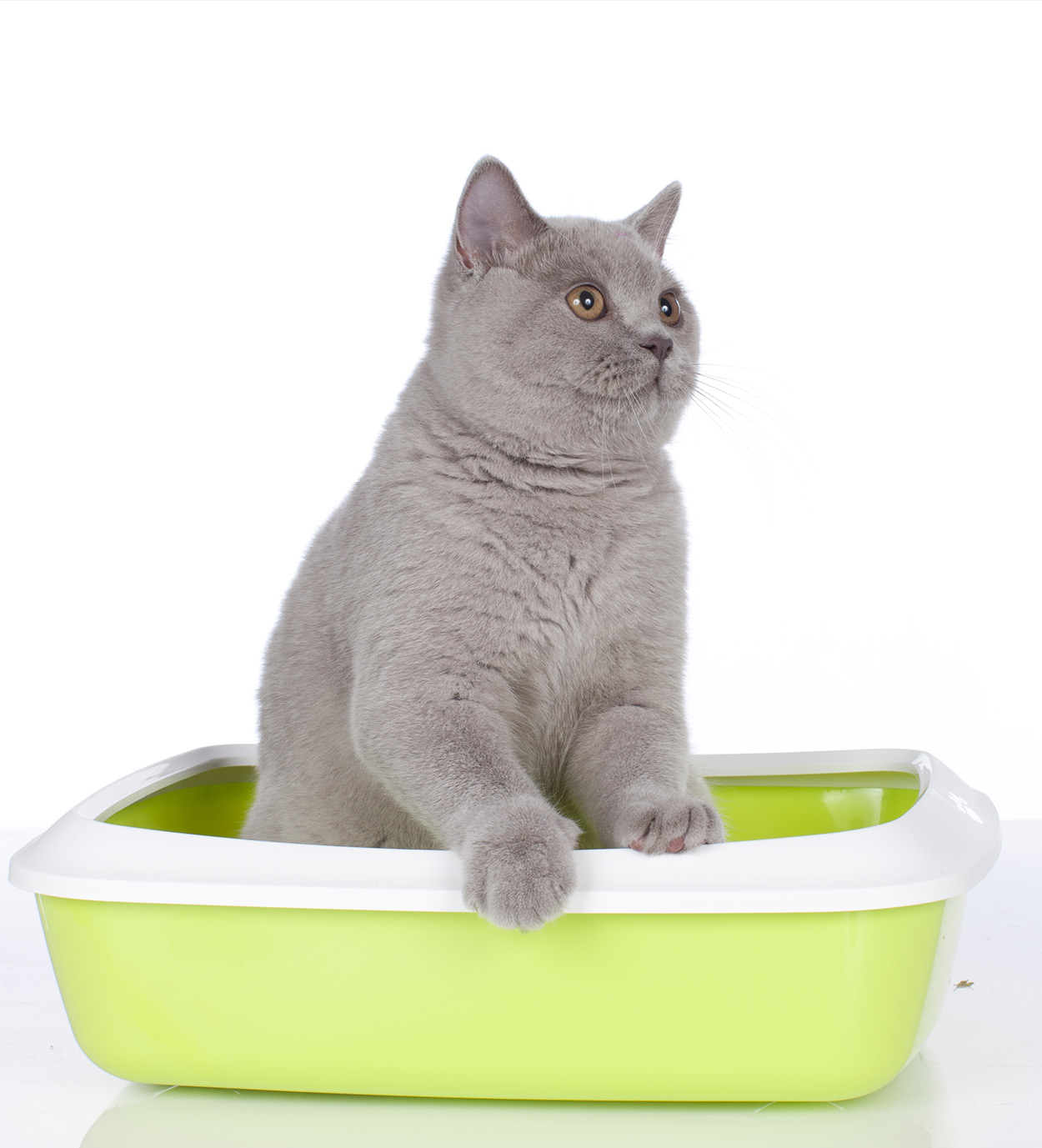 No cat litters are 100% guaranteed to stay in the box. But there are low tracking cat litters that are the next best thing!
And there are other solutions for keeping litter contained to the box area,].
Including specialized boxes, and mats designed to grab and hold the litter that gets stuck in your cat's paws.
Of course, some cats simply have bigger, furrier paws than others and this will factor into how much litter you see scattered about the house.
And if your cat is a ferocious digger and burier, than the chances are high that litter will get scattered each time she does what comes naturally.
How to stop cat litter tracking
In some ways cat litter tracking is just one of those little inconveniences that cat parents have to put up with. But there are still options and strategies we can use to keep the mess to a minimum.
To this end we've reviewed the best non tracking cat litters on the market. As well as optional accessories you may find helpful in answering the exasperating conundrum of how to keep cat litter off the floor.
Non tracking cat litter
Many types and brands of cat litters are marketed as tracking-resistant, low-tracking, no-track, etc.
Among the choices are clumping and non-clumping litter as well as litter made from crystals and pellets.
Clumping types are often defined as tracking-resistant due to the way they bind in lumps after kitty does her business.
The solidified litter makes it harder for the individual pieces to get in her paws, and thus out into the house.
Pellets are larger than traditional litter box material. Making it less likely to get stuck between cat toes and subsequently deposited throughout the house.
Clumping non-tracking litter
Let's begin with the best clumping no-track cat litters.
These products have won legions of fans among cat owners for keeping kitty litter where it should be.
Dr. Elsey's Precious Cat Ultra Premium Clumping Cat Litter
Over 10,000 happy cat parents have rated this litter as top-notch*!
The all-natural clumping kitty litter depends on heavy granules to provide a non-tracking experience.
It is 99.9% dust-free, hypo-allergenic, and well-suited for sifting and/or mechanical litter boxes.
Boxiecat Premium Clumping Clay Cat Litter
This tracking resistant, all natural, unscented, and hypo-allergenic litter* won the Cat Fancy 2012 Editors' Choice Award as Best Cat Product of the Year.
It is veterinarian recommended, clumps hard and is 99.9% dust-free.
Arm & Hammer Super Scoop Clumping Litter
Virtually dust free and low tracking, this litter* combines baking soda crystals with ammonia odor elements to instantly neutralize the toughest odor.
Rock-solid clumps develop for easy removal and it is fragrance-free for sensitive noses.
Cat's Pride Hypoallergenic Multi-Cat Litter
This odor control, clumping litter* promises to be low tracking and dust free.
It is a lightweight litter and made to last for a month. Or 140 clumpings.
It is unscented and hypoallergenic.
Fresh Step Extreme with Febreze Freshness Clumping Cat Litter
This litter's Clump Lock Technology* means less tracking, and odor is locked in on contact.
It is a low dust formula and comes in four 8.5 pound bags perfect for multi-cat households.
It uses the patented Febreeze fresh scent fragrance.
Non clumping non-tracking litter
If you or your cat don't get on with clay clumping litters, these non-clumping varieties also promise to cut down on the amount of litter making its way across your floors.
Purina Tidy Cats Instant Action Non-Clumping Cat Litter
This 10-pound bag of non-clumping, non-tracking cat litter* comes in a handy four-pack making it perfect for multi-cat households.
The non-clumping product is low tracking, and includes a proprietary technology which neutralizes ammonia, fecal, and urine odors.
Feline Pine Original Litter
Natural, 100% fresh pine is used to trap unpleasant odors in this chemical free litter product* that absorbs liquid like a sponge.
The no dust and no tracking litter comes in a 40 pound bag that is a terrific option for multi-cat homes.
Crystal non-tracking litter
Another popular alternative to clay litters are crystal litters.
And these ones promise to lead the way in stopping cat litter tracking.
Amazing Cat Litter
This no tracking cat litter* is made from 100% silica crystals.
It eliminates odor better than clay, clumping, or crystal-blend litters and it's described as odor-free and non-tracking.
Tt is fragrance free, and urine is instantly absorbed.
PetSafe ScoopFree Premium Crystal Non Clumping Cat Litter
This crystal litter* is defined as low-tracking and 99% dust-free.
This litter is available in Original, Lavender and Sensitive scent, and each bag weighs 4.5 pounds.
The crystals are compatible with traditional litter boxes, and the PetSafe ScoopFree Litter Trays.
PetSafe ScoopFree Litter Tray Refills with Premium Blue Crystals
Low-tracking and 99% dust-free, this product* contains the trays as well as the crystals described above.
In this option the crystals come in Blue, Lavender and dye-free formulations.
The latter is free of perfume and dye making it ideal for sensitive cats and owners.
The tray is leak-proof and disposable, and it uses recycled paper. One tray is deigned to last one cat up to 30 days.
Litter boxes designed to contain litter tracking
High sided litter boxes do a good job of keeping litter from flying outside of the box.
They also reduce odors and give shy cats some added peace and privacy.
Tidy Cats Cat Litter Box Kit System
Anti-tracking litter pellets (refills are available separately as well) are also used in the Purina All-in-one litter system*.
Absorbent litter pads work in conjunction with the litter pellets for easy cleanup.
AmazonBasics Hooded Cat Litter Box
Designed to keep litter inside, this high-sided box* has a snap-on hood (with hole ventilation) for extra protection and added privacy.
A replaceable carbon filter catches odors and a top handle makes for easy transport.
A swinging door allows kitty to come and go as he pleases. And the unit is made of stain- and odor-resistant plastic that cleans up with a wet cloth.
It measures 23.7 by 17.8 by 16.7 inches and is backed by an AmazonBasics limited one-year warranty.
Catit Jumbo Hooded Cat Litter Pan – Warm Gray
We love this jumbo, hooded cat litter box*.
A snap-shut lid provides an enclosed box that works to keep litter inside and it has a carbon filter to remove odor.
It measures 22 inches long, 17 inches wide and 18 inches tall.
LitterMaid Automatic Self-Cleaning Classic Litter Box
On this high walled, automatic, self-cleaning litter box*, a carpeted exit ramp snatches litter from kitty's paws.
The removable rake is easily disconnected for cleaning.
If you have multiple cats, you will need to buy more than one of these.
Pads to stop cat litter tracking
Cat litter box pads resemble a diaper in function in that they fit into the bottom of the box, and hold the deposited urine.
In this way the litter stays clean and fresher, as well as dryer, which many believe helps decrease litter tracking.
Pads must always be used be used with a litter product, not by themselves. So your cat go about their toileting in a way that feels natural to them.
AmazonBasics Cat Litter Pads
Available in 20- and 40-count packs, these cat litter pads* can be used in multiple litter-box systems, including the Tidy Cats System.
It features a 2 layer absorbent core and is long lasting (7-10 days per cat).
The purple pad locks in moisture so disposal is quick and clean up easy.
Pads measure 16.9 by 0.22 by 11.4 inches each and have a limited one-year warranty.
Peritas Activated Carbon Cat Pads for Breeze Tidy Cat Litter System
These pads* fit into the Tidy Cats Breeze Litter box system and use carbon technology to trap odors.
Each pad holds over 64 ounces of liquid while controlling odors for up to one week for one cat.
They are leak proof and disposable.
Mats for controlling litter tracking
Inexpensive but very effective, mats which sit outside the litter box and knock the litter of cats' feet do a good job of keeping litter contained to the box site.
Generally they are plastic with grooves, but other options include soft fabric that attracts the litter.
Instead of using just one mat, why not line up two or three mats to serve as an extended walkway from the litter box?
Huntz Double-Layer Honeycomb Cat Litter Mat
This easy to clean foam rubber mat* has double-layers and catches litter via holes in the top layer.
The jumbo size mat measures 28″ x 23″ x 0.5" yet is a lightweight, durable option.
Drymate Cat Litter Mat
This cute paw-print design* has a soft surface for kitty's delicate paws, and is stain resistant and machine washable. A non-slip backing keeps the mat from sliding.
Smiling Paws Pets BPA Free Premium Cat Litter Mat
Available in four decorative colors, this 35 x 23.5" mat is non-slip, thick and heavy, and BPA-free*.
Thousands of satisfied pet parents use this jumbo sized mat that resists odors and is leak-proof.
It even comes with a 100% Lifetime Warranty!
Pawkin Phthalate Free Cat Litter Mat
Thousands of paw parents recommend this mesh mat* that can be shaken or vacuumed for quick removal on unwanted kitty litter.
The giant mat comes in gray or beige and has a 100% money back guarantee that can't be beat!
KOONIE Premium Cat Litter Mat
Available in gray or beige and in two sizes*, (47 x 35 inch and 35 x 23 inch) the mat is water resistant and non-slip.
The durable material is vacuum-safe. IT can also be hosed off in the yard or tub, or simply given a good shake outside.

Best non-tracking litter
We hope you enjoyed our review of cat litter that doesn't track.
There are several types of non tracking litter available, as well as accessories to help get the job done.
For the ultimate in a non tracking litter solution, combine resources and put together a litter box area that is designed in every possible way to keep litter in its place.
Starting with a high-sided box, fill the receptacle with a non tracking litter, using a pad and mat as backup.
You should see a decrease in the amount of litter on the outside of the box, as well as tracked onto your carpeting!
Have you found a cat litter that doesn't track?
Does your cat spread litter far and wide?
If you know product that's great for stopping cat litter tracking, please give it a shout out in the comments section below.
Affiliate link disclosure: Links in this article marked with an * are affiliate links, and we may receive a small commission if you purchase these products. However, we selected them for inclusion independently, and all of the views expressed in this article are our own.