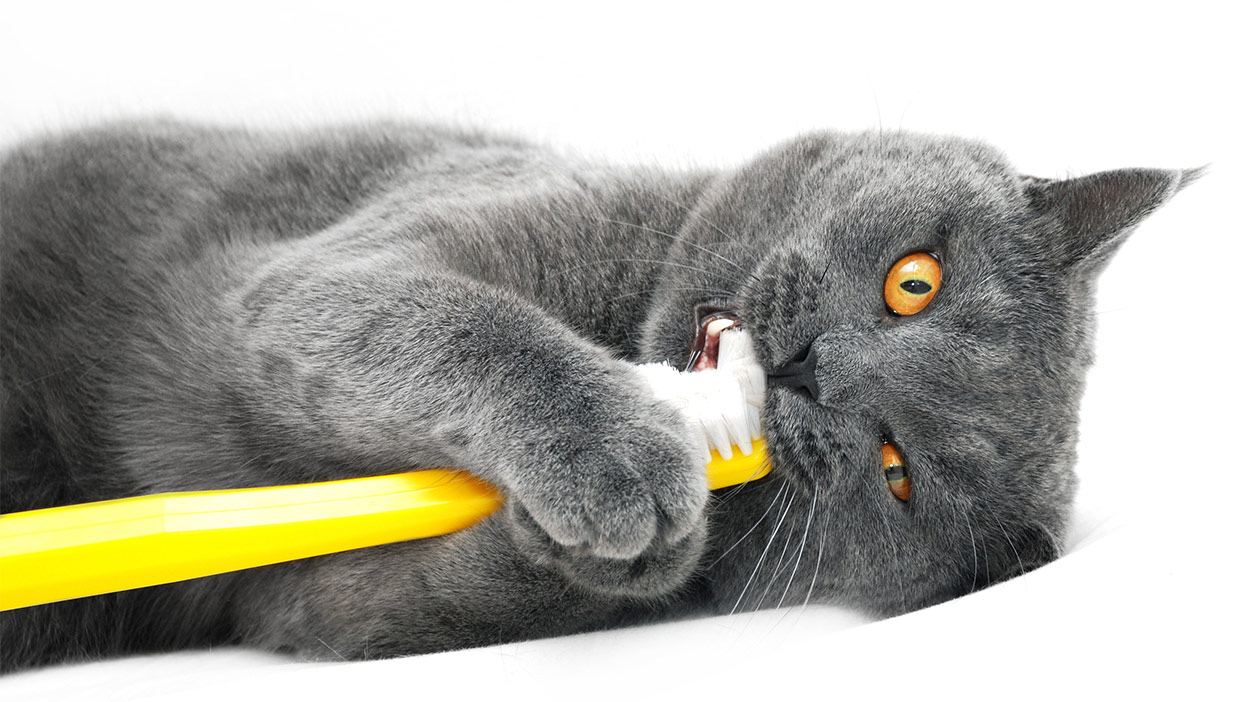 Welcome to our complete guide to cat toothpaste, the benefits, and the best examples.
We all recognize our own dental hygiene is important. What about our pets?
Cats are regarded as great self-cleaners when it comes to their coats. But what about their teeth?
Most of us wouldn't know what kind of toothpaste to use on a cat.
With different brands available, it might be hard to choose.
We can guide you through this subject! We'll help you decide on the best cat toothpaste for your furry friend.
Products included in this article were carefully and independently selected by the Happy Cat Site team. If you decide to make a purchase from one of the links marked by an asterisk, we may earn a small commission on that sale. This is at no extra cost to you.
Do cats need toothpaste?
First, let's look at whether cats need toothpaste in the first place.
So what's the deal with brushing a cat's teeth? Is it really necessary?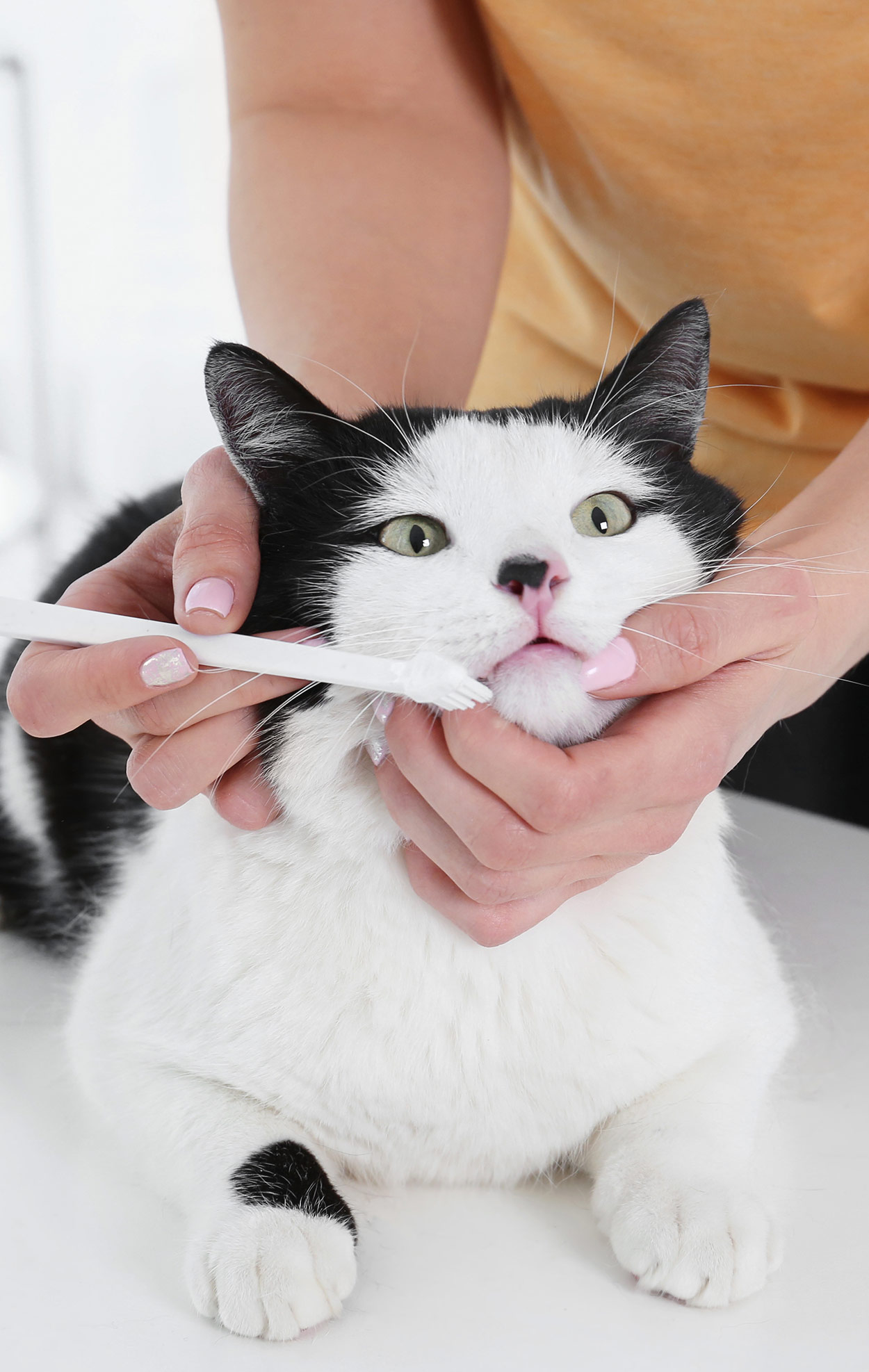 Vets say yes.
This is because many cats have poor dental health.
Oral diseases are the most common affliction for both cats and dogs.
And to combat this trend, daily attention to oral hygiene is recommended for all cats.
Ideally this is done with a specially formulated cat toothpaste.
So why is it necessary?
Why do cats need toothpaste?
The diet of our cats may be what puts them at risk for dental disease.
Many modern cat foods, bulked out with carbohydrates or offering little resistance against chewing, are a far cry from the diet of wild cats.
Some people claim returning cats to a more natural raw diet is claimed by many to hold the answers.
At the moment, though, there's a lack of supporting evidence.
What we do know is that harder foods tend to result in better dental health.
The abrasive action of kibble is thought to play a role in this.
Even with the best diet possible, brushing may still be necessary.
Talk to your vet about whether brushing is appropriate for your cat.
They might recommend brushing to protect your cat from diseases of the teeth and gums.
You can read more about different cat teeth problems and how diet contributes to them here.
What is cat toothpaste?
Cat toothpaste is a toothpaste that is specially formulated for cats' (rather than humans') mouths.
The way it works is a little different to our own toothpaste.
The intended outcome is the same, though: better dental health and less cavities.
There's also a wide variety of ingredients that can be used in cat toothpaste.
Veterinary dentistry is still considered a fairly new area. Some things are still being figured out!
Choosing a cat toothpaste
In this article we'll break down the different types of toothpaste so that you can make an informed decision on which would be best for your feline friend.
It's important to point out first that any action should be consulted with a vet.
If you suspect your cat may have a dental condition, you should get him checked out.
Toothpaste is great for maintaining healthy teeth, but it won't help all dental conditions.
If you've been looking for toothpaste for your cat online, you've probably seen the word enzymatic thrown about.
But, what does this mean? Let's start there.
Enzymatic toothpaste for cats
The word enzymatic is included on most pet toothpastes with little explanation.
It's actually very important information, though.
Most human toothpaste contains a lot of fluoride, an effective ingredient for preventing tooth decay.
Fluoride is toxic to all animals in large enough quantities, but we spit our toothpaste out.
Enzymatic toothpastes use enzymes that can be safely ingested instead of fluoride.
Enzymes are molecules that speed up chemical reactions.
Our bodies naturally produce a lot of enzymes which are vital for keeping us alive, including enzymes in saliva for breaking down food and keeping the mouth clean.
Enzymatic toothpaste for cats contains synthetic enzymes to boost the natural breakdown of plaque and bacteria.
Here are some popular examples.
CET enzymatic beef toothpaste
The beef flavor of this toothpaste* might make it a winner with your cat.
If the toothpaste is tasty, brushing is made much easier.
The two main enzymes at work here are glucose oxidate and lactoperoxidase.
These two ingredients have proven their worth in preventing dental disease.
The antiseptic effect of this toothpaste should kill of harmful bacteria.
This toothpaste gets great reviews. Definitely worth trying!
Enzadent Pet Toothpaste, Poultry Flavor
This toothpaste uses enzymes* in a similar manner to our last example.
Plaque creating bacteria are stopped before they can cause damage.
The excellent reviews make this one hard to pass up!
At this point you'll probably be wondering what a cat toothbrush looks like.
Let's take a look at some sets.
Cat toothbrush and toothpaste set
If you want to clean your cat's teeth, you'll need a brush as well.
Brushing can be almost as important as toothpaste itself.
This abrasive action helps to remove plaque that has built up as well.
Cat's mouths and teeth are different to ours: they're smaller and specially shaped.
You will need a toothbrush made specifically for these animals.
Fortunately sets including both toothpaste and a brush are readily available.
Nylabone advanced oral care dental kit
This toothbrush is perfectly shaped to clean cats' little mouths*.
The toothpaste isn't enzymatic.
It uses other proven ingredients to treat and prevent plaque.
These include Vitamin C and Sodium Hexametaphosphate (Branded as Denta C).
Vitamin C is an antioxidant, and evidence indicates that antioxidants help prevent dental disease.
Sodium hexametaphosphate is what's known as a calcium chelator.
To us, this just means it limits the amount of calcium in the saliva.
This free calcium is what creates plaque, so less available means less plaque.
Overall, the reviews on this one are great!
Sentry Petrodex Dental Kit for Cats
This toothpaste* uses the enzymatic system we discussed earlier. What sets it apart are the brushes.
The pack includes a conventional toothbrush and a finger toothbrush.
The finger toothbrush slips onto your index finger — this is perfect for cats that are put off by the brush.
The Sentry Petrodex kit gets great reviews. It could be one to try!
Next, let's look at toothpaste for cats with gingivitis.
Toothpaste for cats with gingivitis
You might be surprised to hear cats can get gingivitis.
Most of us are only familiar with this condition in humans.
This disease is caused by an infection of the gums.
Gingivitis is exceptionally common in cats. Regular toothbrushing and the use of toothpaste can definitely help.
Some products are specifically designed to deal with this issue, though, such as these.
Oratene Veterinarian Antiseptic Oral Gel
This gel contains antiseptic enzymes*.
These enzymes help root out and kill offending microbes in your cat's mouth.
You don't even need to use a brush. Just apply the gel directly to your cat's gums.
The reviews are great on this one. Why not give it a try?
Can you use dog toothpaste on cats?
A lot of us have dogs as well as cats.
If so, you're probably wondering if you can use your dog's toothpaste on your feline friend.
This might not be a great idea.
Toothpaste can almost been considered a kind of medicine. It's never a good idea to give medicine to an animal it's not intended for.
A toothpaste formulated specifically for dogs won't have been safety tested for cats.
If you would like your pets to share the toothpaste tube, try one of these products which are designed to be used by dogs and cats.
Virbac enzymatic toothpaste
This toothpaste has all the benefits of the enzymatic toothpastes* we talked about before.
It also has the benefit of being safe for both cats and dogs.
With one product you can keep both of your pets' teeth squeaky clean.
The reviews are great for this one. The seafood flavor is sure to be a hit as well. We all know how much cats love fish.
Paws & Pals Enzymatic Toothpaste and Toothbrush
Another enzymatic toothpaste for cats and dogs*.
It has the added benefit of being an organic cat toothpaste.
This paste is provided as a set, including a brush.
The reviews are really good for this one. Lots of satisfied cats and cat owners.
Can I brush my cat's teeth with human toothpaste?
It's great when we can share with our cats.
If a product we use works for them too, it's convenient. It can also save us money.
Sadly, one situation where sharing simply doesn't work is toothpaste.
Human toothpaste contains fluoride.
Fluoride is amazing at cleaning teeth, but it is not great for cats to swallow, especially in the amounts present in toothpaste.
When we brush our teeth we know not to swallow.
Unfortunately there's nothing we can do to make sure cats spit out their toothpaste.
Cat toothpaste, therefore, has to be edible. So unfortunately, we can't share with them.
Do you feed a homemade diet to your cat?
If so, you might want to make your own toothpaste too. Let's turn to that next.
DIY cat toothpaste
Lots of sites recommend using baking soda for a homemade cat toothpaste.
This is something people often use on themselves, but it's not applied to our pets as often.
Remember cat toothpaste needs to be completely edible. They will swallow all of it.
This is why baking soda is not a safe natural cat toothpaste solution for cats.
Baking soda can harm cats, and when we make toothpaste at home we might be uncertain how much they're eating.
We all know cats have sensitive stomachs.
Always talk to your vet before using a home remedy on your cat. This includes toothpaste.
Cats and toothpaste
Brushing our cat's teeth can be a chore, but don't avoid doing it.
The dental issues that affect humans are just as present in cats.
Vets agree that brushing everyday gives your cat's teeth the best possible chance of staying healthy.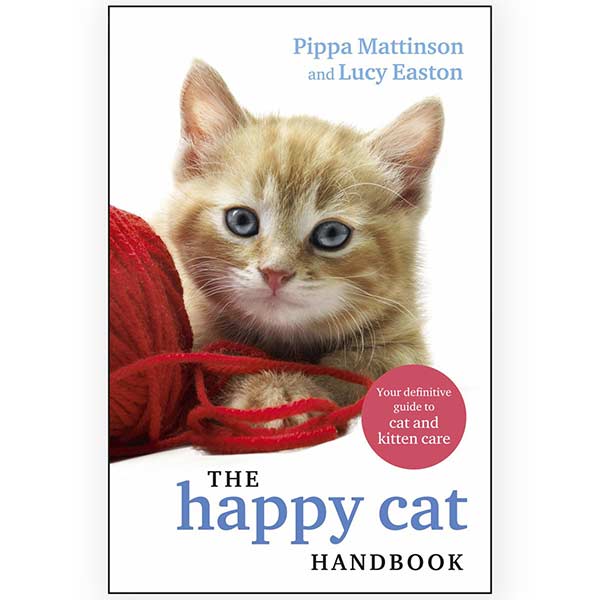 Teeth are very important to your cat: once they're gone, they don't grow back.
If you've tried one cat toothpaste and your cat hated it, hopefully this article has given you lots of other tried and tested brands to try until one is deemed acceptable!
If you're still struggling to settle on a toothpaste, talk to your vet. They can recommend a cat toothpaste best suited to your own cat's needs.
What toothpaste do you use for your cat?
Do you have any secrets for getting your cat to let you use them?
Let us know in the comments below.
Affiliate link disclosure: Links in this article marked with an * are affiliate links, and we may receive a small commission if you purchase these products. However, we selected them for inclusion independently, and all of the views expressed in this article are our own.
References
Nutrition and preventative oral healthcare treatments for canine and feline patients, C. Harrison, The Veterinary Nurse, 2017.
Dietary Influences on Periodontal Health in Dogs and Cats, E. L. Logan, Veterinary Clinics: Small Animal Practice, 2006.
Periodontal Disease in Carnivores, D. A. Crossley, 2005.
Nutritional Aspects of Fluoride Toxicosis, J. W. Suttie, Journal of Animal Science, 1980.
Oral Products and Dental Disease, J. Larsen DVM, 2010 .
Total antioxidant capacity of saliva and dental caries, F. Ahmadi-Motamayel et al, Medicina Oral, Patología Oral y Cirugía Bucal, 2013.
Health status and population characteristics of dogs and cats examined at private veterinary practices in the United States, E. M. Lund et al, Jounral of the American Veterinary Medical Association, 1999.
Blackwell's Five-Minute Veterinary Consult Clinical Companion: Small Animal Toxicology, L. Hovda et al, 2016
The Choice of Diet Affects the Oral Health of the Domestic Cat, F. Mata, Animals, 2015.
Diet and periodontal disease in dogs and cats, A. D. J. Watson, Australian Veterinary Journal, 1994
Your Amazing Cat!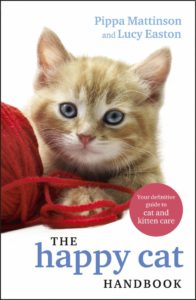 We are so excited to share our new book with you!
If you have enjoyed your visit to The Happy Cat Site we think you'll love The Happy Cat Handbook.
Written by the founders of this website including the author of the hugely successful Happy Puppy Handbook, it's packed with cat care information and fascinating cat facts.
Grab your copy today!
Free Updates For Cat Lovers!
Our cat care articles, tips and fun facts, delivered to your inbox