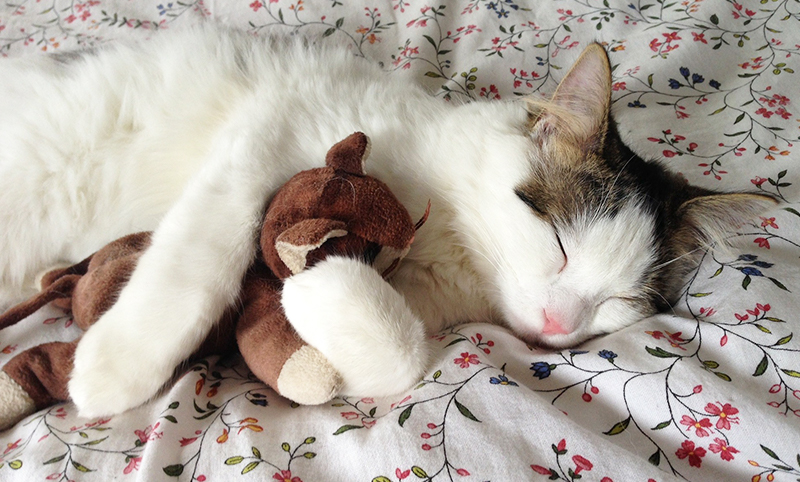 The best cat toys for indoor cats help you keep your house-bound kitty happy. 
They don't just provide light entertainment, but a way for them to express their natural behaviors. 
Actions like hunting, which they don't have access to in an indoor life. 
Cat Toys For Indoor Cats Are Essential
Indoor cats that aren't properly managed can get pretty pent up.
You can end up putting your smart phone ear buds only to discover that someone had chewed right through the delicate connection cords.
Or discovering "customized" claw marks up and down the legs of your new vintage coffee table.
You already know that keeping indoor cats happy, engaged and out of trouble is not a sport for amateurs.
You may have a packed daily schedule, but your cat's got nothing but time.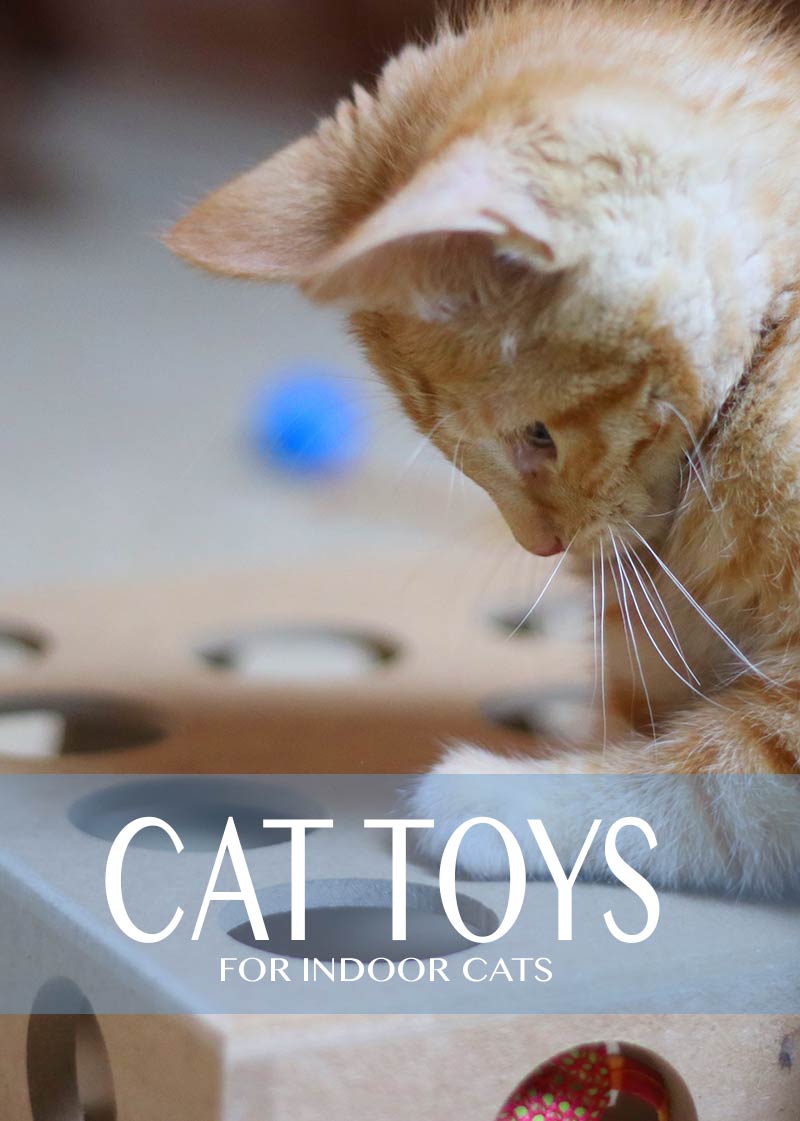 Iif you don't provide her with stimulating, enriching toys for indoor cats, she will make her own.
And you might not be pleased with what she chooses!
This can feel like an especially challenging task if you are a first-time kitty parent.
But don't despair – this article will give you the insights you need to pick to pick good cat toys for indoor cats that will keep your feline family member happy and healthy – and far away from your electronics and furniture.
All of these products were carefully and independently selected by The Happy Puppy Site team. If you decide to make a purchase from one of the links marked by an asterisk, we may earn a small commission on that sale. This is at no extra cost to you.
Is your indoor cat bored?
Is he or isn't he? This is the first, essential question.
How can you tell if indoor cats are bored?
According to cat experts, there are certain telltale clues to help owners pick up on indoor cat bored behaviors:
Too much self-grooming.
Too many naps.
Baiting or fighting with other pets.
Eating too much.
Listless behavior.
Damaging household items.
Of course, you may not be home all day when your cat is bored out of his mind, so maybe you are not seeing all of these behaviors firsthand.
One way to pick up on boredom is to notice if the napping or listless behavior takes place during times of day when a happy, healthy cat would typically be playing and active.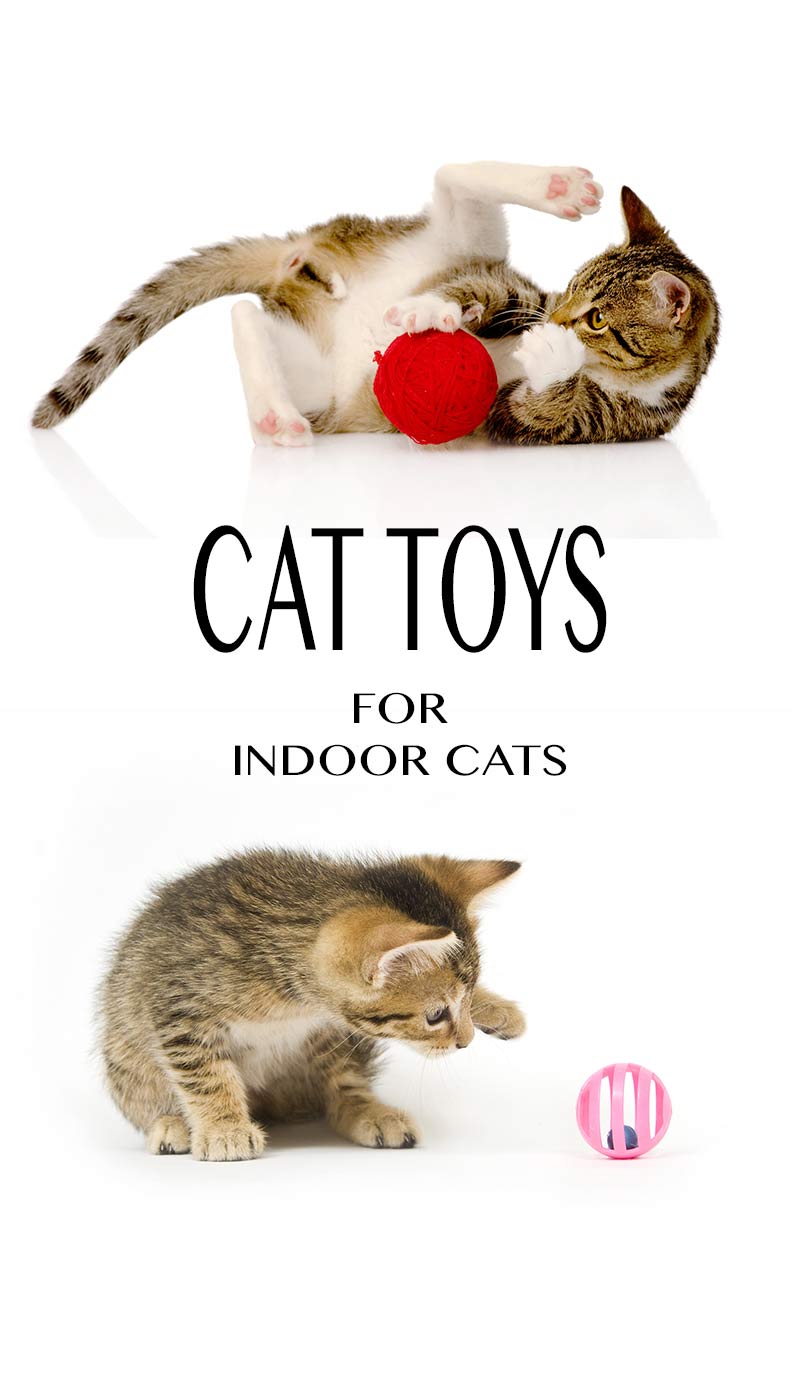 If your indoor cat seems like one big nap machine, chances are good he is bored.
Cat personalities
Did you know that cats, like people, can have different personality types?
Your cat's temperament will dictate the best indoor cat toys for enrichment, fun and engagement.
You can watch your indoor cat exercise and play with some sample toys to discover what her predominant interests are.
Good sample toys to try out include laser pen lights, stick toys with dangling fur or feathers and treat balls.
Watch for these types of behaviors:
Your cat leaps up to catch toys in mid-flight
The cat repeatedly pounces on a noisemaker toy on the ground
Your cat "carries" her toy for awhile in her mouth after a catch
The cat is all about stalking the toy
Different cat toys have different features to offer
Once you have a better sense of which toys your cat really seems to love playing with.
And what his predominant behavior preferences are, you can begin to take these other important criteria into consideration as well.
Important features to look for:
Safety. You want to pick cat toys that are seamless and have no small or sharp detachable parts that your cat might swallow.
Durability. If your cat is a delicate damsel, toys might last a lot longer than if you have a bold, take-charge tomcat in your household.
Shape. The shape of the toy can encourage your cat to do more of the behaviors he most enjoys.
Sound. Does the toy chirp or cheep or flutter or crinkle as it moves? For some cats, the addition of sound really ramps up enjoyment at playtime.
Treat holder. If your cat is food-motivated and enjoys catnip or kibble or other small delicacies, consider a toy that is also a treat holder for extra enrichment.
Cat toys for indoor cats
So maybe one day you decided to tackle this whole "best cat toys for indoor cats" problem and you headed out to the pet store.
You walked confidently inside. Located the "cat" section.
You passed the food, the beds, the kitty litter, the cat carriers, heading straight for the toy aisles.
It was at this point that your memories of that day get a little vague.
The truth is, all you can really recall is being totally, completely and utterly overwhelmed by all of your options.
Big toys, small toys, round ones, square ones, tall ones, short ones, noisy and silent ones, toys for kittens, toys for senior cats, treat toys…
An hour or a year later, you finally managed to exit the store, having selected exactly zero cat toys from the cat toy aisle.
You currently have no plans to go back to that store, or any cat toy store. Ever.
So how do you know how many toys and what kinds of toys to buy your cat?
Cat behavior experts have this advice to offer to help guide your initial cat toy choices:
Choose 1 to 2 toys designed for solo playtime (when your cat is alone).
Select 1 to 2 toys designed for interactive playtime (when you are home).
Choose at least 1 toy with a treat compartment (for catnip or kibble, etc.).
Take care that the toy size is not so large that your cat will feel like prey instead of predator.
Make sure the sound type and volume on any sound toy is reasonable so as not to cause fear in your cat.
Do NOT spend a lot of money, at least until you know more about what your cat truly prefers.
Introduce ONE toy at a time and be creative in how you introduce it (mimicking prey movements is always a good strategy here) to ensure some initial interest and engagement.
Solo cat toys for indoor cats
One bona fide essential solo toy for indoor cat enrichment when you are away from home (and even when you are at home) is a scratcher.
But not all scratchers are created equal, especially in this new era of high tech cat toys.
KONG Naturals Scratcher Cat Toy
Take, for instance, the KONG Naturals Scratcher Cat Toy.*
When you first look at this toy, however, you might not even realize it is a scratcher, since it is not in the usual "post" shape.
To add further awesomeness, the toy comes with a packet of authentic grown-in-the-U.S.A. full potency catnip.
Oh, and did we mention this toy is made from naturally sustainable, recyclable materials?
Another unique choice for a solo cat toy that indoor cat owners swear by might at first seem more like a recipe for further lethargy….until you consider the subject matter.
Cat Videos For Indoor Cats
Babble Ball by PetQwerks
A worthy pick for your cat's solo play time is the Babble Ball by PetQwerks.*
You can order it in a 2-pack, 3-pack or whopping 96-pack in sizes small, medium or large.
The toy babbles – literally. It comes pre-loaded with 20 different sounds that have been tested and deemed "kitty friendly."
You will need two batteries to run it, but this toy is "smart" and turns itself off after a period of non-use, so you don't have to worry it will burn up the batteries.
The ball itself is durable so your cat won't be able to access the batteries.
The biggest benefit this toy offers is motion-activated sound communication.
Now, when your cat vocalizes within range of the ball, it will respond, simulating a "conversation" to help your cat feel less lonely while he is home alone.
Interactive cat toys for indoor cats
A cat that lives outdoors is going to receive sufficient motivation to get all the exercise he needs – no questions asked.
But an indoor cat is a different animal entirely.
Encouraging exercise for indoor cats is all about providing natural-seeming motivation to prompt some get-up-and-go.
Part of your cat's incentive to exercise will come naturally when you are available to play.
If you have chosen your solo cat toys wisely (see previous section here), your cat will be keen to join you for interactive playtime as well.
Perhaps the hands-down most wonderful toys for cats invention ever is the laser light toy.
Ruri's Cat Catch Laser
In particular, Ruri's Cat Catch Laser LED Light Pointer* has cats and cat parents raving about it.
And truthfully, what is there not to love about a paw-shaped laser light toy with solid or blinking lights in the shape of a cat's paw?
(Although the economical price tag is pretty groovy too!)
Finally, when you were a kid, did you love the idea of remote-controlled anything? Of course!
Interestingly, emerging research is now indicating that the average cat may have a similar intellect to that of a two-year-old human child.
Perhaps this explains the runaway popularity of the HEXBUG Nano Cat Toy.*
This small blue and orange gizmo is part bug, part rodent and part bird, with its small, squat body and long hairless "tail" tufted on the end by a fluffy blue feather.
Not only does it scoot around on the floor with a remarkably life-like motion, but it can even flip onto its back in the characteristic manner of prey attempting to mimic defeat or fight its way free.
Indoor cat playground
On the matter of creating the most enriching cat indoor playground ever, there truly is no limit to what is possible.
Of course, here it helps if you have the architectural and carpentry skills to bring your most fantastic indoor cat room ideas to life.
But even if you don't know your way around a woodworking studio and can't tell one end of a socket wrench from the other, you can still put together a great indoor cat playground your cat will love.
Prosper Pet Three-Way Cat Tunnel
We Love the Prosper Pet Three-Way Cat Tunnel.*
A deceptively simple-seeming contraption made out of crinkly paper tunnels with a bell toy attachment.
Best of all, the tunnel collapses for easy transport during travel.
Cat Amazing Interactive Treat Maze
Another must-try addition to your indoor cat playground is the Cat Amazing Interactive Treat Maze and Puzzle Box Game* that both kittens and cats can enjoy.
This game comes complete with three different levels of mastery and options for using food-based and non-food-based treats.
Indoor trees for cats
Unlike their owners, cats are comfy in practically any position. Horizontal, vertical, somewhere in between…no problem at all if you're a cat!
In a natural outdoor setting, your indoor cat would likely be both willing and able to turn herself inside out in any direction to nab a tasty morsel as it scampers, hops or flaps by.
You can replicate at least a portion of this outdoor fun and enjoyment by installing an indoor cat tree.
If your kitty is a bit shy or timid, a cat tree can also help her build her confidence by having a safe place to observe the household comings and goings for a time before venturing down to the ground.
Hiding up high is also a safer choice for both you and your cat, because she will be out of harm's way and away from foot traffic, vacuum cleaners, brooms and other potentially terrifying or damaging items.
Of course, as with most cat toys today, you can spend a lot or a little on your indoor tree for cats and there is still no guarantee your selection will dovetail with your cat's preferences.
Cat Trees For Indoor Cats
Having said that, a great strategy is to focus on selecting an indoor tree for cats that can provide these basic attributes:
It is sturdy and stable.
Has a wide, comfy platform.
It is made of cat-safe materials.
Is rated appropriately for your cat's size and weight (pay extra attention here if you have more than one feline family member who may want to share the tree).
It is well constructed overall.
BEWISHOME Tower Condo
BEWISHOME Tower Condo* comes in a variety of sizes, shapes, heights and degrees of complexity to suit cats of all sizes and temperaments as well as multi-feline families.
It also comes with an inbuilt scratching post, which you (and your furniture) will likely appreciate.
Furhaven Tiger Cat Tree
The Furhaven Tiger Tough Cat Tree* takes a slightly different spin on an old classic with its modernistic, minimalist architecture and multi-layer design options.
Homemade cat toys for indoor cats
Have you ever had the experience of bringing home the supposed "latest, greatest" cat toy… only to discover your feline nearly drowning in delight as she scratches and scrapes away at the inside of the paper bag it came in?
For most cats, "fancy" is only as good as the wrapping it came in – and often not nearly as good.
Paper bags, cardboard boxes, toilet paper rolls, yarn balls, old gym socks, pipe cleaners (yes, those bendy fuzzy things that look just like long, skinny caterpillars).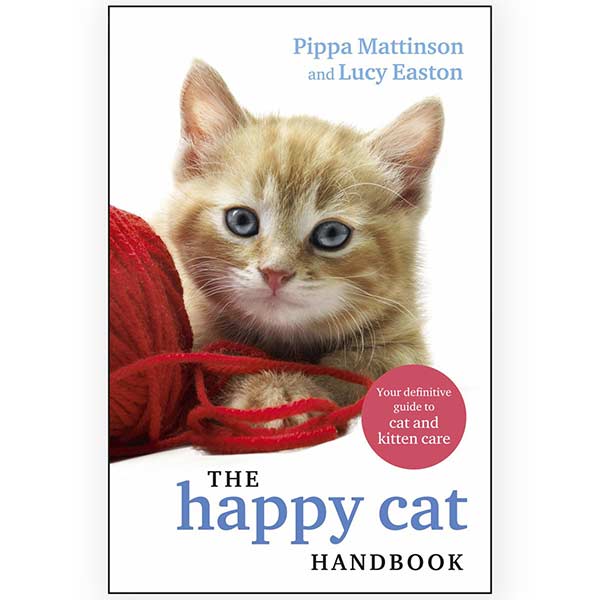 These items are typically only in demand in two places: at your neighborhood recycling center and in your indoor cat room.
You don't even have to do anything special with these homemade cat toys to make them play-worthy to your cat.
And you can combine them together with your store-bought cat toys to double the fun for your cat.
Catnip-Stuffed Ball
For example, try throwing a catnip-stuffed ball* inside a paper bag and watch what happens next.
Hours later…..we really aren't kidding. Sometimes all you and your kitty really need to spend quality time together is a toilet paper roll and a sprig or two of green!
Cat Toys For Indoor Cats
In conclusion, if you and your kitty have only recently begun to share a life together, you both still have a lot to learn about each other.
This will take time and you shouldn't feel any pressure to rush the process.
It is also helpful right from the start to remember that your cat craves YOU more than any cat toy, no matter how fabulous it may be.
Cats may not be the intensely social animals that dogs are, but you have only to listen to your cat's contented purrrrrrr when you are petting her to know you matter in her life.
So start small, start slow, give your cat a chance to play with a few different toys and some homemade toys and enjoy observing what she seems to really like playing with.
Over time, you will likely amaze yourself at how much your cat teaches you about which cat toys are a purr-fect fit!
References and Further Reading
Primovic, D., DVM, "Selecting the Right Toys for Your Cat's Play Preference," Pet Place, 2015.
Roach, J., "How Science Measures Up Cats and Dogs," MSNBC, 2013.
Cross, L., "Designer Creates Amazing Playgrounds for Cats," Vet Street, 2014.
Affiliate link disclosure: Links in this article marked with an * are affiliate links, and we may receive a small commission if you purchase these products. However, we selected them for inclusion independently, and all of the views expressed in this article are our own.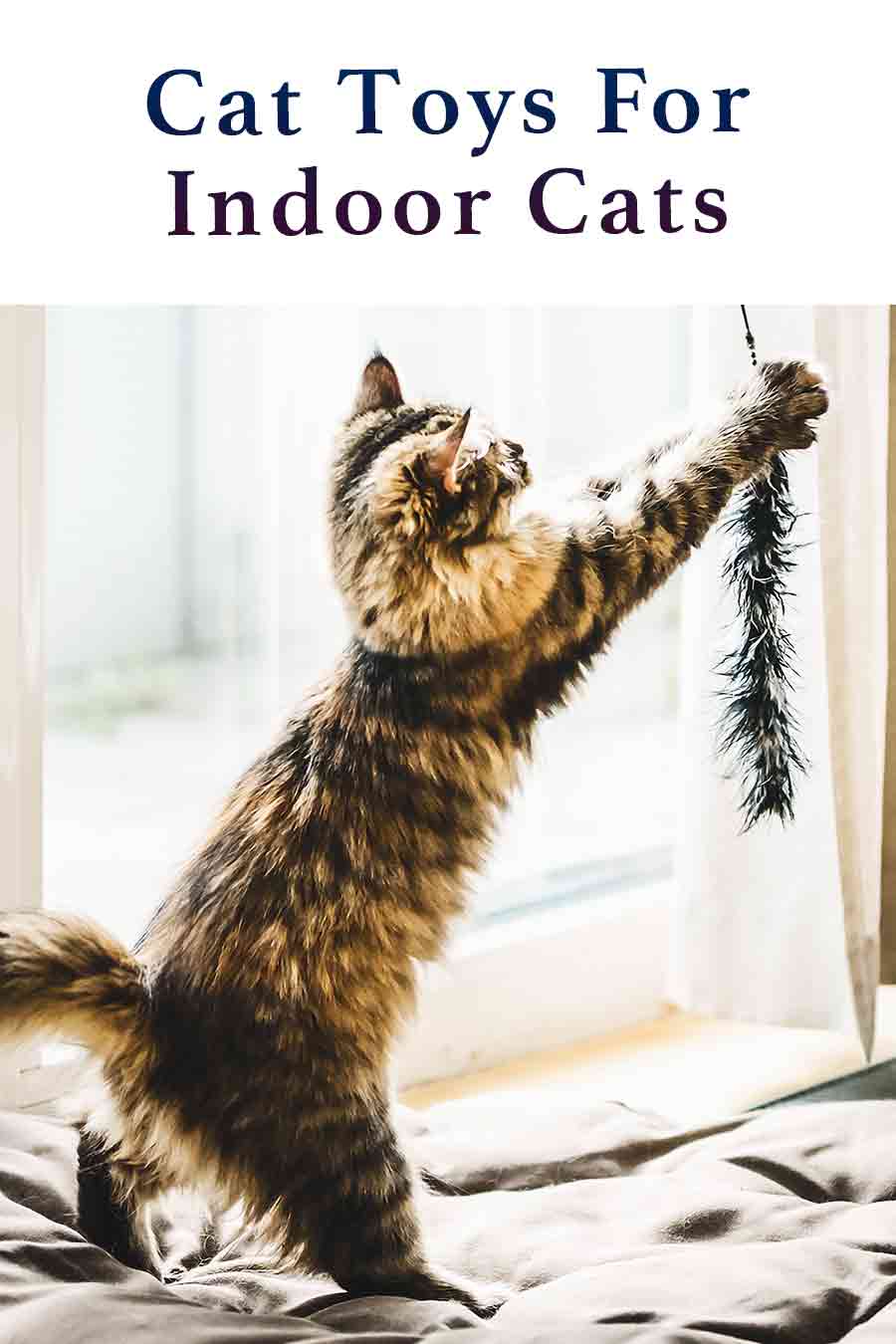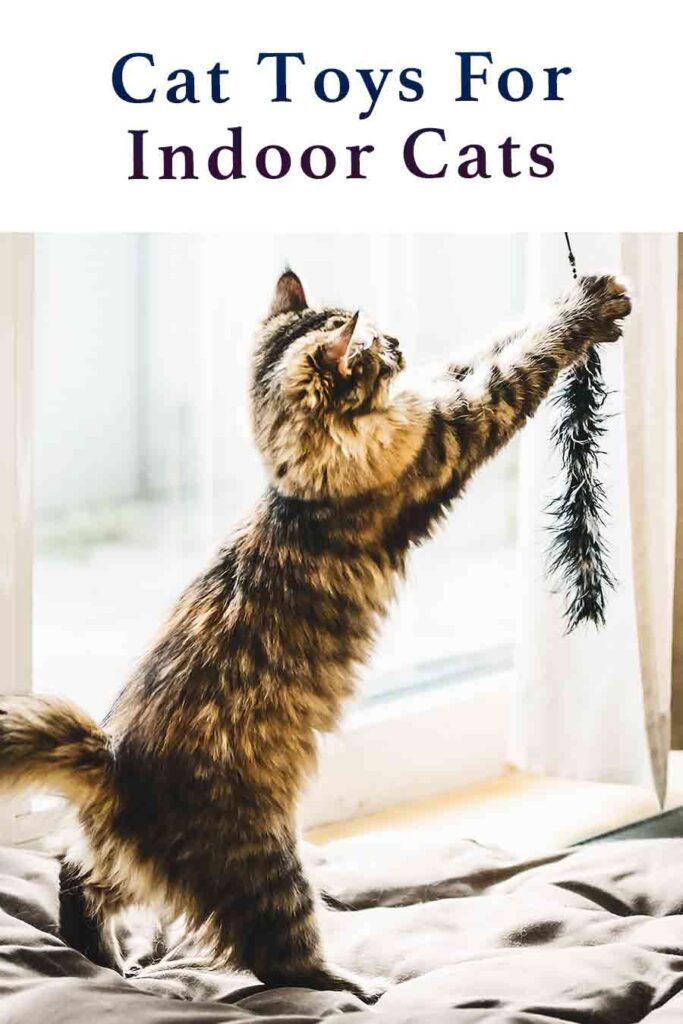 Your Amazing Cat!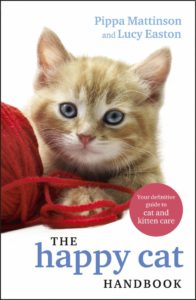 We are so excited to share our new book with you!
If you have enjoyed your visit to The Happy Cat Site we think you'll love The Happy Cat Handbook.
Written by the founders of this website including the author of the hugely successful Happy Puppy Handbook, it's packed with cat care information and fascinating cat facts.
Grab your copy today!