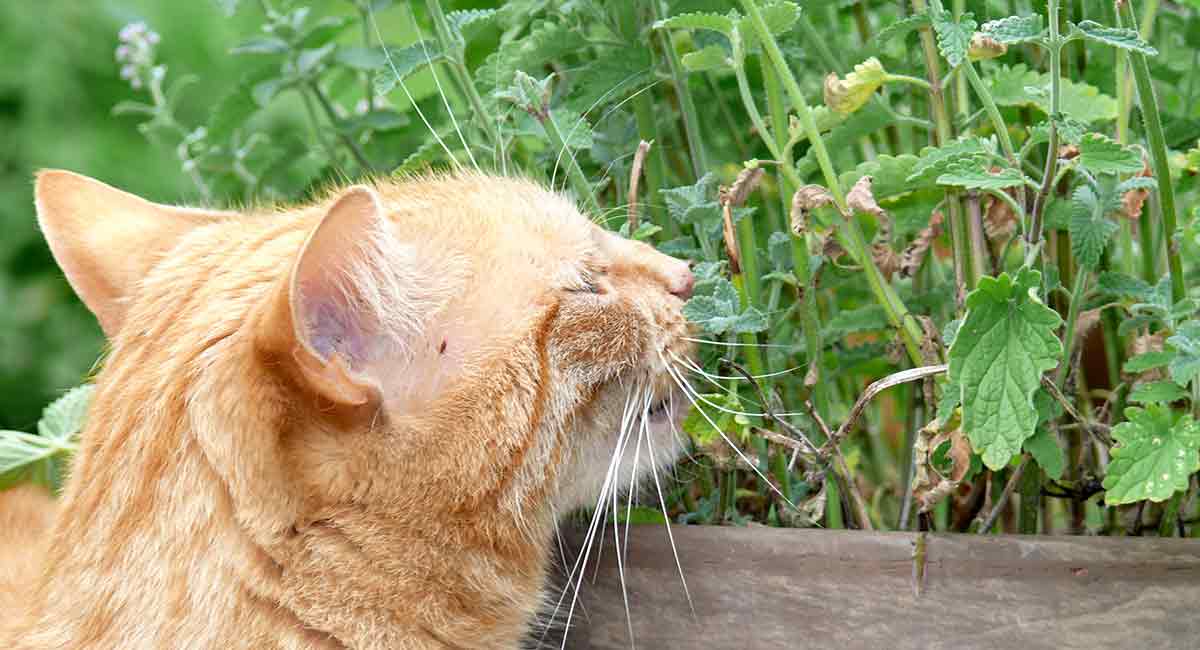 Have you heard that peppermint oil can be used to cure fleas on cats? In this article we are going to look at whether that is true, but also answer the much more important question – is peppermint oil safe for cats?
Does your cat have fleas?
Are you worried about using chemical flea drops, or wary of taking your scratchy friend to the vet?
Then you might be tempted to use a home remedy.
But before you reach for the peppermint oil – stop! Because you have a vital question that needs answering.
Is peppermint oil safe for cats?
And the answer to that question – is no!
Let's take a closer look at how peppermint oil acts to stop cat fleas, and how it can also hurt your pretty pet.
Cat Fleas
The cat flea, known as Ctenocephalides felis, is the most common type of flea found on felines.
It can cause significant discomfort and stress to your pet.
It will start feeding on a cat within minutes of jumping on it, sucking blood for up to two hours!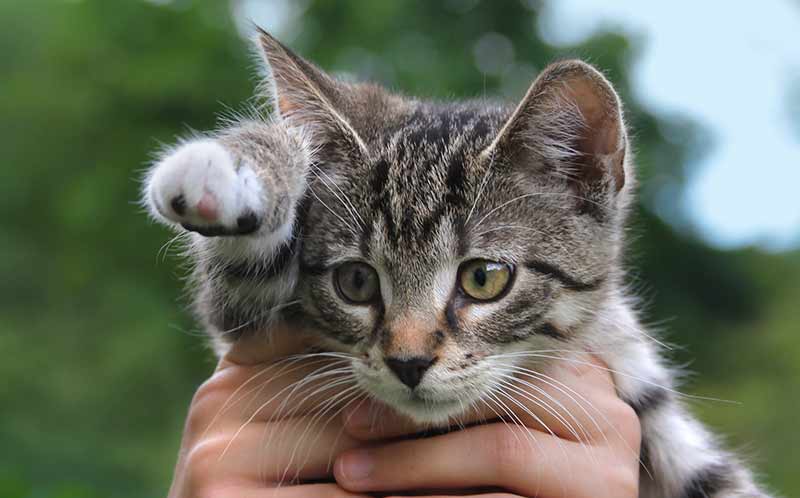 For kittens, this is particularly dangerous as it can cause anemia, leading to possible death.
A single flea can live on a cat for as long as two months.
During this time, a female flea can lay as many as 50 eggs a day. Leading, as you can imagine, to an out-of-control infestation.
So how can you tell if your cat has fleas?
Common signs are constant itching and scratching, excessive grooming and sore, red areas and scabs found on the skin, creating torment for your cat.
How Can Peppermint Oil Help Get Rid of Fleas?
Peppermint oil is an essential oil, known to have properties that are extremely effective in repelling fleas.
Essential oils are aromatic oils (fatty liquids) extracted, either by steam or water, from various parts of a plant.
But is peppermint oil safe for cats?
There are many contradictions on the internet regarding its use on felines, leaving pet parents confused.
However, several scientific studies have concluded that peppermint oil is extremely dangerous for cats.
The American Society for the Prevention of Cruelty to Animals (ASPCA) strongly advises against its use on felines.
Let's take a look at the reasons why the answer to the question, "Is peppermint oil safe for cats?" is no.
Even if it does get rid of those pesky fleas!
Peppermint Oil for Fleas on Cats
Many pet owners are now looking to use natural products to rid their cats of fleas.
Peppermint oil is a cross between watermint and spearmint and contains numerous natural pesticides, primarily menthol.
It kills fleas by attacking their central nervous system. Resulting in a long and painful death for them.
Some people believe peppermint oil for fleas easily gets rid of pests on cats. As well as acting as a preventative against future infestations.
But although it is very useful in removing fleas, what effect does it have on your cat, and why?
And why do the cons outweigh the pros?
Is Peppermint Oil Safe for Cats?
Considered one of the world's oldest medicines, peppermint oil has many benefits for different health problems.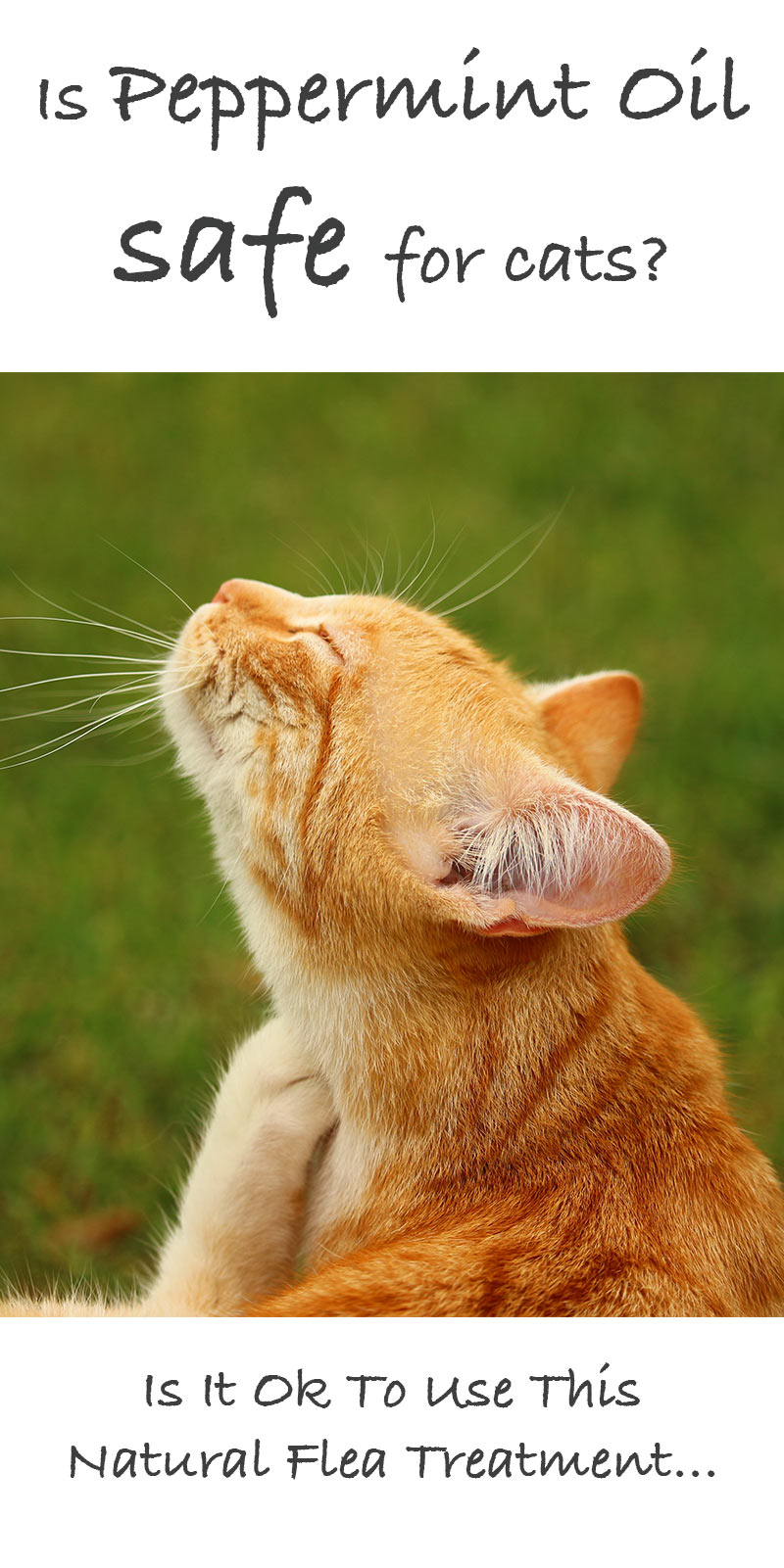 Not so long ago, essential oils were thought to be harmless for cats and were used to treat a variety of their ailments.
So, is peppermint safe for cats?
Sadly not!
Extensive studies have discovered that many of these oils are now unsafe for cats, including peppermint.
Cats and peppermint oil are not a good mixture, as it is considered extremely dangerous to them.
Whether it is inhaled, applied to the skin as peppermint oil for fleas or consumed internally.
Why Is Peppermint Bad for Cats?
Who doesn't love the crisp, refreshing scent of peppermint?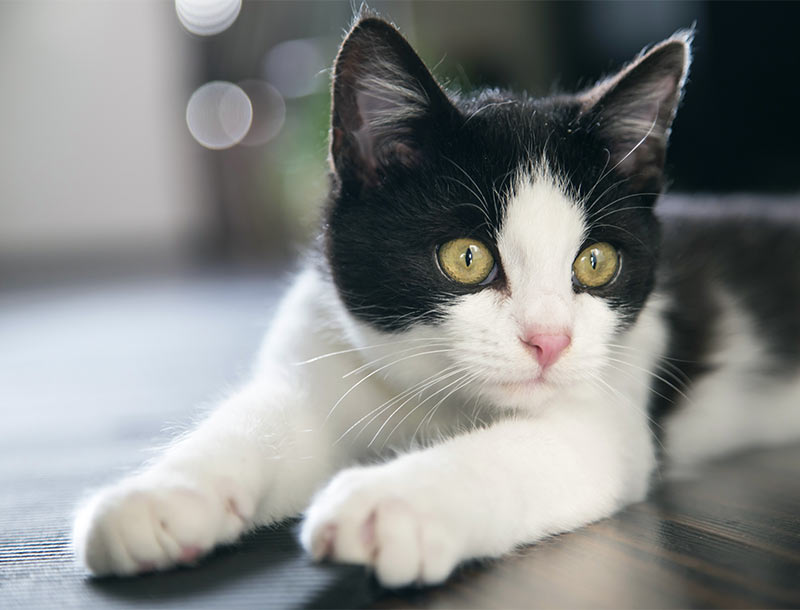 However, cats have a much stronger sense of smell than humans. So what might feel delightful to us, can be extremely overpowering for your kitty.
In cats, peppermint odors can be extremely irritating to the nose, eyes and respiratory tract.
This severe irritation can lead to vomiting and breathing difficulty.
Cats also have thin and delicate skin, which enables rapid absorption of essential oils into the bloodstream.
The American Society for the Prevention of Cruelty to Animals indicates that cats are exceptionally sensitive to peppermint oil.
Just one drop of undiluted peppermint oil for fleas on a cat's skin can cause severe illness.
It may have harmful effects to the liver, central nervous system and gastrointestinal system.
Is peppermint toxic to cats?
The American Society for the Prevention of Cruelty to Animals includes all Mentha, or mint, species on their list of plants that are poisonous to cats.
The reason cats and peppermint oil makes a bad combination, is due to the structure of their livers.
They lack an enzyme (glucuronosyl transferase), found in other animals and human beings, which is needed to break down certain elements of essential oils.
What happens is that when the liver fails to identify a substance, it keeps it stored until it considers what to do with it, leading to poisoning in the cat.
The groups of oxygenated compounds known as ketones and phenols are found in peppermint oil and cats are extremely sensitive to them.
The toxicity from giving cats peppermint oil, can either happen immediately, resulting in death. Or it can build-up over time, leading to a breakdown of the nervous system and damage to the liver.
Cat Toxicity
Symptoms of toxicity are:
Suddenly becoming lethargic
Noticeable changes in sleeping and eating patterns
Vomiting, diarrhea or constipation
Confusion
A study carried out in 2012 looked at the adverse effects on dogs and cats exposed to plant-derived flea preventatives containing essential oils.
The number of cats becoming sick was significantly higher than dogs. But 77% of cases regarding both animals occurred even though owners had followed the label instructions.
Bathing alone was enough for 50% of the sick animals. While others required treatment such as intravenous fluids. Two cats and one dog died.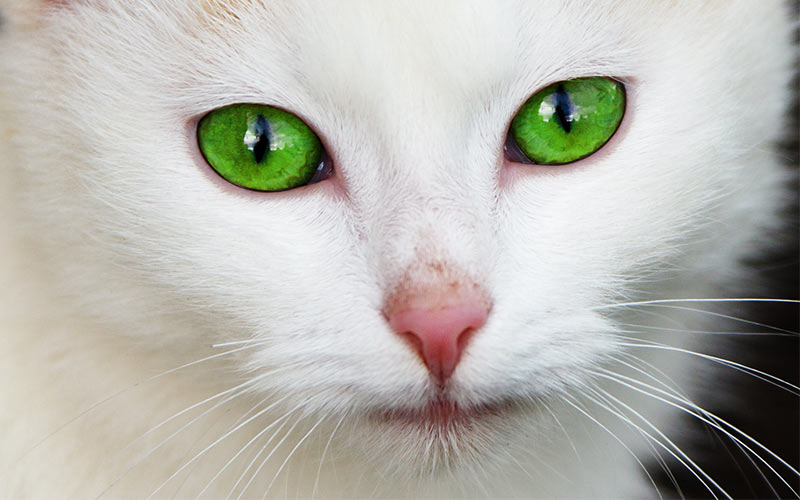 My Cat Licked Peppermint oil
So we now know that peppermint is not safe for cats.
But what if your cat has come across some accidentally? Or you are reading this after applying the oil on someone else's advice?
Even if your feline friend has only licked a small amount, it could cause him great harm.
Avoid inducing your cat to vomit as this could make the condition worse.
It is vital, therefore, that you take your cat to a veterinarian immediately for a quick diagnosis and appropriate treatment.
Tell the vet, my cat licked peppermint oil.
A blood test revealing higher liver enzymes will confirm if there is toxic poisoning.
The quicker your cat is treated, the better chance he has of returning to good health.
Is Peppermint Safe For Cats?
Despite the warnings, you may still ask, is peppermint oil safe for cats?
It is not! Do not use peppermint oil as a flea treatment.
Go and buy a cat flea treatment that has been medically approved as safe for your precious kitty.
You can find out more about dealing with cat fleas safely and effectively in this article.
And ideally consult a veterinarian first. They can advise you accordingly as to what is the best treatment for your cat.
References and Further Reading: