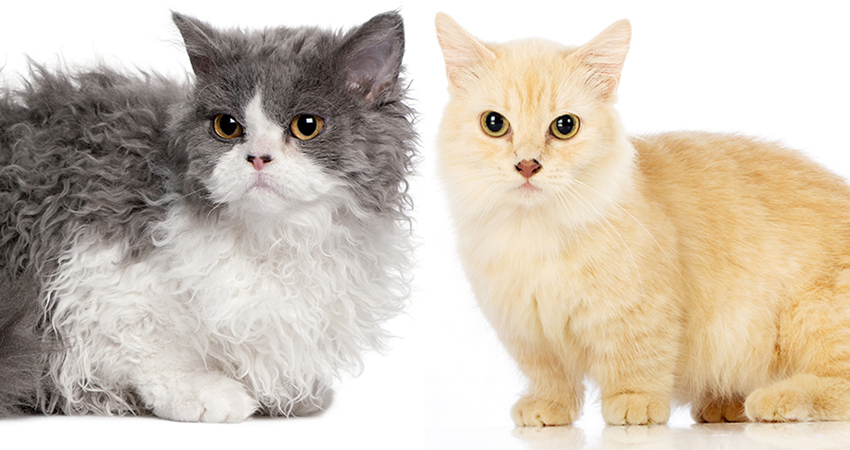 The Lambkin cat is a cross between the dwarf Munchkin cat and curly-haired Selkirk Rex. They look unbelievably cute, like something out of a cartoon, but their stature mixed with that fragile coat can cause some issues with health and cleaning. Today I'll share what makes the Lambkin stand out, for better and for worse. And help you decide whether this is a breed worth bring into your life, or one best avoided.
Contents
What is a Lambkin Cat?
The Lambkin is a hybrid of the short legged Munchkin and curly coated Selkirk rex.
The origin of Munchkin cats is often debated. There are claims that short-legged cats have been around since the 1930s, but Munchkin cats as we know them today originate from a litter born in Louisiana during 1983. The Selkirk Rex was bred by Jeri Newman, from Montana. The breed was accepted by TICA's board of directors in 1990 and two years later also by the Cat Fanciers Association.
What does a Lambkin cat look like?
The Lambkin cat has a small to medium sized body. It will also often have the thick, curly, or crinkled coat from the Selkirk Rex. They also have the short legs of the Munchkin cat, as these are dominant genes from the parent.
Both of the breeds that the Lambkin cat comes from can have either short or long fur in a variety of colors. The appearance of the kitten is entirely dependent on which of these it inherits from its parents.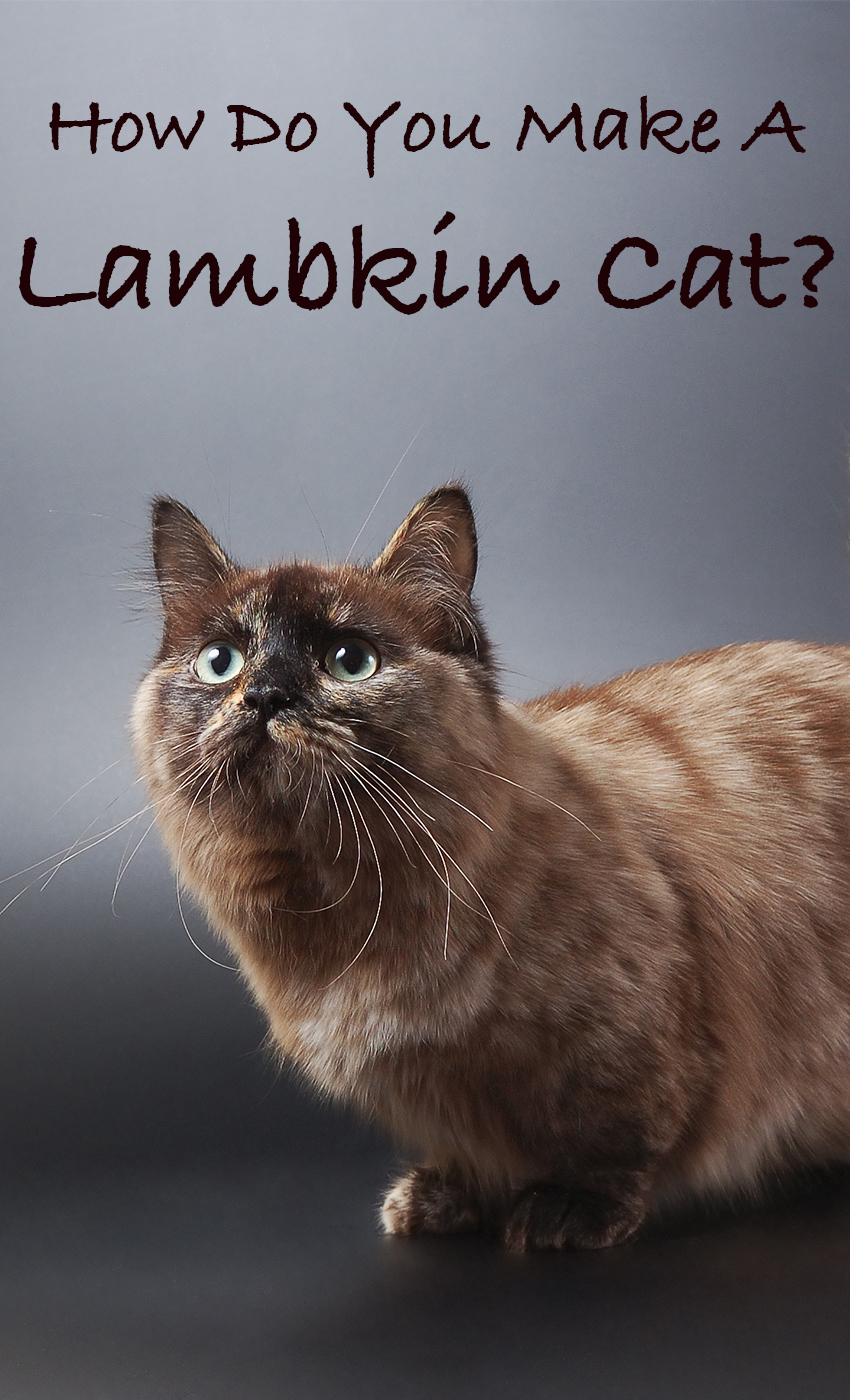 Coats and Hair Care
Short legged cats are not as flexible as their leggy cousins. As a result they can find it tricky to give themselves a good wash. Reaching to certain places on their body is literally impossible. This isn't a great mix with rex fur. It is often quite fragile and is prone to breaking, yet does require brushing. Brushing too hard can ruin the curls of your cat's coat, or break it.
You should bathe your Lambkin cat regularly to keep its coat clean and prevent the buildup of oils. Failing to do so can make your cat's coat look and feel greasy. You'll need to get your kitten used to bathing from an early age, so that he doesn't find a regular bath upsetting.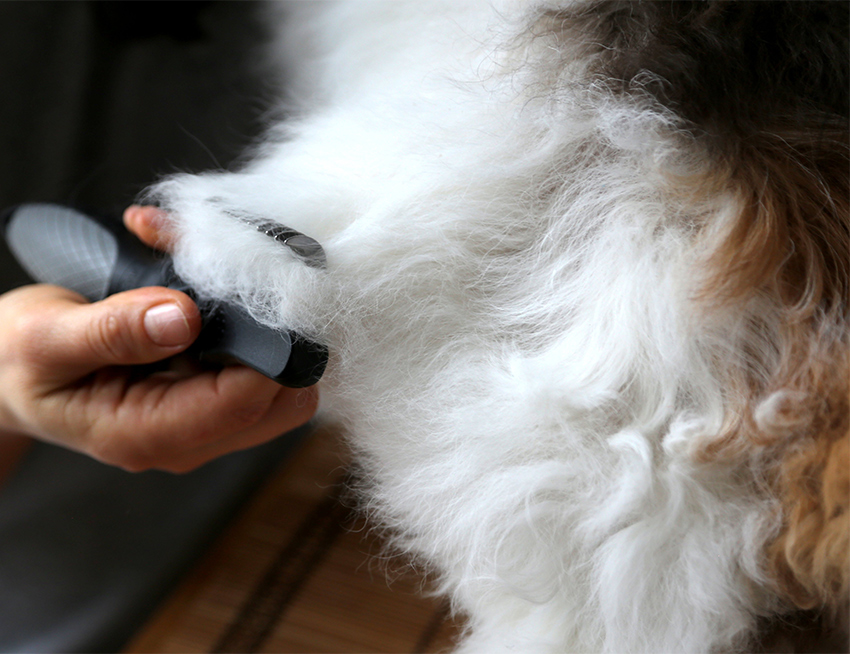 Lambkin Cat Personality
The Munchkin and Selkirk Rex breeds are quite similar, so can give us a pretty accurate idea of the type of personality the Lambkin will have.
Lambkin cats are generally outgoing, social cats that love interacting with friends or owners. This is a playful breed and they can often be found chasing mice or toys, but are equally happy to cuddle up in your lap in the evening after a long day of fun. They are also highly social and love attention. Hating to be left on their own, they tend to follow their human families from room to room.
Are Lambkins Family Friendly?
Lambkin cats inherit the kind, sweet-natured personalities of their two parent breeds, which makes them ideal family pets. They are often a social breed, which love company, making them great pets. They love physical contact and petting.
Health vs Stature
Cats are not naturally short legged. Their height is caused by a condition called achondroplasia. It's a form of dwarfism that is found in a number of animal species. Spinal problems are a common result.
Many enthusiasts are convinced that the short legs of Munchkin cats don't actually hinder the breed in any way. While some vets are concerned about the potential risks of encouraging dwarfism in yet another of our popular pets.
Achondroplasia is associated with stillbirth and poor quality of life. And there are studies looking at further health issues linked with the condition in cats.
Exercise and Fitness
Breeders claim that the small stature does not stop them from being active and leaping. Or chasing things as any other breed would.
If your cat is playful and active, it is important to make sure he is getting an adequate amount of exercise. This means providing plenty of opportunities for exercise for indoor cats.
Short Legs, Big Problems?
There is still some dispute as to whether or not breeding cats with short legs can cause health problems.
Bearing in mind the impact of achondroplasia in other species and the athletic body that nature designed for cats, we feel that cats do not benefit from having their legs deliberately shortened. And may even be harmed by being bred this way.
For that reason, I recommend that if you are choosing a kitten, you look for one that does not have achondroplasia
Kittens
Because there is a certain stigma attached to cross-breeding that can sometimes make it more challenging to find a reputable breeder. Take your time. Find someone that has clearly concerned about the health of their cats.
Kittens need to be well socialized from an early age. This means that they will have been raised in the home with the family, not shut away. Litter trays should be clean. The kittens bold and confident, with plenty of toys and opportunities to play.
Are Lambkin Cats Good Pets?
The Lambkin cat is a cross between two popular breeds, and cross breeding is often contentious. Trying to achieve a cat with an unusual shape can cause health problems or suffering for the kitten. We don't yet know if this is the case with short legged cats like the Lambkin, but it seems likely. It is important to make sure you can afford pet insurance and keep up with regular vet checks.
Have you ever had a Lambkin cat? Why not share your experiences!
References