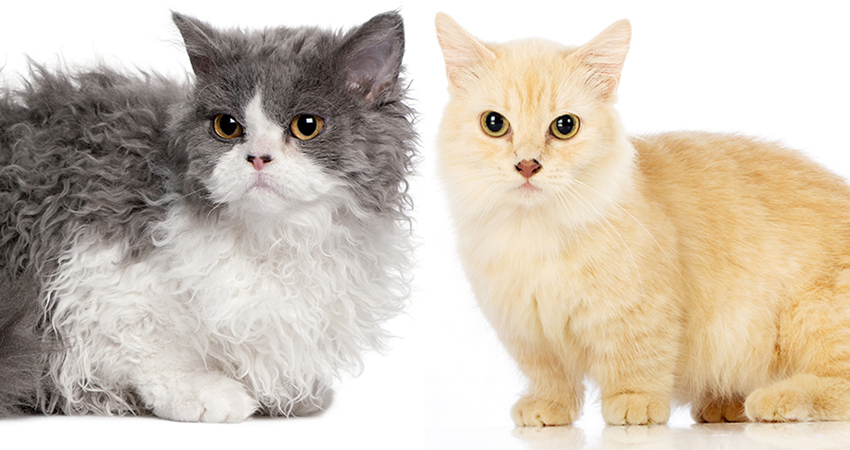 In this article we will be looking at the relatively new 'breed' of Lambkin cats.
They are a cross between the popular Munchkin cat and the curly-haired Selkirk Rex.
Like any cross breed, each Lambkin cat will differ depending on the characteristics it inherits.
Because of this, it is important that we look at the breeds they come from.
History of the Munchkin cat
The origin of Munchkin cats is often debated.
There are claims that short-legged cats have been around since the 1930s, but Munchkin cats as we know them today originate from a litter born in Louisiana during 1983.
Kay La France, who was given a kitten from this litter, brought the breed to the attention of Dr. Solveig Pflueger, chairwoman of The International Cat Association's (TICA) genetic committee.
The breed is named after the characters from the novel The Wizard of Oz.
History of the Selkirk Rex
The Selkirk Rex was bred by Jeri Newman, from Montana.
The breed was accepted by TICA's board of directors in 1990 and two years later also by the Cat Fanciers Association.
What does a Lambkin cat look like?
Because the Lambkin cat is a mix of two breeds, the physical characteristics it has will vary.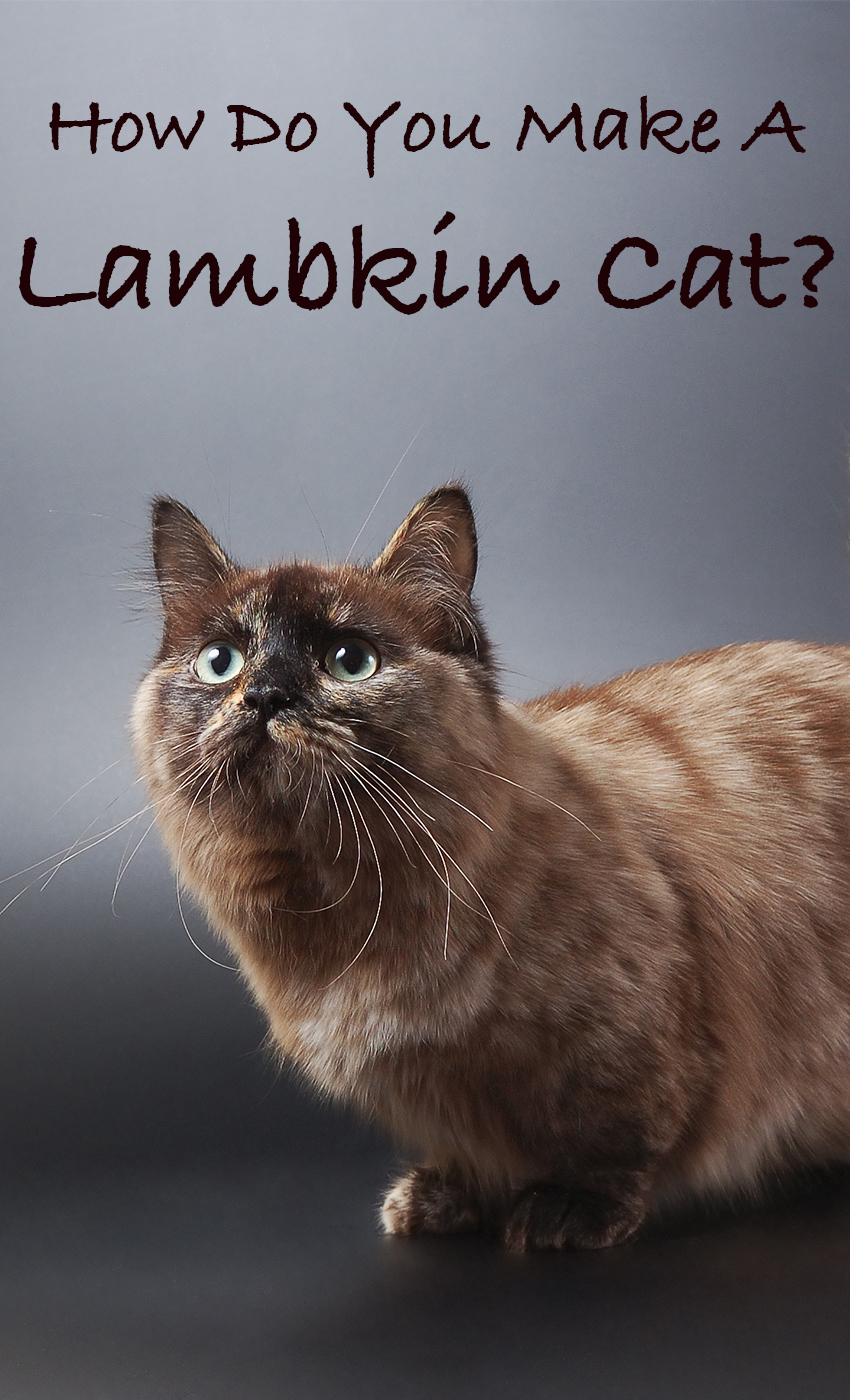 The Lambkin cat has a small to medium sized body.
It will also often have the thick, curly, or crinkled coat from the Selkirk Rex and the short legs of the Munchkin cat, as these are dominant, mutant genes from the parent breeds.
Both of the breeds that the Lambkin cat comes from can have either short or long fur in a variety of colours, meaning the appearance of the Lambkin kitten is entirely dependent on which of these it inherits from its parents.
Lambkin cat personality
Because the Lambkin is a cross-breed it is, again, important for us to look at the personalities of its parent breeds.
The Munchkin and Selkirk Rex breeds are quite similar, so can give us a pretty accurate idea of the type of personality the Lambkin will have. It will be a mixture of the two.
Munchkin cat personality
Munchkin cats are generally outgoing, social cats that love interacting with friends or owners.
This is a playful breed and Munchkins can often be found chasing mice or toys, but are equally happy to cuddle up in your lap in the evening after a long day of fun.
This personality is not too different to the Selkirk Rex, which we will look at below.
Selkirk Rex personality
Like the Munchkin breed, the Selkirk Rex is playful and active.
Selkirks are a highly social breed that love attention. They hate to be left on their own and will often follow you around to avoid this.
Grooming your Lambkin cat and general care
The charity International Cat Care states that a long bodied cat like the munchkin or lambkin
"may not have the flexibility to groom themselves as well as other cats do, so will need some assistance."
Because the Lambkin cat also often inherits the curly fur of the Selkirk Rex, it is important for us to look at the special care that this needs.
Rex fur is often quite fragile and is prone to breaking, but does require gentle brushing.
Brushing too hard can ruin the curls of your cat's coat, or break it, which is why you should invest in a good quality brush. Your veterinarian may be able to recommend a brand that supplies these.
You should bathe your Lambkin cat regularly to keep its coat clean and prevent the buildup of oils, which can make your cat's coat look and feel greasy, and is common in Rex breeds.
You'll need to get your kitten used to bathing from an early age, so that he doesn't find a regular bath upsetting
Do Lambkin cats have health problems?
Cats are not naturally short legged. These short legs are caused by a condition called achondroplasia.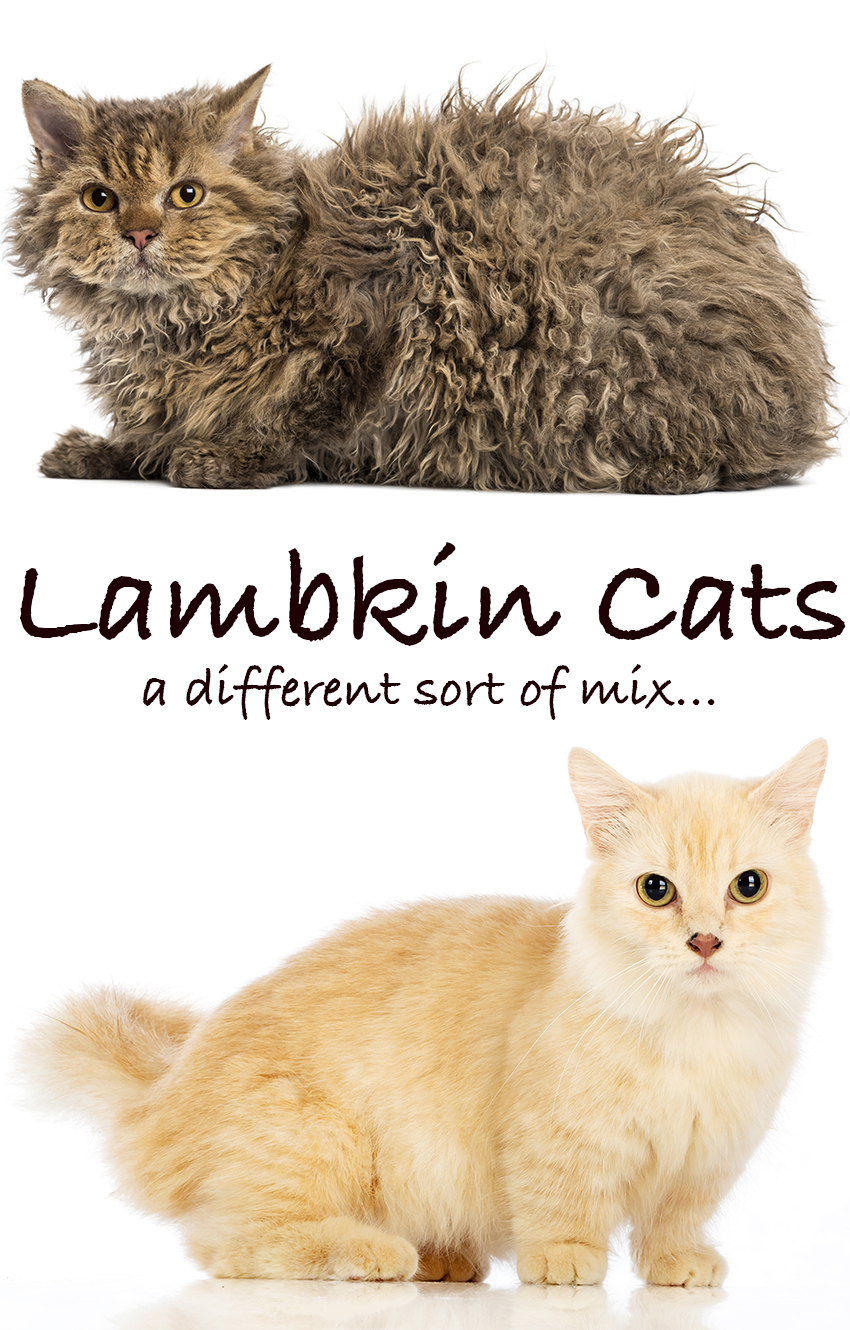 It's a form of dwarfism that is found in a number of animal species and can be accompanied by spinal problems.
There is some dispute over whether or not the Munchkin – and its Lambkin relatives – suffer from health issues or discomfort, as a result of this inherited condition.
Many breeders and Munchkin enthusiasts are convinced that the short legs of Munchkin cats don't actually hinder the breed in any way. While some vets are concerned about the potential risks of encouraging dwarfism in yet another of our popular pets.
The Universities Federation for Animal Welfare claims that a "proportion of kittens born to Munchkin parents dies prior to birth because of this serious genetic mutation". They also suggest that "because of risks to quality of life, cats with this abnormality should not be used for breeding"
An important study is currently in progress to determine the impact of dwarfism in Munchkin cats.
The aim of the study is to "clinically define cat dwarfism in regards to the Munchkin breed and define any primary or secondary health concerns".
Hopefully, in time, the study will provide us with the information we need to advise pet buyers on the outlook for Lambkin cats with regard to health and longevity.
In the meantime, if you have any concern's about your short legged cat's health, you should always consult your veterinary surgeon.
Lambkin cat exercise requirements
Breeders claim that the small stature that Lambkin cats can inherit from Munchkin cats does not stop them from being active and leaping or chasing things as any other breed would.
If your cat is playful and active, it is important to make sure he is getting an adequate amount of exercise. This means providing plenty of opportunities for exercise for indoor cats.
Do Lambkin cats make good pets?
Lambkin cats inherit the kind, sweet-natured personalities of their two parent breeds, which makes them ideal family pets.
They are often a social breed, which love company, making them great pets. They love physical contact and petting.
Lambkin cats are not too high maintenance. The level of grooming they need generally varies depending on whether they are short or long haired, but they will need, as any other cat, a basic level of maintenance and regular health checks.
How to find a Lambkin kitten
As Lambkin cats are a cross breed and because there is a certain stigma attached to cross-breeding that can sometimes make it more challenging to find a reputable breeder.
Because the Lambkin breed is relatively new, there is still quite limited information about them.
Take your time choosing a breeder. Find someone that has clearly concerned about the health of their cats.
Kittens need to be well socialized from an early age. This means that they will have been raised in the home with the family, not shut away in a shed or back room.
Litter trays should be clean and the kittens should be bold and confident, and the kittens should have plenty of toys and opportunities to play.
Should I get a short-legged cat?
There is still some dispute as to whether or not breeding cats with short legs can cause health problems.
Bearing in mind the impact of achondroplasia in other species and the athletic body that nature designed for cats, we feel that cats do not benefit from having their legs deliberately shortened, and may even be harmed by being bred this way.
For that reason, all of us here at the Happy Cat Site recommend that if you are choosing a kitten, you look for one of the many breeds that does not have achondroplasia
Of course, only you can decide whether you are comfortable going ahead with the purchase of a short-legged cat given what we know about them at this time.
Lambkin cats – a summary
The Lambkin cat is a cross between two popular breeds, and cross breeding is often contentious. Cats that have been deliberately cross bred are referred to by some, designer cats.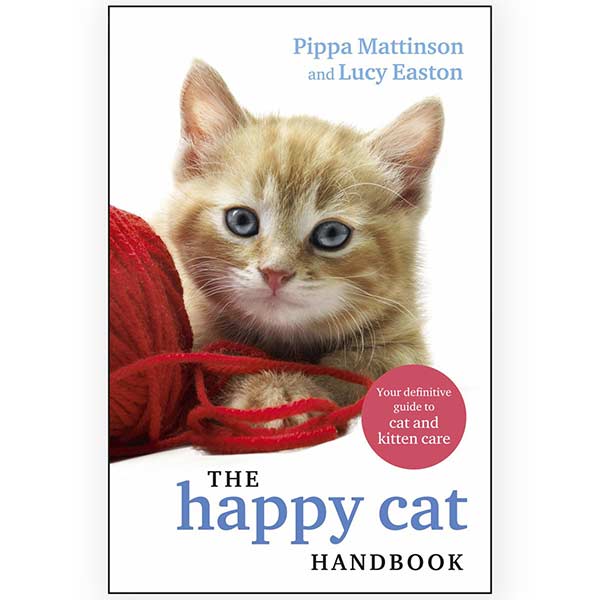 Many pedigree breeders look down on this practice as breeding for profit rather than for any affection for the cats themselves. There is a risk that some designer cat breeders will not care for their kittens appropriately.
There are also risks in buying purebred animals too, especially when these animals have been too closely related. So it isn't straightforward issue.
Bear in mind that in some cases, trying to achieve a cat with an unusual shape can cause health problems or suffering for the kitten.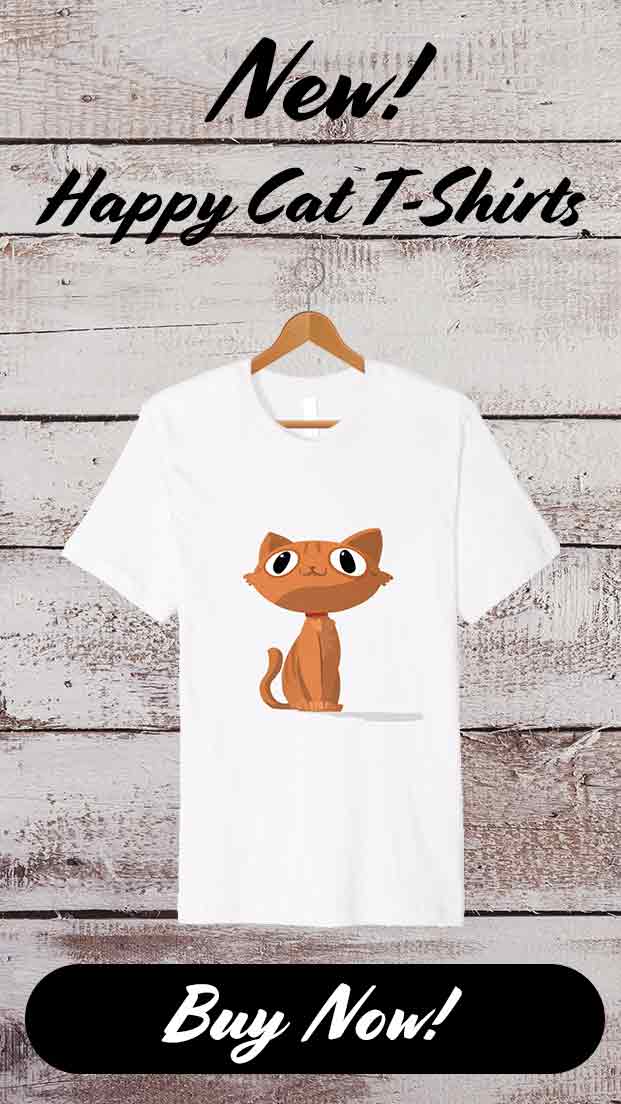 We don't yet know if this is the case with short legged cats like the Lambkin, but it seems likely.
Lambkin cats make lovely family pets due to their personalities and looks. As the breed is quite new, and inherent health problems are unconfirmed, should you decide to go ahead and buy a Lambkin kitten, it is important to make sure you can afford pet insurance and keep up with regular vet checks.
Have you ever had a Lambkin cat? If so, let us know your experiences with it!

References
Your Amazing Cat!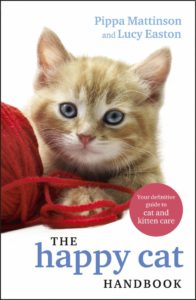 We are so excited to share our new book with you!
If you have enjoyed your visit to The Happy Cat Site we think you'll love The Happy Cat Handbook.
Written by the founders of this website including the author of the hugely successful Happy Puppy Handbook, it's packed with cat care information and fascinating cat facts.
Grab your copy today!