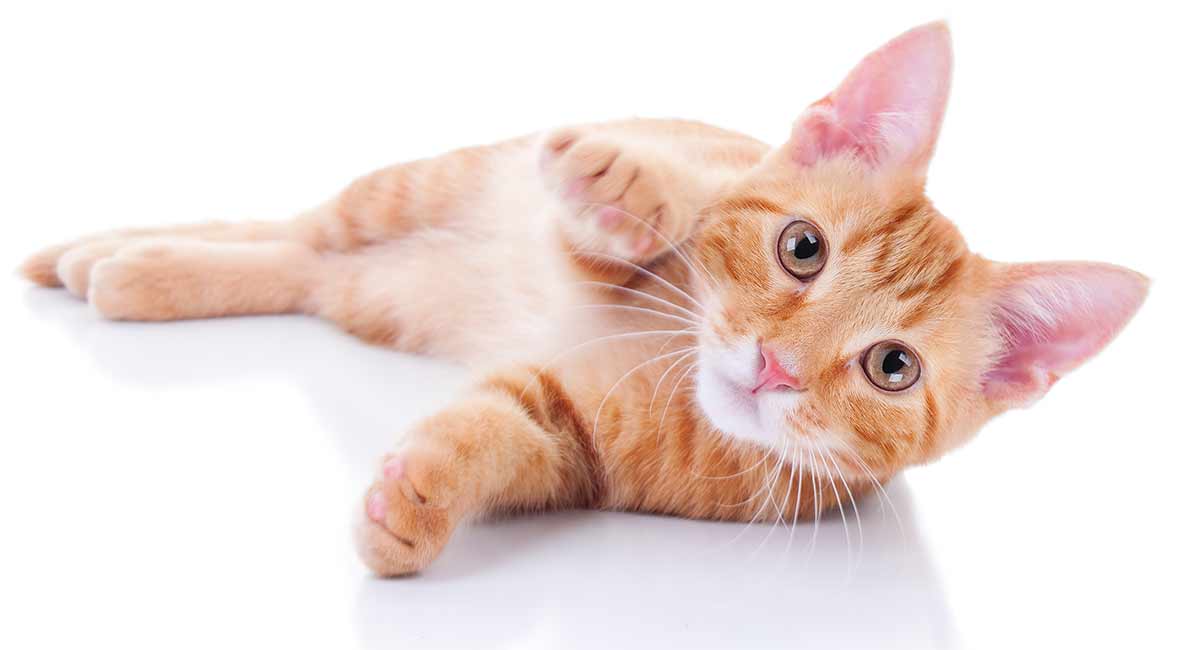 If your cat is anything like mine, it loves chasing toys, and laser pointers for cats are one of the most popular type of toy for this fun activity.
It makes sense that our cats love chasing things, since hunting is one of their main instincts!
Watching cats playing with laser pointers is great fun.
And you might be surprised how many types of laser pointer cat toys you can buy!
What is the best laser pointer for cats?
Laser pointers for cats are toys that project a laser beam for your cat to chase.
The best choices are easy to use, cheap to buy and provide great entertainment for your cat. Find reviews of the top cat laser pointers below!
These toys are brilliant for people with reduced mobility that still want to interact with their cats.
These toys can be controlled by you, or automatic, to keep your kitten entertained when you're busy with other things!
Why do cats like laser pointers?
So why do cats chase laser pointers?
You'll find hundreds of funny videos of cats chasing laser pointers online.
Cats like laser pointers because of their natural hunting and chasing instincts – which they fulfill as they chase the laser around.
Even domestic cats have these instincts!
The laser's movement will attract your cat's attention, and its predatory instincts will break out as your cat stalks, chases and pounces on the laser.
These instincts explain why cats best love laser pointers that mimic the movement of natural prey.
Are laser pointers bad for cats?
Although they are popular toys, are laser pointers good for cats to play with?
An obvious concerns with laser pointers for cats is that the laser could damage their eyes.
However, the majority of laser pointers are safe for our cats to play with, as long as you avoid shining the laser directly into their eyes.
To find out more about the different types of laser, their relative risks, and how to judge whether a laser toy is safe visit the FDA's guide to laser products and instruments.
So, even though they don't hurt our cats physically, do cats like laser pointers?
Another big concern is that they frustrate our cats!
Are laser pointers for cats annoying?
This also links the question "do cats understand laser pointers?"
Whilst these toys allow our kitties to chase and pounce on something, mimicking hunting, there's nothing for them to actually catch.
This potentially leaves their hunt feeling unfinished, which can cause frustration and confusion.
If your cat seems frustrated when you use a laser pointer, perhaps it is not the best option for you.
However, as long as you use other toys that satisfy the feeling of actually catching something, your cat might also enjoy using laser pointers every so often for variety.
After all, lasers pointers are a great mimic for small insects, and more often than not insects do eventually to escape to safety!
Just be sure to move on to new new game before the fun ends.
The best laser pointer for cats
If you're wondering where to buy laser pointers for cats, we've gathered some of the best laser cat pointers right here so that you don't need to spend hours searching!
Innozon laser toys for cats
The Innozon laser pointer for cats comes in a pack of two, so you'll always have a back up if one disappears!
This laser pointer has two functions, so when you're finished playing, you can switch it to torch mode.
To power these laser pointers, all you need is a single AA battery.
They also have wrist-straps, so you won't ever drop it, interrupting play time.
FurryFido LED light toy
If you like the sound of this laser pointer, but don't want to be continuously replacing batteries, the FurryFido laser pointer for cats toy is a better choice.
Instead of batteries, this is charged using a USB lead.
It works in the same way as the Innozon option, with a little switch at the side to select your preferred mode.
And this option comes with a third mode!
It has the red laser, the mini white flashlight, and also a UV detector, so you can find stains your pet might have left around your house!
You'll really get your money's worth with this option.
Cat Catch interative LED light
If you like these options but want something with a few more settings, the Cat Catch interactive laser pointer is great.
This is a black or white paw-shaped laser pointer for cats. It runs on batteries and has different beam patterns.
You can press the paw print once for a flashing light, or twice for a steady beam, and you can choose from five different beam colours.
Also, you won't have to keep holding down the button like a lot of other laser pointers, making it great for people with arthritis.
PetDroid automatic laser toy
The PetDroid hanging laser pointer for cats is another great choice.
This automatically turns off after five minutes to avoid wearing your cat out, and can be easily hung or stuck to walls or windows!
It is battery-powered and moves the laser randomly to keep your cat interested!
Automatic laser pointer for cats
On that note, if you want a laser pointer for cats but worry you won't have time to play, an automatic laser pointer is a good choice.
Here are some more of our favorites.
Friends Forever interactive cat laser toy
This is a product we recommend time and time again.
The Friends Forever laser pointer has a unique diamond shaped design, to cast a 360 degree pattern over your walls and floors.
It's battery operated, so won't leave a cord trailing across your floor as a trip hazard.
And it can be adjusted to fast, slow, or randomized to keep your kitty on its toes.
It also turns off automatically after fifteen minutes, so you won't exhaust your cat if you leave the toy for a while.
Petsafe Laser Pointer for Cats
Another great automatic choice is the PetSafe laser pointer for cats.
This has a sleek white design and uses AA batteries.
This laser pointer for cats has a random mode, which will turn off after 15 minutes of play, or a manual mode, so you can remain in control.
Some cats may be wary of its motor noise initially, but should grow to love it.
Playdot cat laser pointer
The Playdot laser pointer for cats has a unique design, and is lightweight, making it easy to move around your house.
This shuts down automatically after 30 minutes, giving your cat a little longer to play than the others we've looked at.
It has three modes of automatic play, and one mode of handheld play, so you can be in control.
Petcube laser pointer for cats
If you're out of the house a lot, the Petcube camera features a laser pointer for cats that can be used remotely via wifi!
This option has a higher price tag than others we've looked at so far, but is a fun way to watch and record your cat interacting with its laser pointer, even when you're not physically there.
It also has two-way audio so you can speak to your cat as you play.
Firik 2 in 1 rotating feather and laser toy
If you're worried about frustrating your cat with a laser pointer, the Firik 2 in 1 rotating toy is perfect.
This has a rotating laser pointer, but also has an attachment for feathers.
If you think the laser is frustrating your cat, but still want to satisfy your cat's desire to chase something while you're busy, just swap the LED light for a feather to chase and catch.
This is USB charged and has four different modes to choose from.
Mouse laser pointer cat toy
Not all laser pointers use a simple red beam.
The Lavibest laser pointer shines a mouse-shaped light for your cat to chase.
It also has a paw print option and a standard red beam
It uses batteries but needs a darker room to best see the mouse shaped beam.
FurryFido mouse laser pointer for cats
Similarly, the FurryFido laser pointer for cat has six different light designs, from butterflies, to a simple red beam.
This is USB charged and has a sleek stainless steel design.
These handheld options are both lightweight and easily portable.
Best laser pointer for cats
There are loads of laser pointers for cats to choose from, from automatic options when you're busy, to handheld ones you can control yourself, even ones that shine little mice!
We hope one of the laser pointers here has taken your fancy, and provides your cat with hours of entertainment.
Does your cat love laser pointers?
Let us know if you've tried any of the suggested laser pointers for cats in this article!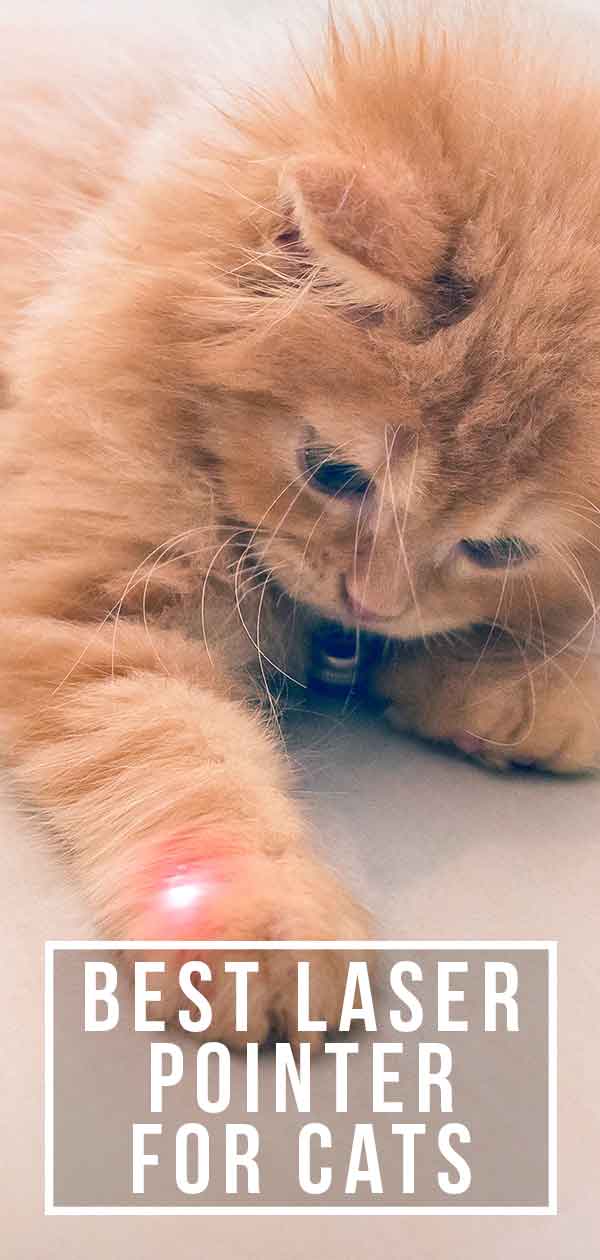 Sources
Dennis C Turner and O. Meister, 'Hunting Behaviour of the Domestic Cat', ResearchGate (1988)
Kerrie Anne T. Lloyd (et. al), 'Quantifying Free-Roaming Domestic Cat Predation using Animal-Borne Video Cameras', Biological Conservation, 160 (2013)