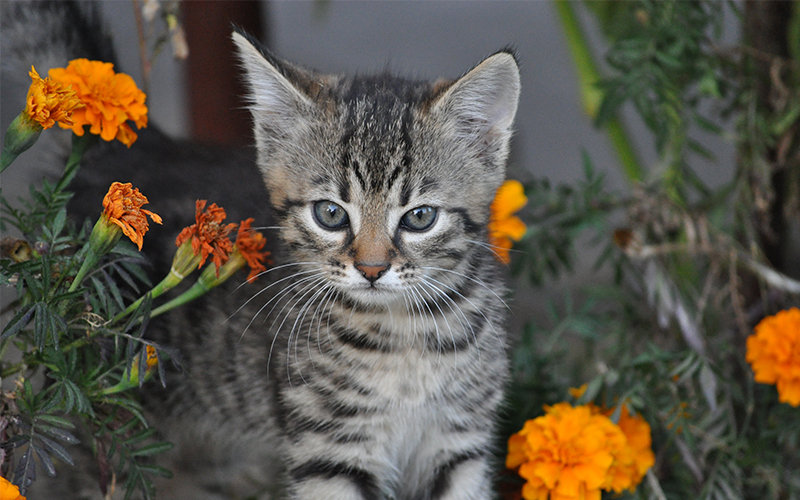 Inspiration for cute cat names can be found everywhere. In the things around us, food, drink, even household items. Trees and flowers, animals, toys and children's TV characters can be a great sauce of cute names too. In fact, there are so many possible ones that it can be a little overwhelming trying to choose.
Contents
When I was naming my cat I went through entire books of baby names, flicked through novels and even scoured the papers for good choices. In the end we settled on a traditional human name that we love for our little boy – Oscar. But there were an awful lot of potential options we considered first.
Cute Cat Names
Some classic cat names that would suit any one of the little cuties.
Boo
Bubbles
Cherub
Cuddles
Cutie
Flossy
Fluffy
Freckles
Hunter
Jinx
Kitty
Marbles
Merry
Minx
Mittens
Monkey
Noodle
Nugget
Pickle
Puss
Rocket
Silky
Sparky
Sugar
Sunny
Sweetie
Tabby
Tickles
Treasure
Whiskers
Names For The Boys
Human names can be a great choice for your cat. And there are some real cuties out there. Maybe one of these lovely cute male cat names will suit your little boy perfectly.
Albie
Alfie
Andy
Arlo
Arthur
Barney
Baxter
Billy
Bobby
Buddy
Buster
Buzz
Cal
Charlie
Dill
Duke
Dylan
Eddie
Felix
Jack
Jessy
Leo
Mikey
Noah
Oscar
Paulie
Romeo
Sammy
Timmy
Toby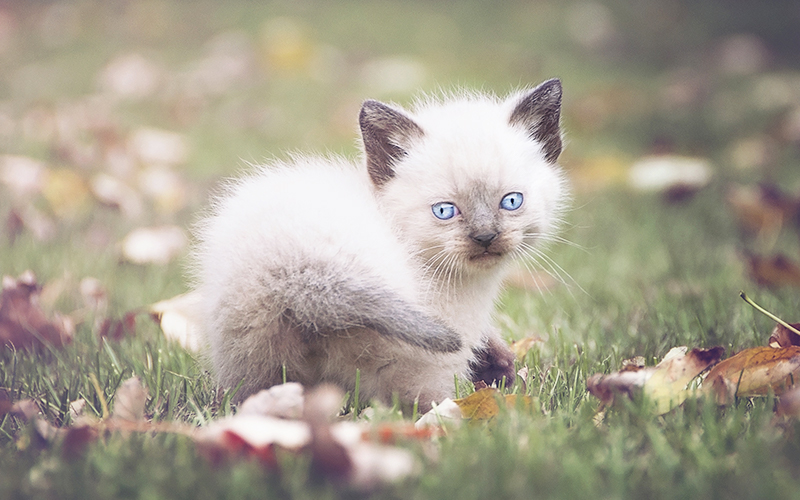 Inspiration For The Girls
The best cute girl cat names can be human names too. Here are a selection of pretty girl cat names that your new bundle of fluff will love.
Amy
August
Baby
Bella
Callie
Candy
Cassie
Dahlia
Dora
Ellie
Evie
Faye
Hope
Izzy
Jennie
Kellie
Krissy
Lexi
Lola
Meadow
Millie
Mitzi
Nel
Petal
Poppy
Rosie
Sadie
Summer
Tilly
Zinnie
Outside The Box Thinking
Another great way to find cute human names for cats is to dive into your book shelves. Literally references as names, or historic figures are a great way to find a nice name that has the personal touch.
It helps to start with a topic or category in mind. Like space or nature, or even locations or other animals. There are also some human names that have fallen out of fashion or are less commonly used that can make great fun choices too.
Alvin
Astrid
Blitz
Blossom
Casino
Chippy
Cliff
Cosmo
Ditzy
Dynamo
Eddie
Ernie
Flynn
Gadget
Hadley
Jazzy
Milo
Nova
Orlando
Patter
River
Rocky
Sebby
Star
Stream
Sucks
Trucker
Trudy
Valley
Zen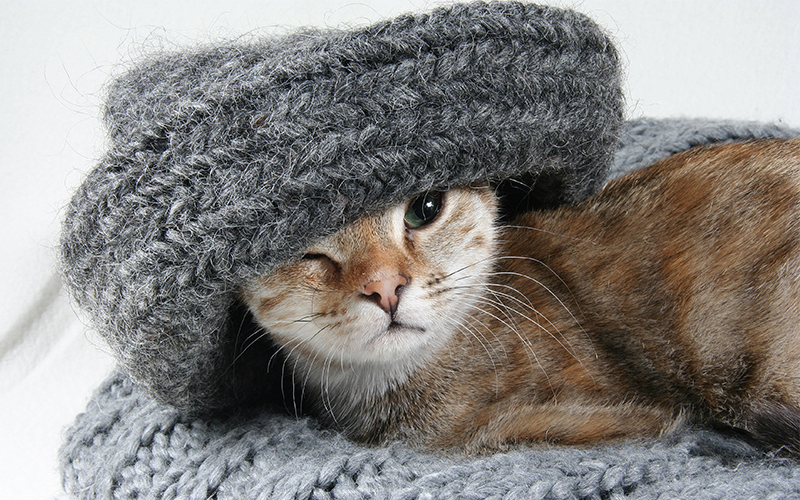 Hilarious But Still Cute Cat Names
When you're looking for a name for your name, you might well want something that puts a smile on your face. Or that you can have a giggle over with your friends. I love cat names that reflect their big cat cousins, and ones that are a little tongue-in-cheek or punny.
There are some hilarious cat names online these days, but not all of them are too cute. In fact, some of them are very funny, but probably not suitable to tell to your Grandma. So, here are our favorite family-friendly, cute funny cat names .
Ally
Binky
Bugsy
Captain
Catnip
Cheetah
Clawde
Clawdia
Dragon
Hairy
Jaws
Lynx
Panther
Prowler
Puma
Rex
Scratchy
Scruffy
Sir Pounce-a-lot
Slinky
Tigger
Tinker
Tiptoe
Tom
Wolfy
Night Time Names
Black cats come in a gorgeous range of hues from darkest grey to blackest night. Sadly, black cats often are hardest to home in shelters and tend to be the last pick of the litter when kittens are born. Which is a total tragedy, as this stunning color really is one of the most dramatic and beautiful shades around.
I love black cats, and names that show off how proud you are of your gorgeous kitties lovely fur could be just what you are looking for. These are my top picks when it comes to cute black cat names.
Apollo
Bay
Cosmos
Jet
Jupiter
Luna
Magic
Moon
Neptune
Night
Omen
Onyx
Orion
Owl
Peppy
Saturn
Shades
Shadow
Twilight
Twinkle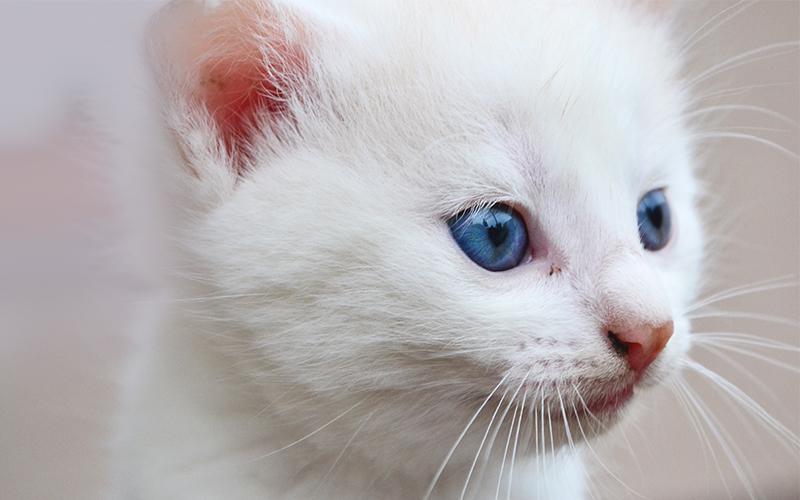 Cute Cat Names For White Kitties
Cute names for white cats can come from a lot of places. Personally I love those from the natural world – especially those inspired by white flowers. Your delicate, graceful little kitty will love any of these cute white cat names.
Angel
Asha
Blondie
Camellia
Chalky
Cloud
Crystal
Diamond
Frosty
Ghost
Jasmine
Lily
Lupine
Milka
Peony
Petal
Rosa
Sapphire
Sky
Snowdrop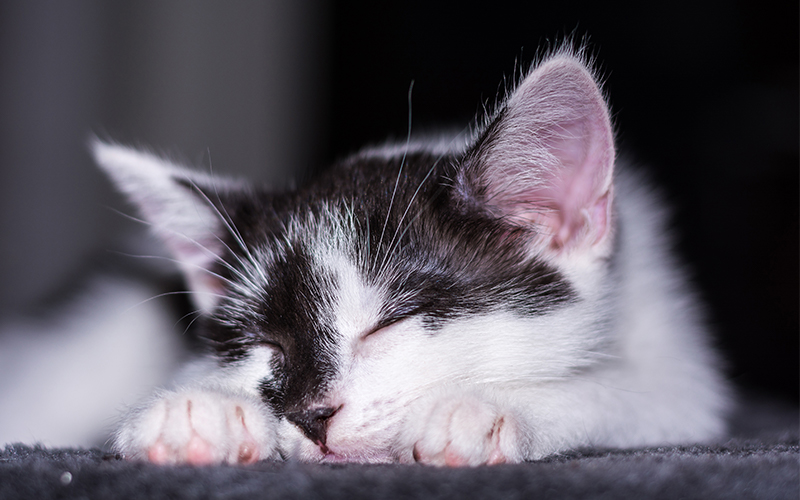 The Domino Effect
Cute black and white cat names can be inspired by their fabulous coats. Whether your cat has flecks of black or white, or a perfect tuxedo cat coat. Any of the names below will fit a black and white furry friend well.
Badger
Banksy
Boots
Checkers
Chess
Chester
Dice
Domino
Freckles
Liquorice
Orca
Panda
Patches
Paws
Pingu
Polka
Puffin
Snoopy
Speckle
Zig Zag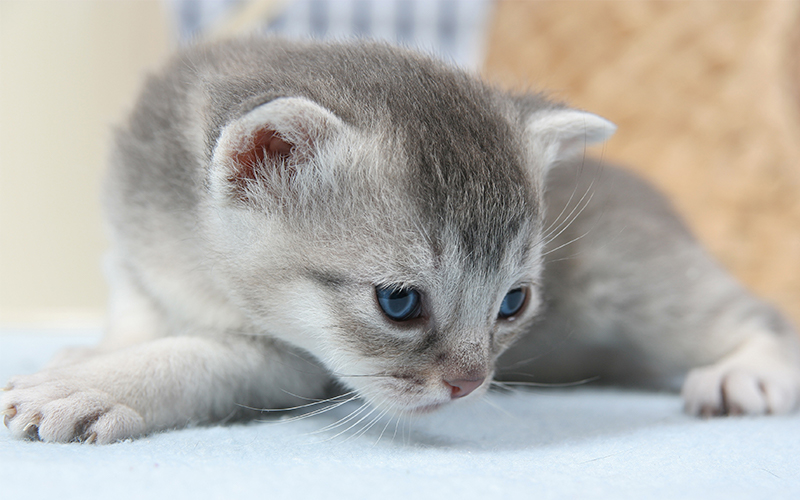 Ethereal Names For Smokey Kitties
Who doesn't love an adorable gray ball of fluff? Cute grey kitten names are a fun way to celebrate that super silky coat of theirs. From soft chinchilla fur to glorious tabby grey and everything in between.
Chinchilla
Cinder
Dawn
Dusty
Earl
Foggy
Ghost
Gray
Koala
Misty
Pebbles
Roo
Sealy
Silvy
Slate
Smokie
Squirrel
Stirling
Storm
Wolfy