Popular girl cat names are often fashionable for a few years.  The new cat names that replace them are sometimes inspired by celebrities and their pets.
Whether you are looking for something traditional or totally out there, we have some great ideas for you.
But first let's look at which names are on a winning streak right now!
Top 20 Girl Cat Names For 2019
| | |
| --- | --- |
| Lily | Luna |
| Poppy | Molly |
| Tigger | Grace/Gracie |
| Daisy | Holly |
| Maggie | Maisy |
| Milly | Pebbles |
| Smudge | Sophie |
| Willow | Bella |
| Cali | Cleo |
| Lulu | Missy |
Those names are taken from the newly launched International Cat Survey – don't forget to add your cat when you've made your choice!
They are just the beginning. From cute to funny, strong to unique, and everything in between.
Scroll on down for good girl cat names galore!
So where should you begin when you are considering finding female kitten names?
Kitten Names For Girls
Naming your kitten is great fun, but it's also quite a lot of pressure.
After all, your beautiful little lady will hopefully be carrying this name around with her for the next 18 years or more!
But before you go into total panic mode, take a deep breath and think about what you want her name to say.
Do you want it to represent a characteristic you hope she will have in terms of her personality? Or to give a head nod to someone you admire?
Perhaps you would love to pick a name to match her beautiful coat of fur?
In this guide I am going to break down some choices into the most popular categories.
You can find 250 great ideas for boy cat names here!
Let's begin with the most popular type – cute girl cat names:
Cute Girl Cat Names
The potential list of cute girl kitten names is enormous.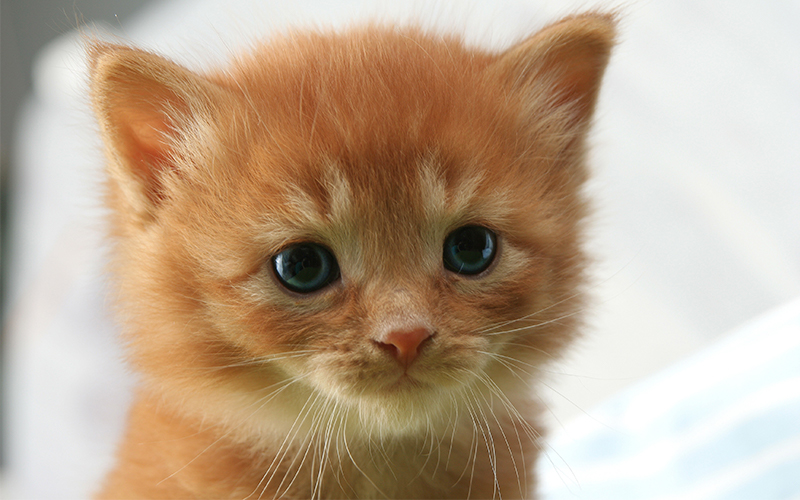 Pretty female cat names can have seemingly endless inspirations. When you are making your choice don't be afraid to think outside the box.
Look into the world of nature, think of other cute animals or experiences you have encountered.
I have picked some of our favorites for you.
Ariel
Baby
Bella
Blossom
Cassie
Charlotte
Cherry
Chloe
Coco
Cookie
Daisy
Daphne
Ellie
Evie
Fifi
Freckles
Glitter
Katie
Kitty
Kiki
Lady
Lexi
Lila
Lulu
Millie
Molly
Missy
Muffin
Petal
Pixie
Poppy
Puss
Rosie
Skittles
Sophie
Sparkle
Sweetie
Tabby
Queenie
Cute female cat names will stay adorable from kitten hood to adulthood – so don't be afraid to spoon on the sugar!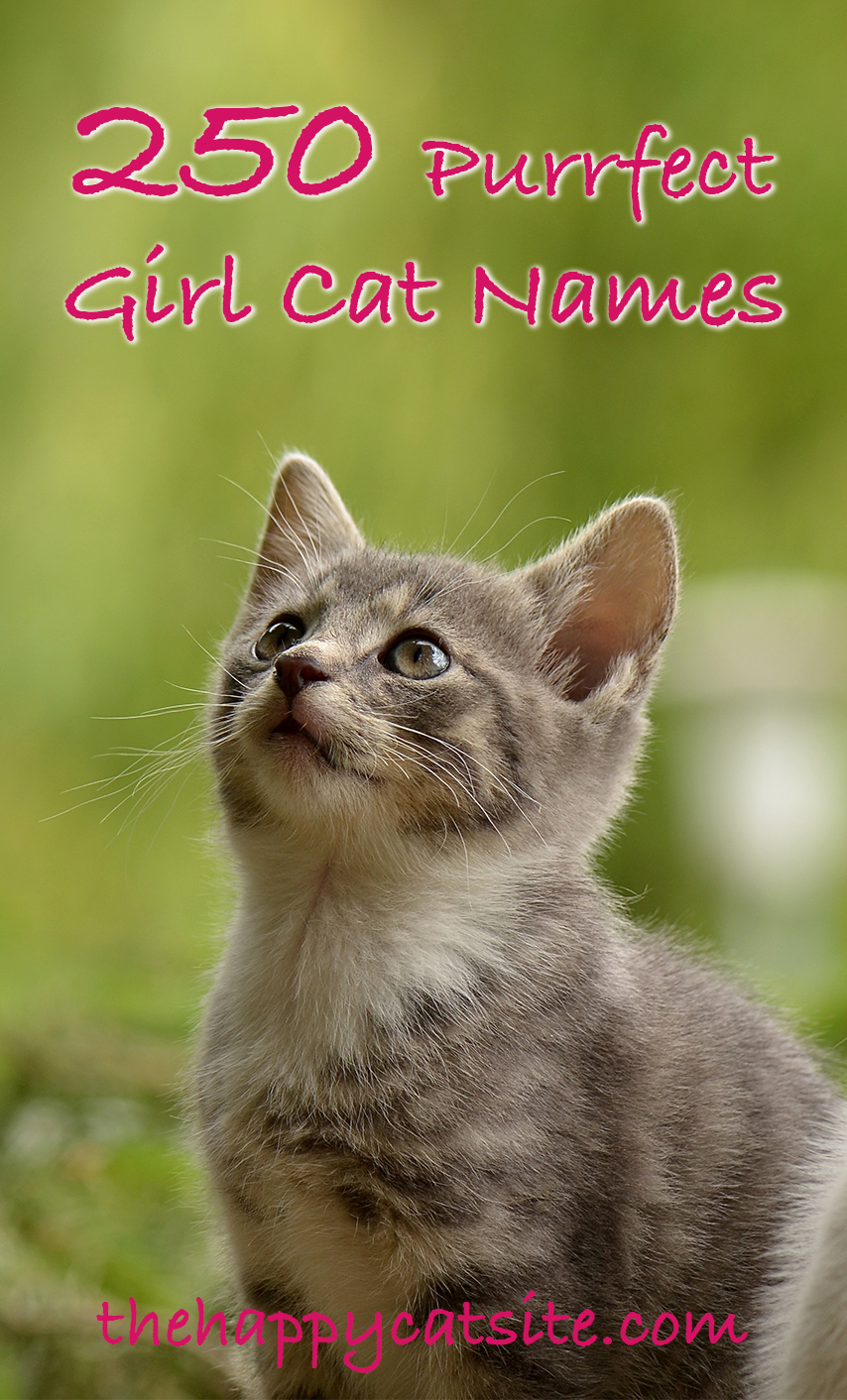 Unique Female Cat Names
Funnily enough, one of the top internet searches for female cat names is 'unique'. It's not unusual to want to be different.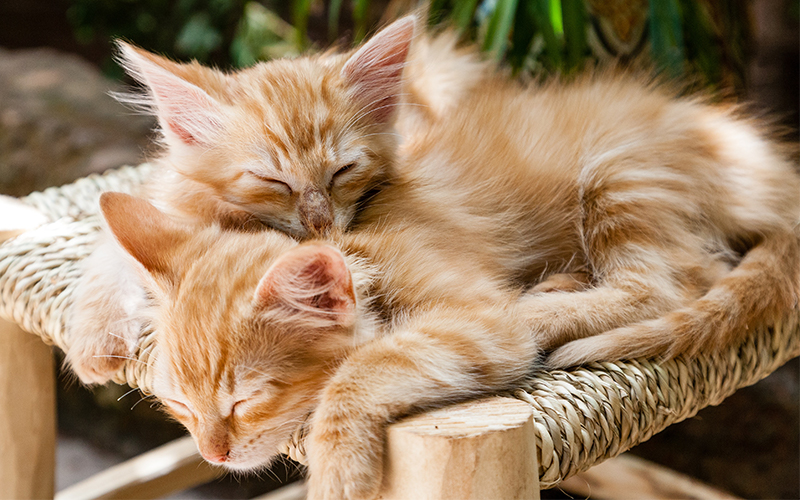 Fortunately, there are some great ways you can come up with more out of the box ideas.
When I'm trying to name my pets in a unique way I think of a topic not normally associated with pet names. Human surnames, or names that are out of fashion. Architectural features, unusual names from fiction – even household objects.
Or try to think laterally – like my daughter clearly did when she named her guinea pig "Hedgehog".
Traditionally female names are by their nature feminine. But don't be afraid to pick something more traditionally masculine when you are looking to be a bit different (or at any other time to be fair!)


Here is a fun selection of slightly random ideas. You might come across someone with the same idea once in a blue moon, but they are still pretty unique female cat names.
Asia
Doodle
Enid
Etta
Hadley
Indi
Irena
Jazz
Kendra
Kora
Lara
London
Mae
Maggie
Marie
Mimi
Minnie
Monkey
Natalia
Newt
Pebbles
Peggy
Perla
River
Robin
Sadie
Sia
Sparrow
Susie
Stevie
Tinker
Trixie
Trudy
Uma
Ursula
Winnie
Wren
Zadie
Zelda
Zinnia
Cool Female Cat Names
Is your kitty a bit of a cool customer? Do you like the idea of giving her a name that has a bit of an attitude, or that will be popular and liked universally for it's cool factor?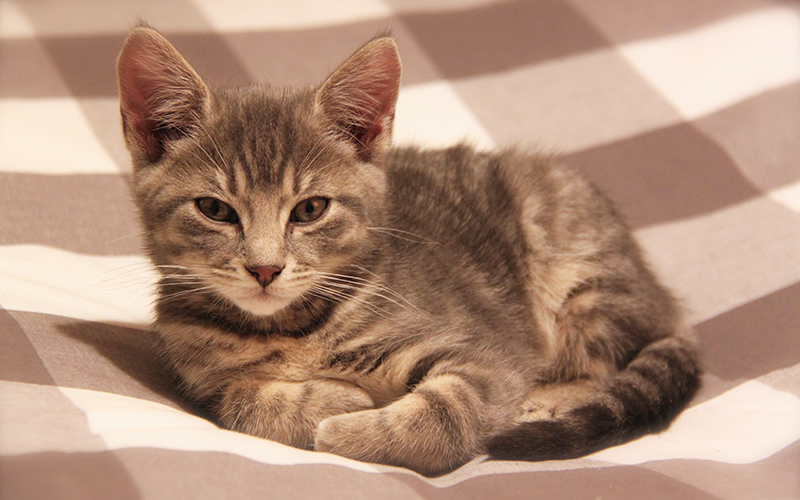 Here are some cool female cat names for you to choose from.
Ace
Arrow
Aurora
Boss
Breeze
Calypso
Carrie
Chaos
Crash
Deja
Diva
Flame
Flash
Galaxy
Harper
Hunter
Ice
Izzy
Java
Karma
Lynx
Nitro
Piper
Rain
Raven
Rebel
River
Rowan
Turbo
Twilight
Quinn
Ziggy
Funny Female Cat Names
Do you pride yourself on your sense of humour? Do you like pet names that leave everyone who hears them with a smile on their faces?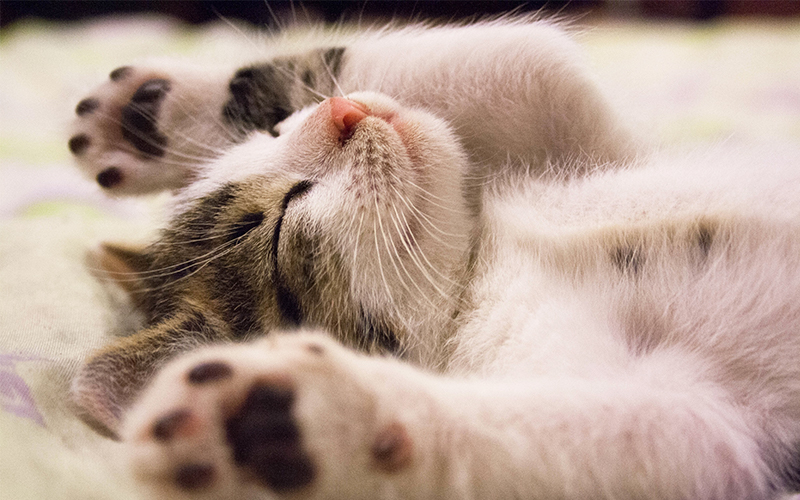 Then maybe funny female cat names are more what your looking for.
Apologies for the pun-tastic nature of some of them…..
Angelicat
Bambi
Barbie
Boops
Catman
Cheeks
Clawdia
Clawsome
Dizzy
Ewok
Fluffington
Hammy
Hello Kitty
Jennifur
Kat
Katnip
Katty
Kitkat
Madam
Mew
Noodle
Ninja
Paulina
Pounce
Puppy
Purrfect
Rex
Scat
Schrodinger
Tabby-fur
Turtle
Strong Cat Names Female
Strong female names for cats can come in a few forms. You can take inspiration from strong things in life, or from strong people. Real or mythological!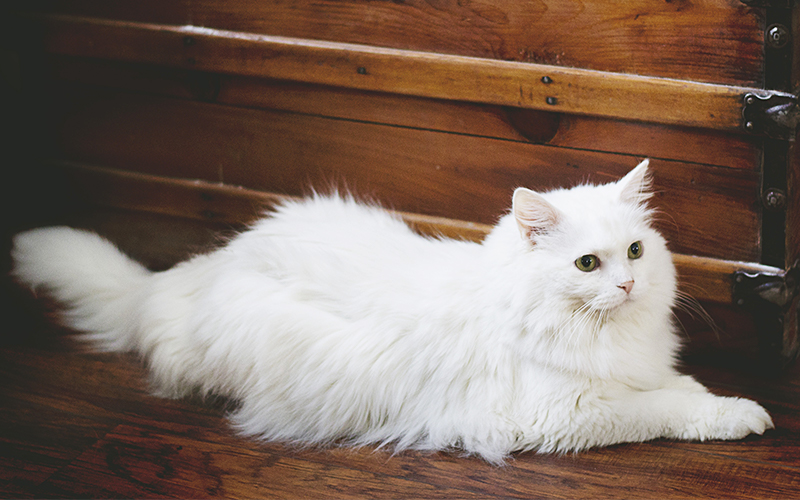 Here are some of our top choice strong girl cat names
Bree
Carla
Delia
Electra
Freya
Gesa
Hera
Hester
Isa
Isis
Kaplan
Matilda
Maya
Millie
Mystique
Olympia
Osa
Pistol
Racer
Sega
Spike
Steel
Venus
Viking
Wicca
Xena
Zora
Girl Cat Names By Color
A great way to get inspired with naming your cat is to look at her beautiful furry coat.


Here are some fun selections of cat names, based upon some of the most popular kitty colors.
Black Female Cat Names
Black female cat names can be a lovely reflection of their stunning color and the sleek shine that they often carry on their coats.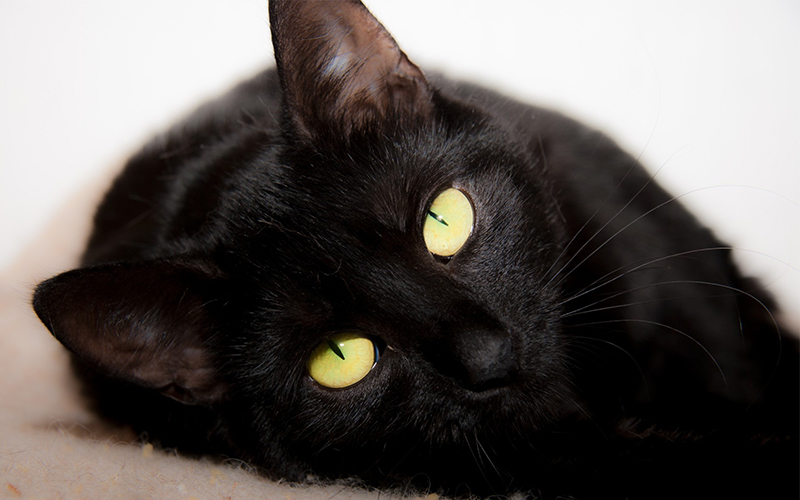 Here are some fun and cute names for black girl cats.
Beetle
Berry
Char
Cinder
Coal
Ebony
Eclipse
Ink
Jetty
Magic
Midnight
Olive
Onyx
Panther
Pitch
Raven
Sable
Secret
Shadow
Twilight
White Female Cat Names
White cats glowing fur is fabulous.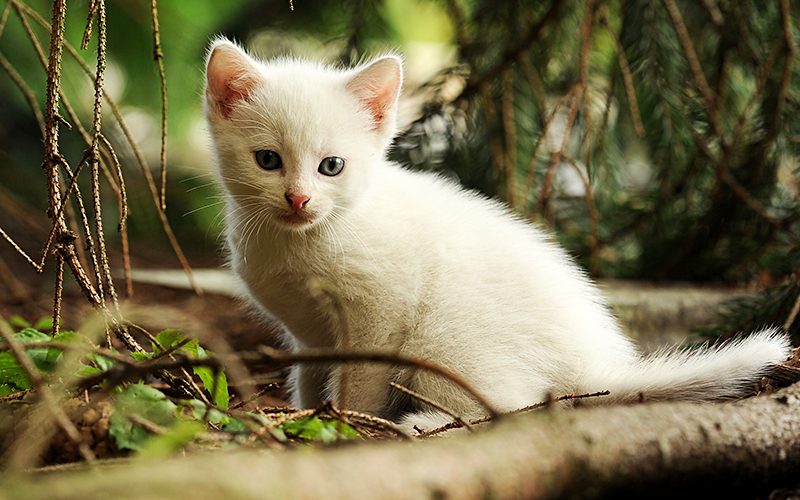 If you are bringing home a white cat, then you might want to give her a name that reflects her bright and glamorous coat.
Angel
Ash
Blondie
Cloud
Cotton
Ghost
Ivory
Frosty
Lambie
Lily
Opal
Pearl
Sky
Snowy
Wool
Wynter
Black And White Female Cat Names
If you have a beautiful black and white cat then you might be hoping to find a suitably stunning cat girl name.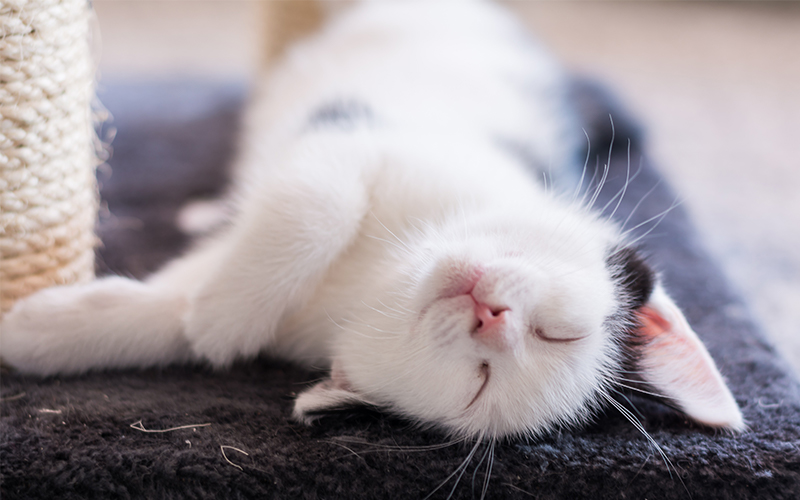 Here are a few that we like:
Blotch
Boots
Checkers
Domino
Fleck
Freckles
Orca
Oreo
Panda
Smudge
Socks
Speckle
Zebbie
Grey Girl Cat Names
Grey cats have a variety of shades, from palest grey to almost black. You might have a grey tabby or an almost blue Persian.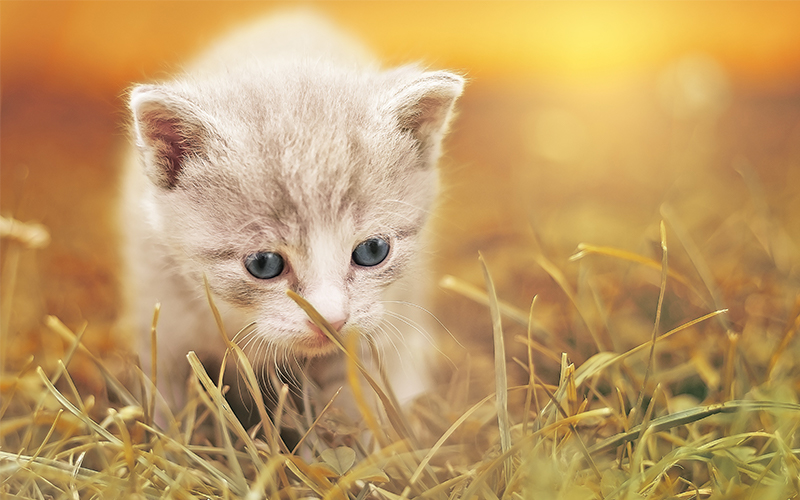 But either way, you'll have fun checking out some possible grey female cat names.
Bunny
Chipmunk
Dazzle
Dusky
Dusty
Echo
Griselda
Luna
Misty
Mouse
Pebbles
Silvy
Smokey
Smudge
Sooty
Storm
Wolfie
Orange Tabby Cat Names Female
Ginger cat names for females can be trickier to think up, as orange female cats are rare. But they are not impossible to find, and neither are their names.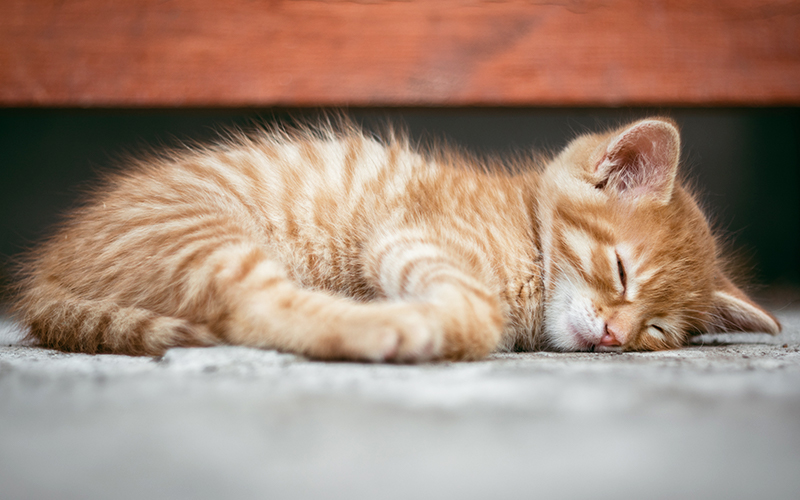 If you are eagerly awaiting your ginger kitty, then check out these tiger cat names – female!
Amber
Autumn
Dawn
Ginger
Mango
Moon
Nala
Red
Rosie
Roxy
Ruby
Sandy
Scarlet
Sunset
Star
Tiggy
How To Choose Girl Cat Names
If none of the names above takes your fancy, then don't lose heart. There are lots of great fun ways to think up names for your cute little girl kitty.
Trying taking inspiration from one of these topic areas
Natural Names – Flowers, Trees
Place Names – Countries, Cities
Famous Names – Celebrities, Historical Figures
Your little girl cat's name doesn't have to mean anything to anyone but you.
Best Female Cat Names
The best female cat names are the ones which suit your kitten and you the most.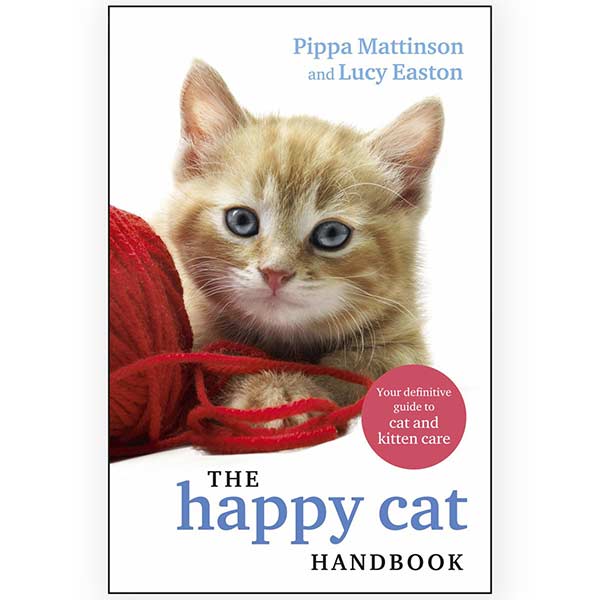 Whether your name makes you and your friends smile, reminds you of something just as cute as her or somebody or something you admire. The choice is endless, but the end result will be just right.
Try not to worry and have fun choosing. After all, whatever you choose will rapidly become 'her name'.
Once she's padded, pounced and played her way into your heart, that's what her name will represent. Regardless of which one you chose.
Still not decided? Then check out 200 more Cute Cat Names here!
Your Amazing Cat!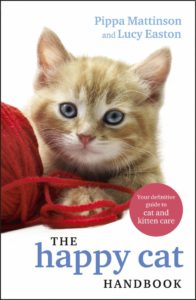 We are so excited to share our new book with you!
If you have enjoyed your visit to The Happy Cat Site we think you'll love The Happy Cat Handbook.
Written by the founders of this website including the author of the hugely successful Happy Puppy Handbook, it's packed with cat care information and fascinating cat facts.
Grab your copy today!
Free Updates For Cat Lovers!
Our cat care articles, tips and fun facts, delivered to your inbox