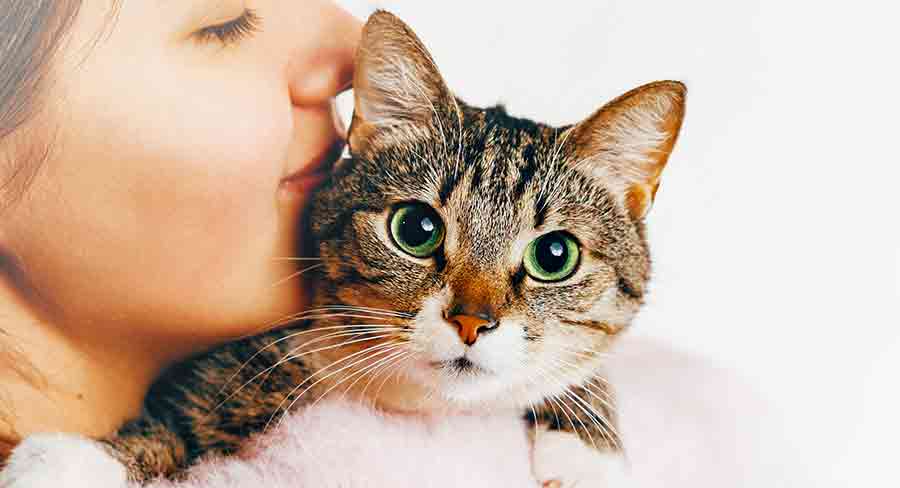 Bringing home your gorgeous girl isn't just an event to mark on the calendar, it's a life changing transition. And one that you'll remember forever. Picking the right name for your companion can be a fantastic way of cementing and celebrating your new relationship. Today I am going to help you pick the perfect female cat name, one which the entire family will love.
Contents
Girl cat names can be trendy, traditional, cute, or unique! Inspiration can come from all sorts of places, from people to sports, to places you have visited, and even your favorite foods. We've got over 400 female cat names that are bound to suit every type of kitty out there, from the daintiest siamese to the most magnificent forest cats, and every beautiful feline in between.
Best Female Cat Names
Bella
Callie
Cleo
Daisy
Ella
Grace
Hattie
Holly
Iggy
Lily
Lulu
Luna
Maisie
Maggy
Millie
Missy
Molly
Nala
Nessa
Nugget
Nyla
Pebbles
Poppy
Rosie
Smudge
Sophie
Tigger
Tofu
Willow
Zoe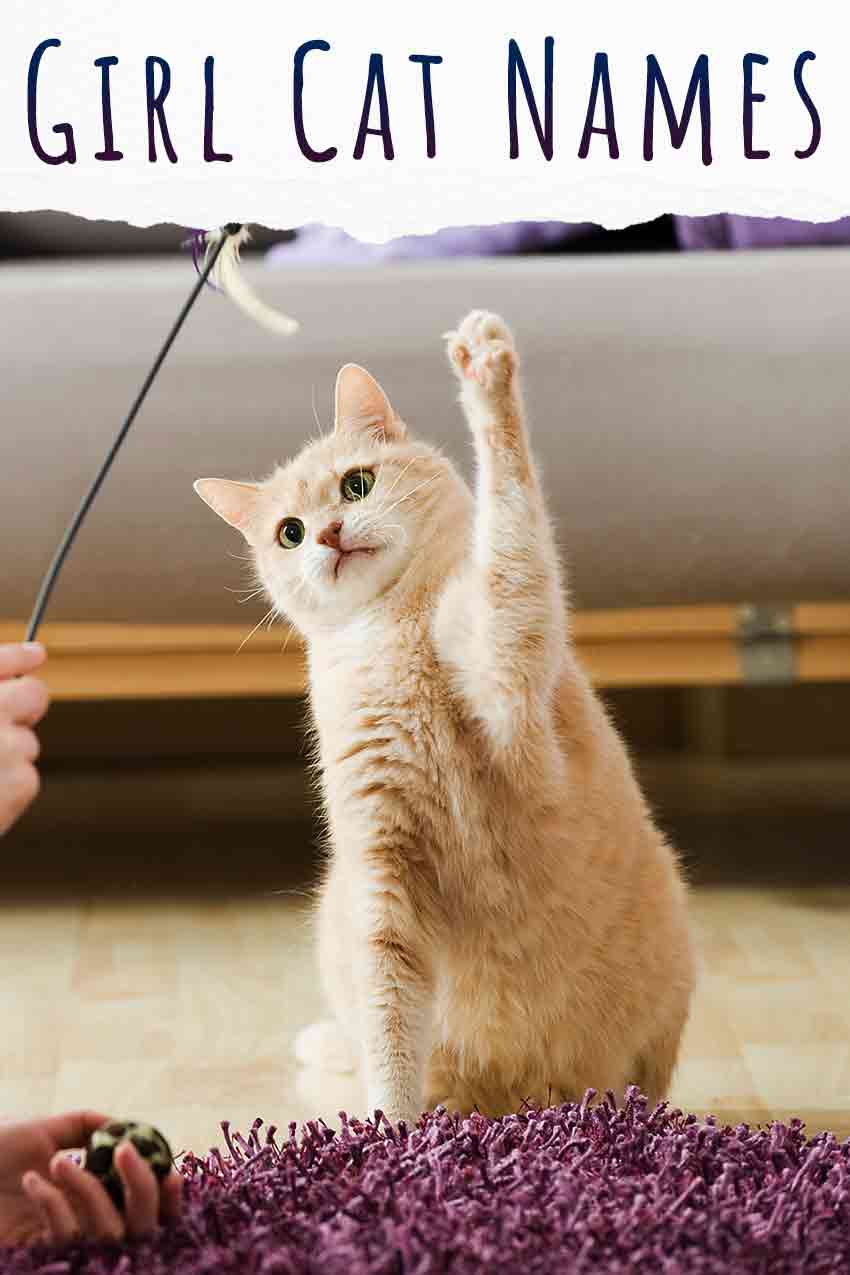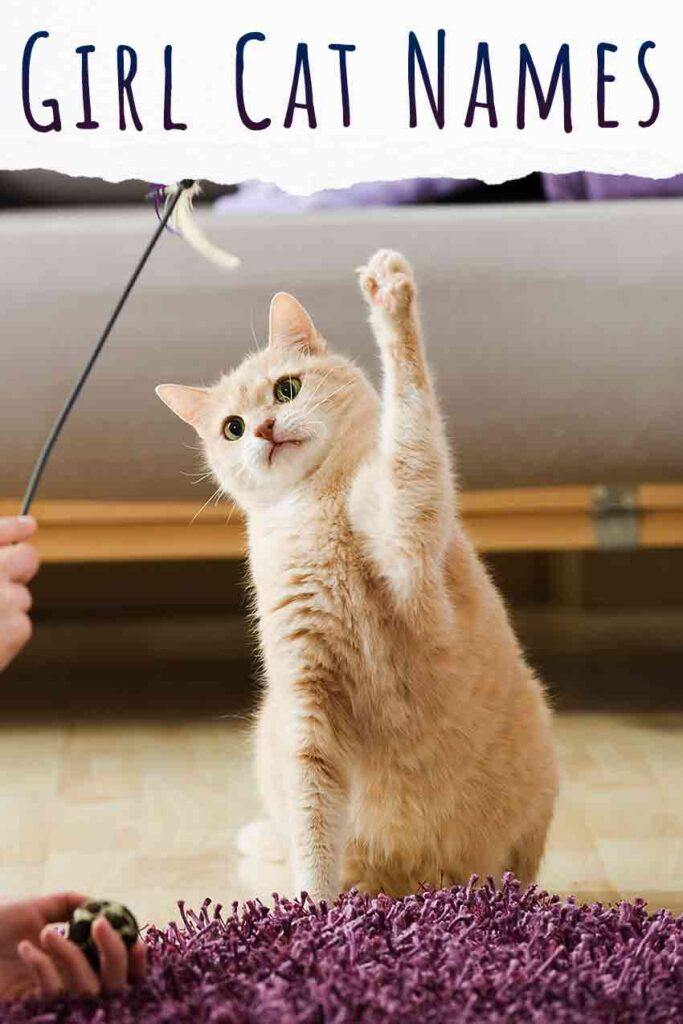 Cute Names For Adorable Pets
The potential list of cute girl kitten names is enormous. Pretty names can have seemingly endless inspirations. When you are making your choice don't be afraid to think outside the box. Sweet female cat names will stay adorable from kitten hood to adulthood – so don't be afraid to spoon on the sugar!
Abbie
Acorn
Ariel
Baby
Bella
Blossom
Cassie
Charlotte
Cherry
Chloe
Coco
Cookie
Cuddles
Daisy
Daphne
Dolly
Ellie
Evie
Faye
Fifi
Freckles
Glitter
Katie
Kitty
Kiki
Lady
Lexi
Lila
Lulu
Millie
Molly
Missie
Muffin
Nala
Ness
Nibbler
Oats
Ola
Petal
Pixie
Poppy
Puss
Queenie
Rosie
Ruby
Skittles
Sophie
Sparkles
Sweetie
Tabby
Unique Girl Cat Names
It's not unusual to want to be different. A great tip when looking for original names is to think about place names. Towns and cities often have really cool names. Some are already popular (think of Skye, a Scottish island) but many of them have never been used for naming pets or people (how about Faroe – another Scottish Island). Why not brainstorm a few place you have been or would like to go?
Asia
Arlo
Bap
Bunker
Cartwheel
Coops
Date
Doodle
Drippy
Enid
Etta
Fanta
Gertie
Hadley
Indie
Irena
Jazz
Kendra
Kora
Lara
London
Mae
Maggie
Marie
Mimi
Minnie
Monkey
Natalia
Newt
Pebbles
Peggy
Perla
River
Robin
Sadie
Sia
Sparrow
Suzie
Stevie
Tibby
Tinker
Trixie
Trudy
Uma
Ursula
Winnie
Wren
Zadie
Zelda
Zinnia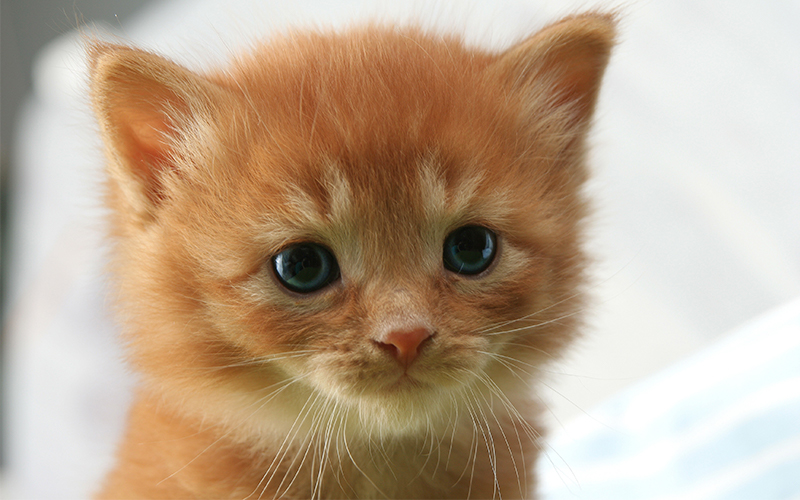 Cool Female Cat Names
Is your kitty a cool customer? Do you like the idea of giving her a name that has a bit of an attitude, or that will be popular and liked universally for its cool factor? Here are some of the very coolest girl kitten names.
Ace
Arrow
Aurora
Boss
Breeze
Calypso
Carrie
Chaos
Cleopatra
Crash
Danger
Deja
Diva
Duchess
Eva
Fizz
Flame
Flash
Galaxy
Gnasher
Harper
Hunter
Ice
Izzy
Jaffa
Java
Justice
Karma
Lanie
Lynx
Maxine
Mobster
Nitro
Nova
Padme
Piper
Rain
Raven
Rebel
River
Rowan
Sasha
Shelby
Stark
Strobe
Tanya
Turbo
Twilight
Quinn
Ziggy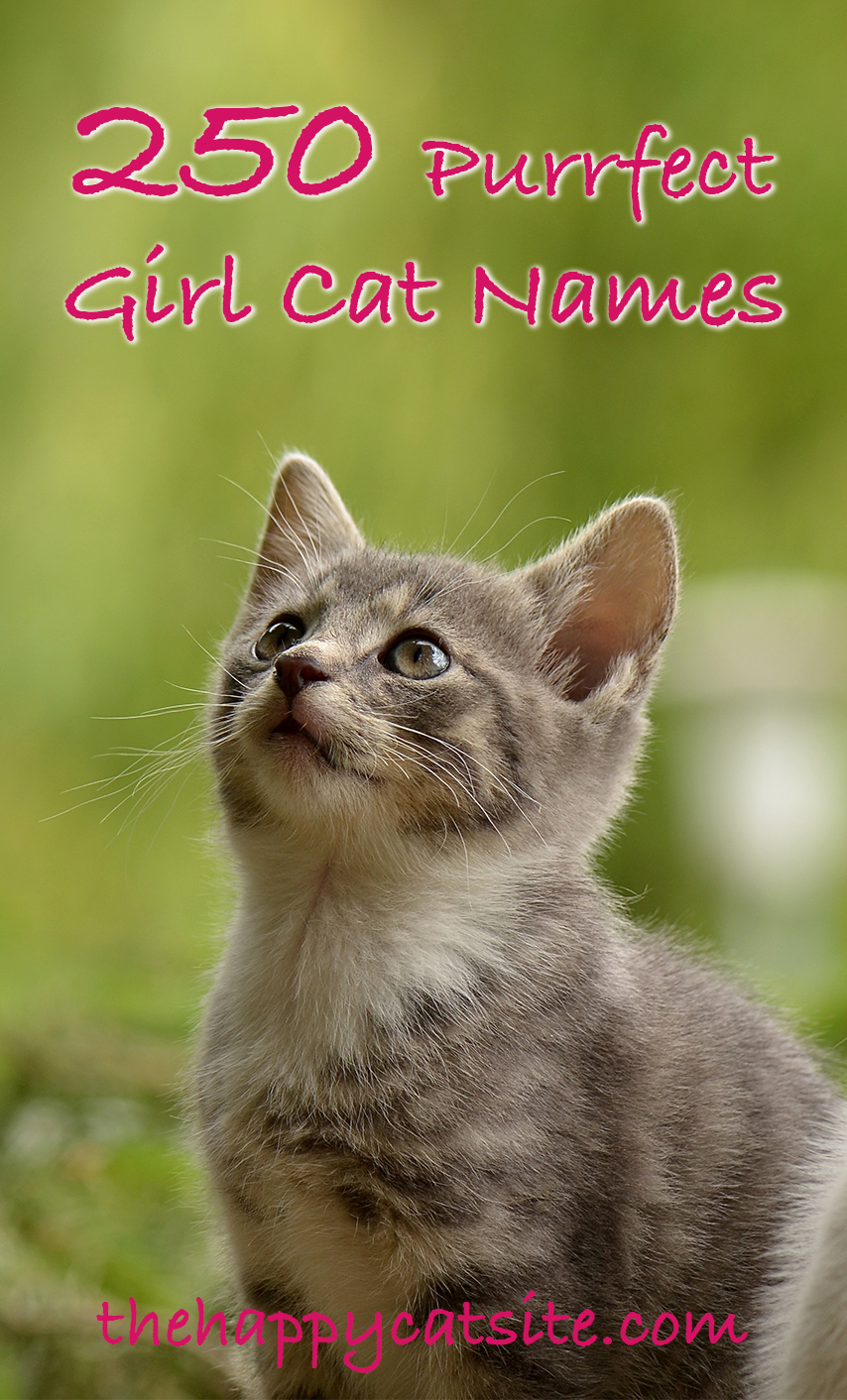 Funny Names
Do you like pet names that leave everyone who hears them with a smile on their faces?
Angelicat
Audrey Hepurrn
Bambi
Barbie
Boops
Catman
Catnip Everdean
Catsy Cline
Caty Price
Cheeks
Clawdia
Clawsome
Cleocatra
Dizzy
Emily Furphy
Emmeline Pankfurst
Ewok
Fluffington
Furgie
Hammy
Hello Kitty
Jennifur
Jennipurr Aniston
J K Meowling
Kat
Katnip
Katty
Katy Purry
Kitkat
Kitty Perry
Kylie Jenn-purr
Madam
Margaret Scratcher
Marie Catoinette
Mew
Noodle
Ninja
Pawlina
Pounce
Puppy
Purrfect
Ravenclaw
Rex
Sarah Jessica Purrka
Sarah Puurlin
Scat
Schrodinger
Tabby-fur
Turtle
Woopie Goldpurrg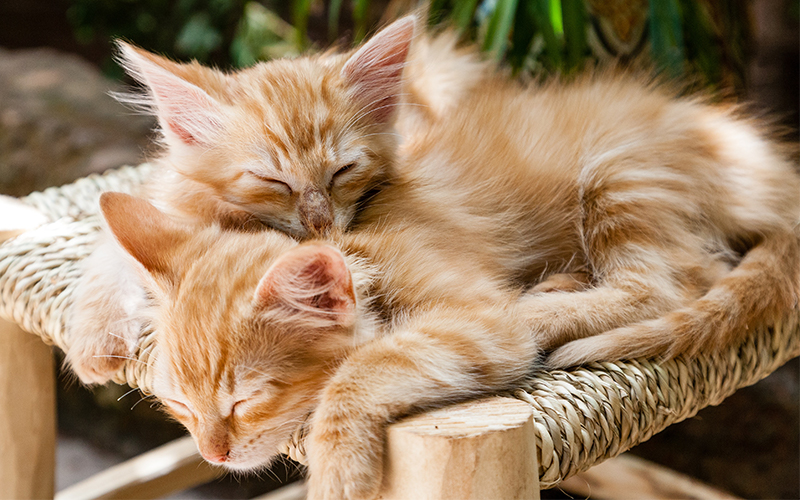 Strong Female Kitten Names
Cats are incredibly powerful for their size. Names that reflect their strength, agility and power can work really well. You can take inspiration from strong things in life, or from strong people. Real or mythological!
Allie
Althea
Artemis
Avril
Brash
Bree
Carla
Crystal
Cub
Dana
Delia
Eowyn
Electra
Elma
Freya
Gesa
Gina
Greta
Hallie
Hera
Hester
Isa
Isis
Jazz
Jo
Kaplan
Lash
Lora
Manon
Matilda
Maya
Millie
Mystique
Natalia
Noon
Nyx
Olympia
Osa
Pistol
Racer
Sega
Spike
Steel
Venus
Vera
Viking
Wanda
Wicca
Xena
Zora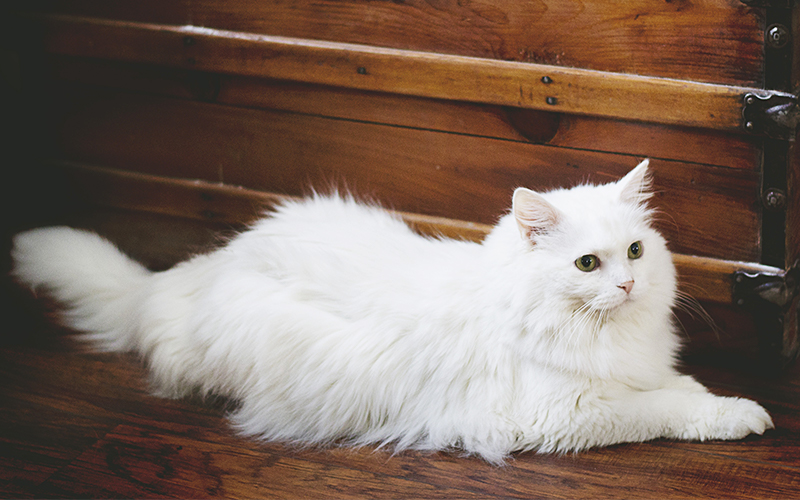 Black Female Cat Names
Black female kitten names can be a lovely reflection of their stunning color and the sleek shine that they often carry on their coats. A lot of animals and birds have black coloring, so, we can look for inspiration in nature, and in the night-time for naming these lovely cats.
Beetle
Berry
Char
Cinder
Coal
Cola
Diesel
Ebony
Eclipse
Granite
Ink
Jetty
Magic
Midnight
Olive
Onyx
Panther
Pepsi
Pitch
Raisin
Raven
Sable
Secret
Shadow
Twilight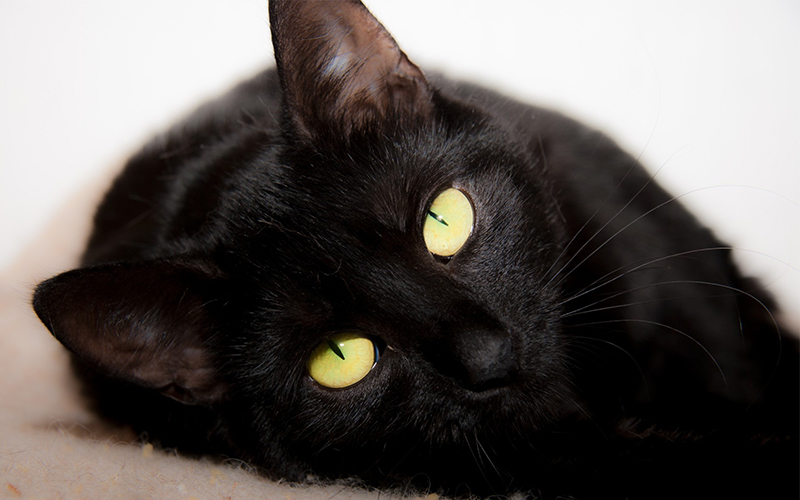 White Girl Cat Names
White cats can be very striking! Their eyes really stand out, especially in white kittens. If you are bringing home a white cat, then you might want to give her a name that reflects her bright and glamorous coat. Here are some cool ideas for white kitties.
Angel
Ash
Blondie
Cauliflower
Chalk
Cloud
Coconut
Cotton
Floss
Ghost
Ivory
Frostie
Lamb
Lily
Marshmallow
Milk
Mushroom
Opal
Pearl
Shell
Sky
Snowy
Tofu
Wool
Winter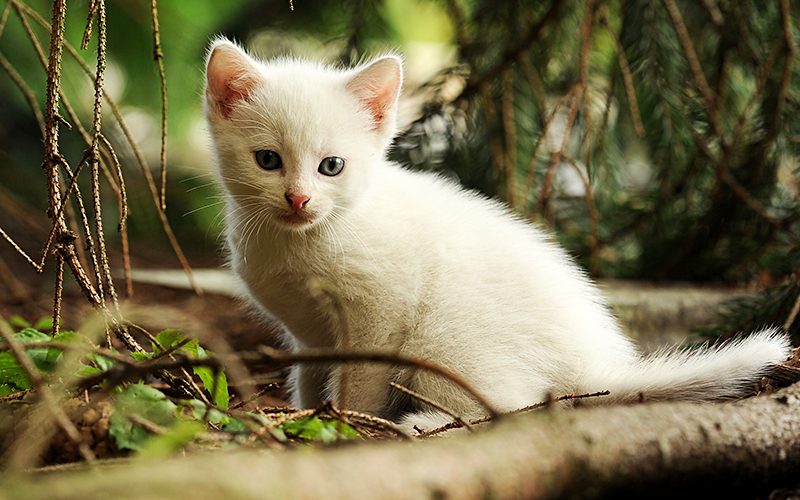 Black and White Girl Cat Names
If you have a beautiful black and white cat then you might be hoping to find a suitably stunning cat girl name. We've got some great ideas inspired by this smart color.
Barcode
Blotch
Boots
Checkers
Dice
Domino
Ermine
Fleck
Freckles
Keyboard
Magpie
Orca
Oreo
Page
Panda
Penguin
Pirate
Sheep
Skunk
Smudge
Snoopy
Socks
Speckle
Tuxedo
Zebbie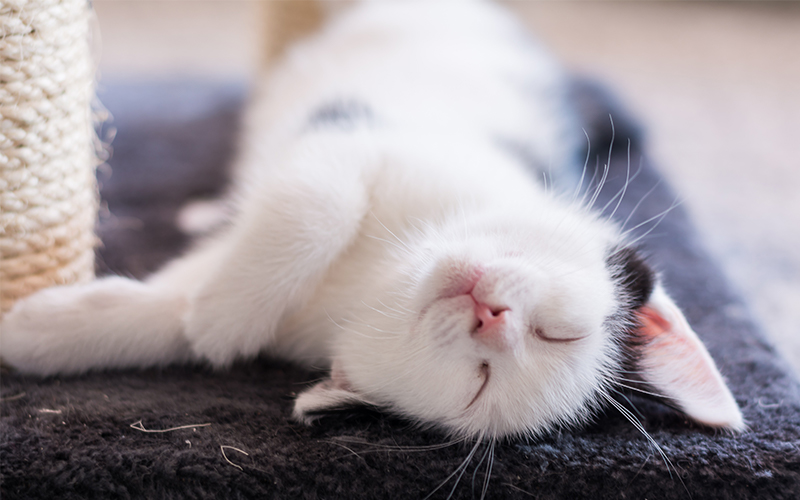 You'll notice quite a few of these are game based. Here are a few more fun ideas based on the games we play
Snap
Scrabble
Jigsaw
Solitaire
Patience
Puzzle
Hopscotch
Hockey
Grey Girl Cat Names
Grey cats have a variety of shades, from palest silvery grey to almost black. You might have a grey tabby or an almost blue Persian. Earthy color inspiration can often be found in the natural world. Here are some of the best grey cat names.
Bunny
Chipmunk
Dazzle
Dusky
Dusty
Earl Grey
Echo
Feather
Goose
Griselda
Hound
Iron
Luna
Meredith
Misty
Mouse
Parrot
Pebbles
Silvy
Smoke
Smudge
Sooty
Storm
Wolfie
Yara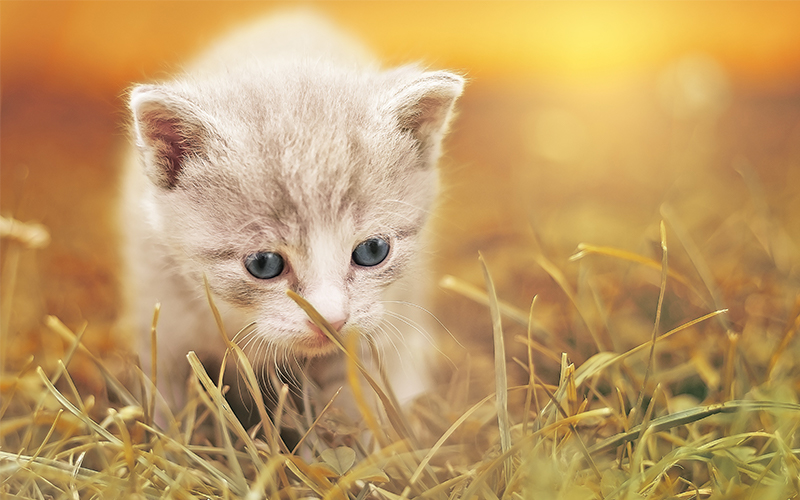 Orange Girl Kitten Names
Ginger cat names for females can be trickier to think up, as orange female cats are rare. But they are not impossible to find, and neither are their names.
Amber
Autumn
Blush
Carrots
Cheeto
Dawn
Ginger
Mango
Marigold
Melon
Moon
Nala
Pansy
Pepper
Pumpkin
Red
Rosie
Roxy
Ruby
Sandy
Scarlet
Snookie
Sunset
Star
Tiggy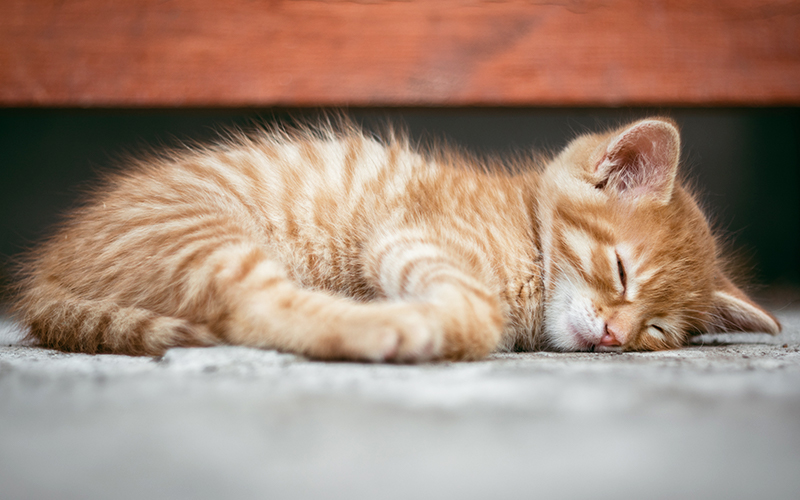 Ideas for naming female tabby cats
Female tabby cat names can be a great way to show off the beautiful pattern that your kitty has!
Banded
Barcode
Bongo
Bumblebee
Candy Cane
Cheshire
Chevron
Chipmunk
Garfield
Hobbes
Hornet
Hyena
Okapi
Rings
Ringlet
Spots
Skunk
Streaky
Stripes
Tabby
Tartan
Tiger
Wasp
Zebra
ZigZag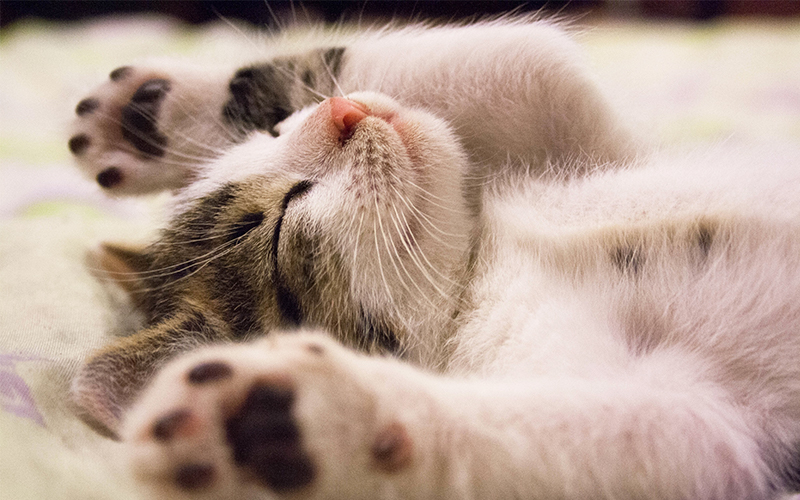 The best names are the ones which suit your kitten and you the most. Whether your name makes you and your friends smile, reminds you of something just as cute as her or somebody or something you admire. The choice is endless, but the end result will be just right. Try not to worry and have fun choosing. After all, whatever you choose will rapidly become 'her name'.
What's your cat called? We'd love to hear your own ideas. Let us know in the comments below!