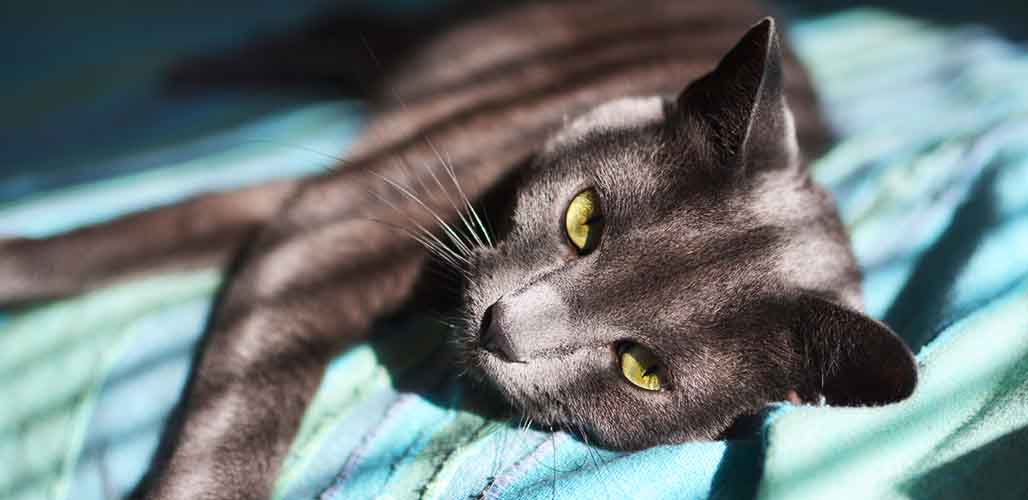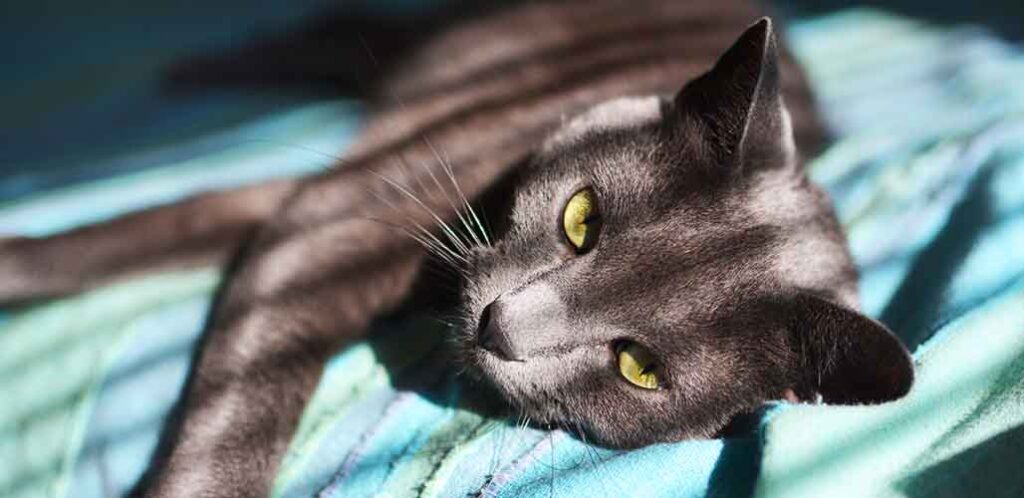 Do Russian Blue cats shed? I came across the beautiful Russian Blue cat when I was first searching for the perfect cat breed for my family. With their luxurious blue-gray coats and vibrant green eyes, it's not hard to understand why so many of us love the Russian Blue. But how much of that luxurious fur sheds? And are these cats suitable for families with allergies? In this article, I'll explain whether Russian Blue cats shed, along with why their coats are so soft and if we categorize this breed as being hypoallergenic. So, if you're considering adding a Russian Blue to the family, keep on reading!
Contents
Do Russian Blue Cats Shed?
Russian Blue cats do shed. But, they aren't heavy shedders, especially compared to other cat breeds. In fact, Russian Blues are one of the lowest shedding breeds available when you're searching for a new kitten. This is partly because of the length of their fur (short!) but also because of their hair structures.
Russian Blues experience a period of increased shedding twice a year. This is better known as seasonal shedding. At this time, your cat will prepare their coat for the change of weather. It happens both in the spring and in the fall, so be prepared for them to drop more fur during this time.
Are Russian Blue Cats Hypoallergenic?
As Russian Blues shed minimally, they're a great breed option for households with allergies or for those who are after a pet who won't leave traces of hair in every corner of the house all year round. However, although Russian Blues are suitable for many people with allergies, they aren't a hypoallergenic breed.
Hypoallergenic cats and dogs are popular for their no-shedding coats. But, in truth, no cat breed is 100% hypoallergenic. This is because the protein that triggers allergy symptoms is actually found in cat dander, saliva, and sweat, amongst other places. Russian Blues are no exception. They produce dander and the Fel D1 protein that can trigger allergic reactions.
Now – don't panic! This doesn't mean you can't bring a cat home. For the most part, people with allergies can coexist with Russian Blues, as the reduced dander and allergens aren't enough to trigger noticeable allergic reactions. But, if there are people in the household who have extreme allergies, a Russian Blue may not be the best cat breed for you.
Why Are Russian Blue Cats So Soft?
If you've ever touched a Russian Blue, then you'll know how soft and cloud-like their fur is. And the reason why these felines are so soft is because of their double coat, which is made up of a coarse outer layer and a silky, smooth underlayer.
Cats who originate from colder climates typically sport these double coats as it helps keep them warm when temperatures drop below freezing. This breed originated in Northern Russia, where it snows heavily during the winter months.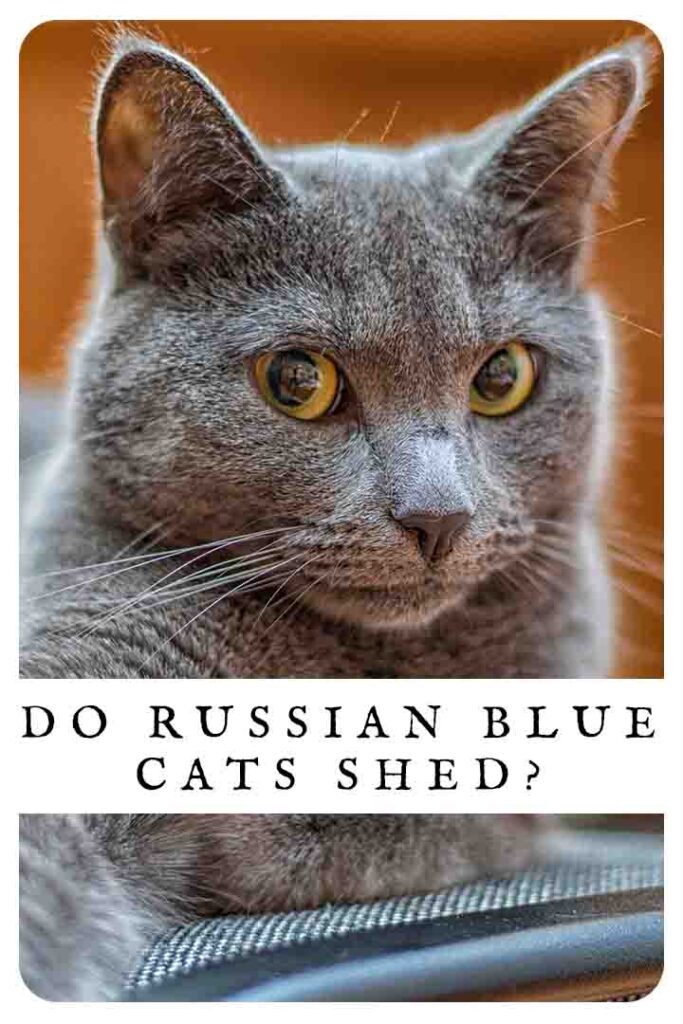 Can You Control Shedding in Russian Blues?
Something many people don't consider when purchasing a pet is how much maintenance their coats are going to need. Luckily, with Russian Blues, you won't be dedicating too much of your time to shedding control as these cats like to do most of their grooming themselves. During the shedding seasons, you may need to give your cat a helping hand, but the steps in doing so are fairly straightforward. Let's take a closer look.
Brushing
You should brush your Russian Blue's coat 1 – 3 times a week with a soft-bristled brush to remove any dander and matted hair. You could also opt for a grooming mitt. Some people find these more efficient, since it's just like stroking your cat.
Wiping Your Cat's Coat
It's common knowledge that most cats hate water, but this fear of getting wet isn't ideal when it comes to bathing your feline friend. As we mentioned before, Russian Blues have their own grooming regimens, which keep their coats clean without the need of a bath.
If your cat has come into contact with fleas or if they're itching and shedding more than usual, then you can use a clean cloth to wipe your cat's coat down and remove any dander from their hairs. You may need to use a topical flea treatment, or take your cat to the veterinarian to check nothing more serious is wrong.
Giving Your Cat the Correct Diet
Your cat's diet will play a huge role in their overall coat quality and how much they shed throughout the year. Providing your Russian Blue with all the nutrients they need will help them maintain their coat and prevent any unnecessary shedding.
Food allergies are a huge contributor to itching, scratching, and shedding in cats, so it is important that you figure out what ingredient your cat is allergic to and eliminate it from their diet.
In Summary: Do Russian Blue Cats Shed?
So, all in all, yes, Russian Blue cats do shed, but the shedding is fairly minimal, and it shouldn't be too catastrophic for people with allergies. If you're after a pet that isn't going to clog up your vacuum cleaner with fur balls, then a Russian Blue is a fantastic option and one you should genuinely consider.
For those who are still undecided, try and be around a Russian Blue, stroking them to see how much fur is deposited into your hand and whether or not you experience any allergic reactions. It's better to find out before purchasing one that they're shedding too much for your liking than after when they're already home and part of the family.
More About Russian Blue Cats
The best food for Russian Blues
Does my Russian Blue cat love me?