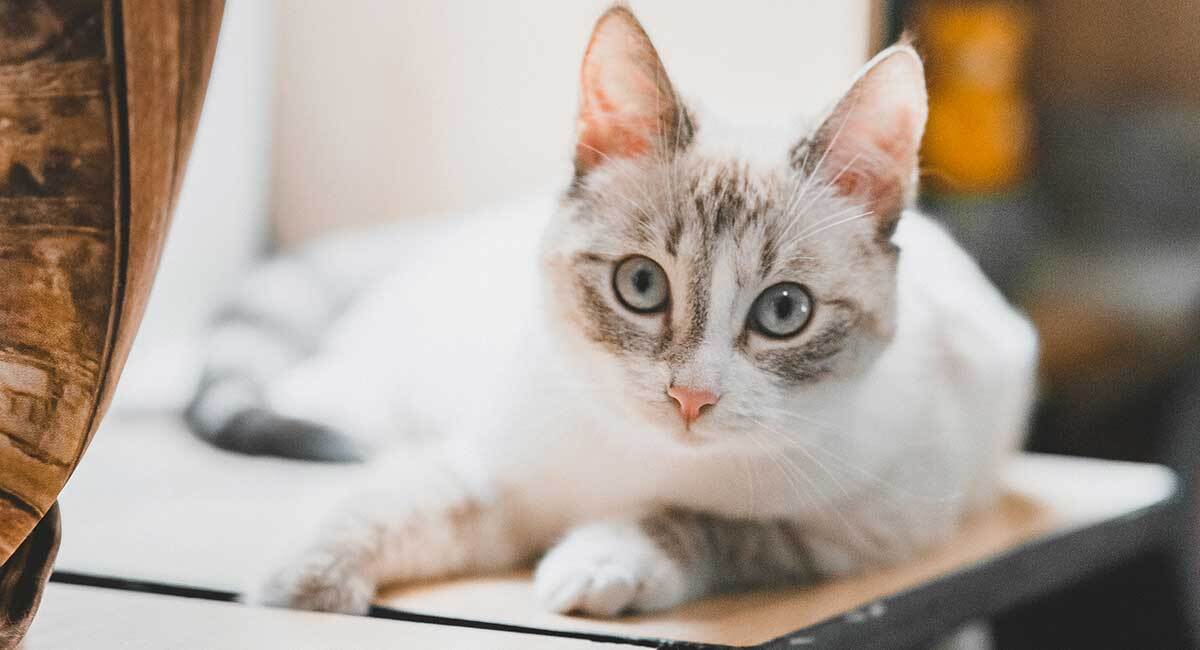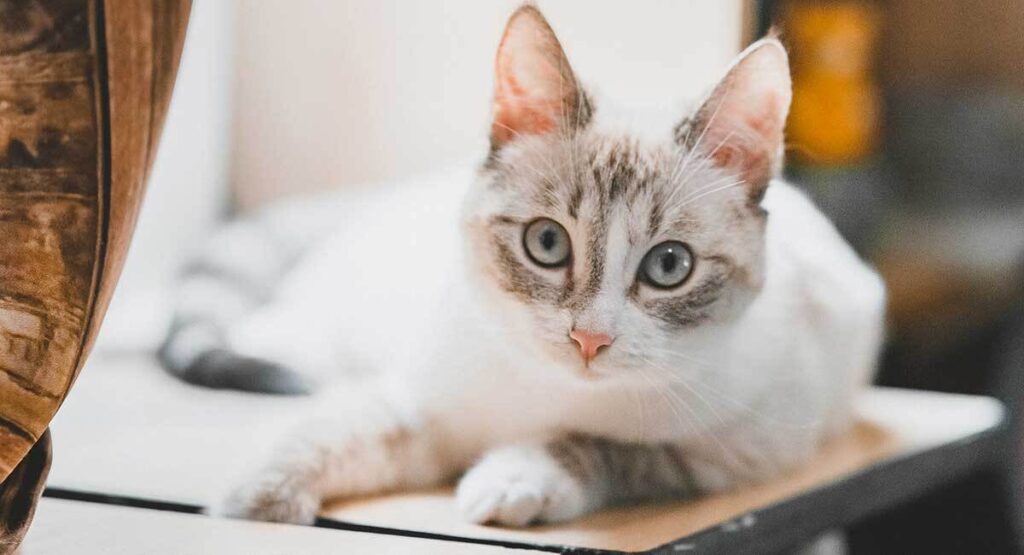 Lynx point Siamese cats have tabby patterning on their face, tail, and legs. Breeders mixed Siamese cats with brown and silver tabby American Shorthair cats to get this unique color.
In the UK this coloring is called tabby points. The exact tabby marking and coloring of each lynx point Siamese will vary.
Lynx point Siamese cats are intelligent, affectionate, and often vocal. Just like other Siamese cats!
Are you wondering if a lynx point Siamese is right for your home?
What is a Lynx Point Siamese Cat?
Lynx points are a type of marking. Siamese cats with lynx points will have tabby markings at their extremities. These markings can come in a range of colors.
The name of these cats varies depending on where you look. The Governing Council of the Cat Fancy refers to this coloring as tabby points. But the Cat Fanciers' Association calls them lynx Colorpoint Shorthairs.
Originally, Siamese cats could mostly be found with seal and blue points. This changed when someone bred a seal point Siamese with a red American Shorthair to create a Siamese cat with red points.
Breeders soon began to create other color points by mixing Siamese cats with tabby American Shorthairs. Including the lynx point pattern.
This pattern is now considered an accepted color by many. In fact, the tabby point Siamese cat has its own breed club.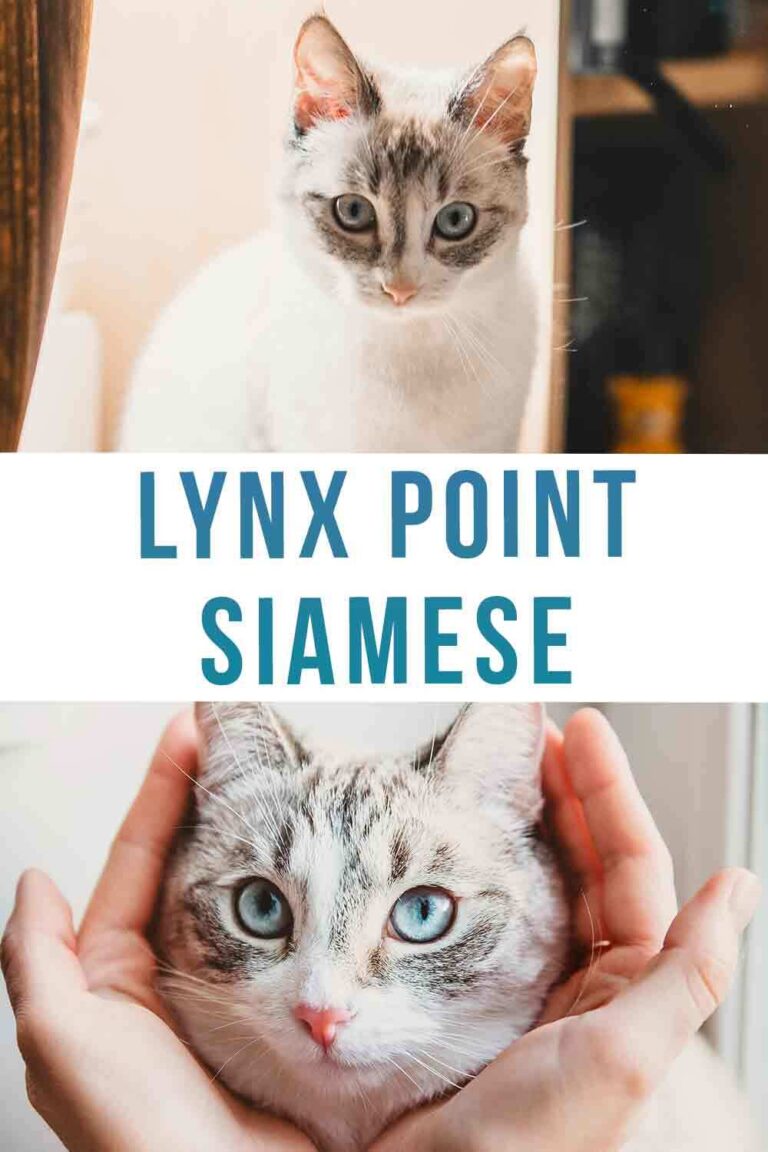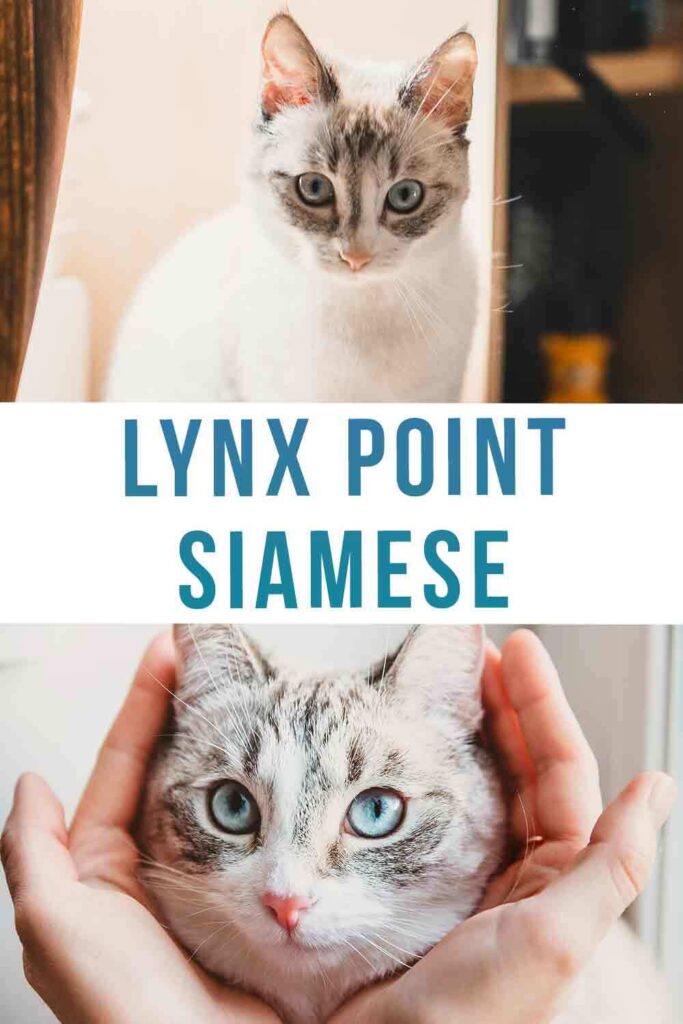 What Does a Lynx Point Siamese Cat Look Like?
Lynx point Siamese cats can vary slightly from one another in the shape, size, and coloring of their patterns. But, other than this, they all have the same angular, elegant looks of the Siamese breed.
This includes large triangular ears and a short, sleek coat.
A tabby point Siamese cat will have tabby markings on their face, legs, and tail. For many cats, these markings darken as they get older. But, they will be the same color on all parts of their body where they appear.
These cats have the traditional tabby 'M' marking on their forehead, and clearly defined lines and stripes in their points. Of course, this tabby pattern can come in mackerel, ticked, spotted, or classic.
Lynx Point Tabby Colors
The parts of their body without tabby markings will be pale in contrast. Colors for a lynx point markings include:
Seal
Chocolate
Blue
Lilac
Red
Cream
Cinnamon
Caramel
Fawn
Apricot
You can also find Siamese cats with tortie tabby markings.
The Lynx Point Siamese Cat Temperament
Before bringing this beautiful cat home as a family pet, you should make sure its personality suits you. These cats are great for people that want a social and loyal pet.
Lynx point Siamese cats and kittens are very people-oriented. They will be happy to spend all of their time with you! Whether this is cuddling up on the couch, or following you around the house.
These cats are also often very chatty, like other Siamese cats. They'll love to 'talk' to you as you both go about your day.
Tabby point Siamese cats are very intelligent. Many owners love to teach their lynx points different tricks or games.
Generally, this cat is happiest in a home where it gets plenty of attention, cuddles, and interaction. Being left alone for long periods can make lynx point Siamese cats depressed and stressed out.
Lynx Point Siamese Cat Health
Sadly, like any other Siamese cat, the lynx point is prone to certain health problems. Owners should learn about the following issues if they're bringing home a tabby point Siamese:
Cancer, including mediastinal lymphoma and intestinal tumors
Asthma and coughing
Pica (tendency to ingest non-edible items)
Progressive Retinal Atrophy
Hip Dysplasia
Niemann-Pick disease
Mucopolysaccharidosis
Gangliosidosis (GM1)
Systemic Amyloidosis
General Care
Once you look past the intense social needs of the lynx point Siamese, these cats are easy to care for.
They have short coats that require minimal grooming. But they'll love the attention and affection of grooming sessions.
Many of these cats live into their late teens. You can encourage the longest life possible by attending regular veterinary appointments, and keeping your Siamese a healthy weight with good quality food.
Are Lynx Point Siamese Cats Hypoallergenic?
Sadly, no cat breed is 100% hypoallergenic. 'Hypoallergenic' cat breeds often produce fewer allergens than non-hypoallergenic breeds.
But they will still produce them.
Allergens can be found in shed skin cells, saliva, and more. The Siamese cat does not shed a huge amount and needs minimal grooming. So, yes, it can be a good choice for owners with allergies.
But, this doesn't mean you won't be allergic to a lynx point Siamese. The best way to check is to spend some time with your chosen cat before committing to them and bringing them home with you.
You can read more about Siamese cats and hypoallergenicity here.
Are Lynx Point Siamese Cats Rare?
Tabby point Siamese cats are not as rare as they once were. In fact, they are growing in popularity and have a breed club dedicated to their promotion and protection.
So, it's likely you'll see more of these cats in the future.
But, even if you struggle to find a lynx point Siamese kitten, you should not leap at the first one you find.
Make sure you only choose reputable breeders that work hard to produce the healthiest kittens possible. Especially given the number of health issues Siamese cats can suffer from.
You may need to register your interest with a breeder to go on a waiting list for a litter whilst these cats are less common.
Or, perhaps you'll be lucky enough to find one in a rescue center needing a loving home.
Other Types of Siamese
Siamese cats come in a number of colors and patterns. If you want to learn about more of these options, take a look at some of our other guides below.
Lynx Point Siamese Cat Summary
The tabby point Siamese cat is growing in popularity. It's becoming a much-loved part of the family for many people.
These cats do best in homes that can fulfil their demanding social needs. They don't do well when left alone.
Do you have a lynx point at home? We would love to hear about them!
Readers Also Liked
Havana Brown Cat – A Complete Guide To An Unforgettable Cat
References and Resources