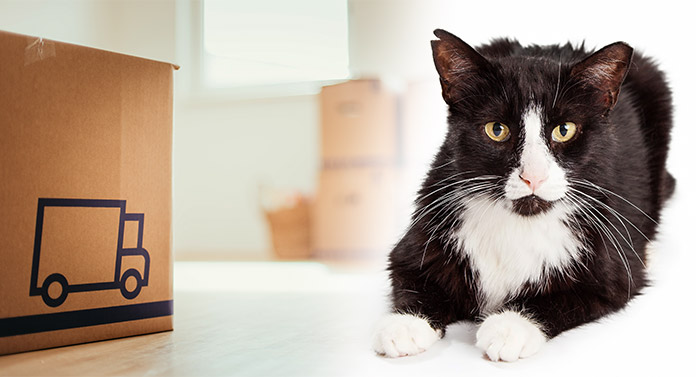 What do you do with feral cats when you move if you've been caring for them? Is it best to try and take them with you? Or should you leave them where they are? The answer will depend on your exact relationship with the cats. But generally, it's safest for feral cats to stay where they are. Moving them can be stressful, and many cats will simply try to find their way back to their original homes if they are moved. This journey can be dangerous, and even fatal for many stray cats. Let's take a closer look at the options you have if you're moving house and leaving behind feral cats.
What Do You Do With Feral Cats When You Move?
Before answering the question "what do you do with feral cats when you move?", we should distinguish between feral and stray cats. Feral cats are those born in the wild. They will have never lived with humans. Usually they are fearful and reactive towards humans, unlike stray cats or domestic cats with homes. Because of this, it can be hard to build any sort of relationship with feral cats. But, if you've been interacting with one from a very young age, or over a long period, it is possible to build up a level of trust. So, if you're in this situation, what do you do with the feral cats when you move away from your home?
If you have a strong bond with your feral cats, and are even able to touch them, it's possible that you could take them with you and keep them as indoor cats. But, this won't be possible for most people. Catching feral cats is very difficult, and it's uncommon to build up such a strong level of trust with a true feral cat. It's not a good idea to relocate them as outdoor cats. As we've said, many will simply try to get back to their original home territory, and this journey will usually be dangerous, difficult, and unsuccessful. For this reason, relocating feral cats should be a last resort.
A Preferred Alternative
A preferred alternative is to set up some sort of care plan for the cats when you leave. This is usually better for the cats, as it doesn't involve any stressful changes. Perhaps you contact a stray and feral cat care organisation near you. You could speak to a current neighbour about the care needs of the cats. Or even to the people who will be moving into your old home. Passing over this responsibility can be nerve-wracking, but you can check in regularly if you're anxious about the welfare of the cats.
Can You Relocate Feral Cats?
Now we've considered the different options available to you, let's take a closer look at relocation. There are two main types of relocation that people refer to when talking about feral cats. This is either relocating a feral cat to be an indoor cat, i.e. a cat that lives inside your house. Or, it is relocating a feral cat (sometimes an entire feral cat colony) to a new, cat-safe location, outdoors.
Both of these methods are possible, but come with risks and varying levels for potential success. If you manage to bring a feral cat indoors, it can take a long time for them to adjust to this new life, which can be stressful for you both. In this adjustment period, they may be aggressive towards you, and destructive throughout your home. Feral cats won't be toilet trained, so you will need to clean up after them at first. And they may cause damage to any soft furnishings or carpets in your house.
You will also need to consider any other people or animals in your home before trying to bring a feral cat indoors. Not all cats get along, and other animals in your home could be at risk if a feral cat sees them as a threat, or as prey. On top of this, young children can be at risk if they don't understand that the cat is not necessarily friendly and happy to be cuddled. So, before trying this option, you must really consider if it's right for you.
What About Relocating Feral Cats Outdoors?
Like relocating feral cats indoors, relocating one or many feral cats outdoors can happen with varying levels of success. More often than not, it is not a good permanent solution. Not only do the cats often try to find their way back home, but also other feral and stray cats may start to live in their old territories. So, if you're moving them from somewhere potentially dangerous, it won't stop other cats from putting themselves at risk.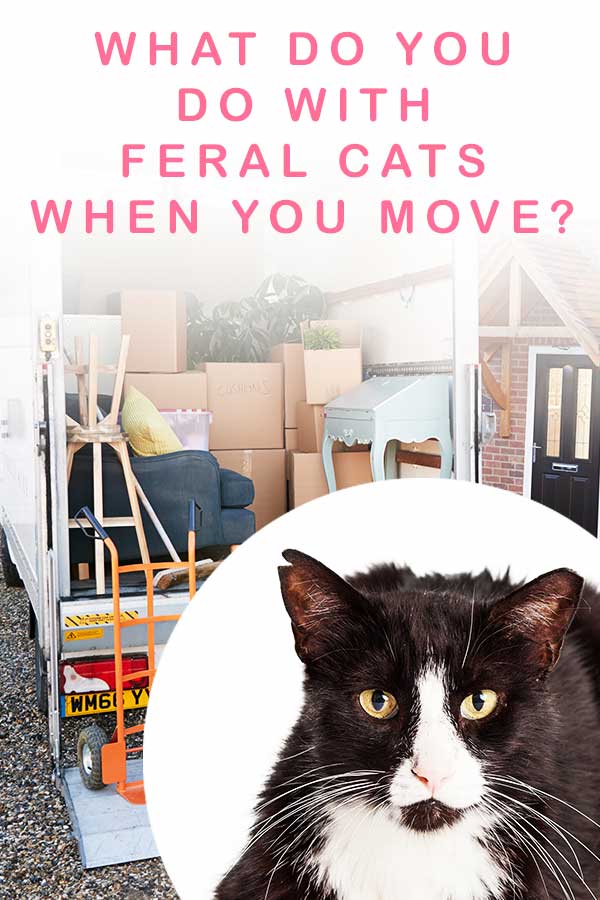 Relocating Feral Cats
How to relocate feral cats when you move will depend on how much the cats trust you. And on whether you're relocating them to be indoor cats or just moving them to a new territory. If you have a strong bond with the cats, you can try to get them in a travel crate, take them to the veterinarian for a check over, and then introduce them to your new home. It's a good idea to do this slowly – eg. one room at a time. This way, you can minimise the access and potential damage that the cat can cause, and give them plenty of time to settle in.
If you're relocating feral cats outdoors, you will still need to be able to catch them and transport them. If you are trying to move a lot of cats, or don't have a strong bond with them, this can be very difficult. In fact, it may be easier to contact a local stray cat organization and see if there is anything they can do to help. Remember, relocating feral cats outdoors should be a last resort, as it is usually unsuccessful. Make sure you have thoroughly considered every other option before considering this.
Does Relocating Feral Cats Work?
Ultimately, the answer is yes and no. In some cases, relocating feral cats will work, and in others it will not. The best way to guarantee success is to work closely with other feral cat caregivers, and any organizations you can find. They will be able to help with the process, and may even be able to suggest a better location to relocate the cats to. For instance, some organizations attempt to relocate feral cats onto farms as barn cats, moving them away from the dangers of urban life.
Working with other experts and caregivers can help to maximise your success when relocating feral cats. But, many stress that relocation should be a last resort when all other options for the cats' safety have failed.
Keeping Feral Cats Safe Without Relocating Them
So, if relocation should be a last resort, what do you do with feral cats when you move? It's a great idea to reach out to others in the area to see if they can help or take over your caregiving duties. If there are no organizations near you that can do so, speak to your neighbours, or even to the new people moving into your old home. Let them know about the situation and about the care that you currently provide. Most people will be more than happy to step in and help. Particularly when they learn the benefits of feeding feral cats. Not only can it keep the cats healthy and safer than they would otherwise be, but it can also deter them from hunting local wildlife!
You can also work to remove any current dangers that the cats might face. For instance, is there any toxic wildlife in the area? Would the cats benefit from a shed or small shelter where they could flee from predators like coyotes? If neighbours or other people in the area have agreed to take over from you, get their contact details and keep in touch. This way, you will have peace of mind about the feral cats in the long run.
What Do You Do With Feral Cats When You Move?
To summarise, the best method of caring for feral cats if you're moving house is to pass the caregiving duties onto someone else. This way, the cats can stay in their familiar territory, but will still receive help and support. Relocation should be a final resort, as it is difficult and often unsuccessful.
Are you currently in the process of moving away from a colony of feral cats that you care for? Do you feel confident you know what to do with feral cats when you move? Let us know if you can think of any other great tips for looking after them in the long run, when you're no longer in the area!
Readers Also Liked
References and Resources
Your Amazing Cat!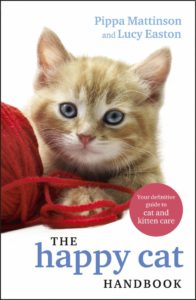 We are so excited to share our new book with you!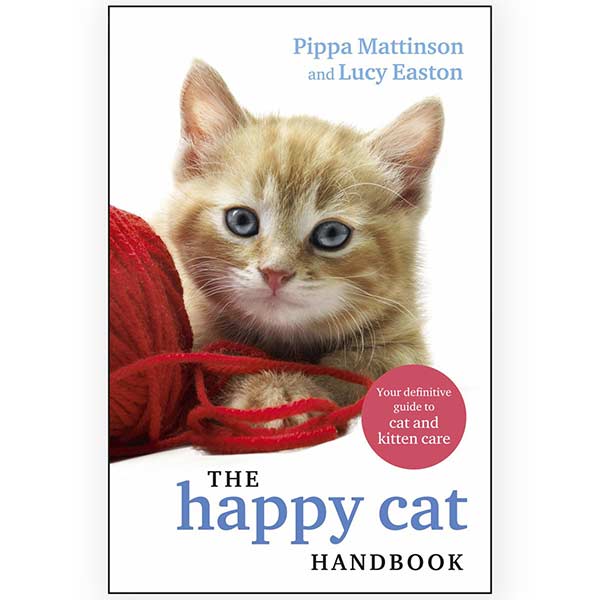 If you have enjoyed your visit to The Happy Cat Site we think you'll love The Happy Cat Handbook.
Written by the founders of this website including the author of the hugely successful Happy Puppy Handbook, it's packed with cat care information and fascinating cat facts.
Grab your copy today!