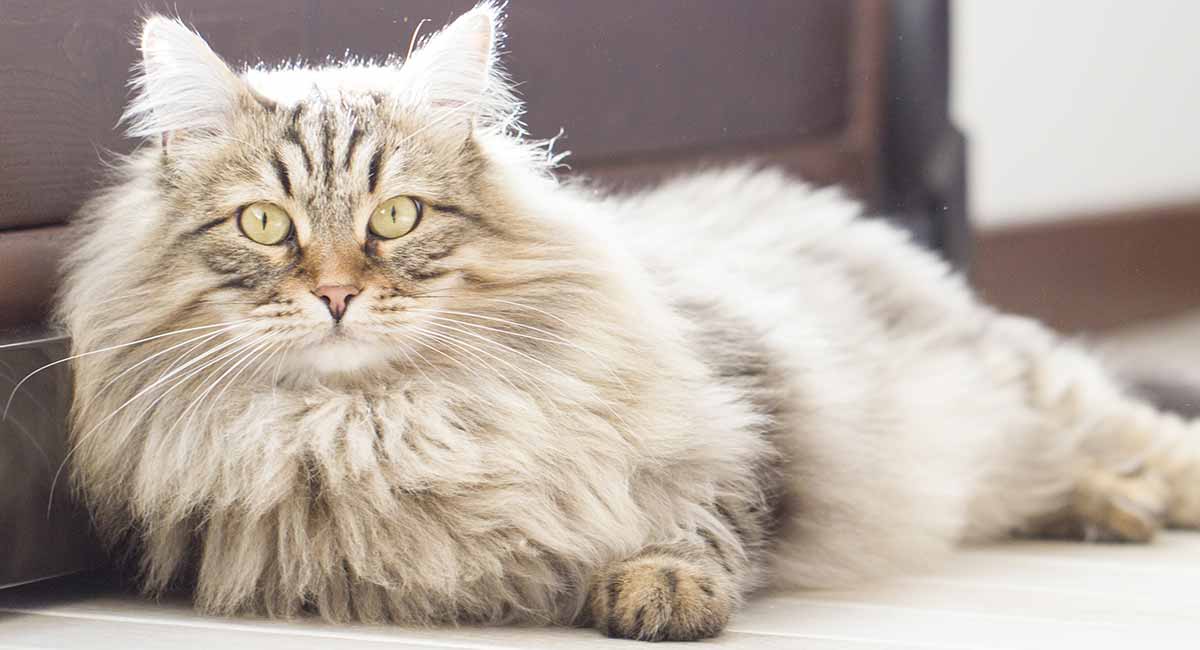 Do male cats have nipples? Let's get straight to the answer first. Yes, male cats do have nipples.
But the number of nipples each cat has varies, each cat is different.
Male cats have even been known to lactate in some instances. There are several theories about what causes this, as well as why male cats have nipples.
Let's look at some of the theories why male cats have nipples and what they may be used for.
Further Questions
So now that you know male cats have nipples, another even trickier question arises: Why do male cats have nipples?
Do they nurse kittens at times? And if they don't, is there any other reason the nipples are there?
If this question has popped up in your mind, you may have been too embarrassed to ask anyone.
And unless you have a male cat sitting around who is happy for you to inspect his belly, then the answer could be quite elusive.
Just as well, we have the internet to answer these burning questions. Let's have a look at the phenomenon of nipples on the masculine gender in general.
Then, let's talk a little more about nipples on male cats in particular.
Males Have Nipples—But Why?
There are many theories on this topic but no real straightforward answers.
The long and short of it is that there seems to be no logical reason why males should have nipples at all, seeing as they don't breastfeed.
There have been some extraordinary situations where this has happened, but those instances come up later in the article.
Nevertheless, some scientists have made suggestions regarding the possible reason for their existence.
Physical Attachment
One theory is that nipples are not only there as a means of feeding youngsters, but also to facilitate physical attachment.
For that purpose, it is advantageous for both the father and mother to have these matching "accessories."
It has also been pointed out that in up to 50 percent of human males, nipples play a part in sexual arousal.
While this has meaning for humans, it is not clear if this always translates across species.
The Same as Females
Last but not least, there is another likely, yet very vague answer: Perhaps males have nipples simply because females do.
In the same way we all have two ears, 10 fingers and a nose.
As we can see, there is no concrete reason that has come to light as to why males should have nipples.
Most of these theories come down to guesswork.
Are Male and Female Nipples Different?
While male and female nipples are very similar in their general appearance, there are some important differences that will generally become apparent during pregnancy.
This is because nipples on females will be used to deliver milk to nurse their young, while a male's nipples will not serve this purpose.
In humans, during puberty, the female mammary gland undergoes some changes in preparation for its future role as an organ delivering milk to newborns.
Why These Changes Happen
The changes that take place during this time begin to differentiate the male and female breast from one another.
In light of its purpose, the mammary gland only reaches full maturity during pregnancy and lactation. So, only the female mammary gland will reach this fully mature state.
Therefore, during this pregnancy and lactation cycle, a female breast and nipple will start looking even more distinct from that of a male.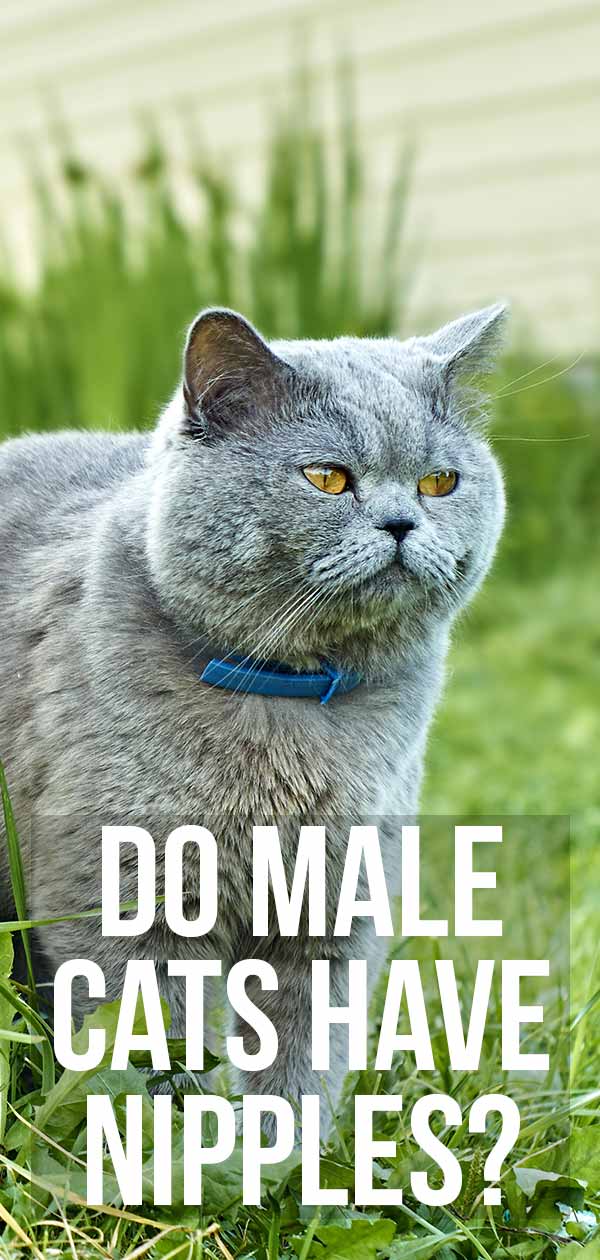 Can Male Cats Lactate?
As we have discussed, nipples on a male generally don't perform the same function as those of a female.
However, under certain circumstances, males can lactate.
In rare instances, male cats have been observed nursing kittens and producing milk when doing so.
While this phenomenon is unique, there are a couple of reasons why this could happen.
Grooming and Massage
First, regular, gentle massage over a period of time can stimulate milk production in male cats.
Sometimes, a cat grooming itself or kittens kneading his belly may be enough to stimulate some milk production.
Hormone Imbalance
On the other hand, the production of milk could be a sign of a hormone imbalance.
For instance, some medications can stimulate milk production in male cats.
Another possibility is that someone in the house is using hormone replacement therapy, which the cat has ingested.
This could be elevating his hormone levels, resulting in milk production.
Do Any Males Lactate?
Interestingly, human males have also been known to lactate, but this is usually due to hormonal problems.
Just to keep life interesting, there is one particular type of bat, called the Dayak Fruit bat, which is known to spontaneously produce milk.
Scientists are still getting to the bottom of why this happens.
How Many Nipples do Male Cats Have?
The number of nipples a cat—male or female—has can vary.
Some cats have six. Others have eight. But some have as many as 10. There are instances in which cats have an uneven number of nipples.
Kittens from the same litter may have a different number of nipples from one another; it all comes down to the genes.
Do Male Cats Have Teats?—Summing It Up
Yes, they do, just like other male mammals.
While these nipples are largely decorative (so to speak), there are rare occasions where it has been documented that they can produce milk.
But don't expect that your male cat will adopt a litter of kittens and feed them any day soon.
It is in very rare circumstances that male cats would produce any amount of milk, and often it is a result of medication or an excess of certain hormones.
Want to Find Out More?
If you are still curious, then politely ask a male cat you are acquainted with if you may inspect his tummy.
But be careful. Cats are notoriously picky about where they will accept a pat, so proceed with caution.
Have you ever experienced a male cat producing milk? If you have, let us know in the comment section below.
Other Cat Facts
If you've found this article interesting, perhaps you'll enjoy some other great reads on cats!
Check out a few of the links below to find out even more about your beloved kitty!
References and Further Reading:
Castro, J., 2014, "Can Men Lactate?," Live Science
Hassiotou, F. and Geddes, D., 2013, "Anatomy of the Human Mammary Gland – Current Status of Knowledge," Anatomy of the Human Mammary Gland: Current Status of Knowledge
Launer, J., 2011, "Why Do Men Have Nipples?" BMJ Journals
Simons, A.M., 2003, "Why Do Men Have Nipples?" Scientific American
Wedderburn, P., 2013, "Pet Subjects: Why Is My Male Cat Lactating?" The Telegraph