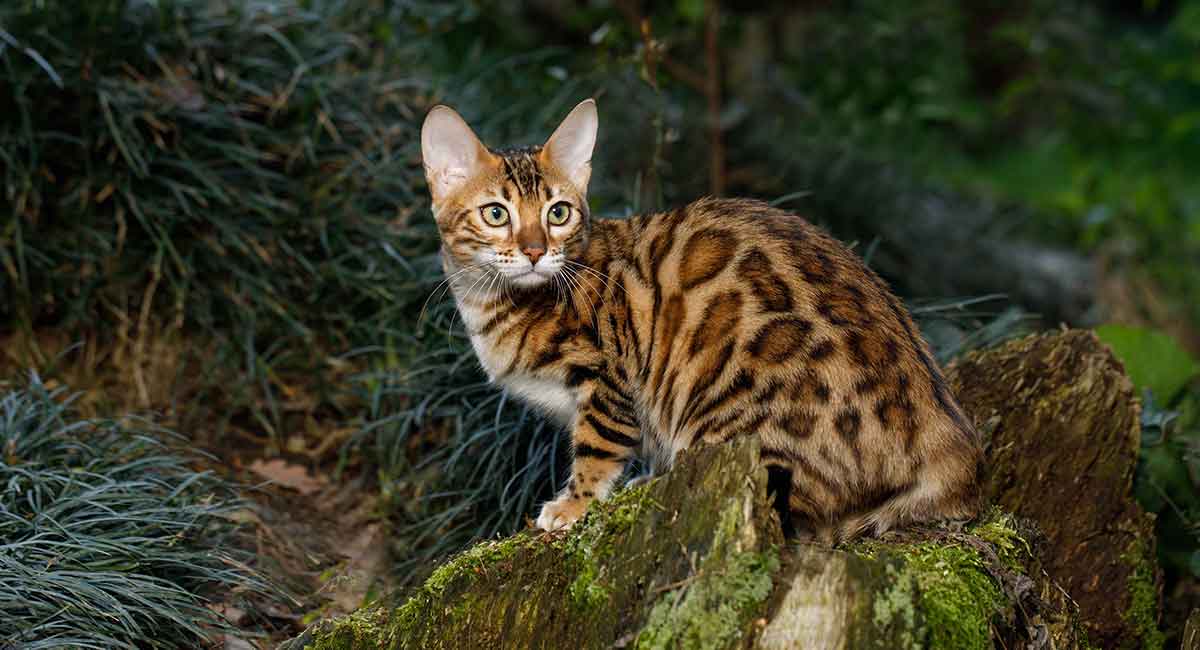 Cats that look like leopards are becoming increasingly popular among cat owners. Across the world, breeders are trying to cross-breed cats to produce the perfect little leopard that you can have in your home. Today we're going to share 12 awesome breeds of house cat that look like big cats. Looking at their pros, cons and seeing which is them is the purrfect pet for your family.
Perhaps people want to bring a bit of the wild inside their home, or they just think that spotted coats look gorgeous. Of course, having a house cat that looks like a leopard is one thing, but we certainly don't want one that behaves like a leopard. As a result, breeders don't just go for appearance. They try to breed cats that have lovely natures and make great family pets!
House Cat That Looks Like A Leopard
How cool would it be to have a leopard looking cat padding around your casa, stalking toy mice in your living room and purring on your pillow every night? After all, the only other option would be to have a real leopard prowling the perimeters of your home. That's not only illegal in many states but could also be dangerous!
Just imagine if, the next time you had a dinner party, you treated your invited guests to the sight of a Bengal leopard cat walking casually through your kitchen. What a conversation starter! Think of how much fun you could have debating the best leopard names for cats across the dinner table!
The good news is, you can live with a leopard house cat of your very own. We are about to introduce you to 12 of the coolest, wildest looking leopard like cat breeds that are totally domesticated!
Domestic Cat That Looks Like A Leopard – The Breeds!
Now, you are going to meet 12 domestic breeds of leopard print cat pets you can share your life with! We might just add a few that look like lions and cheetahs, too. Who cares, to be honest, because they are all gorgeous.
Each one of these cat breeds is a bona fide beauty. Every one is unique in its wild appearance, yet possessing a familiar and beloved domestic pet cat personality. You really can have the best of both worlds!
1. Savannah Cat – The Famous Leopard Cat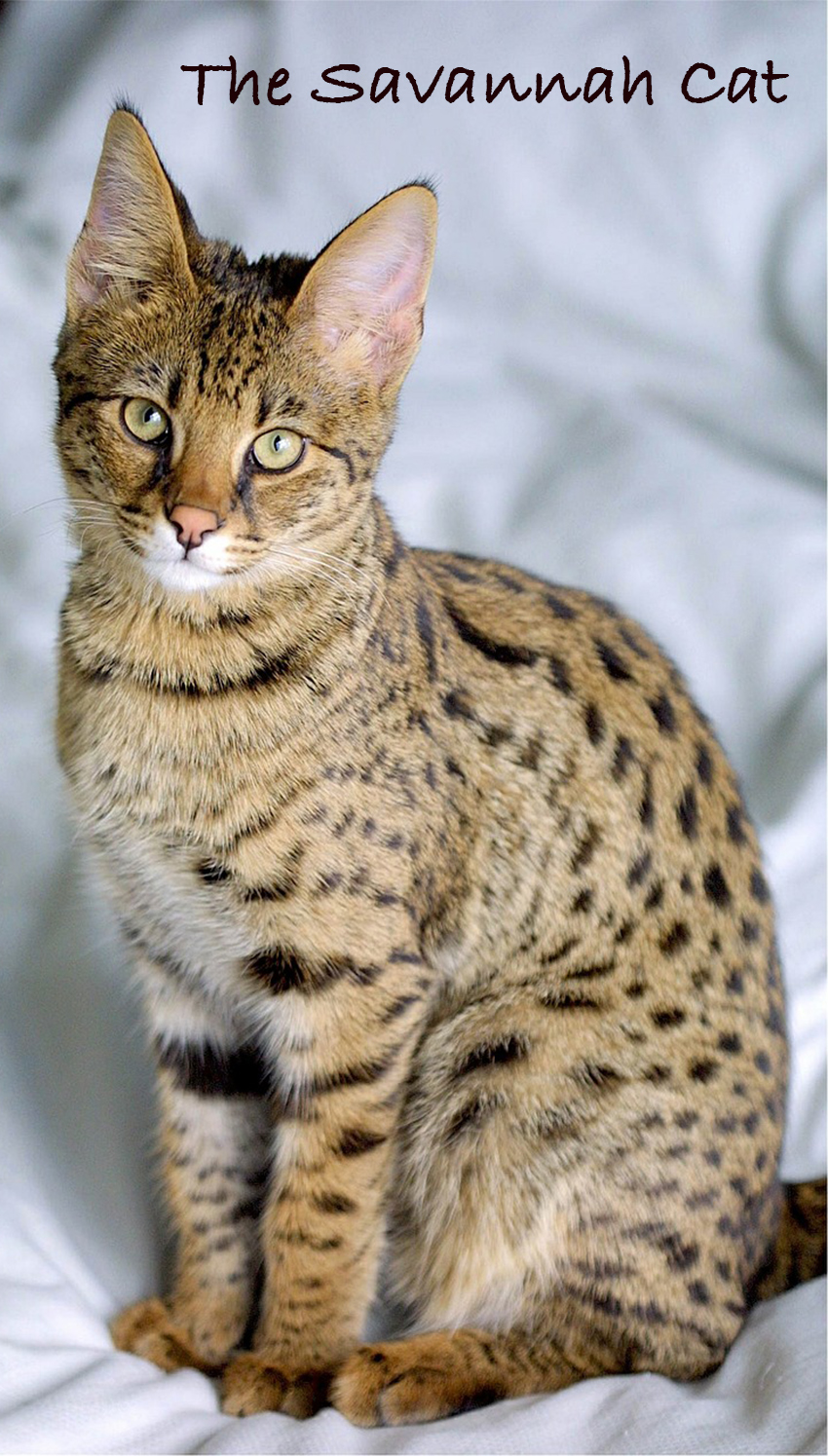 The Savannah pet cat arose when breeders crossed an African Serval with a domestic cat. They are frequently referred to as cats that look like leopards, You can certainly see why with their adorable spotty fur.
The first litter from such pairings, called F1 Savannah cats, still have too much "wild cat" in them to live happily as domestic pet cats. But when breeders pair one F1 parent cat with another domestic cat (or another F1 parent cat), the F2 kittens grow up to be sizable and lovable pet cats.
They are smart, curious, great jumpers, and their besotted owners often compare them to pet dogs.
Savannah cats can still be difficult to find, and they can cost a lot of money. However, don't worry, because we have plenty of other divine breeds for you to look at!
Next, perhaps the second most well known of our gallery of leopard cats.
2. Bengal Cat – The Jungle Beauty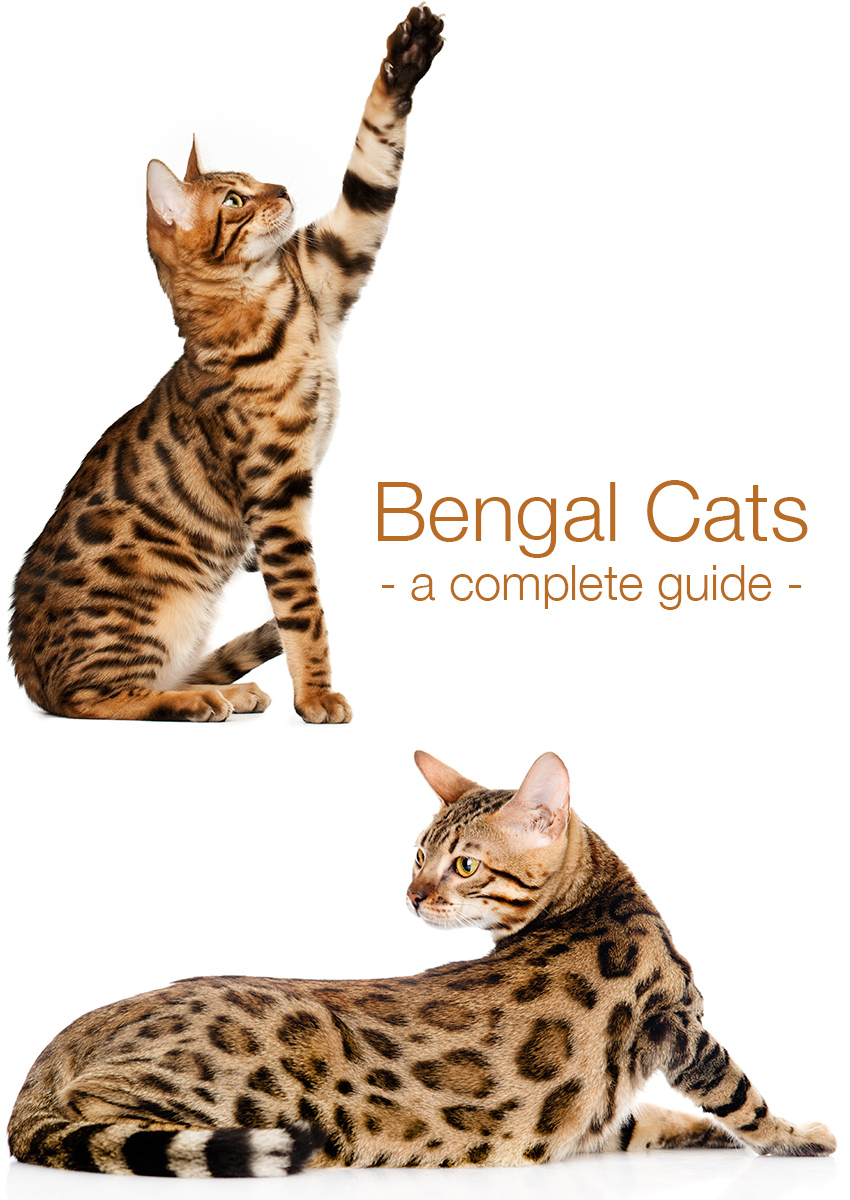 The Bengal cat is one of the earliest crossbred pet cats. The Bengal arose when breeders matched an Asian Leopard cat parent with a domestic cat. This beautiful Asian leopard cat pet has authentic rosette markings like its wildcat cousins. However, its base coat colors can range from delicate silver to a deep tawny orange-rust. These cats often resemble a pet snow leopard cat!
These cats that look like leopards are very smart, observant, and quick to pick up training. Most Bengals have huge, playful personalities and love older kids. They will also happily join in water play and even learn to do tricks! They love to play and never seem to tire.
These first two cats were the result of breeding domestic cats with a wildcat. The next on our list was a happy accident arising from purely domestic housecat breeds.
3. Ocicat – A Happy Mistake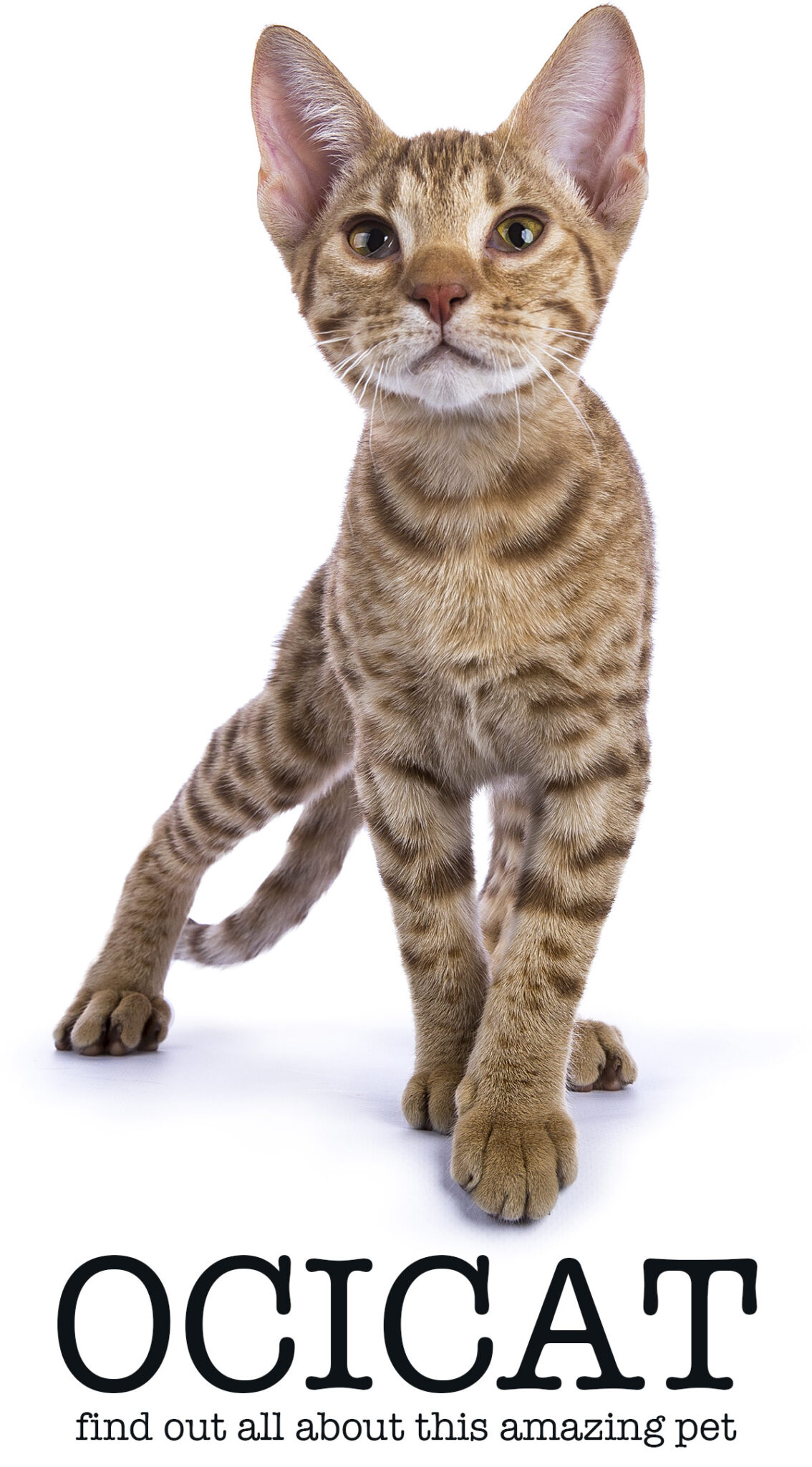 The Ocicat pet cat breed doesn't have any authentic "wild cat" in her – well, aside from the ancient genetic origins all modern cats share. The Ocicat really was an oops! It was the outcome of a breeder's attempt to obtain kittens with a Siamese-Abyssinian coloration.
During one attempt, she paired a Siamese cat parent and an Abyssinian cat parent. Later, she crossed these kittens with an American Shorthair cat…and out popped the first true Ocicat kitten!
Ocicats are super social, smart, and strong. They make great family cats for families with lots of time to interact! Whats more, their coat coloration and patterns are awesome, making them truly resemble the ideal house leopard. That's before we mention that they are some of the cutest cats that look like leopards around.
That's the 'big three' leopard cats, the ones that most people know. Fortunately, there are a few others becoming more popular.
4. Chausie Cat – The Cat That Looks Like A Lion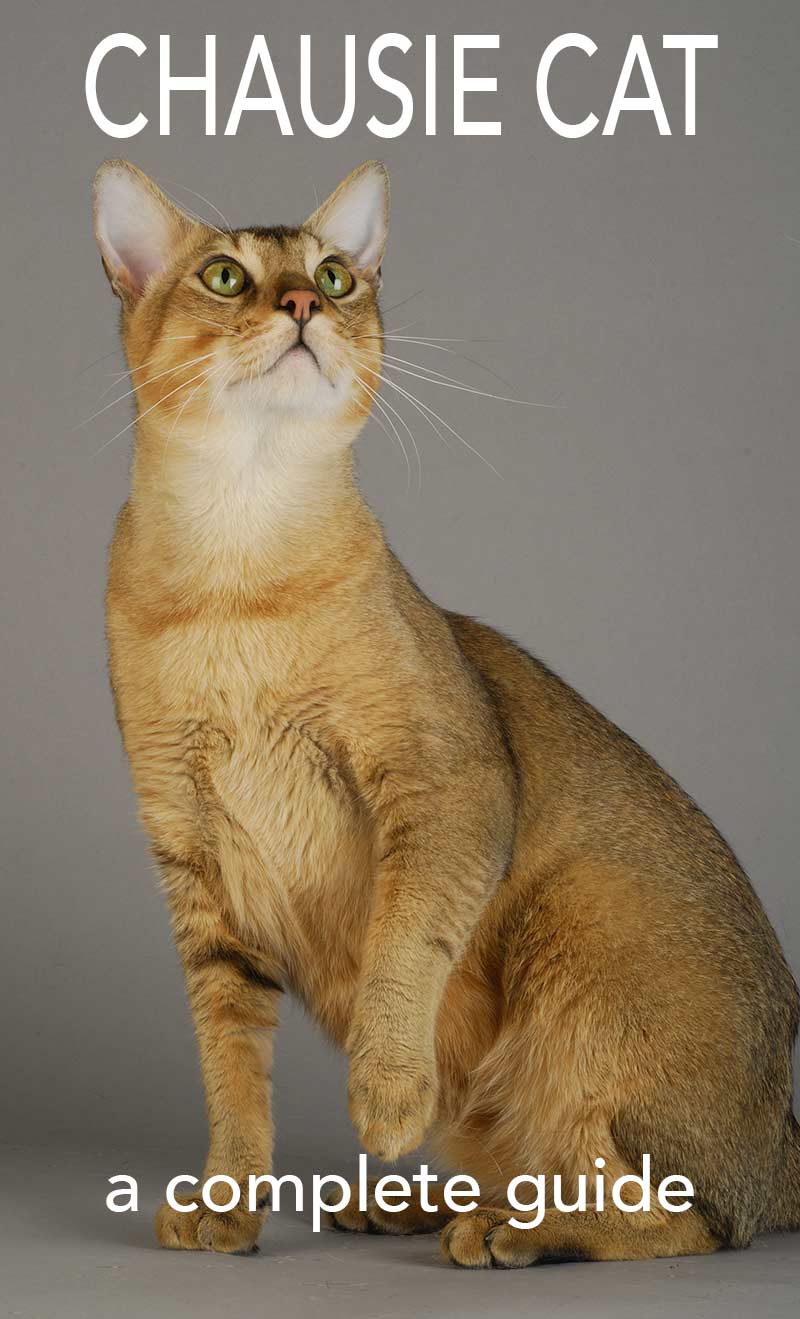 The Chausie ("Chow – see") domestic pet cat is the result of a Jungle cat crossed with a domestic cat. In fact, this cat gets its name its wild parent's scientific name of Felis chaus!
Adorable Chausie cats tend to look more like cougars than cats that look like leopards. In fact, they are sometimes known as the cat that looks like a lion because of their unique face and sandy-colored coat. But these petite cougars, with alert, focused gaze and fearless demeanor, are every bit the wild cat pet.
This is a high energy kitty, full of vim and vigor. Your Chausie needs lots of exercise and activity to keep him happy. If you've ever wanted to own a dog in a cat's body, the Chausie might be just the breed for you! Leash training and water play are high on the list of activities the Chausie cat considers fun!
Now, from a new breed to a cat regarded as one of the classics. It's a breed renowned for its elegance and regal appearance.
5. Abyssinian Cat – The Elegant Choice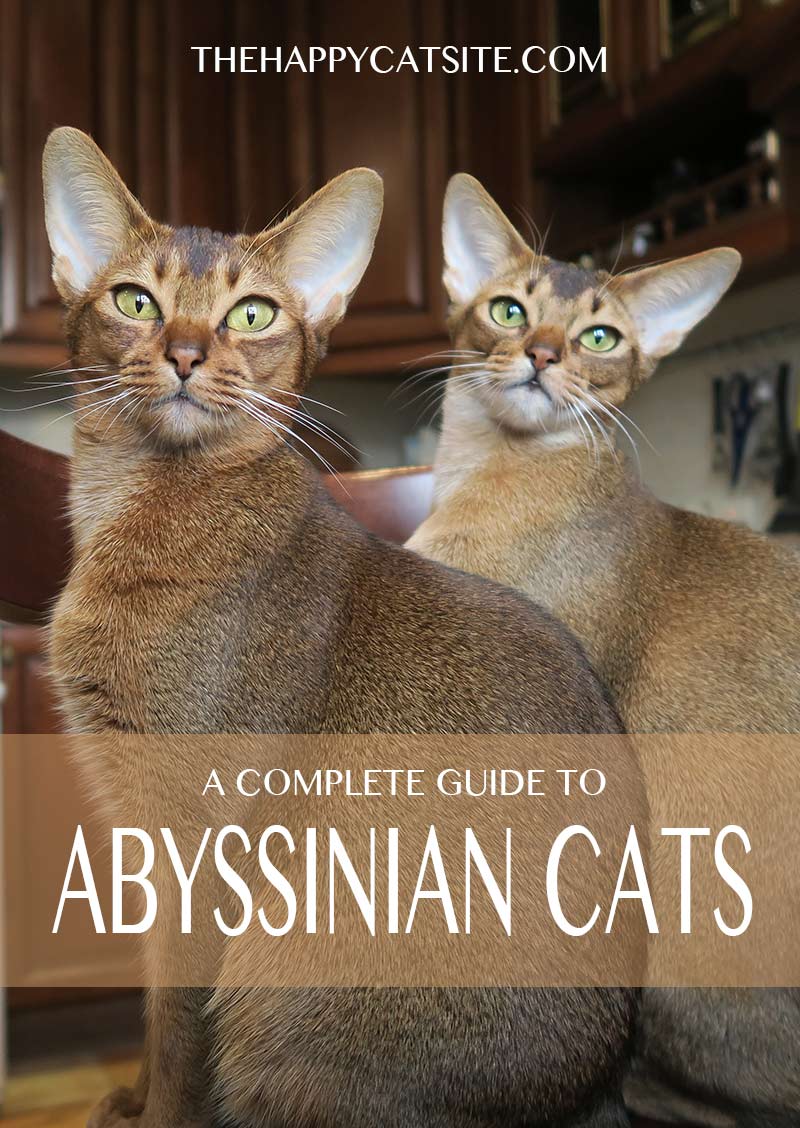 Devotees have nicknamed this popular domestic cat the "Abys." Just how the Abyssinian pet cat first arose is still somewhat mysterious. Many think they arose from an unbroken line dating back to small wild cats that roamed the streets of ancient Egypt.
The Abyssinian's long, lithe body and tawny fur makes it a dead ringer for the African wild cat, Felis sylvestris lybica. This is the same ancient feline ancestor all cats have to thank for their existence today!
Aby cats are incredibly smart, loyal, loving, and helpful. Wherever you are and whatever you are doing, these cats are convinced they can help!
Next, for you lovers of longhaired cats, the Aby has a relative that might interest you.
6. Somali Cat – The Long-Haired Aby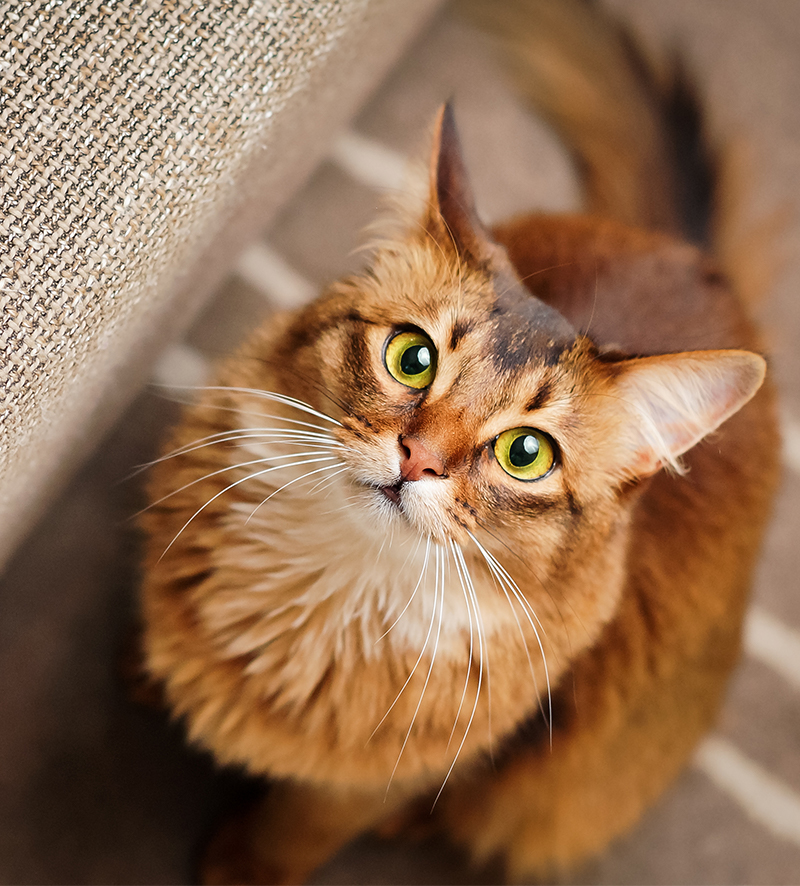 The Somali cat is, basically, a longhaired version of the Abyssinian cat. The Somali owes its thick, luxurious, fox-like coat to an Abyssinian recessive gene. Other than that, it is similar to the Aby in all other ways, including coat coloration and personality.
Although they look like they'd be at home in the wilderness, these cute kitties make good pets for the right homes. They have big personalities and love to be the center of attention. They also adore performing, which makes the Somali a highly successful show cat!
Our next leopard-like breed may sound like it is named after a popular snack, but it is a beautiful cat that really does resemble a leopard.
7. Cheetoh Cat – The Cat That Looks Like A Cheetah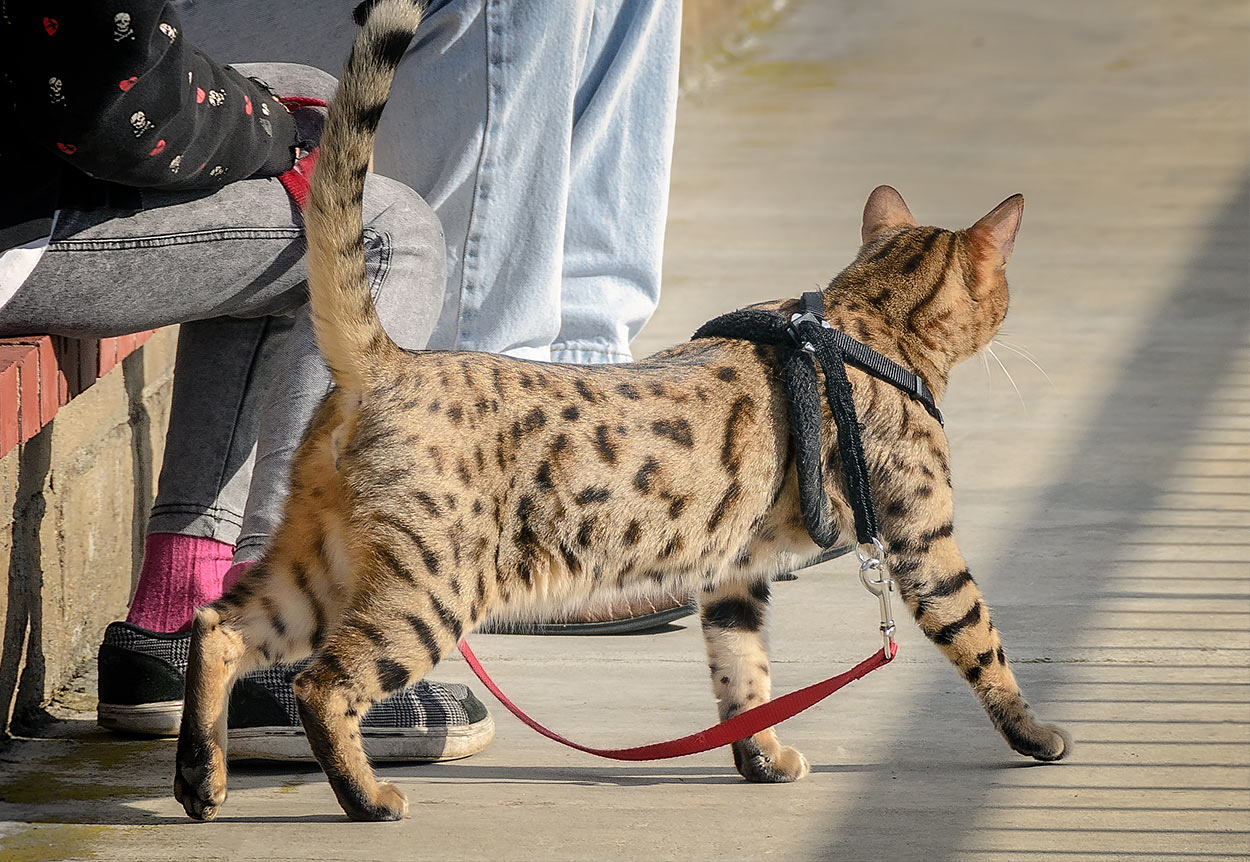 The Cheetoh cat is the result of a Bengal cat crossed with an Ocicat, and it may be the perfect cat for those seeking the perfect domestic leopard. Even a quick glance at their amazing coats leaves no doubt that this is a cat that looks like a Cheetah. Indeed, they get their breed name from their strong resemblance to the wild Cheetah (hence, "Cheet-oh").
Because the Cheetoh descended from Bengal and Ocicat domestic cats, it stays true to the Asian jungle cat in both its looks and its gait. Cheetoh pet cats are sizable yet very docile and gentle in their nature. They are also very smart. These are true lap cats with strong maternal instincts in both male and females of the breed. If you have kids, this cat that looks like a Cheetah could be the perfect cat for you.
While we are on the subject of cats with names resembling their wild cousins, here's another!
8. Toyger Cat – The Cat That Looks Like A Tiger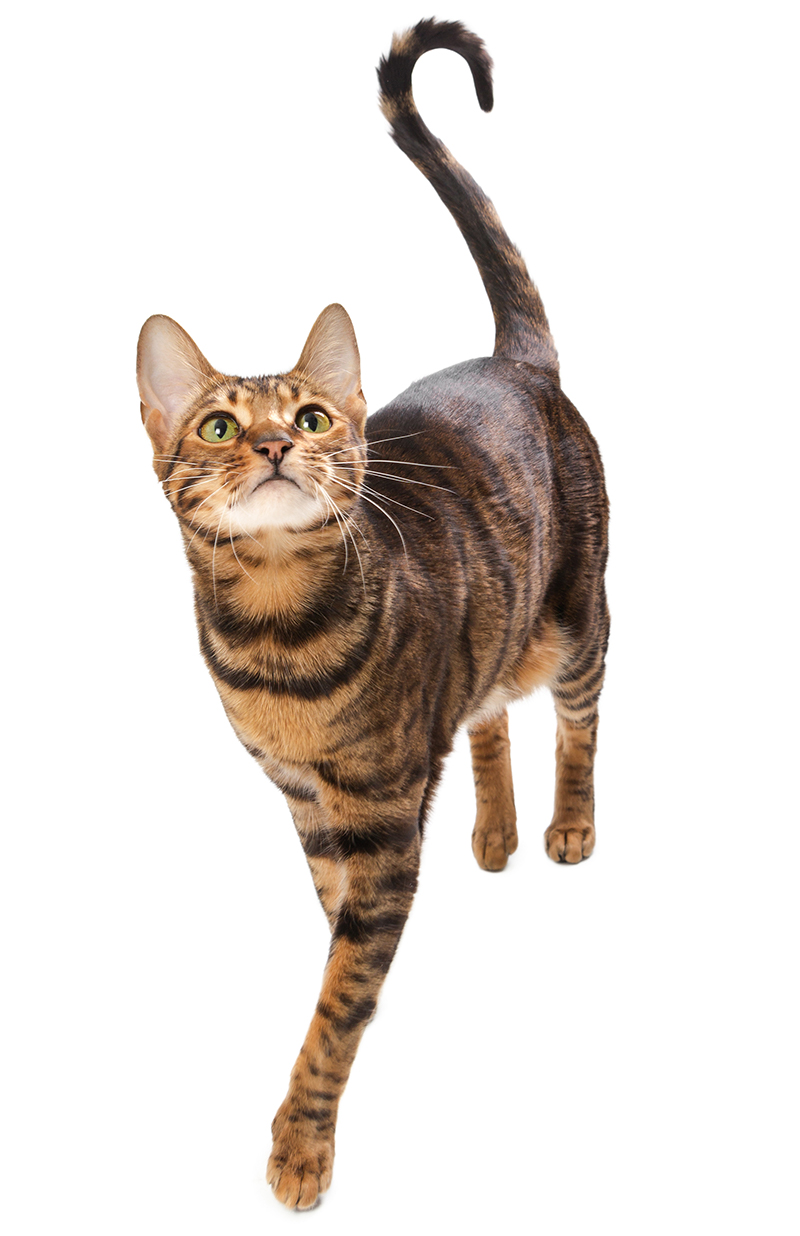 You can probably guess from the name which wild big cat this beautiful breed represents! The Toyger cat is a tabby cat extraordinaire – a house cat that looks just like a mini tiger, hence the name "Toy – ger!".
The Toyger cat arose from a Bengal cat crossed with a domestic shorthair cat. These cats capture the best traits of each parent, with a laid-back, loving, and interactive nature that makes everyone an automatic new friend.
These wonderful and intelligent domestic cats are perfect for leash training and learning new tricks. They assimilate easily into the routine of their new family. When added to their delightful appearance, how could anyone say no?
9. Pixie-Bob Cat – The Domestic Cat That Looks Like A Lynx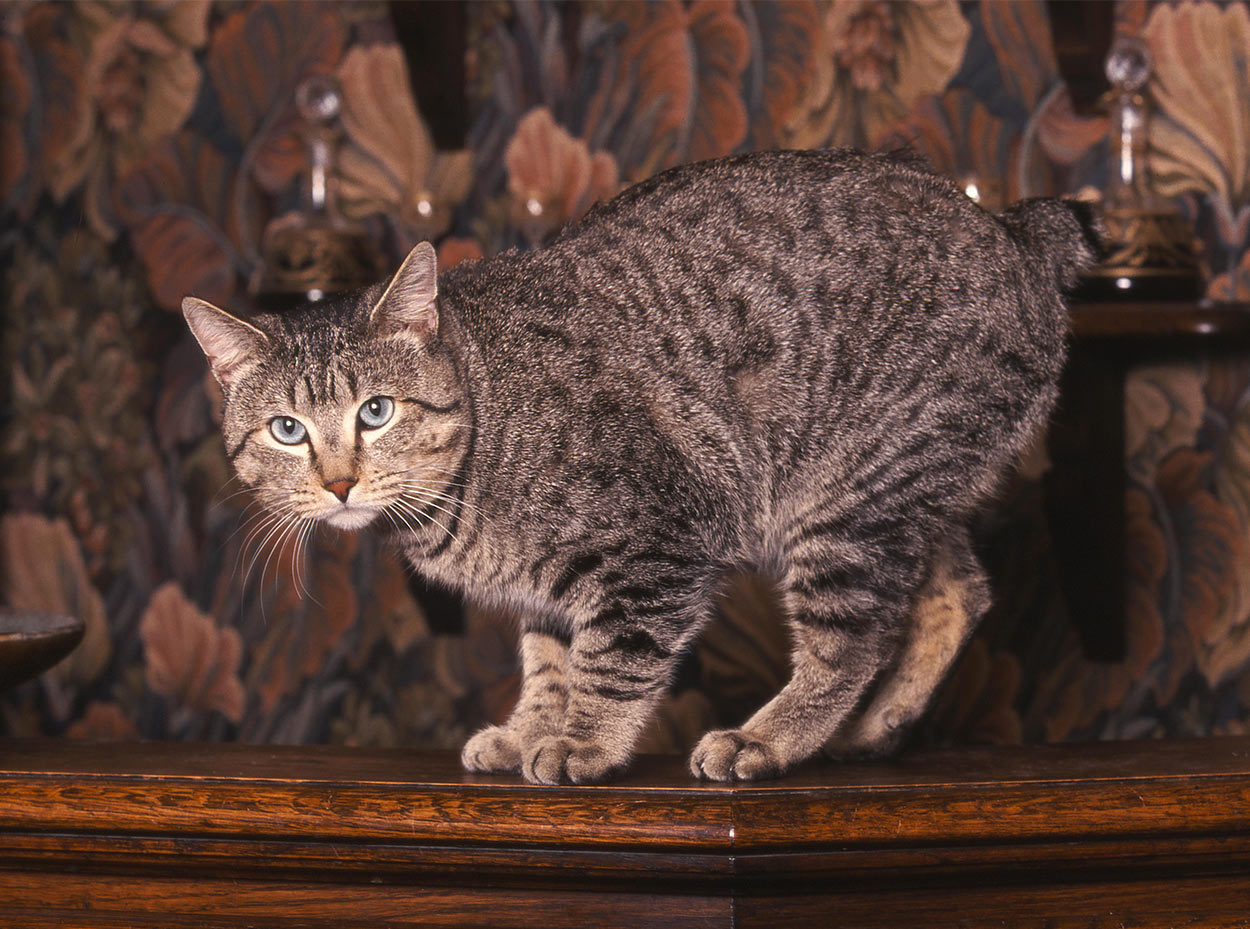 Some enthusiasts like to claim that the Pixie-bob cat is actually descended from the North American Red Coastal bobcat. However, the truth is that people simply bred these cats to closely resemble the wild Bobcat. Today's Pixie-bob breed got its name from the breed's first mama cat, who was named Pixie.
Pixie-bob cats can be polydactyl, which means they have up to seven toes instead of the usual four or five toes. Unlike all other purebred cat breeds, however, this doesn't disqualify them from being shown!
The Pixie-bob domestic cat is a sizeable housecat that can weigh 22 pounds or more. They really are a domestic cat that looks like a lynx. However, they certainly don't throw their weight around, and they are often compared to pet dogs in their eagerness to learn leash walking. Most Pixie-Bobs enjoy interactive games, and many love playing in water!
We are taking a wonderful tour through cat-kind and geography today. Now, we move from wild North America to Africa.
10. Serengeti Cat – Saving The Serval Cat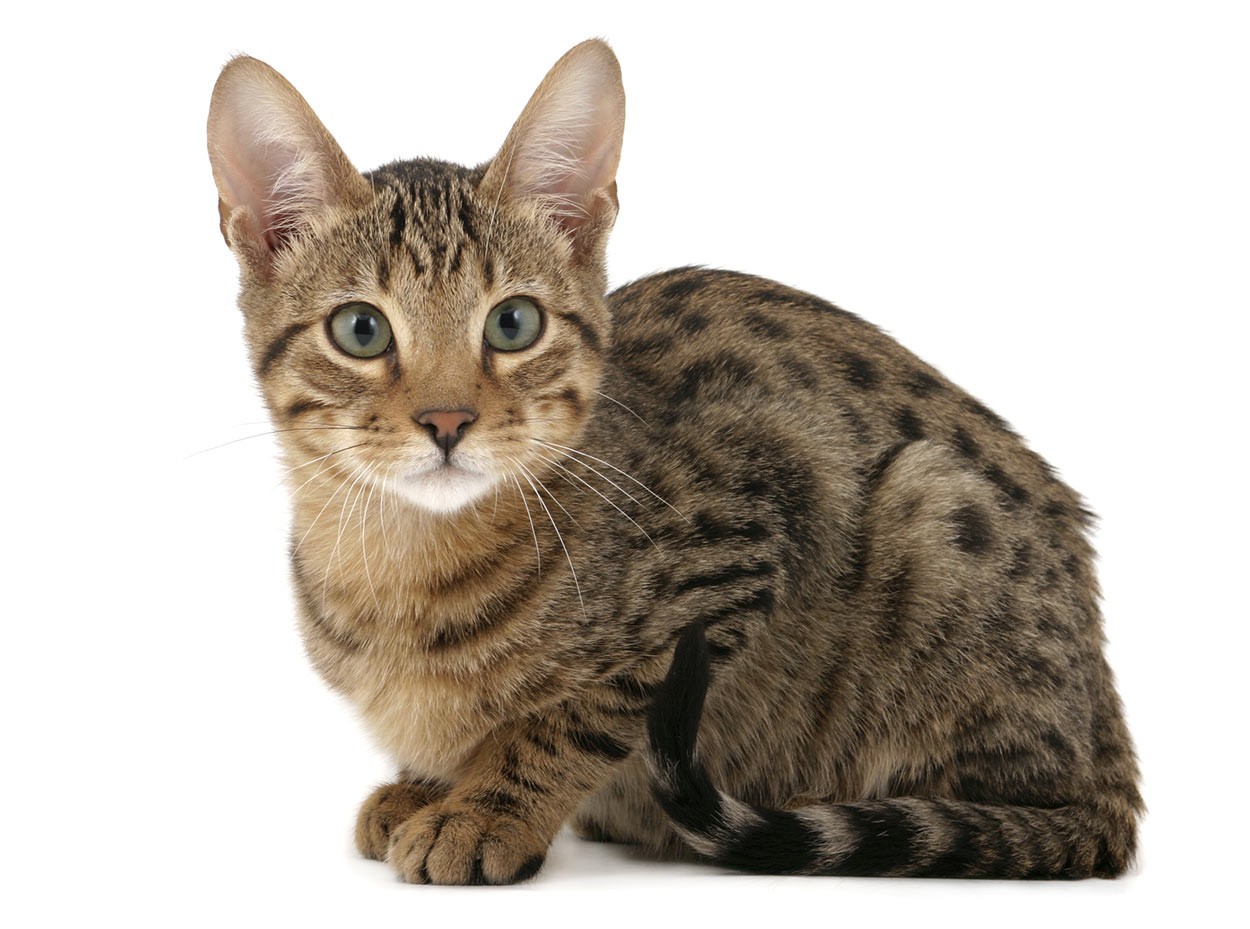 The Serengeti cat comes from a Bengal cat parent crossed with an Oriental Shorthair cat parent. And, they really are some of the most distinctive cats that look like leopards around.
Karen Sausman, of Kingsmark Cattery, first registered this wild-appearing domestic cat breed with The International Cat Fanciers Association (TICA). Sausman's background as a conservation biologist led her to create a cat that looked like a wild Serval. She did this to help reduce illegal trafficking in wild Serval cats.
These beautiful cats are medium-sized in body, confident, and friendly in personality. They are very playful and get along well with other pets as well as kids. As far as cats that look like leopards go, this relatively new mix is one that has a lot of potential kitten owners very intrigued.
Staying in Africa, why don't we take a tour through history and look at a truly ancient breed of cat that looks like a leopard.
11. Egyptian Mau Cat – An Ancient Breed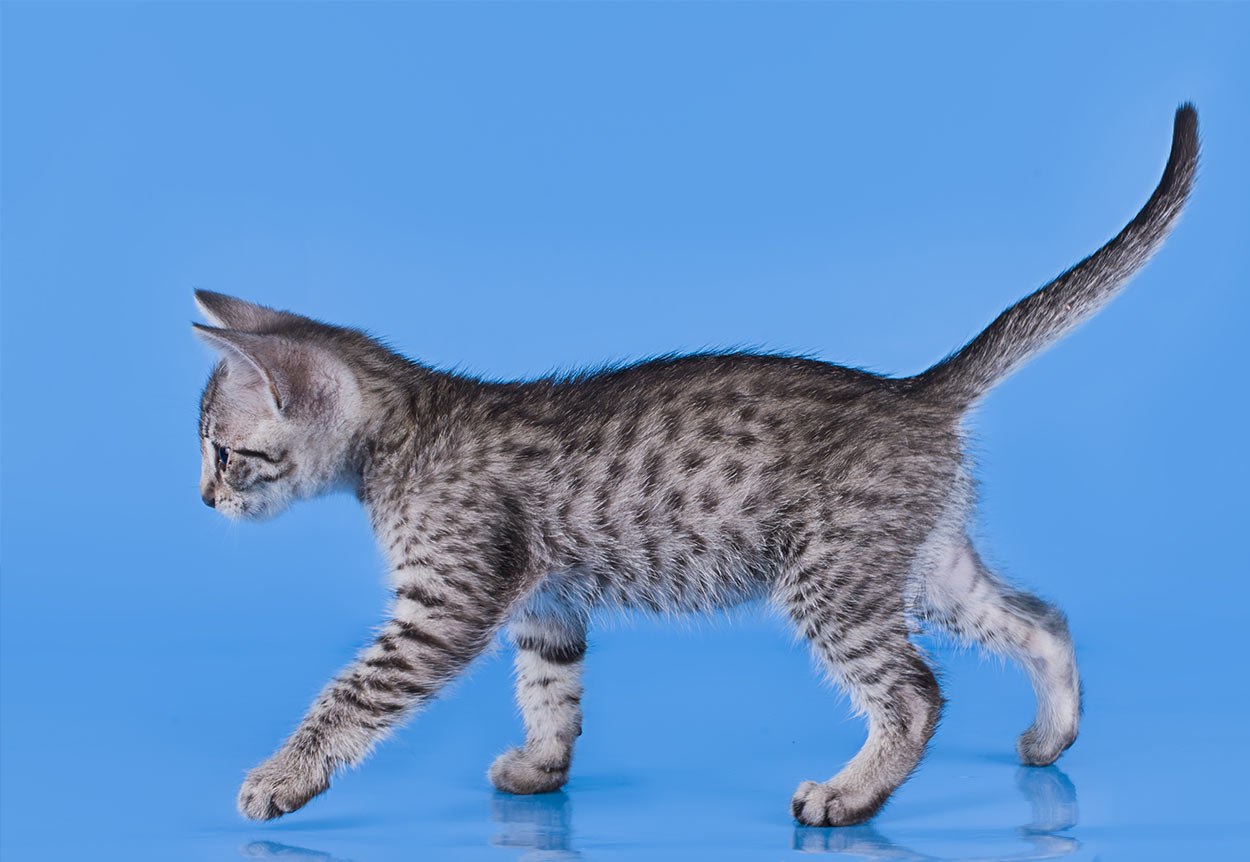 Today's Egyptian Mau cat probably evolved from small Egyptian wild cats and the ancient North African wild cat, Felis sylvestris libyca. Their lineage is considered to be pure (i.e. no crossbreeding), and dates all the way back to 4,000 B.C.! Just think – the Pharaohs owned Mau cats!
They can have striking silver, bronze, or smoke-grey coats with black markings. This makes them a domestic cat that looks like a leopard, but not just any leopard, a snow leopard!
The Egyptian Mau cat is very smart and loyal, to the point of fierceness. They tend to bond strongly to one person and are very friendly in a family setting, but somewhat reserved with strangers. No wonder – they were once worshipped as gods and won't let you forget it!
Alas, we are almost at the end of our journey through domestic leopard cats, so let's finish with a new and very promising breed.
12. Mokave Jag Cat – The New Leopard Cat
The Mokave Jag cat, or "Jag cats" as owners call them, is quite new. The breed only received its official purebred registry approval in 2005! This striking cat is a cross between a Bobcat, Asian Leopard cat, and Jungle Cat.
They really are cats that look like leopards, and even their faces seem more feral. Although, the sole breeder of Jag Cats choose parent cats carefully to ensure her kittens will grow up to be wonderful and loving pet cats!
We think that the Mokave Jag cat is as close as you can come to finding an Asian leopard cat for sale. But, be prepared for a price tag to match – the current Asian leopard cat price is $5,000 for a kitten and a whopping $15,000 for an adult cat Jag cats are big cats that can reach 20 pounds or heavier.
These cats are extremely smart and social, but as a new breed we don't know a lot about them at the moment.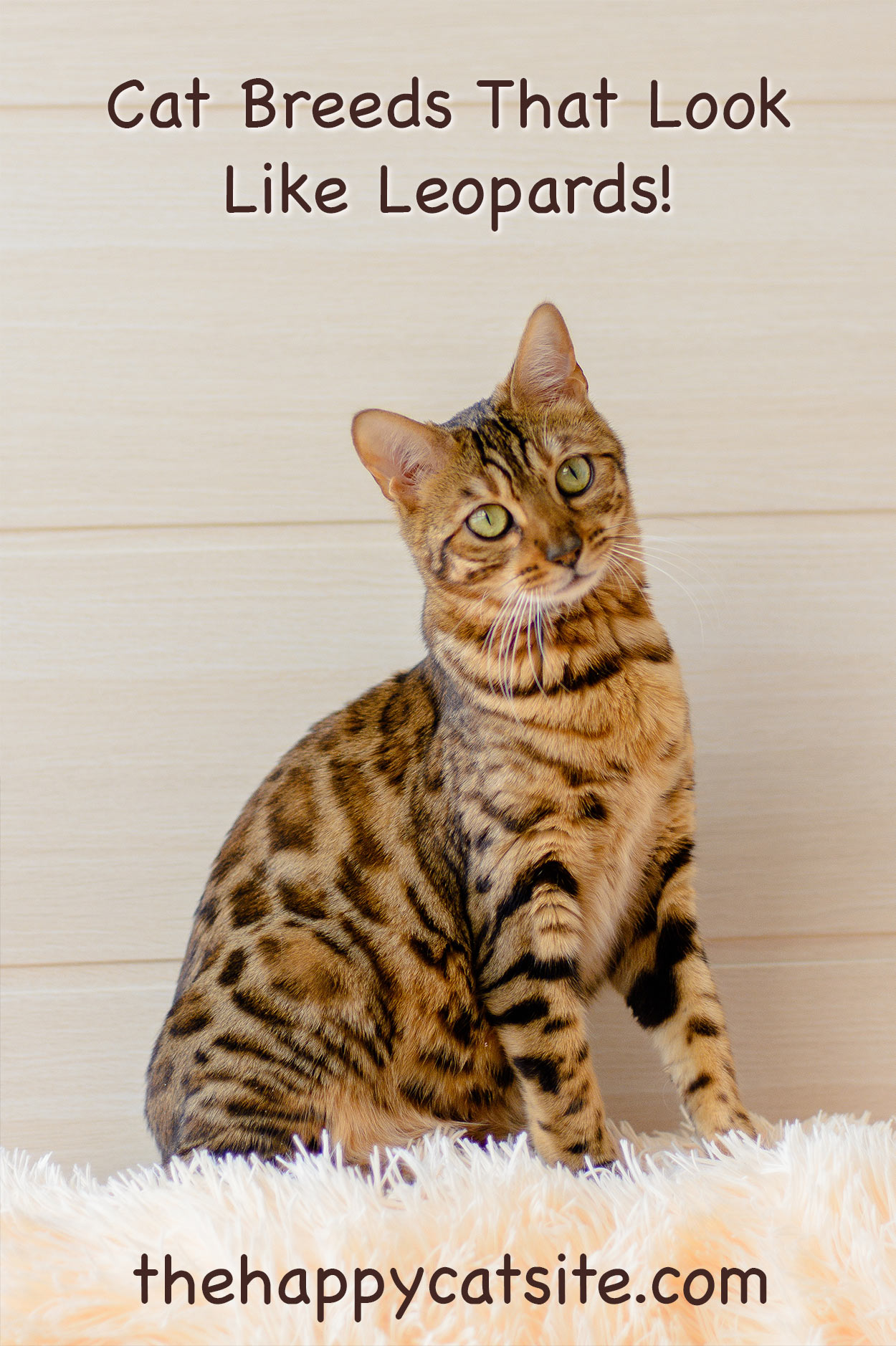 Domestic Cat History
People have been fascinated by cats for at least the last 10,000 years. Since then, humans and cats have been inseparable. It's likely that we encouraged cats to live alongside us because they drove away mice, rats, and other animals that could destroy food stores.
Of course, it was only a matter of time before we came to adore their personalities and companionship. In 2004, researchers discovered an ancient tomb on the eastern Mediterranean island of Cyprus.
Inside the tomb, the archaeologists found a buried human….and a buried cat. The cat was an early wildcat (Felis silvestris), and it couldn't have been native to Cyprus, because no cats lived on the island.
What this tells us is that this particular human had a special bond with that particular cat, which probably looked a lot like a mini leopard cat! Fast forward 10,000 years, and we still love the idea of living side by side with a leopard house cat of our very own!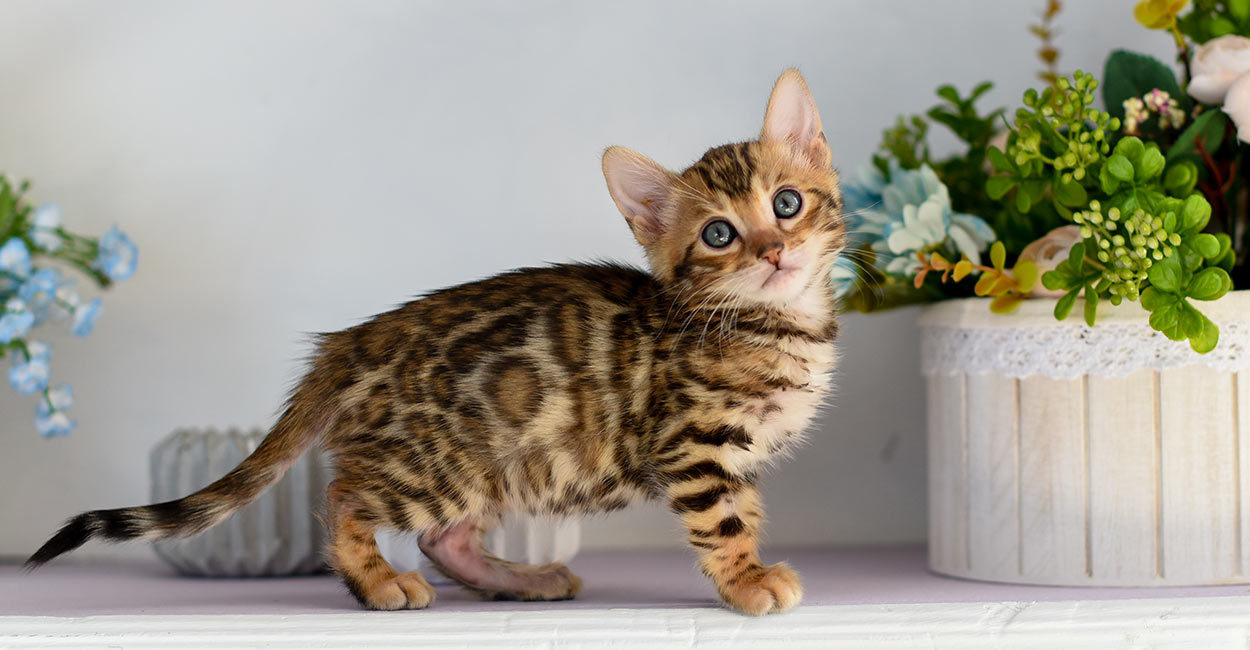 Inspirations For The Leopard Cat Breed
Here, unless you paid really close attention in biology class (or you volunteer at your local zoo), you may not have a current working knowledge of wild cat breeds, even if you recognize the species names. So let's take a moment and meet the wild cats that are responsible for our love of wild-looking pet cats!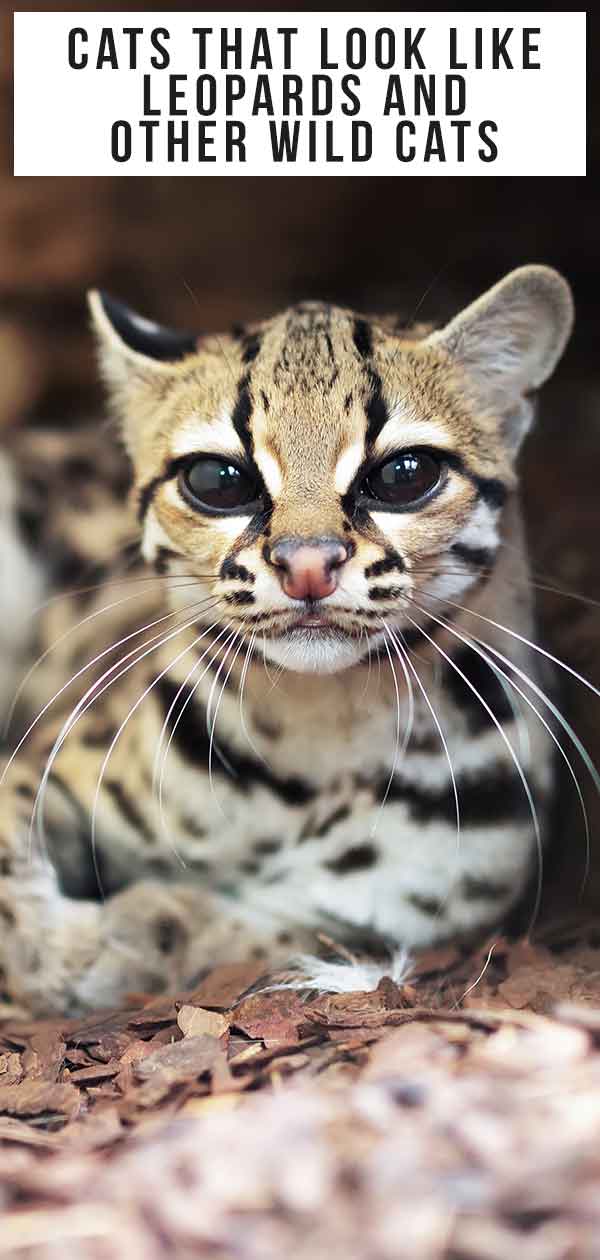 Meet The Big Cats!
These big wild cats have influenced the small leopard cat pet breeds you are about to meet!
Leopard (Panthera Pardus)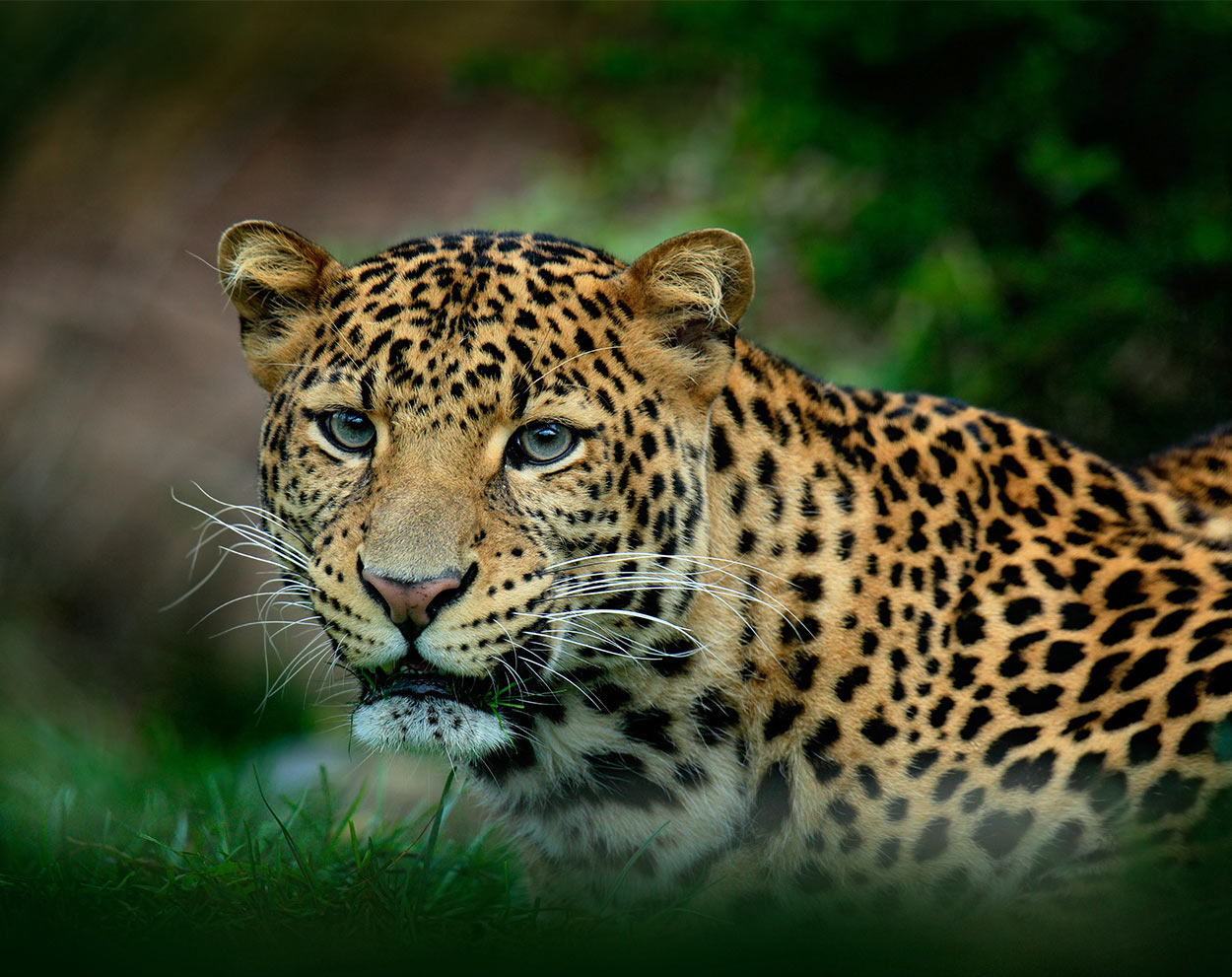 These gorgeous, and sadly endangered big wild cats set the standard for what people think of when they think of a wild cat. They are absolutely gorgeous yet deadly, and perfectly adapted to their environment. Of course, we want the beauty without the deadliness for our leopard cats!
A wild leopard cat can have one of two coat colors. In certain cases, a rare genetic mutation called "melanism" will create an all-black leopard. In this case, the leopard will be called a black panther.
The most recognizable leopard markings include beautiful round black rosette markings set against an orange-cream background of short fur. It's no wonder that breeders try to copy this pattern in domestic cats! However, there is another leopard that we think is even more beautifully patterned than this. It's a unique cat that manages to live in an extreme environment, with a patterned coat that suits its snowy home.
Snow Leopard (Panthera [Uncia] Uncia)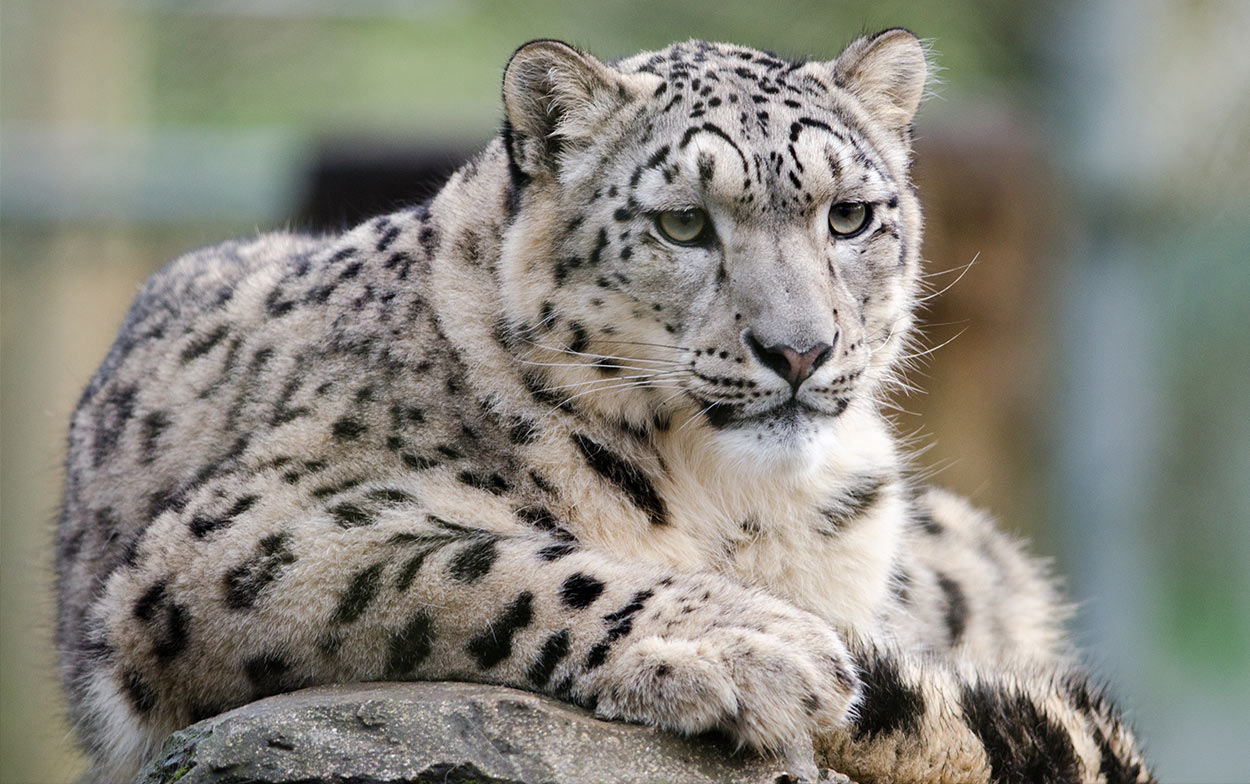 Despite the nearly identical name, the endangered Snow Leopard is actually not that closely related to Asian Leopards or any of the other big cats in the Panthera genus! Also, as one interesting fact that many people don't know, the Snow Leopard is the only big wild cat that can't produce a full roar or a full purr.
Their sound is known as "chuffing," and it can best be described as a softer roar or a louder purr. Snow Leopards, as befits their chilly homes high up in the mountains of Asia, sport long, thick, woolly fur featuring grey-black rosette markings against a grey or white background of medium length fur. They also have very thick, furry tails.
Tiger (Panthera Tigris)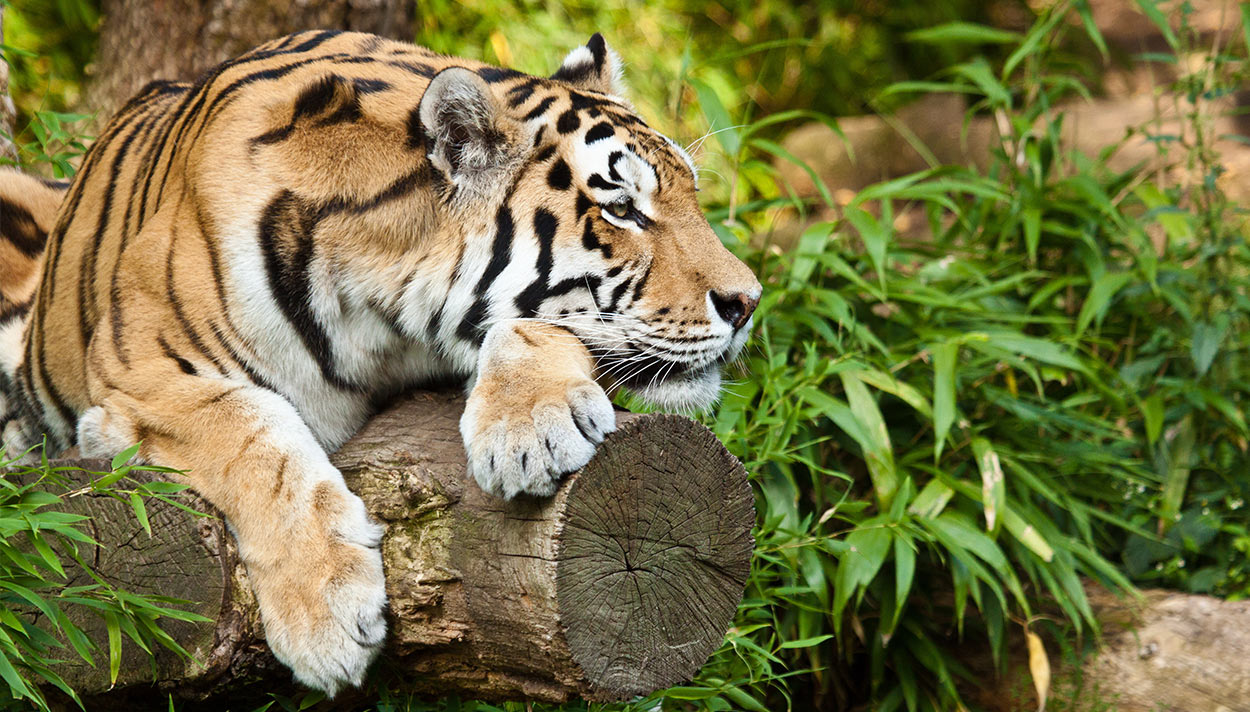 The endangered tiger is practically iconic in modern culture. It's more recognizable than most pop celebrities after films like The Jungle Book and The Life Of Pi. Most of us love tigers, although we accept that they are huge and dangerous wild beasts.
Tigers prowl and hide in their jungle domain, waiting to pounce on their unsuspecting prey and unleash the full force of their huge claws, teeth, and immense strength. The solitary tiger is the largest and strongest big cat, and is capable of bringing down very large animals.
Arguably, tigers are the fiercest looking big cats, with black stripes dramatically set against an orange-cream or white background of short body fur. If that's not enough, they have a long ruff around the face to make them look even bigger and more intimidating. Tigers are so deadly yet so beautiful, and have inspired many cat breeders wanting housecats that resemble wild felines.
Jaguar (Panthera Onca)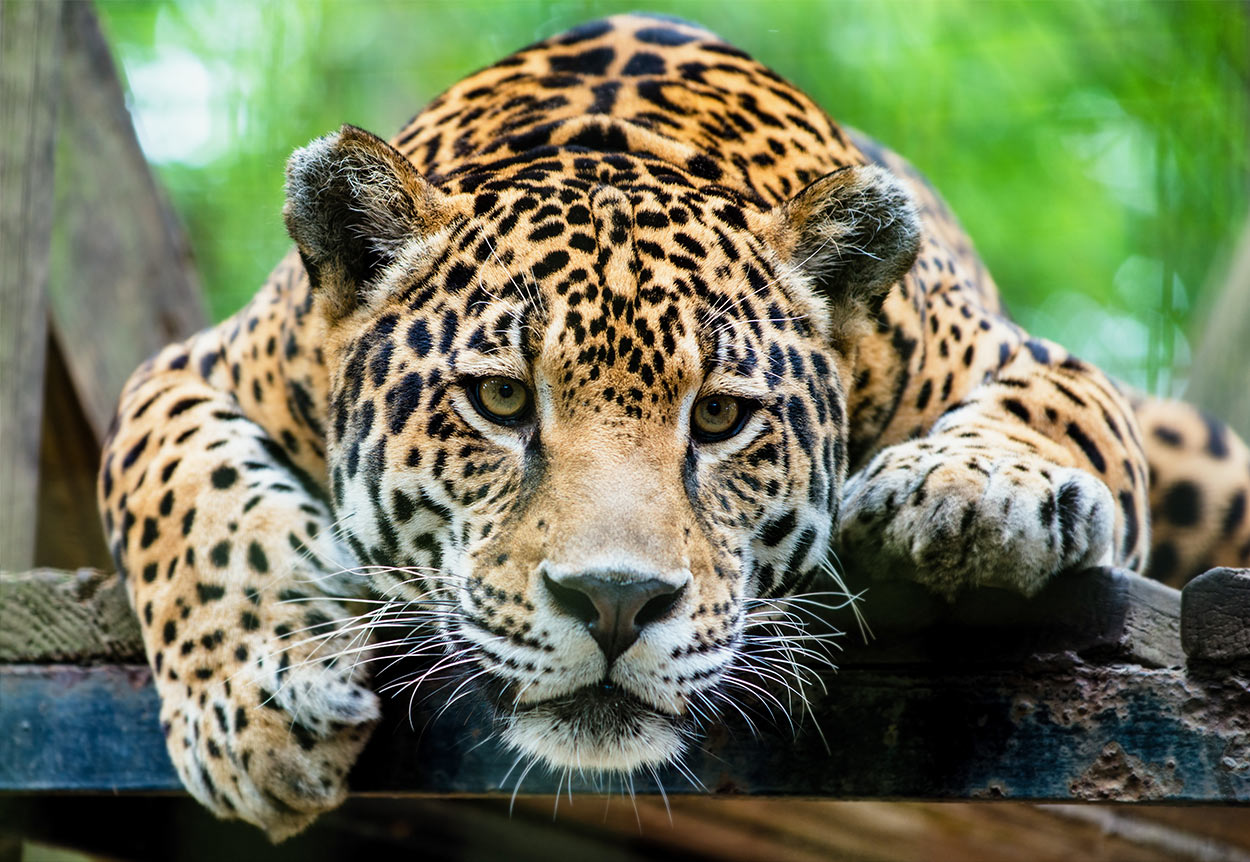 The beautiful endangered jaguar is sufficiently large that only the lion and tiger can outweigh it. Like these big cats, it is beautiful and confident in its power and majesty.
The jaguar's fur is highly recognizable, with its neat and orderly rows of black rosettes set against a yellow or reddish-orange and cream or white background of short fur. It may look like a leopard, but the subtly different spot patterns make it easy to tell them apart.
Lion (Panthera leo)
We can't talk about big cats without mentioning the lion, a cat that has come to signify power, pride, and courage. When we describe someone as a lion heart, we mean that they are brave and true to themselves.
With their huge mane, lions are instantly recognizable to anyone. Although they don't have the distinctive coat patterns of the other big cats, they still have a beautiful, sandy-colored coat. It's no surprise that some breeders have tried to capture the essence of lions as they try to develop new cat breeds.
We've covered the big cats, but some of the smaller wild cats are still fearsome predators in their own right. Many of these have distinctive and beautiful coats that influence domestic cat breeders.
And The Smaller Big Cats!
These small wild cats have influenced the small leopard cat pet breeds you are about to meet!
Cheetah (Acinonyx Jubatus)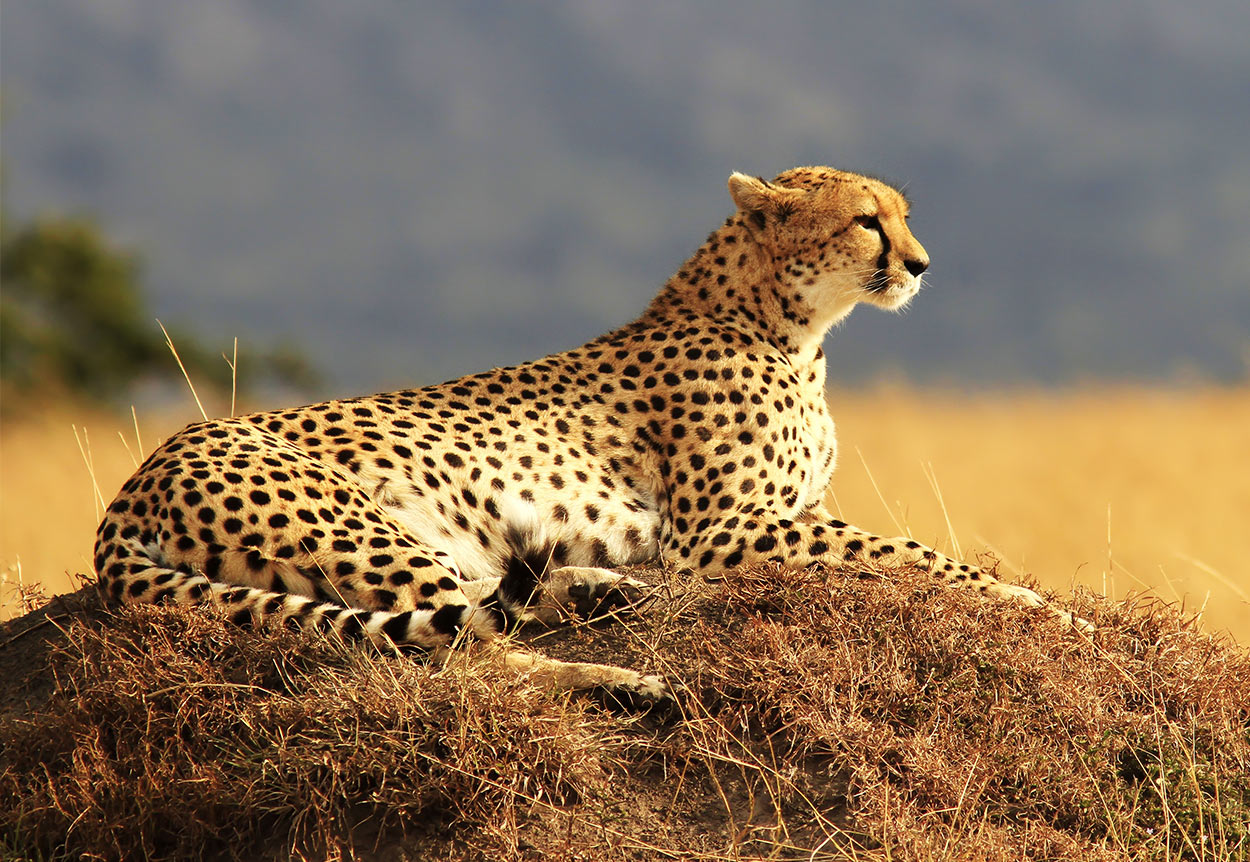 The endangered Cheetah is the most primitive of all small wild cats. It is also the speediest cat on the planet, but it can't climb trees. Their flexible spine and long legs mean that they can eat up the ground with every stride, making them the fastest land animal on earth.
The lithe cheetah really is built for speed and, you know what, their facial markings with the black 'teardrops' make them so appealing.
Interestingly, there have been cases where humans tamed and trained wild Cheetahs to hunt alongside them. One conservationist, Marlise, even keeps them as pets. That isn't something we would recommend for everyone! The Cheetah is a long, lean cat with black spots against a background of creamy short fur.
Serval (Felis [Leptailurus] Serval)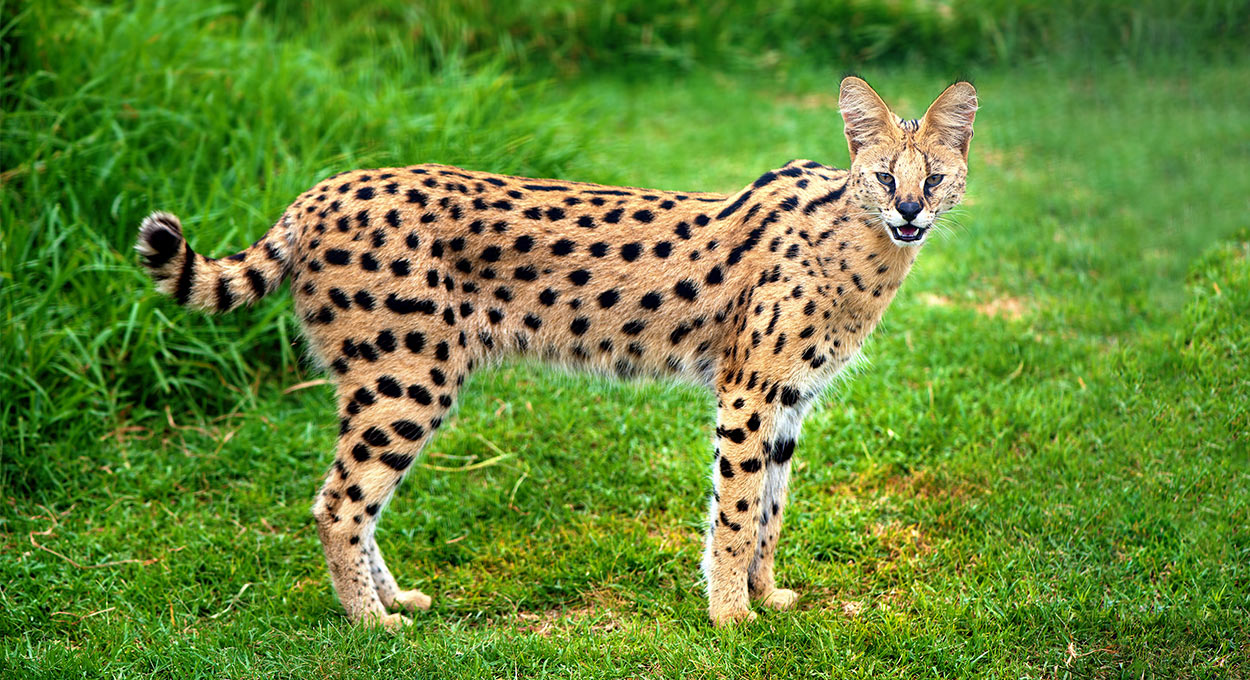 The endangered Serval is one of the real inspirations for people wanting to breed leopard domestic cats. Amazingly huge and close-set ears best characterize these delightful little wildcats. This long-legged cat typically sports a sparse black pattern against its orange-light brown fur coat. It also sports a distinctive black-tipped tail.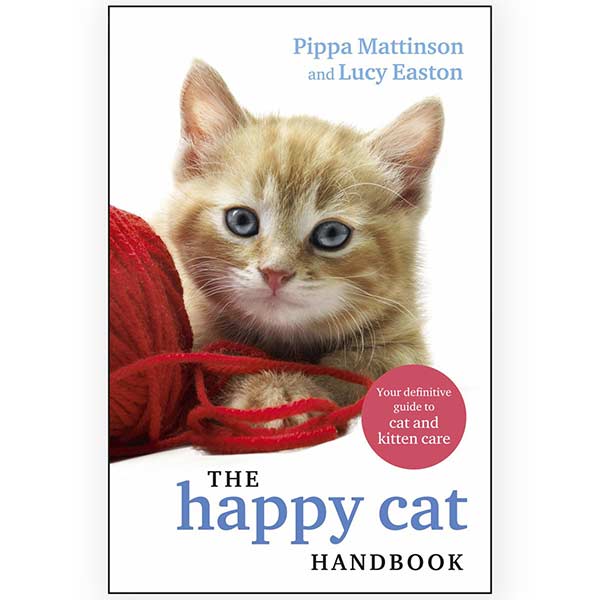 There have been cases where people have kept Servals as pets, but this type of illegal trade is one reason these cats are now endangered. However, while most jurisdictions ban wild Servals, many of the domestic leopard-like cats have Serval ancestors.
Bobcat (Felis [Lynx] Rufus)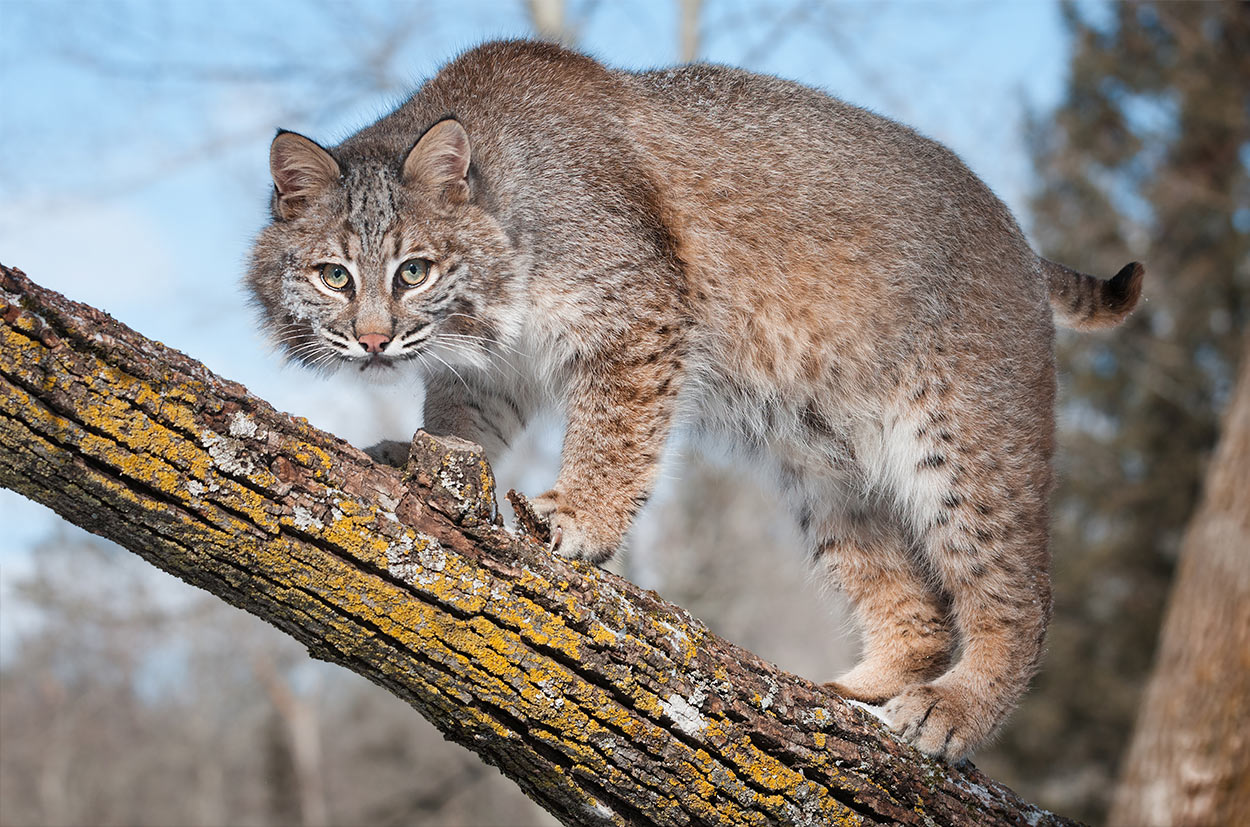 The bobcat is one of the most overlooked wildcats, but these fierce predators are powerful, resourceful, and able to survive in very cold climates. They are closely related to the Eurasian lynx ( Lynx lynx), from which they descended many thousands of years ago.
Indeed, sometimes, the bobcat is called a "red lynx" due to its lynx-like tufted ears and rusty-brown coat patterned with black stripes. As a point of interest, the Eurasian lynx usually looks similar, but some individuals lack spots on their coats.
Sadly, throughout history, they often came into conflict with livestock farmers. Now, most live in wild places on the fringes of human knowledge. That's a shame, because they are stunning cats with a stocky body and thick coat to protect them from the elements.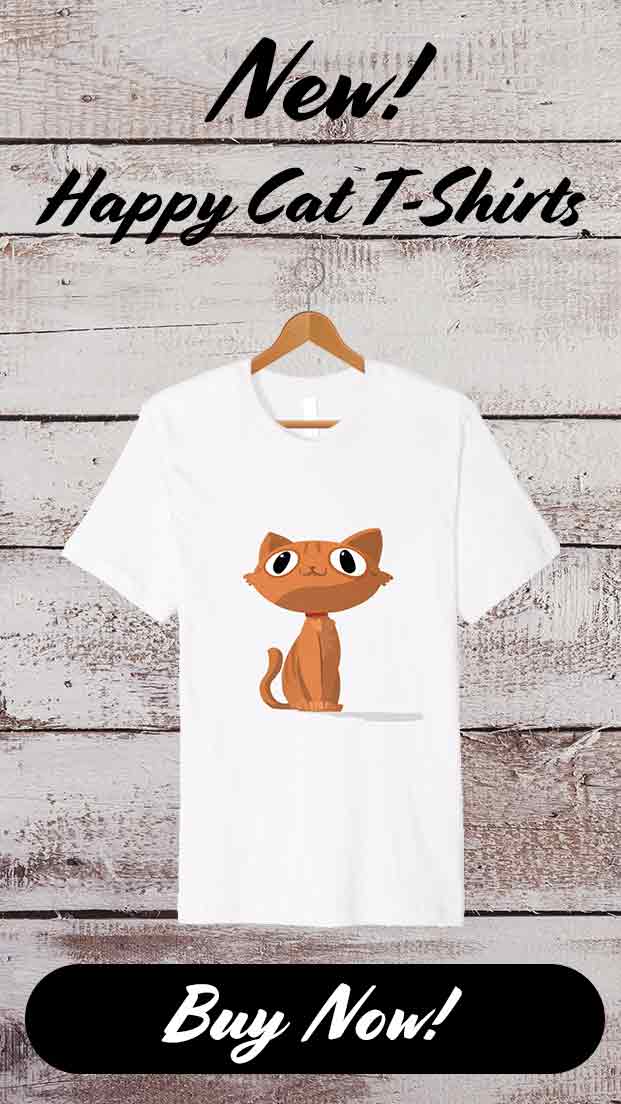 The bobcat can look remarkably like a domestic cat. In fact, people sometimes cite it as the originator of today's demand for breeds of pet domestic cat with leopard spots.
Cats That Look Like Leopards
Have you fallen in love with any of these cats that look like leopards? Either way, we hope you have enjoyed reading about all the amazing breeds of domestic cats that look like leopards!
Now that you know you can share your home with a house cat with leopard spots, which cat breed would you pick and why?
We would love to hear about your favorite leopard looking cat in the comments below. As always, we regularly update articles and include great stories from readers.
We last updated in 2019, but will look through your comments carefully during the next update.
Find Out More About Cats That Look Like Leopards
Resources
Your Amazing Cat!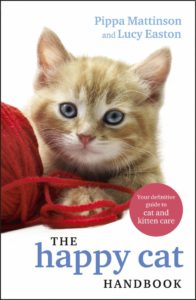 We are so excited to share our new book with you!
If you have enjoyed your visit to The Happy Cat Site we think you'll love The Happy Cat Handbook.
Written by the founders of this website including the author of the hugely successful Happy Puppy Handbook, it's packed with cat care information and fascinating cat facts.
Grab your copy today!