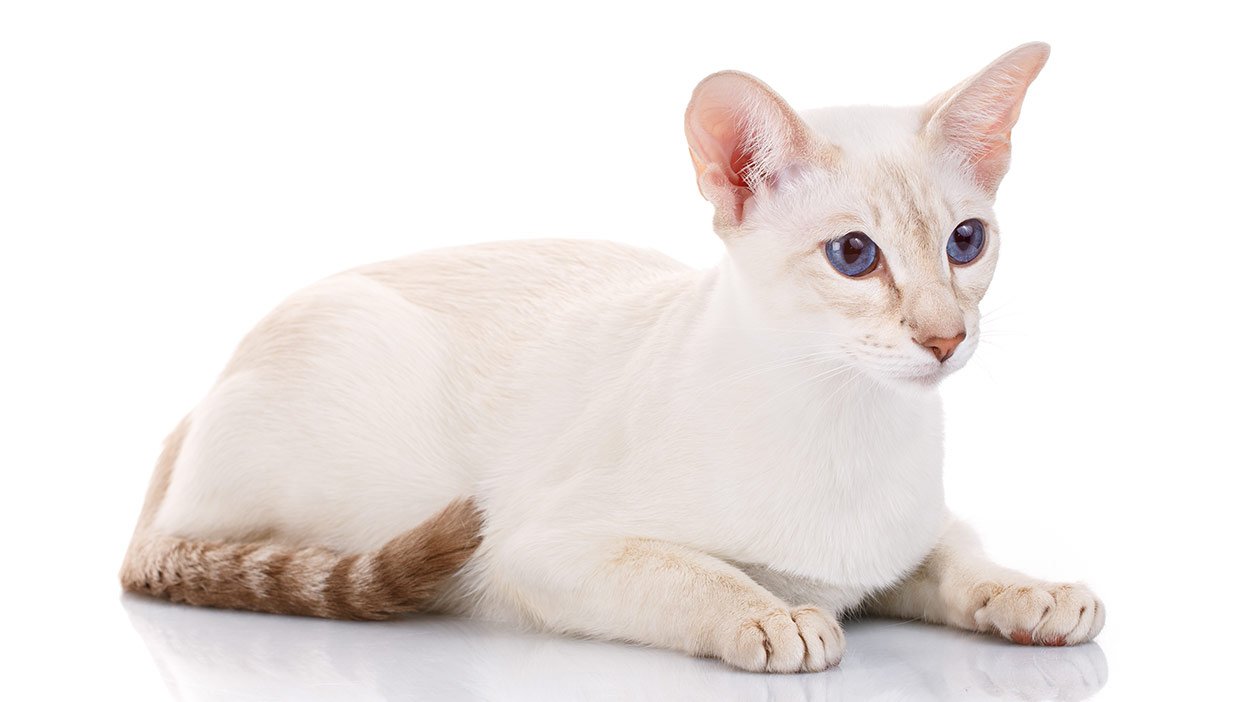 Meet the Colorpoint Shorthair, and find out what makes them different from their Siamese cousins.
Cats are one of our most popular pet choices.
They are loving, cuddly, and relatively low maintenance when compared to animals like dogs and horses.
They live long enough to really make an impression on our hearts and lives too – the oldest cat lived to be 34 years old!
It's only natural to want a feline who's personality and temperament are the perfect cat-match for you.
But we're also drawn to some breeds more others based on their looks, and that's normal too.
The pursuit of new and unique cat colors, patterns and shapes will never end.
And the Colorpoint Shorthair cat is a classic example of cat breeders pursuing a signature new look.
In this article, we will be delving into Colorpoint Shorthair cats, their quirks, and some tips to pick the perfect companion!
What is a Colorpoint Shorthair Cat?
A Colorpoint Shorthair Cat is a variety of breed that is closely related to the Siamese.
These cats are so closely related that sometimes it is difficult to tell them apart.
Sometimes Colorpoint Shorthair kittens will look just like Siamese kittens.
The creation of the breed was focused on the idea of getting the look of the Siamese cat, but with different colored points, like red.
The trial and error breeding process that eventually created the breed began in the 1940's.
After 20+ long years of attempts, the Colorpoint Shorthair cat was born!
A successful breeding between a seal point Siamese and red tabby American Shorthair created the first Colorpoint Shorthair.
The new breed received championship status from the Cat Fanciers' Association in 1964.
What makes a Colorpoint Shorthair cat different from a Siamese?
Lots of people love the chatty and mystical-looking Siamese, but what about the Colorpoint Shorthair?
Though many look like a Siamese, the colors in their coat are what sets them apart.
Siamese cats are only recognized with solid chocolate, seal, lilac or blue points.
As well as the solid red color points (also known as flame points) the earliest Colorpoint Shorthair cat breeders wanted to produce, these gorgeous cats now come in 20 other recognized colors!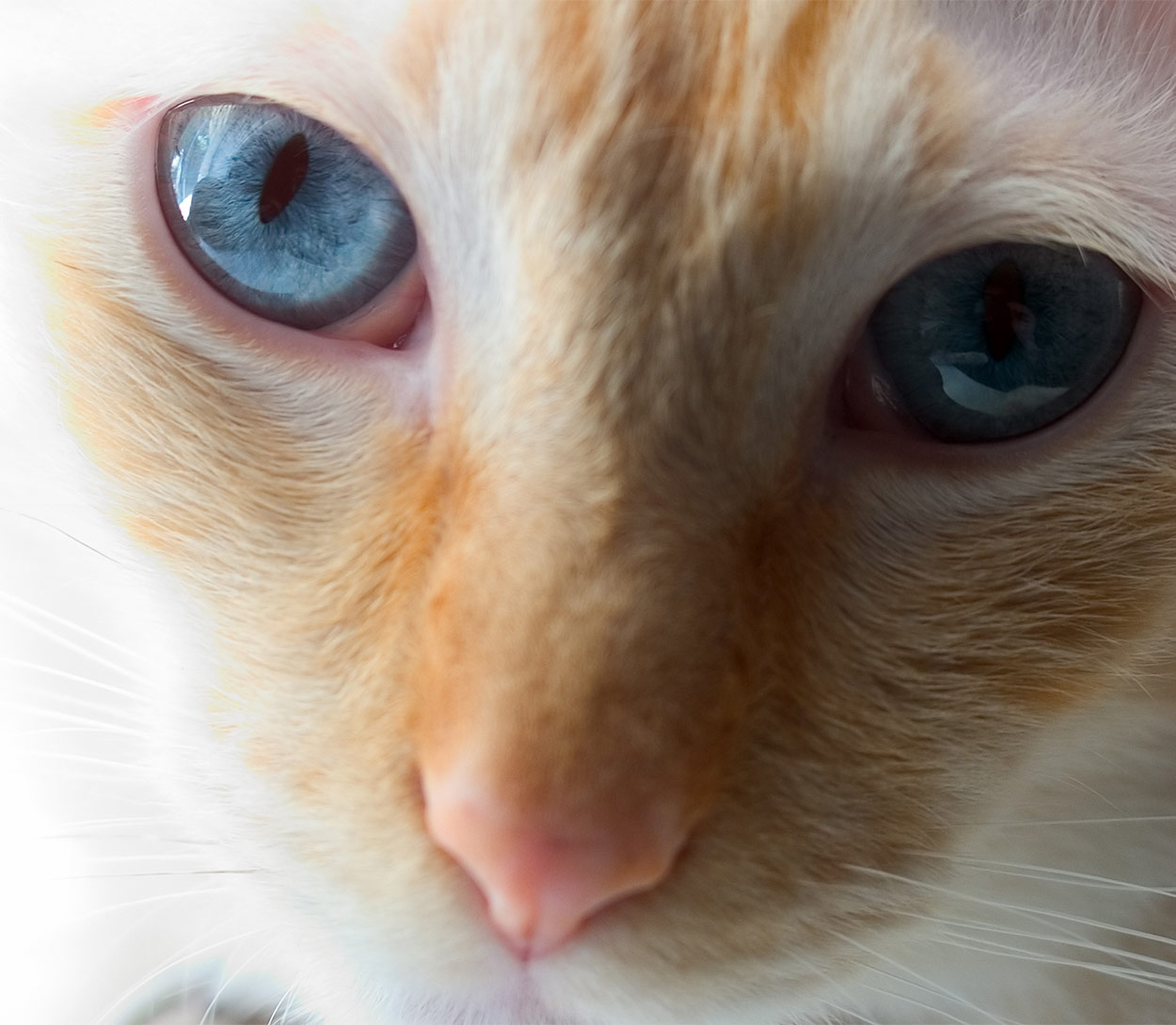 These include cream points, striped tabby points, mottled tortoiseshell points, and points which include a mix of colors.
To create these colors the earliest Colorpoints Shorthairs were founded by mixing Siamese, Abyssinian, American Shorthair and red (ginger) domestic shorthair cats.
At the time of writing, outcrossing with Siamese is still allowed by the CFA, until 2019.
So as well as their new colors, Colorpoint Shorthair cats may differ from Siamese in body shape and temperament, depending on their exact ancestry and where they sit in the Colorpoint family tree.
Colorpoint Shorthair Cat Personality
Colorpoint Shorthair cats are very intuitive.
They are are said to be in tune with their owner's emotions and will comfort you on a bad day.
There's probably a little anthropomorphization by loved-up owners going on there though!
Lovers of cuddles and warmth, Colorpoint Shorthair cats are certainly lap enthusiasts.
They will constantly seek out your lap whenever it is open and in the moments when your lap is preoccupied they will stretch out in sunny spots on the ground.
And they love to talk! Expect to have your ear talked off when you get home from work, or when you are going around the house.
Like the Siamese breed, they are intelligent and fast learners.
You can teach them games and tricks, and don't be surprised when they treat your home like an access-all-areas riddle to solve.
Colorpoint Shorthair Health
Most Colorpoint Shorthair cats live long and fulfilling lives.
That said, like all pedigree cats, the Colorpoint Shorthair breed is particularly affected by some notable conditions.
Since you are considering this breed of cat, you must be prepared to provide veterinary whenever called for.
Brushing, petting, cuddling, and observing your cat are the first line of defense against an illness.
By spending regular time with your cat, you can stop a condition from developing into something serious by catching it early.
Many Colorpoint Shorthair health concerns are common to the Siamese cat, because Colorpoint Shorthairs have so much Siamese heritage.
However, Colorpoint Shorthairs are generally considered more hardy than Siamese.
This is due to the inclusion of Abyssinian, American Shorthair and domestic shorthair DNA, which has widened their genepool.
These are the common illnesses of Colorpoint Shorthair cats.
Heart Disease
There are many types of heart disease which cats can get.
Some types are more frequent in Siamese cats than in the cat population as a whole, pointing towards a genetic component.
These are hypertrophic cardiomyopathy (thickening of the heart muscle), patent ductus arteriosus (badly formed opening from the aorta to the pulmonary artery), and endocardial fibroelastosis (build up of the wrong kind of tissues within the heart, and enlarged heart chambers).
At the time of writing, we can't find any scientific studies or empirical evidence about how frequently these diseases occur in Colorpoint Shorthairs.
They are reported to be prone to heart disease though, which could well be a consequence of their Siamese ancestry.
Protrusion of the Cranial Sternum
This condition affects oriental breeds such as the Siamese, the Balinese, the Javanese, and the Colorpoint Shorthair.
As the name suggests, the sternum of the cat protrudes in some way, either inward or outward.
If the sternum is angled outward, then the cat will not have any health problems due to their sternum.
However, if the sternum is angled inward crucial internal organs such as the lungs may be damaged.
Other areas within the chest cavity can also be negatively affected.
Due to its heritable nature, it primarily affects oriental breeds. Unfortunately, little else is known about the mode of inheritance.
Retinal Degeneration
The retina is the surface at the back of the eye which receives light from the outside world and uses it to create the images we see.
If the retina becomes damaged due to disease or degeneration, sight may be impaired or completely lost.
A study conducted in 2010 focused the prevalence of a specific gene mutation, and how often retinal degeneration developed in its presence.
In the "Siamese breed group", which included the Colorpoint Shorthair breed, a high rate of retinal degeneration occurred when the mutated gene was present.
This indicates that Colorpoint Shorthairs might have an increased hereditary risk of retinal degeneration.
Corneal Sequestrum
Another eye condition, but not as serious, a corneal sequestrum is a pigmented lesion at the front of your cat's eye.
Some Colorpoint Shorthair cats have a genetic predisposition to corneal sequestra – ask your breeder if they have been a common problem among their breeding stock.
They will either heal by themself in time, or your vet will remove them surgically.
Reaction to vaccines
Anecdotally, Colorpoint Shorthair cats are more likely to get a fever or become lethargic after vaccinations.
It is still in their best interests to receive vaccinations, because the long term benefits far outweigh the short term discomfort.
However, talk to your vet before vaccines are administered about what to expect and how to help your cat recover.
Colorpoint Shorthair Lifespan
The average lifespan of this breed is between 12-16 years.
Spending lots of time with your Colorpoint Shorthair cat will help you quickly spot any signs of illness.
By checking their food, water, and litter box frequently you can monitor their health quite easily.
Keep track of how much they drink, eat, and use the litter box in a day.
If their habits suddenly shift and they start drinking or eating less, these are clear signs of illness.
As cats are a predatory species they try to hide their illnesses, but it is easy to notice when they are acting odd when so much time is spent with them.
If you suspect your Colorpoint Shorthair may be sick, take them to the veterinarian as soon as possible.
Choosing a Colorpoint Shorthair Kitten
It is finally the crucial moment, time to pick your kitty companion!
But what do you do? There are two things to look for when choosing a kitten: its health and its personality.
Find a breeder who is meticulous about the health of their kittens, and happy to talk candidly with you about all aspects of Colorpoint Shorthair welfare.
UK animal charity the RSPCA suggests this list of questions to ask when you contact a breeder for the first time.
Now you get to do the fun part—checking their personality!
Watch the kittens and see how they behave together. Be on the lookout for outgoing and energetic ones.
If one catches your eye see how they react to you. Try to play with them with your hand or fingers. See their reaction to your presence if you get on the ground with them.
Ask questions about each kitten. Who causes the most trouble? Who is the most sociable? When were they socialized with humans? How long were they with their mother? The breeder will be happy to share their antics!
Remember to take your time! You are choosing a life companion after all.
Colorpoint Shorthair Price
The price of a Colorpoint Shorthair cat is nothing to sneeze at.
Coming in at an average of $500-600, a kitten is rather expensive.
Though these prices may seem quite high, consider what all is going into each kitten.
The breeders have spent months taking care of these kittens and their parents.
The kittens have been raised, medically cared for, and tested for any potential health problems.
Each breeder will have their own price, based on factors such as having show-winning parents, so it is best to call and around for more than one price.
If you don't plan to show your cat, you might not want to pay a premium for one which is show-quality!
Colorpoint Shorthair Breeders
Finding the right breeder is crucial to finding the right Colorpoint Shorthair companion.
A good place to start is the Fanciers' Breed Referral List.
This resource lists breeders and their locations, both in the United States and Canada.
Each listing has the contact information of the breeders, awards, and their websites.
Alternatively, contact the CFA Breed Council Secretary for Colorpoint Shorthairs.
Colorpoint Shorthair adoption
If you prefer to adopt not shop, you may be able to find a Colorpoint Shorthair at your local adoption agency, animal shelter or rescue center.
Though unusual, they do appear on adoption websites on the occasion.
Some areas have specialist purebreed cat adoption agencies, for example this one in the MidWest.
From my time volunteering at my local adoption agency, I have seen my fair share of flame points, and even a lynx point drift through!
Is a Colorpoint Shorthair Cat Right For Me?
If you just can't get enough of this beautiful breed, make sure you evaluate your individual situation before taking the leap.
Can you afford the upfront cost of a cat, and the lifetime costs, including veterinary care if needed?
Are you happy with a vocal cat who demands a lot of interaction?
Are you ready for a cat that demands frequent love and affection?
Do you have the time to give to such an affection craving cat?
If the answer is yes to all these questions, then go out and meet some kittens – you might find your perfect friend!
Do you have a Colorpoint Shorthair cat?
Share your experience with the chatty breed in the comments below!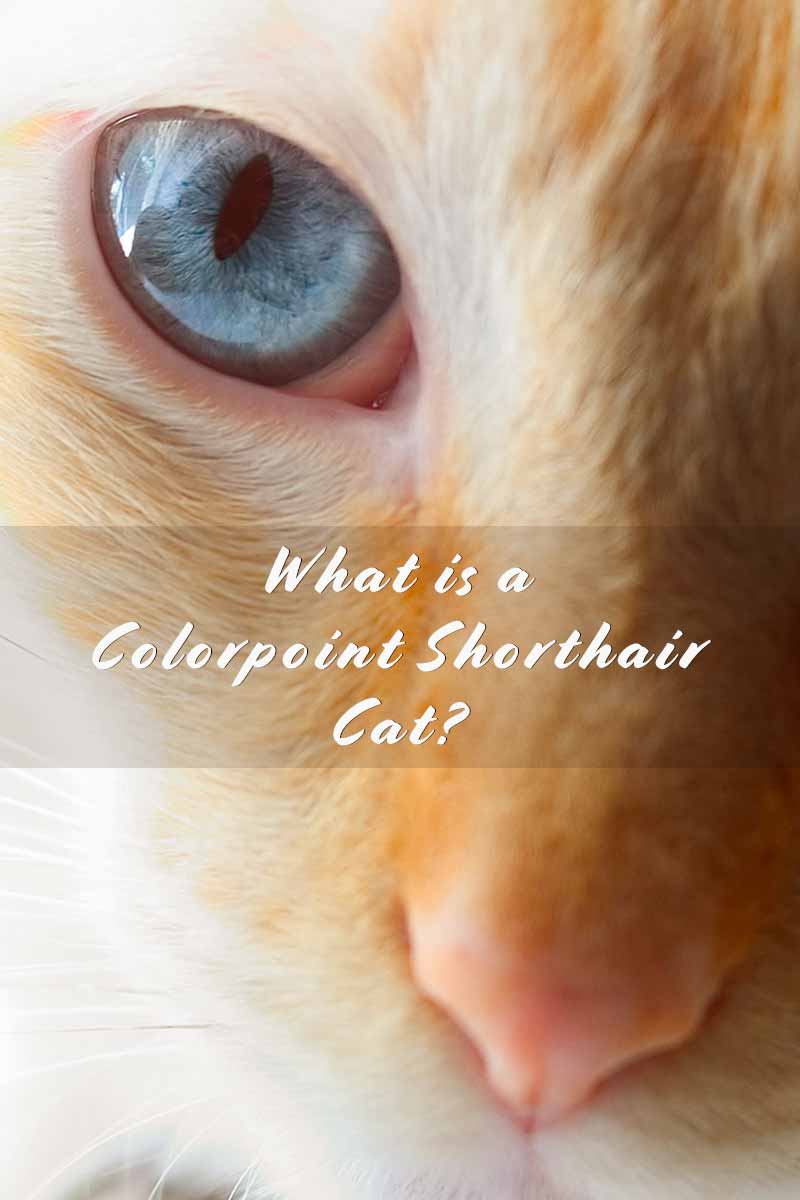 References
Angell, K. What Genetic Disorders Are Produced in Breeding Part II. The Cat Fanciers' Association.
Menotti-Raymond, M et al. (2010). Widespread retinal degenerative disease mutation (rdAc) discovered among a large number of popular cat breeds. The Veterinary Journal.
Bell & Cavanagh, Veterinary Medical Guide to Dog and Cat Breeds, CRC Press, 2012.
Article provided by Sarah Holloway and Nicole Taylor.