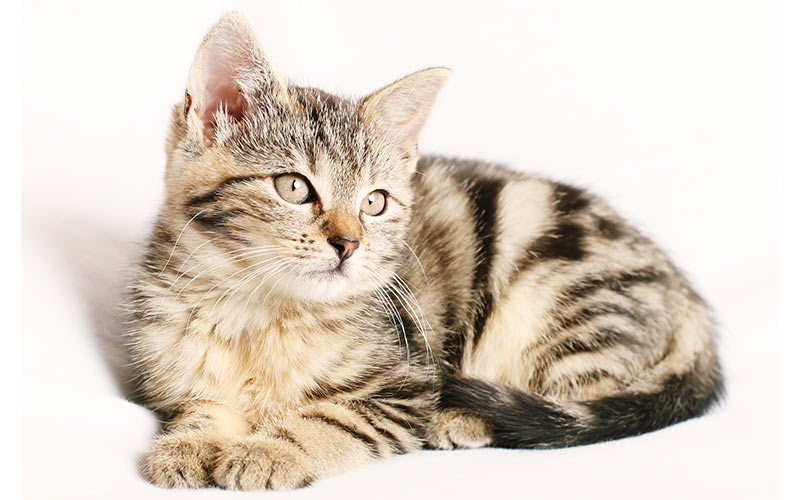 Are you looking for cool cat names? Then look no further!
We've got a list of over 300 totally awesome choices that will make your new kitty the coolest cat in town.
I've broken down our best picks into some handy categories.
From cool human names for cats, to unique names, super hero names and even names from mythology.
Not to mention cool cat names for kitties of different colors.
So let's begin with cool cat names – girls and boys!
Cool female cat names
Cool girl cat names can just be human names that appeal to you.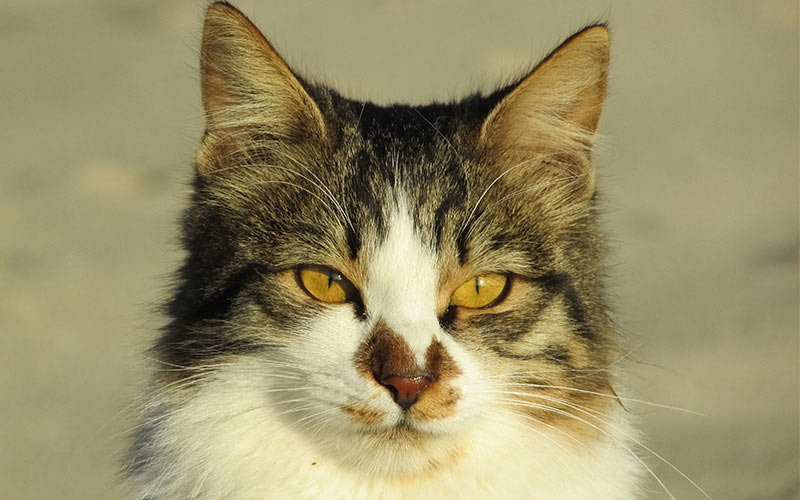 Sometimes these cool girl kitten names will be what's popular, but they'll often be slightly more unusual choices.
Cool cat names for girls don't have to be those that you'd hear every day at the mall.
When putting together this list I've given you a selection of cool cat names for a girl from the popular to the fun, to really quite old school.
So let's take a look at our cool cat names – female!
Abbey
Adele
Ali
Annie
Ava
Bella
Bessie
Beth
Chloe
Clara
Dana
Darcy
Darla
Dena
Dixie
Dolly
Dora
Edith
Elise
Eve
Fifi
Frankie
Georgie
Gina
Gracie
Halley
Hollie
Ingrid
Jackie
Jenny
Kelly
Lynn
Maddie
Molly
Nelly
Nina
Opal
Penny
Polly
Rae
Raine
Robyn
Roxie
Sara
Selena
Tessa
Trixie
Wanda
Zara
Zoe
Check out 250 more awesome ideas for cool girl cat names here!
What better way to follow cool kitten names – female, than with cool kitten names male!
Cool male cat names
The best cool boy cat names are varied, just like the best girl cat names.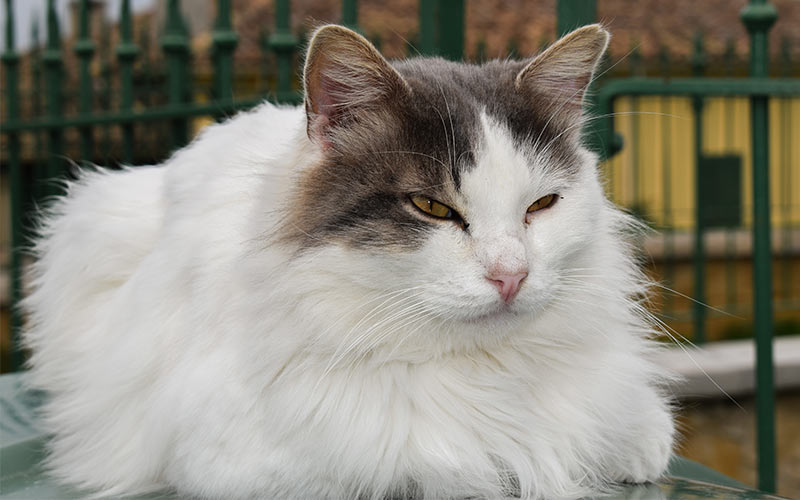 Cool cat names for males can be traditional names everyone loves, but it really doesn't matter. Think about the kind of people you find cool.
Your cool cat names for boys can be inspired by the movies you watch or the books you read.
Cool boy kitten names can be those that are seen as quite masculine, or even just totally cute.
Remember, cool boy names for cats don't come with rules attached.
Let's take a look at our top selection of cool cat names for a boy:
Adam
Alfie
Archie
Arlo
Bobby
Bradley
Bryn
Buster
Carlo
Carter
Connor
Cooper
Davey
Duke
Dylan
Ezra
Felix
Finn
Freddie
Gordon
Grayson
Gus
Hans
Henry
Horrace
Jake
Jed
Jerry
Joey
John
Kip
Kyle
Matt
Monty
Mylo
Nelson
Noah
Oliver
Oscar
Parker
Petey
Preston
Ricky
Seb
Sonny
Taylor
Theo
Toby
Todd
Tyler
Check out 250 more cool boy cat names for awesome kitties here!
A lot of the rest of these cool cat names could sound awesome on a boy or a girl.
So you'll find cool female kitten names and cool male kitten names together from now on.
Cool unique cat names
It's time to branch out into the world of cool kitten names for unique cats.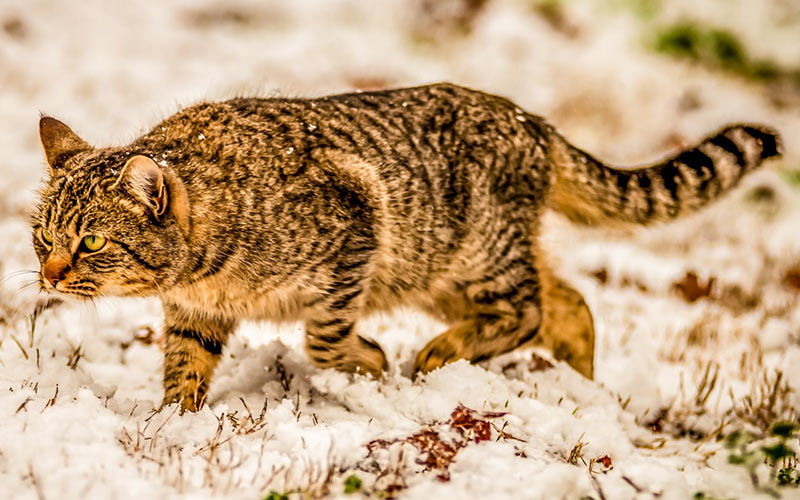 Let's face it, it's universally true that we all want to be different.
But fortunately, when it comes to names there are lots of ways to be unusual. And cool at the same time!
Ale
Asia
Beanie
Bet
Bingo
Blaze
Chance
Char
Chippy
Clue
Corn
Crew
Crispy
Dancer
Dex
Doodle
Dove
Echo
Ego
Fig
Frolic
India
Jasper
Jazzy
Lynx
Mellow
Merlot
Minx
Mock
Mystery
Noodle
Nutty
Oat
Pasta
Pax
Phoenix
Rider
River
Scat
Secret
September
Skippy
Sky
Slam
Slink
Timber
Tinker
Tiptoe
Trick
Twiglet
Wizard
Woody
Zap
All you have to do is pick a topic and let your imagination do the rest.
A great way to be different, is to pick a genre you love and go through the characters in it.
Super Hero Names
Cool kitty names can come from your favorite names in the world of fantasy.
Here are some of my top super hero names for cool cats!
Angel
Arcade
Cable
Cypher
Deathlok
Dragon
Elektra
Gambit
Gwen
Hellboy
Jessica
Jubilee
Kal
Lex
Loki
Mercury
Mystique
Natalia
Oracle
Penguin
Pepper
Quicksilver
Ra's
Raven
Rogue
Rorschach
Storm
Thing
Thor
Wade
Wayne
Zelda
Zod
Cool Mythological Names
Cool pet names for cats can come from all sorts of places.
One of the places I love to delve for unusual and beautiful names is into the world of mythology.
Here are some examples that will make totally cool cat names.
Aja
Ajax
Apollo
Ares
Artemis
Athena
Atlas
Calliope
Camilla
Clio
Damon
Daphne
Glenn
Helen
Hera
Isis
Lilith
Odin
Pan
Pax
Rhea
Troy
Zeus
So, we've looked at lots of cool cat names that could suit any kitty down to the ground.
But what if you want a cool cat name that matches your cat's cool color!
Cool Cat Names For Different Color Cats
For really cool cat names that match your kitten's coat, check out these ideas!
Cool black cat names
Check out these cool black cat names that sound great for your dark coated friend.
Bear
Berry
Cobra
Coffee
Espresso
Ink
Jaguar
Liquorice
Mamber
Mink
Ninja
Oil
Olive
Panther
Penguin
Pepper
Raven
Seal
Shadow
Sooty
Sneak
Swan
Tar
Treacle
Wolf
Check out 250 more cool black cat names here. 
Cool black and white cat names
Do you have an awesome tuxedo cat? Or a beautiful black and white splodged, speckled or freckled friend?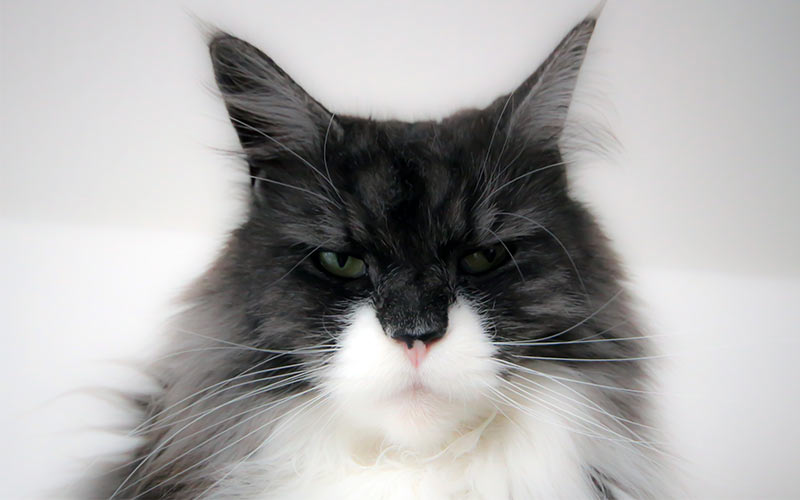 Then he'll need a cool black and white cat name to match!
Boots
Bulls Eye
Checkers
Dalmatian
Domino
Dotty
Lemur
Ludo
Magpie
Mittens
Orca
Oreo
Othello
Panda
Raccoon
Skunk
Tavener
Tuxedo
Whirl
Zebra
Cool cat names for grey cats
Grey cats are totally brilliant. So they need names as cool as they are.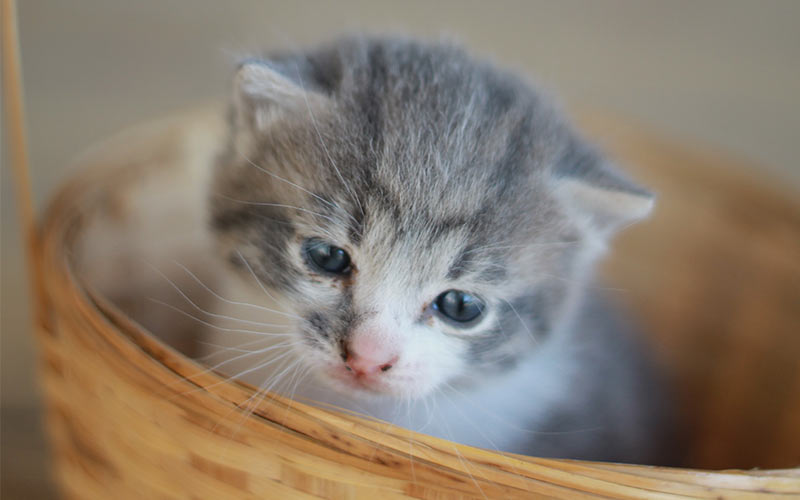 Here are some great choices for cool cat names for grey cats:
Ashes
Badger
Brick
Cloud
Cobbles
Granite
Gravel
Misty
Owl
Pearl
Pebbles
Pewter
Pigeon
Quarry
Rocky
Slate
Smokey
Stone
Storm
Thunder
Want more grey cat name ideas?
Check out this awesome list of 100 cool grey cat names here. 
Cool ginger cat names
Cool orange cats need cool cat names. Their brilliant color is seriously inspiring. From the Autumn shades to brilliant orange animals.
Check out some top choices for cool ginger cat names:
Amber
Aries
Bronze
Carrot
Cider
Citrus
Clay
Coral
Fox
Gila
Ginger
Gold
Hog
Honey
Lion
Mahogany
Marmalade
Merigold
Nala
Nebula
Neutron
Orion
Peaches
Pumpkin
Rusty
Sandy
Simba
Spice
Sunset
Terracotta
Best cool cat names
The best cool names for cats are all around you.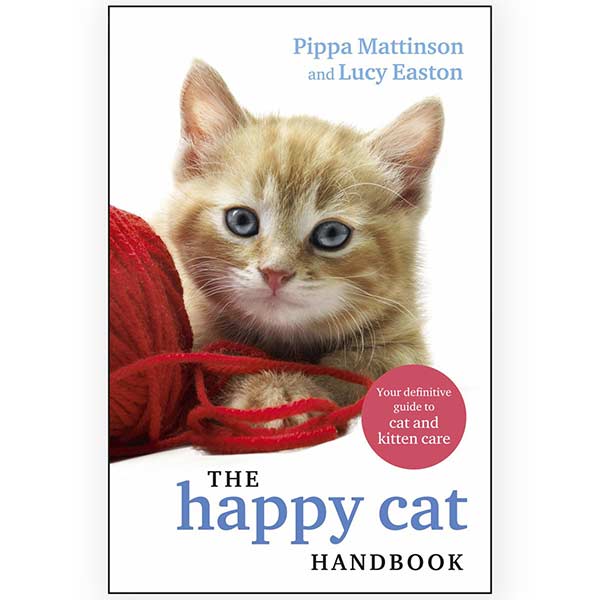 From the traditional, to the totally out there.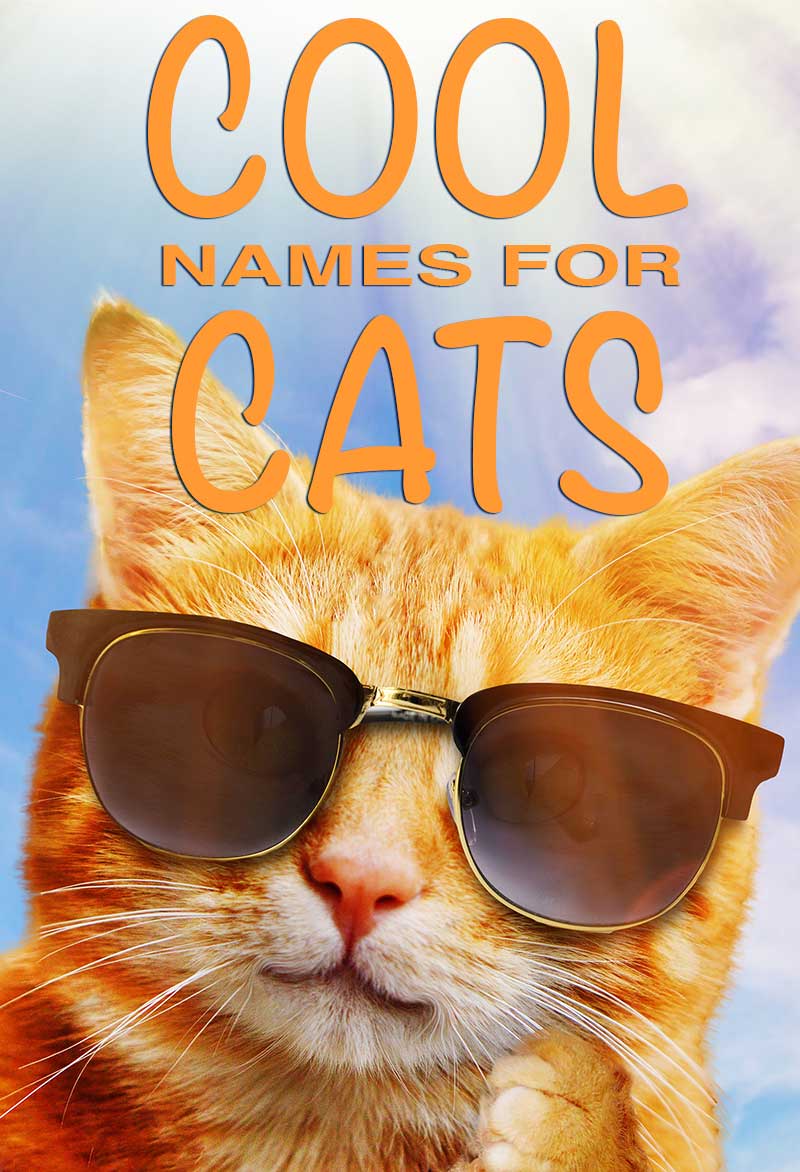 I hope that the ideas here have helped you to decide. But if you're still stuck, don't panic!
Have a look at the lists below:
Your Amazing Cat!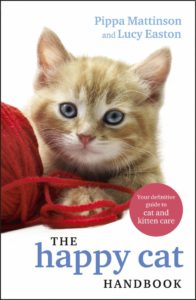 We are so excited to share our new book with you!
If you have enjoyed your visit to The Happy Cat Site we think you'll love The Happy Cat Handbook.
Written by the founders of this website including the author of the hugely successful Happy Puppy Handbook, it's packed with cat care information and fascinating cat facts.
Grab your copy today!
Free Updates For Cat Lovers!
Our cat care articles, tips and fun facts, delivered to your inbox