The emotional support cat has a higher profile than ever at the moment, but what exactly is it?
There is a lot of misinformation out there on the web about which animals qualify as emotional support animals.
What it takes to qualify? Do you have to register your feline, and if so how?
Luckily, those are exactly the subjects we're going get straight in this article!
We'll explore what, exactly, an emotional support cat is, what rights and qualifications they have, whether they need to be registered and whether they work.
What is an Emotional Support Cat?
So, what exactly is an emotional support cat?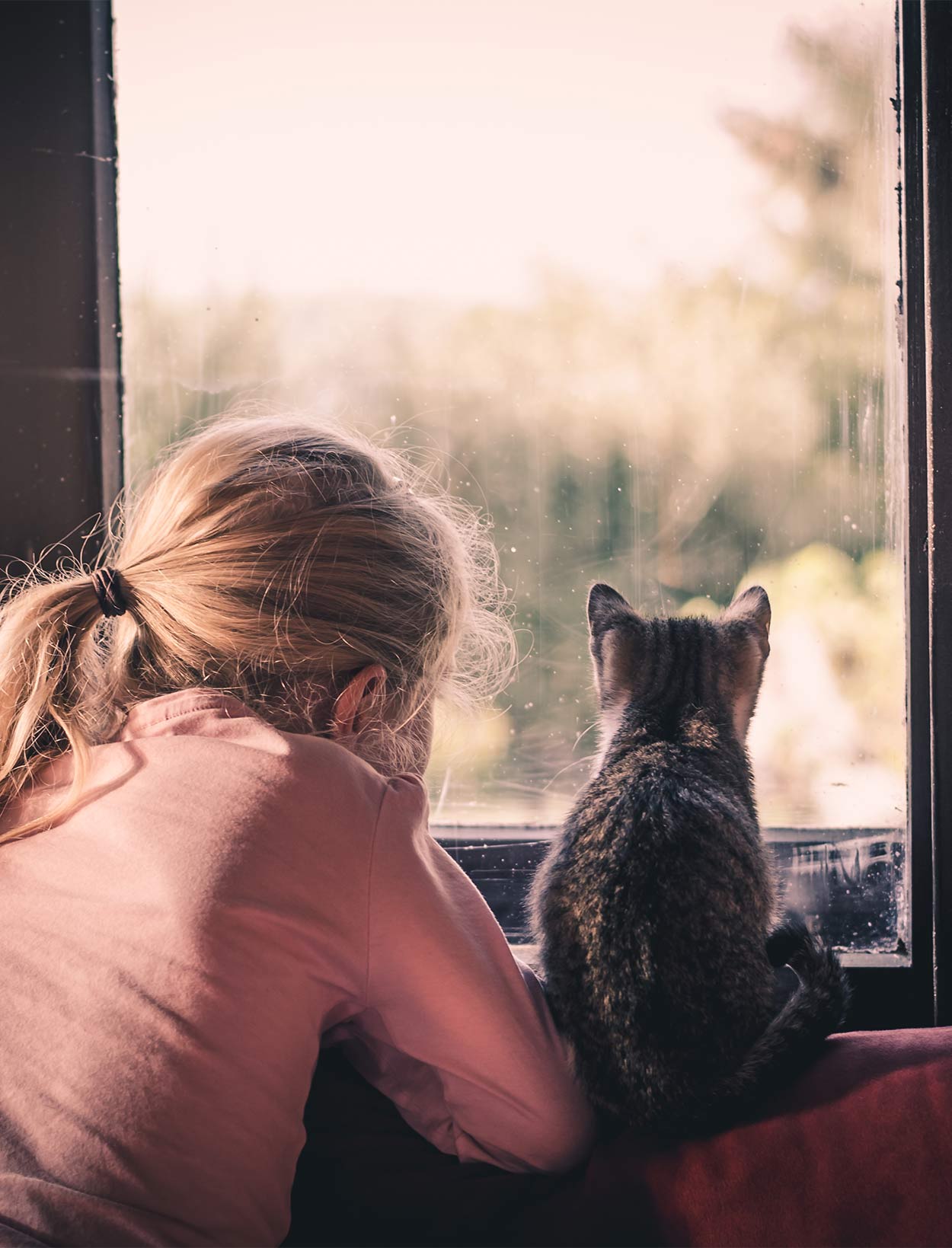 There has been a lot of confusing information in the media lately about what exactly an emotional support animal is.
Owners of emotional support cats argue that they are vital source of reassurance for achieving a tolerable quality of life.
Detractors claim that emotional support cats are simply an excuse to allow people to keep pets in pet-restricted housing.
Who is right?
The Definition of Emotional Support Animal
An emotional support animal is a pet of any species which has been prescribed to its owner by a physician or psychiatrist to meet a specific health need.
For example to alleviate the symptoms of post-traumatic stress syndrome, depression or anxiety.
They aren't trained in any specific tasks – an emotional support animal simply provides comfort and support to a person just by being with them.
None of this is the same as being a service animal – only dogs and miniature horses can qualify as service animals.
(You can read more about why cats can't be service animals here).
There is, however, an effort to get emotional support animals the same legal status as service animals.
But what legal status do they have at the moment?
Emotional Support Cat Certification Law
The law does recognize emotional support animals in some circumstances.
In order to qualify for an emotional support animal, both of the following questions have to be answered with "yes":
Does the person seeking to use and live with the animal have a disability — i.e., a physical or mental impairment that substantially limits one or more major life activities?
Does the person making the request have a disability-related need for an assistance animal?
In other words, you must have a diagnosed disability and your animal must alleviate one or more of you symptoms.
These things need to be decided and confirmed in a written letter by a medical professional.
If the answer to both questions is yes, the Fair Housing Act allows you to live with your emotional support animal in pet-restricted housing. And the Air Carrier Act allows you to take them on board a flight.
If the answer to either of these questions is no, the landlord or flight official is not required to make accommodations.
The Law on Emotional Support Animals
Since correctly-prescribed emotional support cats are elevated from "pet" to "medicine", they gain some special legal privileges.
However, they are not required by law to be allowed into public places that usually restrict pets, such as restaurants.
Still, some state governments do allow emotional support animals into public places. However, this is very dependent on local law.
Can Cats be Emotional Support Animals?
Typically, cats can be emotional support animals.
They can have all the rights and privileges that any other emotional support animal can have.
They do, however, have to be prescribed as an emotional support animal in order to become one, just like every other species does.
The first step to qualify for an emotional support cat is to speak with a mental health professional about why you need one.
If they suggest an emotional support cat, or agree that the cat you already have is necessary to your health, they will write a letter to that effect.
When flying or applying to live in no-animal housing with your emotional support cat, you will be required to present this letter.
Emotional Support Cat Registration
Okay, so you think you might qualify for an emotional service cat.
But how do you go about actually registering your animal?
There are many websites out there that claim to register emotional service animals.
You'd be forgiven for thinking that there is a central registry of emotional support animals, that registration is mandatory, and that these websites are offering a helpful service.
But you'd be (forgivably) wrong.
Truthfully registration doesn't mean much.
There is no legal requirement to register your emotional support cat. In fact these registrations are just meaningless pieces of paper without the letter of a mental health professional.
You might want to register your animal if you travel a lot with carriers who accept the registry's ID card.
After all it is much easier to pull out an identification card or use a leash that says "emotional support animal" than it is to pull out a letter every time.
On top of this, there is also the risk of destroying your professional letter if you constantly carry it around with you.
For this reason, using an ID card might be easier if you take your pet out in public often.
However, in most circumstances you will still be required to produce the original letter from a professional.
It really does depend on your specific situation.
Buying an Emotional Support Cat Letter Online
If you've looked online for information about getting an emotional support cat, you won't have missed the many web-based organizations who offer to write that all important letter for you too.
These companies might not even ask to meet you – just a phone call, or even an online questionnaire is all they need. Plus, of course, their fee.
These fees are invariably more expensive than a letter from the doctor who is already treating you.
These profiteering companies are also eroding the the credibility of support animals, by making it possible for people to abuse the law.
And as this happens, more and more airline carriers and landlords will begin to push back against shady practices.
So to make sure your letter is accepted wherever you go, and that emotional support animals retain the respect they deserve, get your letter from your usual doctor.
How Effective Are Emotional Support Cats?
Now that we know what emotional service animals are and what it takes to get one, let's look at how effective they are at alleviating mental health symptoms.
To do this, let's look at a couple studies:
The first study found that "the mere presence of the animal, its spontaneous behaviors, and its availability for interaction may provide opportunities and confer benefits that would be impossible, or much harder, to obtain in its absence."
In other words, the very presence of an animal can create emotional benefits that are hard to obtain otherwise.
This is especially true in animal-assisted therapy.
Another study found that "animal-assisted therapy was associated with reduced state anxiety levels for hospitalized patients with a variety of psychiatric diagnoses."
While this is an extreme example, the findings of this study can be applied to the general population as well.
But on the other hand, a more recent study from Yale University found that animals can have a small to medium effect on distress.
However, the evidence for emotional support animals is far from conclusive. And this means their prevalence outstrips their proven merits.
You can read more in an interesting interview with the researcher here.
Is an Emotional Support Cat for Me?
So yes, emotional service animals are a legally recognized thing.
However, due to the regulations surrounding them, the average person does not qualify for one.
Whilst emotional support cats might be harder to qualify for than people think, they do give huge benefits to those that need them.
Getting an emotional service cat – or having a cat you already own recognized as a service cat – always starts with a letter from your mental health professional.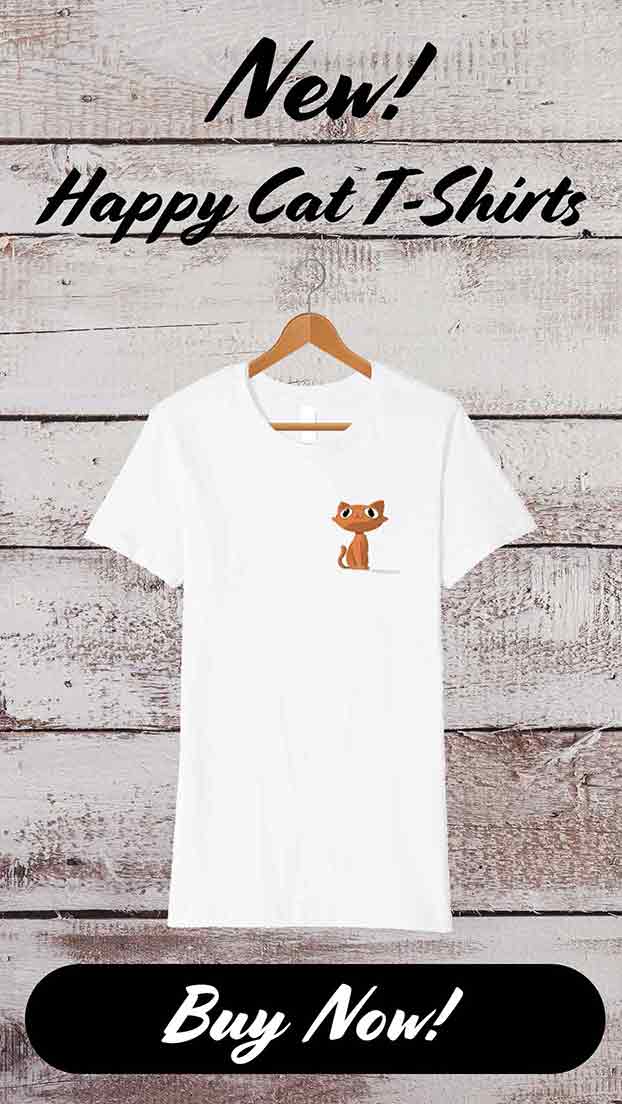 This letter gives your pet access to the cabin of airplanes (check the airline's own rules for giving them notice) and makes them exempt to animal-restricted housing.
They won't automatically be allowed to access other public spaces such as restaurants and museums though.
Laws allowing emotional support cats access to other public areas are decided locally and vary from area to area.
Registering your animal with an online organization is not required, and in many cases a waste of money.
Do You Have An Emotional Support Cat?
How have they changed your life and what has been your experience of travelling with them?
Tell us all about them in the comments below!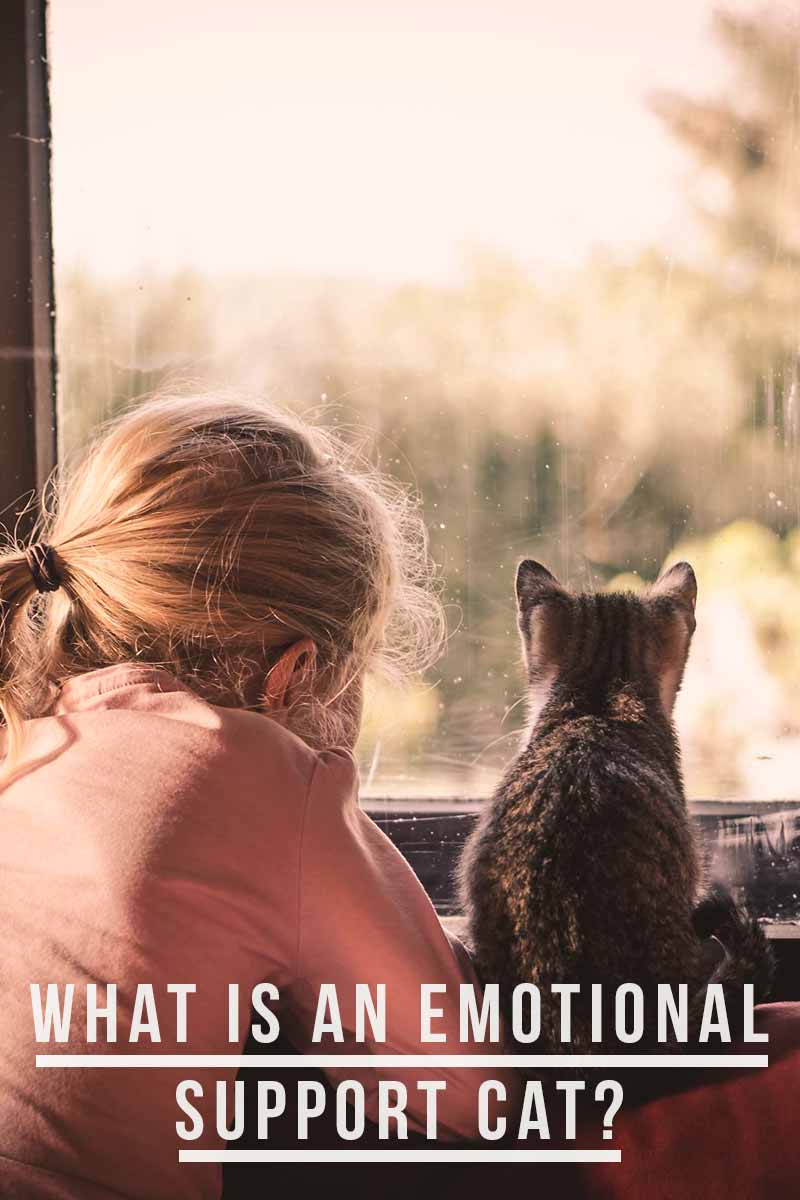 References and Further Reading
Barker, Sandra. "The Effects of Animal-Assisted Therapy on Anxiety Ratings of Hospitalized Psychiatric Patients." Psychiatric Services. 1998.
Kruger, Katherine. "Animal-assisted interventions in mental health: definitions and theoretical foundations." Handbook on Animal-Assisted Therapy. 2010.
Wisch, Rebecca. "FAQs on Emotional Support Animals." Animal Legal & Historical Center. 2015.
USSA. "Emotional Support Cats." US Support Animals. 2018.
Marshall, L. "No Training Required: The Availability of Emotional Support Animals as a Component of Equal Access for the Psychiatrically Disabled under the Fair Housing Act." 2010.
Louisville. "Advocating Change within the ADA: The Struggle to Recognize Emotional-Support Animals as Service Animals." 2010.
Bergen, C.W. "Emotional Support Animals, Service Animals, and Pets on Campus." Administrative Issues Journal. 2015.
Free Updates For Cat Lovers!
Our cat care articles, tips and fun facts, delivered to your inbox