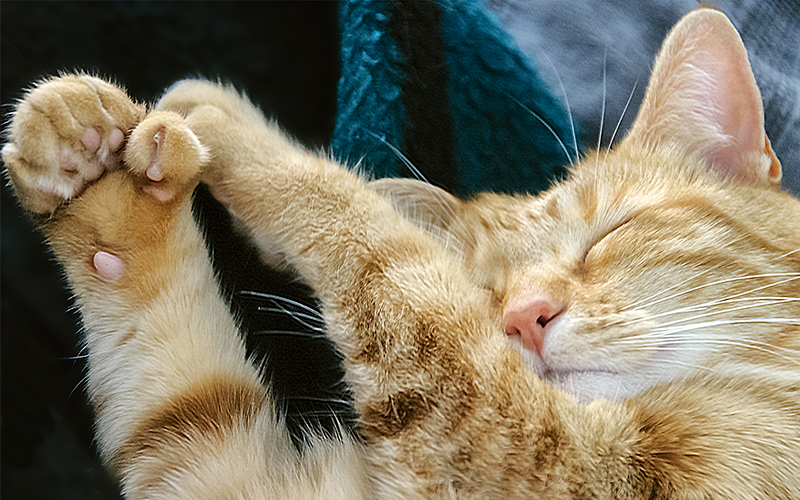 A polydactyl cat has more toes on each paw than your regular pet kitty. The name is quite literal, as poly means many and dactyl refers to fingers or toes. Most cats have 18 toes total, with 5 on each front paw and 4 on each rear paw. Polydactyl cats often have six toes at the front instead of the usual five, but they can have even more. The record was a cat called Jake who had 28 in total, compared with the usual 18.
Contents
This is a harmless genetic abnormality that some cats are born with, although they might be a little more prone to paw injuries. Polydactyly is an inherited trait that can affect all cats, but is more common in some breeds like the Maine Coon. These cute many toed felines are sometimes called mitten cats because of their large paws.
What causes Polydactyly in cats?
Polydactyly is an inherited condition. This means that cats with the polydactyl trait are more likely to produce polydactyl kittens.
A good example of this is the Hemingway Estate in the Florida Keys. Ernest Hemingway, the famous American author, was given a polydactyl cat by a ship captain. He named the cat Snow White.
Polydactyl cats were considered lucky by sailors, and were often found on ships, where they were believed to be superior mousers. Sailors also thought that extra toes gave them better sea legs, though there is no proof to back this up.
Snow White proceeded to have kittens, and now the Hemingway Estate is home to her descendants. There are between 40 to 60 cats who call the Hemingway Estate home. Around half of them are polydactyl, thanks to the autosomal dominant trait.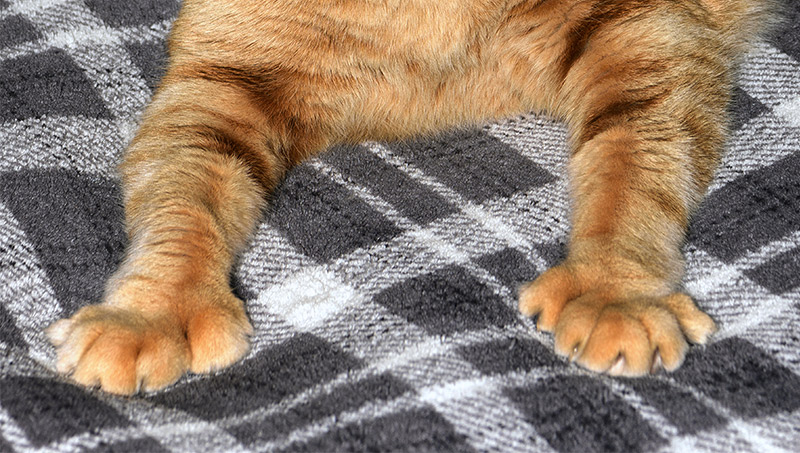 Are Polydactyl cats rare?
Polydactyly is relatively common in cats. This condition can affect can be any breed, although it is seen more frequently in some breeds than in others. However, these cats are rarer than their eighteen toed relatives, especially in certain parts of the world.
Polydactyl cats are most common on the East coast of the United States, Wales, and Southwest England. It is believed they were brought to the East Coast of the United States from ships sailing from England and Wales. This also explains why the trait is more common in Maine Coon cats.
Polydactyl cat breeds
Polydactyly can occur in any breed of cat regardless of the coloring. Maine Coon cats used to have a large percentage of polydactyl cats in their bloodlines.
Some Maine Coon breed experts think that up to 40 percent of the breed was polydactyl in its early years. These days, polydactyly is still common in Maine Coons, but not quite as prevalent as it used to be.
Currently, only one breed of cats is bred selectively for polydactyly. However, the American Polydactyl cat breed is not recognized by most cat fancier associations. It bears some resemblance to Maine Coon cats in personality, but the defining feature is polydactyly.
Detractors of the breed argue that since polydactyly occurs naturally in all cat breeds, there is no need to select for it. Despite this, the American Polydactyl is not alone. Some breeders of Maine Coons select for Polydactyly, and there are regional names for polydactyl cats around New England, like the Boston thumb cat and the Vermont snow shoe cat.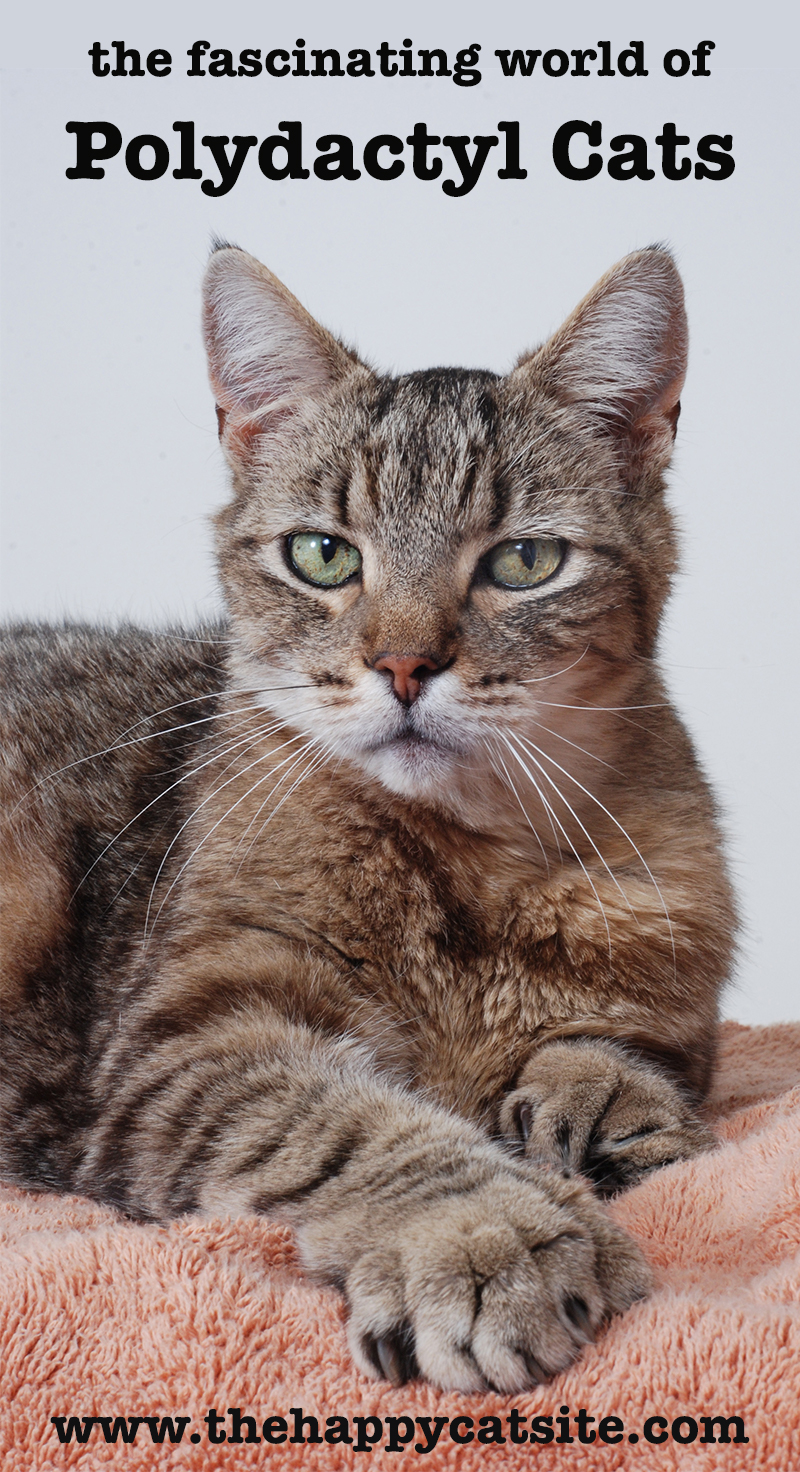 Do Multiple Toes Cause Health Issues?
Having extra toes may increase your cat's odds of injury. The more toes, the higher the chance that one gets stepped on or caught in something. In most cases, these injuries are not serious, and can be resolved with veterinary treatment.
Other types of abnormalities in your cat's paws and limbs, like radial hypoplasia, can be harmful and can mimic polydactyly. Cats that appear to have difficulty walking, have twisted limbs, or shortened limbs in addition to polydactyly could have radial hypoplasia or another condition. These traits may be obvious or may only show up on an x-ray.
Cats with radial hypoplasia, sometimes called 'squittens,' 'patty feet,' or 'hamburger feet,' should not be bred, as the condition is serious.
Besides the obvious difficulty of clipping more nails, polydactyl cats can be prone to a few claw problems. The most common of these is ingrown or embedded nails. Some cats with polydactyly have extra, undeveloped toes that grow between the other toes. These nails can injure the paw pad or foot, and may need to be removed surgically.