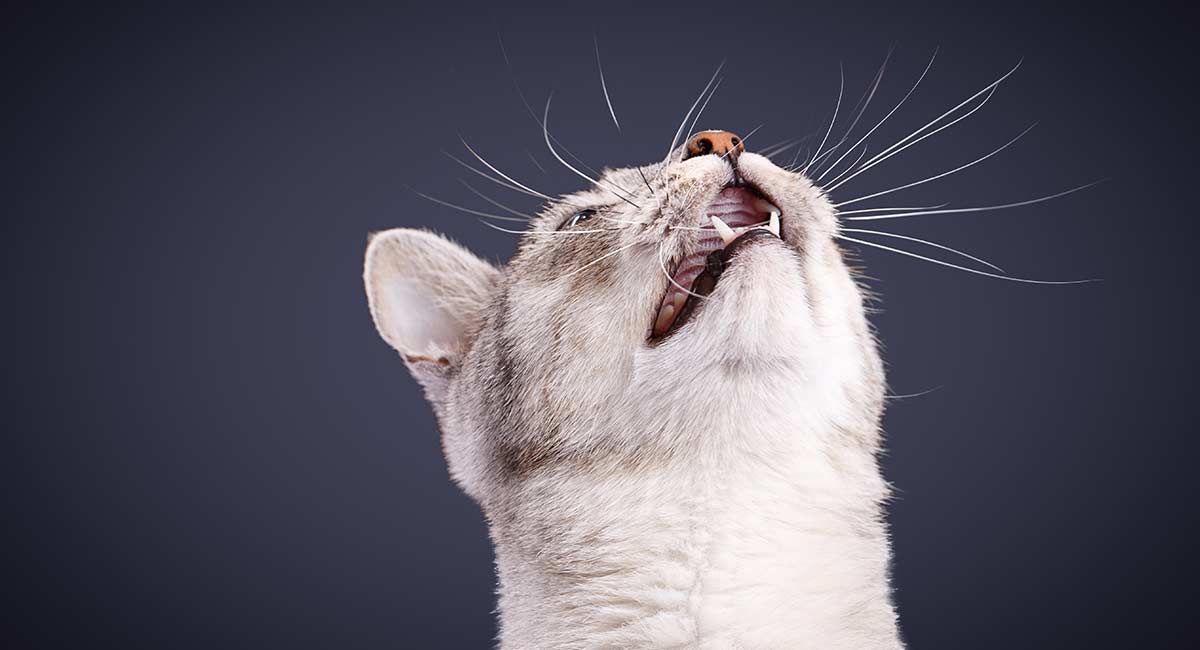 It was while thinking about the question, "Why do cats chatter?" that I came across the following quote by Val Schaffner: "Cats speak a subtle language in which few sounds carry many meanings, depending on how they are sung or purred."
This made me wonder how many of us really understand not only what our cats are saying, but how they're feeling when they make their various sounds.
Not many, according to one relatively recent pilot study.
It concluded that we humans aren't very good at interpreting the emotional state of our cats when they vocalize- at least not yet!
This can in part be borne out by the many videos posted on YouTube appearing to show cats emitting human-like words, when in many cases the sound is usually a precursor to the cat vomiting up a hairball.
However, given that there are about 16 different vocalizations that have been identified in cats and probably more that are beyond our human hearing range, it's not surprising that we're still amateurs in the art of understanding what emotions lie beneath their talk.
Especially when the sounds can each have different intonations, just as in human speech.
Of all the sounds that cats make, there is one that isn't often written about.
Cat chatter is one of our cats' strangest vocalizations, and in this article I'll be answering questions such as, why do cats chatter?
Why does my cat chatter at me? And why do cats chatter at birds?
What is Cat Chattering?
Cat chattering is a term that describes a rapid series of short clicking noises made by cats.
It's also known by other names such as cat mouth chattering, cat teeth chattering, cat jaw chattering, and cat jaw clicking.
If, like me, you have a cat that doesn't chatter, or if you think your cat might be chattering but aren't sure, here's a video that illustrates it perfectly.
So now that we know what it sounds like, let's find out how and when it's produced and what it means.
My Cat's Jaw is Chattering – How is the Sound Produced?
The vocal repertoire of the cat is usually divided into three categories:
Sounds made with the mouth open, sounds made with the mouth closed, and sounds they make whilst opening and closing their mouths.
Cat chattering is often performed in sequences and whilst the cat's mouth is open.
The sound is made by very short and very quick clicking sounds as the cat's jaws judder.
While there appears to be a great deal of variation in the sound frequency cats use to chatter, in most- but not all- cases the chattering is 'voiceless'.
Why Do Cats Chatter?
This is actually quite a common behavior and mainly happens when a cat is intently watching prey such as mice, birds, and rabbits through a window.
Suddenly he'll open his mouth and start to make a strange staccato-type clicking noise with his jaw.
There are a number of theories which could explain this odd behavior.
Being focused on prey, it might be the surge of adrenalin in anticipation of a hunt that triggers it.
Or it could be that it's performed out of a sense of frustration when a cat is unable to get to his prey on the other side of the glass.
In most cats the sound is accompanied by other anticipatory and/or frustration related behaviors such as lip-licking, yawning, tail-twitching, and blinking.
Why Do Cats Chatter At Lasers?
Some owners have reported their cats chatter at a laser pointer when they're playing.
This kind of makes sense because as far as the cat is concerned, the little red dot is prey!
However, I'm always rather taken aback when someone asks me either, "Why is my cat chattering at me?" or even "Why does my cat chatter when I sneeze?"
In my experience, typical cat chattering isn't related to human sneezing, or other any other noises we might happen to make.
But as we know, cats do have their own little idiosyncrasies, and for some, this could be an example!
The Kill Bite
As we're all no doubt aware, our cats are killing machines wrapped up in cute furry coats.
And when they kill their prey they use a special type of jaw movement to allow them to slip their canine teeth in between the prey's vertebrae so they can sever its spinal cord.
This is known as the kill bite and some believe that when cats chatter this is an involuntary behavior they perform in the absence of the ability to perform the actual kill bite.
Prey Call Copying
Another theory has also been suggested.
In 2005 scientists in the Amazon rainforest heard a margay cat making sounds that exactly mimicked those made by tamarin monkeys, which happen to be the margay's meal of choice.
The idea being to lure the monkeys to within pouncing distance.
Other people report having observed jaguars and pumas copying the calls of their prey, and some believe that this behavior will have been passed down through generations of cats.
And that it exists today in our family felines, whose cat chattering at birds is an imitation of the birds' chirps, tweets, and trills.
Perhaps this is the reason why we use those terms to describe some of the sounds our cats make!
I hope this helps to answer your "Why do cats chatter?" questions.
Like most cat behaviors, I have a feeling that we've still got more to learn!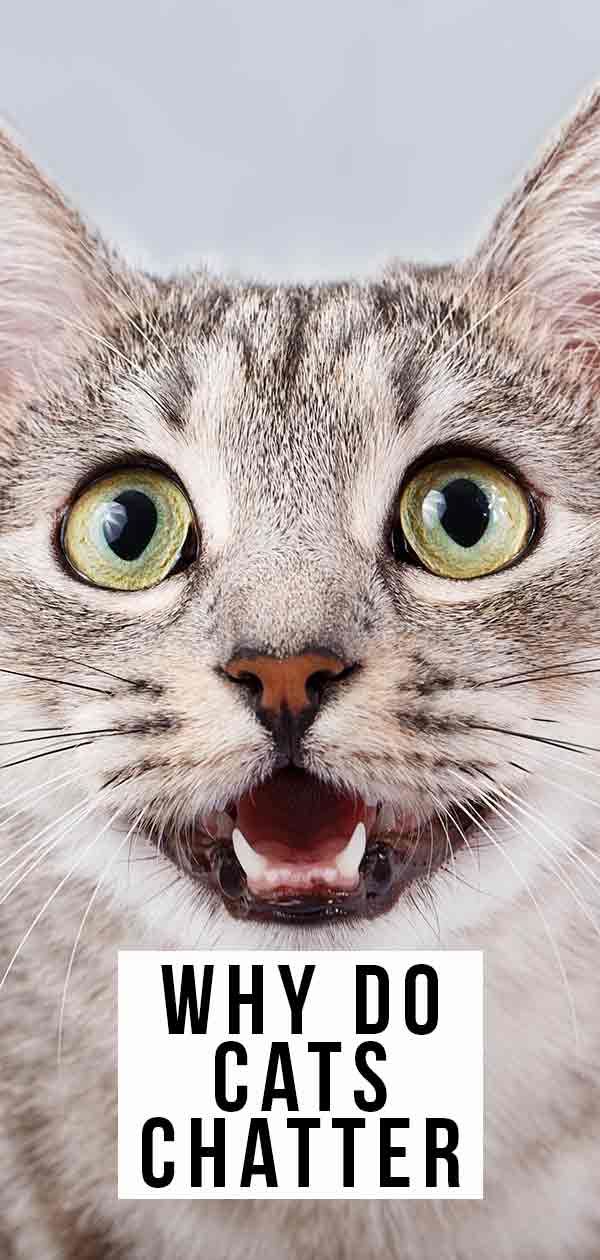 References and Further Reading