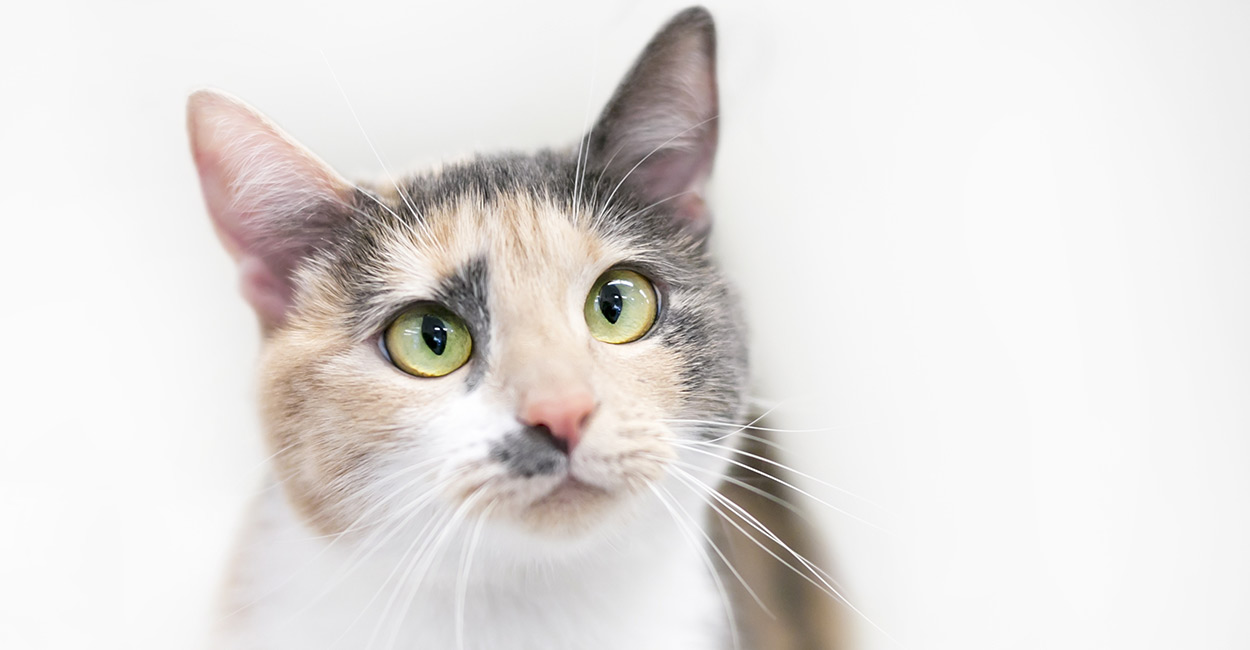 Dilute calico cats are a pale version of the better known calico. They have a gene that fades out the tone of their black and orange fur, giving it a weaker shade. This gene can occur in any breed of calico cat, they just need to have inherited it along with that classic calico black, orange and white pattern. Today I'll share how this insanely cool coat gene works, and what impact it has on other parts of your cute kitty's body and behavior.
Contents
Today we are going to find out what makes a dilute calido cat different from their standard calico cousins! We will look at what causes their pale coat, how unusual it is and whether you can ever find a male dilute calico.
What Is a Dilute Calico?
Calico cats are tricolored; that is, their coat is made up of three colors. Calicos have white as their primary color, with the other colors being secondary. This sets them apart from tortoiseshell cats, who only have small areas of white.
A normal calico is characterized by the colors white, black and brown or red. However, a dilute calico is exactly that – diluted. A dilute calico normally has a coat of grey, silver, and gold. Furthermore, the colors might also not appear as distinctly as a normal calico's. Instead, they sometimes appear blended and smudged together. They truly are beautiful cats.
Spotting a Dilute Calico Cat
A dilute calico kitten is recognized by its grey, silver and golden colors, which are usually not nearly as bright and distinctive as a normal calico. Their smudged, soft coloring that makes dilute calicos stand out from their counterparts.
In some areas, these cats are also known as calimancos or clouded tigers, especially in eastern countries. Like standard calicos, dilute calico cats also occasionally have tabby patterning within their spots.
In this case, they are referred sometimes as caliby. This word, clearly, is an attempt to combine the words "calico" with "tabby". Actually, one of my own beloved cats is a dilute caliby, though her stripes are only visible in her grey colored spots.
Are Dilute Calico Cats Rare?
Dilute calico cats are not specifically rare; though some types of dilute calico cats are. To understand this further, let's look at the genetics of these proud cats.
Calico cats are, for the most part, genetically tortoiseshell. However, on top of their tortoiseshell genes, they also express the White Spotting gene, also known as the piebald gene. This causes their fur to grow out as white in various places instead of the default tortoiseshell coloring. In other words, a calico cat is basically a tortoiseshell cat with lots of white spotting.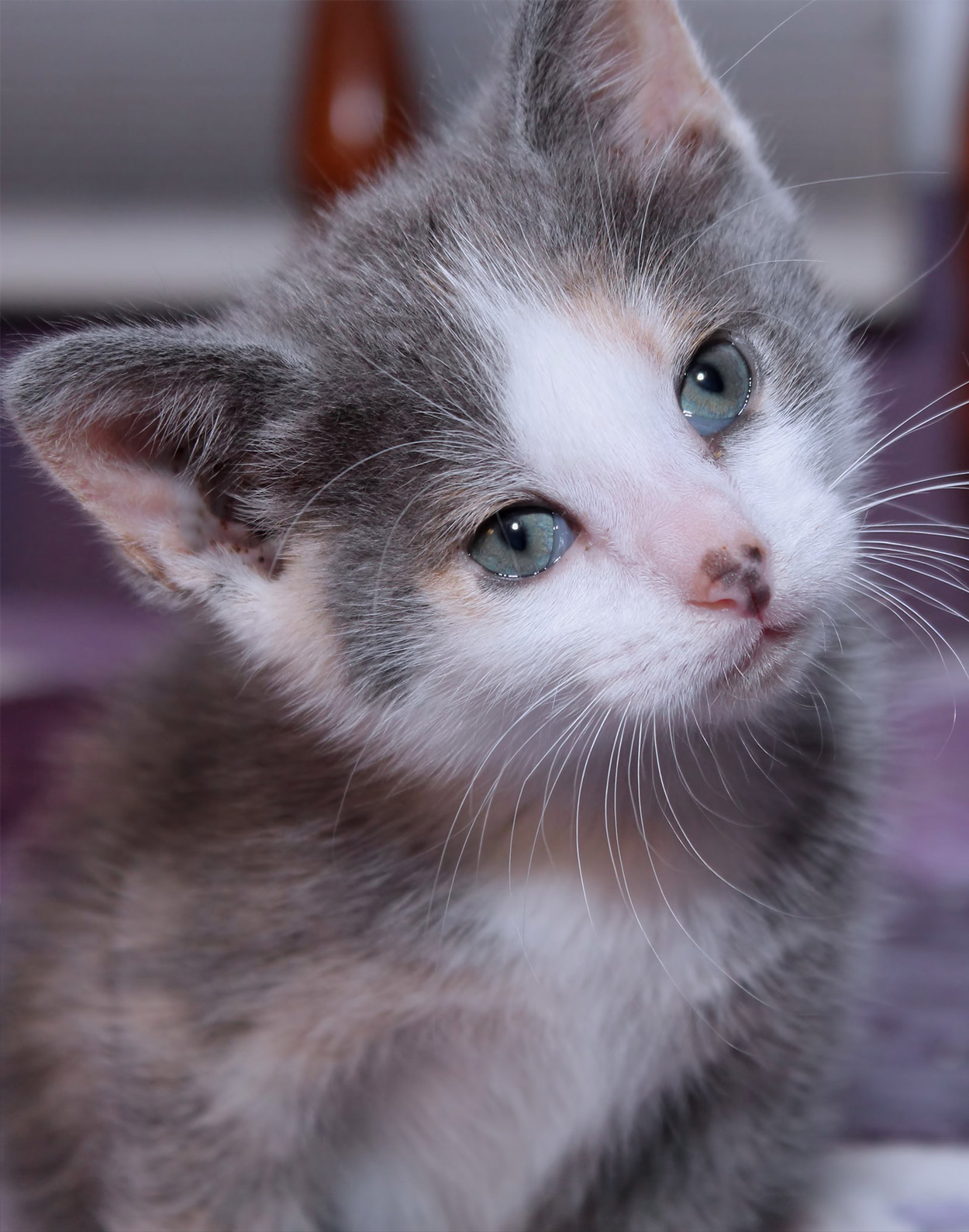 The Dilute Gene
Furthermore, in order for a cat to become a dilute calico, they must inherit the Dilute gene. Since this gene is recessive, it must be inherited from both parents. However, this does not necessarily mean that both or even one parent has to be a dilute calico. Instead, parents can also be carriers of the gene.
In other words, parent cats can have the Dilute gene and pass it to their kittens, but not express it themselves because their non-dilute gene is masking it. This will cause the parents to appear like normal calicos, but they can produce dilute kittens.
Predicting Dilute Calico Kittens
Because of this, you can't really know exactly what kind of calico kitten you are going to get just by looking at the parents. Cats can be carriers of the Dilute gene for generations before it actually shows up in a kitten.
Furthermore, sometimes it is hard to tell if a kitten is dilute when it is first born! You just really don't know until adulthood with this coat pattern!
Can Dilute Calico Cats Be Male?
Have you ever heard that all calico cats are female? For the most part this is true. Owing to the way coat color is inherited in cats,it is very unusual for male cats to inherit the genes for both black and orange fur. So, they rarely achieve the magic genetic combination need to be a calico cat – dilute or other ise
Does That Mean a Male Calico Cat is Impossible?
It's unusual, but actually in very rare circumstances, they can exist. Male calicos are created due to a genetic mutation called Klinefelter Syndrome. Basically, this syndrome is caused by the cat accidentally getting two X sex chromosomes AND a Y sex chromosome.
(To remind you, sex chromosomes normally come in pairs. XX makes a girl, and XY makes a boy).
The Y gene automatically makes the cat male. However, because the cat also has two X genes, it can also be a calico. And if it also has the dilute gene, it will furthermore be a dilute calico.
How Rare Are Male Calico Cats?
Of course, in order for this to happen, a lot of games of chance have to line up. The cat has to have XXY sex chromosomes (Klinefelter Syndrome), inherit a pair of X chromosomes that carry both black and orange coat genes, AND receive the Dilute gene from both parents.
Because so many things have to be inherited just right, male calico cats are exceedingly rare and have a tendency to cost a bit of money. Furthermore, they are also not the healthiest due to their XXY chromosomal mutation.
Klinefelter Syndrome in Cats
Due to their extra X gene, male calico cats completely sterile almost all of the time. The X gene greatly decreases the development of the male sex organs and the creation of male hormones, like testosterone.
One study found that nearly all cats with this disorder have degraded tubules, swelling in the testis, and complete loss of sperm cells. In other words, it is nearly impossible for these cats to produce kittens.
These cats also display some behavioral issues. On one hand, they are treated as females by other cats. However, they also attempt to mate with both male and female cats. They have been described as "aggressive females" when it comes to their behavior. But does that make them bad pets?
Personality vs Coat Color
Since "calico" is simply a coat color and not a breed, the color of the cat really doesn't have much effect on the cat's personality. Some owners suggest that calicos act differently from other cats. However, this is not scientifically supported; coat color really does not have any effect on a cat's personality.
What does have an effect on personality, though, is how well socialized your cat is. While genes, of course, have an effect, early socialization can go a long way for a kitten. This is why purchasing a new kitten from a reputable breeder is always recommended.
Female dilute calico cats will display temperament of their breed. Male dilute calico cats will also take after their breed, however, they might also be more aggressive and exhibit strange behavior towards other cats. For this reason they may get along better in a household without other cats.
Can You Get Long Hair Dilute Calico Cats?
Because calico cats are a coat color and not a breed, you can find long hair dilute calico cats. Dilute calico Maine Coon and dilute calico Persian cats are both great examples of long hair dilute calico cats.
Of course, as previously discussed, they will almost always be female.

Your Dilute Calico
Dilute cats really are unique, beautiful animals. And they aren't nearly as rare as you might think! Nearly all of these great cats are female, since males need to inherit a very rare combination of genes. Because dilute calico coloring isn't tied to any particular breed, they come in all shapes and sizes. There really is a calico for everyone!