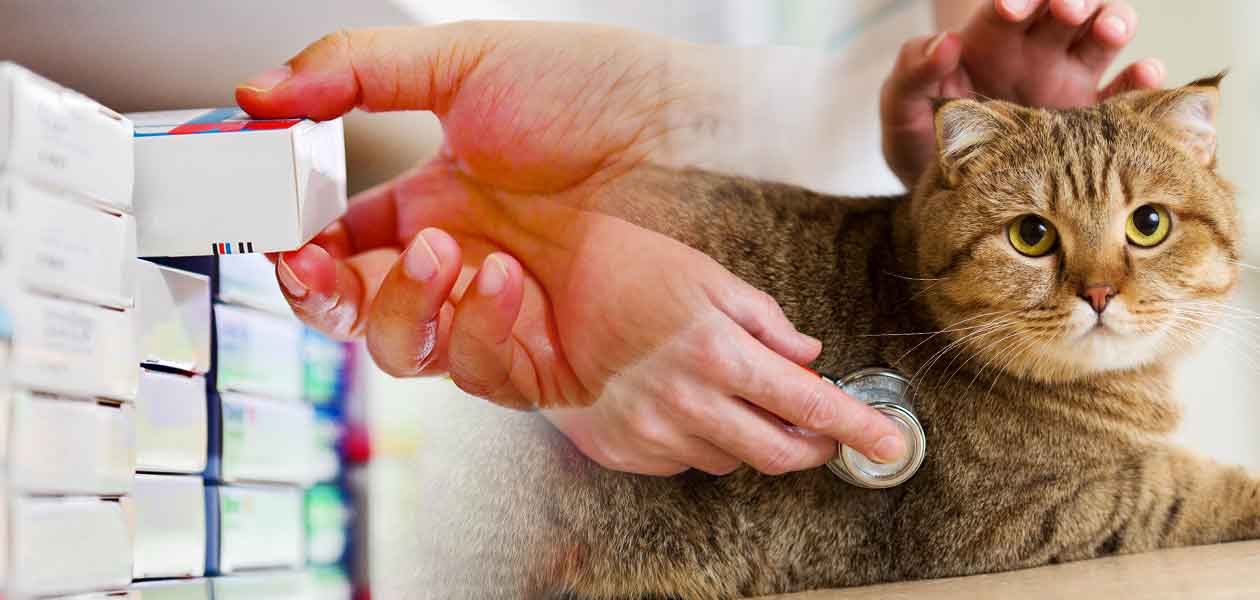 Benadryl for cats is an antihistamine that is most often used to ease the symptoms of an allergic reaction. It can also be used as a mild sedative, or a motion sickness, nausea treatment.
Benadryl side effects include drowsiness and hyperactivity.
It is possible for your cat to overdose on this drug. Dosages vary depending on the size of your cat and the problem you are treating. So, stick to the amount your vet has recommended.
Let's start by looking at our readers' most frequently asked questions about this medicine.
Benadryl for Cats FAQs
Our readers' often ask these questions about Benadryl for cats.
Click the questions above to jump straight to their answers. Or keep reading for a full overview of this drug.
What is Benadryl for Cats?
Benadryl for cats is just the name of the brand. The active ingredient in Benadryl is called diphenhydramine.
Diphenhydramine is an H-1 antihistamine. We will look a little closer at what antihistamines for cats do in the next section.
The Benadryl that cats can take is the same drug that you might find in the store as an over-the-counter medicine.
But, this doesn't mean that your cat's needs for this drug are the same as yours. Let's find out a bit more about how antihistamine drugs work when we give them to our cats.
Antihistamines for Cats
Antihistamines like Benadryl, or diphenhydramine, are used to counteract the effects of allergies. Histamine is one of the major chemicals present in allergic reactions.
Histamine is released when your body detects something dangerous, like an infection. It protects your body, and causes symptoms like inflammation.
So, histamines are great at protecting your cat from something that is actually harmful. But, sometimes your cat's body will mistake something safe as being dangerous, causing the symptoms of allergies.
Antihistamines, like Benadryl for cats, minimise and soothe these symptoms.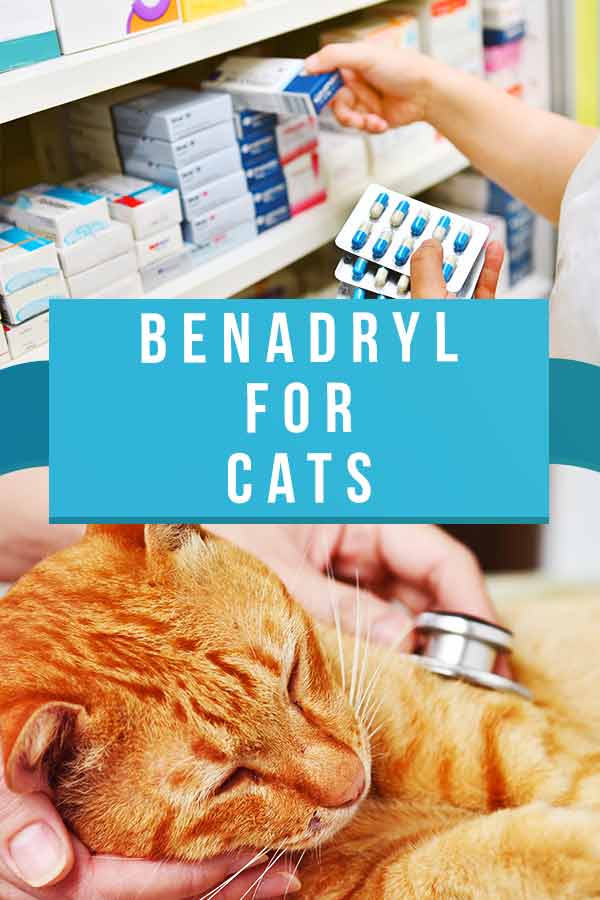 What is Benadryl used for in Cats?
There are actually quite a few different problems that this drug might be used to treat in cats. Let's take a quick look at why your vet might suggest it.
Benadryl for Allergies in Cats
One of the major reasons that Benadryl for cats is given is to soothe and treat the symptoms of allergies. Some of these symptoms include:
skin sensitivities or rashes
sneezing, coughing, or wheezing
scratching
itchy or runny eyes
itchy skin
inflammation
diarrhea
and vomiting.
You should contact your vet if you think your cat is having an allergic reaction to something. Allergies can be prompted by anything new in your cat's environment, including vaccines and new foods.
Benadryl for cats will only soothe and help the symptoms of allergic reactions. It will not eliminate the cause. So it's important to work with your vet to find out what the cause of the allergy is, and remove that from your cat's environment as a permanent solution.
Benadryl for Nausea in Cats
Benadryl for cats is also sometimes used to combat nausea and motion sickness. This means it can help to protect cats against long car journeys and discomfort during travel.
Blocking histamine can also combat some of the symptoms associated with motion sickness or nausea. But, this is more effective for dogs than cats.
A side effect of diphenhydramine is drowsiness. So, when combating motion sickness, Benadryl is often used as a mild sedative for felines. It can help them to sleep during long car journeys.
But, make sure you speak to your vet before using Benadryl this way. They will tell you the correct dosage, and help you avoid overdose.
Benadryl for Bug Bites in Cats
Whether you have an outdoor or an indoor cat, it's inevitable that they will suffer from a bug bite at some point in their life. Whether it's a common flea, or even a mosquito.
Bug bites can be itchy and irritating for a long time after they happen. This can cause your cat to scratch or lick the bite, irritating it further.
If you think your cat has been bitten by a bug, you should regularly check the site to ensure it is healing well and not developing an infection.
Benadryl can help to control the symptoms that irritate your cat's bite area further, to stop your cat from making it worse. But, it won't remove the bite, or cause it to heal any faster.
How to give Benadryl to Cats
Benadryl for cats comes in a huge number of forms. It's available in hard tablets, liquids, gels, creams, sprays and chewable tablets. So which is best for cats?
Vets are most likely to give your cat Benadryl orally.
You may prefer to give your cat a pill hidden in some of their food. But your cat may just avoid the pill if it doesn't like the taste.
If your cat doesn't like eating pills, it may be easier to feed them liquid Benadryl using a syringe.
Your cat can take Benadryl with or without food. If they vomit after taking this drug on an empty stomach, your vet may recommend trying the next dose after your cat has eaten.
Can Cats have Human Benadryl? Do They Need a Prescription?
It's important that cats only have plain Benadryl (just diphenhydramine).
Different forms of this antihistamine can contain other drugs or chemicals that aren't safe for your cat.
You can buy plain diphenhydramine and Benadryl in most grocery stores and pharmacies. So, you do not need a prescription. But, your cat cannot have the same dose as you.
In fact, most cats are so small that they can't even have an entire pill.
So, let's take a closer look at what the best Benadryl for cats dosage is.
Benadryl Dosage for Cats
The correct dosage of Benadryl for cats will depend on your cat's size. So, the best person to ask is your vet.
They can tell you the best dosage for your individual cat, to maximise their safety when taking this drug.
It will also vary depending on what the antihistamine is being used for. Your vet may recommend anything from 1 to 2.2mg of diphenhydramine per kilogram of your cat.
If you miss a dose of Benadryl, do not double up on your next dose. If you accidentally skip a dose, speak to your vet, and continue as normal.
Remember to never give your cat the same dosage as you would give yourself.
Benadryl for Cats Side Effects
There are always potential side effects when you give your cat a new medicine. So, let's take a quick look at the possible side effects of Benadryl for cats.
Benadryl should start working within an hour or so. But, side effects can show as early as this too.
Some of the Benadryl for cats side effects include:
drowsiness
hyperactivity
dry mouth
and difficulty urinating.
If your cat is suffering from any of these side effects, you should mention them to your vet. This drug can also alter the results of skin allergy testing for up to two weeks after your cat has taken it.
Is Benadryl Safe for Cats?
Benadryl is relatively safe as long as it is given at the correct dosage. But, like any drugs, there are potential side effects.
Some side effects, such as drowsiness, are the intent when giving this medication. But, this side effect is most likely at lower doses.
Side effects like hyperactivity are more common with higher doses.
If your cat is allergic to other antihistamines, you should make your vet aware of this before giving your cat any Benadryl.
Unfortunately, there are times when this drug is not safe for our cats. Your cat can overdose if given too much diphenhydramine.
So, let's take a closer look at what happens if your cat takes too much.
Benadryl for Cats Overdose
It is possible for your cat to overdose on Benadryl. So, you should always stick to the dosage that your vet has recommended, and never double up a dose if you miss one.
Signs of overdose in cats include:
seizures
coma
and breathing problems.
Act Quickly
Ultimately, a Benadryl overdose can also result in death. So, if your cat has taken this drug and shows any signs of abnormal behavior, make sure to contact your vet.
If your cat has overdosed, you will need to act fast to help them.
But, you can avoid this by sticking to the doses recommended by your vet, and keeping a close eye on your cat after taking this medicine.
Drug Interactions
Whenever your vet recommends a new medicine for your cat, make sure they are aware of any drugs your cat is already taking. This includes vitamins and supplements.
Benadryl can interact with other drugs in your cat's body.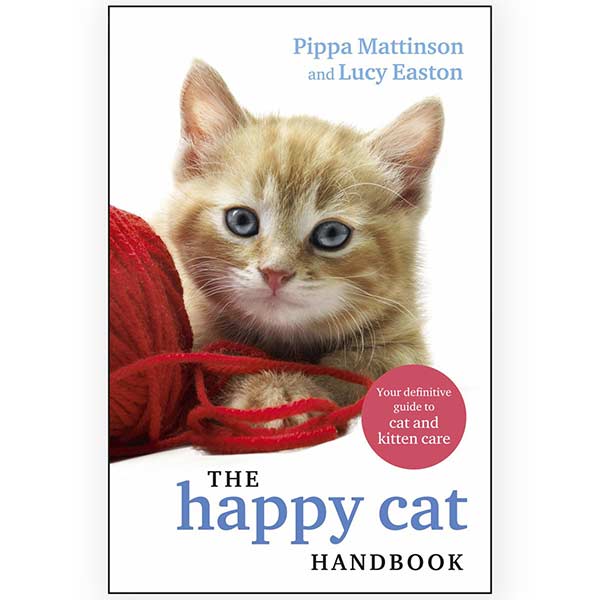 So, if your cat has taken diphenhydramine, be cautious before using any of the following:
anticholinergic drugs
tricyclic antidepressants
or CNS depressants, such as sedatives, anesthetics, and pain medication.
Benadryl for Cats
This drug can be great for helping cats who suffer from allergies, and can even help those with nausea or motion sickness.
But, remember, Benadryl doesn't fix the cause of these issues, it just helps to soothe the symptoms. So, if your cat is suffering from allergies or sickness, you should try to discover and eliminate the cause.
Stick to the doses recommended by your vet, and watch out for any possible side effects or signs of overdose.
Has your cat taken Benadryl? We'd love to hear about your experiences in the comments section below.
Readers Also Enjoyed
References and Further Reading
Your Amazing Cat!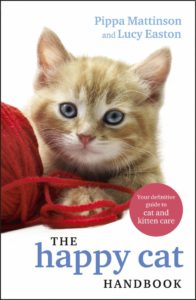 We are so excited to share our new book with you!
If you have enjoyed your visit to The Happy Cat Site we think you'll love The Happy Cat Handbook.
Written by the founders of this website including the author of the hugely successful Happy Puppy Handbook, it's packed with cat care information and fascinating cat facts.
Grab your copy today!
Free Updates For Cat Lovers!
Our cat care articles, tips and fun facts, delivered to your inbox