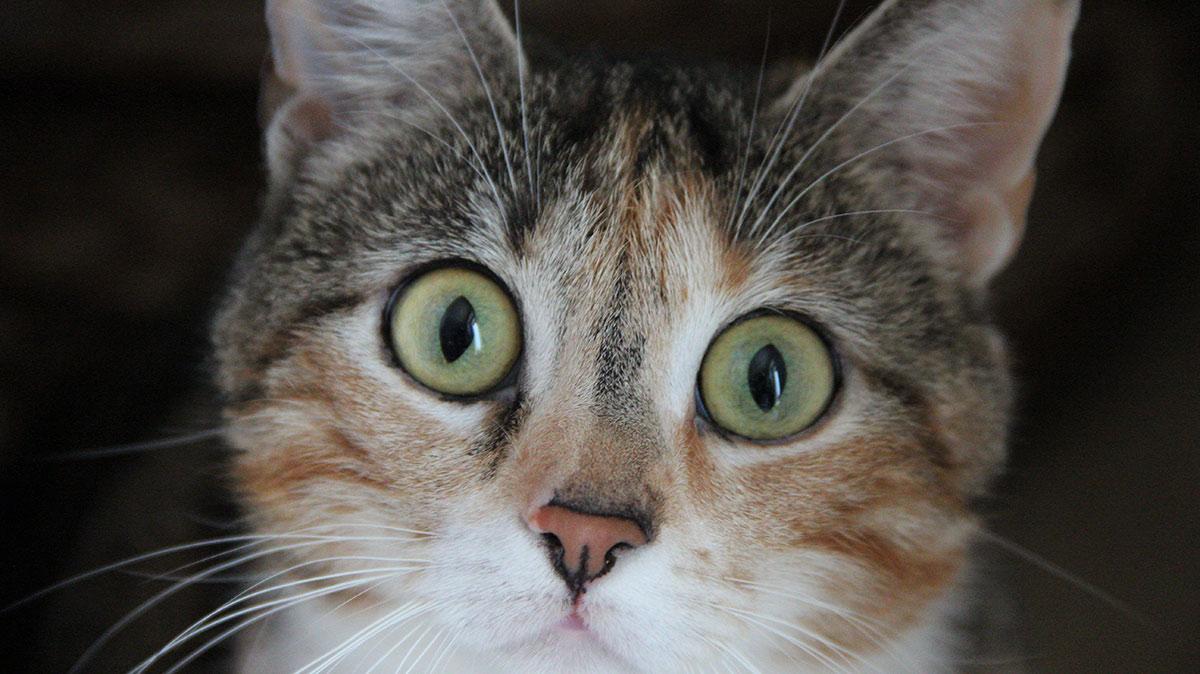 Can cats have allergies?
We're so used to thinking of cats as things we can be allergic to, that it's easy to forget that cats can suffer allergies of their own.
But because cats' immune systems work in the same way as ours, they are just as vulnerable as us to allergies.
In this article we take a look at the common causes, symptoms and treatments of feline allergies.
Can cat have allergies?
Absolutely.
And just like our allergies, they aren't always what you might expect.
What is an allergy?
Put simply, an allergy is when our immune system mistakes a harmless substance for something which can cause disease.
And then tries to get rid of it.
The symptoms of allergies are all just outwardly visible results of the immune system working at a cellular level to eliminate something it doesn't trust.
What are cats allergic to?
So we know cats have allergies, but what are they commonly allergic to?
Can cats have allergies to fleas?
What about things that they eat?
Cats' allergies usually fall into one of five categories, and some are more prevalent than others.
We'll look at what those categories are, and what kind of substances fall into them.
#1 Flea allergy
Cat flea allergy is the most common allergy in cats.
The allergic reaction is triggered by proteins in the fleas' saliva when they bite.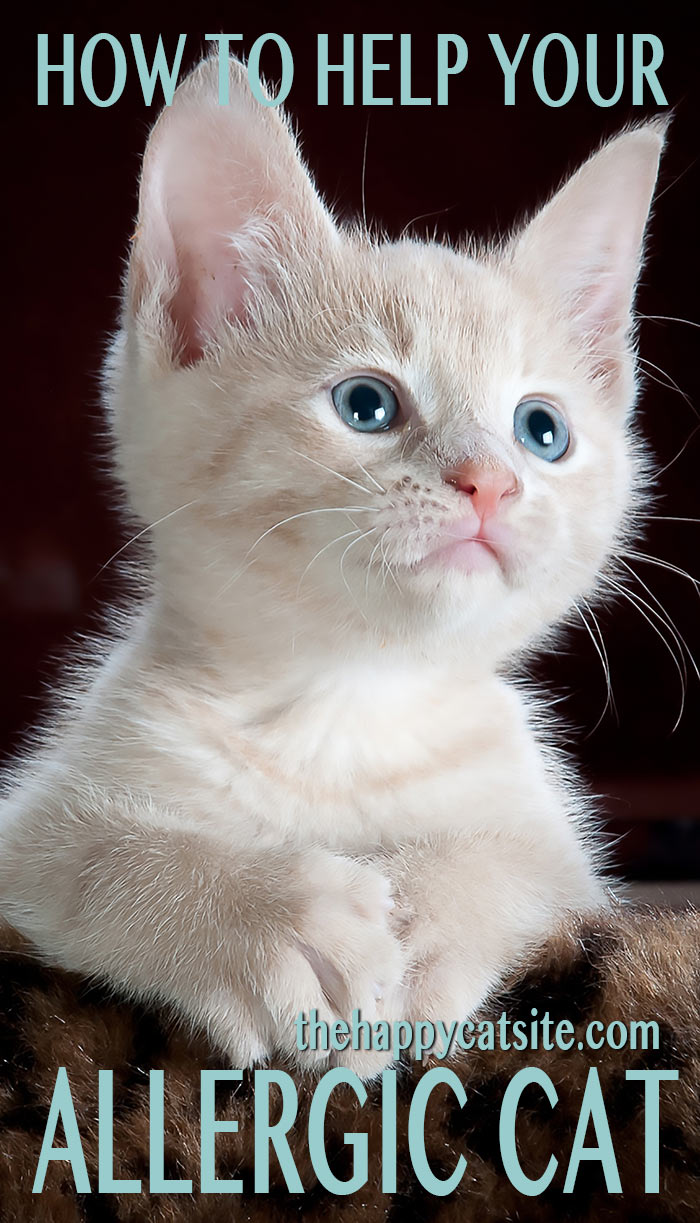 Most cats only experience a little itching and discomfort when they receive a flea bite.
But for a flea-allergic cat, those bites are enough to bring about intense and infuriating itching.
They try to relieve by excessive scratching, grooming and biting.
This behavior is distressing in itself, but it also damages the skin, allowing bacterial infection to get in.
It's even more important with flea allergic cats to have a good routine of flea treatments.
#2 Cat food allergies
The second most common allergy in cats.
Cats are usually allergic to the protein in food, so the meat or fish, or grains like corn, which have protein components.
Ready made cat food might also contain synthetic flavorings or preservatives which can can trigger an allergic reaction.
Food allergies in cats aren't always triggered by new foods.
In fact they often develop over time to food your pet has previously eaten for years without trouble.
It's not fully understood why this happens, and a number of theories are still being tested and researched by scientists.
Limited ingredient or hypoallergenic cat foods might help you to resolve the situation.
An elimination diet, where you cut out ingredients and gradually add them back in, can help to establish what the route cause might be.
#3 Inhalant allergies
This means an allergic reaction triggered by something the cat has inhaled in the air.
For example pollen, mildew, mold spores or dust mites.
That's right, cats can be allergic to dust mites too!
Pollen allergies are the feline equivalent of hay fever.
Depending which plants trigger your cat's pollen allergy, their symptoms can spike over a week or two each year, or last all summer long.
Inevitably pollen allergies are more common in outdoor cats, but even indoor cats can be susceptible in mid-summer when the pollen count is high.
Chat to your vet about their options of antihistamines, to help reduce your cat's symptoms.
#4 Contact allergies
Have you ever touched something and instantly found your skin red, sore or slightly swollen?
This happens to our kitties too.
Contact allergies occur when something touches your cat's skin and triggers an allergic reaction.
Common triggers of contact allergies in cats are wool fibers in bedding, pet shampoos, some insecticides used on flea collars, and household cleaning products.
#5 Adverse drug reactions
Sometimes, but very infrequently, cats suffer allergic reactions to medicines.
Allergies to flea treatments are a common concern, but fortunately they aren't a common occurence.
Any medicine properly prescribed by your vet will have been rigorously tested for safety, so we don't know yet why cat's immune systems still react badly sometimes.
Allergy symptoms in cats
Allergies can trigger a wide range of symptoms.
Different allergies can have the same symptoms. So unfortunately, you can't
Here are some of the typical signs of an allergic reaction
Excessive itching ("pruritis")
Itching is common to almost every allergic reaction.
Your cat might experience it all over their body, or localized to one area.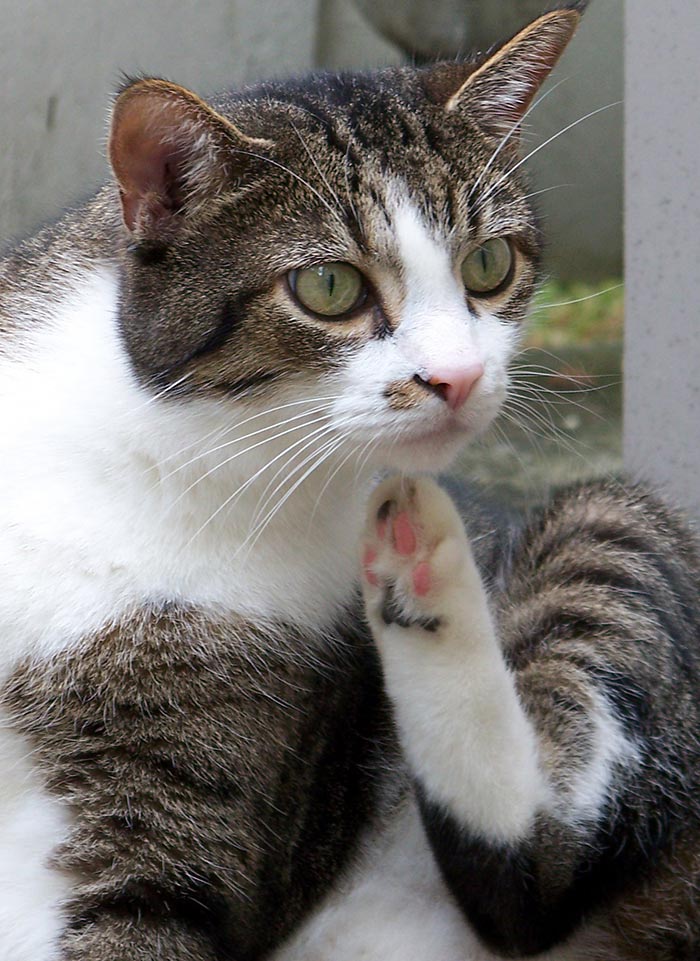 For example cats with flea allergies are often particularly itchy at the base of their spine and around their bottom and hindquarters.
A cat which is itching a lot will scratch and groom themselves more frequently.
The first indication you might get that something isn't right is if you notice your pet washing themselves more often or more aggressively.
This might also result in sores or small scabs forming on the skin if left unchecked.
Coughing, sneezing and wheezing
Irregular or uncomfortable breathing can be brought about by any allergy, but cats suffering inhalant allergies will usually suffer the worst..
Discharge from the eyes and nose
Anyone with hay fever knows how this feels.
Runny nose and eyes to boot.
Look out for any discharge or crustiness which is not normal for your pet.
Ear infections
To add insult to injury, allergies in cats often make them more vulnerable to ear infections
And recurring ear infections could be the result of an underlying allergy.
To recognize an ear infection, look out for redness and inflammation around the ear, and any black or yellow discharge or build up of wax.
Vomiting, flatulence and diarrhea
As you might imagine, these symptoms are especially common in cats with food allergies.
Although unidentified contact allergies are also thought to be the culprit behind many unexplained digestive problems.
How did my cat become allergic?
Allergies are not hereditary, so there's no way of predicting whether your kitten will have allergies as they grow up.
For reasons we don't fully understand yet, some cats' immune systems begin to react the wrong way to previously harmless substances
This can happen at any time.
Some allergies are simply an unavoidable part of growing old.
For example as your cat ages itself respiratory system gradually weakens and becomes more vulnerable to asthma and inhalant allergies.
Diagnosing cats with allergies
I can't stress this enough: to correctly diagnose an allergy you MUST consult a vet.
It is just about impossible for you or I to correctly diagnose a cat with allergies.
It would be even harder still (that's harder than impossible folks) to accurately identify what they are experiencing an allergic reaction to.
Firstly because the symptoms of allergies in cats are so broad that they could match the symptoms of many other ailments too.
For example the symptoms of a food allergy could also be triggered by a parasitic infection.
Secondly because a lot of allergies look the same, so finding out the trigger requires specialized tests.
And thirdly because the spontaneous nature of allergies means that you or I might easily overlook the likelihood of allergies if nothing in our pet's food or environment has changed recently.
So if you suspect your cat has allergies, or if they are displaying any of the symptoms of allergies described above, take them to your vet!
Testing for allergies in cats
If your cat has symptoms of allergies, your vet will take a detailed medical history and perform a thorough physical examination.
In the end, some allergies can only be confirmed ruling everything else out
So your vet might recommend tests specially designed for isolating and identifying allergies.
These might include blood tests, skin prick tests, or placing your pet on a hypoallergenic diet.
The source of contact allergies can be notoriously difficult to ascertain.
Your vet might give you a list of likely triggers.  And instructions for removing them and reintroducing them at home to identify the culprit.
Cat allergy treatment
Once your vet has identified what is triggering your pet's allergy, they will recommend the most suitable treatment.
If your pet has a contact allergy to something easily avoidable – for example a cleaning product you currently use in your home – then the treatment may be as simple as preventing further contact.
Likewise, a cat allergic to food can usually be treated by eliminating the food responsible from your cat's diet.
You might be able to achieve this by purchasing ready made cat food for cats with allergies.
Or your vet might recommend preparing food from scratch at home.
If this happens, always follow your vet's advice to make sure your pet receives a healthy and complete diet.
Allergy medicine for cats
To bring a severe allergic reaction under control your vet may prescribe steroids. Steroids work by reducing the inflammation caused by the immune system.
As ointments they can help the skin heal if your cat has a flea allergy or contact allergy. Taken orally or by injection they can ease breathing difficulties.
Luckily, cats don't experience the adverse side effects to steroids that we humans do.
This means that they can also be used over the long term to protect your cats against allergens they can't escape from (like dust mites).
Some vets also provide allergy shots for cats with inhalant allergies.
These expose your cat to tiny amounts of the allergenic substance, and the aim is to reprogram their immune response.
Allergy shots don't always work.
Around half of cats enjoy an excellent response, and a further quarter have some luck, but the remaining quarter don't react at all.
Remember: only ever use allergy medication for cats which has been properly prescribed by a vet.
Can I prevent my cat getting allergies?
As we've seen, most allergies arise spontaneously to substances which have never bothered your cat before. And we're not sure why.
So unfortunately there's nothing you can do to stop them materializing in the first place.
However, once the substance which triggers your pet's allergy has been identified, there is a good possibility that you will be able to prevent future allergic reactions.
Or at least reduce their severity, by stopping your cat coming into contact with the trigger.
Cat allergy remedies
Depending how sensitive your cat is, inhalant allergies to dust mites, mildew or pollen might be controlled by regular hoovering and cleaning at home.
And by washing your cat's bedding regularly.
If your cat is allergic to pollen, use the local weather forecast to monitor the pollen count in summer. You should try to keep your pet indoors on days when the pollen count is high.
A cat with a flea allergy will receive a lot of protection from a regular flea treatment program recommended by your vet.
There are also steps you can take at home to keep the flea population as low as possible. You can find out more about cat this in our article Cat Fleas and Flea Treatments for Cats and Kittens.
Be prepared to try lots of different tactics to see what helps your pet.
Allergens built up in your pet's system can take up to twelve weeks to be eliminated.
So whenever you try are new prevention, you need to stick with it for twelve weeks to see if it works.
Can cats have allergies?
Yes!
Cats experience many allergies in exactly the same way humans do.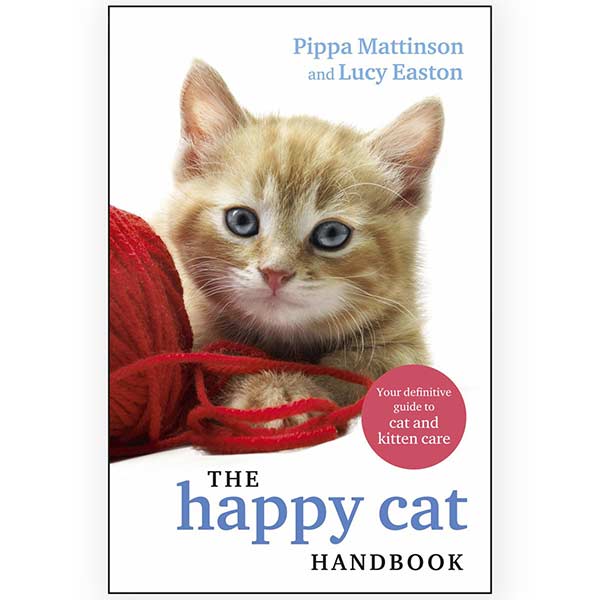 They can make us pretty miserable, and there's often a lot of trial and error before we pin down what caused them, and what's effective for treating them.
It can be a long road, but your pet will thank you for persevering!
In human and animal medicine there's still a lot to learn about why allergic reactions happen. And about how to treat or suppress them.
It's a highly active field of research, which hopefully means the possibility of ever more effective treatments in the future.
How about your cat?
Does your cat have allergies? Did you struggle to identify the cause? Please share your experiences with us in the comment section.
"Today's article is by Sarah Holloway. Sarah holds a bachelors degree in Zoology and has a special interest in animal behavior and communication"
Free Updates For Cat Lovers!
Our cat care articles, tips and fun facts, delivered to your inbox
References
Bryan and Frank (2010) Food Allergy in the Cat: A Diagnosis by Elimination. Journal of Feline Medicine and Surgery.
Hill, P. B. (1999), "Diagnosing cutaneous food allergies in dogs and cats. Some practical considerations", In Practice.
Trimmer et al. (2006). "Feline Immunotherapy", Clinical Techniques in Small Animal Practice.
Verlinden et al. (2006). "Food Allergy in Dogs and Cats: A Review", Critical Reviews in Food Science and Nutrition.
Voie et al. (2012). "Drug Hypersensitivity Reactions Targeting the Skin in Dogs and Cats". Journal of Veterinary Internal Medicine.
Ward, E. "Allergy – General in Cats", VCA.
Your Amazing Cat!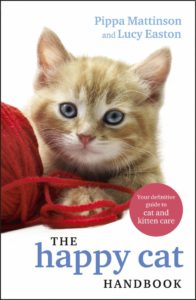 We are so excited to share our new book with you!
If you have enjoyed your visit to The Happy Cat Site we think you'll love The Happy Cat Handbook.
Written by the founders of this website including the author of the hugely successful Happy Puppy Handbook, it's packed with cat care information and fascinating cat facts.
Grab your copy today!
Free Updates For Cat Lovers!
Our cat care articles, tips and fun facts, delivered to your inbox