In What Causes Cat Dandruff, Meg Austwick takes a look at a cat skin problem and at different options for treating it.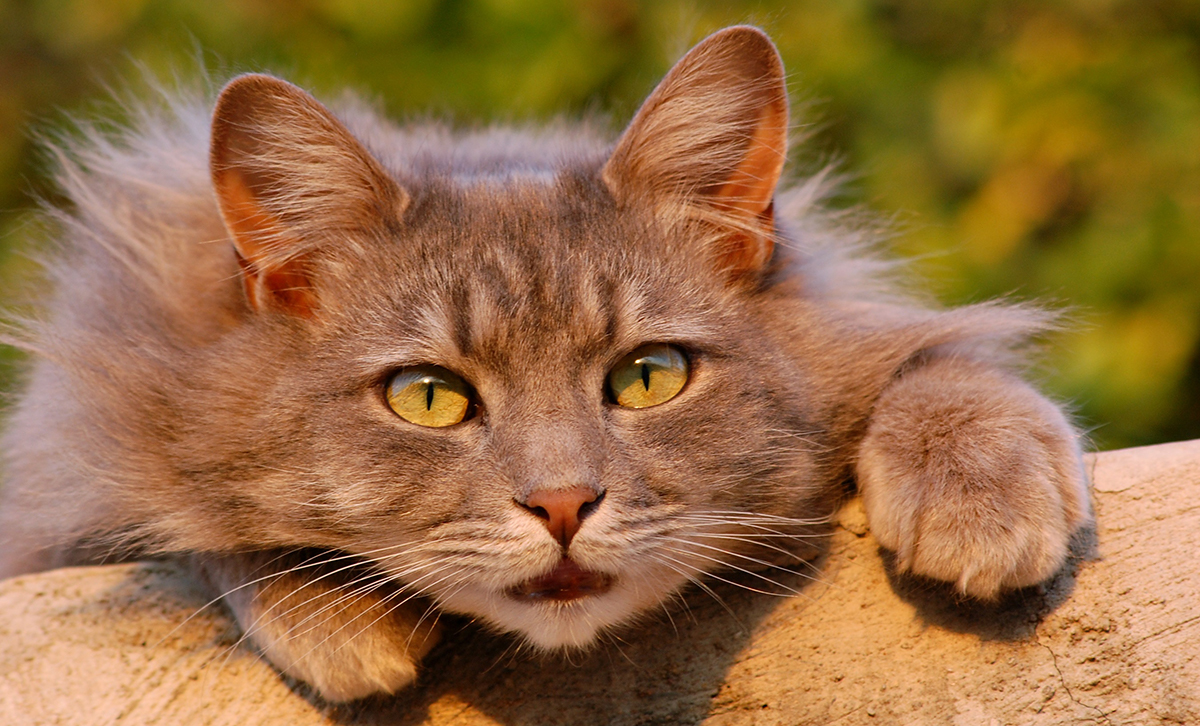 Cat dandruff is one of a number of skin conditions that cats can suffer from. It causes unsightly flakes to form in your cat's fur and be deposited on your furniture.
We'll be looking at the symptoms and causes of cat dandruff and most importantly at how you can help to restore your cat's coat to shiny good health
Like any other skin condition, it is also important to get cat dandruff treated to ensure the happiness and comfort of your cat.
Let's just briefly mention dander here first, because cat dander and cat dandruff are two terms that often get confused
What is cat dander?
Just like us, all cats are continually shedding skin cells. Dander consists of microscopic fragments of these skin cells together with dry saliva.
The proteins found in dander are what cause wheezing and sneezing in people with a cat allergy.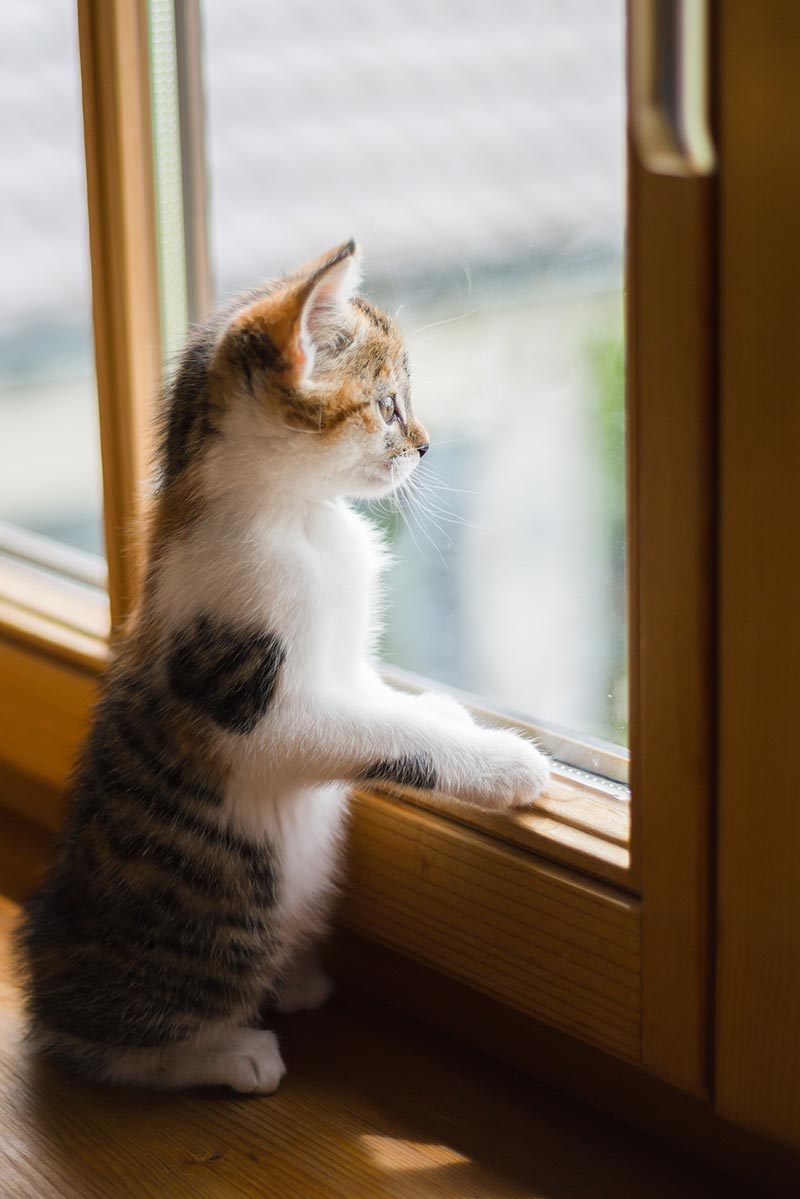 The production of dander is completely natural and normal, all cats shed dander, and it is not something you will notice lying around on your furniture or in your cat's fur.
If your cat has dandruff on the other hand, you'll know about it
What is cat dandruff?
Cat dandruff, consists of dry, flaky scales big enough for you to see with the naked eye. It is not uncommon but it isn't normal.
It is a visible symptom of a form of dermatitis or skin irritation in your cat.
Just like dander, cat dandruff contains the proteins that can cause cat allergies in sensitive people.
But it also presents a visible problem that many people find unsightly or upsetting.
And is an indication that your cat's skin is not as healthy as it could be.
How to tell if my cat has dandruff
You'll usually be able to see dandruff on the surface of your cat's fur, although, with long-furred pets, owners may need to part their cat's coat to see these flakes.
The flakes are white or brown in colour, and should also be looked out for on carpets, furniture, clothing, or any other places your cat may have been.
Other symptoms of cat dandruff
There are some other signs and symptoms of cat dandruff too.
Dandruff may cause your cat to increase grooming, such as licking and scratching itself more than usual.
Changes in your cat's fur can also indicate a problem.
Your cat may experience an increase in shedding of hair for example, or alternatively may develop oily, matted fur.
What causes cat dandruff
Cat dandruff can have multiple causes, from environmental changes to underlying health problems.
The condition can be caused by the presence of mites or other parasites, seborrhoea (the overproduction of oils in the coat of your cat), allergies, or poor nutrition caused by your pet's diet.
Cat dandruff can also be caused by damage to your pet's skin, such as through sunburn, or overexposure to heat (for example, sleeping close to fireplaces in the winter).
Sometimes, no cause can be found for your cat's dandruff.
This is what vets call 'idiopathic' dandruff, which simply means that they don't know why it's happening.  If this happens to your cat, your treatment will be aimed at controlling the symptoms.  We'll look at that below
In all other cases, the treatment will focus on removing the cause of the problem
How to get rid of cat dandruff
The best treatment for cat dandruff may vary from cat to cat.  This is because the right treatment depends on the specific cause.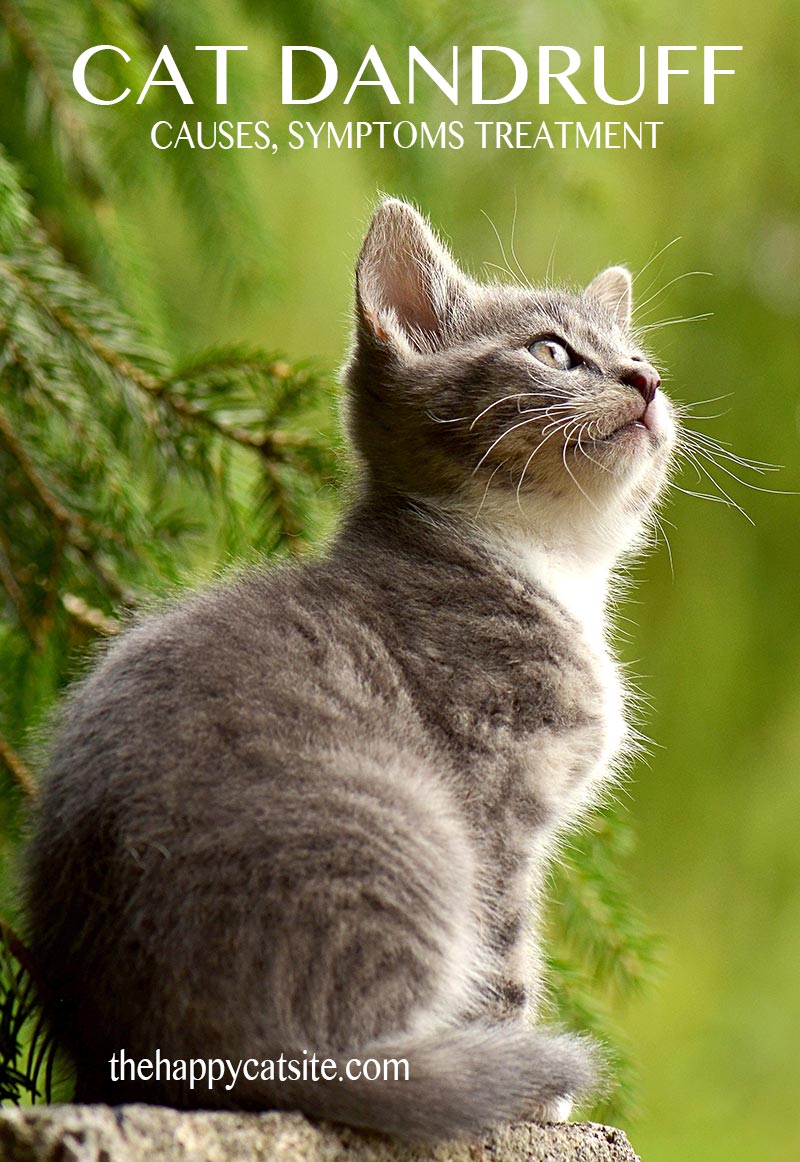 Discovering what that cause might be, is a job for your veterinary surgeon.
So your first step should be to make an appointment to have your cat examined. Let's look at some of the treatments that might be recommended for your pet.
Treating cat dandruff caused by mites
If your cat's dandruff is caused by mites or other parasites, your veterinarian may give you products to apply to your pet's skin.
Once the mites are removed, your vet may advise bathing your cat to help clear away the scales.
In addition, it's a good idea to wash your cat's bedding, to ensure the mites do not return.  Once the mites are gone, your cat's coat should gradually return to its former glory
Treating cat dandruff caused by allergies
If your vet suspects that your cat's dandruff is being caused by an allergy, you'll need to put your heads together to figure out what your cat has reacted to.
Your vet will want to know about any recent changes you have made in the way you care for, or manage, your cat.
Potential triggers might include new food, or items your cat comes into contact with such as new toys, and so on.  The cause could also be new household objects.
Your veterinarian may suggest sticking to all natural products around the home, and will be able to recommend the safest products to use for your pet.
Treating cat dandruff caused by skin damage
If your cat's dandruff is caused by skin damage, that problem needs to be addressed first.
Cat sunburn can only be treated by your veterinarian, and the treatment will vary depending on the severity of the burn. It is often in the form of antibiotics.
Treating cat dandruff caused by seborrhoea
If your cat's dandruff is caused by seborrhoea, or the overproduction of oils, you may need to bathe your cat in a medicated shampoo.  Your vet will recommend an appropriate product.
He or she may also recommend a dietary supplement as seborrhoea can sometimes be associated with a nutrient deficiency such as insufficient omega-3 fatty acids
Seborrhea and the dandruff it can cause,  can also be a sign of an underlying illness, especially in older cats.  This is another reason why prolonged cat dandruff should always be discussed with your veterinarian.
Cat dandruff shampoos
Bathing your cat with a keratoplastic or keratolytic shampoo can help control dandruff
Keratoplastic ingredients slow the production of new skin cells, reducing the amount of scales that will appear on your cat.
Keratolytic ingredients help soften and dissolve the outer layer of skin cells on your cat, making it easier to remove existing scales while bathing your pet.
Have a chat with your vet about whether one of these products would be appropriate for your cat.
Can I use my dandruff shampoo on my cat?
Don't be tempted to share your own dandruff shampoo with your cat.  It isn't worth the risk.
Human dandruff shampoos can be harmful to pets, so always check with your veterinarian before using these. Ingredients like tar for example, can be unsafe for animals.
Cat dandruff remedies
There are many home remedies on the internet that deal with cat dandruff, however, it is always best to check with your veterinarian first
Some home remedies simply don't work, and using them will delay the start of an effective course of treatment.
Others may be quite effective.
Your vet will have a good idea of what might work for your pet, and what might make things worse. Do tell your vet what you have tried at home or are planning on trying.
Many vets these days are very supportive of the trend towards using natural ingredients where possible, and will be able to tell you what might or might not help your cat.
He or she also needs to know what else you are putting on your cat's skin in case it clashes with what he wants to prescribe.
Cat dandruff prevention
Once you have successfully got your cat's dandruff problem under control, you'll want to know how to stop it coming back.
Prevention of cat dandruff requires care in several areas.  Including the treatment of any underlying illness that your cat may be suffering from.
Provide your cat with a good quality diet with adequate fatty acids.  Some experts recommend that only allowing access to food at meal times can help.
Always provide water to keep your cat hydrated, and avoid long exposure in the sun, especially in the hottest months of summer.
Cats are very hygienic animals which clean themselves, so regular bathing is not required unless your cat is unable to clean a stain or if it has soiled itself, or unless otherwise advised by your veterinarian.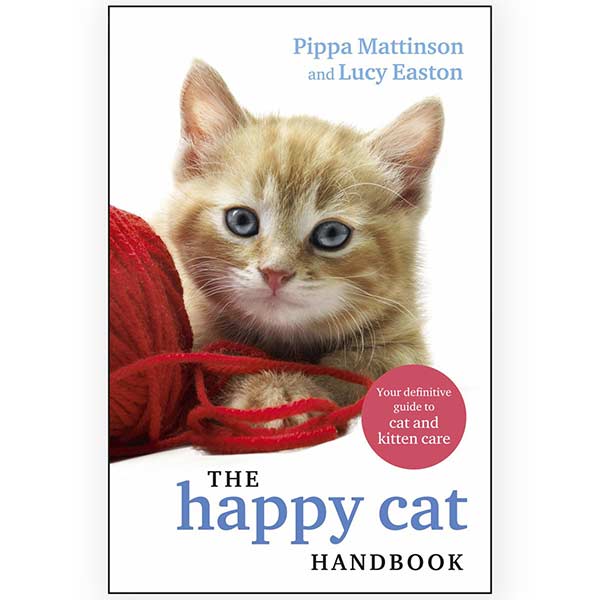 What causes cat dandruff – a summary
Cat dandruff is a condition where your cat sheds large visible flakes of skin which you will be able to see scattered over the surface of his fur and even on your clothes and furniture.
It's caused by a form of dermatitis or inflammation of your cat's skin. And it does need treating. Not only because it's unsightly and annoying, but because it's a sign that your cat's skin isn't in tip top condition
If your cat has dandruff it is important to seek veterinary help early on to prevent the condition from worsening and to establish the underlying cause.
Have your vet examine your cat and follow his instructions for resolving the problem. This should clear up the condition and enable you to deal with any future recurrence swiftly
How about you?
Has your cat ever had dandruff? What did you find the most effective solution?
References
'Ear Mites in Cats: Symptoms and Treatments', Healthy Pets, Pets.webmd.com. Accessed: 06/02/2017
Ernest Ward, DVM: "Seborrhea In Cats  VCA Hospitals
Karen L. Campbell, The Pet Lover's Guide to Cat and Dog Skin Diseases (Missouri, 2006)
Your Amazing Cat!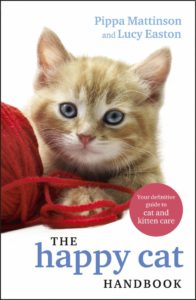 We are so excited to share our new book with you!
If you have enjoyed your visit to The Happy Cat Site we think you'll love The Happy Cat Handbook.
Written by the founders of this website including the author of the hugely successful Happy Puppy Handbook, it's packed with cat care information and fascinating cat facts.
Grab your copy today!