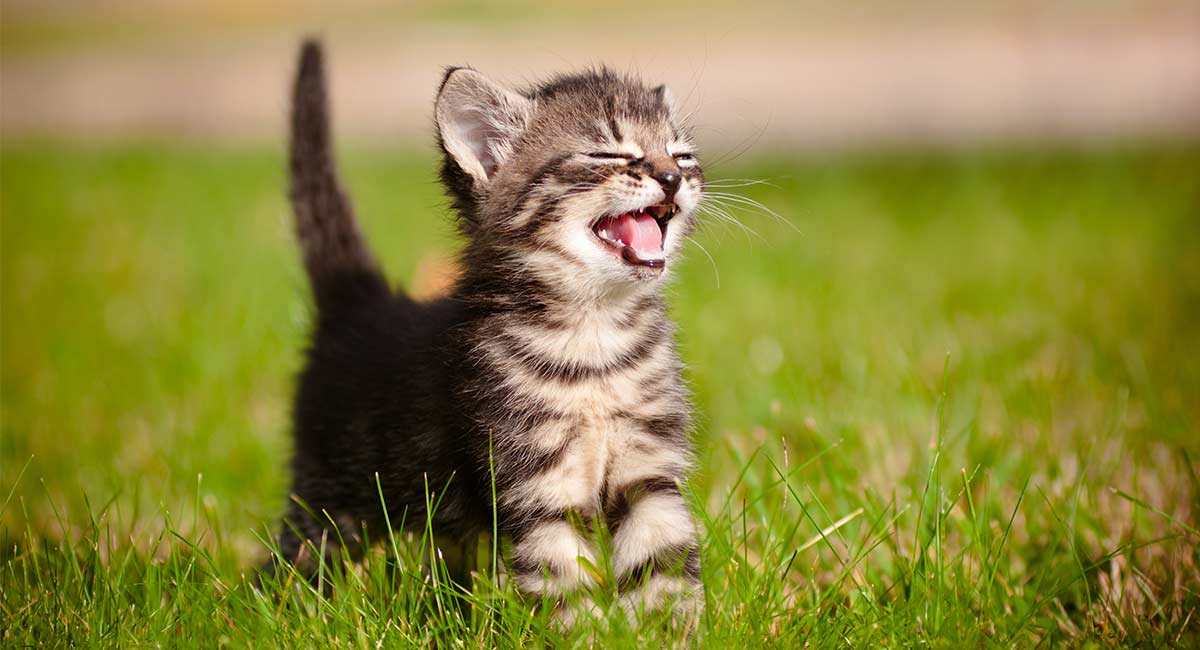 Cat hiccups aren't uncommon, although they are more likely to occur as kittens than in adulthood. While some evolutionary biologists theorize that this jumping noise can be traced back to the time when we had fins instead of legs, the truth is we still don't really know for sure! Fortunately, hiccups aren't usually a cause for concern, especially if they follow a meal or a big purring session. However, if they don't stop for a long period of time, have a chat with your veterinarian.
Contents
At first, it may be tempting to giggle as your kitty tries to purr or eat her snack, only to be repeatedly interrupted by light little cat hiccups. But if the hiccups don't stop, it's normal to start to worry.
Why Do Cats Get Hiccups?
Unfortunately, to date scientific researchers don't fully understand what causes hiccups, or "singultus," regardless of which species may be experiencing them.
To be clear, researchers do understand the mechanism by which a hiccup is produced. When the diaphragm (a strong muscular layer involved in breathing that separates the chest and the abdomen) contracts sharply, a hiccup is the result.
But what scientists don't yet understand is precisely what causes the diaphragm to contract.
Possible Causes
In both cats and dogs, veterinarians suspect there may be several instigators that can cause hiccups, including immobilizing medication such as anesthesia, disruption of the central nervous system (neurological twitching, seizures, diaphragmatic flutter), and even simple anxiety or stress.
But until science delivers a precise explanation, what we do know is that a hiccup is produced when the diaphragm contracts and the glottis (opening between the vocal cords) is closed.
This sudden force of the diaphragm contraction pushes air up towards the closed vocal cords, which is what produces the hiccup sound.
What Do Cat Hiccups Sound Like?
Cat hiccups don't always sound like human hiccups. Some owners describe it as more of a "chirp" sound than a hiccup sound.
Some veterinarians call a cat hiccup a "hiccough," but the meaning of the two terms is generally accepted to be the same.
It is important to listen closely when your cat makes any unusual sound so, if necessary, you can describe it as accurately as possible to your veterinarian.
For example, a hiccup or hiccough is a different sound from a wheeze, a burp, swallowing of air (aerophagia), tooth grinding (bruxism), gurgling (air moving through fluid in the respiratory passages), repetitious swallowing, drooling, or reverse sneezing (aspiration of air).
If at all possible, try to get a video or audio recording of your cat making the hiccup sound to play for your vet.
Cat Hiccups After Eating
Sometimes a kitten or an adult cat may start to hiccup after eating. The most likely cause is swallowing air along with the meal. This is more common with kittens, especially while they are still nursing, as the effort of suckling can sometimes draw in extra air.
However, another explanation could be that what your cat is eating may be causing gas to form in the stomach or digestive tract, and the presence of this gas is causing the hiccups as the air tries to escape back up and out through the mouth.
Veterinarians caution against taking cat hiccups after eating too lightly.
After all, everyone hiccups after a good meal occasionally, but if it becomes habitual, and changing your cat's diet doesn't resolve it, it is time to look for a deeper cause.
Your vet may want to do tests to rule out hairballs, allergies, asthma or other breathing problems, parasites, bacterial infection, a tumor, a chronic gastrointestinal condition, inflammatory bowel disease, and other similar potential causes.
Can Purring Cause Hiccups?
It can be easy to assume that if your cat hiccups while purring, the purring may be triggering the hiccupping. But actually, purring and hiccupping arise from different areas of the body: the brain/vocal cords and the diaphragm, respectively.
Contrary to popular belief, purring isn't always a sound cats only make when they are happy and content.
There are owner-reported cases of cats purring when they are at the vet getting examined, for example – this is pretty much never a time when a cat feels happy and at ease!
Be sure to note down anything else that seems unusual that may be related to the purring and hiccupping. Is your cat eating and drinking normally? How is everything in the litter box? In noting down any details, you may not initially see a connection between them.
But remember, your job as your cat's owner is just to notice what may be out of the ordinary and your vet's job is to put two and two together to help your cat feel better!
Hiccups in Older Cats
The aging process is typically no more comfortable for felines than it is for their people. Things start to wear out and stop working quite so perfectly.
Your cat's immune system may become more susceptible to allergens and illness. Overall, the reasons for hiccups in older cats do not differ from the reasons for hiccups in younger cats.
But because your cat is at a later stage in life, it is doubly important to have your veterinarian check for underlying potential causes ranging from allergies to hairballs to cancer.
How To Get Rid of Cat Hiccups
As with all feline ailments, figuring out how to get rid of cat hiccups depends on identifying the root cause as best as you can.
This may take a bit of time, but don't wait too long either.
Try keeping a daily journal and note down what happened just before the hiccups began.
Your notes may help your vet solve the mystery so your cat can feel better.
For example, if your cat is eating too quickly and swallowing too much air, invest in a slow feeder bowl or a treat ball to help him slow down at mealtime.
Similarly, if the food you are feeding may be causing gas, it can be helpful to talk to your vet about trying a limited ingredient diet (L.I.D.) to see if the hiccups stop.
If your cat has hairballs, ask your vet about the appropriate remedy to break up the hairball safely.
Some hiccupping cats can suffer from allergies or asthma, which need treatment in their own right.
If your cat hiccups while purring more than occasionally, remember this can be an indication of stress or discomfort rather than contentment and a vet visit is in order.
Can You Prevent Hiccups?
Every time you've ever had hiccups, you have probably wished there was some reliable way to prevent them… or at least get them to stop.
Sometimes hiccups start from something as simple as swallowing the wrong way or gulping in a breath of air at the wrong moment.
Just as there isn't a known way to completely prevent human hiccups (at least not yet), there isn't any surefire known method for how to prevent cat hiccups at this time.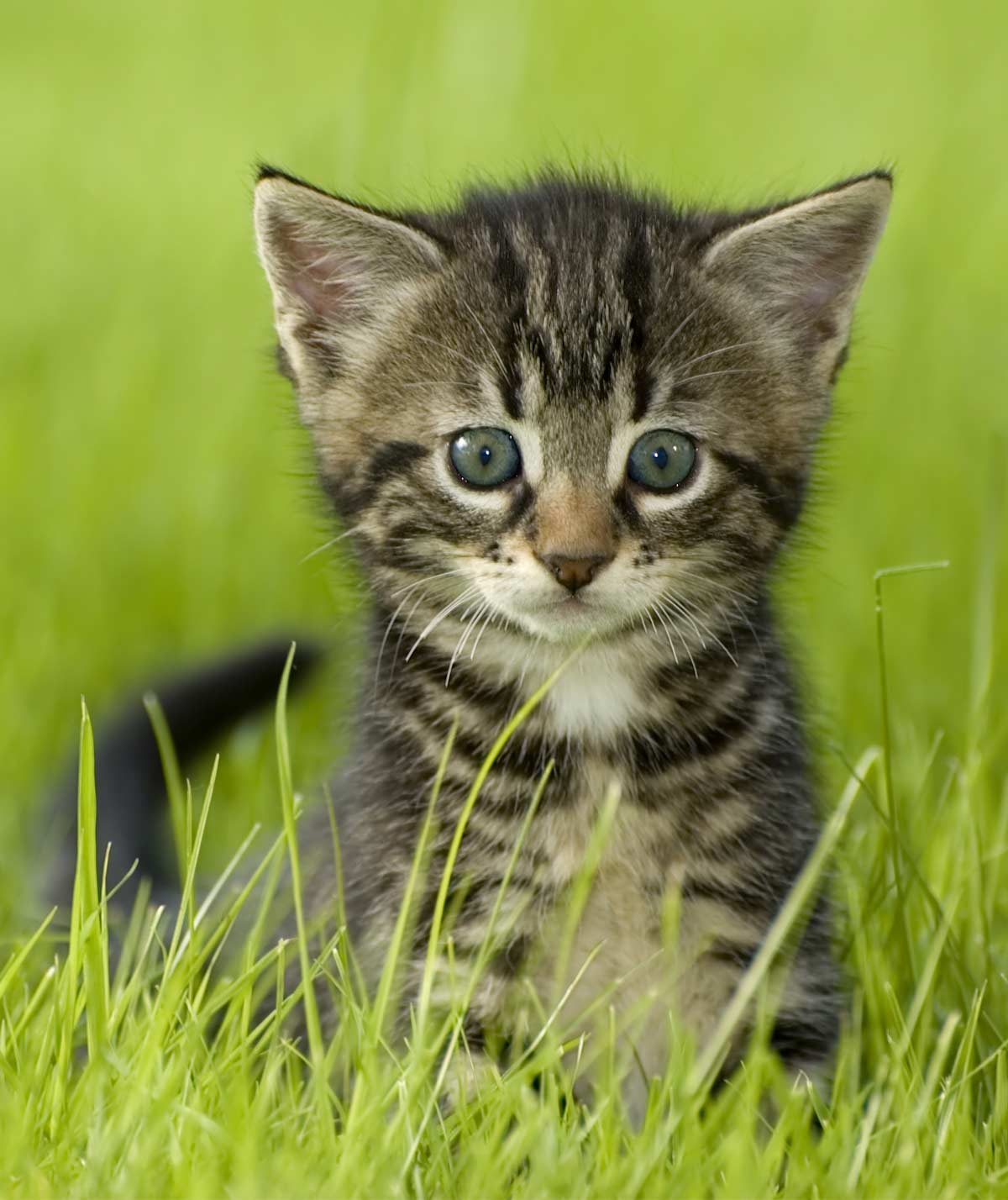 Help! My cat is hiccuping!
Most cat owners have at least one story about "that time when" their cat had hiccups. But if the hiccups do not resolve, it is time to take them seriously and give your veterinarian a call.
Feline veterinarians caution against waiting when the symptom is one that may potentially be causing your cat to have trouble breathing.
Since the research into feline hiccups is so incomplete, the best course of action is to call your vet, describe what is happening, how long it has been happening, and anything you can recall that occurred just before it started happening, and then follow the advice given.