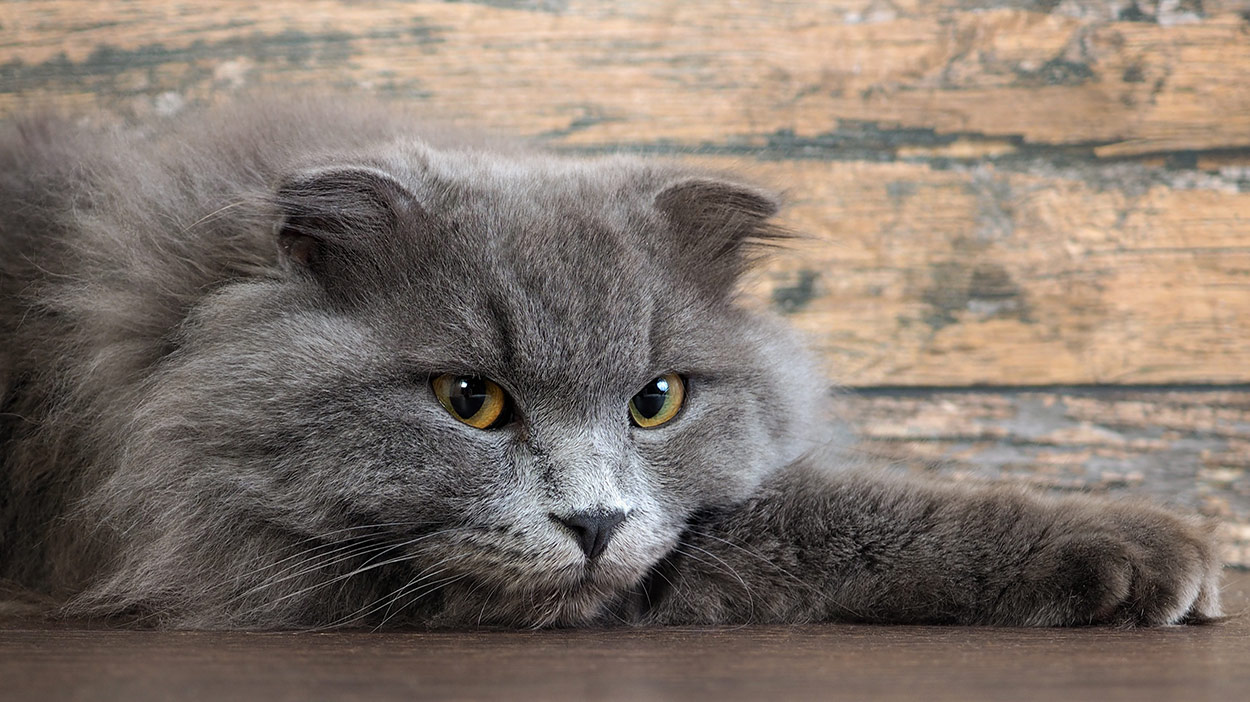 Today we're dealing with hot spots on cats, from symptoms to skin saviors.
We all love our cats, and strive to keep them healthy.
If you notice skin irritation on your pet, you might wonder if it could be hot spots.
Here's everything you need to know about what causes hot spots on cats, how to recognize them, and cat hot spot treatment.
What are hot spots on cats?
Hot spots are small areas of skin that become highly irritated.
Cat skin hot spots may also be referred to as pyotraumatic dermatitis and acute moist dermatitis.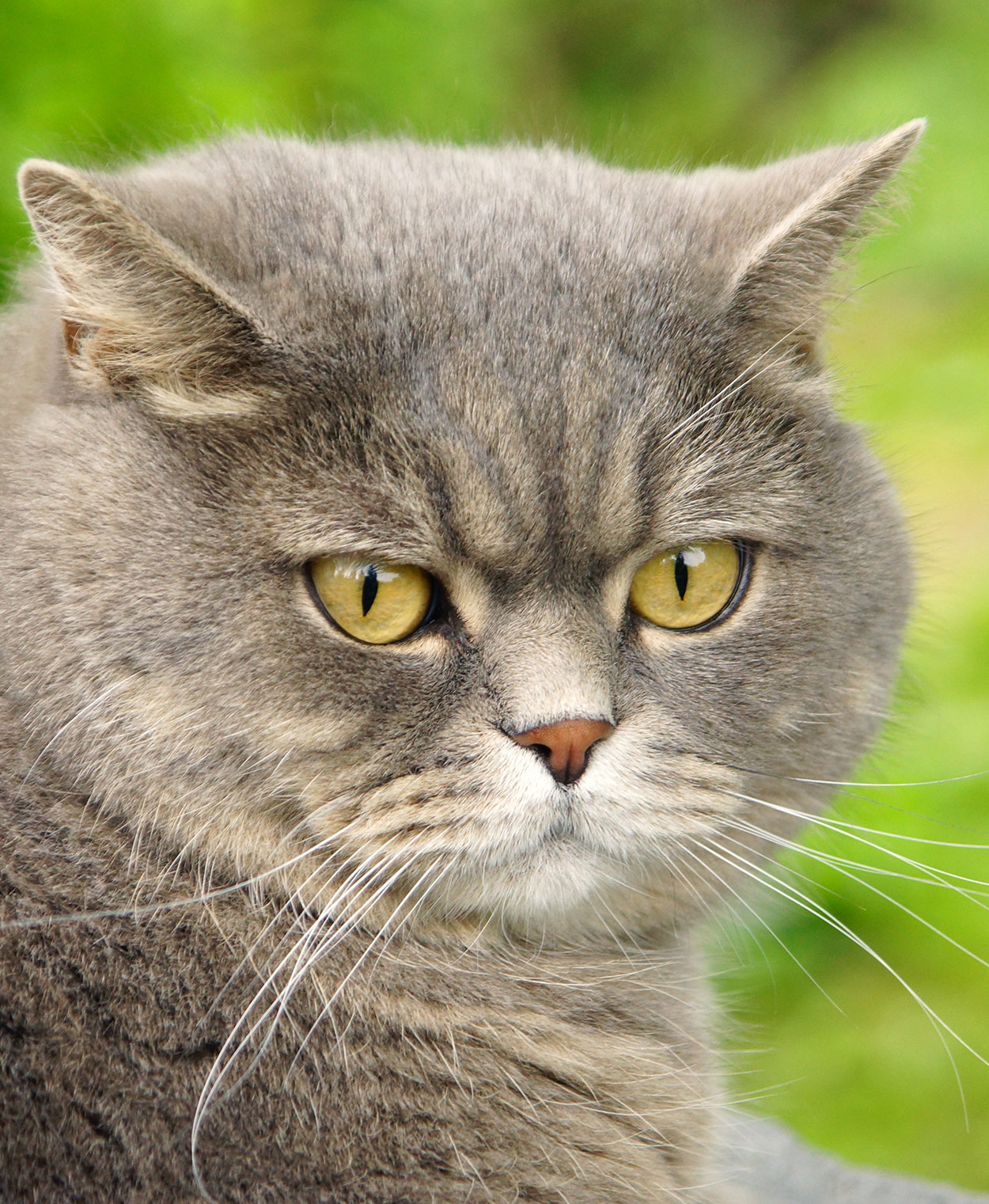 In fact, "hot spot" is a popular catch-all term used for both these conditions, and sometimes other types of irritated skin spots too.
Therefore it's not considered an actual veterinary diagnosis, but can instead refer to a variety of skin problems.
Skin irritation is a relatively common issue for cats, but before we learn how to relieve hot spots on cats, we must first understand the causes and warning signs of the condition.
What do hot spots on cats look like?
Hot spots are patches of itchy, irritated, inflamed skin.
If left untreated, the condition can also cause sores and pus, resulting in further irritation for our furry friends.
Often times a hot spot will lead to a bald area, caused by your cat biting and scratching where they can feel an itch.
Hot spots can take a long time to heal because it can be difficult to get your cat to stop scratching the area.
Why do cats get hot spots?
Typically a hot spot will start as a minor irritation, caused by dryness, fleas, or a scratch, etc., that gets worse as your cat scratches and licks it.
Hot spots are generally caused by cats scratching, chewing or biting their skin to relieve itchiness.
The cause of the initial irritation can vary, but ultimately the actual cause of the hot spot is usually the cat's scratching activity.
Hot spots can occur in all felines, but cats with allergies and a history of fleas may be more prone to the condition.
Hot spots are also more common in cats with longer, thick hair which traps moisture close to the skin and slows down healing.
What causes hot spots on cats?
There's no straightforward answer to this question, as there are a variety of potential causes.
All hot spots begin with an itch, but an irritant which leaves one cat climbing the walls might go completely unnoticed by another.
These are some of the common culprits which trigger itchiness in cats.
One of them may stand out for you as the probable cause of your cat's hotspots, or you might need your vet to help you narrow it down.
Parasites
Fleas, mites, mosquitos and other parasites can cause significant irritation for cats.
This irritation can cause the cats to scratch, which further irritates the skin.
Some cats have the real misfortune of being hypersensitive, or allergic, to flea bites, which makes them feel even itchier.
In fact skin problems caused by flea bites on flea-allergic cats are one of the most commonly seen skin problems in veterinary clinics.
Allergies
Flea bite allergies are not the only sensitivity that can lead to hot spots on cats.
Cats can also be allergic to food or medicines, substances they inhale (such as pollen and grass seeds) and things they touch (a new washing detergent on their bedding for example).
These allergies often result in skin irritations and itching, which can easily lead to hot spots.
In fact, one review of 1407 case studies found that a third of cat skin problems are the result of allergies (although not all of these skin problems will have included hot spots).
They even found some predictors of whether a cat is more or less likely to suffer allergic dermatitis.
Tom cats and older cats are more susceptible than females and cats under two years old, and the Himalayan cat breed is particularly vulnerable (which suggests a hereditary component).
Other health issues
Other health problems in cats, such as infections and pain, can also cause hot spots.
Cats experiencing itchiness caused by internal or external infections may scratch at the area to find relief.
Likewise, felines with pain caused by arthritis or injury may scratch and gnaw at the area routinely.
In short, any sort of irritation can lead to hot spots.
Most of the time they are caused not by the initial irritation but by the cat's reaction to that irritation.
Symptoms of hot spots on cats
Depending on the length of your cat's coat, a hot spot might be easy to seen or tucked out of sight.
All cats should be given a hand with grooming at least once a week, which isn't just great for their appearance and a time to bond, but a perfect opportunity to catch hotspots early.
In between brushing, these are also signs that might find a hot spot under your cat's coat if you take a look:
Cats with hot spots will regularly lick and itch the area, which usually worsens the symptoms, and sets up a vicious itch/scratch cycle.
Matted hair is also common with hot spots, as is hair loss.
Some cats with longer hair may develop thick, matted hair, while some may develop bald spots.
Visible skin may become red and inflamed, and you may spot weeping fluid or pus on their coat.
Affected areas may also be physically hot to the touch, due to localized inflammation.
When to seek help for hot spots on cats
If you notice your cat scratching or itching more than usual, first check for fleas.
Seek the advice of your vet whenever you notice abnormal scratching or biting which can't be explained by fleas.
Hot spots can worsen rapidly, so the earlier you can begin treatment the better.
A veterinarian will also be able to identify the underlying cause of the irritation.
Often times, the treatment of the actual hot spots is relatively simple – but finding out the root cause of the initial irritation can be challenging, and your vet might use diagnostic tools such as taking blood samples and skin swabs.
Be prepared to talk to your vet about your pet's diet, home environment, known allergies, etc.
Cat hot spot treatment
Watching your cat itch is horrible, so naturally finding a cat hot spot remedy is at the forefront of your mind.
If you're wondering how to treat a hot spot on a cat, there are a number of different approaches.
Your vet will know which will give your cat the quickest relief.
They may recommend a hot spot spray for cats to relieve their symptoms.
Hot spot medications such as sprays and gels prescribed by vets often contain a steroid such as hydrocortisone.
Hydrocortisone minimizes itchiness so that your cat leaves the area alone and it has a chance to heal.
If that's not enough, your cat might need to wear a cone to put the hot spot out of reach for while.
In some cases where the broken skin has become infected, antibiotics may be recommended.
Back at home, your vet may recommend keeping your cat's fur short around the affected area to aid air circulation, and gently cleaning the area with salt water.
Natural cat hot spot treatment
There are some natural hot spot treatments for cats, but we recommend seeking the advice of a licensed veterinarian before using over the counter remedies.
These remedies often rely on ingredients such as oats to reduce inflammation and itchiness, and promote wound healing.
And whilst oats can help do those things, they won't manage it if there's an infection in the hotspot which needs to be tackled too.
So consult a vet to find out which cat hot spot treatment is going to soothe your cat quickest.
Preventing hot spots on cats
There are some steps that you can take to reduce the risk of cat hot spots.
For one, ensuring a clean home environment is important, particularly for cats that have known allergies.
Keep an eye out for areas where your cat is struggling to wash themselves, and lend a hand.
Matted fur can reduce airflow to the skin and create a moist environment which attracts parasites and bacteria.
Beyond that, just keep an eye on your feline friend.
Watch for abnormal scratching and biting, and act quickly if something seems amiss.
When in doubt, contact your veterinarian.

Hot spots on cats: Summary
Hot spots are a relatively common condition for cats, particularly those with longer hair and cats with known allergies.
While not life-threatening, they can cause a lot of irritation and pain for cats.
Treatment is usually a two step process: treat the actual hot spot to reduce irritation, and then work to identify the root cause of that irritation.
If your cat is prone to regular hot spots, you may be able to treat repeat episodes at home.
But for most owners, seeking veterinary advice is highly recommended.
Does your cat get hot spots?
Do you know what causes it?
Which remedies give them the most relief?
Please share you experiences with other cat parents in the comments section below.
Resources
Lund, E. M., Armstrong, P. J., Kirk, C. A., Kolar, L. M., & Klausnor, J. S. Health status and population characteristics of dogs and cats examined at private veterinary practices in the United States. JOURNAL-AMERICAN VETERINARY MEDICAL ASSOCIATION. 1999
Hill, P., Lo, A., Eden, C. A. N., Huntley, S., Morey, V., Ramsey, S., Thorpe, E. Survey of the prevalence, diagnosis and treatment of dermatological conditions in small animals in general practice. The Veterinary Record, 2006.
Paterson, S. Manual of skin diseases of the dog and cat. John Wiley & Sons. 2009.
Gross, T. L., Ihrke, P. J., Walder, E. J., & Affolter, V. K. Skin diseases of the dog and cat: clinical and histopathologic diagnosis. John Wiley & Sons. 2008.