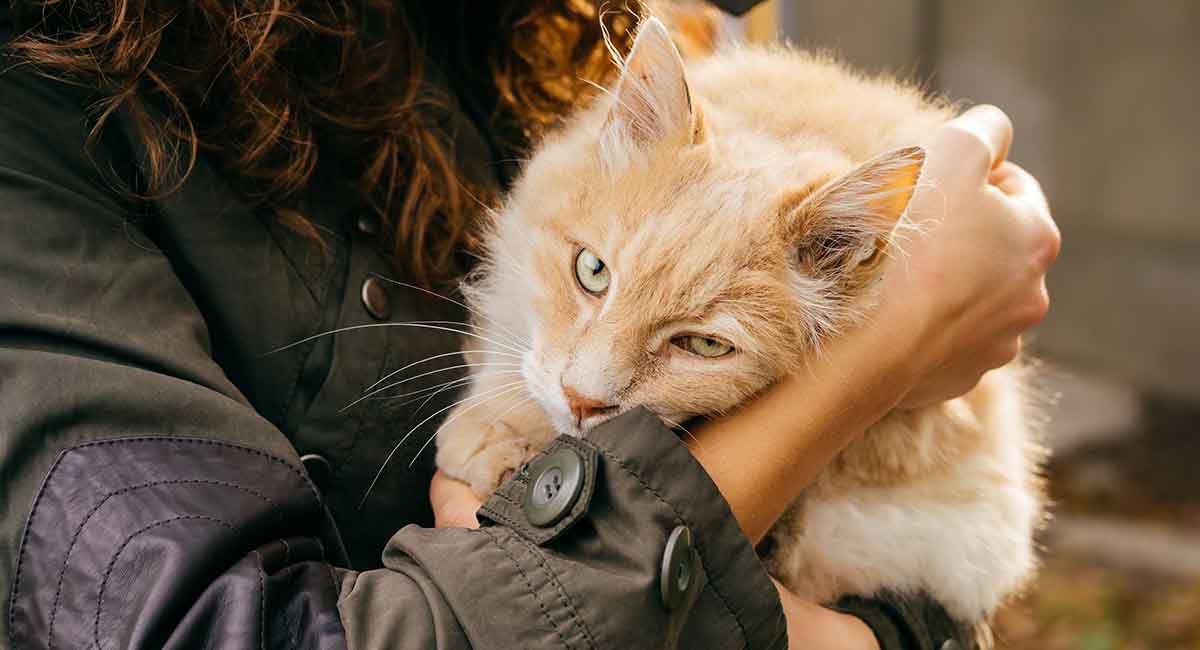 Metacam for cats is a Nonsteroidal Anti-Inflammatory Drug (NSAID). It's a moderately potent painkiller which veterinarians typically prescribe for arthritis, pain, and inflammation in animals. The drug is available as an injection or suspension. If used properly, Metacam is considered a safe drug for cats. However, repeated usage and overdoses of Metacam can lead to kidney failure. So make sure you follow your veterinarian's instructions exactly to prevent accidental overdose.
Metacam for Cats FAQs
Our readers often ask these questions about Metacam for cats.
Can You Use Metcam to Treat Injuries for Cats?
Yes, Metacam works for managing pain and reducing the inflammation that comes with injuries. Vets recommend the medicine for pain, inflammation, arthritis, and even tumors and after surgeries.
What Are the Side Effects of Metacam for Cats?
In general, cats do well with Metacam. But side effects can occur. The more common side effects include loss of appetite, vomiting, diarrhea, and dark stools due to stomach ulceration. Some cats have experienced kidney issues, as we'll see below. Other rare adverse effects may occur. So please contact your vet if you have any concerns about your cat.
Do You Need a Prescription for Metacam for Cats?
Yes, you'll need a prescription from a veterinary surgeon to buy Metacam for your cat.
Can Cats Take Human Metacam?
If you're unable to access Metacam, you may — with your vet's approval — be able to give your cat aspirin (an NSAID for humans). Experts recommend that you do not give pets aspirin more than two days in a row. You should also steer clear of the medication if your dog is already on Metacam and actively using it.
How Long Does It Take Metacam for Cats to Work?
If Metacam is working, you should see the maximum effect approximately 8 hours after administration. However, if your cat is just using Metacam for the first time, it may take 3 or 4 days to see a response. Ultimately, experts say if nothing happens in 10 days, you should try another pain medication.
What Is Metacam for Cats?
Metacam is an NSAID.
NSAID stands for Nonsteroidal Anti-Inflammatory Drug. You may be familiar with human NSAIDs like Ibuprofen. Or perhaps you know other common veterinary drugs, like carprofen.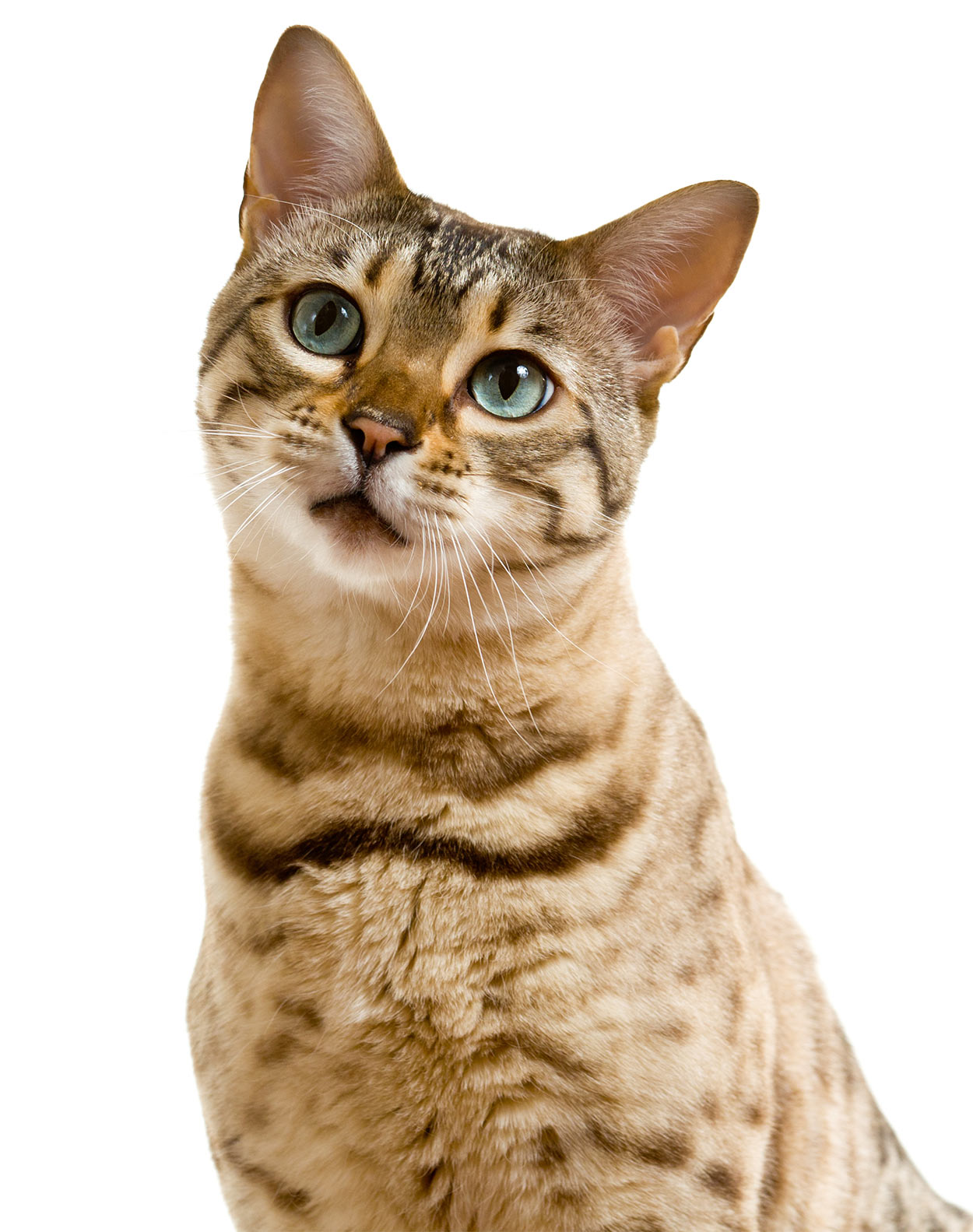 Vets commonly use NSAIDs to treat pain, inflammation, and osteoarthritis. They work in dogs, cats, and other animals.
You may also hear Metacam referred to as meloxicam. Meloxicam is the generic name for Metacam. However, experts sometimes use the names interchangeably.
Metacam has anti-inflammatory, pain relieving, and fever reducing qualities. These features make it a useful drug for dealing with certain medical conditions in cats.
Research does indicate that NSAIDs are effective in treating acute and chronic pain in cats. But, there are serious risks associated with NSAID use in cats. It only makes sense then that pet owners be aware of these.
NSAIDs for Cats
NSAIDs are drugs which reduce inflammation by reducing the production of prostaglandins. Prostaglandins promote inflammation, pain, and fevers in the body. However, these chemicals (prostaglandins) also have some good functions. They help platelets clot blood and also protect the stomach's lining.
That's why overdosing on NSAIDs can be dangerous, both for humans and cats. NSAIDs can reduce pain, inflammation, arthritis, and even fevers.
What Is Metacam Used for in Cats?
Metacam is approved for use in cats in both the U.S. and the U.K. However, some uses are considered "off-label" in the U.S.
A look at the manufacturer's U.S. and U.K. websites quickly shows the differences.
Metacam for Arthritis in Cats
The UK website advertises Metacam as "the most popular medicine used by vets in the UK to treat arthritis in cats." On the U.S. website, though, they only advertise Metacam for post-operative pain relief.
Meloxicam is most commonly prescribed in the U.S. for post-operative pain in cats.
They administer it as an injection and i provides proven pain relief to cats after surgeries. So they would give it after procedures like spaying or neutering or orthopedic procedures.
In the UK, Metacam is used as a post-operative pain therapy. It is also useful as chronic pain management in much lower doses, usually to treat feline osteoarthritis.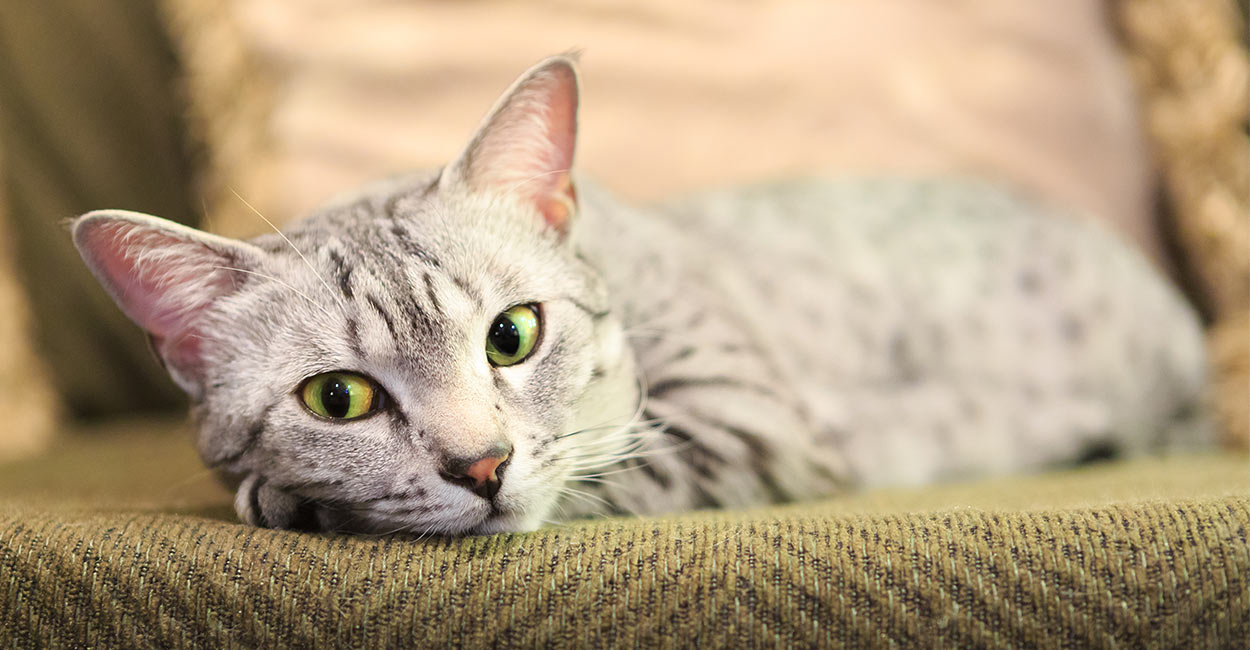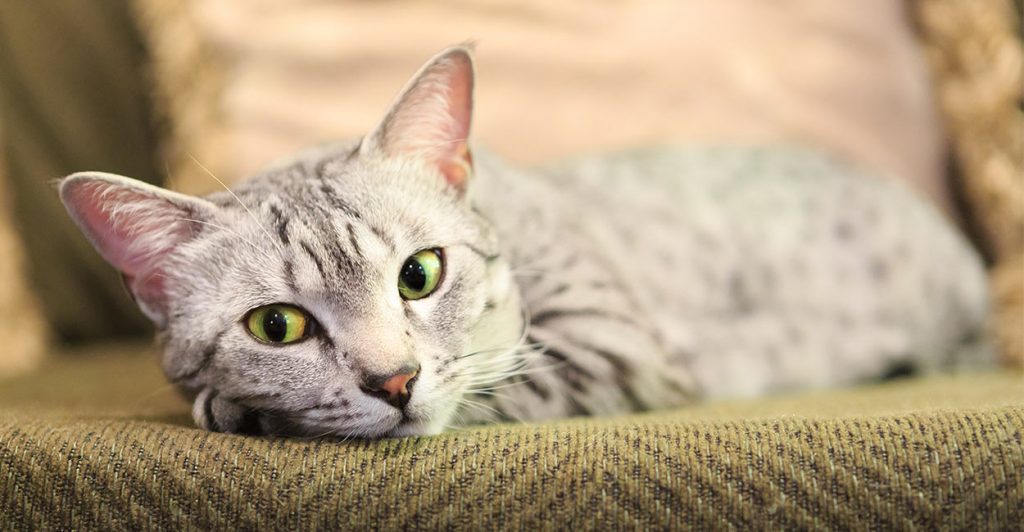 Metacam for Pain Relief in Cats
U.S. veterinarians and researchers are constantly exploring different options for treating chronic pain in cats. They've also turned to Metacam as a possible therapy. Therefore, it's possible your U.S. veterinarian has prescribed your cat Metacam for arthritis. If so, they may have mentioned that this is considered "off-label" usage.
Understandably, this can be disconcerting for cat owners, but there is no need to panic. How long does it take Metcam to work for cats? As mentioned in our FAQs, Metacam takes about 8 hours to reach its maximum effect.
How to Give Metacam to Cats
Metacam is available in two forms for cats: an injection or an oral suspension.
In the U.S., the oral suspension is not officially approved for use in cats. However, it is frequently used off-label to treat chronic conditions. And it is approved for use in Europe, Canada, Australia and New Zealand.
The suspension can come in an oral spray or a liquid, and should be given with food. You can add it to the food or pour directly into your cat's mouth. Of course, this would depend on your cat's temperament and eating habits.
Also keep in mind that for smaller dogs, you should only add the suspension to their meals. Never pour directly in their mouths, to avoid overdose.
Metacam is only available upon your vet's prescription. So make sure you follow the instructions on the packaging or the written instructions of your veterinarian. If you're ever without Metacam, and are wondering whether to give your dog a human NSAID, you can use aspirin. However, this should only be a temporary fix as aspirin is quite a strong NSAID.
Metacam injections are typically used to treat acute pain in cats, especially after surgery. Your veterinarian will administer the injection while your cat is in the animal hospital, which means all you have to do is watch out for signs of adverse reactions.
Metacam Dosage for Cats
Searching the internet for Metacam dosages can also be dangerous, especially if you live in the U.S. and are administering Metacam to your cat off-label.
Since Metacam is prescription only, your veterinarian will provide you with an appropriate dosage for your cat. Adjusting your cat's dosage based on information you've found online is tempting, but can lead to adverse side effects.
Always follow your veterinarian's instructions, and consult them before you make any changes.
The dosage of Metacam prescribed to your cat may match the manufacturer's guidelines exactly.
Sometimes, however, veterinarians alter the dosage based on other factors, like concurrent health issues.
If your cat's Metacam dosage doesn't look right to you, play it safe and ask your veterinarian for clarification. Experts recommend that you always use the lowest effective dose for the shortest duration. consistent with individual response.
Metacam oral suspension usually comes with a dosing syringe. It's generally calibrated to deliver the daily maintenance dose in pounds.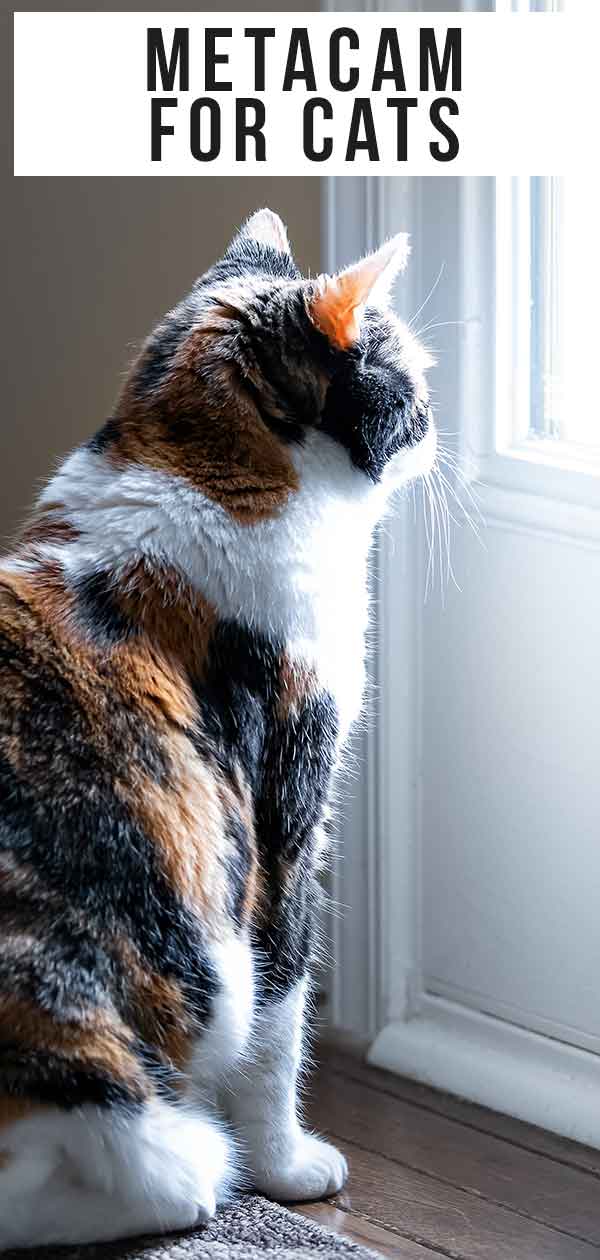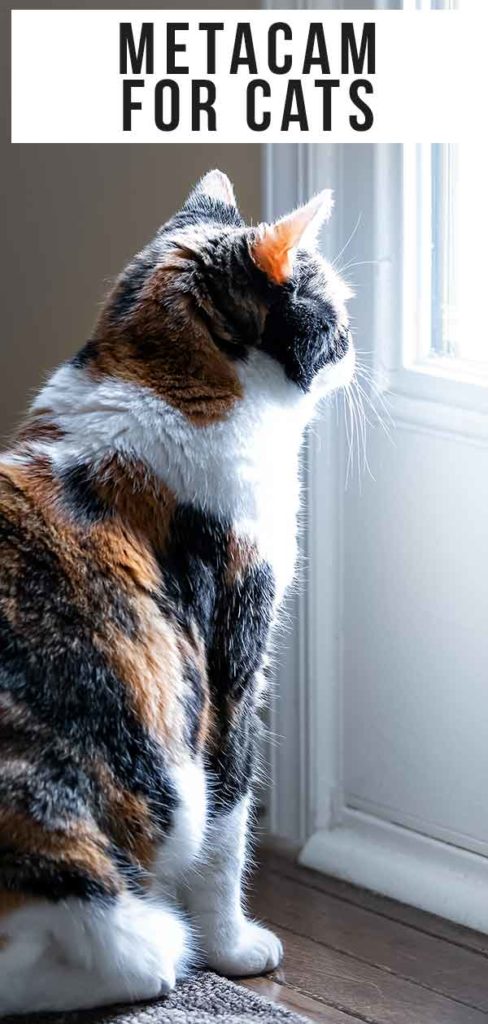 Metacam for Cats Side Effects
No medication is without potential side effects. So unless your vet absolutely declares it a no-no, you needn't avoid Metacam for your cat.
Nonetheless, cats metabolize certain drugs more slowly than dogs. This, combined with the high rates of kidney decline in felines, can lead to serious adverse effects when using NSAIDs.
However, Metacam is generally safe for cats if used in accordance with your veterinarian's instructions.
The most common side effect of Metacam for cats is GI upset.
Your cat may experience vomiting, diarrhea, soft stools, and a loss in appetite. They may also develop changes in behavior, like increased or decreased activity levels. Skin irritation and stomach ulcers may also occur.
Single doses of Metacam injections in cats can occasionally lead to decreased kidney function. They may also experience anemia, and in rare cases, pain at the site of injection.
By now, you know that Metacam can lead to fatal kidney failure.
Risk Factors for Side Effects
In the UK, however, they've approved lower doses of Metacam to treat chronic pain. Their safety findings, along with guidelines from international and American veterinary associations, suggest that the benefits of Metacam often outweigh the risks of long-term NSAID use.
It's also worth noting that some cats are more at risk for adverse effects than others. Cats who have shown themselves sensitive to other NSAIDs in the past may be at an increased risk of complications. The same applies to cats with a history of kidney problems.
Use Meloxicam with care in cats with impaired liver, heart, and kidney function, bleeding disorders, and hypotension.
Experts have not established safe use of Metacam in pregnant or nursing cats or for cats under four months old. So, if you suspect your cat is pregnant, talk to your veterinarian.
You can minimize your cat's risk of side effects by following instructions and asking for clarification, as needed. It also helps to submit your cat to regular testing, and observe them for signs of changes in behavior.
If you notice your cat has any symptoms of adverse reactions to Metacam, contact your veterinarian immediately for further instructions.
Is Metacam Safe for Cats?
Metacam for cats is relatively safe.
However, if you've googled the medication, or read a U.S. product pamphlet, then you may have seen an alarming statement.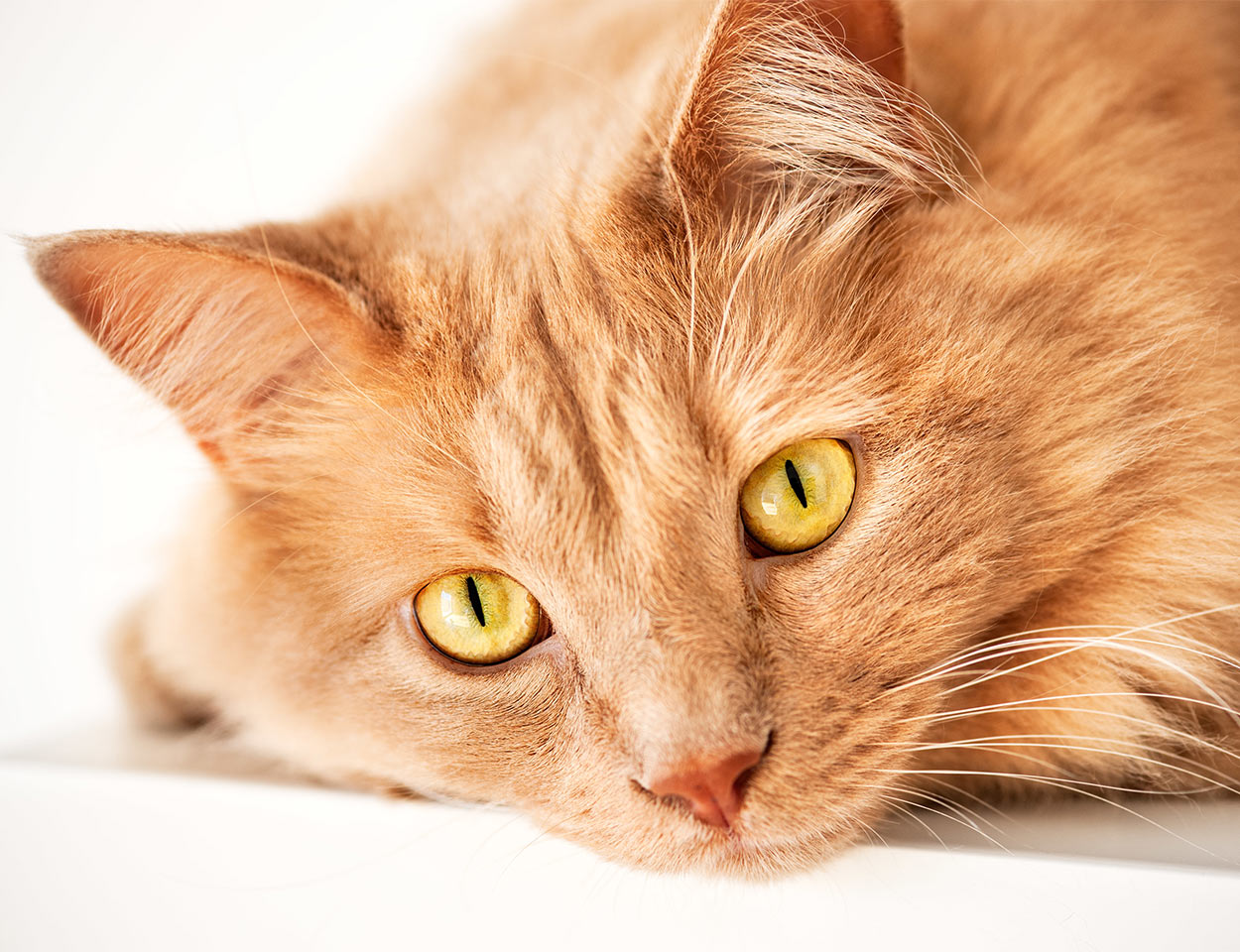 "Repeated use of meloxicam in cats has been associated with acute renal failure and death. Do not administer additional injectable or oral meloxicam to cats. See Contraindications, Warnings, and Precautions for detailed information."
In 2010, the U.S. FDA gave a black box warning for meloxicam.
Black box warnings are warnings that appear on drug information pamphlets. They are usually bordered, giving them their name, and call attention to any serious or life-threatening risks associated with the product.
Not all risks are common knowledge prior to widespread usage. So the FDA sometimes adds these labels after a drug has been in use for some time.
While this sounds scary, a black box label does not necessarily mean that a product is harmful to your cat.
In this case, the FDA had concerns that meloxicam was associated with renal failure and even death in cases of repeated use.
Therefore, as mentioned, there can be some side effects for certain cats, especially with high doses and overuse. But Metacam is mostly safe. More so when used according to your vet's recommendation.
Metacam for Cats Overdose
One of the largest concerns cat owners have about medications is the risk of overdose.
An overdose of Metacam, like other NSAIDs in cats, can lead to kidney failure and death.
Your vet will administer single injections for post-operative pain. However, Metacam remains in your cat's system for several days after dosing.
It is crucial to follow your veterinarian's instructions carefully. Do not administer any medications not prescribed by and discussed with your veterinarian after your cat receives a Metacam injection.
If your cat takes Metacam for chronic pain management, talk with your veterinarian about the safest way to administer the medication to your cat. Finally, be sure to check in with any other caregivers to prevent accidental overdose by double-dosing.
If you suspect that your cat has taken too much Metacam, or if you think you have administered another NSAID within a few days of your cat's Metacam injection, call your veterinarian.
Signs of liver failure or liver disease in cats include loss of appetite, weight loss, vomiting, diarrhea, excessive drooling, changes in behavior, and jaundice.
Drug interactions can also lead to complications. So, ask your veterinarian about any possible drug interactions between Metacam and your cat's other prescriptions or supplements. These could increase your cat's risk of bleeding, GI toxicity, liver toxicity or overdose, and can affect the efficacy of other medications.
The Metacam Controversy in Cats
The potential side effects of Metacam can be scary to some cat owners. However, other studies show promising safety margins and efficacy for use of NSAIDs in cats to treat chronic conditions like arthritis.
Plus, qualified vets in the UK and other parts of the world use Metacam to treat chronic conditions in cats.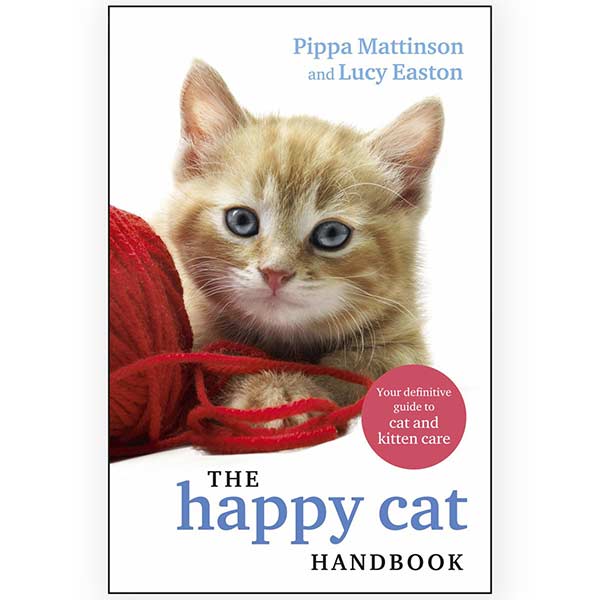 Perhaps the biggest safety concern for Metacam in cats is kidney failure.
Cats, especially older cats, are more likely to have kidney disease, as well as conditions like hyperthyroidism and liver disease. This can lead to adverse effects and further compromise kidney health.
Your veterinarian will likely want to do some bloodwork and perhaps some screening tests to make sure that your cat does not have another condition that could lead to complications.
But repeated usage of Metacam, especially in high doses, can indeed lead to kidney failure. So make sure you follow your veterinarian's instructions exactly to prevent accidental overdose.
Metacam for Cats
If your veterinarian has prescribed Metacam for cats, we strongly advise that you go with their decision. Metacam is a safe medication that helps cats manage pain, inflammation and fever. Although there can be a range of side effects, these are often rare and associated with an overdose of the medication.
We hope this information has helped to give you peace of mind over their drug choice. We're certain that by following your vet's instructions, your kitty finds Metacam for cats helpful.
Has your cat received Metacam? We'd love to hear about your experiences with Metacam for cats in the comments section below.
References and Further Reading
'Meloxicam.' Plumb's Veterinary Drugs.
Edwards, S. BSc, BVMS, MANZCVSc. 'Nonsteroidal Anti-inflammatory Drugs.' Merck Veterinary Manual.
Lascelles, D. BSc, BVS, CertVA, PhD, MRCVS, DSAS (ST), Diplomate ECVS &SCVS. 'Acute Pain in Cats: Treatment with NSAIDS.' Today's Veterinary Practice. 2014.
Meloxicam S. Noble et al
Long-term safety, efficacy and palatability of oral meloxicam at 0.01–0.03 mg/kg for treatment of osteoarthritic pain in cats M. N. Gunew
Metacam UK Website
Postoperative analgesia in the cat after ovariohysterectomy by use of carprofen, ketoprofen, meloxicam or tolfenamic acid L. S. Slingsby, A. E. Waterman-Pearson
Metacam. Frequently Asked Questions.
PetMD. Meloxicam.
VetStreet. Khully, P. VMD. My Top 10 List of Over-the-Counter Human Meds That Can Be Used on Pets.
Rx List. NSAIDS. Marks, J. MD, Ogbru, A. PharmD, MBA.
Mar Vista Animal Medical Center. Meloxicam.
Metacam for Cats has been extensively revised for 2019.
Your Amazing Cat!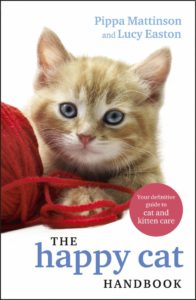 We are so excited to share our new book with you!
If you have enjoyed your visit to The Happy Cat Site we think you'll love The Happy Cat Handbook.
Written by the founders of this website including the author of the hugely successful Happy Puppy Handbook, it's packed with cat care information and fascinating cat facts.
Grab your copy today!