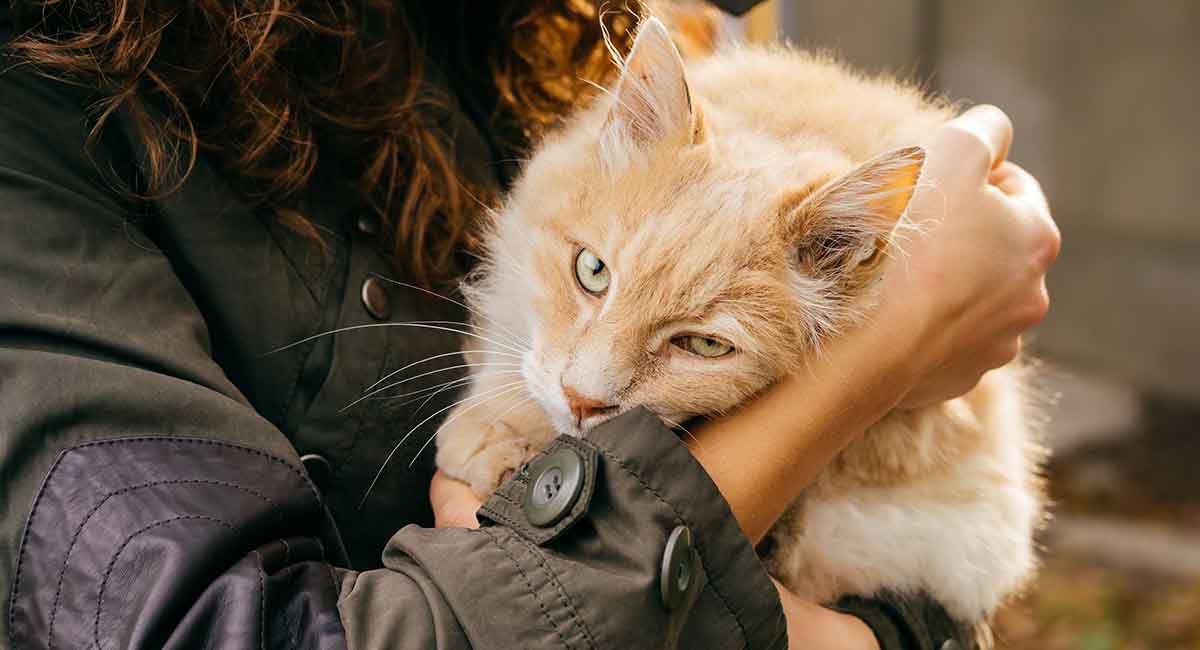 Metacam for cats is one of those drugs that raises more than a few eyebrows in the veterinary world. A Nonsteroidal Anti-Inflammatory Drug or NSAID, it is a moderately strong painkiller typically prescribed for arthritis, pain and inflammation in animals. However, not all countries agree that it is safe or on what it should be used for. Although the drug is available as an injection or suspension, only one of these can be used in the US right now.
Contents
What Is Metacam for Cats?
Metacam is an NSAID. NSAID stands for Nonsteroidal Anti-Inflammatory Drug. You may be familiar with human NSAIDs like Ibuprofen. These drugs reduce inflammation by reducing the production of prostaglandins. Prostaglandins promote inflammation, pain, and fevers in the body. However, these chemicals (prostaglandins) also have some good functions. They help platelets clot blood and also protect the stomach's lining.
Metacam has anti-inflammatory, pain relieving, and fever reducing qualities. These features make it a useful drug for dealing with certain medical conditions in cats.
How Long Does It Take to Work?
As a pain killer, you should see the maximum effect approximately 8 hours after administration. However, if your cat is just using Metacam for the first time, it may take 3 or 4 days to see a response. If nothing happens in 10 days, you have a chat with your veterinarian about trying another pain medication.
Treating Injuries and Post Surgical Uses
Meloxicam is most commonly prescribed for post-operative pain in cats. Vets administer it as an injection after surgeries. It is often given after spaying, neutering or orthopedic procedures. It is also potentially useful as chronic pain management in much lower doses, usually to treat feline osteoarthritis.
How to Give Metacam to Cats
Metacam is available in two forms for cats: an injection or an oral suspension. In the U.S., the oral suspension is not officially approved for use in cats. However, it is frequently used off-label to treat chronic conditions. And it is approved for use in Europe, Canada, Australia and New Zealand.
You can add it to the food or pour directly into your cat's mouth, if they let you! Metacam oral suspension usually comes with a dosing syringe.
Metacam Dosage for Cats
Since Metacam is prescription only, your veterinarian will provide you with an appropriate dosage for your cat. Adjusting your cat's dosage based on information you've found online is tempting, but can lead to adverse side effects.
Sometimes, veterinarians veer from the standard dosage based on other factors, like other health issues. Your pet physician will always give the lowest effective dose for the shortest possible time.
Side Effects
No medication is without potential side effects. Cats metabolize certain drugs slowly. This, combined with the high rates of kidney decline in felines, can lead to serious adverse effects when using NSAIDs.
The most common side effect of Metacam for cats is GI upset. Your cat may experience vomiting, diarrhea, soft stools, and a loss in appetite. They may also develop changes in behavior, like increased or decreased activity levels. Skin irritation and stomach ulcers may also occur.
Single doses of Metacam injections in cats can occasionally lead to decreased kidney function. They may also experience anemia, and in rare cases, pain at the site of injection.
Risk Factors
Some cats are more at risk for adverse effects than others. Cats who have shown themselves sensitive to other NSAIDs in the past may be at an increased risk of complications. The same applies to cats with a history of kidney problems.
You can't use Meloxicam in cats with impaired liver, heart, and kidney function, bleeding disorders, and hypotension. Experts have not established safe use of Metacam in pregnant or nursing cats or for cats under four months old.
Is Metacam Safe for Cats?
In 2010, the US FDA gave a black box warning for meloxicam. While this sounds scary, a black box label does not necessarily mean that a product is harmful to your cat. In this case, the FDA had concerns that meloxicam was associated with renal failure and even death in cases of repeated use.
In Case Of Overdose
One of the largest concerns cat owners have about medications is the risk of overdose. An overdose of Metacam, like other NSAIDs in cats, can lead to kidney failure and death.
Your vet will administer single injections for post-operative pain. However, Metacam remains in your cat's system for several days after dosing. It is crucial to follow your veterinarian's instructions carefully. Do not administer any medications not prescribed by and discussed with your veterinarian after your cat receives a Metacam injection.
Metacam for Cats
If your veterinarian has prescribed Metacam for cats, we strongly advise that you go with their decision. Metacam is a safe medication that helps cats manage pain, inflammation and fever. Although there can be a range of side effects, these are often rare and associated with an overdose of the medication.
Has your cat received Metacam? We'd love to hear about your experiences in the comments section below.