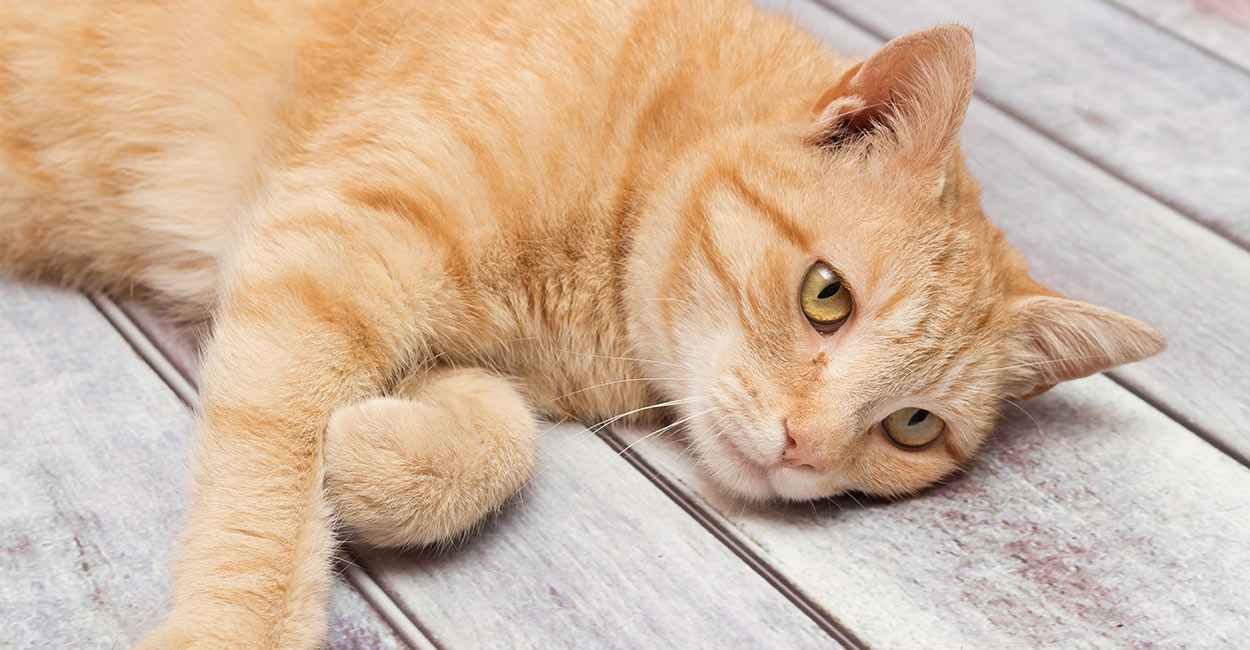 These days many pet owners are interested natural antibiotics for cats.
In this article we take a look at foods and materials which are naturally antibiotic or antimicrobial.
And we find out whether they can supplement or ever take the place of pharmaceutical antibiotics.
Natural antibiotics for cats
People are drawn to natural remedies for all kinds of personal reasons.
And veterinary medicine, like "people" medicine, is increasingly open to finding gentler, naturally-sourced, effective treatments for a wide range of health issues.
As a cat owner, of course you want your pet to have the best possible medical care!
With your veterinarian's blessing, natural antibiotics for cats can sometimes form part of a safe and effective course of treatment.
Cat infections
Bacteria and fungi are the most common causes of infection.
Because many different bacteria, fungi and microorganisms can cause infection, there are different types of antibiotics to treat different types of infections.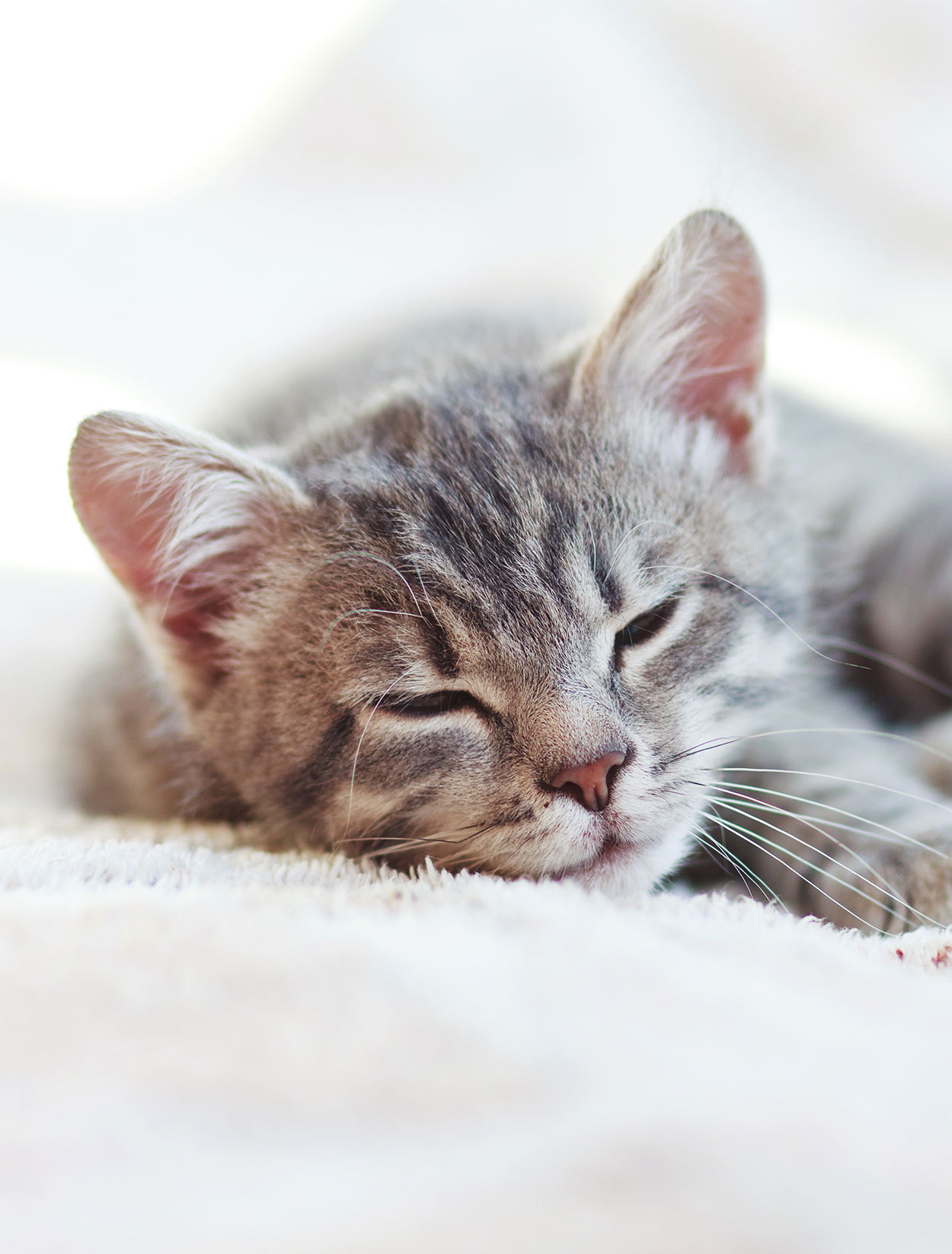 In veterinary medicine, as in "people" medicine, there are two main categories of antibiotics: "broad function" and "narrow function."
The former can effectively treat infection from a wide variety of possible causes, while the latter targets only specific types of microorganisms.
Veterinarians follow these general steps when using antibiotics (either synthetic or natural) to treat pets:
Identify the microorganism(s) causing the infection.
Choose the right cat antibiotic for the job.
Build up enough of that antibiotic in your cat's body to fight off the infection.
Find the right dosage strategy to maximize results while minimizing side effects.
Add in additional supports as needed to help your cat's immune system absorb and use the medication to fight off the infection. For example, your vet may prescribe a high-quality probiotic for your cat to take along with the natural antibiotic.
Using natural antibiotics for cats
It can be all too easy to discount the power of natural antibiotics and think "oh it's just a plant."
But did you know the synthetic medication we call "aspirin" was originally developed from the bark of willow trees?
There is no doubt that natural antibiotics for cats deserve to be taken just as seriously, and handled just as carefully, as any commercially-produced synthetic antibiotic.
This is especially relevant today, when increasing numbers of known bacteria, fungi, parasites and other infectious microorganisms are becoming resistant to our most popular and trusted antibiotics (natural and synthetic alike).
Using natural antibiotics for cats safely
Just because they occur in nature, this does not mean that naturally-occurring antibiotics are not powerful and even potentially dangerous medicines in their own right.
This means you should never try to treat and dose your cat with natural antibiotics at home!
You should only use natural antibiotics with your veterinarian's consent and according to your vet's specific dosage recommendations.
Furthermore, since natural antibiotics are freely available through health food stores without any regulation, there is enormous variation in potency and quality.
For best results, ask your veterinarian for a product recommendation.
This sad story proves just how damaging it can be to you and your pet if you try to diagnose and treat your own cat without a veterinarian's guidance.
Types of natural antibiotics for cats
As research into use of natural antibiotics in veterinary medicine continues, more potentially valuable natural antibiotics are being tested and studied.
These some of the substances being studied for their natural antibiotic properties at the moment.
None of them have been tested on cats under controlled clinical conditions yet.
For some, we have yet to find out which bacteria they work against, and how they work.
In the future when we understand them better, vets might even be able to prescribe them in the correct concentrations to treat common infections.
In the meantime, this list is only intended as an insight into the natural antibiotics which are of most interest to the scientific community at the moment.
1. Manuka honey
Manuka ("mahhh-new-kah") honey is definitely having its day in the sun as a natural antibiotic.
This special type of honey is the product of New Zealand bees who visit the manuka tree to feed on nutritious nectar and pollen.
Manuka honey, like all types of honey, has some level of antiseptic, disinfectant and antibiotic properties.
For most honeys, researchers think this is due to low concentrations of hydrogen peroxide in the honey.
In addition to hydrogen peroxide, manuka honey contains other antibiotic compounds which help suppress bacterial growth even more, and kills some strains all together.
Fans have nicknames this the Unique Manuka Factor, or UMF.
The higher the UMF, the more potent the honey.
What is interesting though, is that the UMF of manuka honey can vary from one batch to the next.
Manuka honey is being used to aid in wound healing, burns, ulcers, abscesses, skin conditions, diabetes and (in humans) bed sores.
2. Bee propolis
Bees make propolis to seal up cracks and gaps in their hive – sort of like humans use caulking and grout to seal windows and tubs.
Propolis is a mixture of just two substances: bee saliva (yes, bees have saliva!) and tree resin.
Intriguingly, this super-simple recipe results in a substance that is chock-full of amino acids, polyphenols, natural steroids and powerful antimicrobial and antibiotic properties.
Bee propolis is not a new treatment – archeological evidence indicates this treatment has been in use for medicating humans since 350 B.C.
The National Institutes of Health reports bee propolis is commonly used for upper respiratory tract infections, colds, infections with flu symptoms, wound healing, burn treatment, skin blemishes, herpes simplex, dermatitis, candida (yeast overgrowth), parasitic infections and even to help fight tumors and cancer.
For felines, bee propolis might also have the potential to treat upper respiratory infections, cold symptoms and skin wounds (such as bites and abcesses).
Some forms of arthritis may also respond well to bee propolis.
3. Colloidal silver
Colloidal silver is made up of – you guessed it – small particles of the metal silver.
In colloidal silver these particles are very tiny and are suspended in water.
This is another ancient treatment – Hippocrates, the father of modern medicine, recorded using it in the fourth century B.C.
Colloidal silver has a long history in human medicine as a germicide (antiseptic) and disinfectant.
It predates modern synthetic antibiotics as the remedy of choice for wounds, eye issues, viral ailments, bacterial and fungal infections and even surgical sutures.
Colloidal silver use in felines is less well documented but could one day have merit.
4. Oil of oregano
Oil of oregano has shown antibiotic action against common dangerous infectious pathogens, including salmonella, E. coli and staphylococcus, under laboratory conditions.
Along with tea tree oil, cassia and white thyme, it is now being used to treat livestock feed and pet food, and for disinfection and sanitation purposes.
Some veterinarians are beginning to use oil of oregano (diluted for safety) to treat ear and oral infections, fungal/bacterial/parasitic infections, wounds, burns and rashes, abscesses and boils, and for cold and flu-like symptoms.
5. Echinacea
Not an antibiotic, but another natural supplement which might could be a valuable support act to natural and synthetic antibiotics,
Echinacea's red carpet entrance into the world of natural medicine has come and gone, but because of that, this is one herbal supplement that has proven its worth and is here to stay.
Echinacea is a naturally occurring herb that stimulates immune system function, giving it a potential role when your cat is fighting off an infection.
Echinacea has also been shown to be useful in fighting off cold and flu symptoms, upper respiratory tract infections and stomatitis (when combined with conventional treatments).
Natural antibiotics for cat health
Even if you think you know exactly what is causing your cat to feel unwell, it is important to remember that your cat may be quite a bit sicker than you realize.
Animals are famous for hiding illness as best as they can to avoid appearing weak or vulnerable.
This even applies to domesticated pet animals like dogs and cats that haven't really had to worry about being in the food chain for centuries!
So before you decide to self-prescribe natural antibiotics for a cat's abscess or natural antibiotics for a cat's respiratory infection, be sure to get a firm diagnosis from your veterinarian.
When to avoid natural antibiotics for cats
For example, let's say your cat is exhibiting symptoms that appear to suggest she has a respiratory infection.
Did you know respiratory infections can be viral or bacterial?
So if your cat's infection is viral, antibiotics won't help.
Even if your vet's tests show that the infection is bacterial, it is still important to know the specific strain of bacteria to choose the right treatment.
Natural antibiotics for kittens
Never use antibiotics as the first line of treatment for kittens.
If you think your kitten might have an infection of any type, they need to see a vet.
Kittens' tiny bodies and immature immune systems can be quickly overwhelmed by an infection, so they need safe, effective treatment, as quickly as possible.
Furthermore, veterinarians say use of antibiotics too early in a kitten's life brings a risk of destroying valuable intestinal "good" bacteria that is not fully formed yet.
This can cause diarrhea, which in turn can lead to dehydration.
As well, only a small fraction of modern antibiotics have been tested on neonates (newborns) or very young kittens, such as penicillin-class drugs.
The same holds true for natural antibiotics for kittens – too little is known about the potential benefit versus the risk to make any kind of blanket statement.
Natural antibiotics for cats
We hope this article has provided you with some interesting insights about natural antibiotics.
There are many naturally occurring substances which can inhibit bacterial growth, or kill bacteria all together.
Medical and veterinary applications of these substances are a fascinating area of ongoing research.
In the meantime, it is not wise to use natural antibiotics for a cat's respiratory infection or abscess without consulting your vet first.
Many natural antibiotics have only be proven against a small number of bacteria, under laboratory conditions.
Your vet will help you decide if it's possible to use them in a way which will definitely give your cat relief – and this is likely to be alongside other conventional medicines.
Has your vet ever recommended natural antibiotics for cats?
Drop us a line and share your story!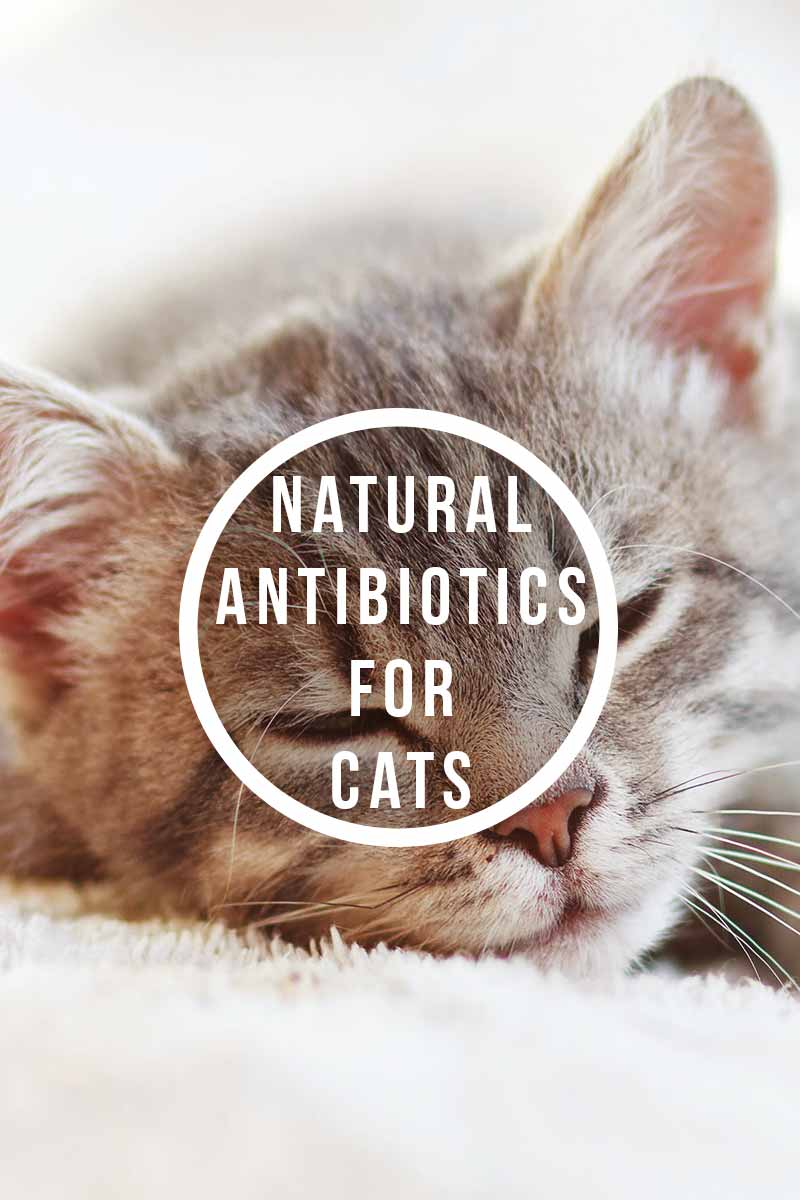 Sources
Reeves, P., BVSc (Hons), PhD, FANZCVS, et al, "Guidelines for Use of Antibiotic Drugs," Merck Veterinary Manual, 2018.
Connelly, D., "The History of Aspirin," Pharmaceutical Journal, 2014.
Rose Wilson, D., PhD, MSN, RN, IBCLC, AHN-BC, CHT, et al, "What Are the Most Effective Natural Antibiotics?," Healthline, 2017.
Beck, A., BVetMed, MRCVS, et al, "Antibiotics," Doctors Beck and Stone, 2016.
Wagh, V.D., "Propolis: A Wonder Bees Product and Its Pharmacological Potentials," Advances in Pharmacological Science, 2013.
Morones-Ramirez, J.R., et al, "Silver Enhances Antibiotic Activity Against Gram-Negative Bacteria," Science Translational Medicine, 2013.
Melo, A.D., et al, "Antimicrobial effect against different bacterial strains and bacterial adaptation to essential oils used as feed additives.," Canadian Journal of Veterinary Research, 2015.
Gibbs, T., PhD, "Dogs and Oil of Oregano," Whistler Veterinary Clinic, 2015.
Ewing, T., "Danger: Antibiotic Resistance in Cats," Cummings School of Veterinary Medicine at Tufts University, 2013.
"Critical Care of the Neonatal Kitten," Thomavsky, E. DVM, Maddie's Fund, 2013.
Willix et al, "A comparison of the sensitivity of wound‐infecting species of bacteria to the antibacterial activity of manuka honey and other honey" Journal of Applied Microbiology, 1992.
Marsden, S., DVM ND MSOM LAc DiplCH AHG, et al, "Echinacea," VCA Animal Hospitals, 2009.