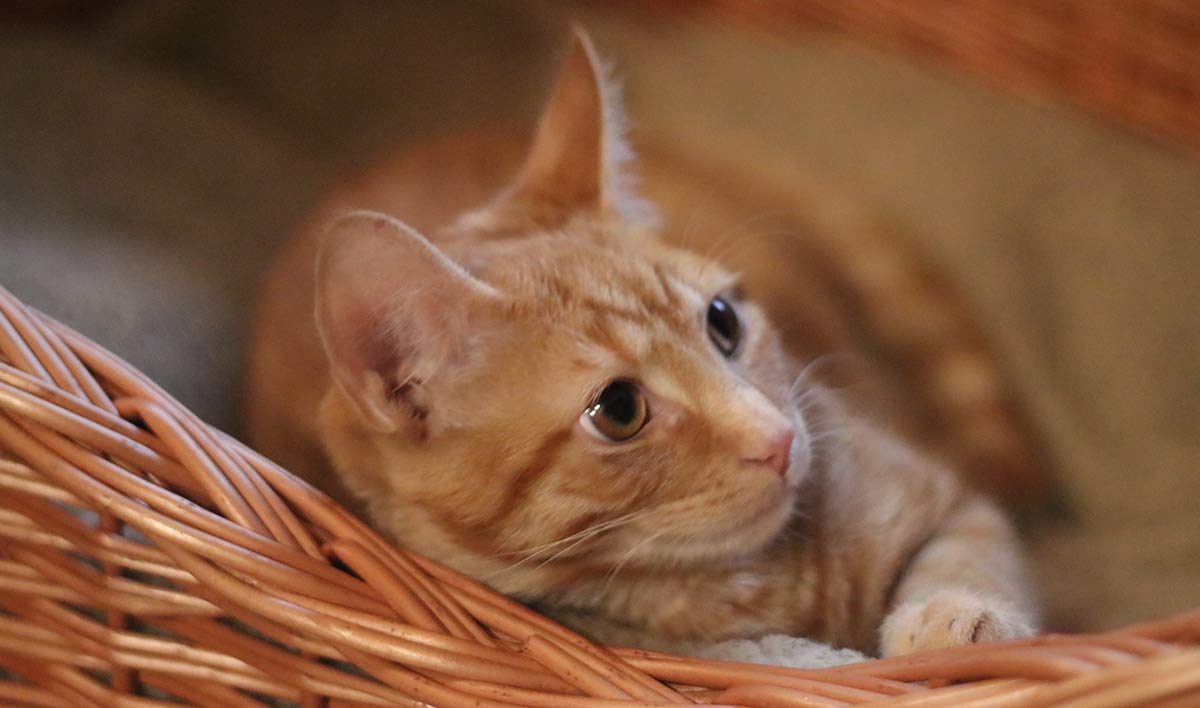 So, yesterday was a big day for Billy. It was the day that Billy got neutered.
He was a little uptight when I collected him after his operation in the afternoon. Hardly surprising really.
Even though the operation to castrate a cat is very quick, he'd had a few minutes of anesthetic and was clearly still a little stressed and disorientated.
After a brief cuddle, and him trying to climb on things and falling off them, I shut him in my office where he sleeps at night, with the light off to calm down and hopefully sleep off the anesthetic.
We didn't hear a peep from him for several hours
Reasons to neuter a male kitten
I suppose a few of you who know that I don't routinely neuter my dogs might wonder why I have chosen to neuter my kitten?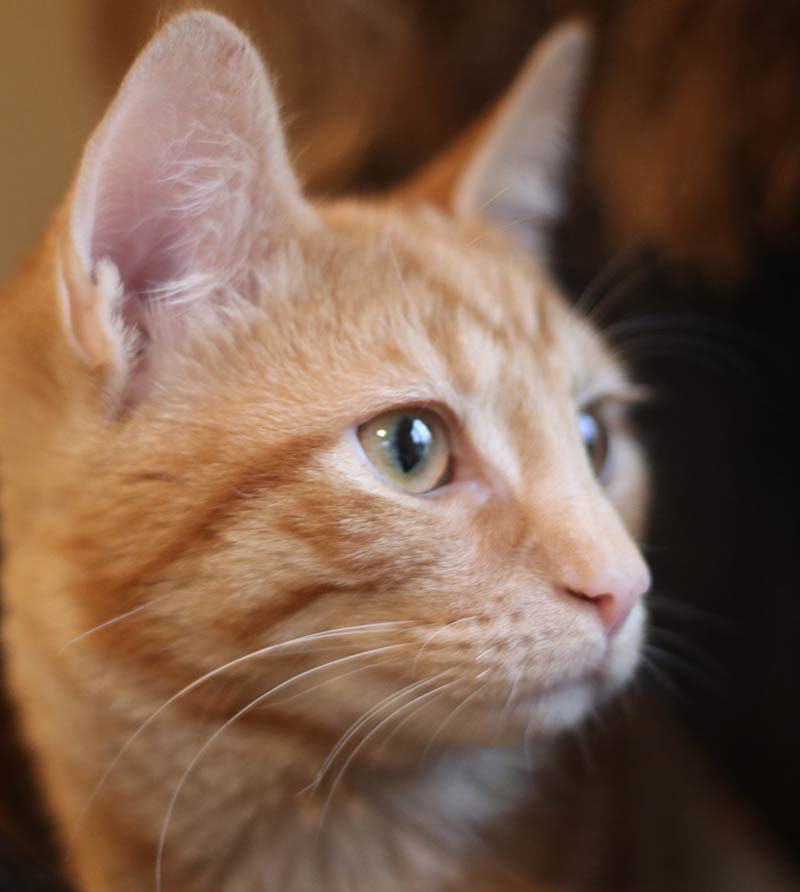 For that reason (and because I am inexplicably sad about chopping bits off my cat) I have put my thought process to paper!
UK Cats are Outdoor Cats
Here in the UK, almost all cats are allowed to roam free outside.
Billy has never been outdoors but it's very likely that we will allow Billy to go outside at some point.
Why are UK cats allowed outside? Well one reason is practicality
The weather in the UK is very mild – it's what the meteoroligists call a temperate maritime climate – we rarely get extremes of temperature, and the summer tends to last no more than a few weeks.
As a result, very few houses have any kind of air conditioning. Ours included
We have a different approach to dealing with hot weather. In the summer, we simply throw open all the doors and windows.
Our home has double french windows leading from the garden into the kitchen and more double french windows leading from the garden into the living room.
Cats of course, don't need double doors to get into the garden, an upstairs window will do just fine, even if it means dropping some distance to the ground.
I can keep my dogs on my property by a simple six foot wooden fence.
That's all it takes
Billy will be over that fence in a heartbeat. No ifs and buts, he is, like all cats, a consummate climber and jumper.
In fact, to him, the fence would be a joke.
Keeping a cat indoors
The only way to keep Billy on my property is to keep him indoors.
To keep a cat indoors, means keeping windows (including upstairs windows) tightly closed or fitting them all with some kind of mesh screen. This would be quite a big deal
Again, here in the UK, for much of July and August, windows and doors are thrown open from early morning. In our home that would be from around 6 am until 10pm.
We also have windows open at night, in all but the coldest weather
We have had to take a few precautions, but keeping a kitten indoors during the winter months has been relatively easy. Keeping a kitten indoors during the summer would be quite a challenge.
And not one that other members of my family are likely to support me in.
So, while my heart pounds at the thought of Billy venturing outdoors with all the other village cats, the chances of me persuading my family to live in a hermetically sealed unit for the entire summer, for the purposes of incarcerating a cat, are unlikely
A good life for Billy
Going outside is therefore what Billy will probably will do.
And that's ok really, with me.
Because I want Billy to have a good life. And the entertainment I can provide him with indoors is strictly limited.
I want him to feel the sun on his back, and the wind in his face.
I want him to gaze in awe at the clouds scudding overhead, to drink in the smells and sounds of the glorious English countryside, to climb trees, make a nest in the long grass and watch the shadows stretch across the world as the sun goes to bed.
A safe life for Billy
I want all that for Billy at the same time as wanting him to be safe.
Fortunately, we have no serious predators here.
Billy is not going to be scooped up by a hawk, or grabbed by a coyote.
The main risk to Billy will be from cars. And as we live on an unmade (dirt track) road. The speed of passing cars is going to be limited. (I do appreciate that this is no guarantee of Billy's safety by the way)
The main road through the village is less than a quarter of a mile away, but hopefully Billy won't roam that far without testosterone driving him to seek a mate.  I look at this whole topic in some detail in Indoor Cats Outdoor Cats.
Are there any other reasons for having Billy castrated? Well, yes, there are.
I think we all probably agree that male pets need to be prevented from reproducing. Or at least that they should reproduce responsibly. Not something that can easily be achieved with a free roaming cat.
I don't neuter my male dogs because they are never allowed to roam unsupervised, and because they are no more likely to have inappropriate behavior than neutered dogs.
In fact contrary to the prevailing view when I was young, several recent studies have shown that entire male dogs are less prone to behavioral problems than neutered dogs, not more.
Unfortunately the same is not true of male cats
Tom cat urine spraying
Entire Tom Cats exhibit a behavior that involves spraying pungent urine up against walls and furniture.
I think we all probably agree that having your furniture sprayed with urine is not a good look.
And yes, I have read of male cats that never do this indoors, but most do.
Spraying is a completely natural behavior for an entire Tom cat, and one that the majority of male cats exhibit at some point if they are not castrated.
This is probably the main reason that almost everyone neuters their male cats, in the UK and beyond. And I am no exception
So there you have it. My reasons for having Billy neutered. And I am, perhaps surprisingly, just really sad about it. Cutting bits off animals doesn't sit easily with me.
Especially in the light of the many recent studies in dogs, that show that neutering increases the risk of a range of different types of cancer.
There don't seem to be any equivalent studies in cats, perhaps because not many people are willing to live with an entire Tom cat for any length of time
At the end of the day, we all have to weigh up the pros and cons of any decision we make. And with cats, the pros for neutering are overwhelming.
Most people of course are much more sensible than me. They see neutering as the responsible course of action, they don't give it a second's thought and certainly don't feel any need to explain their actions to the wider population!
That being the case, I should probably be quiet now.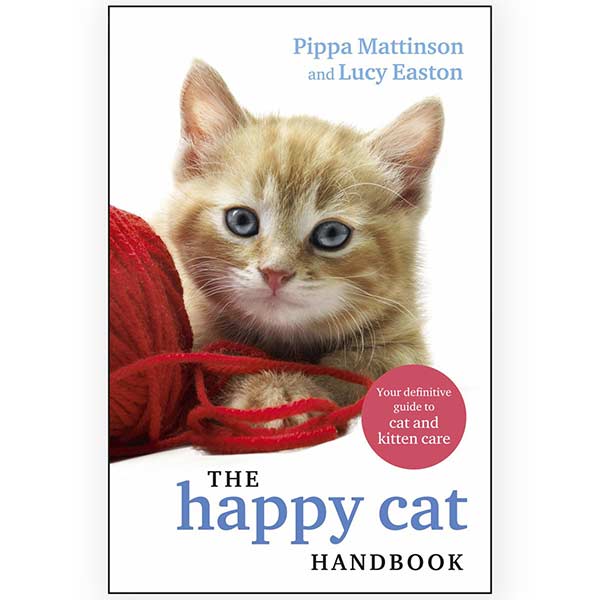 All the remains to be said is that Billy seems fine this morning. He came and watched a bit of TV with us for an hour before bedtime last night, and this morning has just scoffed his breakfast and is falling asleep with his head on my laptop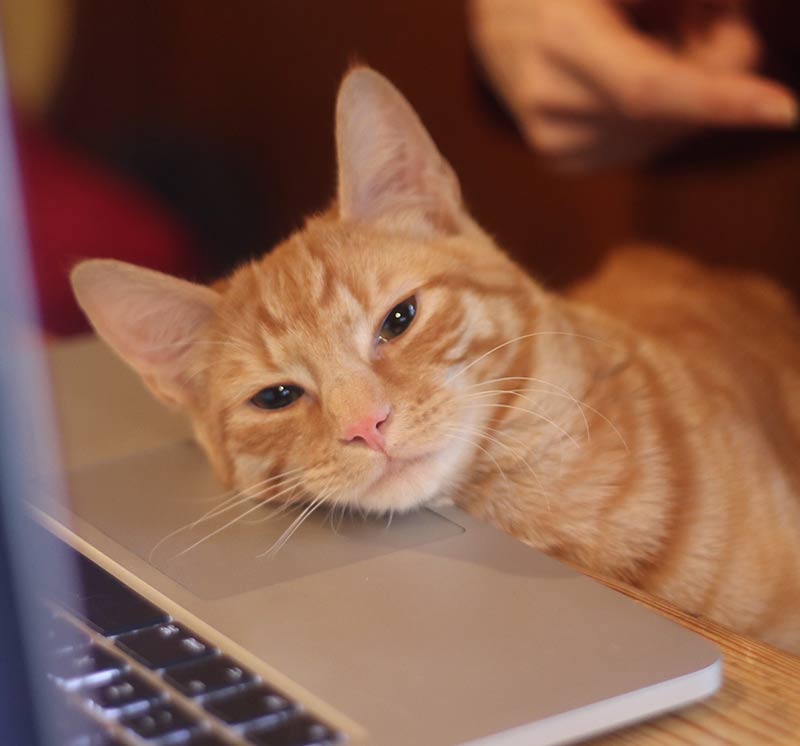 Happy days
Free Updates For Cat Lovers!
Our cat care articles, tips and fun facts, delivered to your inbox
Your Amazing Cat!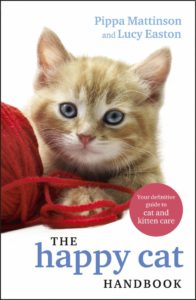 We are so excited to share our new book with you!
If you have enjoyed your visit to The Happy Cat Site we think you'll love The Happy Cat Handbook.
Written by the founders of this website including the author of the hugely successful Happy Puppy Handbook, it's packed with cat care information and fascinating cat facts.
Grab your copy today!
Free Updates For Cat Lovers!
Our cat care articles, tips and fun facts, delivered to your inbox