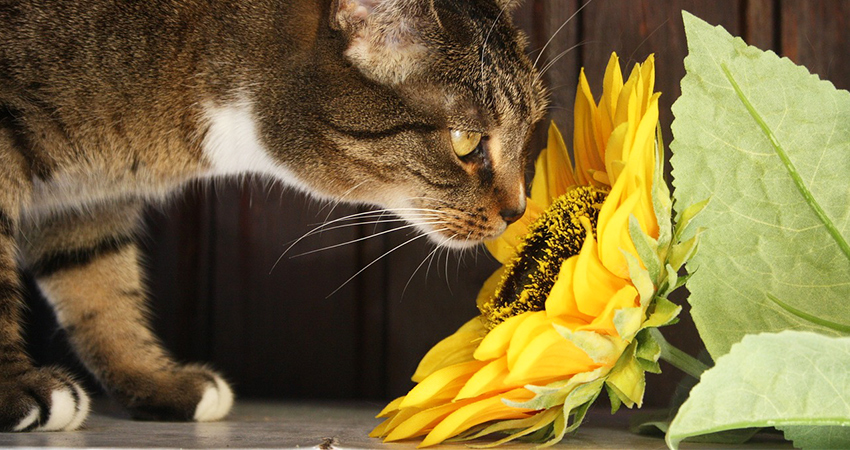 In Poisonous Plants For Cats we bring you an in-depth guide to plants that your cat should not eat.
Helping you to keep your cat safe from harm.
If there is a specific plant you want to know about, then you can use the jump links on the menu here to get your answer straight away.
Despite their carnivorous diets, cats frequently munch on greenery around the house and yard.
Whether your cat enjoys digging in your potted plants, snacking on your petunias, or shredding your succulents, you need to know about plants poisonous to cats so that you can protect your feline from harm.
Poisonous Plants Terminology
The internet is a great resource for information about pet poisons, but there are a few terms that can get confusing, especially the difference between poisons and toxins.
According to the Merck Veterinary Manual, "the term toxin refers to a poison produced by a biological source (eg, venoms, plant toxins)."
Toxicity, which is often used in place of the term poisonous or poisoning, actually refers to the amount of toxin required to cause problems in an animal, and is important for figuring out your cat's risk levels.
Things get a little more confusing once you add in terms like toxicosis, poisoning, and intoxication, but the good news here is that these terms all essentially mean the same thing.
These terms refer to the disease that the toxin produces.
Still confused?
According to the Merck Veterinary Manual, "poisoning occurs when a toxic substance is swallowed, inhaled, or absorbed after coming in contact with the skin, eyes, or mucous membranes."
Plant Toxicity
Exposure to a toxic plant can have sudden negative effects, or it can take a little while for your cat to start to show symptoms of poisoning.
For some plants, exposure to a small amount of the toxin is harmless
While others can be fatal.
It all depends on the plant's toxicity.
The best way to determine if your cat has consumed a toxic dose of a poisonous plant is to call your veterinarian.
Your cat's age, size, and the plant species all determine the toxicity level, and your veterinarian is much better equipped to calculate those levels than the average owner.
Why Are Some Plants More Poisonous Than Others?
Certain animal species are more sensitive to some toxins than others.
Humans, for example, love chocolate, but dogs are very sensitive to the methylxanthines theobromine and caffeine in cocoa, making chocolate much more toxic to dogs than it is to us.
Like dogs, cats are more sensitive to some plant toxins than others, especially lilies, which is why some plants pose a much higher threat than others.
This is also why some plants are toxic to cats but not to dogs, so do not assume that dog friendly plants are cat friendly plants, too.
Each cat is also unique. Just because your neighbor's cat ate an entire bouquet of lilies and escaped unharmed does not mean that your cat will be as lucky, so play it safe and call your vet.
Symptoms of poisoning in cats
When your indoor cat sabotages your windowsill herb garden, most owners notice. It is a lot more difficult to tell if your outdoor cat has consumed a poisonous plant.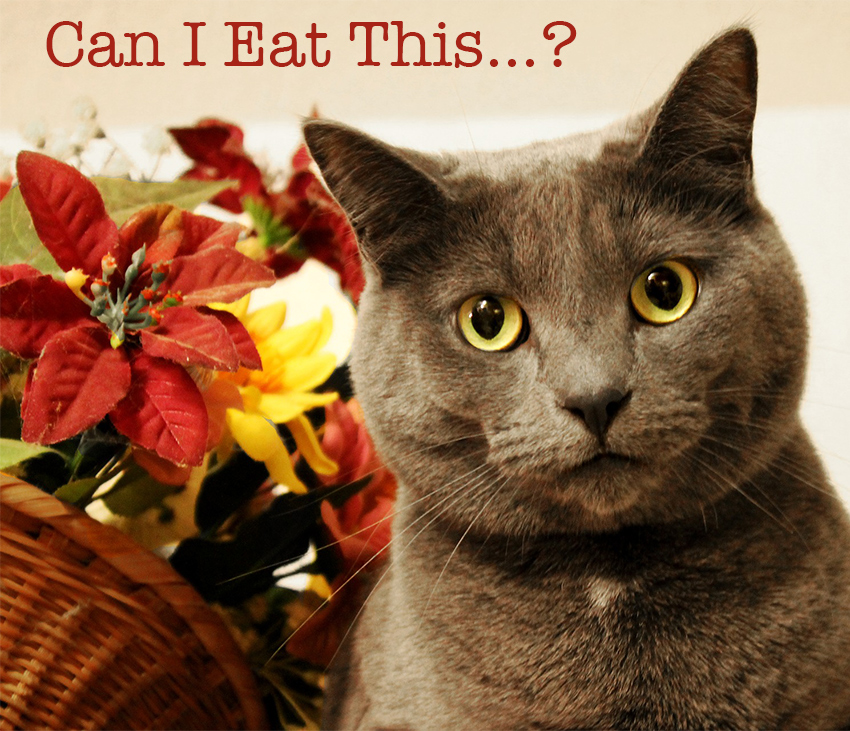 Knowing the symptoms of plant poisoning in cats can help.
Any major physical or behavioral change is a cause for concern, and worth giving your veterinarian a call about.
Symptoms of poisoning in cats can range widely, but Christine Bellessa, DVM, the former co-director of the Cornell Feline Health Center at Cornell University's College of Veterinary Medicine, warns that the most common symptoms of poisoning in cats are an unsteady gait, drooling, sluggishness, heavy breathing, diarrhea, and vomiting.
The Pet Poison Helpline advises owners to watch out for the following, broader range of symptoms of poisoning in cats:
Drooling
Change in appetite
Vomiting
Nausea
Diarrhea
Coughing or vomiting blood
Pale mucous membranes (ie, gums)
Racing heart rate
Collapse
Weakness
Breath that smells like urine
Change in frequency of drinking and urination
Black, tarry stool
Yellow discoloration to gums or coat
Change in behavior
Poisonous Plants for Cats
The Merck Veterinary Manual and the ASPCA provide comprehensive lists of poisonous houseplants and ornamentals that affect cats.
Searching through databases can be time consuming, however, so here are some of the most commonly asked questions about plants that are poisonous for cats.
Are orchids poisonous to cats?
Orchids. Fragile, infamously difficult to care for, and one of the most rewarding tropical blooms, are not toxic to cats.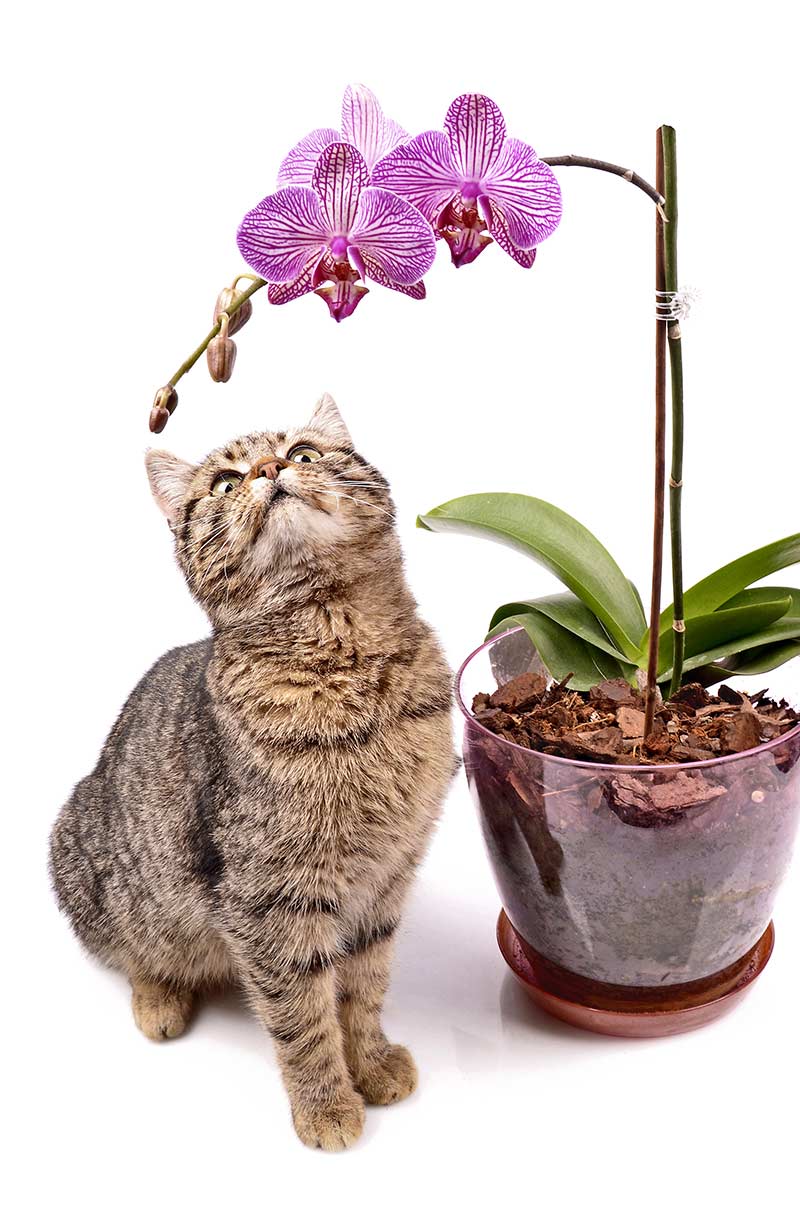 However, as any cat lover who has tried to grow orchids is aware, cats pose a serious threat to the plants and enjoy batting at the blooms once they finally emerge.
Are tulips poisonous to cats?
Tulips, a beloved snack of local deer, contain toxins in their bulbs that lead to GI upset in cats and other animals.
If your cat gets into the bulb sack, watch out for signs of poisoning like vomiting, diarrhea, hyper-salivation and depression.
Are roses poisonous to cats?
Roses are not toxic to cats, but these classic beauties do carry another threat – thorns.
If your cat likes to chew on plant stems, make sure to examine her mouth for signs of puncture wounds or scratches if she makes a move on your roses.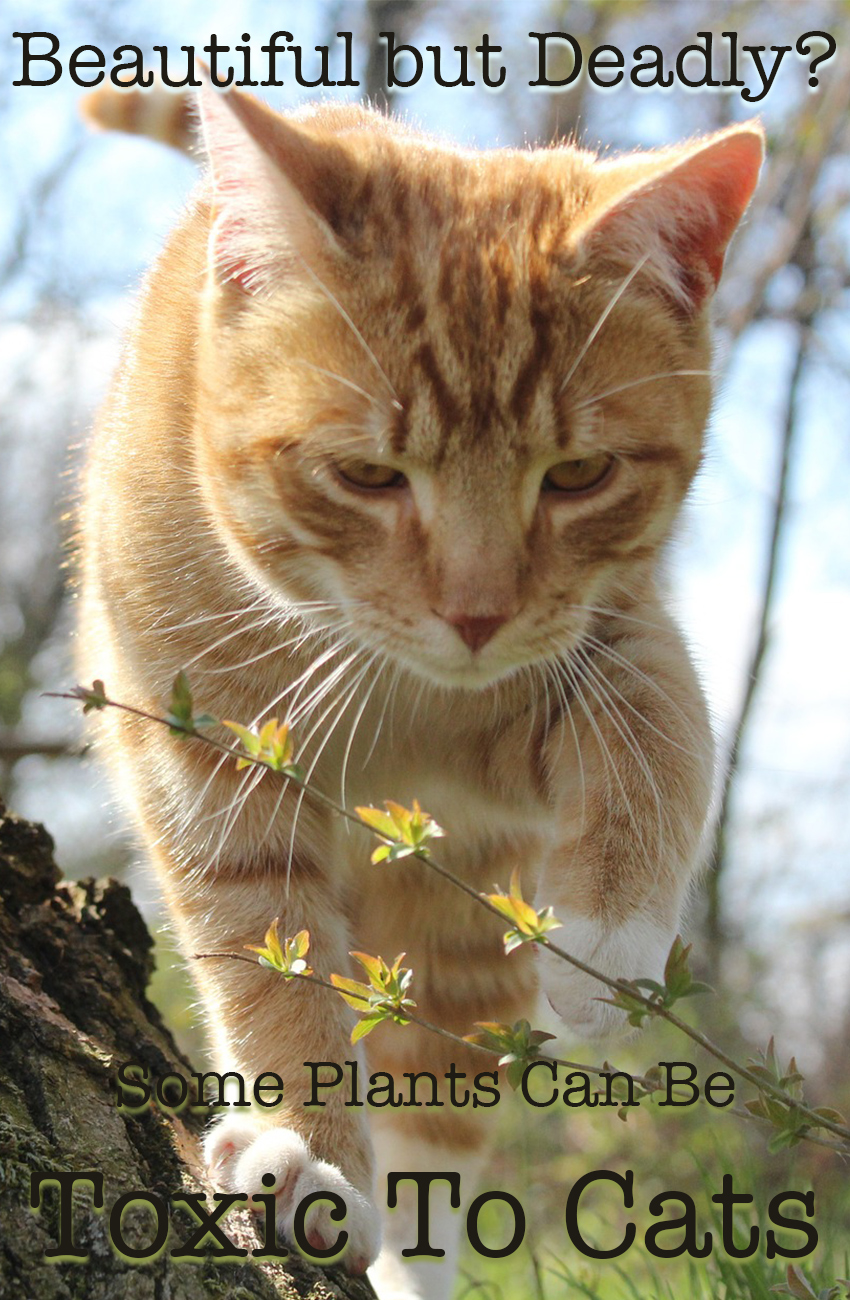 Are lilies poisonous to cats?
Lilies are poisonous to cats.
Scientists are not exactly sure which toxin causes problems, but they do know that all parts of the plant can lead to dangerous levels of toxicity.
Most of the Liliaceae family is toxic to cats, and can result in symptoms including vomiting, depression, and loss of appetite within a few hours.
Untreated, lily poisoning can lead to fatal kidney failure.
Are succulents poisonous to cats?
Succulents are a broad type of plant that contains several toxic family members and a few non-toxic.
Snake plant, desert rose, Barbados aloe, spider plant, and kalanchoe are all toxic to cats, but the popular Christmas cactus plants and many others are not.
Are hydrangeas poisonous to cats?
Hydrangeas, with their large, full heads and broad leaves offer cats a shady respite from the summer sun.
They can also cause vomiting, depression, and diarrhea at toxic doses but are rarely fatal if consumed.
Are poinsettias poisonous to cats?
The holiday season is a dangerous time for pets. Poinsettia, a traditional Christmas flower, is toxic to cats but not fatal.
Consumption of the plant usually causes irritation to mucous membranes, excessive salivation, and vomiting.
Your veterinarian can help keep your cat comfortable and hydrated until the toxin leaves their system, and can even help expel it if the poisoning is caught in time.
Are daffodils poisonous to cats?
Daffodil bulbs are poisonous to cats. Cats usually only show symptoms of poison if large doses of the bulb are ingested, which leads to vomiting, dehydration, diarrhea, electrolyte imbalances, and discomfort in your cat's abdominal area.
Daffodil poisoning usually resolves on its own, but you should call your veterinarian to monitor your cat's condition.
Are ferns poisonous to cats?
There are quite a few species of ferns. Most of them are cat friendly, but some are not.
Boston fern, a popular house plant, is non-toxic to cats, as is Maidenhair and bird's nest, but Asparagus fern, which is not technically a true fern, is mildly toxic.
The best way to determine whether a fern is safe is to research the variety, and when in doubt, play it safe.
Are mums poisonous to cats?
Chrysanthemums, also known as mums or daisies, are toxic to cats.
They can cause vomiting, diarrhea, loss of coordination, hyper-salivation, and skin irritation in cats.
Is ivy poisonous to cats?
Ivy and cats both enjoy climbing, but despite their similarities, the two should not mix. Regardless of whether you call it Common ivy, English ivy, or Canary ivy, try to prevent your cat from eating berries or leaves.
Luckily, it takes a large amount of ivy to make your cat sick, but watch out for signs of GI upset, like diarrhea and abdominal pain.
Are geraniums poisonous to cats?
Geraniums are a commonly potted plant with a pleasing number of color options.
Cats, however, should be kept away from these plants, as consumption of geraniums can cause anorexia, depression, vomiting, and skin irritation.
Is aloe poisonous to cats?
Aloe is toxic to cats.
Both American aloe (Agave Americana), also known as century plant, and Barbados or Curacao aloe (Aloe barbadensis) can cause toxic reactions.
Are daisies poisonous to cats?
There is a little confusion amid the daisies. Daisies, also called chrysanthemum or mums, are toxic to cats, and cause vomiting, diarrhea, loss in coordination, skin irritation, and hyper-salivation.
The Gerber daisy (Gerbera jamesonii), on the other hand, is non-toxic to cats and considered a safe plant by the ASPCA.
Are hyacinths poisonous to cats?
Your cat isn't necessarily likely to dig up your hyacinth bulbs, but cat owners who like to grow hyacinths need to store the bulbs securely, as they are toxic to cats.
Eating a toxic dose of hyacinth bulb can lead to vomiting, diarrhea, and in rare cases, death.
Is baby's breath poisonous to cats?
Baby's breath is a staple filler flower in many bouquets, but despite its innocent name, it poses dangers to your cat and can lead to vomiting and diarrhea.
Are peonies poisonous to cats?
Peonies, with their beautiful, full blooms, offer up a tempting snack for curious pets.
Peonies are toxic to cats, and ingestion of the plant can lead to depression, vomiting, and diarrhea.
Are azaleas poisonous to cats?
Azaleas, also known as rhododendron, are a lovely addition to your garden but highly toxic to cats.
All parts of the plants contain the toxin, including the pollen and nectar, and the toxic dose (1 g/kg of body weight) causes salivation, weeping, vomiting, diarrhea, weakness, convulsions, coma, and death.
Are philodendrons poisonous to cats?
There are several types of philodendrons, and all of them are toxic to cats.
The entire plant contains the active toxin, and eating the plant leads to immediate pain and irritation of the mucous membranes, along with hyper-salivation, swollen tongue, renal failure, excitability, spasms, convulsions, and occasionally encephalitis.
Are begonias poisonous to cats?
The ASPCA lists all species of begonias as toxic to cats and dogs, and consumption can lead to oral irritation, hyper-salivation, vomiting, and difficulty swallowing.
Begonias tubers are the most toxic part of the plant.
Are spider plants toxic to cats?
Spider plants, with their long, reaching leaves, make tempting play things for bored cats, especially since they are frequently hung in baskets.
Spider plant ingestion is not fatal, but it can cause salivation, vomiting, retching, and anorexia.
Is marijuana toxic to cats?
Marijuana, whether used medicinally or recreationally, is toxic to cats at certain doses.
Toxic exposure leads to vomiting, wobbly gait, depression, change in heart rate, salivation, excitability, and hypothermia.
Marijuana toxicity can cause death.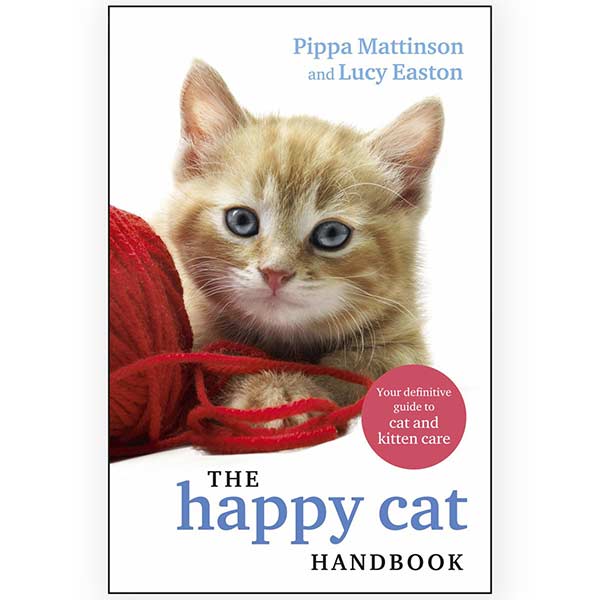 Is mistletoe toxic to cats?
Kiss your loved one beneath the mistletoe, but keep it out of reach of your cats.
Consumption of toxic doses of mistletoe can lead to vomiting, diarrhea, difficulty breathing, shock, and death within a few hours.
Are snake plants toxic to cats?
Snake plants, also called Mother-in-law's tongue, are toxic to cats and can cause vomiting, salivation, diarrhea, and hemolysis when taken in a toxic dose.
Toxic Fertilizers, Pesticides and Herbicides
Poisonous plants aren't the only thing cat loving gardeners have to worry about.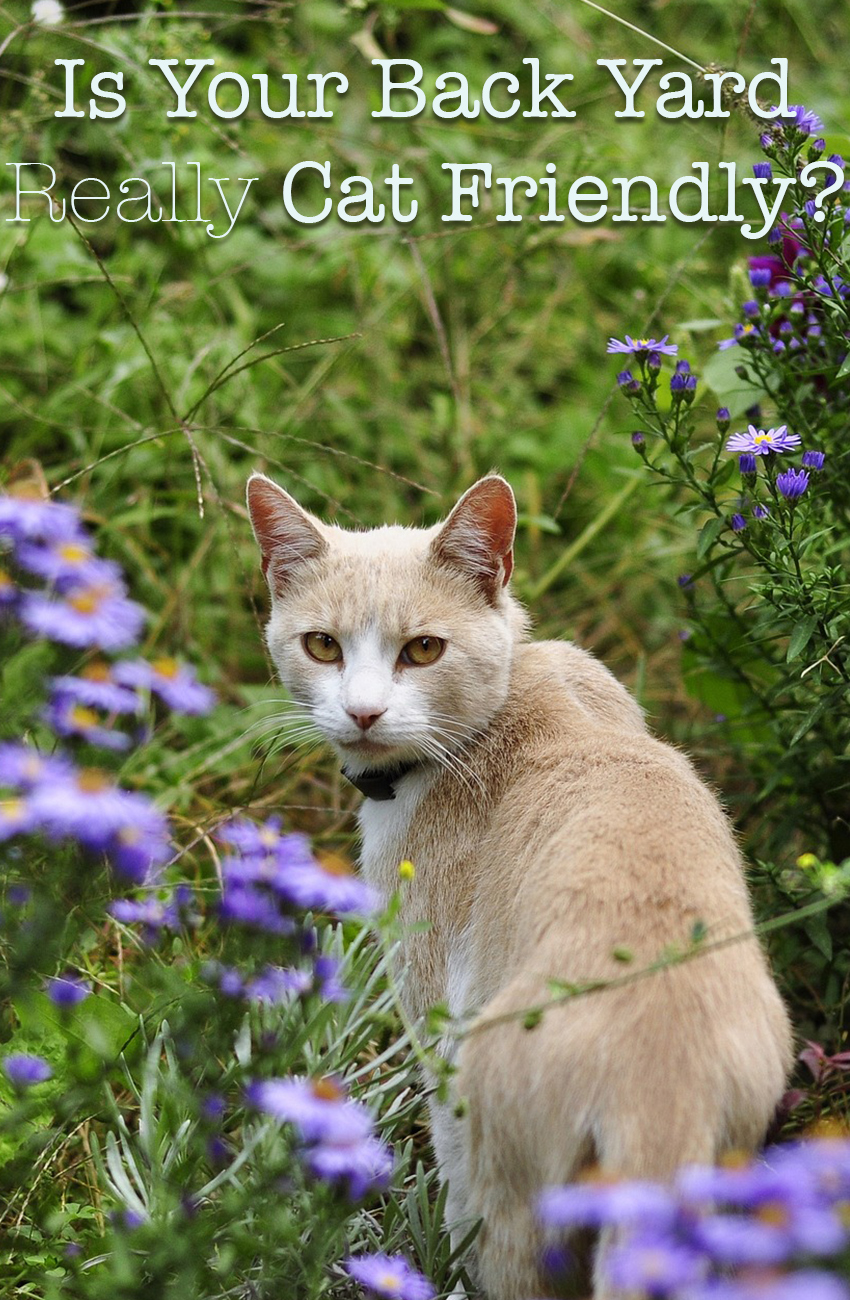 Fertilizers, herbicides, and pesticides can also pose health risks for your feline, so make sure you follow the manufacturers precautions when applying these chemicals and do not use chemicals that are toxic to cats in your home or garden.
Cat Friendly Plants
Now that you know about the plants that are toxic to cats, you may be wondering about what plants you should have around the house and garden.
There are plenty of cat friendly plants to choose from, and here are a few to get you started on your search.
Baby Rubber Plant
Baby's Tears
Ball fern
Bamboo
Boston fern
California pitcher plant
Camellia
Catnip
Celosia
Marigold
Violets
Lady slipper
Lemon balm
Rose
Rosemary
Umbrella plant
Zinnia
What To Do If You Suspect Poisoning
Some toxins are fast acting, others slow, but no matter what kind of poisonous plant your cat eats, the first thing you should do is call your veterinarian or local veterinary emergency hospital for advice.
Your speedy response may be the difference between life and death for your cat.
Gardening with cats can be tricky, but avoiding these toxic plants can help keep your feline happy, healthy, and safe.

Further Reading & References
Ensley, S. BS, DVM, MS, PhD. Overview of Toxicology. Merck Veterinary Manual, Date N/A
Blakley, B DVM, PhD et al. Introduction to Poisoning. Merck Veterinary Manual, Date N/A
Gwaltney-Brant, S DVM, PhD, DABVT, DABT. Chocolate. Merck Veterinary Manual, Date N/A
Brownie, C DVM, PhD, DABVT, DABFE, DABFM, FACFEI. Houseplants and Ornamentals. Merck Veterinary Manual, Date N/A
Your Amazing Cat!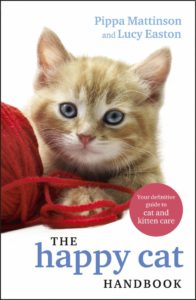 We are so excited to share our new book with you!
If you have enjoyed your visit to The Happy Cat Site we think you'll love The Happy Cat Handbook.
Written by the founders of this website including the author of the hugely successful Happy Puppy Handbook, it's packed with cat care information and fascinating cat facts.
Grab your copy today!