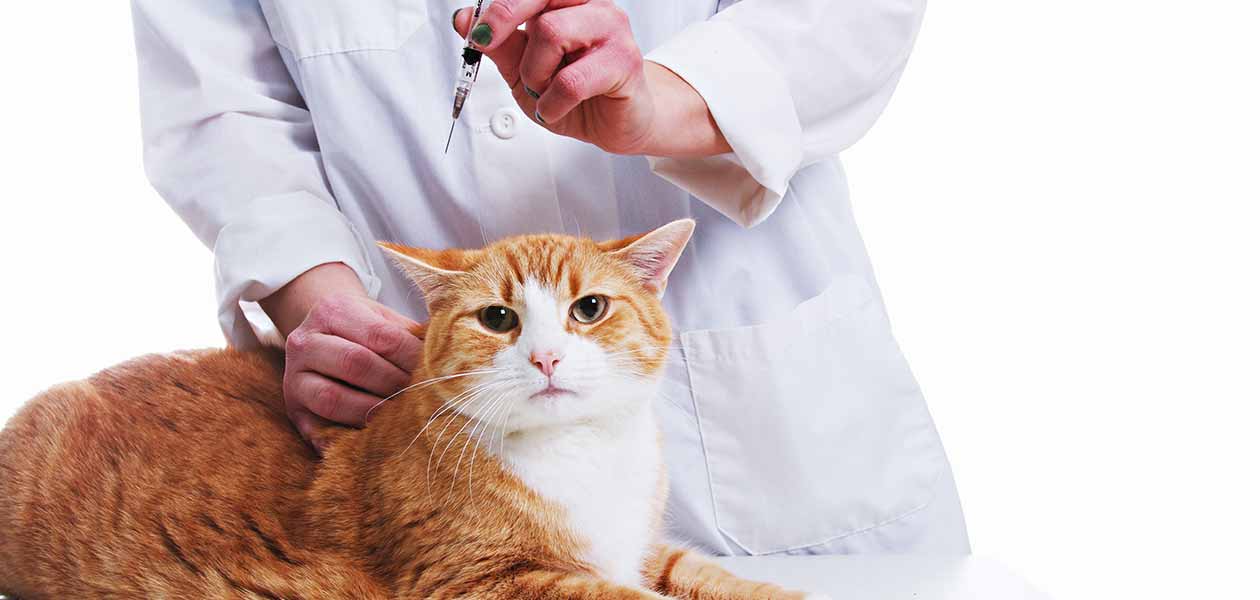 Different countries have different laws regarding the rabies vaccine for cats.
Most U.S. states require all pet cats to be vaccinated. In the U.K., only cats entering the country from abroad need to be vaccinated.
Fortunately rabies shots are effective and inexpensive. Side effects can include fever, lethargy, and decreased appetite. But, the benefits of this vaccine outweighs these side effects.
Let's take a closer look at the rabies vaccine for cats.
Rabies In Cats
Rabies is a lethal disease caused by the rabies virus and other viruses in the lyssavirus group.
The virus is transmitted in saliva. Usually when an infected animal bites another animal.
The virus affects the nervous system, and causes swelling in the brain.
Symptoms of rabies in cats include:
changes in behavior, especially sudden aggressiveness
disorientation
loss of appetite
fear of water and inability to swallow
seizures
weakness
and paralysis.
Once symptoms appear, rabies is almost always fatal.
What Animals can get Rabies?
Rabies can affect all mammals. But bats, raccoons, skunks and foxes are particularly susceptible.
Cats are at risk of infection if they get into a fight with an infected animal (such as one of the species above, or an infected feral cat).
And, since pet cats share our homes, cats with rabies pose a risk to people as well.
Which is why the rabies vaccine for cats is so important.
The Rabies Vaccine For Cats
Luckily, a vaccine against rabies is available.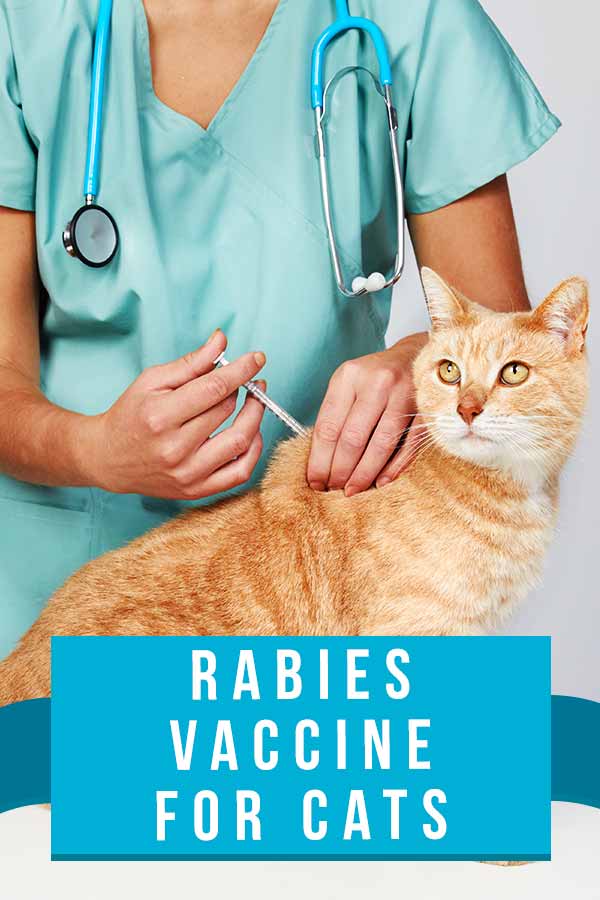 If you live in the United States, it may be a legal requirement of cat ownership.
Which States Require Rabies Vaccinations For Cats?
Most U.S. states have laws requiring the rabies vaccine for cats.
At the time of writing, California, Iowa, Michigan, Ohio, and Wisconsin are the only exceptions.
Cats born in Hawaii don't have to be vaccinated against rabies. But cats entering from outside the state do.
Everywhere else, the requirement to be vaccinated kicks in around the time a kitten turns three months old.
If you're bringing home a new kitten, ask your vet ahead of time when their rabies vaccine will fall due in your region.
How Many Rabies Shots Does A Cat Need?
The rabies vaccine for cats is administered as a single dose.
Unlike the other shots in the standard kitten vaccination schedule, which are administered twice before they turn three months old.
Rabies shots are usually given when a kitten is about three months old.
Before that they are protected by antibodies they received while they were nursing from mom.
Some vets might recommend planning a couple of weeks' gap between the rabies shot and any other vaccines, to avoid overloading your kitten's immune system.
Your cat will also need rabies booster shots throughout their life.
Does My Cat Need A Rabies Shot Every Year?
This depends upon two things:
where you live
and what type of vaccine your cat receives.
There are two types of rabies vaccine for cats. Those which guarantee one year of immunity, and those which guarantee three years of immunity.
Examples of the one year vaccine are Imrab 1, Purevax 1, Nobivac 1, Rabvac 1 and Defensor 1.
Their three year counterparts are Imrab 3, Purevax 3, Nobivac 3, Rabvac 3 and Defensor 3 (no surprises there!).
Some states' vaccination laws include details about which one vets must use in your area.
If not, your vet might have their own preference, or leave it up to you.
Never Miss A Rabies Booster!
Always revaccinate your cat within the correct time limit.
Failure to do so creates time gaps in their vaccination status.
This is problematic if they bite someone, or someone else's pet, in that time gap and you can't prove their vaccination status.
And also if they are exposed to rabies during the gap, since many regions prohibit vaccinating unvaccinated cats after exposure.
That's because the vaccine won't cure them. But it could mask symptoms and increase the risk they pose to others.
Why Do Indoor Cats Need A Rabies Vaccine?
The legal obligation to vaccinate your cat against rabies applies equally to indoor cats.
If your new kitten is destined to be an indoor cat, this might seem a little absurd and unfair.
But even indoor cats sometimes escape. And wild animals with a high frequency of rabies infection (especially bats) sometimes find their way inside our homes.
Even if either of these situations seem far-fetched, consider the degree of risk if it does happen. Rabies is fatal nearly every single time.
Cats Bite People Too
Owners also need to be aware of the implications if a cat without a proven vaccination status bites someone.
Unvaccinated cats exposed to rabies can remain symptom-free but be infectious to others for several years.
But unfortunately there isn't a test for infection which works in living animals.
So unvaccinated pets that have bitten people can, and have, been euthanized by court order so that post-mortem rabies screening can be carried out.
Which is a horrible and unnecessary way to lose a pet.
Rabies Vaccine Cost For Cats
Luckily, the cost of the rabies vaccine for cats is not dear.
Core vaccines for popular pets can be manufactured economically and delivered as part of routine check ups, which drives down price.
Rabies vaccines typically cost $10-20.
The exact cost will depend upon your region, veterinary practice, the brand of vaccine they use and whether they charge a consultation fee as well.
Many vets offer rabies vaccination as part of kitten's first year, or annual check up packages.
Rabies Vaccine For Cats Side Effects
All vaccinations carry a risk of side effects. On very rare occasions these can develop into severe conditions in their own right.
But, rabies is a truly awful disease. And, we have no cure.
So the benefit of immunity – both to cats and the humans they live with – far outweighs the risks.
Side effects of the rabies vaccine for cats include
fever
lethargy
decreased appetite
and localized swelling at the vaccination.
These side effects usually pass within a few days.
Developing Tumors
Very occasionally, cats develop cancerous tumors at the site of vaccinations.
This condition is very rare. But vets believe rabies vaccines are one of the most frequent culprits.
So monitor recently vaccinated cats closely. If they have any swelling at the injection site which doesn't go away within a few days, get in touch with their vet.
How Effective Is The Rabies Vaccine In Cats?
The rabies vaccine for cats contains 'deactivated' rabies virus.
This gives cats' immune systems the opportunity to learn an immune response to the live virus. But, they don't actually have to encounter it.
Rabies vaccines for cats are very effective. More than 97% of cats display a strong immunity to rabies following their first vaccination.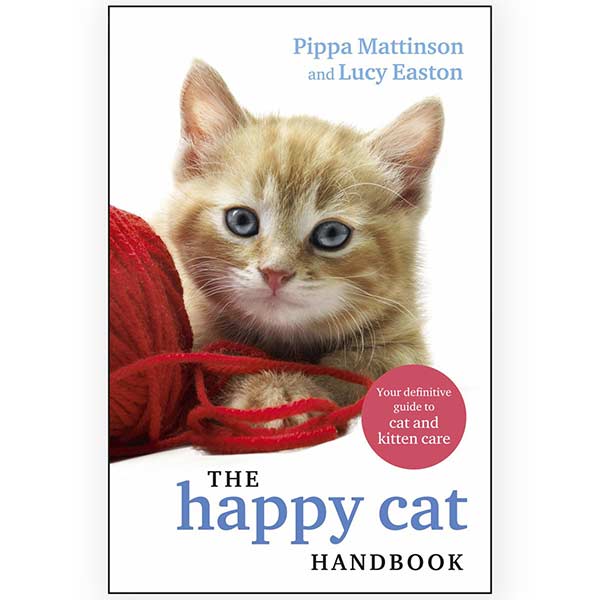 In Europe there hasn't been a single case of rabies vaccine failure since monitoring began in 1993.
Rabies Vaccine For Cats In The UK
The United Kingdom has established rabies free status. This means kittens born there don't need to be vaccinated against rabies.
They have achieved rabies free status and kept it by strict quarantine of animals entering the country.
To enter the UK with your cat, you'll need to prove they've been vaccinated against rabies at least 21 days before you enter.
Is Your Cat Vaccinated?
Do cats have to be vaccinated against rabies in your area? Or, have you chosen to do it anyway, in an area that doesn't?
Let us know your thoughts in the comments box! We would love to hear about your experiences.
Similar Guides
Find out more about cats in our similar guides below.
References And Further Resources
Your Amazing Cat!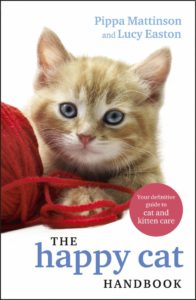 We are so excited to share our new book with you!
If you have enjoyed your visit to The Happy Cat Site we think you'll love The Happy Cat Handbook.
Written by the founders of this website including the author of the hugely successful Happy Puppy Handbook, it's packed with cat care information and fascinating cat facts.
Grab your copy today!