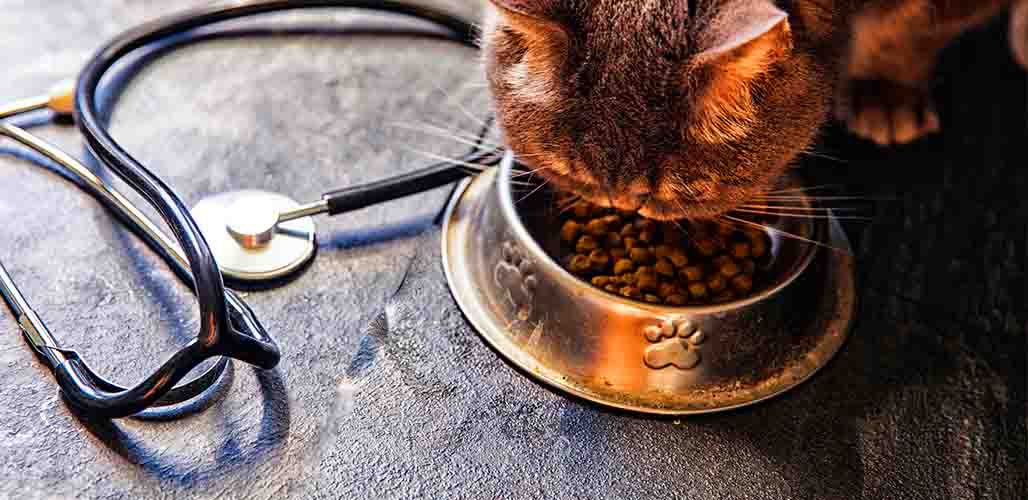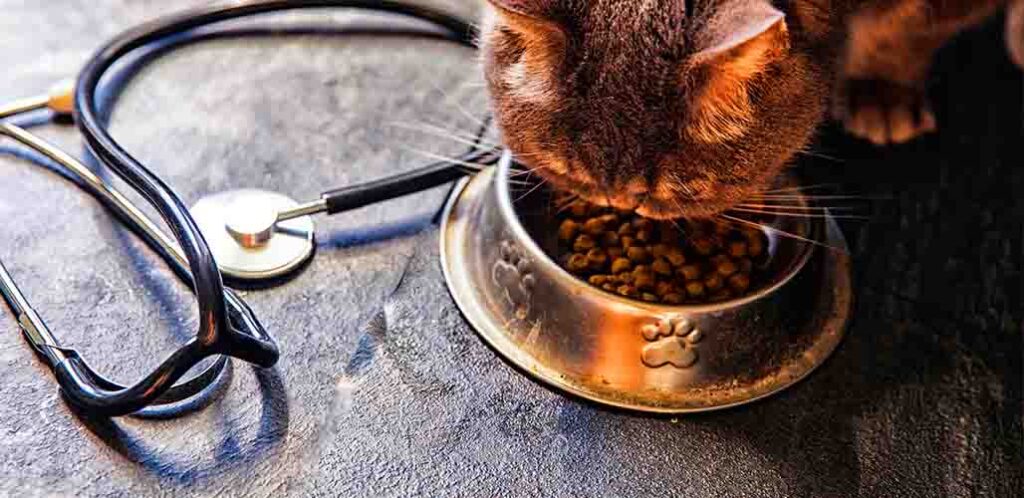 Knowing what to feed a sick cat that won't eat is important for any cat owner. I've felt my fair share of panic whenever my cat gets poorly and their normal diet alters. It's a common sight. Just like other animals, cats that don't feel well can lose their appetites and refuse to eat. And, while it's never healthy for any animal to stop eating, in cats it can lead to a life-threatening condition called hepatic lipidosis (commonly called fatty liver disease). That's why it's especially important to encourage a sick cat to eat. In this article, I'll look at tips and strategies to get your cat to eat, what happens if they don't and what might cause a loss of appetite.
Contents
Why Don't Cats Eat When Sick?
Cats go off their food when they are unwell for several reasons. Either because they lose their inclination to eat, or because there is a physical problem preventing them from chewing or swallowing.
It's common for cats to be picky eaters, so it can go unnoticed for a while, but when they are sick your pet may stop eating altogether. As anyone who's ever been sick knows, it's easy to lose your appetite when you're not feeling well. In cats, there are several health conditions that could trigger a loss of appetite.
Health Problems that Can Cause a Loss of Appetite
Cats that experience pain while eating due to tooth and gum problems or mouth abscesses may be reluctant to eat. Problems further down the digestive tract, like a foreign body obstruction in the stomach or intestines can also cause a cat to stop eating. Cats with respiratory infections may also not want to eat, as any human who's suffered from cold or flu can understand.
Other health issues that could cause your cat to stop eating include pancreatitis, kidney disease, and thyroid problems. There also could be other serious underlying health problems like cancer.
Of course, I'm not laying these out to panic you. But, hopefully this will demonstrate how varied the causes of a lost appetite can be. As I mentioned a moment ago, the best way to find out just how serious the problem is for your cat is to speak to a veterinarian that you trust. If left alone, a cat with no appetite can develop fatty liver disease, so it's in your best interest to fix up any health issues as soon as possible.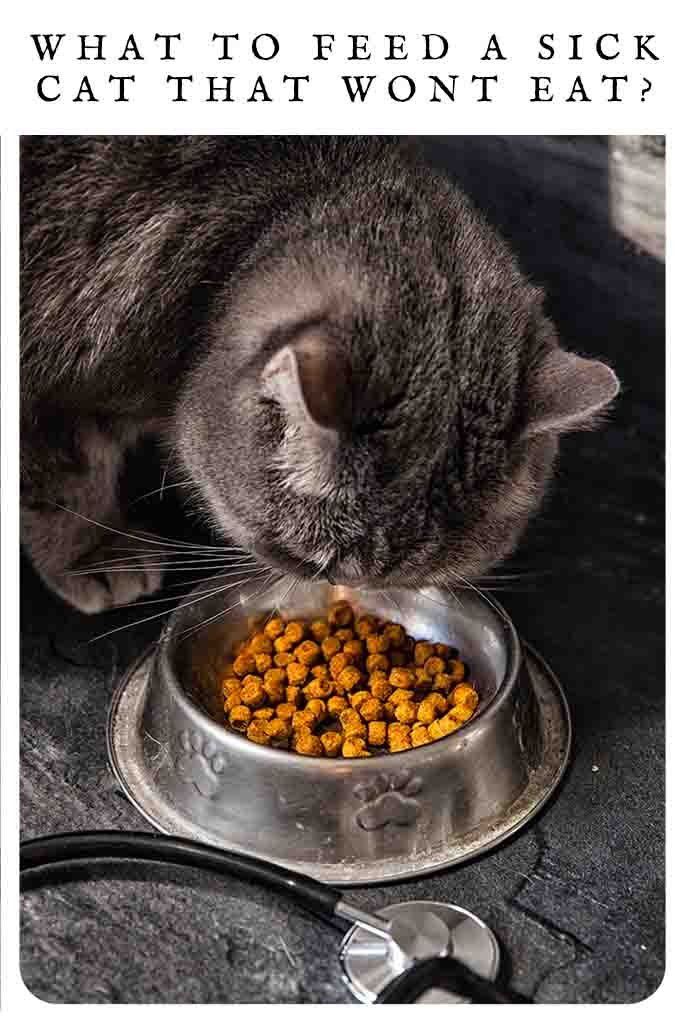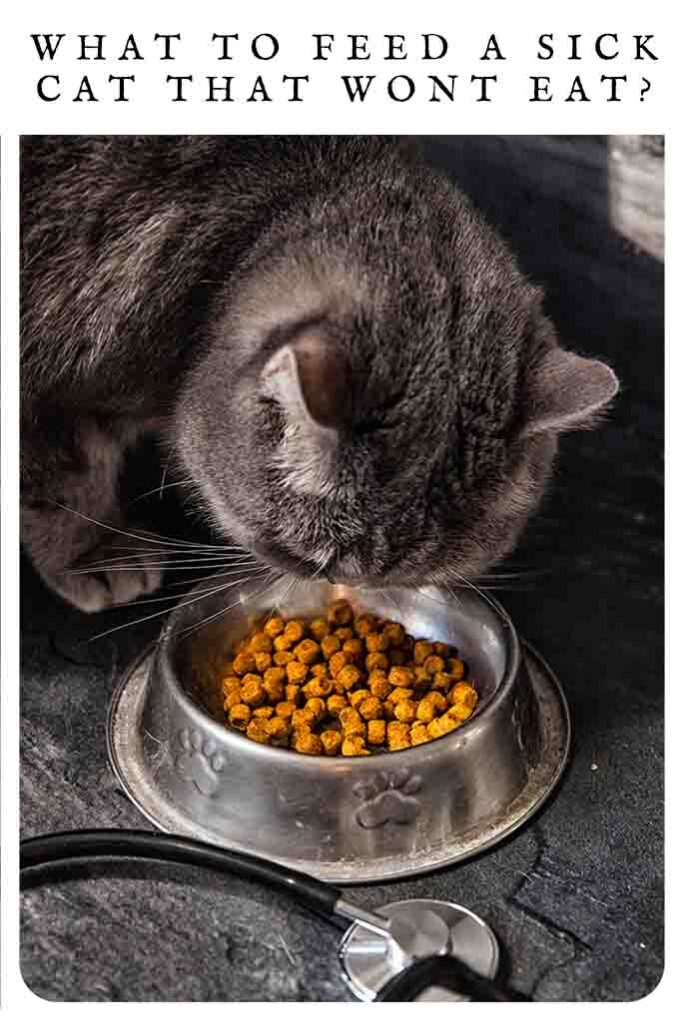 Of course, I'm not laying these out to panic you. But, hopefully this will demonstrate how varied the causes of a lost appetite can be. The best way to find out what is wrong with your cat is to speak to a qualified veterinarian. Take a written summary of your cat's symptoms and recent history as it's easy to forget something when you are in the vet's office.
What is Fatty Liver Disease in Cats?
A cat that is sick enough to refuse all food can develop fatty liver disease. This can happen if a cat does not eat for more than 24 hours. If a cat is not eating, its body will send fat to the liver as a kind of survival mechanism. The organ is unable to process this accumulated fat which causes a build up. This disease, also known as hepatic lipidosis, can lead to death.
Hepatic lipidosis is a veterinary emergency that requires immediate treatment. Your cat will need nutrients via IV or stomach tube, and the underlying health problem needs to be identified and treated so that your cat will begin to eat normally again.
What if My Cat is Eating Some Food?
Fortunately, not all cats will completely stop eating when they feel sick. Sometimes a minor illness can cause a cat to eat less but not lose its appetite completely. In these cases, there are things you can do to encourage your cat to take in more food. But be sure to monitor your cat's food and water intake carefully during this time and talk to your vet if you have concerns.
What to Feed a Sick Cat that Won't Eat
Figuring out what to feed a sick cat to stimulate its appetite can be challenging, since cats are famously finicky eaters to begin with. Be prepared to try several different approaches before you find the right food to tempt your cat.
Food for a sick cat should be palatable, high in protein, and easy to digest. Wet food can be the best choice for a sick cat because it tends to be more nutritious than dry food. It also has added moisture which is important if your cat is drinking less water.
How to Get a Sick Cat to Eat
If your cat isn't eating its normal wet or dry food diet, you can try another type of cat food that might be more appealing. It's best to feed small amounts of food at frequent intervals rather than leave a large amount all at once.
Try a morsels-in-gravy type of food if your cat won't eat wet food in pate form. Even licking the gravy without eating the pieces is better than not eating at all. An additional benefit of wet food is that you can warm it up to enhance the smell and flavor.
Consider adding tempting toppers or complements to your cat's food, or even just use them by themselves as treats. Many cats like pieces of freeze-dried chicken, tuna, and salmon. Little packets of broth they can lick can be tempting too. Some owners like to give sick cats a little bit of baby food as a treat or cat food topper when they're sick. Look for meat-based baby foods with no added spices or seasonings.
Best Human Food for Sick Cats
You can try tempting your cat to eat with some specially prepared people food. Feed your cat meat that's plainly cooked with no added seasonings. You can try poultry, beef, or lamb. Cut the meat into small pieces and add a few carrots or peas if your cat likes vegetables. Cooked chicken or turkey giblets can also be fed to cats.
Plainly cooked fish is also worth trying. You can poach some white fish like cod or haddock. Sometimes canned tuna or sardines can tempt a sick cat as well.A non-meat animal protein like scrambled eggs can also be enticing for a sick cat, either as a food topper or by itself.
You can also make a pot of bone broth for your sick cat. Bone broth is flavorful, nutritious, and high in protein. Any meat will work, although many cat owners will make it out of chicken pieces. You can find cat bone broth recipes online.