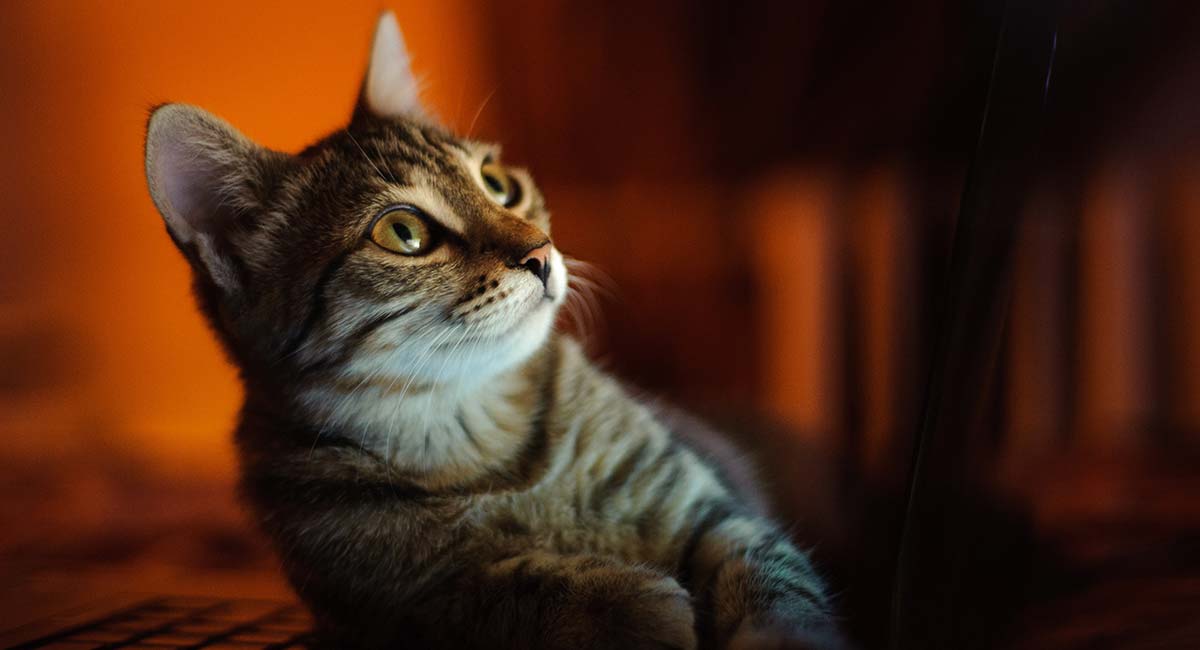 Most people never even stop to think 'are cats nocturnal?' We all know that they can see at night and go hunting in the moonlight. Some house cats keep us awake all night playing and causing mayhem while we are trying to sleep.
Then, they spend all day in blissful sleep, acting innocent and oblivious to the nighttime carnage they caused.
However, are house cats nocturnal? You would think that this is a silly question, but it's actually much more complex than people think. Domestic kitties can actually change their behavior to fit in with ours. Other cats simply prefer the dawn and dusk.
In this article, updated in June 2019, we'll discuss what being nocturnal or diurnal means, before looking at which category house cats fall into. Finally, as this is what many of you are here for, we'll suggest how to get your pet kitty to sleep at night.
We'll talk about that later, after we have looked at why people think cats are nocturnal animals.
Are Cats Nocturnal?
We all know that cats enjoy their beauty sleep, especially during the daytime hours.
Who hasn't found their cat curled in a ball on a windowsill, blissfully asleep under the warmth of the sun? Purring contentedly, with her paws and nose twitching as she dreams about catching mice.
It's such a hard life, isn't it? Sleep all day, eat, and then go out at night!
If you're like many cat owners, then all that snoozing during the day means that your beloved feline friend becomes a horror at night. She scratches at your bedroom door, races around the house and jumps on you – that's if you haven't banished her from the bedroom by now.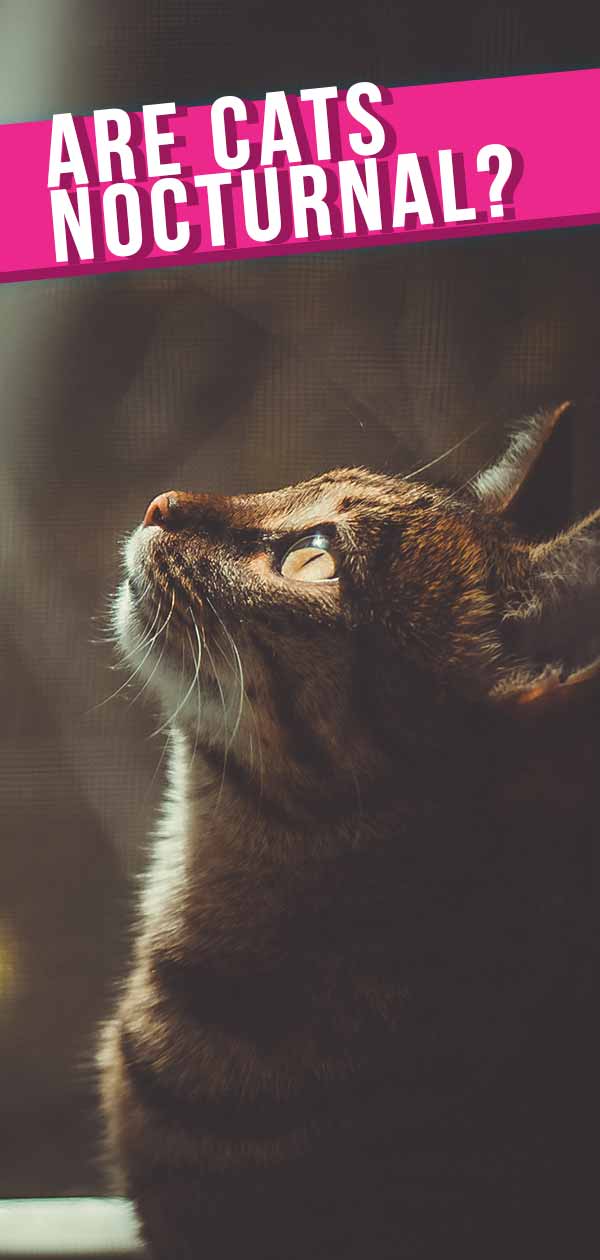 Perhaps she makes lots of noise in the middle of the night or at the crack of dawn, wanting to play, go out, or eat.
While you may not particularly enjoy these habits, there is a reason why your kitty seems to make keeping you awake at night her primary objective.
Are cats nocturnal animals? What makes them so active at night?
Well, before we give you an answer to the question "are house cats nocturnal?", why don't we actually look at what "nocturnal" means, so that we can see if house cats actually fit the description.
What Does "Nocturnal" Mean?
For the simplest answer to this question, we can simply look at the dictionary definition of "nocturnal."
According to the Merriam-Webster dictionary, the definition of "nocturnal" is "of, relating to, or occurring in the night," or "active at night."
OK, well that seems to fit my cat's behaviour perfectly. He is active at night, keeps me awake, and sleeps all day.
That means there is no need to read the rest of the article, doesn't it?
Well, not really. As any cat owner worth their salt knows, felines are very complex and contrary. For example, some cats soon fit into their owners' lifestyles and become diurnal.
Yes, we know, we need to give you a definition for diurnal, too!
What Does "Diurnal" Mean?
This isn't difficult to answer, because we can go back to the dictionary.
According to the Merriam-Webster dictionary, the definition of "diurnal" when referring to biology is "of, relating to, or occurring in the daytime" or "active chiefly in the daytime."
So, does my cat fit that description? Even if he sleeps all day?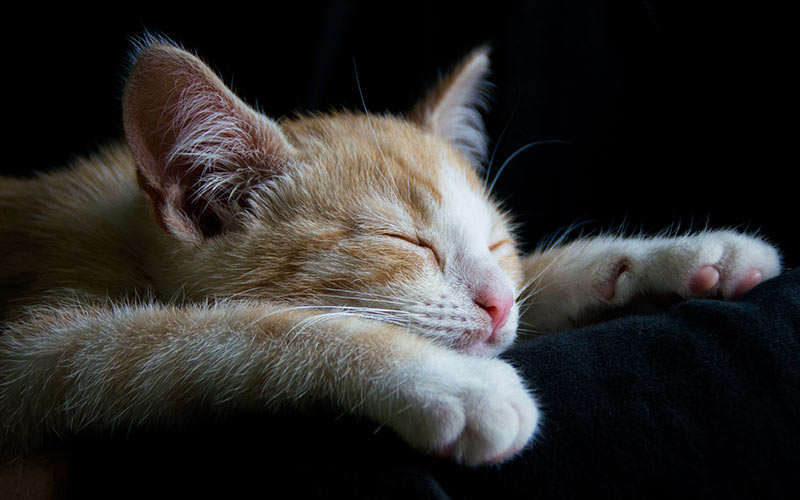 Are Cats Nocturnal Or Diurnal?
Primarily, cats are nocturnal. However, just to complicate things, they often display crepuscular behaviour, which means they are active during dawn and dusk hours.
So, the answer to the question "are house cats nocturnal?" is yes! But, as we will see, it's not as straight forward as it may seem.
You see, some house cats do not exhibit nocturnal or crepuscular behaviors. That's because, when we domesticate them, sometimes they change their habits and routines to fit ours.
In other words, they don't want to miss anything and want to be awake when you are! What is it we say about cats and curiosity…?
While many of our cats are nocturnal, not all of them are. We'll find out why later.
First, why don't we go back into the history of cats and look at why they became nocturnal animals in the wild.
Why Are House Cats Nocturnal?
Are house cats nocturnal? Yes! But why are they more active at night?
As we mentioned earlier, there is a reason why cats are active at night or during the wee hours of the morning. It is behavior they inherited from their ancestors, so it is hardwired into them.

Let's take a little journey through history. Where did cars come from, and why did this make them nocturnal?
African Wildcats – The House Cat Ancestor
Our domestic moggies are descended from nocturnal cats, the African Wildcat (Felis silvestris lybica), which scientists believe were the first domesticated cats.
These clever cats, seeing the benefits of living with humans, soon became comfortable around people. They were the ancestors of today's domestic cats.
Like many other wild cats, including lions, tigers, panthers, cheetahs, and leopards, wildcats hunt for their prey under the cover of night.
Because much of their prey, such as rodents, also feed under the cover of darkness, nature equipped both wild and domestic cats with enhanced senses for navigating at night.
Have you ever noticed your cat's eyes appearing to glow when light hits them at night? Nocturnal cat eyes, according to the VCA Animal Hospital, are the result of an extra layer of tissue under the retina that reflects light.
This is common in nocturnal animals. In addition, it's not just the eyes. Cats have great hearing, supersensitive whiskers, and a keen sense of smell to help them hunt prey in the dark.
Although domesticated cats do not have to hunt for their food, they may still act on their nightly instincts.
It's tempting to think that, because cats are nocturnal, they are awake all through the night. This isn't entirely true.
Do Cats Sleep At Night?
Also like their wild ancestors, the domestic moggy's nocturnal behavior does not mean that they are awake all night. Cats can also sleep at night, even in the wild when they have not picked up human habits.
Often, they will have a snooze after hunting and eating a meal, something that may become important later on.
How Long Do Cats Sleep At Night
Although domestic cats typically sleep anywhere from 16 to 20 hours per day, they usually don't sleep continuously at night.
This means that they may spend alternating periods sleeping and being active overnight. They may sleep, get up and see what is going on, before going back to sleep again.
However, this nighttime schedule isn't set in stone for all house cats. Many will happily fit into their owners' routine.
For example, my cat will often come to bed with me around 10:30pm, and she will stay in the same spot on the bed until roughly 4 or 5am when my husband gets up for work.
Of course, some won't enjoy such a routine, and that is where problems with cats keeping us awake at night arise.
We can try to stop them from being so active at night, but it is useful to know what factors may impact how much your cat sleeps during the night. This can include:
Activity level during the day
Feeding schedule
Age
The number of cats
Any health issues.
Luckily, these are all something that we can change if we want a good night's sleep! Let's find out more about the methods that may be used to get a "night owl" of a cat to sleep more at night.
How To Get Cats To Sleep At Night
As we have seen, our domestic cats are nocturnal or crepuscular animals by nature. This means they may have a tendency to keep their owners up at night.

It's a common scenario for cat owners. Your cat sleeps all day then seems to find a store of extra energy in the evening. Your cats then proceed to race across your furniture, up and down the hallway, or even across your legs while you're in bed, trying to sleep!
How to make cat sleep at night is something that many a cat owner would be interested in knowing. A kitty bouncing off the walls for hours, then meowing for attention or food at 2 a.m. is not how most of us like to spend our sleeping  hours!
Luckily, we have a few handy tips for you.
How To Get A Cat To Sleep At Night
Fortunately, there are a few ways to encourage house cats to sleep more at night. A combination of tiring them out, changing routines, or ignoring them can work. Firstly, you could always banish your moggy from the bedroom.
One thing to remember is that it's important to rule out any medical issues first, especially if your cat has just started keeping you awake at night. Cats like a routine, so any change in behavior is always worth looking at.
For example, older cats can develop kidney stones or urinary problems, which mean they need the toilet more often and pee in strange places. Sometimes, cats can become senile, so they become disorientated and frustrated at night.
There are lots of medical conditions to check for, so ask your vet for advice if you are not sure.
Anyway, let's start with keeping your cat out of the bedroom. This is always unpopular with cat lovers!
Do Not Let Your Cat Into Your Bedroom
I know, this is the opposite of what many pet owners want to hear.
However, if you aren't one of the lucky few with a kitty that sleeps pretty well throughout the night, leaving your bedroom door open is basically an invitation for your cat to pounce on your feet or race across your legs when she's bored!
It can be difficult, but close the door and keep them out. You may think that it's cruel to keep her outside the bedroom, but you need sleep. Besides, if you are cranky and snap at your cat through lack of sleep, that's going to upset her even more.
If you feel guilty about forbidding them from coming into the bedroom at night, you can always find ways to keep them occupied, ideally without making too much noise!
Leave The Curtains Or Blinds Open In A Room Where Your Cat Can See Outside
Cats are very active and very curious creatures. If they are bored, they will find something to do.
That may well include making your life difficult!
While you probably don't want to give her free access to toys, because cat play usually involves noise, why don't you try leaving the blinds open so that kitty can look outside.
Doing so will give your cat something to keep her busy that doesn't involve waking you up.
Another little trick many cats have for keeping you awake is begging for food in the small hours of the morning. That is a behavior that you should discourage, because if your cat knows you will give in and reach for the kibble, she will do it all the more!
If Your Cat Meows For Food At Night, Do Not Give In And Feed Him
Feeding your cat when he begs for food will just encourage him to wake you for food at night.
Instead, feed your cat his dinner, as a good size serving, right before you go to bed.
If he's anything like my cat, he will eat a few bites here and there before coming back to finish it at some point in the early morning.
However, if he's like other cats that eat their dinner all at once, then a full belly may encourage him to sleep.
If you're cat doesn't gain weight too easily, you could also provide free-choice food so that he can enjoy a snack whenever he wants.
OK, so you have tried all these tricks, yet your annoying cat still keeps you awake. What should you do?
When Your Cat Wants Attention At Night, Ignore Him
The simple answer, when your cat demands attention at night, is to ignore him. Yes, we are all cat lovers, and you probably don't want to hear this. Face it, who doesn't like cuddling a purring kitty at all hours?
However, ignoring your cat is sadly necessary if you've got an obnoxious night owl for a cat.
Close your bedroom door so that the cat cannot get in, and if he paws or meows at the door, ignore him. Don't yell at him, or get up to tell him off, because you are giving him the attention he wants.
He'll hopefully tire of being ignored and will find something else to entertain himself.
However, if you have a diligent kitty, then you may need to resort to a humane tool that will deter him from bad behavior.
Some examples are putting double sided sticky tape on the floor near the door, or buying a cat deterrent spray.  To give him a fright, you could try a sonic alarm with motion sensors, or a sonic scram mat.
Now, stopping the immediate behavior is one thing, but you can take a few simple measures that change the cat's routine. For example, you could simply try to tire them out!
Play With Your Kitty During The Day
Just like people, cats will sleep better at night if they're tired from exercise and play during the day.
If you are away during the day, be sure to leave toys and other forms of entertainment, including the open curtain or blinds, for your cat to amuse herself with.
When you can, play with your cat for a good half hour in the evening, just before you feed her dinner. Think about it – in the wild, cat's expend a lot of energy hunting their prey before eating, and then sleep while they digest their meal.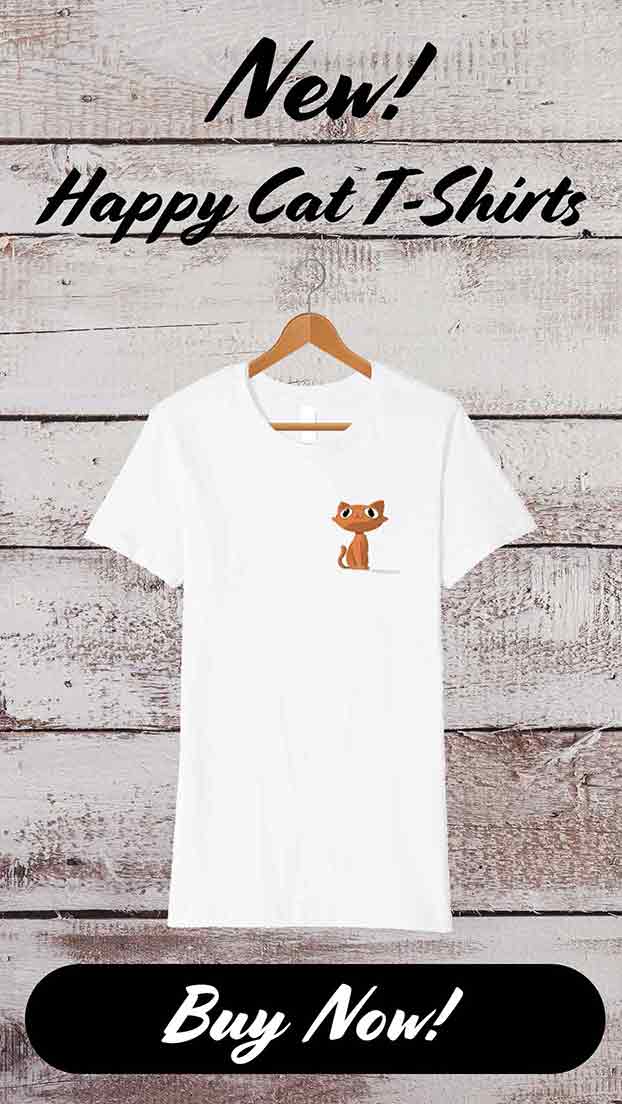 If you spend some time playing with her before giving kitty her evening meal, she is much more likely to settle down for the night.
Cat's often like social interaction, and you can help them meet this need. They want to exert energy and play, so if you are out at work all day, and too busy to play in the evening, they may act up at night.
You can also invest in scratch posts, cat hotels, and other places where they can play without waking you up.
The exercise combined with the chow, and perhaps a few cuddles, should have your cat thinking about a nap in no time!
In the past, we found that getting some company for your cat can help, although it can also backfire!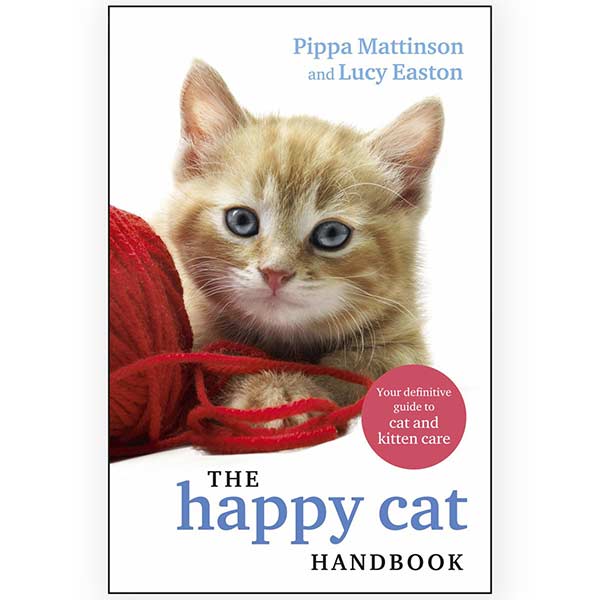 Socializing Your Cat
Sometimes, if your cat is friendly with other cats, you can bring a second cat to keep her occupied. They will play with each other and forget to disturb you at night.
However, double can sometimes mean double the trouble, because their play can make even more noise that keeps you awake!
Are House Cats Nocturnal And How Can You Get More Sleep At Night?
Due to their wild ancestry, house cats may display nocturnal behaviors. This means they sleep during the day and become active at night, sometimes keeping you awake by jumping on the bed or yowling for food.
Cats may also display crepuscular behaviors, where they are primarily active at dawn and dusk.
You can, however, take measures to make a nocturnal kitty more sleepy at night. Simply changing the feeding routine, playing with them, ignoring them when they beg for food, or even using deterrents can work and help you enjoy a beautiful and unbroken sleep.
We hope this article helped, but if you have any questions or you have any tips that worked for you, leave a comment.
References
Mobile Society for the Prevention of Cruelty to Animals. "Nocturnal Activity".
VCA Northwest Veterinary Specialists. "Ophthalmology".
O'Brien, S.J. and Johnson, W.E., 2007. The evolution of cats. Scientific American, 297(1), pp.68-75.
Lynam, A.J., Jenks, K.E., Tantipisanuh, N., Chutipong, W., Ngoprasert, D., Gale, G.A., Steinmetz, R., Sukmasuang, R., Bhumpakphan, N., Grassman Jr, L.I. and Cutter, P., 2013. Terrestrial activity patterns of wild cats from camera-trapping. Raffles Bulletin of Zoology, 61(1).
Yamaguchi, N., Driscoll, C.A., Kitchener, A.C., Ward, J.M. and Macdonald, D.W., 2004. Craniological differentiation between European wildcats (Felis silvestris silvestris), African wildcats (F. s. lybica) and Asian wildcats (F. s. ornata): implications for their evolution and conservation. Biological Journal of the Linnean Society, 83(1), pp.47-63.
Your Amazing Cat!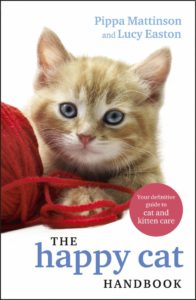 We are so excited to share our new book with you!
If you have enjoyed your visit to The Happy Cat Site we think you'll love The Happy Cat Handbook.
Written by the founders of this website including the author of the hugely successful Happy Puppy Handbook, it's packed with cat care information and fascinating cat facts.
Grab your copy today!
Free Updates For Cat Lovers!
Our cat care articles, tips and fun facts, delivered to your inbox